Deprecated: strpos(): Passing null to parameter #1 ($haystack) of type string is deprecated in /hosting/www/clickea.net/public/wp-content/themes/Divi/includes/builder/module/helpers/HoverOptions.php on line 71 Deprecated: strpos(): Passing null to parameter #1 ($haystack) of type string is deprecated in /hosting/www/clickea.net/public/wp-content/themes/Divi/includes/builder/module/helpers/HoverOptions.php on line 71 Deprecated: strpos(): Passing null to parameter #1 ($haystack) of type string is deprecated in /hosting/www/clickea.net/public/wp-content/themes/Divi/includes/builder/module/helpers/HoverOptions.php on line 71 Deprecated: strpos(): Passing null to parameter #1 ($haystack) of type string is deprecated in /hosting/www/clickea.net/public/wp-content/themes/Divi/includes/builder/module/helpers/HoverOptions.php on line 71 Deprecated: strpos(): Passing null to parameter #1 ($haystack) of type string is deprecated in /hosting/www/clickea.net/public/wp-content/themes/Divi/includes/builder/module/helpers/HoverOptions.php on line 71 Deprecated: strpos(): Passing null to parameter #1 ($haystack) of type string is deprecated in /hosting/www/clickea.net/public/wp-content/themes/Divi/includes/builder/module/helpers/HoverOptions.php on line 71 Deprecated: strpos(): Passing null to parameter #1 ($haystack) of type string is deprecated in /hosting/www/clickea.net/public/wp-content/themes/Divi/includes/builder/module/helpers/HoverOptions.php on line 71 Deprecated: strpos(): Passing null to parameter #1 ($haystack) of type string is deprecated in /hosting/www/clickea.net/public/wp-content/themes/Divi/includes/builder/module/helpers/HoverOptions.php on line 71 Deprecated: strpos(): Passing null to parameter #1 ($haystack) of type string is deprecated in /hosting/www/clickea.net/public/wp-content/themes/Divi/includes/builder/module/helpers/HoverOptions.php on line 71 Deprecated: strpos(): Passing null to parameter #1 ($haystack) of type string is deprecated in /hosting/www/clickea.net/public/wp-content/themes/Divi/includes/builder/module/helpers/HoverOptions.php on line 71 Deprecated: strpos(): Passing null to parameter #1 ($haystack) of type string is deprecated in /hosting/www/clickea.net/public/wp-content/themes/Divi/includes/builder/module/helpers/HoverOptions.php on line 71 Deprecated: strpos(): Passing null to parameter #1 ($haystack) of type string is deprecated in /hosting/www/clickea.net/public/wp-content/themes/Divi/includes/builder/module/helpers/HoverOptions.php on line 71 Deprecated: strpos(): Passing null to parameter #1 ($haystack) of type string is deprecated in /hosting/www/clickea.net/public/wp-content/themes/Divi/includes/builder/module/helpers/HoverOptions.php on line 71 Deprecated: strpos(): Passing null to parameter #1 ($haystack) of type string is deprecated in /hosting/www/clickea.net/public/wp-content/themes/Divi/includes/builder/module/helpers/HoverOptions.php on line 71 Deprecated: strpos(): Passing null to parameter #1 ($haystack) of type string is deprecated in /hosting/www/clickea.net/public/wp-content/themes/Divi/includes/builder/module/helpers/HoverOptions.php on line 71 Deprecated: strpos(): Passing null to parameter #1 ($haystack) of type string is deprecated in /hosting/www/clickea.net/public/wp-content/themes/Divi/includes/builder/module/helpers/HoverOptions.php on line 71 Deprecated: strpos(): Passing null to parameter #1 ($haystack) of type string is deprecated in /hosting/www/clickea.net/public/wp-content/themes/Divi/includes/builder/module/helpers/HoverOptions.php on line 71 Deprecated: strpos(): Passing null to parameter #1 ($haystack) of type string is deprecated in /hosting/www/clickea.net/public/wp-content/themes/Divi/includes/builder/module/helpers/HoverOptions.php on line 71 Deprecated: strpos(): Passing null to parameter #1 ($haystack) of type string is deprecated in /hosting/www/clickea.net/public/wp-content/themes/Divi/includes/builder/module/helpers/HoverOptions.php on line 71 Deprecated: strpos(): Passing null to parameter #1 ($haystack) of type string is deprecated in /hosting/www/clickea.net/public/wp-content/themes/Divi/includes/builder/module/helpers/HoverOptions.php on line 71 Deprecated: strpos(): Passing null to parameter #1 ($haystack) of type string is deprecated in /hosting/www/clickea.net/public/wp-content/themes/Divi/includes/builder/module/helpers/HoverOptions.php on line 71 Deprecated: strpos(): Passing null to parameter #1 ($haystack) of type string is deprecated in /hosting/www/clickea.net/public/wp-content/themes/Divi/includes/builder/module/helpers/HoverOptions.php on line 71 Deprecated: strpos(): Passing null to parameter #1 ($haystack) of type string is deprecated in /hosting/www/clickea.net/public/wp-content/themes/Divi/includes/builder/module/helpers/HoverOptions.php on line 71 Deprecated: strpos(): Passing null to parameter #1 ($haystack) of type string is deprecated in /hosting/www/clickea.net/public/wp-content/themes/Divi/includes/builder/module/helpers/HoverOptions.php on line 71 Deprecated: strpos(): Passing null to parameter #1 ($haystack) of type string is deprecated in /hosting/www/clickea.net/public/wp-content/themes/Divi/includes/builder/module/helpers/HoverOptions.php on line 71 Deprecated: strpos(): Passing null to parameter #1 ($haystack) of type string is deprecated in /hosting/www/clickea.net/public/wp-content/themes/Divi/includes/builder/module/helpers/HoverOptions.php on line 71 Deprecated: strpos(): Passing null to parameter #1 ($haystack) of type string is deprecated in /hosting/www/clickea.net/public/wp-content/themes/Divi/includes/builder/module/helpers/HoverOptions.php on line 71 Deprecated: strpos(): Passing null to parameter #1 ($haystack) of type string is deprecated in /hosting/www/clickea.net/public/wp-content/themes/Divi/includes/builder/module/helpers/HoverOptions.php on line 71 Deprecated: strpos(): Passing null to parameter #1 ($haystack) of type string is deprecated in /hosting/www/clickea.net/public/wp-content/themes/Divi/includes/builder/module/helpers/HoverOptions.php on line 71 Deprecated: strpos(): Passing null to parameter #1 ($haystack) of type string is deprecated in /hosting/www/clickea.net/public/wp-content/themes/Divi/includes/builder/module/helpers/HoverOptions.php on line 71 Deprecated: strpos(): Passing null to parameter #1 ($haystack) of type string is deprecated in /hosting/www/clickea.net/public/wp-content/themes/Divi/includes/builder/module/helpers/HoverOptions.php on line 71 Deprecated: strpos(): Passing null to parameter #1 ($haystack) of type string is deprecated in /hosting/www/clickea.net/public/wp-content/themes/Divi/includes/builder/module/helpers/HoverOptions.php on line 71 Deprecated: strpos(): Passing null to parameter #1 ($haystack) of type string is deprecated in /hosting/www/clickea.net/public/wp-content/themes/Divi/includes/builder/module/helpers/HoverOptions.php on line 71 Deprecated: strpos(): Passing null to parameter #1 ($haystack) of type string is deprecated in /hosting/www/clickea.net/public/wp-content/themes/Divi/includes/builder/module/helpers/HoverOptions.php on line 71 Deprecated: strpos(): Passing null to parameter #1 ($haystack) of type string is deprecated in /hosting/www/clickea.net/public/wp-content/themes/Divi/includes/builder/module/helpers/HoverOptions.php on line 71 Deprecated: strpos(): Passing null to parameter #1 ($haystack) of type string is deprecated in /hosting/www/clickea.net/public/wp-content/themes/Divi/includes/builder/module/helpers/HoverOptions.php on line 71 Deprecated: strpos(): Passing null to parameter #1 ($haystack) of type string is deprecated in /hosting/www/clickea.net/public/wp-content/themes/Divi/includes/builder/module/helpers/HoverOptions.php on line 71 Deprecated: strpos(): Passing null to parameter #1 ($haystack) of type string is deprecated in /hosting/www/clickea.net/public/wp-content/themes/Divi/includes/builder/module/helpers/HoverOptions.php on line 71 Deprecated: strpos(): Passing null to parameter #1 ($haystack) of type string is deprecated in /hosting/www/clickea.net/public/wp-content/themes/Divi/includes/builder/module/helpers/HoverOptions.php on line 71 Deprecated: strpos(): Passing null to parameter #1 ($haystack) of type string is deprecated in /hosting/www/clickea.net/public/wp-content/themes/Divi/includes/builder/module/helpers/HoverOptions.php on line 71 Deprecated: strpos(): Passing null to parameter #1 ($haystack) of type string is deprecated in /hosting/www/clickea.net/public/wp-content/themes/Divi/includes/builder/module/helpers/HoverOptions.php on line 71 Deprecated: strpos(): Passing null to parameter #1 ($haystack) of type string is deprecated in /hosting/www/clickea.net/public/wp-content/themes/Divi/includes/builder/module/helpers/HoverOptions.php on line 71 Deprecated: strpos(): Passing null to parameter #1 ($haystack) of type string is deprecated in /hosting/www/clickea.net/public/wp-content/themes/Divi/includes/builder/module/helpers/HoverOptions.php on line 71 Deprecated: strpos(): Passing null to parameter #1 ($haystack) of type string is deprecated in /hosting/www/clickea.net/public/wp-content/themes/Divi/includes/builder/module/helpers/HoverOptions.php on line 71 Deprecated: strpos(): Passing null to parameter #1 ($haystack) of type string is deprecated in /hosting/www/clickea.net/public/wp-content/themes/Divi/includes/builder/module/helpers/HoverOptions.php on line 71 Deprecated: strpos(): Passing null to parameter #1 ($haystack) of type string is deprecated in /hosting/www/clickea.net/public/wp-content/themes/Divi/includes/builder/module/helpers/HoverOptions.php on line 71 Deprecated: strpos(): Passing null to parameter #1 ($haystack) of type string is deprecated in /hosting/www/clickea.net/public/wp-content/themes/Divi/includes/builder/module/helpers/HoverOptions.php on line 71 Deprecated: strpos(): Passing null to parameter #1 ($haystack) of type string is deprecated in /hosting/www/clickea.net/public/wp-content/themes/Divi/includes/builder/module/helpers/HoverOptions.php on line 71 Deprecated: strpos(): Passing null to parameter #1 ($haystack) of type string is deprecated in /hosting/www/clickea.net/public/wp-content/themes/Divi/includes/builder/module/helpers/HoverOptions.php on line 71 Deprecated: strpos(): Passing null to parameter #1 ($haystack) of type string is deprecated in /hosting/www/clickea.net/public/wp-content/themes/Divi/includes/builder/module/helpers/HoverOptions.php on line 71 Deprecated: strpos(): Passing null to parameter #1 ($haystack) of type string is deprecated in /hosting/www/clickea.net/public/wp-content/themes/Divi/includes/builder/module/helpers/HoverOptions.php on line 71 Deprecated: strpos(): Passing null to parameter #1 ($haystack) of type string is deprecated in /hosting/www/clickea.net/public/wp-content/themes/Divi/includes/builder/module/helpers/HoverOptions.php on line 71 Deprecated: strpos(): Passing null to parameter #1 ($haystack) of type string is deprecated in /hosting/www/clickea.net/public/wp-content/themes/Divi/includes/builder/module/helpers/HoverOptions.php on line 71 Deprecated: strpos(): Passing null to parameter #1 ($haystack) of type string is deprecated in /hosting/www/clickea.net/public/wp-content/themes/Divi/includes/builder/module/helpers/HoverOptions.php on line 71 Deprecated: strpos(): Passing null to parameter #1 ($haystack) of type string is deprecated in /hosting/www/clickea.net/public/wp-content/themes/Divi/includes/builder/module/helpers/HoverOptions.php on line 71 Deprecated: strpos(): Passing null to parameter #1 ($haystack) of type string is deprecated in /hosting/www/clickea.net/public/wp-content/themes/Divi/includes/builder/module/helpers/HoverOptions.php on line 71 Deprecated: strpos(): Passing null to parameter #1 ($haystack) of type string is deprecated in /hosting/www/clickea.net/public/wp-content/themes/Divi/includes/builder/module/helpers/HoverOptions.php on line 71 Deprecated: strpos(): Passing null to parameter #1 ($haystack) of type string is deprecated in /hosting/www/clickea.net/public/wp-content/themes/Divi/includes/builder/module/helpers/HoverOptions.php on line 71 Deprecated: strpos(): Passing null to parameter #1 ($haystack) of type string is deprecated in /hosting/www/clickea.net/public/wp-content/themes/Divi/includes/builder/module/helpers/HoverOptions.php on line 71 Deprecated: strpos(): Passing null to parameter #1 ($haystack) of type string is deprecated in /hosting/www/clickea.net/public/wp-content/themes/Divi/includes/builder/module/helpers/HoverOptions.php on line 71 Deprecated: strpos(): Passing null to parameter #1 ($haystack) of type string is deprecated in /hosting/www/clickea.net/public/wp-content/themes/Divi/includes/builder/module/helpers/HoverOptions.php on line 71 Deprecated: strpos(): Passing null to parameter #1 ($haystack) of type string is deprecated in /hosting/www/clickea.net/public/wp-content/themes/Divi/includes/builder/module/helpers/HoverOptions.php on line 71 Deprecated: strpos(): Passing null to parameter #1 ($haystack) of type string is deprecated in /hosting/www/clickea.net/public/wp-content/themes/Divi/includes/builder/module/helpers/HoverOptions.php on line 71 Deprecated: strpos(): Passing null to parameter #1 ($haystack) of type string is deprecated in /hosting/www/clickea.net/public/wp-content/themes/Divi/includes/builder/module/helpers/HoverOptions.php on line 71 Deprecated: strpos(): Passing null to parameter #1 ($haystack) of type string is deprecated in /hosting/www/clickea.net/public/wp-content/themes/Divi/includes/builder/module/helpers/HoverOptions.php on line 71 Deprecated: strpos(): Passing null to parameter #1 ($haystack) of type string is deprecated in /hosting/www/clickea.net/public/wp-content/themes/Divi/includes/builder/module/helpers/HoverOptions.php on line 71 Deprecated: strpos(): Passing null to parameter #1 ($haystack) of type string is deprecated in /hosting/www/clickea.net/public/wp-content/themes/Divi/includes/builder/module/helpers/HoverOptions.php on line 71 Deprecated: strpos(): Passing null to parameter #1 ($haystack) of type string is deprecated in /hosting/www/clickea.net/public/wp-content/themes/Divi/includes/builder/module/helpers/HoverOptions.php on line 71 Deprecated: strpos(): Passing null to parameter #1 ($haystack) of type string is deprecated in /hosting/www/clickea.net/public/wp-content/themes/Divi/includes/builder/module/helpers/HoverOptions.php on line 71 Deprecated: strpos(): Passing null to parameter #1 ($haystack) of type string is deprecated in /hosting/www/clickea.net/public/wp-content/themes/Divi/includes/builder/module/helpers/HoverOptions.php on line 71 Deprecated: strpos(): Passing null to parameter #1 ($haystack) of type string is deprecated in /hosting/www/clickea.net/public/wp-content/themes/Divi/includes/builder/module/helpers/HoverOptions.php on line 71 Deprecated: strpos(): Passing null to parameter #1 ($haystack) of type string is deprecated in /hosting/www/clickea.net/public/wp-content/themes/Divi/includes/builder/module/helpers/HoverOptions.php on line 71 Deprecated: strpos(): Passing null to parameter #1 ($haystack) of type string is deprecated in /hosting/www/clickea.net/public/wp-content/themes/Divi/includes/builder/module/helpers/HoverOptions.php on line 71 Deprecated: strpos(): Passing null to parameter #1 ($haystack) of type string is deprecated in /hosting/www/clickea.net/public/wp-content/themes/Divi/includes/builder/module/helpers/HoverOptions.php on line 71 Deprecated: strpos(): Passing null to parameter #1 ($haystack) of type string is deprecated in /hosting/www/clickea.net/public/wp-content/themes/Divi/includes/builder/module/helpers/HoverOptions.php on line 71 Deprecated: strpos(): Passing null to parameter #1 ($haystack) of type string is deprecated in /hosting/www/clickea.net/public/wp-content/themes/Divi/includes/builder/module/helpers/HoverOptions.php on line 71 Deprecated: strpos(): Passing null to parameter #1 ($haystack) of type string is deprecated in /hosting/www/clickea.net/public/wp-content/themes/Divi/includes/builder/module/helpers/HoverOptions.php on line 71 Deprecated: strpos(): Passing null to parameter #1 ($haystack) of type string is deprecated in /hosting/www/clickea.net/public/wp-content/themes/Divi/includes/builder/module/helpers/HoverOptions.php on line 71 Deprecated: strpos(): Passing null to parameter #1 ($haystack) of type string is deprecated in /hosting/www/clickea.net/public/wp-content/themes/Divi/includes/builder/module/helpers/HoverOptions.php on line 71 Deprecated: strpos(): Passing null to parameter #1 ($haystack) of type string is deprecated in /hosting/www/clickea.net/public/wp-content/themes/Divi/includes/builder/module/helpers/HoverOptions.php on line 71 Deprecated: strpos(): Passing null to parameter #1 ($haystack) of type string is deprecated in /hosting/www/clickea.net/public/wp-content/themes/Divi/includes/builder/module/helpers/HoverOptions.php on line 71 Deprecated: strpos(): Passing null to parameter #1 ($haystack) of type string is deprecated in /hosting/www/clickea.net/public/wp-content/themes/Divi/includes/builder/module/helpers/HoverOptions.php on line 71 Deprecated: strpos(): Passing null to parameter #1 ($haystack) of type string is deprecated in /hosting/www/clickea.net/public/wp-content/themes/Divi/includes/builder/module/helpers/HoverOptions.php on line 71 Deprecated: strpos(): Passing null to parameter #1 ($haystack) of type string is deprecated in /hosting/www/clickea.net/public/wp-content/themes/Divi/includes/builder/module/helpers/HoverOptions.php on line 71 Deprecated: strpos(): Passing null to parameter #1 ($haystack) of type string is deprecated in /hosting/www/clickea.net/public/wp-content/themes/Divi/includes/builder/module/helpers/HoverOptions.php on line 71 Deprecated: strpos(): Passing null to parameter #1 ($haystack) of type string is deprecated in /hosting/www/clickea.net/public/wp-content/themes/Divi/includes/builder/module/helpers/HoverOptions.php on line 71 Deprecated: strpos(): Passing null to parameter #1 ($haystack) of type string is deprecated in /hosting/www/clickea.net/public/wp-content/themes/Divi/includes/builder/module/helpers/HoverOptions.php on line 71 Deprecated: strpos(): Passing null to parameter #1 ($haystack) of type string is deprecated in /hosting/www/clickea.net/public/wp-content/themes/Divi/includes/builder/module/helpers/HoverOptions.php on line 71 Deprecated: strpos(): Passing null to parameter #1 ($haystack) of type string is deprecated in /hosting/www/clickea.net/public/wp-content/themes/Divi/includes/builder/module/helpers/HoverOptions.php on line 71 Deprecated: strpos(): Passing null to parameter #1 ($haystack) of type string is deprecated in /hosting/www/clickea.net/public/wp-content/themes/Divi/includes/builder/module/helpers/HoverOptions.php on line 71 Deprecated: strpos(): Passing null to parameter #1 ($haystack) of type string is deprecated in /hosting/www/clickea.net/public/wp-content/themes/Divi/includes/builder/module/helpers/HoverOptions.php on line 71 Deprecated: strpos(): Passing null to parameter #1 ($haystack) of type string is deprecated in /hosting/www/clickea.net/public/wp-content/themes/Divi/includes/builder/module/helpers/HoverOptions.php on line 71 Deprecated: rtrim(): Passing null to parameter #1 ($string) of type string is deprecated in /hosting/www/clickea.net/public/wp-content/themes/Divi/includes/builder/class-et-builder-element.php on line 16522 Deprecated: strpos(): Passing null to parameter #1 ($haystack) of type string is deprecated in /hosting/www/clickea.net/public/wp-content/themes/Divi/includes/builder/module/helpers/HoverOptions.php on line 71 Deprecated: strpos(): Passing null to parameter #1 ($haystack) of type string is deprecated in /hosting/www/clickea.net/public/wp-content/themes/Divi/includes/builder/module/helpers/HoverOptions.php on line 71 Deprecated: strpos(): Passing null to parameter #1 ($haystack) of type string is deprecated in /hosting/www/clickea.net/public/wp-content/themes/Divi/includes/builder/module/helpers/HoverOptions.php on line 71 Deprecated: strpos(): Passing null to parameter #1 ($haystack) of type string is deprecated in /hosting/www/clickea.net/public/wp-content/themes/Divi/includes/builder/module/helpers/HoverOptions.php on line 71 Deprecated: strpos(): Passing null to parameter #1 ($haystack) of type string is deprecated in /hosting/www/clickea.net/public/wp-content/themes/Divi/includes/builder/module/helpers/HoverOptions.php on line 71 Deprecated: strpos(): Passing null to parameter #1 ($haystack) of type string is deprecated in /hosting/www/clickea.net/public/wp-content/themes/Divi/includes/builder/module/helpers/HoverOptions.php on line 71 Deprecated: strpos(): Passing null to parameter #1 ($haystack) of type string is deprecated in /hosting/www/clickea.net/public/wp-content/themes/Divi/includes/builder/module/helpers/HoverOptions.php on line 71 Deprecated: strpos(): Passing null to parameter #1 ($haystack) of type string is deprecated in /hosting/www/clickea.net/public/wp-content/themes/Divi/includes/builder/module/helpers/HoverOptions.php on line 71 Deprecated: strpos(): Passing null to parameter #1 ($haystack) of type string is deprecated in /hosting/www/clickea.net/public/wp-content/themes/Divi/includes/builder/module/helpers/HoverOptions.php on line 71 Deprecated: strpos(): Passing null to parameter #1 ($haystack) of type string is deprecated in /hosting/www/clickea.net/public/wp-content/themes/Divi/includes/builder/module/helpers/HoverOptions.php on line 71 Deprecated: strpos(): Passing null to parameter #1 ($haystack) of type string is deprecated in /hosting/www/clickea.net/public/wp-content/themes/Divi/includes/builder/module/helpers/HoverOptions.php on line 71 Deprecated: strpos(): Passing null to parameter #1 ($haystack) of type string is deprecated in /hosting/www/clickea.net/public/wp-content/themes/Divi/includes/builder/module/helpers/HoverOptions.php on line 71 Deprecated: strpos(): Passing null to parameter #1 ($haystack) of type string is deprecated in /hosting/www/clickea.net/public/wp-content/themes/Divi/includes/builder/module/helpers/HoverOptions.php on line 71 Deprecated: strpos(): Passing null to parameter #1 ($haystack) of type string is deprecated in /hosting/www/clickea.net/public/wp-content/themes/Divi/includes/builder/module/helpers/HoverOptions.php on line 71 Deprecated: strpos(): Passing null to parameter #1 ($haystack) of type string is deprecated in /hosting/www/clickea.net/public/wp-content/themes/Divi/includes/builder/module/helpers/HoverOptions.php on line 71 Deprecated: strpos(): Passing null to parameter #1 ($haystack) of type string is deprecated in /hosting/www/clickea.net/public/wp-content/themes/Divi/includes/builder/module/helpers/HoverOptions.php on line 71 Deprecated: strpos(): Passing null to parameter #1 ($haystack) of type string is deprecated in /hosting/www/clickea.net/public/wp-content/themes/Divi/includes/builder/module/helpers/HoverOptions.php on line 71 Deprecated: strpos(): Passing null to parameter #1 ($haystack) of type string is deprecated in /hosting/www/clickea.net/public/wp-content/themes/Divi/includes/builder/module/helpers/HoverOptions.php on line 71 Deprecated: strpos(): Passing null to parameter #1 ($haystack) of type string is deprecated in /hosting/www/clickea.net/public/wp-content/themes/Divi/includes/builder/module/helpers/HoverOptions.php on line 71 Deprecated: strpos(): Passing null to parameter #1 ($haystack) of type string is deprecated in /hosting/www/clickea.net/public/wp-content/themes/Divi/includes/builder/module/helpers/HoverOptions.php on line 71 Deprecated: strpos(): Passing null to parameter #1 ($haystack) of type string is deprecated in /hosting/www/clickea.net/public/wp-content/themes/Divi/includes/builder/module/helpers/HoverOptions.php on line 71 Deprecated: strpos(): Passing null to parameter #1 ($haystack) of type string is deprecated in /hosting/www/clickea.net/public/wp-content/themes/Divi/includes/builder/module/helpers/HoverOptions.php on line 71 Deprecated: strpos(): Passing null to parameter #1 ($haystack) of type string is deprecated in /hosting/www/clickea.net/public/wp-content/themes/Divi/includes/builder/module/helpers/HoverOptions.php on line 71 Deprecated: strpos(): Passing null to parameter #1 ($haystack) of type string is deprecated in /hosting/www/clickea.net/public/wp-content/themes/Divi/includes/builder/module/helpers/HoverOptions.php on line 71 Deprecated: strpos(): Passing null to parameter #1 ($haystack) of type string is deprecated in /hosting/www/clickea.net/public/wp-content/themes/Divi/includes/builder/module/helpers/HoverOptions.php on line 71 Deprecated: strpos(): Passing null to parameter #1 ($haystack) of type string is deprecated in /hosting/www/clickea.net/public/wp-content/themes/Divi/includes/builder/module/helpers/HoverOptions.php on line 71 Deprecated: strpos(): Passing null to parameter #1 ($haystack) of type string is deprecated in /hosting/www/clickea.net/public/wp-content/themes/Divi/includes/builder/module/helpers/HoverOptions.php on line 71 Deprecated: strpos(): Passing null to parameter #1 ($haystack) of type string is deprecated in /hosting/www/clickea.net/public/wp-content/themes/Divi/includes/builder/module/helpers/HoverOptions.php on line 71 Deprecated: strpos(): Passing null to parameter #1 ($haystack) of type string is deprecated in /hosting/www/clickea.net/public/wp-content/themes/Divi/includes/builder/module/helpers/HoverOptions.php on line 71 Deprecated: strpos(): Passing null to parameter #1 ($haystack) of type string is deprecated in /hosting/www/clickea.net/public/wp-content/themes/Divi/includes/builder/module/helpers/HoverOptions.php on line 71 Deprecated: strpos(): Passing null to parameter #1 ($haystack) of type string is deprecated in /hosting/www/clickea.net/public/wp-content/themes/Divi/includes/builder/module/helpers/HoverOptions.php on line 71 Deprecated: strpos(): Passing null to parameter #1 ($haystack) of type string is deprecated in /hosting/www/clickea.net/public/wp-content/themes/Divi/includes/builder/module/helpers/HoverOptions.php on line 71 Deprecated: strpos(): Passing null to parameter #1 ($haystack) of type string is deprecated in /hosting/www/clickea.net/public/wp-content/themes/Divi/includes/builder/module/helpers/HoverOptions.php on line 71 Deprecated: strpos(): Passing null to parameter #1 ($haystack) of type string is deprecated in /hosting/www/clickea.net/public/wp-content/themes/Divi/includes/builder/module/helpers/HoverOptions.php on line 71 Deprecated: strpos(): Passing null to parameter #1 ($haystack) of type string is deprecated in /hosting/www/clickea.net/public/wp-content/themes/Divi/includes/builder/module/helpers/HoverOptions.php on line 71 Deprecated: strpos(): Passing null to parameter #1 ($haystack) of type string is deprecated in /hosting/www/clickea.net/public/wp-content/themes/Divi/includes/builder/module/helpers/HoverOptions.php on line 71 Deprecated: strpos(): Passing null to parameter #1 ($haystack) of type string is deprecated in /hosting/www/clickea.net/public/wp-content/themes/Divi/includes/builder/module/helpers/HoverOptions.php on line 71 Deprecated: strpos(): Passing null to parameter #1 ($haystack) of type string is deprecated in /hosting/www/clickea.net/public/wp-content/themes/Divi/includes/builder/module/helpers/HoverOptions.php on line 71 Deprecated: strpos(): Passing null to parameter #1 ($haystack) of type string is deprecated in /hosting/www/clickea.net/public/wp-content/themes/Divi/includes/builder/module/helpers/HoverOptions.php on line 71 Deprecated: strpos(): Passing null to parameter #1 ($haystack) of type string is deprecated in /hosting/www/clickea.net/public/wp-content/themes/Divi/includes/builder/module/helpers/HoverOptions.php on line 71 Deprecated: strpos(): Passing null to parameter #1 ($haystack) of type string is deprecated in /hosting/www/clickea.net/public/wp-content/themes/Divi/includes/builder/module/helpers/HoverOptions.php on line 71 Deprecated: strpos(): Passing null to parameter #1 ($haystack) of type string is deprecated in /hosting/www/clickea.net/public/wp-content/themes/Divi/includes/builder/module/helpers/HoverOptions.php on line 71 Deprecated: strpos(): Passing null to parameter #1 ($haystack) of type string is deprecated in /hosting/www/clickea.net/public/wp-content/themes/Divi/includes/builder/module/helpers/HoverOptions.php on line 71 Deprecated: strpos(): Passing null to parameter #1 ($haystack) of type string is deprecated in /hosting/www/clickea.net/public/wp-content/themes/Divi/includes/builder/module/helpers/HoverOptions.php on line 71 Deprecated: strpos(): Passing null to parameter #1 ($haystack) of type string is deprecated in /hosting/www/clickea.net/public/wp-content/themes/Divi/includes/builder/module/helpers/HoverOptions.php on line 71 Deprecated: strpos(): Passing null to parameter #1 ($haystack) of type string is deprecated in /hosting/www/clickea.net/public/wp-content/themes/Divi/includes/builder/module/helpers/HoverOptions.php on line 71 Deprecated: strpos(): Passing null to parameter #1 ($haystack) of type string is deprecated in /hosting/www/clickea.net/public/wp-content/themes/Divi/includes/builder/module/helpers/HoverOptions.php on line 71 Deprecated: strpos(): Passing null to parameter #1 ($haystack) of type string is deprecated in /hosting/www/clickea.net/public/wp-content/themes/Divi/includes/builder/module/helpers/HoverOptions.php on line 71 Deprecated: strpos(): Passing null to parameter #1 ($haystack) of type string is deprecated in /hosting/www/clickea.net/public/wp-content/themes/Divi/includes/builder/module/helpers/HoverOptions.php on line 71 Deprecated: strpos(): Passing null to parameter #1 ($haystack) of type string is deprecated in /hosting/www/clickea.net/public/wp-content/themes/Divi/includes/builder/module/helpers/HoverOptions.php on line 71 Deprecated: strpos(): Passing null to parameter #1 ($haystack) of type string is deprecated in /hosting/www/clickea.net/public/wp-content/themes/Divi/includes/builder/module/helpers/HoverOptions.php on line 71 Deprecated: strpos(): Passing null to parameter #1 ($haystack) of type string is deprecated in /hosting/www/clickea.net/public/wp-content/themes/Divi/includes/builder/module/helpers/HoverOptions.php on line 71 Deprecated: strpos(): Passing null to parameter #1 ($haystack) of type string is deprecated in /hosting/www/clickea.net/public/wp-content/themes/Divi/includes/builder/module/helpers/HoverOptions.php on line 71 Deprecated: strpos(): Passing null to parameter #1 ($haystack) of type string is deprecated in /hosting/www/clickea.net/public/wp-content/themes/Divi/includes/builder/module/helpers/HoverOptions.php on line 71 Deprecated: strpos(): Passing null to parameter #1 ($haystack) of type string is deprecated in /hosting/www/clickea.net/public/wp-content/themes/Divi/includes/builder/module/helpers/HoverOptions.php on line 71 Deprecated: strpos(): Passing null to parameter #1 ($haystack) of type string is deprecated in /hosting/www/clickea.net/public/wp-content/themes/Divi/includes/builder/module/helpers/HoverOptions.php on line 71 Deprecated: strpos(): Passing null to parameter #1 ($haystack) of type string is deprecated in /hosting/www/clickea.net/public/wp-content/themes/Divi/includes/builder/module/helpers/HoverOptions.php on line 71 Deprecated: strpos(): Passing null to parameter #1 ($haystack) of type string is deprecated in /hosting/www/clickea.net/public/wp-content/themes/Divi/includes/builder/module/helpers/HoverOptions.php on line 71 Deprecated: strpos(): Passing null to parameter #1 ($haystack) of type string is deprecated in /hosting/www/clickea.net/public/wp-content/themes/Divi/includes/builder/module/helpers/HoverOptions.php on line 71 Deprecated: strpos(): Passing null to parameter #1 ($haystack) of type string is deprecated in /hosting/www/clickea.net/public/wp-content/themes/Divi/includes/builder/module/helpers/HoverOptions.php on line 71 Deprecated: strpos(): Passing null to parameter #1 ($haystack) of type string is deprecated in /hosting/www/clickea.net/public/wp-content/themes/Divi/includes/builder/module/helpers/HoverOptions.php on line 71 Deprecated: strpos(): Passing null to parameter #1 ($haystack) of type string is deprecated in /hosting/www/clickea.net/public/wp-content/themes/Divi/includes/builder/module/helpers/HoverOptions.php on line 71 Deprecated: strpos(): Passing null to parameter #1 ($haystack) of type string is deprecated in /hosting/www/clickea.net/public/wp-content/themes/Divi/includes/builder/module/helpers/HoverOptions.php on line 71 Deprecated: strpos(): Passing null to parameter #1 ($haystack) of type string is deprecated in /hosting/www/clickea.net/public/wp-content/themes/Divi/includes/builder/module/helpers/HoverOptions.php on line 71 Deprecated: strpos(): Passing null to parameter #1 ($haystack) of type string is deprecated in /hosting/www/clickea.net/public/wp-content/themes/Divi/includes/builder/module/helpers/HoverOptions.php on line 71 Deprecated: strpos(): Passing null to parameter #1 ($haystack) of type string is deprecated in /hosting/www/clickea.net/public/wp-content/themes/Divi/includes/builder/module/helpers/HoverOptions.php on line 71 Deprecated: strpos(): Passing null to parameter #1 ($haystack) of type string is deprecated in /hosting/www/clickea.net/public/wp-content/themes/Divi/includes/builder/module/helpers/HoverOptions.php on line 71 Deprecated: strpos(): Passing null to parameter #1 ($haystack) of type string is deprecated in /hosting/www/clickea.net/public/wp-content/themes/Divi/includes/builder/module/helpers/HoverOptions.php on line 71 Deprecated: strpos(): Passing null to parameter #1 ($haystack) of type string is deprecated in /hosting/www/clickea.net/public/wp-content/themes/Divi/includes/builder/module/helpers/HoverOptions.php on line 71 Deprecated: strpos(): Passing null to parameter #1 ($haystack) of type string is deprecated in /hosting/www/clickea.net/public/wp-content/themes/Divi/includes/builder/module/helpers/HoverOptions.php on line 71 Deprecated: strpos(): Passing null to parameter #1 ($haystack) of type string is deprecated in /hosting/www/clickea.net/public/wp-content/themes/Divi/includes/builder/module/helpers/HoverOptions.php on line 71 Deprecated: strpos(): Passing null to parameter #1 ($haystack) of type string is deprecated in /hosting/www/clickea.net/public/wp-content/themes/Divi/includes/builder/module/helpers/HoverOptions.php on line 71 Deprecated: strpos(): Passing null to parameter #1 ($haystack) of type string is deprecated in /hosting/www/clickea.net/public/wp-content/themes/Divi/includes/builder/module/helpers/HoverOptions.php on line 71 Deprecated: strpos(): Passing null to parameter #1 ($haystack) of type string is deprecated in /hosting/www/clickea.net/public/wp-content/themes/Divi/includes/builder/module/helpers/HoverOptions.php on line 71 Deprecated: strpos(): Passing null to parameter #1 ($haystack) of type string is deprecated in /hosting/www/clickea.net/public/wp-content/themes/Divi/includes/builder/module/helpers/HoverOptions.php on line 71 Deprecated: strpos(): Passing null to parameter #1 ($haystack) of type string is deprecated in /hosting/www/clickea.net/public/wp-content/themes/Divi/includes/builder/module/helpers/HoverOptions.php on line 71 Deprecated: strpos(): Passing null to parameter #1 ($haystack) of type string is deprecated in /hosting/www/clickea.net/public/wp-content/themes/Divi/includes/builder/module/helpers/HoverOptions.php on line 71 Deprecated: strpos(): Passing null to parameter #1 ($haystack) of type string is deprecated in /hosting/www/clickea.net/public/wp-content/themes/Divi/includes/builder/module/helpers/HoverOptions.php on line 71 Deprecated: strpos(): Passing null to parameter #1 ($haystack) of type string is deprecated in /hosting/www/clickea.net/public/wp-content/themes/Divi/includes/builder/module/helpers/HoverOptions.php on line 71 Deprecated: strpos(): Passing null to parameter #1 ($haystack) of type string is deprecated in /hosting/www/clickea.net/public/wp-content/themes/Divi/includes/builder/module/helpers/HoverOptions.php on line 71 Deprecated: strpos(): Passing null to parameter #1 ($haystack) of type string is deprecated in /hosting/www/clickea.net/public/wp-content/themes/Divi/includes/builder/module/helpers/HoverOptions.php on line 71 Deprecated: strpos(): Passing null to parameter #1 ($haystack) of type string is deprecated in /hosting/www/clickea.net/public/wp-content/themes/Divi/includes/builder/module/helpers/HoverOptions.php on line 71 Deprecated: strpos(): Passing null to parameter #1 ($haystack) of type string is deprecated in /hosting/www/clickea.net/public/wp-content/themes/Divi/includes/builder/module/helpers/HoverOptions.php on line 71 Deprecated: strpos(): Passing null to parameter #1 ($haystack) of type string is deprecated in /hosting/www/clickea.net/public/wp-content/themes/Divi/includes/builder/module/helpers/HoverOptions.php on line 71 Deprecated: strpos(): Passing null to parameter #1 ($haystack) of type string is deprecated in /hosting/www/clickea.net/public/wp-content/themes/Divi/includes/builder/module/helpers/HoverOptions.php on line 71 Deprecated: strpos(): Passing null to parameter #1 ($haystack) of type string is deprecated in /hosting/www/clickea.net/public/wp-content/themes/Divi/includes/builder/module/helpers/HoverOptions.php on line 71 Deprecated: strpos(): Passing null to parameter #1 ($haystack) of type string is deprecated in /hosting/www/clickea.net/public/wp-content/themes/Divi/includes/builder/module/helpers/HoverOptions.php on line 71 Deprecated: strpos(): Passing null to parameter #1 ($haystack) of type string is deprecated in /hosting/www/clickea.net/public/wp-content/themes/Divi/includes/builder/module/helpers/HoverOptions.php on line 71 Deprecated: strpos(): Passing null to parameter #1 ($haystack) of type string is deprecated in /hosting/www/clickea.net/public/wp-content/themes/Divi/includes/builder/module/helpers/HoverOptions.php on line 71 Deprecated: strpos(): Passing null to parameter #1 ($haystack) of type string is deprecated in /hosting/www/clickea.net/public/wp-content/themes/Divi/includes/builder/module/helpers/HoverOptions.php on line 71 Deprecated: strpos(): Passing null to parameter #1 ($haystack) of type string is deprecated in /hosting/www/clickea.net/public/wp-content/themes/Divi/includes/builder/module/helpers/HoverOptions.php on line 71 Deprecated: strpos(): Passing null to parameter #1 ($haystack) of type string is deprecated in /hosting/www/clickea.net/public/wp-content/themes/Divi/includes/builder/module/helpers/HoverOptions.php on line 71 Deprecated: strpos(): Passing null to parameter #1 ($haystack) of type string is deprecated in /hosting/www/clickea.net/public/wp-content/themes/Divi/includes/builder/module/helpers/HoverOptions.php on line 71 Deprecated: strpos(): Passing null to parameter #1 ($haystack) of type string is deprecated in /hosting/www/clickea.net/public/wp-content/themes/Divi/includes/builder/module/helpers/HoverOptions.php on line 71 Deprecated: strpos(): Passing null to parameter #1 ($haystack) of type string is deprecated in /hosting/www/clickea.net/public/wp-content/themes/Divi/includes/builder/module/helpers/HoverOptions.php on line 71 Deprecated: strpos(): Passing null to parameter #1 ($haystack) of type string is deprecated in /hosting/www/clickea.net/public/wp-content/themes/Divi/includes/builder/module/helpers/HoverOptions.php on line 71 Deprecated: strpos(): Passing null to parameter #1 ($haystack) of type string is deprecated in /hosting/www/clickea.net/public/wp-content/themes/Divi/includes/builder/module/helpers/HoverOptions.php on line 71 Deprecated: strpos(): Passing null to parameter #1 ($haystack) of type string is deprecated in /hosting/www/clickea.net/public/wp-content/themes/Divi/includes/builder/module/helpers/HoverOptions.php on line 71 Deprecated: strpos(): Passing null to parameter #1 ($haystack) of type string is deprecated in /hosting/www/clickea.net/public/wp-content/themes/Divi/includes/builder/module/helpers/HoverOptions.php on line 71 Deprecated: strpos(): Passing null to parameter #1 ($haystack) of type string is deprecated in /hosting/www/clickea.net/public/wp-content/themes/Divi/includes/builder/module/helpers/HoverOptions.php on line 71 Deprecated: strpos(): Passing null to parameter #1 ($haystack) of type string is deprecated in /hosting/www/clickea.net/public/wp-content/themes/Divi/includes/builder/module/helpers/HoverOptions.php on line 71 Deprecated: strpos(): Passing null to parameter #1 ($haystack) of type string is deprecated in /hosting/www/clickea.net/public/wp-content/themes/Divi/includes/builder/module/helpers/HoverOptions.php on line 71 Deprecated: strpos(): Passing null to parameter #1 ($haystack) of type string is deprecated in /hosting/www/clickea.net/public/wp-content/themes/Divi/includes/builder/module/helpers/HoverOptions.php on line 71 Deprecated: strpos(): Passing null to parameter #1 ($haystack) of type string is deprecated in /hosting/www/clickea.net/public/wp-content/themes/Divi/includes/builder/module/helpers/HoverOptions.php on line 71 Deprecated: strpos(): Passing null to parameter #1 ($haystack) of type string is deprecated in /hosting/www/clickea.net/public/wp-content/themes/Divi/includes/builder/module/helpers/HoverOptions.php on line 71 Deprecated: strpos(): Passing null to parameter #1 ($haystack) of type string is deprecated in /hosting/www/clickea.net/public/wp-content/themes/Divi/includes/builder/module/helpers/HoverOptions.php on line 71 Deprecated: strpos(): Passing null to parameter #1 ($haystack) of type string is deprecated in /hosting/www/clickea.net/public/wp-content/themes/Divi/includes/builder/module/helpers/HoverOptions.php on line 71 Deprecated: strpos(): Passing null to parameter #1 ($haystack) of type string is deprecated in /hosting/www/clickea.net/public/wp-content/themes/Divi/includes/builder/module/helpers/HoverOptions.php on line 71 Deprecated: strpos(): Passing null to parameter #1 ($haystack) of type string is deprecated in /hosting/www/clickea.net/public/wp-content/themes/Divi/includes/builder/module/helpers/HoverOptions.php on line 71 Deprecated: strpos(): Passing null to parameter #1 ($haystack) of type string is deprecated in /hosting/www/clickea.net/public/wp-content/themes/Divi/includes/builder/module/helpers/HoverOptions.php on line 71 Deprecated: strpos(): Passing null to parameter #1 ($haystack) of type string is deprecated in /hosting/www/clickea.net/public/wp-content/themes/Divi/includes/builder/module/helpers/HoverOptions.php on line 71 Deprecated: strpos(): Passing null to parameter #1 ($haystack) of type string is deprecated in /hosting/www/clickea.net/public/wp-content/themes/Divi/includes/builder/module/helpers/HoverOptions.php on line 71 Deprecated: strpos(): Passing null to parameter #1 ($haystack) of type string is deprecated in /hosting/www/clickea.net/public/wp-content/themes/Divi/includes/builder/module/helpers/HoverOptions.php on line 71 Deprecated: strpos(): Passing null to parameter #1 ($haystack) of type string is deprecated in /hosting/www/clickea.net/public/wp-content/themes/Divi/includes/builder/module/helpers/HoverOptions.php on line 71 Deprecated: strpos(): Passing null to parameter #1 ($haystack) of type string is deprecated in /hosting/www/clickea.net/public/wp-content/themes/Divi/includes/builder/module/helpers/HoverOptions.php on line 71 Deprecated: strpos(): Passing null to parameter #1 ($haystack) of type string is deprecated in /hosting/www/clickea.net/public/wp-content/themes/Divi/includes/builder/module/helpers/HoverOptions.php on line 71 Deprecated: strpos(): Passing null to parameter #1 ($haystack) of type string is deprecated in /hosting/www/clickea.net/public/wp-content/themes/Divi/includes/builder/module/helpers/HoverOptions.php on line 71 Deprecated: strpos(): Passing null to parameter #1 ($haystack) of type string is deprecated in /hosting/www/clickea.net/public/wp-content/themes/Divi/includes/builder/module/helpers/HoverOptions.php on line 71 Deprecated: strpos(): Passing null to parameter #1 ($haystack) of type string is deprecated in /hosting/www/clickea.net/public/wp-content/themes/Divi/includes/builder/module/helpers/HoverOptions.php on line 71 Deprecated: strpos(): Passing null to parameter #1 ($haystack) of type string is deprecated in /hosting/www/clickea.net/public/wp-content/themes/Divi/includes/builder/module/helpers/HoverOptions.php on line 71 Deprecated: strpos(): Passing null to parameter #1 ($haystack) of type string is deprecated in /hosting/www/clickea.net/public/wp-content/themes/Divi/includes/builder/module/helpers/HoverOptions.php on line 71 Deprecated: strpos(): Passing null to parameter #1 ($haystack) of type string is deprecated in /hosting/www/clickea.net/public/wp-content/themes/Divi/includes/builder/module/helpers/HoverOptions.php on line 71 Deprecated: strpos(): Passing null to parameter #1 ($haystack) of type string is deprecated in /hosting/www/clickea.net/public/wp-content/themes/Divi/includes/builder/module/helpers/HoverOptions.php on line 71 Deprecated: strpos(): Passing null to parameter #1 ($haystack) of type string is deprecated in /hosting/www/clickea.net/public/wp-content/themes/Divi/includes/builder/module/helpers/HoverOptions.php on line 71 Deprecated: strpos(): Passing null to parameter #1 ($haystack) of type string is deprecated in /hosting/www/clickea.net/public/wp-content/themes/Divi/includes/builder/module/helpers/HoverOptions.php on line 71 Deprecated: strpos(): Passing null to parameter #1 ($haystack) of type string is deprecated in /hosting/www/clickea.net/public/wp-content/themes/Divi/includes/builder/module/helpers/HoverOptions.php on line 71 Deprecated: strpos(): Passing null to parameter #1 ($haystack) of type string is deprecated in /hosting/www/clickea.net/public/wp-content/themes/Divi/includes/builder/module/helpers/HoverOptions.php on line 71 Deprecated: strpos(): Passing null to parameter #1 ($haystack) of type string is deprecated in /hosting/www/clickea.net/public/wp-content/themes/Divi/includes/builder/module/helpers/HoverOptions.php on line 71 Deprecated: strpos(): Passing null to parameter #1 ($haystack) of type string is deprecated in /hosting/www/clickea.net/public/wp-content/themes/Divi/includes/builder/module/helpers/HoverOptions.php on line 71 Deprecated: strpos(): Passing null to parameter #1 ($haystack) of type string is deprecated in /hosting/www/clickea.net/public/wp-content/themes/Divi/includes/builder/module/helpers/HoverOptions.php on line 71 Deprecated: strpos(): Passing null to parameter #1 ($haystack) of type string is deprecated in /hosting/www/clickea.net/public/wp-content/themes/Divi/includes/builder/module/helpers/HoverOptions.php on line 71 Deprecated: strpos(): Passing null to parameter #1 ($haystack) of type string is deprecated in /hosting/www/clickea.net/public/wp-content/themes/Divi/includes/builder/module/helpers/HoverOptions.php on line 71 Deprecated: strpos(): Passing null to parameter #1 ($haystack) of type string is deprecated in /hosting/www/clickea.net/public/wp-content/themes/Divi/includes/builder/module/helpers/HoverOptions.php on line 71 Deprecated: strpos(): Passing null to parameter #1 ($haystack) of type string is deprecated in /hosting/www/clickea.net/public/wp-content/themes/Divi/includes/builder/module/helpers/HoverOptions.php on line 71 Deprecated: strpos(): Passing null to parameter #1 ($haystack) of type string is deprecated in /hosting/www/clickea.net/public/wp-content/themes/Divi/includes/builder/module/helpers/HoverOptions.php on line 71 Deprecated: strpos(): Passing null to parameter #1 ($haystack) of type string is deprecated in /hosting/www/clickea.net/public/wp-content/themes/Divi/includes/builder/module/helpers/HoverOptions.php on line 71 Deprecated: strpos(): Passing null to parameter #1 ($haystack) of type string is deprecated in /hosting/www/clickea.net/public/wp-content/themes/Divi/includes/builder/module/helpers/HoverOptions.php on line 71 Deprecated: strpos(): Passing null to parameter #1 ($haystack) of type string is deprecated in /hosting/www/clickea.net/public/wp-content/themes/Divi/includes/builder/module/helpers/HoverOptions.php on line 71 Deprecated: strpos(): Passing null to parameter #1 ($haystack) of type string is deprecated in /hosting/www/clickea.net/public/wp-content/themes/Divi/includes/builder/module/helpers/HoverOptions.php on line 71 Deprecated: strpos(): Passing null to parameter #1 ($haystack) of type string is deprecated in /hosting/www/clickea.net/public/wp-content/themes/Divi/includes/builder/module/helpers/HoverOptions.php on line 71 Deprecated: strpos(): Passing null to parameter #1 ($haystack) of type string is deprecated in /hosting/www/clickea.net/public/wp-content/themes/Divi/includes/builder/module/helpers/HoverOptions.php on line 71 Deprecated: strpos(): Passing null to parameter #1 ($haystack) of type string is deprecated in /hosting/www/clickea.net/public/wp-content/themes/Divi/includes/builder/module/helpers/HoverOptions.php on line 71 Deprecated: strpos(): Passing null to parameter #1 ($haystack) of type string is deprecated in /hosting/www/clickea.net/public/wp-content/themes/Divi/includes/builder/module/helpers/HoverOptions.php on line 71 Deprecated: strpos(): Passing null to parameter #1 ($haystack) of type string is deprecated in /hosting/www/clickea.net/public/wp-content/themes/Divi/includes/builder/module/helpers/HoverOptions.php on line 71 Deprecated: strpos(): Passing null to parameter #1 ($haystack) of type string is deprecated in /hosting/www/clickea.net/public/wp-content/themes/Divi/includes/builder/module/helpers/HoverOptions.php on line 71 Deprecated: strpos(): Passing null to parameter #1 ($haystack) of type string is deprecated in /hosting/www/clickea.net/public/wp-content/themes/Divi/includes/builder/module/helpers/HoverOptions.php on line 71 Deprecated: strpos(): Passing null to parameter #1 ($haystack) of type string is deprecated in /hosting/www/clickea.net/public/wp-content/themes/Divi/includes/builder/module/helpers/HoverOptions.php on line 71 Deprecated: strpos(): Passing null to parameter #1 ($haystack) of type string is deprecated in /hosting/www/clickea.net/public/wp-content/themes/Divi/includes/builder/module/helpers/HoverOptions.php on line 71 Deprecated: strpos(): Passing null to parameter #1 ($haystack) of type string is deprecated in /hosting/www/clickea.net/public/wp-content/themes/Divi/includes/builder/module/helpers/HoverOptions.php on line 71 Deprecated: strpos(): Passing null to parameter #1 ($haystack) of type string is deprecated in /hosting/www/clickea.net/public/wp-content/themes/Divi/includes/builder/module/helpers/HoverOptions.php on line 71 Deprecated: strpos(): Passing null to parameter #1 ($haystack) of type string is deprecated in /hosting/www/clickea.net/public/wp-content/themes/Divi/includes/builder/module/helpers/HoverOptions.php on line 71 Deprecated: strpos(): Passing null to parameter #1 ($haystack) of type string is deprecated in /hosting/www/clickea.net/public/wp-content/themes/Divi/includes/builder/module/helpers/HoverOptions.php on line 71 Deprecated: strpos(): Passing null to parameter #1 ($haystack) of type string is deprecated in /hosting/www/clickea.net/public/wp-content/themes/Divi/includes/builder/module/helpers/HoverOptions.php on line 71 Deprecated: strpos(): Passing null to parameter #1 ($haystack) of type string is deprecated in /hosting/www/clickea.net/public/wp-content/themes/Divi/includes/builder/module/helpers/HoverOptions.php on line 71 Deprecated: strpos(): Passing null to parameter #1 ($haystack) of type string is deprecated in /hosting/www/clickea.net/public/wp-content/themes/Divi/includes/builder/module/helpers/HoverOptions.php on line 71 Deprecated: strpos(): Passing null to parameter #1 ($haystack) of type string is deprecated in /hosting/www/clickea.net/public/wp-content/themes/Divi/includes/builder/module/helpers/HoverOptions.php on line 71 Deprecated: strpos(): Passing null to parameter #1 ($haystack) of type string is deprecated in /hosting/www/clickea.net/public/wp-content/themes/Divi/includes/builder/module/helpers/HoverOptions.php on line 71 Deprecated: strpos(): Passing null to parameter #1 ($haystack) of type string is deprecated in /hosting/www/clickea.net/public/wp-content/themes/Divi/includes/builder/module/helpers/HoverOptions.php on line 71 Deprecated: strpos(): Passing null to parameter #1 ($haystack) of type string is deprecated in /hosting/www/clickea.net/public/wp-content/themes/Divi/includes/builder/module/helpers/HoverOptions.php on line 71 Deprecated: strpos(): Passing null to parameter #1 ($haystack) of type string is deprecated in /hosting/www/clickea.net/public/wp-content/themes/Divi/includes/builder/module/helpers/HoverOptions.php on line 71 Deprecated: strpos(): Passing null to parameter #1 ($haystack) of type string is deprecated in /hosting/www/clickea.net/public/wp-content/themes/Divi/includes/builder/module/helpers/HoverOptions.php on line 71 Deprecated: strpos(): Passing null to parameter #1 ($haystack) of type string is deprecated in /hosting/www/clickea.net/public/wp-content/themes/Divi/includes/builder/module/helpers/HoverOptions.php on line 71 Deprecated: strpos(): Passing null to parameter #1 ($haystack) of type string is deprecated in /hosting/www/clickea.net/public/wp-content/themes/Divi/includes/builder/module/helpers/HoverOptions.php on line 71 Deprecated: strpos(): Passing null to parameter #1 ($haystack) of type string is deprecated in /hosting/www/clickea.net/public/wp-content/themes/Divi/includes/builder/module/helpers/HoverOptions.php on line 71 Deprecated: strpos(): Passing null to parameter #1 ($haystack) of type string is deprecated in /hosting/www/clickea.net/public/wp-content/themes/Divi/includes/builder/module/helpers/HoverOptions.php on line 71 Deprecated: strpos(): Passing null to parameter #1 ($haystack) of type string is deprecated in /hosting/www/clickea.net/public/wp-content/themes/Divi/includes/builder/module/helpers/HoverOptions.php on line 71 Deprecated: strpos(): Passing null to parameter #1 ($haystack) of type string is deprecated in /hosting/www/clickea.net/public/wp-content/themes/Divi/includes/builder/module/helpers/HoverOptions.php on line 71 Deprecated: strpos(): Passing null to parameter #1 ($haystack) of type string is deprecated in /hosting/www/clickea.net/public/wp-content/themes/Divi/includes/builder/module/helpers/HoverOptions.php on line 71 Deprecated: strpos(): Passing null to parameter #1 ($haystack) of type string is deprecated in /hosting/www/clickea.net/public/wp-content/themes/Divi/includes/builder/module/helpers/HoverOptions.php on line 71 Deprecated: strpos(): Passing null to parameter #1 ($haystack) of type string is deprecated in /hosting/www/clickea.net/public/wp-content/themes/Divi/includes/builder/module/helpers/HoverOptions.php on line 71 Deprecated: strpos(): Passing null to parameter #1 ($haystack) of type string is deprecated in /hosting/www/clickea.net/public/wp-content/themes/Divi/includes/builder/module/helpers/HoverOptions.php on line 71 Deprecated: strpos(): Passing null to parameter #1 ($haystack) of type string is deprecated in /hosting/www/clickea.net/public/wp-content/themes/Divi/includes/builder/module/helpers/HoverOptions.php on line 71 Deprecated: strpos(): Passing null to parameter #1 ($haystack) of type string is deprecated in /hosting/www/clickea.net/public/wp-content/themes/Divi/includes/builder/module/helpers/HoverOptions.php on line 71 Deprecated: strpos(): Passing null to parameter #1 ($haystack) of type string is deprecated in /hosting/www/clickea.net/public/wp-content/themes/Divi/includes/builder/module/helpers/HoverOptions.php on line 71 Deprecated: strpos(): Passing null to parameter #1 ($haystack) of type string is deprecated in /hosting/www/clickea.net/public/wp-content/themes/Divi/includes/builder/module/helpers/HoverOptions.php on line 71 Deprecated: strpos(): Passing null to parameter #1 ($haystack) of type string is deprecated in /hosting/www/clickea.net/public/wp-content/themes/Divi/includes/builder/module/helpers/HoverOptions.php on line 71 Deprecated: strpos(): Passing null to parameter #1 ($haystack) of type string is deprecated in /hosting/www/clickea.net/public/wp-content/themes/Divi/includes/builder/module/helpers/HoverOptions.php on line 71 Deprecated: strpos(): Passing null to parameter #1 ($haystack) of type string is deprecated in /hosting/www/clickea.net/public/wp-content/themes/Divi/includes/builder/module/helpers/HoverOptions.php on line 71 Deprecated: strpos(): Passing null to parameter #1 ($haystack) of type string is deprecated in /hosting/www/clickea.net/public/wp-content/themes/Divi/includes/builder/module/helpers/HoverOptions.php on line 71 Deprecated: strpos(): Passing null to parameter #1 ($haystack) of type string is deprecated in /hosting/www/clickea.net/public/wp-content/themes/Divi/includes/builder/module/helpers/HoverOptions.php on line 71 Deprecated: strpos(): Passing null to parameter #1 ($haystack) of type string is deprecated in /hosting/www/clickea.net/public/wp-content/themes/Divi/includes/builder/module/helpers/HoverOptions.php on line 71 Deprecated: strpos(): Passing null to parameter #1 ($haystack) of type string is deprecated in /hosting/www/clickea.net/public/wp-content/themes/Divi/includes/builder/module/helpers/HoverOptions.php on line 71 Deprecated: rtrim(): Passing null to parameter #1 ($string) of type string is deprecated in /hosting/www/clickea.net/public/wp-content/themes/Divi/includes/builder/class-et-builder-element.php on line 16522 Deprecated: strpos(): Passing null to parameter #1 ($haystack) of type string is deprecated in /hosting/www/clickea.net/public/wp-content/themes/Divi/includes/builder/module/helpers/HoverOptions.php on line 71 Deprecated: strpos(): Passing null to parameter #1 ($haystack) of type string is deprecated in /hosting/www/clickea.net/public/wp-content/themes/Divi/includes/builder/module/helpers/HoverOptions.php on line 71 Deprecated: strpos(): Passing null to parameter #1 ($haystack) of type string is deprecated in /hosting/www/clickea.net/public/wp-content/themes/Divi/includes/builder/module/helpers/HoverOptions.php on line 71 Deprecated: strpos(): Passing null to parameter #1 ($haystack) of type string is deprecated in /hosting/www/clickea.net/public/wp-content/themes/Divi/includes/builder/module/helpers/HoverOptions.php on line 71 Deprecated: strpos(): Passing null to parameter #1 ($haystack) of type string is deprecated in /hosting/www/clickea.net/public/wp-content/themes/Divi/includes/builder/module/helpers/HoverOptions.php on line 71 Deprecated: strpos(): Passing null to parameter #1 ($haystack) of type string is deprecated in /hosting/www/clickea.net/public/wp-content/themes/Divi/includes/builder/module/helpers/HoverOptions.php on line 71 Deprecated: strpos(): Passing null to parameter #1 ($haystack) of type string is deprecated in /hosting/www/clickea.net/public/wp-content/themes/Divi/includes/builder/module/helpers/HoverOptions.php on line 71 Deprecated: strpos(): Passing null to parameter #1 ($haystack) of type string is deprecated in /hosting/www/clickea.net/public/wp-content/themes/Divi/includes/builder/module/helpers/HoverOptions.php on line 71 Deprecated: strpos(): Passing null to parameter #1 ($haystack) of type string is deprecated in /hosting/www/clickea.net/public/wp-content/themes/Divi/includes/builder/module/helpers/HoverOptions.php on line 71 Deprecated: strpos(): Passing null to parameter #1 ($haystack) of type string is deprecated in /hosting/www/clickea.net/public/wp-content/themes/Divi/includes/builder/module/helpers/HoverOptions.php on line 71 Deprecated: strpos(): Passing null to parameter #1 ($haystack) of type string is deprecated in /hosting/www/clickea.net/public/wp-content/themes/Divi/includes/builder/module/helpers/HoverOptions.php on line 71 Deprecated: strpos(): Passing null to parameter #1 ($haystack) of type string is deprecated in /hosting/www/clickea.net/public/wp-content/themes/Divi/includes/builder/module/helpers/HoverOptions.php on line 71 Deprecated: strpos(): Passing null to parameter #1 ($haystack) of type string is deprecated in /hosting/www/clickea.net/public/wp-content/themes/Divi/includes/builder/module/helpers/HoverOptions.php on line 71 Deprecated: strpos(): Passing null to parameter #1 ($haystack) of type string is deprecated in /hosting/www/clickea.net/public/wp-content/themes/Divi/includes/builder/module/helpers/HoverOptions.php on line 71 Deprecated: strpos(): Passing null to parameter #1 ($haystack) of type string is deprecated in /hosting/www/clickea.net/public/wp-content/themes/Divi/includes/builder/module/helpers/HoverOptions.php on line 71 Deprecated: strpos(): Passing null to parameter #1 ($haystack) of type string is deprecated in /hosting/www/clickea.net/public/wp-content/themes/Divi/includes/builder/module/helpers/HoverOptions.php on line 71 Deprecated: strpos(): Passing null to parameter #1 ($haystack) of type string is deprecated in /hosting/www/clickea.net/public/wp-content/themes/Divi/includes/builder/module/helpers/HoverOptions.php on line 71 Deprecated: strpos(): Passing null to parameter #1 ($haystack) of type string is deprecated in /hosting/www/clickea.net/public/wp-content/themes/Divi/includes/builder/module/helpers/HoverOptions.php on line 71 Deprecated: strpos(): Passing null to parameter #1 ($haystack) of type string is deprecated in /hosting/www/clickea.net/public/wp-content/themes/Divi/includes/builder/module/helpers/HoverOptions.php on line 71 Deprecated: strpos(): Passing null to parameter #1 ($haystack) of type string is deprecated in /hosting/www/clickea.net/public/wp-content/themes/Divi/includes/builder/module/helpers/HoverOptions.php on line 71 Deprecated: strpos(): Passing null to parameter #1 ($haystack) of type string is deprecated in /hosting/www/clickea.net/public/wp-content/themes/Divi/includes/builder/module/helpers/HoverOptions.php on line 71 Deprecated: strpos(): Passing null to parameter #1 ($haystack) of type string is deprecated in /hosting/www/clickea.net/public/wp-content/themes/Divi/includes/builder/module/helpers/HoverOptions.php on line 71 Deprecated: strpos(): Passing null to parameter #1 ($haystack) of type string is deprecated in /hosting/www/clickea.net/public/wp-content/themes/Divi/includes/builder/module/helpers/HoverOptions.php on line 71 Deprecated: strpos(): Passing null to parameter #1 ($haystack) of type string is deprecated in /hosting/www/clickea.net/public/wp-content/themes/Divi/includes/builder/module/helpers/HoverOptions.php on line 71 Deprecated: strpos(): Passing null to parameter #1 ($haystack) of type string is deprecated in /hosting/www/clickea.net/public/wp-content/themes/Divi/includes/builder/module/helpers/HoverOptions.php on line 71 Deprecated: strpos(): Passing null to parameter #1 ($haystack) of type string is deprecated in /hosting/www/clickea.net/public/wp-content/themes/Divi/includes/builder/module/helpers/HoverOptions.php on line 71 Deprecated: strpos(): Passing null to parameter #1 ($haystack) of type string is deprecated in /hosting/www/clickea.net/public/wp-content/themes/Divi/includes/builder/module/helpers/HoverOptions.php on line 71 Deprecated: strpos(): Passing null to parameter #1 ($haystack) of type string is deprecated in /hosting/www/clickea.net/public/wp-content/themes/Divi/includes/builder/module/helpers/HoverOptions.php on line 71 Deprecated: strpos(): Passing null to parameter #1 ($haystack) of type string is deprecated in /hosting/www/clickea.net/public/wp-content/themes/Divi/includes/builder/module/helpers/HoverOptions.php on line 71 Deprecated: strpos(): Passing null to parameter #1 ($haystack) of type string is deprecated in /hosting/www/clickea.net/public/wp-content/themes/Divi/includes/builder/module/helpers/HoverOptions.php on line 71 Deprecated: strpos(): Passing null to parameter #1 ($haystack) of type string is deprecated in /hosting/www/clickea.net/public/wp-content/themes/Divi/includes/builder/module/helpers/HoverOptions.php on line 71 Deprecated: strpos(): Passing null to parameter #1 ($haystack) of type string is deprecated in /hosting/www/clickea.net/public/wp-content/themes/Divi/includes/builder/module/helpers/HoverOptions.php on line 71 Deprecated: strpos(): Passing null to parameter #1 ($haystack) of type string is deprecated in /hosting/www/clickea.net/public/wp-content/themes/Divi/includes/builder/module/helpers/HoverOptions.php on line 71 Deprecated: strpos(): Passing null to parameter #1 ($haystack) of type string is deprecated in /hosting/www/clickea.net/public/wp-content/themes/Divi/includes/builder/module/helpers/HoverOptions.php on line 71 Deprecated: strpos(): Passing null to parameter #1 ($haystack) of type string is deprecated in /hosting/www/clickea.net/public/wp-content/themes/Divi/includes/builder/module/helpers/HoverOptions.php on line 71 Deprecated: strpos(): Passing null to parameter #1 ($haystack) of type string is deprecated in /hosting/www/clickea.net/public/wp-content/themes/Divi/includes/builder/module/helpers/HoverOptions.php on line 71 Deprecated: strpos(): Passing null to parameter #1 ($haystack) of type string is deprecated in /hosting/www/clickea.net/public/wp-content/themes/Divi/includes/builder/module/helpers/HoverOptions.php on line 71 Deprecated: strpos(): Passing null to parameter #1 ($haystack) of type string is deprecated in /hosting/www/clickea.net/public/wp-content/themes/Divi/includes/builder/module/helpers/HoverOptions.php on line 71 Deprecated: strpos(): Passing null to parameter #1 ($haystack) of type string is deprecated in /hosting/www/clickea.net/public/wp-content/themes/Divi/includes/builder/module/helpers/HoverOptions.php on line 71 Deprecated: strpos(): Passing null to parameter #1 ($haystack) of type string is deprecated in /hosting/www/clickea.net/public/wp-content/themes/Divi/includes/builder/module/helpers/HoverOptions.php on line 71 Deprecated: strpos(): Passing null to parameter #1 ($haystack) of type string is deprecated in /hosting/www/clickea.net/public/wp-content/themes/Divi/includes/builder/module/helpers/HoverOptions.php on line 71 Deprecated: strpos(): Passing null to parameter #1 ($haystack) of type string is deprecated in /hosting/www/clickea.net/public/wp-content/themes/Divi/includes/builder/module/helpers/HoverOptions.php on line 71 Deprecated: strpos(): Passing null to parameter #1 ($haystack) of type string is deprecated in /hosting/www/clickea.net/public/wp-content/themes/Divi/includes/builder/module/helpers/HoverOptions.php on line 71 Deprecated: strpos(): Passing null to parameter #1 ($haystack) of type string is deprecated in /hosting/www/clickea.net/public/wp-content/themes/Divi/includes/builder/module/helpers/HoverOptions.php on line 71 Deprecated: strpos(): Passing null to parameter #1 ($haystack) of type string is deprecated in /hosting/www/clickea.net/public/wp-content/themes/Divi/includes/builder/module/helpers/HoverOptions.php on line 71 Deprecated: strpos(): Passing null to parameter #1 ($haystack) of type string is deprecated in /hosting/www/clickea.net/public/wp-content/themes/Divi/includes/builder/module/helpers/HoverOptions.php on line 71 Deprecated: strpos(): Passing null to parameter #1 ($haystack) of type string is deprecated in /hosting/www/clickea.net/public/wp-content/themes/Divi/includes/builder/module/helpers/HoverOptions.php on line 71 Deprecated: strpos(): Passing null to parameter #1 ($haystack) of type string is deprecated in /hosting/www/clickea.net/public/wp-content/themes/Divi/includes/builder/module/helpers/HoverOptions.php on line 71 Deprecated: strpos(): Passing null to parameter #1 ($haystack) of type string is deprecated in /hosting/www/clickea.net/public/wp-content/themes/Divi/includes/builder/module/helpers/HoverOptions.php on line 71 Deprecated: strpos(): Passing null to parameter #1 ($haystack) of type string is deprecated in /hosting/www/clickea.net/public/wp-content/themes/Divi/includes/builder/module/helpers/HoverOptions.php on line 71 Deprecated: strpos(): Passing null to parameter #1 ($haystack) of type string is deprecated in /hosting/www/clickea.net/public/wp-content/themes/Divi/includes/builder/module/helpers/HoverOptions.php on line 71 Deprecated: strpos(): Passing null to parameter #1 ($haystack) of type string is deprecated in /hosting/www/clickea.net/public/wp-content/themes/Divi/includes/builder/module/helpers/HoverOptions.php on line 71 Deprecated: strpos(): Passing null to parameter #1 ($haystack) of type string is deprecated in /hosting/www/clickea.net/public/wp-content/themes/Divi/includes/builder/module/helpers/HoverOptions.php on line 71 Deprecated: strpos(): Passing null to parameter #1 ($haystack) of type string is deprecated in /hosting/www/clickea.net/public/wp-content/themes/Divi/includes/builder/module/helpers/HoverOptions.php on line 71 Deprecated: strpos(): Passing null to parameter #1 ($haystack) of type string is deprecated in /hosting/www/clickea.net/public/wp-content/themes/Divi/includes/builder/module/helpers/HoverOptions.php on line 71 Deprecated: strpos(): Passing null to parameter #1 ($haystack) of type string is deprecated in /hosting/www/clickea.net/public/wp-content/themes/Divi/includes/builder/module/helpers/HoverOptions.php on line 71 Deprecated: strpos(): Passing null to parameter #1 ($haystack) of type string is deprecated in /hosting/www/clickea.net/public/wp-content/themes/Divi/includes/builder/module/helpers/HoverOptions.php on line 71 Deprecated: strpos(): Passing null to parameter #1 ($haystack) of type string is deprecated in /hosting/www/clickea.net/public/wp-content/themes/Divi/includes/builder/module/helpers/HoverOptions.php on line 71 Deprecated: strpos(): Passing null to parameter #1 ($haystack) of type string is deprecated in /hosting/www/clickea.net/public/wp-content/themes/Divi/includes/builder/module/helpers/HoverOptions.php on line 71 Deprecated: strpos(): Passing null to parameter #1 ($haystack) of type string is deprecated in /hosting/www/clickea.net/public/wp-content/themes/Divi/includes/builder/module/helpers/HoverOptions.php on line 71 Deprecated: strpos(): Passing null to parameter #1 ($haystack) of type string is deprecated in /hosting/www/clickea.net/public/wp-content/themes/Divi/includes/builder/module/helpers/HoverOptions.php on line 71 Deprecated: strpos(): Passing null to parameter #1 ($haystack) of type string is deprecated in /hosting/www/clickea.net/public/wp-content/themes/Divi/includes/builder/module/helpers/HoverOptions.php on line 71 Deprecated: strpos(): Passing null to parameter #1 ($haystack) of type string is deprecated in /hosting/www/clickea.net/public/wp-content/themes/Divi/includes/builder/module/helpers/HoverOptions.php on line 71 Deprecated: strpos(): Passing null to parameter #1 ($haystack) of type string is deprecated in /hosting/www/clickea.net/public/wp-content/themes/Divi/includes/builder/module/helpers/HoverOptions.php on line 71 Deprecated: strpos(): Passing null to parameter #1 ($haystack) of type string is deprecated in /hosting/www/clickea.net/public/wp-content/themes/Divi/includes/builder/module/helpers/HoverOptions.php on line 71 Deprecated: strpos(): Passing null to parameter #1 ($haystack) of type string is deprecated in /hosting/www/clickea.net/public/wp-content/themes/Divi/includes/builder/module/helpers/HoverOptions.php on line 71 Deprecated: strpos(): Passing null to parameter #1 ($haystack) of type string is deprecated in /hosting/www/clickea.net/public/wp-content/themes/Divi/includes/builder/module/helpers/HoverOptions.php on line 71 Deprecated: strpos(): Passing null to parameter #1 ($haystack) of type string is deprecated in /hosting/www/clickea.net/public/wp-content/themes/Divi/includes/builder/module/helpers/HoverOptions.php on line 71 Deprecated: strpos(): Passing null to parameter #1 ($haystack) of type string is deprecated in /hosting/www/clickea.net/public/wp-content/themes/Divi/includes/builder/module/helpers/HoverOptions.php on line 71 Deprecated: strpos(): Passing null to parameter #1 ($haystack) of type string is deprecated in /hosting/www/clickea.net/public/wp-content/themes/Divi/includes/builder/module/helpers/HoverOptions.php on line 71 Deprecated: strpos(): Passing null to parameter #1 ($haystack) of type string is deprecated in /hosting/www/clickea.net/public/wp-content/themes/Divi/includes/builder/module/helpers/HoverOptions.php on line 71 Deprecated: strpos(): Passing null to parameter #1 ($haystack) of type string is deprecated in /hosting/www/clickea.net/public/wp-content/themes/Divi/includes/builder/module/helpers/HoverOptions.php on line 71 Deprecated: strpos(): Passing null to parameter #1 ($haystack) of type string is deprecated in /hosting/www/clickea.net/public/wp-content/themes/Divi/includes/builder/module/helpers/HoverOptions.php on line 71 Deprecated: strpos(): Passing null to parameter #1 ($haystack) of type string is deprecated in /hosting/www/clickea.net/public/wp-content/themes/Divi/includes/builder/module/helpers/HoverOptions.php on line 71 Deprecated: strpos(): Passing null to parameter #1 ($haystack) of type string is deprecated in /hosting/www/clickea.net/public/wp-content/themes/Divi/includes/builder/module/helpers/HoverOptions.php on line 71 Deprecated: strpos(): Passing null to parameter #1 ($haystack) of type string is deprecated in /hosting/www/clickea.net/public/wp-content/themes/Divi/includes/builder/module/helpers/HoverOptions.php on line 71 Deprecated: strpos(): Passing null to parameter #1 ($haystack) of type string is deprecated in /hosting/www/clickea.net/public/wp-content/themes/Divi/includes/builder/module/helpers/HoverOptions.php on line 71 Deprecated: strpos(): Passing null to parameter #1 ($haystack) of type string is deprecated in /hosting/www/clickea.net/public/wp-content/themes/Divi/includes/builder/module/helpers/HoverOptions.php on line 71 Deprecated: strpos(): Passing null to parameter #1 ($haystack) of type string is deprecated in /hosting/www/clickea.net/public/wp-content/themes/Divi/includes/builder/module/helpers/HoverOptions.php on line 71 Deprecated: strpos(): Passing null to parameter #1 ($haystack) of type string is deprecated in /hosting/www/clickea.net/public/wp-content/themes/Divi/includes/builder/module/helpers/HoverOptions.php on line 71 Deprecated: strpos(): Passing null to parameter #1 ($haystack) of type string is deprecated in /hosting/www/clickea.net/public/wp-content/themes/Divi/includes/builder/module/helpers/HoverOptions.php on line 71 Deprecated: strpos(): Passing null to parameter #1 ($haystack) of type string is deprecated in /hosting/www/clickea.net/public/wp-content/themes/Divi/includes/builder/module/helpers/HoverOptions.php on line 71 Deprecated: strpos(): Passing null to parameter #1 ($haystack) of type string is deprecated in /hosting/www/clickea.net/public/wp-content/themes/Divi/includes/builder/module/helpers/HoverOptions.php on line 71 Deprecated: strpos(): Passing null to parameter #1 ($haystack) of type string is deprecated in /hosting/www/clickea.net/public/wp-content/themes/Divi/includes/builder/module/helpers/HoverOptions.php on line 71 Deprecated: strpos(): Passing null to parameter #1 ($haystack) of type string is deprecated in /hosting/www/clickea.net/public/wp-content/themes/Divi/includes/builder/module/helpers/HoverOptions.php on line 71 Deprecated: strpos(): Passing null to parameter #1 ($haystack) of type string is deprecated in /hosting/www/clickea.net/public/wp-content/themes/Divi/includes/builder/module/helpers/HoverOptions.php on line 71 Deprecated: strpos(): Passing null to parameter #1 ($haystack) of type string is deprecated in /hosting/www/clickea.net/public/wp-content/themes/Divi/includes/builder/module/helpers/HoverOptions.php on line 71 Deprecated: strpos(): Passing null to parameter #1 ($haystack) of type string is deprecated in /hosting/www/clickea.net/public/wp-content/themes/Divi/includes/builder/module/helpers/HoverOptions.php on line 71 Deprecated: strpos(): Passing null to parameter #1 ($haystack) of type string is deprecated in /hosting/www/clickea.net/public/wp-content/themes/Divi/includes/builder/module/helpers/HoverOptions.php on line 71 Deprecated: strpos(): Passing null to parameter #1 ($haystack) of type string is deprecated in /hosting/www/clickea.net/public/wp-content/themes/Divi/includes/builder/module/helpers/HoverOptions.php on line 71 Deprecated: strpos(): Passing null to parameter #1 ($haystack) of type string is deprecated in /hosting/www/clickea.net/public/wp-content/themes/Divi/includes/builder/module/helpers/HoverOptions.php on line 71 Deprecated: strpos(): Passing null to parameter #1 ($haystack) of type string is deprecated in /hosting/www/clickea.net/public/wp-content/themes/Divi/includes/builder/module/helpers/HoverOptions.php on line 71 Deprecated: strpos(): Passing null to parameter #1 ($haystack) of type string is deprecated in /hosting/www/clickea.net/public/wp-content/themes/Divi/includes/builder/module/helpers/HoverOptions.php on line 71 Deprecated: strpos(): Passing null to parameter #1 ($haystack) of type string is deprecated in /hosting/www/clickea.net/public/wp-content/themes/Divi/includes/builder/module/helpers/HoverOptions.php on line 71 Deprecated: strpos(): Passing null to parameter #1 ($haystack) of type string is deprecated in /hosting/www/clickea.net/public/wp-content/themes/Divi/includes/builder/module/helpers/HoverOptions.php on line 71 Deprecated: strpos(): Passing null to parameter #1 ($haystack) of type string is deprecated in /hosting/www/clickea.net/public/wp-content/themes/Divi/includes/builder/module/helpers/HoverOptions.php on line 71 Deprecated: strpos(): Passing null to parameter #1 ($haystack) of type string is deprecated in /hosting/www/clickea.net/public/wp-content/themes/Divi/includes/builder/module/helpers/HoverOptions.php on line 71 Deprecated: strpos(): Passing null to parameter #1 ($haystack) of type string is deprecated in /hosting/www/clickea.net/public/wp-content/themes/Divi/includes/builder/module/helpers/HoverOptions.php on line 71 Deprecated: strpos(): Passing null to parameter #1 ($haystack) of type string is deprecated in /hosting/www/clickea.net/public/wp-content/themes/Divi/includes/builder/module/helpers/HoverOptions.php on line 71 Deprecated: strpos(): Passing null to parameter #1 ($haystack) of type string is deprecated in /hosting/www/clickea.net/public/wp-content/themes/Divi/includes/builder/module/helpers/HoverOptions.php on line 71 Deprecated: strpos(): Passing null to parameter #1 ($haystack) of type string is deprecated in /hosting/www/clickea.net/public/wp-content/themes/Divi/includes/builder/module/helpers/HoverOptions.php on line 71 Deprecated: strpos(): Passing null to parameter #1 ($haystack) of type string is deprecated in /hosting/www/clickea.net/public/wp-content/themes/Divi/includes/builder/module/helpers/HoverOptions.php on line 71 Deprecated: strpos(): Passing null to parameter #1 ($haystack) of type string is deprecated in /hosting/www/clickea.net/public/wp-content/themes/Divi/includes/builder/module/helpers/HoverOptions.php on line 71 Deprecated: strpos(): Passing null to parameter #1 ($haystack) of type string is deprecated in /hosting/www/clickea.net/public/wp-content/themes/Divi/includes/builder/module/helpers/HoverOptions.php on line 71 Deprecated: strpos(): Passing null to parameter #1 ($haystack) of type string is deprecated in /hosting/www/clickea.net/public/wp-content/themes/Divi/includes/builder/module/helpers/HoverOptions.php on line 71 Deprecated: strpos(): Passing null to parameter #1 ($haystack) of type string is deprecated in /hosting/www/clickea.net/public/wp-content/themes/Divi/includes/builder/module/helpers/HoverOptions.php on line 71 Deprecated: strpos(): Passing null to parameter #1 ($haystack) of type string is deprecated in /hosting/www/clickea.net/public/wp-content/themes/Divi/includes/builder/module/helpers/HoverOptions.php on line 71 Deprecated: strpos(): Passing null to parameter #1 ($haystack) of type string is deprecated in /hosting/www/clickea.net/public/wp-content/themes/Divi/includes/builder/module/helpers/HoverOptions.php on line 71 Deprecated: strpos(): Passing null to parameter #1 ($haystack) of type string is deprecated in /hosting/www/clickea.net/public/wp-content/themes/Divi/includes/builder/module/helpers/HoverOptions.php on line 71 Deprecated: strpos(): Passing null to parameter #1 ($haystack) of type string is deprecated in /hosting/www/clickea.net/public/wp-content/themes/Divi/includes/builder/module/helpers/HoverOptions.php on line 71 Deprecated: strpos(): Passing null to parameter #1 ($haystack) of type string is deprecated in /hosting/www/clickea.net/public/wp-content/themes/Divi/includes/builder/module/helpers/HoverOptions.php on line 71 Deprecated: strpos(): Passing null to parameter #1 ($haystack) of type string is deprecated in /hosting/www/clickea.net/public/wp-content/themes/Divi/includes/builder/module/helpers/HoverOptions.php on line 71 Deprecated: strpos(): Passing null to parameter #1 ($haystack) of type string is deprecated in /hosting/www/clickea.net/public/wp-content/themes/Divi/includes/builder/module/helpers/HoverOptions.php on line 71 Deprecated: strpos(): Passing null to parameter #1 ($haystack) of type string is deprecated in /hosting/www/clickea.net/public/wp-content/themes/Divi/includes/builder/module/helpers/HoverOptions.php on line 71 Deprecated: strpos(): Passing null to parameter #1 ($haystack) of type string is deprecated in /hosting/www/clickea.net/public/wp-content/themes/Divi/includes/builder/module/helpers/HoverOptions.php on line 71 Deprecated: strpos(): Passing null to parameter #1 ($haystack) of type string is deprecated in /hosting/www/clickea.net/public/wp-content/themes/Divi/includes/builder/module/helpers/HoverOptions.php on line 71 Deprecated: strpos(): Passing null to parameter #1 ($haystack) of type string is deprecated in /hosting/www/clickea.net/public/wp-content/themes/Divi/includes/builder/module/helpers/HoverOptions.php on line 71 Deprecated: strpos(): Passing null to parameter #1 ($haystack) of type string is deprecated in /hosting/www/clickea.net/public/wp-content/themes/Divi/includes/builder/module/helpers/HoverOptions.php on line 71 Deprecated: strpos(): Passing null to parameter #1 ($haystack) of type string is deprecated in /hosting/www/clickea.net/public/wp-content/themes/Divi/includes/builder/module/helpers/HoverOptions.php on line 71 Deprecated: strpos(): Passing null to parameter #1 ($haystack) of type string is deprecated in /hosting/www/clickea.net/public/wp-content/themes/Divi/includes/builder/module/helpers/HoverOptions.php on line 71 Deprecated: strpos(): Passing null to parameter #1 ($haystack) of type string is deprecated in /hosting/www/clickea.net/public/wp-content/themes/Divi/includes/builder/module/helpers/HoverOptions.php on line 71 Deprecated: strpos(): Passing null to parameter #1 ($haystack) of type string is deprecated in /hosting/www/clickea.net/public/wp-content/themes/Divi/includes/builder/module/helpers/HoverOptions.php on line 71 Deprecated: strpos(): Passing null to parameter #1 ($haystack) of type string is deprecated in /hosting/www/clickea.net/public/wp-content/themes/Divi/includes/builder/module/helpers/HoverOptions.php on line 71 Deprecated: strpos(): Passing null to parameter #1 ($haystack) of type string is deprecated in /hosting/www/clickea.net/public/wp-content/themes/Divi/includes/builder/module/helpers/HoverOptions.php on line 71 Deprecated: strpos(): Passing null to parameter #1 ($haystack) of type string is deprecated in /hosting/www/clickea.net/public/wp-content/themes/Divi/includes/builder/module/helpers/HoverOptions.php on line 71 Deprecated: strpos(): Passing null to parameter #1 ($haystack) of type string is deprecated in /hosting/www/clickea.net/public/wp-content/themes/Divi/includes/builder/module/helpers/HoverOptions.php on line 71 Deprecated: strpos(): Passing null to parameter #1 ($haystack) of type string is deprecated in /hosting/www/clickea.net/public/wp-content/themes/Divi/includes/builder/module/helpers/HoverOptions.php on line 71 Deprecated: strpos(): Passing null to parameter #1 ($haystack) of type string is deprecated in /hosting/www/clickea.net/public/wp-content/themes/Divi/includes/builder/module/helpers/HoverOptions.php on line 71 Deprecated: strpos(): Passing null to parameter #1 ($haystack) of type string is deprecated in /hosting/www/clickea.net/public/wp-content/themes/Divi/includes/builder/module/helpers/HoverOptions.php on line 71 Deprecated: strpos(): Passing null to parameter #1 ($haystack) of type string is deprecated in /hosting/www/clickea.net/public/wp-content/themes/Divi/includes/builder/module/helpers/HoverOptions.php on line 71 Deprecated: strpos(): Passing null to parameter #1 ($haystack) of type string is deprecated in /hosting/www/clickea.net/public/wp-content/themes/Divi/includes/builder/module/helpers/HoverOptions.php on line 71 Deprecated: strpos(): Passing null to parameter #1 ($haystack) of type string is deprecated in /hosting/www/clickea.net/public/wp-content/themes/Divi/includes/builder/module/helpers/HoverOptions.php on line 71 Deprecated: strpos(): Passing null to parameter #1 ($haystack) of type string is deprecated in /hosting/www/clickea.net/public/wp-content/themes/Divi/includes/builder/module/helpers/HoverOptions.php on line 71 Deprecated: strpos(): Passing null to parameter #1 ($haystack) of type string is deprecated in /hosting/www/clickea.net/public/wp-content/themes/Divi/includes/builder/module/helpers/HoverOptions.php on line 71 Deprecated: strpos(): Passing null to parameter #1 ($haystack) of type string is deprecated in /hosting/www/clickea.net/public/wp-content/themes/Divi/includes/builder/module/helpers/HoverOptions.php on line 71 Deprecated: strpos(): Passing null to parameter #1 ($haystack) of type string is deprecated in /hosting/www/clickea.net/public/wp-content/themes/Divi/includes/builder/module/helpers/HoverOptions.php on line 71 Deprecated: strpos(): Passing null to parameter #1 ($haystack) of type string is deprecated in /hosting/www/clickea.net/public/wp-content/themes/Divi/includes/builder/module/helpers/HoverOptions.php on line 71 Deprecated: strpos(): Passing null to parameter #1 ($haystack) of type string is deprecated in /hosting/www/clickea.net/public/wp-content/themes/Divi/includes/builder/module/helpers/HoverOptions.php on line 71 Deprecated: strpos(): Passing null to parameter #1 ($haystack) of type string is deprecated in /hosting/www/clickea.net/public/wp-content/themes/Divi/includes/builder/module/helpers/HoverOptions.php on line 71 Deprecated: strpos(): Passing null to parameter #1 ($haystack) of type string is deprecated in /hosting/www/clickea.net/public/wp-content/themes/Divi/includes/builder/module/helpers/HoverOptions.php on line 71 Deprecated: strpos(): Passing null to parameter #1 ($haystack) of type string is deprecated in /hosting/www/clickea.net/public/wp-content/themes/Divi/includes/builder/module/helpers/HoverOptions.php on line 71 Deprecated: strpos(): Passing null to parameter #1 ($haystack) of type string is deprecated in /hosting/www/clickea.net/public/wp-content/themes/Divi/includes/builder/module/helpers/HoverOptions.php on line 71 Deprecated: strpos(): Passing null to parameter #1 ($haystack) of type string is deprecated in /hosting/www/clickea.net/public/wp-content/themes/Divi/includes/builder/module/helpers/HoverOptions.php on line 71 Deprecated: strpos(): Passing null to parameter #1 ($haystack) of type string is deprecated in /hosting/www/clickea.net/public/wp-content/themes/Divi/includes/builder/module/helpers/HoverOptions.php on line 71 Deprecated: strpos(): Passing null to parameter #1 ($haystack) of type string is deprecated in /hosting/www/clickea.net/public/wp-content/themes/Divi/includes/builder/module/helpers/HoverOptions.php on line 71 Deprecated: strpos(): Passing null to parameter #1 ($haystack) of type string is deprecated in /hosting/www/clickea.net/public/wp-content/themes/Divi/includes/builder/module/helpers/HoverOptions.php on line 71 Deprecated: strpos(): Passing null to parameter #1 ($haystack) of type string is deprecated in /hosting/www/clickea.net/public/wp-content/themes/Divi/includes/builder/module/helpers/HoverOptions.php on line 71 Deprecated: strpos(): Passing null to parameter #1 ($haystack) of type string is deprecated in /hosting/www/clickea.net/public/wp-content/themes/Divi/includes/builder/module/helpers/HoverOptions.php on line 71 Deprecated: strpos(): Passing null to parameter #1 ($haystack) of type string is deprecated in /hosting/www/clickea.net/public/wp-content/themes/Divi/includes/builder/module/helpers/HoverOptions.php on line 71 Deprecated: strpos(): Passing null to parameter #1 ($haystack) of type string is deprecated in /hosting/www/clickea.net/public/wp-content/themes/Divi/includes/builder/module/helpers/HoverOptions.php on line 71 Deprecated: strpos(): Passing null to parameter #1 ($haystack) of type string is deprecated in /hosting/www/clickea.net/public/wp-content/themes/Divi/includes/builder/module/helpers/HoverOptions.php on line 71 Deprecated: strpos(): Passing null to parameter #1 ($haystack) of type string is deprecated in /hosting/www/clickea.net/public/wp-content/themes/Divi/includes/builder/module/helpers/HoverOptions.php on line 71 Deprecated: strpos(): Passing null to parameter #1 ($haystack) of type string is deprecated in /hosting/www/clickea.net/public/wp-content/themes/Divi/includes/builder/module/helpers/HoverOptions.php on line 71 Deprecated: strpos(): Passing null to parameter #1 ($haystack) of type string is deprecated in /hosting/www/clickea.net/public/wp-content/themes/Divi/includes/builder/module/helpers/HoverOptions.php on line 71 Deprecated: strpos(): Passing null to parameter #1 ($haystack) of type string is deprecated in /hosting/www/clickea.net/public/wp-content/themes/Divi/includes/builder/module/helpers/HoverOptions.php on line 71 Deprecated: strpos(): Passing null to parameter #1 ($haystack) of type string is deprecated in /hosting/www/clickea.net/public/wp-content/themes/Divi/includes/builder/module/helpers/HoverOptions.php on line 71 Deprecated: strpos(): Passing null to parameter #1 ($haystack) of type string is deprecated in /hosting/www/clickea.net/public/wp-content/themes/Divi/includes/builder/module/helpers/HoverOptions.php on line 71 Deprecated: strpos(): Passing null to parameter #1 ($haystack) of type string is deprecated in /hosting/www/clickea.net/public/wp-content/themes/Divi/includes/builder/module/helpers/HoverOptions.php on line 71 Deprecated: strpos(): Passing null to parameter #1 ($haystack) of type string is deprecated in /hosting/www/clickea.net/public/wp-content/themes/Divi/includes/builder/module/helpers/HoverOptions.php on line 71 Deprecated: strpos(): Passing null to parameter #1 ($haystack) of type string is deprecated in /hosting/www/clickea.net/public/wp-content/themes/Divi/includes/builder/module/helpers/HoverOptions.php on line 71 Deprecated: strpos(): Passing null to parameter #1 ($haystack) of type string is deprecated in /hosting/www/clickea.net/public/wp-content/themes/Divi/includes/builder/module/helpers/HoverOptions.php on line 71 Deprecated: strpos(): Passing null to parameter #1 ($haystack) of type string is deprecated in /hosting/www/clickea.net/public/wp-content/themes/Divi/includes/builder/module/helpers/HoverOptions.php on line 71 Deprecated: strpos(): Passing null to parameter #1 ($haystack) of type string is deprecated in /hosting/www/clickea.net/public/wp-content/themes/Divi/includes/builder/module/helpers/HoverOptions.php on line 71 Deprecated: strpos(): Passing null to parameter #1 ($haystack) of type string is deprecated in /hosting/www/clickea.net/public/wp-content/themes/Divi/includes/builder/module/helpers/HoverOptions.php on line 71 Deprecated: strpos(): Passing null to parameter #1 ($haystack) of type string is deprecated in /hosting/www/clickea.net/public/wp-content/themes/Divi/includes/builder/module/helpers/HoverOptions.php on line 71 Deprecated: strpos(): Passing null to parameter #1 ($haystack) of type string is deprecated in /hosting/www/clickea.net/public/wp-content/themes/Divi/includes/builder/module/helpers/HoverOptions.php on line 71 Deprecated: strpos(): Passing null to parameter #1 ($haystack) of type string is deprecated in /hosting/www/clickea.net/public/wp-content/themes/Divi/includes/builder/module/helpers/HoverOptions.php on line 71 Deprecated: strpos(): Passing null to parameter #1 ($haystack) of type string is deprecated in /hosting/www/clickea.net/public/wp-content/themes/Divi/includes/builder/module/helpers/HoverOptions.php on line 71 Deprecated: strpos(): Passing null to parameter #1 ($haystack) of type string is deprecated in /hosting/www/clickea.net/public/wp-content/themes/Divi/includes/builder/module/helpers/HoverOptions.php on line 71 Deprecated: strpos(): Passing null to parameter #1 ($haystack) of type string is deprecated in /hosting/www/clickea.net/public/wp-content/themes/Divi/includes/builder/module/helpers/HoverOptions.php on line 71 Deprecated: strpos(): Passing null to parameter #1 ($haystack) of type string is deprecated in /hosting/www/clickea.net/public/wp-content/themes/Divi/includes/builder/module/helpers/HoverOptions.php on line 71 Deprecated: strpos(): Passing null to parameter #1 ($haystack) of type string is deprecated in /hosting/www/clickea.net/public/wp-content/themes/Divi/includes/builder/module/helpers/HoverOptions.php on line 71 Deprecated: strpos(): Passing null to parameter #1 ($haystack) of type string is deprecated in /hosting/www/clickea.net/public/wp-content/themes/Divi/includes/builder/module/helpers/HoverOptions.php on line 71 Deprecated: strpos(): Passing null to parameter #1 ($haystack) of type string is deprecated in /hosting/www/clickea.net/public/wp-content/themes/Divi/includes/builder/module/helpers/HoverOptions.php on line 71 Deprecated: strpos(): Passing null to parameter #1 ($haystack) of type string is deprecated in /hosting/www/clickea.net/public/wp-content/themes/Divi/includes/builder/module/helpers/HoverOptions.php on line 71 Deprecated: strpos(): Passing null to parameter #1 ($haystack) of type string is deprecated in /hosting/www/clickea.net/public/wp-content/themes/Divi/includes/builder/module/helpers/HoverOptions.php on line 71 Deprecated: strpos(): Passing null to parameter #1 ($haystack) of type string is deprecated in /hosting/www/clickea.net/public/wp-content/themes/Divi/includes/builder/module/helpers/HoverOptions.php on line 71 Deprecated: strpos(): Passing null to parameter #1 ($haystack) of type string is deprecated in /hosting/www/clickea.net/public/wp-content/themes/Divi/includes/builder/module/helpers/HoverOptions.php on line 71 Deprecated: strpos(): Passing null to parameter #1 ($haystack) of type string is deprecated in /hosting/www/clickea.net/public/wp-content/themes/Divi/includes/builder/module/helpers/HoverOptions.php on line 71 Deprecated: strpos(): Passing null to parameter #1 ($haystack) of type string is deprecated in /hosting/www/clickea.net/public/wp-content/themes/Divi/includes/builder/module/helpers/HoverOptions.php on line 71 Deprecated: strpos(): Passing null to parameter #1 ($haystack) of type string is deprecated in /hosting/www/clickea.net/public/wp-content/themes/Divi/includes/builder/module/helpers/HoverOptions.php on line 71 Deprecated: strpos(): Passing null to parameter #1 ($haystack) of type string is deprecated in /hosting/www/clickea.net/public/wp-content/themes/Divi/includes/builder/module/helpers/HoverOptions.php on line 71 Deprecated: strpos(): Passing null to parameter #1 ($haystack) of type string is deprecated in /hosting/www/clickea.net/public/wp-content/themes/Divi/includes/builder/module/helpers/HoverOptions.php on line 71 Deprecated: strpos(): Passing null to parameter #1 ($haystack) of type string is deprecated in /hosting/www/clickea.net/public/wp-content/themes/Divi/includes/builder/module/helpers/HoverOptions.php on line 71 Deprecated: strpos(): Passing null to parameter #1 ($haystack) of type string is deprecated in /hosting/www/clickea.net/public/wp-content/themes/Divi/includes/builder/module/helpers/HoverOptions.php on line 71 Deprecated: strpos(): Passing null to parameter #1 ($haystack) of type string is deprecated in /hosting/www/clickea.net/public/wp-content/themes/Divi/includes/builder/module/helpers/HoverOptions.php on line 71 Deprecated: strpos(): Passing null to parameter #1 ($haystack) of type string is deprecated in /hosting/www/clickea.net/public/wp-content/themes/Divi/includes/builder/module/helpers/HoverOptions.php on line 71 Deprecated: strpos(): Passing null to parameter #1 ($haystack) of type string is deprecated in /hosting/www/clickea.net/public/wp-content/themes/Divi/includes/builder/module/helpers/HoverOptions.php on line 71 Deprecated: strpos(): Passing null to parameter #1 ($haystack) of type string is deprecated in /hosting/www/clickea.net/public/wp-content/themes/Divi/includes/builder/module/helpers/HoverOptions.php on line 71 Deprecated: strpos(): Passing null to parameter #1 ($haystack) of type string is deprecated in /hosting/www/clickea.net/public/wp-content/themes/Divi/includes/builder/module/helpers/HoverOptions.php on line 71 Deprecated: strpos(): Passing null to parameter #1 ($haystack) of type string is deprecated in /hosting/www/clickea.net/public/wp-content/themes/Divi/includes/builder/module/helpers/HoverOptions.php on line 71 Deprecated: strpos(): Passing null to parameter #1 ($haystack) of type string is deprecated in /hosting/www/clickea.net/public/wp-content/themes/Divi/includes/builder/module/helpers/HoverOptions.php on line 71 Deprecated: strpos(): Passing null to parameter #1 ($haystack) of type string is deprecated in /hosting/www/clickea.net/public/wp-content/themes/Divi/includes/builder/module/helpers/HoverOptions.php on line 71 Deprecated: strpos(): Passing null to parameter #1 ($haystack) of type string is deprecated in /hosting/www/clickea.net/public/wp-content/themes/Divi/includes/builder/module/helpers/HoverOptions.php on line 71 Deprecated: strpos(): Passing null to parameter #1 ($haystack) of type string is deprecated in /hosting/www/clickea.net/public/wp-content/themes/Divi/includes/builder/module/helpers/HoverOptions.php on line 71 Deprecated: strpos(): Passing null to parameter #1 ($haystack) of type string is deprecated in /hosting/www/clickea.net/public/wp-content/themes/Divi/includes/builder/module/helpers/HoverOptions.php on line 71 Deprecated: strpos(): Passing null to parameter #1 ($haystack) of type string is deprecated in /hosting/www/clickea.net/public/wp-content/themes/Divi/includes/builder/module/helpers/HoverOptions.php on line 71 Deprecated: strpos(): Passing null to parameter #1 ($haystack) of type string is deprecated in /hosting/www/clickea.net/public/wp-content/themes/Divi/includes/builder/module/helpers/HoverOptions.php on line 71 Deprecated: strpos(): Passing null to parameter #1 ($haystack) of type string is deprecated in /hosting/www/clickea.net/public/wp-content/themes/Divi/includes/builder/module/helpers/HoverOptions.php on line 71 Deprecated: strpos(): Passing null to parameter #1 ($haystack) of type string is deprecated in /hosting/www/clickea.net/public/wp-content/themes/Divi/includes/builder/module/helpers/HoverOptions.php on line 71 Deprecated: strpos(): Passing null to parameter #1 ($haystack) of type string is deprecated in /hosting/www/clickea.net/public/wp-content/themes/Divi/includes/builder/module/helpers/HoverOptions.php on line 71 Deprecated: strpos(): Passing null to parameter #1 ($haystack) of type string is deprecated in /hosting/www/clickea.net/public/wp-content/themes/Divi/includes/builder/module/helpers/HoverOptions.php on line 71 Deprecated: strpos(): Passing null to parameter #1 ($haystack) of type string is deprecated in /hosting/www/clickea.net/public/wp-content/themes/Divi/includes/builder/module/helpers/HoverOptions.php on line 71 Deprecated: strpos(): Passing null to parameter #1 ($haystack) of type string is deprecated in /hosting/www/clickea.net/public/wp-content/themes/Divi/includes/builder/module/helpers/HoverOptions.php on line 71 Deprecated: strpos(): Passing null to parameter #1 ($haystack) of type string is deprecated in /hosting/www/clickea.net/public/wp-content/themes/Divi/includes/builder/module/helpers/HoverOptions.php on line 71 Deprecated: strpos(): Passing null to parameter #1 ($haystack) of type string is deprecated in /hosting/www/clickea.net/public/wp-content/themes/Divi/includes/builder/module/helpers/HoverOptions.php on line 71 Deprecated: strpos(): Passing null to parameter #1 ($haystack) of type string is deprecated in /hosting/www/clickea.net/public/wp-content/themes/Divi/includes/builder/module/helpers/HoverOptions.php on line 71 Deprecated: strpos(): Passing null to parameter #1 ($haystack) of type string is deprecated in /hosting/www/clickea.net/public/wp-content/themes/Divi/includes/builder/module/helpers/HoverOptions.php on line 71 Deprecated: strpos(): Passing null to parameter #1 ($haystack) of type string is deprecated in /hosting/www/clickea.net/public/wp-content/themes/Divi/includes/builder/module/helpers/HoverOptions.php on line 71 Deprecated: strpos(): Passing null to parameter #1 ($haystack) of type string is deprecated in /hosting/www/clickea.net/public/wp-content/themes/Divi/includes/builder/module/helpers/HoverOptions.php on line 71 Deprecated: strpos(): Passing null to parameter #1 ($haystack) of type string is deprecated in /hosting/www/clickea.net/public/wp-content/themes/Divi/includes/builder/module/helpers/HoverOptions.php on line 71 Deprecated: strpos(): Passing null to parameter #1 ($haystack) of type string is deprecated in /hosting/www/clickea.net/public/wp-content/themes/Divi/includes/builder/module/helpers/HoverOptions.php on line 71 Deprecated: strpos(): Passing null to parameter #1 ($haystack) of type string is deprecated in /hosting/www/clickea.net/public/wp-content/themes/Divi/includes/builder/module/helpers/HoverOptions.php on line 71 Deprecated: strpos(): Passing null to parameter #1 ($haystack) of type string is deprecated in /hosting/www/clickea.net/public/wp-content/themes/Divi/includes/builder/module/helpers/HoverOptions.php on line 71 Deprecated: strpos(): Passing null to parameter #1 ($haystack) of type string is deprecated in /hosting/www/clickea.net/public/wp-content/themes/Divi/includes/builder/module/helpers/HoverOptions.php on line 71 Deprecated: strpos(): Passing null to parameter #1 ($haystack) of type string is deprecated in /hosting/www/clickea.net/public/wp-content/themes/Divi/includes/builder/module/helpers/HoverOptions.php on line 71 Deprecated: strpos(): Passing null to parameter #1 ($haystack) of type string is deprecated in /hosting/www/clickea.net/public/wp-content/themes/Divi/includes/builder/module/helpers/HoverOptions.php on line 71 Deprecated: strpos(): Passing null to parameter #1 ($haystack) of type string is deprecated in /hosting/www/clickea.net/public/wp-content/themes/Divi/includes/builder/module/helpers/HoverOptions.php on line 71 Deprecated: strpos(): Passing null to parameter #1 ($haystack) of type string is deprecated in /hosting/www/clickea.net/public/wp-content/themes/Divi/includes/builder/module/helpers/HoverOptions.php on line 71 Deprecated: strpos(): Passing null to parameter #1 ($haystack) of type string is deprecated in /hosting/www/clickea.net/public/wp-content/themes/Divi/includes/builder/module/helpers/HoverOptions.php on line 71 Deprecated: strpos(): Passing null to parameter #1 ($haystack) of type string is deprecated in /hosting/www/clickea.net/public/wp-content/themes/Divi/includes/builder/module/helpers/HoverOptions.php on line 71 Deprecated: strpos(): Passing null to parameter #1 ($haystack) of type string is deprecated in /hosting/www/clickea.net/public/wp-content/themes/Divi/includes/builder/module/helpers/HoverOptions.php on line 71 Deprecated: strpos(): Passing null to parameter #1 ($haystack) of type string is deprecated in /hosting/www/clickea.net/public/wp-content/themes/Divi/includes/builder/module/helpers/HoverOptions.php on line 71 Deprecated: strpos(): Passing null to parameter #1 ($haystack) of type string is deprecated in /hosting/www/clickea.net/public/wp-content/themes/Divi/includes/builder/module/helpers/HoverOptions.php on line 71 Deprecated: strpos(): Passing null to parameter #1 ($haystack) of type string is deprecated in /hosting/www/clickea.net/public/wp-content/themes/Divi/includes/builder/module/helpers/HoverOptions.php on line 71 Deprecated: strpos(): Passing null to parameter #1 ($haystack) of type string is deprecated in /hosting/www/clickea.net/public/wp-content/themes/Divi/includes/builder/module/helpers/HoverOptions.php on line 71 Deprecated: strpos(): Passing null to parameter #1 ($haystack) of type string is deprecated in /hosting/www/clickea.net/public/wp-content/themes/Divi/includes/builder/module/helpers/HoverOptions.php on line 71 Deprecated: strpos(): Passing null to parameter #1 ($haystack) of type string is deprecated in /hosting/www/clickea.net/public/wp-content/themes/Divi/includes/builder/module/helpers/HoverOptions.php on line 71 Deprecated: strpos(): Passing null to parameter #1 ($haystack) of type string is deprecated in /hosting/www/clickea.net/public/wp-content/themes/Divi/includes/builder/module/helpers/HoverOptions.php on line 71 Deprecated: strpos(): Passing null to parameter #1 ($haystack) of type string is deprecated in /hosting/www/clickea.net/public/wp-content/themes/Divi/includes/builder/module/helpers/HoverOptions.php on line 71 Deprecated: strpos(): Passing null to parameter #1 ($haystack) of type string is deprecated in /hosting/www/clickea.net/public/wp-content/themes/Divi/includes/builder/module/helpers/HoverOptions.php on line 71 Deprecated: strpos(): Passing null to parameter #1 ($haystack) of type string is deprecated in /hosting/www/clickea.net/public/wp-content/themes/Divi/includes/builder/module/helpers/HoverOptions.php on line 71 Deprecated: strpos(): Passing null to parameter #1 ($haystack) of type string is deprecated in /hosting/www/clickea.net/public/wp-content/themes/Divi/includes/builder/module/helpers/HoverOptions.php on line 71 Deprecated: strpos(): Passing null to parameter #1 ($haystack) of type string is deprecated in /hosting/www/clickea.net/public/wp-content/themes/Divi/includes/builder/module/helpers/HoverOptions.php on line 71 Deprecated: strpos(): Passing null to parameter #1 ($haystack) of type string is deprecated in /hosting/www/clickea.net/public/wp-content/themes/Divi/includes/builder/module/helpers/HoverOptions.php on line 71 Deprecated: strpos(): Passing null to parameter #1 ($haystack) of type string is deprecated in /hosting/www/clickea.net/public/wp-content/themes/Divi/includes/builder/module/helpers/HoverOptions.php on line 71 Deprecated: rtrim(): Passing null to parameter #1 ($string) of type string is deprecated in /hosting/www/clickea.net/public/wp-content/themes/Divi/includes/builder/class-et-builder-element.php on line 16522 Deprecated: rtrim(): Passing null to parameter #1 ($string) of type string is deprecated in /hosting/www/clickea.net/public/wp-content/themes/Divi/includes/builder/class-et-builder-element.php on line 16522 Deprecated: strpos(): Passing null to parameter #1 ($haystack) of type string is deprecated in /hosting/www/clickea.net/public/wp-content/themes/Divi/includes/builder/module/helpers/HoverOptions.php on line 71 Deprecated: strpos(): Passing null to parameter #1 ($haystack) of type string is deprecated in /hosting/www/clickea.net/public/wp-content/themes/Divi/includes/builder/module/helpers/HoverOptions.php on line 71 Deprecated: strpos(): Passing null to parameter #1 ($haystack) of type string is deprecated in /hosting/www/clickea.net/public/wp-content/themes/Divi/includes/builder/module/helpers/HoverOptions.php on line 71 Deprecated: strpos(): Passing null to parameter #1 ($haystack) of type string is deprecated in /hosting/www/clickea.net/public/wp-content/themes/Divi/includes/builder/module/helpers/HoverOptions.php on line 71 Deprecated: strpos(): Passing null to parameter #1 ($haystack) of type string is deprecated in /hosting/www/clickea.net/public/wp-content/themes/Divi/includes/builder/module/helpers/HoverOptions.php on line 71 Deprecated: strpos(): Passing null to parameter #1 ($haystack) of type string is deprecated in /hosting/www/clickea.net/public/wp-content/themes/Divi/includes/builder/module/helpers/HoverOptions.php on line 71 Deprecated: strpos(): Passing null to parameter #1 ($haystack) of type string is deprecated in /hosting/www/clickea.net/public/wp-content/themes/Divi/includes/builder/module/helpers/HoverOptions.php on line 71 Deprecated: strpos(): Passing null to parameter #1 ($haystack) of type string is deprecated in /hosting/www/clickea.net/public/wp-content/themes/Divi/includes/builder/module/helpers/HoverOptions.php on line 71 Deprecated: strpos(): Passing null to parameter #1 ($haystack) of type string is deprecated in /hosting/www/clickea.net/public/wp-content/themes/Divi/includes/builder/module/helpers/HoverOptions.php on line 71 Deprecated: strpos(): Passing null to parameter #1 ($haystack) of type string is deprecated in /hosting/www/clickea.net/public/wp-content/themes/Divi/includes/builder/module/helpers/HoverOptions.php on line 71 Deprecated: strpos(): Passing null to parameter #1 ($haystack) of type string is deprecated in /hosting/www/clickea.net/public/wp-content/themes/Divi/includes/builder/module/helpers/HoverOptions.php on line 71 Deprecated: strpos(): Passing null to parameter #1 ($haystack) of type string is deprecated in /hosting/www/clickea.net/public/wp-content/themes/Divi/includes/builder/module/helpers/HoverOptions.php on line 71 Deprecated: strpos(): Passing null to parameter #1 ($haystack) of type string is deprecated in /hosting/www/clickea.net/public/wp-content/themes/Divi/includes/builder/module/helpers/HoverOptions.php on line 71 Deprecated: strpos(): Passing null to parameter #1 ($haystack) of type string is deprecated in /hosting/www/clickea.net/public/wp-content/themes/Divi/includes/builder/module/helpers/HoverOptions.php on line 71 Deprecated: strpos(): Passing null to parameter #1 ($haystack) of type string is deprecated in /hosting/www/clickea.net/public/wp-content/themes/Divi/includes/builder/module/helpers/HoverOptions.php on line 71 Deprecated: strpos(): Passing null to parameter #1 ($haystack) of type string is deprecated in /hosting/www/clickea.net/public/wp-content/themes/Divi/includes/builder/module/helpers/HoverOptions.php on line 71 Deprecated: strpos(): Passing null to parameter #1 ($haystack) of type string is deprecated in /hosting/www/clickea.net/public/wp-content/themes/Divi/includes/builder/module/helpers/HoverOptions.php on line 71 Deprecated: strpos(): Passing null to parameter #1 ($haystack) of type string is deprecated in /hosting/www/clickea.net/public/wp-content/themes/Divi/includes/builder/module/helpers/HoverOptions.php on line 71 Deprecated: strpos(): Passing null to parameter #1 ($haystack) of type string is deprecated in /hosting/www/clickea.net/public/wp-content/themes/Divi/includes/builder/module/helpers/HoverOptions.php on line 71 Deprecated: strpos(): Passing null to parameter #1 ($haystack) of type string is deprecated in /hosting/www/clickea.net/public/wp-content/themes/Divi/includes/builder/module/helpers/HoverOptions.php on line 71 Deprecated: strpos(): Passing null to parameter #1 ($haystack) of type string is deprecated in /hosting/www/clickea.net/public/wp-content/themes/Divi/includes/builder/module/helpers/HoverOptions.php on line 71 Deprecated: strpos(): Passing null to parameter #1 ($haystack) of type string is deprecated in /hosting/www/clickea.net/public/wp-content/themes/Divi/includes/builder/module/helpers/HoverOptions.php on line 71 Deprecated: strpos(): Passing null to parameter #1 ($haystack) of type string is deprecated in /hosting/www/clickea.net/public/wp-content/themes/Divi/includes/builder/module/helpers/HoverOptions.php on line 71 Deprecated: strpos(): Passing null to parameter #1 ($haystack) of type string is deprecated in /hosting/www/clickea.net/public/wp-content/themes/Divi/includes/builder/module/helpers/HoverOptions.php on line 71 Deprecated: strpos(): Passing null to parameter #1 ($haystack) of type string is deprecated in /hosting/www/clickea.net/public/wp-content/themes/Divi/includes/builder/module/helpers/HoverOptions.php on line 71 Deprecated: strpos(): Passing null to parameter #1 ($haystack) of type string is deprecated in /hosting/www/clickea.net/public/wp-content/themes/Divi/includes/builder/module/helpers/HoverOptions.php on line 71 Deprecated: strpos(): Passing null to parameter #1 ($haystack) of type string is deprecated in /hosting/www/clickea.net/public/wp-content/themes/Divi/includes/builder/module/helpers/HoverOptions.php on line 71 Deprecated: strpos(): Passing null to parameter #1 ($haystack) of type string is deprecated in /hosting/www/clickea.net/public/wp-content/themes/Divi/includes/builder/module/helpers/HoverOptions.php on line 71 Deprecated: strpos(): Passing null to parameter #1 ($haystack) of type string is deprecated in /hosting/www/clickea.net/public/wp-content/themes/Divi/includes/builder/module/helpers/HoverOptions.php on line 71 Deprecated: strpos(): Passing null to parameter #1 ($haystack) of type string is deprecated in /hosting/www/clickea.net/public/wp-content/themes/Divi/includes/builder/module/helpers/HoverOptions.php on line 71 Deprecated: strpos(): Passing null to parameter #1 ($haystack) of type string is deprecated in /hosting/www/clickea.net/public/wp-content/themes/Divi/includes/builder/module/helpers/HoverOptions.php on line 71 Deprecated: strpos(): Passing null to parameter #1 ($haystack) of type string is deprecated in /hosting/www/clickea.net/public/wp-content/themes/Divi/includes/builder/module/helpers/HoverOptions.php on line 71 Deprecated: strpos(): Passing null to parameter #1 ($haystack) of type string is deprecated in /hosting/www/clickea.net/public/wp-content/themes/Divi/includes/builder/module/helpers/HoverOptions.php on line 71 Deprecated: strpos(): Passing null to parameter #1 ($haystack) of type string is deprecated in /hosting/www/clickea.net/public/wp-content/themes/Divi/includes/builder/module/helpers/HoverOptions.php on line 71 Deprecated: strpos(): Passing null to parameter #1 ($haystack) of type string is deprecated in /hosting/www/clickea.net/public/wp-content/themes/Divi/includes/builder/module/helpers/HoverOptions.php on line 71 Deprecated: strpos(): Passing null to parameter #1 ($haystack) of type string is deprecated in /hosting/www/clickea.net/public/wp-content/themes/Divi/includes/builder/module/helpers/HoverOptions.php on line 71 Deprecated: strpos(): Passing null to parameter #1 ($haystack) of type string is deprecated in /hosting/www/clickea.net/public/wp-content/themes/Divi/includes/builder/module/helpers/HoverOptions.php on line 71 Deprecated: strpos(): Passing null to parameter #1 ($haystack) of type string is deprecated in /hosting/www/clickea.net/public/wp-content/themes/Divi/includes/builder/module/helpers/HoverOptions.php on line 71 Deprecated: strpos(): Passing null to parameter #1 ($haystack) of type string is deprecated in /hosting/www/clickea.net/public/wp-content/themes/Divi/includes/builder/module/helpers/HoverOptions.php on line 71 Deprecated: strpos(): Passing null to parameter #1 ($haystack) of type string is deprecated in /hosting/www/clickea.net/public/wp-content/themes/Divi/includes/builder/module/helpers/HoverOptions.php on line 71 Deprecated: strpos(): Passing null to parameter #1 ($haystack) of type string is deprecated in /hosting/www/clickea.net/public/wp-content/themes/Divi/includes/builder/module/helpers/HoverOptions.php on line 71 Deprecated: strpos(): Passing null to parameter #1 ($haystack) of type string is deprecated in /hosting/www/clickea.net/public/wp-content/themes/Divi/includes/builder/module/helpers/HoverOptions.php on line 71 Deprecated: strpos(): Passing null to parameter #1 ($haystack) of type string is deprecated in /hosting/www/clickea.net/public/wp-content/themes/Divi/includes/builder/module/helpers/HoverOptions.php on line 71 Deprecated: strpos(): Passing null to parameter #1 ($haystack) of type string is deprecated in /hosting/www/clickea.net/public/wp-content/themes/Divi/includes/builder/module/helpers/HoverOptions.php on line 71 Deprecated: strpos(): Passing null to parameter #1 ($haystack) of type string is deprecated in /hosting/www/clickea.net/public/wp-content/themes/Divi/includes/builder/module/helpers/HoverOptions.php on line 71 Deprecated: strpos(): Passing null to parameter #1 ($haystack) of type string is deprecated in /hosting/www/clickea.net/public/wp-content/themes/Divi/includes/builder/module/helpers/HoverOptions.php on line 71 Deprecated: strpos(): Passing null to parameter #1 ($haystack) of type string is deprecated in /hosting/www/clickea.net/public/wp-content/themes/Divi/includes/builder/module/helpers/HoverOptions.php on line 71 Deprecated: strpos(): Passing null to parameter #1 ($haystack) of type string is deprecated in /hosting/www/clickea.net/public/wp-content/themes/Divi/includes/builder/module/helpers/HoverOptions.php on line 71 Deprecated: strpos(): Passing null to parameter #1 ($haystack) of type string is deprecated in /hosting/www/clickea.net/public/wp-content/themes/Divi/includes/builder/module/helpers/HoverOptions.php on line 71 Deprecated: strpos(): Passing null to parameter #1 ($haystack) of type string is deprecated in /hosting/www/clickea.net/public/wp-content/themes/Divi/includes/builder/module/helpers/HoverOptions.php on line 71 Deprecated: strpos(): Passing null to parameter #1 ($haystack) of type string is deprecated in /hosting/www/clickea.net/public/wp-content/themes/Divi/includes/builder/module/helpers/HoverOptions.php on line 71 Deprecated: strpos(): Passing null to parameter #1 ($haystack) of type string is deprecated in /hosting/www/clickea.net/public/wp-content/themes/Divi/includes/builder/module/helpers/HoverOptions.php on line 71 Deprecated: strpos(): Passing null to parameter #1 ($haystack) of type string is deprecated in /hosting/www/clickea.net/public/wp-content/themes/Divi/includes/builder/module/helpers/HoverOptions.php on line 71 Deprecated: strpos(): Passing null to parameter #1 ($haystack) of type string is deprecated in /hosting/www/clickea.net/public/wp-content/themes/Divi/includes/builder/module/helpers/HoverOptions.php on line 71 Deprecated: strpos(): Passing null to parameter #1 ($haystack) of type string is deprecated in /hosting/www/clickea.net/public/wp-content/themes/Divi/includes/builder/module/helpers/HoverOptions.php on line 71 Deprecated: strpos(): Passing null to parameter #1 ($haystack) of type string is deprecated in /hosting/www/clickea.net/public/wp-content/themes/Divi/includes/builder/module/helpers/HoverOptions.php on line 71 Deprecated: strpos(): Passing null to parameter #1 ($haystack) of type string is deprecated in /hosting/www/clickea.net/public/wp-content/themes/Divi/includes/builder/module/helpers/HoverOptions.php on line 71 Deprecated: strpos(): Passing null to parameter #1 ($haystack) of type string is deprecated in /hosting/www/clickea.net/public/wp-content/themes/Divi/includes/builder/module/helpers/HoverOptions.php on line 71 Deprecated: strpos(): Passing null to parameter #1 ($haystack) of type string is deprecated in /hosting/www/clickea.net/public/wp-content/themes/Divi/includes/builder/module/helpers/HoverOptions.php on line 71 Deprecated: strpos(): Passing null to parameter #1 ($haystack) of type string is deprecated in /hosting/www/clickea.net/public/wp-content/themes/Divi/includes/builder/module/helpers/HoverOptions.php on line 71 Deprecated: strpos(): Passing null to parameter #1 ($haystack) of type string is deprecated in /hosting/www/clickea.net/public/wp-content/themes/Divi/includes/builder/module/helpers/HoverOptions.php on line 71 Deprecated: strpos(): Passing null to parameter #1 ($haystack) of type string is deprecated in /hosting/www/clickea.net/public/wp-content/themes/Divi/includes/builder/module/helpers/HoverOptions.php on line 71 Deprecated: strpos(): Passing null to parameter #1 ($haystack) of type string is deprecated in /hosting/www/clickea.net/public/wp-content/themes/Divi/includes/builder/module/helpers/HoverOptions.php on line 71 Deprecated: strpos(): Passing null to parameter #1 ($haystack) of type string is deprecated in /hosting/www/clickea.net/public/wp-content/themes/Divi/includes/builder/module/helpers/HoverOptions.php on line 71 Deprecated: strpos(): Passing null to parameter #1 ($haystack) of type string is deprecated in /hosting/www/clickea.net/public/wp-content/themes/Divi/includes/builder/module/helpers/HoverOptions.php on line 71 Deprecated: strpos(): Passing null to parameter #1 ($haystack) of type string is deprecated in /hosting/www/clickea.net/public/wp-content/themes/Divi/includes/builder/module/helpers/HoverOptions.php on line 71 Deprecated: strpos(): Passing null to parameter #1 ($haystack) of type string is deprecated in /hosting/www/clickea.net/public/wp-content/themes/Divi/includes/builder/module/helpers/HoverOptions.php on line 71 Deprecated: strpos(): Passing null to parameter #1 ($haystack) of type string is deprecated in /hosting/www/clickea.net/public/wp-content/themes/Divi/includes/builder/module/helpers/HoverOptions.php on line 71 Deprecated: strpos(): Passing null to parameter #1 ($haystack) of type string is deprecated in /hosting/www/clickea.net/public/wp-content/themes/Divi/includes/builder/module/helpers/HoverOptions.php on line 71 Deprecated: strpos(): Passing null to parameter #1 ($haystack) of type string is deprecated in /hosting/www/clickea.net/public/wp-content/themes/Divi/includes/builder/module/helpers/HoverOptions.php on line 71 Deprecated: strpos(): Passing null to parameter #1 ($haystack) of type string is deprecated in /hosting/www/clickea.net/public/wp-content/themes/Divi/includes/builder/module/helpers/HoverOptions.php on line 71 Deprecated: strpos(): Passing null to parameter #1 ($haystack) of type string is deprecated in /hosting/www/clickea.net/public/wp-content/themes/Divi/includes/builder/module/helpers/HoverOptions.php on line 71 Deprecated: strpos(): Passing null to parameter #1 ($haystack) of type string is deprecated in /hosting/www/clickea.net/public/wp-content/themes/Divi/includes/builder/module/helpers/HoverOptions.php on line 71 Deprecated: strpos(): Passing null to parameter #1 ($haystack) of type string is deprecated in /hosting/www/clickea.net/public/wp-content/themes/Divi/includes/builder/module/helpers/HoverOptions.php on line 71 Deprecated: strpos(): Passing null to parameter #1 ($haystack) of type string is deprecated in /hosting/www/clickea.net/public/wp-content/themes/Divi/includes/builder/module/helpers/HoverOptions.php on line 71 Deprecated: strpos(): Passing null to parameter #1 ($haystack) of type string is deprecated in /hosting/www/clickea.net/public/wp-content/themes/Divi/includes/builder/module/helpers/HoverOptions.php on line 71 Deprecated: strpos(): Passing null to parameter #1 ($haystack) of type string is deprecated in /hosting/www/clickea.net/public/wp-content/themes/Divi/includes/builder/module/helpers/HoverOptions.php on line 71 Deprecated: strpos(): Passing null to parameter #1 ($haystack) of type string is deprecated in /hosting/www/clickea.net/public/wp-content/themes/Divi/includes/builder/module/helpers/HoverOptions.php on line 71 Deprecated: strpos(): Passing null to parameter #1 ($haystack) of type string is deprecated in /hosting/www/clickea.net/public/wp-content/themes/Divi/includes/builder/module/helpers/HoverOptions.php on line 71 Deprecated: strpos(): Passing null to parameter #1 ($haystack) of type string is deprecated in /hosting/www/clickea.net/public/wp-content/themes/Divi/includes/builder/module/helpers/HoverOptions.php on line 71 Deprecated: strpos(): Passing null to parameter #1 ($haystack) of type string is deprecated in /hosting/www/clickea.net/public/wp-content/themes/Divi/includes/builder/module/helpers/HoverOptions.php on line 71 Deprecated: strpos(): Passing null to parameter #1 ($haystack) of type string is deprecated in /hosting/www/clickea.net/public/wp-content/themes/Divi/includes/builder/module/helpers/HoverOptions.php on line 71 Deprecated: strpos(): Passing null to parameter #1 ($haystack) of type string is deprecated in /hosting/www/clickea.net/public/wp-content/themes/Divi/includes/builder/module/helpers/HoverOptions.php on line 71 Deprecated: strpos(): Passing null to parameter #1 ($haystack) of type string is deprecated in /hosting/www/clickea.net/public/wp-content/themes/Divi/includes/builder/module/helpers/HoverOptions.php on line 71 Deprecated: strpos(): Passing null to parameter #1 ($haystack) of type string is deprecated in /hosting/www/clickea.net/public/wp-content/themes/Divi/includes/builder/module/helpers/HoverOptions.php on line 71 Deprecated: strpos(): Passing null to parameter #1 ($haystack) of type string is deprecated in /hosting/www/clickea.net/public/wp-content/themes/Divi/includes/builder/module/helpers/HoverOptions.php on line 71 Deprecated: strpos(): Passing null to parameter #1 ($haystack) of type string is deprecated in /hosting/www/clickea.net/public/wp-content/themes/Divi/includes/builder/module/helpers/HoverOptions.php on line 71 Deprecated: strpos(): Passing null to parameter #1 ($haystack) of type string is deprecated in /hosting/www/clickea.net/public/wp-content/themes/Divi/includes/builder/module/helpers/HoverOptions.php on line 71 Deprecated: strpos(): Passing null to parameter #1 ($haystack) of type string is deprecated in /hosting/www/clickea.net/public/wp-content/themes/Divi/includes/builder/module/helpers/HoverOptions.php on line 71 Deprecated: strpos(): Passing null to parameter #1 ($haystack) of type string is deprecated in /hosting/www/clickea.net/public/wp-content/themes/Divi/includes/builder/module/helpers/HoverOptions.php on line 71 Deprecated: strpos(): Passing null to parameter #1 ($haystack) of type string is deprecated in /hosting/www/clickea.net/public/wp-content/themes/Divi/includes/builder/module/helpers/HoverOptions.php on line 71 Deprecated: strpos(): Passing null to parameter #1 ($haystack) of type string is deprecated in /hosting/www/clickea.net/public/wp-content/themes/Divi/includes/builder/module/helpers/HoverOptions.php on line 71 Deprecated: strpos(): Passing null to parameter #1 ($haystack) of type string is deprecated in /hosting/www/clickea.net/public/wp-content/themes/Divi/includes/builder/module/helpers/HoverOptions.php on line 71 Deprecated: strpos(): Passing null to parameter #1 ($haystack) of type string is deprecated in /hosting/www/clickea.net/public/wp-content/themes/Divi/includes/builder/module/helpers/HoverOptions.php on line 71 Deprecated: strpos(): Passing null to parameter #1 ($haystack) of type string is deprecated in /hosting/www/clickea.net/public/wp-content/themes/Divi/includes/builder/module/helpers/HoverOptions.php on line 71 Deprecated: strpos(): Passing null to parameter #1 ($haystack) of type string is deprecated in /hosting/www/clickea.net/public/wp-content/themes/Divi/includes/builder/module/helpers/HoverOptions.php on line 71 Deprecated: strpos(): Passing null to parameter #1 ($haystack) of type string is deprecated in /hosting/www/clickea.net/public/wp-content/themes/Divi/includes/builder/module/helpers/HoverOptions.php on line 71 Deprecated: strpos(): Passing null to parameter #1 ($haystack) of type string is deprecated in /hosting/www/clickea.net/public/wp-content/themes/Divi/includes/builder/module/helpers/HoverOptions.php on line 71 Deprecated: strpos(): Passing null to parameter #1 ($haystack) of type string is deprecated in /hosting/www/clickea.net/public/wp-content/themes/Divi/includes/builder/module/helpers/HoverOptions.php on line 71 Deprecated: strpos(): Passing null to parameter #1 ($haystack) of type string is deprecated in /hosting/www/clickea.net/public/wp-content/themes/Divi/includes/builder/module/helpers/HoverOptions.php on line 71 Deprecated: strpos(): Passing null to parameter #1 ($haystack) of type string is deprecated in /hosting/www/clickea.net/public/wp-content/themes/Divi/includes/builder/module/helpers/HoverOptions.php on line 71 Deprecated: strpos(): Passing null to parameter #1 ($haystack) of type string is deprecated in /hosting/www/clickea.net/public/wp-content/themes/Divi/includes/builder/module/helpers/HoverOptions.php on line 71 Deprecated: strpos(): Passing null to parameter #1 ($haystack) of type string is deprecated in /hosting/www/clickea.net/public/wp-content/themes/Divi/includes/builder/module/helpers/HoverOptions.php on line 71 Deprecated: strpos(): Passing null to parameter #1 ($haystack) of type string is deprecated in /hosting/www/clickea.net/public/wp-content/themes/Divi/includes/builder/module/helpers/HoverOptions.php on line 71 Deprecated: strpos(): Passing null to parameter #1 ($haystack) of type string is deprecated in /hosting/www/clickea.net/public/wp-content/themes/Divi/includes/builder/module/helpers/HoverOptions.php on line 71 Deprecated: strpos(): Passing null to parameter #1 ($haystack) of type string is deprecated in /hosting/www/clickea.net/public/wp-content/themes/Divi/includes/builder/module/helpers/HoverOptions.php on line 71 Deprecated: strpos(): Passing null to parameter #1 ($haystack) of type string is deprecated in /hosting/www/clickea.net/public/wp-content/themes/Divi/includes/builder/module/helpers/HoverOptions.php on line 71 Deprecated: strpos(): Passing null to parameter #1 ($haystack) of type string is deprecated in /hosting/www/clickea.net/public/wp-content/themes/Divi/includes/builder/module/helpers/HoverOptions.php on line 71 Deprecated: strpos(): Passing null to parameter #1 ($haystack) of type string is deprecated in /hosting/www/clickea.net/public/wp-content/themes/Divi/includes/builder/module/helpers/HoverOptions.php on line 71 Deprecated: strpos(): Passing null to parameter #1 ($haystack) of type string is deprecated in /hosting/www/clickea.net/public/wp-content/themes/Divi/includes/builder/module/helpers/HoverOptions.php on line 71 Deprecated: strpos(): Passing null to parameter #1 ($haystack) of type string is deprecated in /hosting/www/clickea.net/public/wp-content/themes/Divi/includes/builder/module/helpers/HoverOptions.php on line 71 Deprecated: strpos(): Passing null to parameter #1 ($haystack) of type string is deprecated in /hosting/www/clickea.net/public/wp-content/themes/Divi/includes/builder/module/helpers/HoverOptions.php on line 71 Deprecated: strpos(): Passing null to parameter #1 ($haystack) of type string is deprecated in /hosting/www/clickea.net/public/wp-content/themes/Divi/includes/builder/module/helpers/HoverOptions.php on line 71 Deprecated: rtrim(): Passing null to parameter #1 ($string) of type string is deprecated in /hosting/www/clickea.net/public/wp-content/themes/Divi/includes/builder/class-et-builder-element.php on line 16522 Deprecated: strpos(): Passing null to parameter #1 ($haystack) of type string is deprecated in /hosting/www/clickea.net/public/wp-content/themes/Divi/includes/builder/module/helpers/HoverOptions.php on line 71 Deprecated: strpos(): Passing null to parameter #1 ($haystack) of type string is deprecated in /hosting/www/clickea.net/public/wp-content/themes/Divi/includes/builder/module/helpers/HoverOptions.php on line 71 Deprecated: strpos(): Passing null to parameter #1 ($haystack) of type string is deprecated in /hosting/www/clickea.net/public/wp-content/themes/Divi/includes/builder/module/helpers/HoverOptions.php on line 71 Deprecated: strpos(): Passing null to parameter #1 ($haystack) of type string is deprecated in /hosting/www/clickea.net/public/wp-content/themes/Divi/includes/builder/module/helpers/HoverOptions.php on line 71 Deprecated: strpos(): Passing null to parameter #1 ($haystack) of type string is deprecated in /hosting/www/clickea.net/public/wp-content/themes/Divi/includes/builder/module/helpers/HoverOptions.php on line 71 Deprecated: strpos(): Passing null to parameter #1 ($haystack) of type string is deprecated in /hosting/www/clickea.net/public/wp-content/themes/Divi/includes/builder/module/helpers/HoverOptions.php on line 71 Deprecated: strpos(): Passing null to parameter #1 ($haystack) of type string is deprecated in /hosting/www/clickea.net/public/wp-content/themes/Divi/includes/builder/module/helpers/HoverOptions.php on line 71 Deprecated: strpos(): Passing null to parameter #1 ($haystack) of type string is deprecated in /hosting/www/clickea.net/public/wp-content/themes/Divi/includes/builder/module/helpers/HoverOptions.php on line 71 Deprecated: strpos(): Passing null to parameter #1 ($haystack) of type string is deprecated in /hosting/www/clickea.net/public/wp-content/themes/Divi/includes/builder/module/helpers/HoverOptions.php on line 71 Deprecated: strpos(): Passing null to parameter #1 ($haystack) of type string is deprecated in /hosting/www/clickea.net/public/wp-content/themes/Divi/includes/builder/module/helpers/HoverOptions.php on line 71 Deprecated: strpos(): Passing null to parameter #1 ($haystack) of type string is deprecated in /hosting/www/clickea.net/public/wp-content/themes/Divi/includes/builder/module/helpers/HoverOptions.php on line 71 Deprecated: strpos(): Passing null to parameter #1 ($haystack) of type string is deprecated in /hosting/www/clickea.net/public/wp-content/themes/Divi/includes/builder/module/helpers/HoverOptions.php on line 71 Deprecated: strpos(): Passing null to parameter #1 ($haystack) of type string is deprecated in /hosting/www/clickea.net/public/wp-content/themes/Divi/includes/builder/module/helpers/HoverOptions.php on line 71 Deprecated: strpos(): Passing null to parameter #1 ($haystack) of type string is deprecated in /hosting/www/clickea.net/public/wp-content/themes/Divi/includes/builder/module/helpers/HoverOptions.php on line 71 Deprecated: strpos(): Passing null to parameter #1 ($haystack) of type string is deprecated in /hosting/www/clickea.net/public/wp-content/themes/Divi/includes/builder/module/helpers/HoverOptions.php on line 71 Deprecated: strpos(): Passing null to parameter #1 ($haystack) of type string is deprecated in /hosting/www/clickea.net/public/wp-content/themes/Divi/includes/builder/module/helpers/HoverOptions.php on line 71 Deprecated: strpos(): Passing null to parameter #1 ($haystack) of type string is deprecated in /hosting/www/clickea.net/public/wp-content/themes/Divi/includes/builder/module/helpers/HoverOptions.php on line 71 Deprecated: strpos(): Passing null to parameter #1 ($haystack) of type string is deprecated in /hosting/www/clickea.net/public/wp-content/themes/Divi/includes/builder/module/helpers/HoverOptions.php on line 71 Deprecated: strpos(): Passing null to parameter #1 ($haystack) of type string is deprecated in /hosting/www/clickea.net/public/wp-content/themes/Divi/includes/builder/module/helpers/HoverOptions.php on line 71 Deprecated: strpos(): Passing null to parameter #1 ($haystack) of type string is deprecated in /hosting/www/clickea.net/public/wp-content/themes/Divi/includes/builder/module/helpers/HoverOptions.php on line 71 Deprecated: strpos(): Passing null to parameter #1 ($haystack) of type string is deprecated in /hosting/www/clickea.net/public/wp-content/themes/Divi/includes/builder/module/helpers/HoverOptions.php on line 71 Deprecated: strpos(): Passing null to parameter #1 ($haystack) of type string is deprecated in /hosting/www/clickea.net/public/wp-content/themes/Divi/includes/builder/module/helpers/HoverOptions.php on line 71 Deprecated: strpos(): Passing null to parameter #1 ($haystack) of type string is deprecated in /hosting/www/clickea.net/public/wp-content/themes/Divi/includes/builder/module/helpers/HoverOptions.php on line 71 Deprecated: strpos(): Passing null to parameter #1 ($haystack) of type string is deprecated in /hosting/www/clickea.net/public/wp-content/themes/Divi/includes/builder/module/helpers/HoverOptions.php on line 71 Deprecated: strpos(): Passing null to parameter #1 ($haystack) of type string is deprecated in /hosting/www/clickea.net/public/wp-content/themes/Divi/includes/builder/module/helpers/HoverOptions.php on line 71 Deprecated: strpos(): Passing null to parameter #1 ($haystack) of type string is deprecated in /hosting/www/clickea.net/public/wp-content/themes/Divi/includes/builder/module/helpers/HoverOptions.php on line 71 Deprecated: strpos(): Passing null to parameter #1 ($haystack) of type string is deprecated in /hosting/www/clickea.net/public/wp-content/themes/Divi/includes/builder/module/helpers/HoverOptions.php on line 71 Deprecated: strpos(): Passing null to parameter #1 ($haystack) of type string is deprecated in /hosting/www/clickea.net/public/wp-content/themes/Divi/includes/builder/module/helpers/HoverOptions.php on line 71 Deprecated: strpos(): Passing null to parameter #1 ($haystack) of type string is deprecated in /hosting/www/clickea.net/public/wp-content/themes/Divi/includes/builder/module/helpers/HoverOptions.php on line 71 Deprecated: strpos(): Passing null to parameter #1 ($haystack) of type string is deprecated in /hosting/www/clickea.net/public/wp-content/themes/Divi/includes/builder/module/helpers/HoverOptions.php on line 71 Deprecated: strpos(): Passing null to parameter #1 ($haystack) of type string is deprecated in /hosting/www/clickea.net/public/wp-content/themes/Divi/includes/builder/module/helpers/HoverOptions.php on line 71 Deprecated: strpos(): Passing null to parameter #1 ($haystack) of type string is deprecated in /hosting/www/clickea.net/public/wp-content/themes/Divi/includes/builder/module/helpers/HoverOptions.php on line 71 Deprecated: strpos(): Passing null to parameter #1 ($haystack) of type string is deprecated in /hosting/www/clickea.net/public/wp-content/themes/Divi/includes/builder/module/helpers/HoverOptions.php on line 71 Deprecated: strpos(): Passing null to parameter #1 ($haystack) of type string is deprecated in /hosting/www/clickea.net/public/wp-content/themes/Divi/includes/builder/module/helpers/HoverOptions.php on line 71 Deprecated: strpos(): Passing null to parameter #1 ($haystack) of type string is deprecated in /hosting/www/clickea.net/public/wp-content/themes/Divi/includes/builder/module/helpers/HoverOptions.php on line 71 Deprecated: strpos(): Passing null to parameter #1 ($haystack) of type string is deprecated in /hosting/www/clickea.net/public/wp-content/themes/Divi/includes/builder/module/helpers/HoverOptions.php on line 71 Deprecated: strpos(): Passing null to parameter #1 ($haystack) of type string is deprecated in /hosting/www/clickea.net/public/wp-content/themes/Divi/includes/builder/module/helpers/HoverOptions.php on line 71 Deprecated: strpos(): Passing null to parameter #1 ($haystack) of type string is deprecated in /hosting/www/clickea.net/public/wp-content/themes/Divi/includes/builder/module/helpers/HoverOptions.php on line 71 Deprecated: strpos(): Passing null to parameter #1 ($haystack) of type string is deprecated in /hosting/www/clickea.net/public/wp-content/themes/Divi/includes/builder/module/helpers/HoverOptions.php on line 71 Deprecated: strpos(): Passing null to parameter #1 ($haystack) of type string is deprecated in /hosting/www/clickea.net/public/wp-content/themes/Divi/includes/builder/module/helpers/HoverOptions.php on line 71 Deprecated: strpos(): Passing null to parameter #1 ($haystack) of type string is deprecated in /hosting/www/clickea.net/public/wp-content/themes/Divi/includes/builder/module/helpers/HoverOptions.php on line 71 Deprecated: strpos(): Passing null to parameter #1 ($haystack) of type string is deprecated in /hosting/www/clickea.net/public/wp-content/themes/Divi/includes/builder/module/helpers/HoverOptions.php on line 71 Deprecated: strpos(): Passing null to parameter #1 ($haystack) of type string is deprecated in /hosting/www/clickea.net/public/wp-content/themes/Divi/includes/builder/module/helpers/HoverOptions.php on line 71 Deprecated: strpos(): Passing null to parameter #1 ($haystack) of type string is deprecated in /hosting/www/clickea.net/public/wp-content/themes/Divi/includes/builder/module/helpers/HoverOptions.php on line 71 Deprecated: strpos(): Passing null to parameter #1 ($haystack) of type string is deprecated in /hosting/www/clickea.net/public/wp-content/themes/Divi/includes/builder/module/helpers/HoverOptions.php on line 71 Deprecated: strpos(): Passing null to parameter #1 ($haystack) of type string is deprecated in /hosting/www/clickea.net/public/wp-content/themes/Divi/includes/builder/module/helpers/HoverOptions.php on line 71 Deprecated: strpos(): Passing null to parameter #1 ($haystack) of type string is deprecated in /hosting/www/clickea.net/public/wp-content/themes/Divi/includes/builder/module/helpers/HoverOptions.php on line 71 Deprecated: strpos(): Passing null to parameter #1 ($haystack) of type string is deprecated in /hosting/www/clickea.net/public/wp-content/themes/Divi/includes/builder/module/helpers/HoverOptions.php on line 71 Deprecated: strpos(): Passing null to parameter #1 ($haystack) of type string is deprecated in /hosting/www/clickea.net/public/wp-content/themes/Divi/includes/builder/module/helpers/HoverOptions.php on line 71 Deprecated: strpos(): Passing null to parameter #1 ($haystack) of type string is deprecated in /hosting/www/clickea.net/public/wp-content/themes/Divi/includes/builder/module/helpers/HoverOptions.php on line 71 Deprecated: strpos(): Passing null to parameter #1 ($haystack) of type string is deprecated in /hosting/www/clickea.net/public/wp-content/themes/Divi/includes/builder/module/helpers/HoverOptions.php on line 71 Deprecated: strpos(): Passing null to parameter #1 ($haystack) of type string is deprecated in /hosting/www/clickea.net/public/wp-content/themes/Divi/includes/builder/module/helpers/HoverOptions.php on line 71 Deprecated: strpos(): Passing null to parameter #1 ($haystack) of type string is deprecated in /hosting/www/clickea.net/public/wp-content/themes/Divi/includes/builder/module/helpers/HoverOptions.php on line 71 Deprecated: strpos(): Passing null to parameter #1 ($haystack) of type string is deprecated in /hosting/www/clickea.net/public/wp-content/themes/Divi/includes/builder/module/helpers/HoverOptions.php on line 71 Deprecated: strpos(): Passing null to parameter #1 ($haystack) of type string is deprecated in /hosting/www/clickea.net/public/wp-content/themes/Divi/includes/builder/module/helpers/HoverOptions.php on line 71 Deprecated: strpos(): Passing null to parameter #1 ($haystack) of type string is deprecated in /hosting/www/clickea.net/public/wp-content/themes/Divi/includes/builder/module/helpers/HoverOptions.php on line 71 Deprecated: strpos(): Passing null to parameter #1 ($haystack) of type string is deprecated in /hosting/www/clickea.net/public/wp-content/themes/Divi/includes/builder/module/helpers/HoverOptions.php on line 71 Deprecated: strpos(): Passing null to parameter #1 ($haystack) of type string is deprecated in /hosting/www/clickea.net/public/wp-content/themes/Divi/includes/builder/module/helpers/HoverOptions.php on line 71 Deprecated: strpos(): Passing null to parameter #1 ($haystack) of type string is deprecated in /hosting/www/clickea.net/public/wp-content/themes/Divi/includes/builder/module/helpers/HoverOptions.php on line 71 Deprecated: strpos(): Passing null to parameter #1 ($haystack) of type string is deprecated in /hosting/www/clickea.net/public/wp-content/themes/Divi/includes/builder/module/helpers/HoverOptions.php on line 71 Deprecated: strpos(): Passing null to parameter #1 ($haystack) of type string is deprecated in /hosting/www/clickea.net/public/wp-content/themes/Divi/includes/builder/module/helpers/HoverOptions.php on line 71 Deprecated: strpos(): Passing null to parameter #1 ($haystack) of type string is deprecated in /hosting/www/clickea.net/public/wp-content/themes/Divi/includes/builder/module/helpers/HoverOptions.php on line 71 Deprecated: strpos(): Passing null to parameter #1 ($haystack) of type string is deprecated in /hosting/www/clickea.net/public/wp-content/themes/Divi/includes/builder/module/helpers/HoverOptions.php on line 71 Deprecated: strpos(): Passing null to parameter #1 ($haystack) of type string is deprecated in /hosting/www/clickea.net/public/wp-content/themes/Divi/includes/builder/module/helpers/HoverOptions.php on line 71 Deprecated: strpos(): Passing null to parameter #1 ($haystack) of type string is deprecated in /hosting/www/clickea.net/public/wp-content/themes/Divi/includes/builder/module/helpers/HoverOptions.php on line 71 Deprecated: strpos(): Passing null to parameter #1 ($haystack) of type string is deprecated in /hosting/www/clickea.net/public/wp-content/themes/Divi/includes/builder/module/helpers/HoverOptions.php on line 71 Deprecated: strpos(): Passing null to parameter #1 ($haystack) of type string is deprecated in /hosting/www/clickea.net/public/wp-content/themes/Divi/includes/builder/module/helpers/HoverOptions.php on line 71 Deprecated: strpos(): Passing null to parameter #1 ($haystack) of type string is deprecated in /hosting/www/clickea.net/public/wp-content/themes/Divi/includes/builder/module/helpers/HoverOptions.php on line 71 Deprecated: strpos(): Passing null to parameter #1 ($haystack) of type string is deprecated in /hosting/www/clickea.net/public/wp-content/themes/Divi/includes/builder/module/helpers/HoverOptions.php on line 71 Deprecated: strpos(): Passing null to parameter #1 ($haystack) of type string is deprecated in /hosting/www/clickea.net/public/wp-content/themes/Divi/includes/builder/module/helpers/HoverOptions.php on line 71 Deprecated: strpos(): Passing null to parameter #1 ($haystack) of type string is deprecated in /hosting/www/clickea.net/public/wp-content/themes/Divi/includes/builder/module/helpers/HoverOptions.php on line 71 Deprecated: strpos(): Passing null to parameter #1 ($haystack) of type string is deprecated in /hosting/www/clickea.net/public/wp-content/themes/Divi/includes/builder/module/helpers/HoverOptions.php on line 71 Deprecated: strpos(): Passing null to parameter #1 ($haystack) of type string is deprecated in /hosting/www/clickea.net/public/wp-content/themes/Divi/includes/builder/module/helpers/HoverOptions.php on line 71 Deprecated: strpos(): Passing null to parameter #1 ($haystack) of type string is deprecated in /hosting/www/clickea.net/public/wp-content/themes/Divi/includes/builder/module/helpers/HoverOptions.php on line 71 Deprecated: strpos(): Passing null to parameter #1 ($haystack) of type string is deprecated in /hosting/www/clickea.net/public/wp-content/themes/Divi/includes/builder/module/helpers/HoverOptions.php on line 71 Deprecated: strpos(): Passing null to parameter #1 ($haystack) of type string is deprecated in /hosting/www/clickea.net/public/wp-content/themes/Divi/includes/builder/module/helpers/HoverOptions.php on line 71 Deprecated: strpos(): Passing null to parameter #1 ($haystack) of type string is deprecated in /hosting/www/clickea.net/public/wp-content/themes/Divi/includes/builder/module/helpers/HoverOptions.php on line 71 Deprecated: strpos(): Passing null to parameter #1 ($haystack) of type string is deprecated in /hosting/www/clickea.net/public/wp-content/themes/Divi/includes/builder/module/helpers/HoverOptions.php on line 71 Deprecated: strpos(): Passing null to parameter #1 ($haystack) of type string is deprecated in /hosting/www/clickea.net/public/wp-content/themes/Divi/includes/builder/module/helpers/HoverOptions.php on line 71 Deprecated: strpos(): Passing null to parameter #1 ($haystack) of type string is deprecated in /hosting/www/clickea.net/public/wp-content/themes/Divi/includes/builder/module/helpers/HoverOptions.php on line 71 Deprecated: strpos(): Passing null to parameter #1 ($haystack) of type string is deprecated in /hosting/www/clickea.net/public/wp-content/themes/Divi/includes/builder/module/helpers/HoverOptions.php on line 71 Deprecated: strpos(): Passing null to parameter #1 ($haystack) of type string is deprecated in /hosting/www/clickea.net/public/wp-content/themes/Divi/includes/builder/module/helpers/HoverOptions.php on line 71 Deprecated: strpos(): Passing null to parameter #1 ($haystack) of type string is deprecated in /hosting/www/clickea.net/public/wp-content/themes/Divi/includes/builder/module/helpers/HoverOptions.php on line 71 Deprecated: strpos(): Passing null to parameter #1 ($haystack) of type string is deprecated in /hosting/www/clickea.net/public/wp-content/themes/Divi/includes/builder/module/helpers/HoverOptions.php on line 71 Deprecated: strpos(): Passing null to parameter #1 ($haystack) of type string is deprecated in /hosting/www/clickea.net/public/wp-content/themes/Divi/includes/builder/module/helpers/HoverOptions.php on line 71 Deprecated: strpos(): Passing null to parameter #1 ($haystack) of type string is deprecated in /hosting/www/clickea.net/public/wp-content/themes/Divi/includes/builder/module/helpers/HoverOptions.php on line 71 Deprecated: strpos(): Passing null to parameter #1 ($haystack) of type string is deprecated in /hosting/www/clickea.net/public/wp-content/themes/Divi/includes/builder/module/helpers/HoverOptions.php on line 71 Deprecated: strpos(): Passing null to parameter #1 ($haystack) of type string is deprecated in /hosting/www/clickea.net/public/wp-content/themes/Divi/includes/builder/module/helpers/HoverOptions.php on line 71 Deprecated: strpos(): Passing null to parameter #1 ($haystack) of type string is deprecated in /hosting/www/clickea.net/public/wp-content/themes/Divi/includes/builder/module/helpers/HoverOptions.php on line 71 Deprecated: strpos(): Passing null to parameter #1 ($haystack) of type string is deprecated in /hosting/www/clickea.net/public/wp-content/themes/Divi/includes/builder/module/helpers/HoverOptions.php on line 71 Deprecated: strpos(): Passing null to parameter #1 ($haystack) of type string is deprecated in /hosting/www/clickea.net/public/wp-content/themes/Divi/includes/builder/module/helpers/HoverOptions.php on line 71 Deprecated: strpos(): Passing null to parameter #1 ($haystack) of type string is deprecated in /hosting/www/clickea.net/public/wp-content/themes/Divi/includes/builder/module/helpers/HoverOptions.php on line 71 Deprecated: strpos(): Passing null to parameter #1 ($haystack) of type string is deprecated in /hosting/www/clickea.net/public/wp-content/themes/Divi/includes/builder/module/helpers/HoverOptions.php on line 71 Deprecated: strpos(): Passing null to parameter #1 ($haystack) of type string is deprecated in /hosting/www/clickea.net/public/wp-content/themes/Divi/includes/builder/module/helpers/HoverOptions.php on line 71 Deprecated: strpos(): Passing null to parameter #1 ($haystack) of type string is deprecated in /hosting/www/clickea.net/public/wp-content/themes/Divi/includes/builder/module/helpers/HoverOptions.php on line 71 Deprecated: strpos(): Passing null to parameter #1 ($haystack) of type string is deprecated in /hosting/www/clickea.net/public/wp-content/themes/Divi/includes/builder/module/helpers/HoverOptions.php on line 71 Deprecated: strpos(): Passing null to parameter #1 ($haystack) of type string is deprecated in /hosting/www/clickea.net/public/wp-content/themes/Divi/includes/builder/module/helpers/HoverOptions.php on line 71 Deprecated: strpos(): Passing null to parameter #1 ($haystack) of type string is deprecated in /hosting/www/clickea.net/public/wp-content/themes/Divi/includes/builder/module/helpers/HoverOptions.php on line 71 Deprecated: strpos(): Passing null to parameter #1 ($haystack) of type string is deprecated in /hosting/www/clickea.net/public/wp-content/themes/Divi/includes/builder/module/helpers/HoverOptions.php on line 71 Deprecated: strpos(): Passing null to parameter #1 ($haystack) of type string is deprecated in /hosting/www/clickea.net/public/wp-content/themes/Divi/includes/builder/module/helpers/HoverOptions.php on line 71 Deprecated: strpos(): Passing null to parameter #1 ($haystack) of type string is deprecated in /hosting/www/clickea.net/public/wp-content/themes/Divi/includes/builder/module/helpers/HoverOptions.php on line 71 Deprecated: strpos(): Passing null to parameter #1 ($haystack) of type string is deprecated in /hosting/www/clickea.net/public/wp-content/themes/Divi/includes/builder/module/helpers/HoverOptions.php on line 71 Deprecated: strpos(): Passing null to parameter #1 ($haystack) of type string is deprecated in /hosting/www/clickea.net/public/wp-content/themes/Divi/includes/builder/module/helpers/HoverOptions.php on line 71 Deprecated: strpos(): Passing null to parameter #1 ($haystack) of type string is deprecated in /hosting/www/clickea.net/public/wp-content/themes/Divi/includes/builder/module/helpers/HoverOptions.php on line 71 Deprecated: strpos(): Passing null to parameter #1 ($haystack) of type string is deprecated in /hosting/www/clickea.net/public/wp-content/themes/Divi/includes/builder/module/helpers/HoverOptions.php on line 71 Deprecated: strpos(): Passing null to parameter #1 ($haystack) of type string is deprecated in /hosting/www/clickea.net/public/wp-content/themes/Divi/includes/builder/module/helpers/HoverOptions.php on line 71 Deprecated: strpos(): Passing null to parameter #1 ($haystack) of type string is deprecated in /hosting/www/clickea.net/public/wp-content/themes/Divi/includes/builder/module/helpers/HoverOptions.php on line 71 Deprecated: strpos(): Passing null to parameter #1 ($haystack) of type string is deprecated in /hosting/www/clickea.net/public/wp-content/themes/Divi/includes/builder/module/helpers/HoverOptions.php on line 71 Deprecated: strpos(): Passing null to parameter #1 ($haystack) of type string is deprecated in /hosting/www/clickea.net/public/wp-content/themes/Divi/includes/builder/module/helpers/HoverOptions.php on line 71 Deprecated: strpos(): Passing null to parameter #1 ($haystack) of type string is deprecated in /hosting/www/clickea.net/public/wp-content/themes/Divi/includes/builder/module/helpers/HoverOptions.php on line 71 Deprecated: strpos(): Passing null to parameter #1 ($haystack) of type string is deprecated in /hosting/www/clickea.net/public/wp-content/themes/Divi/includes/builder/module/helpers/HoverOptions.php on line 71 Deprecated: strpos(): Passing null to parameter #1 ($haystack) of type string is deprecated in /hosting/www/clickea.net/public/wp-content/themes/Divi/includes/builder/module/helpers/HoverOptions.php on line 71 Deprecated: strpos(): Passing null to parameter #1 ($haystack) of type string is deprecated in /hosting/www/clickea.net/public/wp-content/themes/Divi/includes/builder/module/helpers/HoverOptions.php on line 71 Deprecated: strpos(): Passing null to parameter #1 ($haystack) of type string is deprecated in /hosting/www/clickea.net/public/wp-content/themes/Divi/includes/builder/module/helpers/HoverOptions.php on line 71 Deprecated: strpos(): Passing null to parameter #1 ($haystack) of type string is deprecated in /hosting/www/clickea.net/public/wp-content/themes/Divi/includes/builder/module/helpers/HoverOptions.php on line 71 Deprecated: strpos(): Passing null to parameter #1 ($haystack) of type string is deprecated in /hosting/www/clickea.net/public/wp-content/themes/Divi/includes/builder/module/helpers/HoverOptions.php on line 71 Deprecated: strpos(): Passing null to parameter #1 ($haystack) of type string is deprecated in /hosting/www/clickea.net/public/wp-content/themes/Divi/includes/builder/module/helpers/HoverOptions.php on line 71 Deprecated: strpos(): Passing null to parameter #1 ($haystack) of type string is deprecated in /hosting/www/clickea.net/public/wp-content/themes/Divi/includes/builder/module/helpers/HoverOptions.php on line 71 Deprecated: strpos(): Passing null to parameter #1 ($haystack) of type string is deprecated in /hosting/www/clickea.net/public/wp-content/themes/Divi/includes/builder/module/helpers/HoverOptions.php on line 71 Deprecated: strpos(): Passing null to parameter #1 ($haystack) of type string is deprecated in /hosting/www/clickea.net/public/wp-content/themes/Divi/includes/builder/module/helpers/HoverOptions.php on line 71 Deprecated: strpos(): Passing null to parameter #1 ($haystack) of type string is deprecated in /hosting/www/clickea.net/public/wp-content/themes/Divi/includes/builder/module/helpers/HoverOptions.php on line 71 Deprecated: strpos(): Passing null to parameter #1 ($haystack) of type string is deprecated in /hosting/www/clickea.net/public/wp-content/themes/Divi/includes/builder/module/helpers/HoverOptions.php on line 71 Deprecated: strpos(): Passing null to parameter #1 ($haystack) of type string is deprecated in /hosting/www/clickea.net/public/wp-content/themes/Divi/includes/builder/module/helpers/HoverOptions.php on line 71 Deprecated: strpos(): Passing null to parameter #1 ($haystack) of type string is deprecated in /hosting/www/clickea.net/public/wp-content/themes/Divi/includes/builder/module/helpers/HoverOptions.php on line 71 Deprecated: strpos(): Passing null to parameter #1 ($haystack) of type string is deprecated in /hosting/www/clickea.net/public/wp-content/themes/Divi/includes/builder/module/helpers/HoverOptions.php on line 71 Deprecated: strpos(): Passing null to parameter #1 ($haystack) of type string is deprecated in /hosting/www/clickea.net/public/wp-content/themes/Divi/includes/builder/module/helpers/HoverOptions.php on line 71 Deprecated: strpos(): Passing null to parameter #1 ($haystack) of type string is deprecated in /hosting/www/clickea.net/public/wp-content/themes/Divi/includes/builder/module/helpers/HoverOptions.php on line 71 Deprecated: strpos(): Passing null to parameter #1 ($haystack) of type string is deprecated in /hosting/www/clickea.net/public/wp-content/themes/Divi/includes/builder/module/helpers/HoverOptions.php on line 71 Deprecated: strpos(): Passing null to parameter #1 ($haystack) of type string is deprecated in /hosting/www/clickea.net/public/wp-content/themes/Divi/includes/builder/module/helpers/HoverOptions.php on line 71 Deprecated: strpos(): Passing null to parameter #1 ($haystack) of type string is deprecated in /hosting/www/clickea.net/public/wp-content/themes/Divi/includes/builder/module/helpers/HoverOptions.php on line 71 Deprecated: strpos(): Passing null to parameter #1 ($haystack) of type string is deprecated in /hosting/www/clickea.net/public/wp-content/themes/Divi/includes/builder/module/helpers/HoverOptions.php on line 71 Deprecated: strpos(): Passing null to parameter #1 ($haystack) of type string is deprecated in /hosting/www/clickea.net/public/wp-content/themes/Divi/includes/builder/module/helpers/HoverOptions.php on line 71 Deprecated: strpos(): Passing null to parameter #1 ($haystack) of type string is deprecated in /hosting/www/clickea.net/public/wp-content/themes/Divi/includes/builder/module/helpers/HoverOptions.php on line 71 Deprecated: strpos(): Passing null to parameter #1 ($haystack) of type string is deprecated in /hosting/www/clickea.net/public/wp-content/themes/Divi/includes/builder/module/helpers/HoverOptions.php on line 71 Deprecated: strpos(): Passing null to parameter #1 ($haystack) of type string is deprecated in /hosting/www/clickea.net/public/wp-content/themes/Divi/includes/builder/module/helpers/HoverOptions.php on line 71 Deprecated: strpos(): Passing null to parameter #1 ($haystack) of type string is deprecated in /hosting/www/clickea.net/public/wp-content/themes/Divi/includes/builder/module/helpers/HoverOptions.php on line 71 Deprecated: strpos(): Passing null to parameter #1 ($haystack) of type string is deprecated in /hosting/www/clickea.net/public/wp-content/themes/Divi/includes/builder/module/helpers/HoverOptions.php on line 71 Deprecated: strpos(): Passing null to parameter #1 ($haystack) of type string is deprecated in /hosting/www/clickea.net/public/wp-content/themes/Divi/includes/builder/module/helpers/HoverOptions.php on line 71 Deprecated: strpos(): Passing null to parameter #1 ($haystack) of type string is deprecated in /hosting/www/clickea.net/public/wp-content/themes/Divi/includes/builder/module/helpers/HoverOptions.php on line 71 Deprecated: strpos(): Passing null to parameter #1 ($haystack) of type string is deprecated in /hosting/www/clickea.net/public/wp-content/themes/Divi/includes/builder/module/helpers/HoverOptions.php on line 71 Deprecated: strpos(): Passing null to parameter #1 ($haystack) of type string is deprecated in /hosting/www/clickea.net/public/wp-content/themes/Divi/includes/builder/module/helpers/HoverOptions.php on line 71 Deprecated: strpos(): Passing null to parameter #1 ($haystack) of type string is deprecated in /hosting/www/clickea.net/public/wp-content/themes/Divi/includes/builder/module/helpers/HoverOptions.php on line 71 Deprecated: strpos(): Passing null to parameter #1 ($haystack) of type string is deprecated in /hosting/www/clickea.net/public/wp-content/themes/Divi/includes/builder/module/helpers/HoverOptions.php on line 71 Deprecated: strpos(): Passing null to parameter #1 ($haystack) of type string is deprecated in /hosting/www/clickea.net/public/wp-content/themes/Divi/includes/builder/module/helpers/HoverOptions.php on line 71 Deprecated: strpos(): Passing null to parameter #1 ($haystack) of type string is deprecated in /hosting/www/clickea.net/public/wp-content/themes/Divi/includes/builder/module/helpers/HoverOptions.php on line 71 Deprecated: strpos(): Passing null to parameter #1 ($haystack) of type string is deprecated in /hosting/www/clickea.net/public/wp-content/themes/Divi/includes/builder/module/helpers/HoverOptions.php on line 71 Deprecated: strpos(): Passing null to parameter #1 ($haystack) of type string is deprecated in /hosting/www/clickea.net/public/wp-content/themes/Divi/includes/builder/module/helpers/HoverOptions.php on line 71 Deprecated: strpos(): Passing null to parameter #1 ($haystack) of type string is deprecated in /hosting/www/clickea.net/public/wp-content/themes/Divi/includes/builder/module/helpers/HoverOptions.php on line 71 Deprecated: strpos(): Passing null to parameter #1 ($haystack) of type string is deprecated in /hosting/www/clickea.net/public/wp-content/themes/Divi/includes/builder/module/helpers/HoverOptions.php on line 71 Deprecated: strpos(): Passing null to parameter #1 ($haystack) of type string is deprecated in /hosting/www/clickea.net/public/wp-content/themes/Divi/includes/builder/module/helpers/HoverOptions.php on line 71 Deprecated: strpos(): Passing null to parameter #1 ($haystack) of type string is deprecated in /hosting/www/clickea.net/public/wp-content/themes/Divi/includes/builder/module/helpers/HoverOptions.php on line 71 Deprecated: strpos(): Passing null to parameter #1 ($haystack) of type string is deprecated in /hosting/www/clickea.net/public/wp-content/themes/Divi/includes/builder/module/helpers/HoverOptions.php on line 71 Deprecated: strpos(): Passing null to parameter #1 ($haystack) of type string is deprecated in /hosting/www/clickea.net/public/wp-content/themes/Divi/includes/builder/module/helpers/HoverOptions.php on line 71 Deprecated: strpos(): Passing null to parameter #1 ($haystack) of type string is deprecated in /hosting/www/clickea.net/public/wp-content/themes/Divi/includes/builder/module/helpers/HoverOptions.php on line 71 Deprecated: strpos(): Passing null to parameter #1 ($haystack) of type string is deprecated in /hosting/www/clickea.net/public/wp-content/themes/Divi/includes/builder/module/helpers/HoverOptions.php on line 71 Deprecated: strpos(): Passing null to parameter #1 ($haystack) of type string is deprecated in /hosting/www/clickea.net/public/wp-content/themes/Divi/includes/builder/module/helpers/HoverOptions.php on line 71 Deprecated: rtrim(): Passing null to parameter #1 ($string) of type string is deprecated in /hosting/www/clickea.net/public/wp-content/themes/Divi/includes/builder/class-et-builder-element.php on line 16522 Deprecated: strpos(): Passing null to parameter #1 ($haystack) of type string is deprecated in /hosting/www/clickea.net/public/wp-content/themes/Divi/includes/builder/module/helpers/HoverOptions.php on line 71 Deprecated: strpos(): Passing null to parameter #1 ($haystack) of type string is deprecated in /hosting/www/clickea.net/public/wp-content/themes/Divi/includes/builder/module/helpers/HoverOptions.php on line 71 Deprecated: strpos(): Passing null to parameter #1 ($haystack) of type string is deprecated in /hosting/www/clickea.net/public/wp-content/themes/Divi/includes/builder/module/helpers/HoverOptions.php on line 71 Deprecated: strpos(): Passing null to parameter #1 ($haystack) of type string is deprecated in /hosting/www/clickea.net/public/wp-content/themes/Divi/includes/builder/module/helpers/HoverOptions.php on line 71 Deprecated: strpos(): Passing null to parameter #1 ($haystack) of type string is deprecated in /hosting/www/clickea.net/public/wp-content/themes/Divi/includes/builder/module/helpers/HoverOptions.php on line 71 Deprecated: strpos(): Passing null to parameter #1 ($haystack) of type string is deprecated in /hosting/www/clickea.net/public/wp-content/themes/Divi/includes/builder/module/helpers/HoverOptions.php on line 71 Deprecated: strpos(): Passing null to parameter #1 ($haystack) of type string is deprecated in /hosting/www/clickea.net/public/wp-content/themes/Divi/includes/builder/module/helpers/HoverOptions.php on line 71 Deprecated: strpos(): Passing null to parameter #1 ($haystack) of type string is deprecated in /hosting/www/clickea.net/public/wp-content/themes/Divi/includes/builder/module/helpers/HoverOptions.php on line 71 Deprecated: strpos(): Passing null to parameter #1 ($haystack) of type string is deprecated in /hosting/www/clickea.net/public/wp-content/themes/Divi/includes/builder/module/helpers/HoverOptions.php on line 71 Deprecated: strpos(): Passing null to parameter #1 ($haystack) of type string is deprecated in /hosting/www/clickea.net/public/wp-content/themes/Divi/includes/builder/module/helpers/HoverOptions.php on line 71 Deprecated: strpos(): Passing null to parameter #1 ($haystack) of type string is deprecated in /hosting/www/clickea.net/public/wp-content/themes/Divi/includes/builder/module/helpers/HoverOptions.php on line 71 Deprecated: strpos(): Passing null to parameter #1 ($haystack) of type string is deprecated in /hosting/www/clickea.net/public/wp-content/themes/Divi/includes/builder/module/helpers/HoverOptions.php on line 71 Deprecated: strpos(): Passing null to parameter #1 ($haystack) of type string is deprecated in /hosting/www/clickea.net/public/wp-content/themes/Divi/includes/builder/module/helpers/HoverOptions.php on line 71 Deprecated: strpos(): Passing null to parameter #1 ($haystack) of type string is deprecated in /hosting/www/clickea.net/public/wp-content/themes/Divi/includes/builder/module/helpers/HoverOptions.php on line 71 Deprecated: strpos(): Passing null to parameter #1 ($haystack) of type string is deprecated in /hosting/www/clickea.net/public/wp-content/themes/Divi/includes/builder/module/helpers/HoverOptions.php on line 71 Deprecated: strpos(): Passing null to parameter #1 ($haystack) of type string is deprecated in /hosting/www/clickea.net/public/wp-content/themes/Divi/includes/builder/module/helpers/HoverOptions.php on line 71 Deprecated: strpos(): Passing null to parameter #1 ($haystack) of type string is deprecated in /hosting/www/clickea.net/public/wp-content/themes/Divi/includes/builder/module/helpers/HoverOptions.php on line 71 Deprecated: strpos(): Passing null to parameter #1 ($haystack) of type string is deprecated in /hosting/www/clickea.net/public/wp-content/themes/Divi/includes/builder/module/helpers/HoverOptions.php on line 71 Deprecated: strpos(): Passing null to parameter #1 ($haystack) of type string is deprecated in /hosting/www/clickea.net/public/wp-content/themes/Divi/includes/builder/module/helpers/HoverOptions.php on line 71 Deprecated: strpos(): Passing null to parameter #1 ($haystack) of type string is deprecated in /hosting/www/clickea.net/public/wp-content/themes/Divi/includes/builder/module/helpers/HoverOptions.php on line 71 Deprecated: strpos(): Passing null to parameter #1 ($haystack) of type string is deprecated in /hosting/www/clickea.net/public/wp-content/themes/Divi/includes/builder/module/helpers/HoverOptions.php on line 71 Deprecated: strpos(): Passing null to parameter #1 ($haystack) of type string is deprecated in /hosting/www/clickea.net/public/wp-content/themes/Divi/includes/builder/module/helpers/HoverOptions.php on line 71 Deprecated: strpos(): Passing null to parameter #1 ($haystack) of type string is deprecated in /hosting/www/clickea.net/public/wp-content/themes/Divi/includes/builder/module/helpers/HoverOptions.php on line 71 Deprecated: strpos(): Passing null to parameter #1 ($haystack) of type string is deprecated in /hosting/www/clickea.net/public/wp-content/themes/Divi/includes/builder/module/helpers/HoverOptions.php on line 71 Deprecated: strpos(): Passing null to parameter #1 ($haystack) of type string is deprecated in /hosting/www/clickea.net/public/wp-content/themes/Divi/includes/builder/module/helpers/HoverOptions.php on line 71 Deprecated: strpos(): Passing null to parameter #1 ($haystack) of type string is deprecated in /hosting/www/clickea.net/public/wp-content/themes/Divi/includes/builder/module/helpers/HoverOptions.php on line 71 Deprecated: strpos(): Passing null to parameter #1 ($haystack) of type string is deprecated in /hosting/www/clickea.net/public/wp-content/themes/Divi/includes/builder/module/helpers/HoverOptions.php on line 71 Deprecated: strpos(): Passing null to parameter #1 ($haystack) of type string is deprecated in /hosting/www/clickea.net/public/wp-content/themes/Divi/includes/builder/module/helpers/HoverOptions.php on line 71 Deprecated: strpos(): Passing null to parameter #1 ($haystack) of type string is deprecated in /hosting/www/clickea.net/public/wp-content/themes/Divi/includes/builder/module/helpers/HoverOptions.php on line 71 Deprecated: strpos(): Passing null to parameter #1 ($haystack) of type string is deprecated in /hosting/www/clickea.net/public/wp-content/themes/Divi/includes/builder/module/helpers/HoverOptions.php on line 71 Deprecated: strpos(): Passing null to parameter #1 ($haystack) of type string is deprecated in /hosting/www/clickea.net/public/wp-content/themes/Divi/includes/builder/module/helpers/HoverOptions.php on line 71 Deprecated: strpos(): Passing null to parameter #1 ($haystack) of type string is deprecated in /hosting/www/clickea.net/public/wp-content/themes/Divi/includes/builder/module/helpers/HoverOptions.php on line 71 Deprecated: strpos(): Passing null to parameter #1 ($haystack) of type string is deprecated in /hosting/www/clickea.net/public/wp-content/themes/Divi/includes/builder/module/helpers/HoverOptions.php on line 71 Deprecated: strpos(): Passing null to parameter #1 ($haystack) of type string is deprecated in /hosting/www/clickea.net/public/wp-content/themes/Divi/includes/builder/module/helpers/HoverOptions.php on line 71 Deprecated: strpos(): Passing null to parameter #1 ($haystack) of type string is deprecated in /hosting/www/clickea.net/public/wp-content/themes/Divi/includes/builder/module/helpers/HoverOptions.php on line 71 Deprecated: strpos(): Passing null to parameter #1 ($haystack) of type string is deprecated in /hosting/www/clickea.net/public/wp-content/themes/Divi/includes/builder/module/helpers/HoverOptions.php on line 71 Deprecated: strpos(): Passing null to parameter #1 ($haystack) of type string is deprecated in /hosting/www/clickea.net/public/wp-content/themes/Divi/includes/builder/module/helpers/HoverOptions.php on line 71 Deprecated: strpos(): Passing null to parameter #1 ($haystack) of type string is deprecated in /hosting/www/clickea.net/public/wp-content/themes/Divi/includes/builder/module/helpers/HoverOptions.php on line 71 Deprecated: strpos(): Passing null to parameter #1 ($haystack) of type string is deprecated in /hosting/www/clickea.net/public/wp-content/themes/Divi/includes/builder/module/helpers/HoverOptions.php on line 71 Deprecated: strpos(): Passing null to parameter #1 ($haystack) of type string is deprecated in /hosting/www/clickea.net/public/wp-content/themes/Divi/includes/builder/module/helpers/HoverOptions.php on line 71 Deprecated: strpos(): Passing null to parameter #1 ($haystack) of type string is deprecated in /hosting/www/clickea.net/public/wp-content/themes/Divi/includes/builder/module/helpers/HoverOptions.php on line 71 Deprecated: strpos(): Passing null to parameter #1 ($haystack) of type string is deprecated in /hosting/www/clickea.net/public/wp-content/themes/Divi/includes/builder/module/helpers/HoverOptions.php on line 71 Deprecated: strpos(): Passing null to parameter #1 ($haystack) of type string is deprecated in /hosting/www/clickea.net/public/wp-content/themes/Divi/includes/builder/module/helpers/HoverOptions.php on line 71 Deprecated: strpos(): Passing null to parameter #1 ($haystack) of type string is deprecated in /hosting/www/clickea.net/public/wp-content/themes/Divi/includes/builder/module/helpers/HoverOptions.php on line 71 Deprecated: strpos(): Passing null to parameter #1 ($haystack) of type string is deprecated in /hosting/www/clickea.net/public/wp-content/themes/Divi/includes/builder/module/helpers/HoverOptions.php on line 71 Deprecated: strpos(): Passing null to parameter #1 ($haystack) of type string is deprecated in /hosting/www/clickea.net/public/wp-content/themes/Divi/includes/builder/module/helpers/HoverOptions.php on line 71 Deprecated: strpos(): Passing null to parameter #1 ($haystack) of type string is deprecated in /hosting/www/clickea.net/public/wp-content/themes/Divi/includes/builder/module/helpers/HoverOptions.php on line 71 Deprecated: strpos(): Passing null to parameter #1 ($haystack) of type string is deprecated in /hosting/www/clickea.net/public/wp-content/themes/Divi/includes/builder/module/helpers/HoverOptions.php on line 71 Deprecated: strpos(): Passing null to parameter #1 ($haystack) of type string is deprecated in /hosting/www/clickea.net/public/wp-content/themes/Divi/includes/builder/module/helpers/HoverOptions.php on line 71 Deprecated: strpos(): Passing null to parameter #1 ($haystack) of type string is deprecated in /hosting/www/clickea.net/public/wp-content/themes/Divi/includes/builder/module/helpers/HoverOptions.php on line 71 Deprecated: strpos(): Passing null to parameter #1 ($haystack) of type string is deprecated in /hosting/www/clickea.net/public/wp-content/themes/Divi/includes/builder/module/helpers/HoverOptions.php on line 71 Deprecated: strpos(): Passing null to parameter #1 ($haystack) of type string is deprecated in /hosting/www/clickea.net/public/wp-content/themes/Divi/includes/builder/module/helpers/HoverOptions.php on line 71 Deprecated: strpos(): Passing null to parameter #1 ($haystack) of type string is deprecated in /hosting/www/clickea.net/public/wp-content/themes/Divi/includes/builder/module/helpers/HoverOptions.php on line 71 Deprecated: strpos(): Passing null to parameter #1 ($haystack) of type string is deprecated in /hosting/www/clickea.net/public/wp-content/themes/Divi/includes/builder/module/helpers/HoverOptions.php on line 71 Deprecated: strpos(): Passing null to parameter #1 ($haystack) of type string is deprecated in /hosting/www/clickea.net/public/wp-content/themes/Divi/includes/builder/module/helpers/HoverOptions.php on line 71 Deprecated: strpos(): Passing null to parameter #1 ($haystack) of type string is deprecated in /hosting/www/clickea.net/public/wp-content/themes/Divi/includes/builder/module/helpers/HoverOptions.php on line 71 Deprecated: strpos(): Passing null to parameter #1 ($haystack) of type string is deprecated in /hosting/www/clickea.net/public/wp-content/themes/Divi/includes/builder/module/helpers/HoverOptions.php on line 71 Deprecated: strpos(): Passing null to parameter #1 ($haystack) of type string is deprecated in /hosting/www/clickea.net/public/wp-content/themes/Divi/includes/builder/module/helpers/HoverOptions.php on line 71 Deprecated: strpos(): Passing null to parameter #1 ($haystack) of type string is deprecated in /hosting/www/clickea.net/public/wp-content/themes/Divi/includes/builder/module/helpers/HoverOptions.php on line 71 Deprecated: strpos(): Passing null to parameter #1 ($haystack) of type string is deprecated in /hosting/www/clickea.net/public/wp-content/themes/Divi/includes/builder/module/helpers/HoverOptions.php on line 71 Deprecated: strpos(): Passing null to parameter #1 ($haystack) of type string is deprecated in /hosting/www/clickea.net/public/wp-content/themes/Divi/includes/builder/module/helpers/HoverOptions.php on line 71 Deprecated: strpos(): Passing null to parameter #1 ($haystack) of type string is deprecated in /hosting/www/clickea.net/public/wp-content/themes/Divi/includes/builder/module/helpers/HoverOptions.php on line 71 Deprecated: strpos(): Passing null to parameter #1 ($haystack) of type string is deprecated in /hosting/www/clickea.net/public/wp-content/themes/Divi/includes/builder/module/helpers/HoverOptions.php on line 71 Deprecated: strpos(): Passing null to parameter #1 ($haystack) of type string is deprecated in /hosting/www/clickea.net/public/wp-content/themes/Divi/includes/builder/module/helpers/HoverOptions.php on line 71 Deprecated: strpos(): Passing null to parameter #1 ($haystack) of type string is deprecated in /hosting/www/clickea.net/public/wp-content/themes/Divi/includes/builder/module/helpers/HoverOptions.php on line 71 Deprecated: strpos(): Passing null to parameter #1 ($haystack) of type string is deprecated in /hosting/www/clickea.net/public/wp-content/themes/Divi/includes/builder/module/helpers/HoverOptions.php on line 71 Deprecated: strpos(): Passing null to parameter #1 ($haystack) of type string is deprecated in /hosting/www/clickea.net/public/wp-content/themes/Divi/includes/builder/module/helpers/HoverOptions.php on line 71 Deprecated: strpos(): Passing null to parameter #1 ($haystack) of type string is deprecated in /hosting/www/clickea.net/public/wp-content/themes/Divi/includes/builder/module/helpers/HoverOptions.php on line 71 Deprecated: strpos(): Passing null to parameter #1 ($haystack) of type string is deprecated in /hosting/www/clickea.net/public/wp-content/themes/Divi/includes/builder/module/helpers/HoverOptions.php on line 71 Deprecated: strpos(): Passing null to parameter #1 ($haystack) of type string is deprecated in /hosting/www/clickea.net/public/wp-content/themes/Divi/includes/builder/module/helpers/HoverOptions.php on line 71 Deprecated: strpos(): Passing null to parameter #1 ($haystack) of type string is deprecated in /hosting/www/clickea.net/public/wp-content/themes/Divi/includes/builder/module/helpers/HoverOptions.php on line 71 Deprecated: strpos(): Passing null to parameter #1 ($haystack) of type string is deprecated in /hosting/www/clickea.net/public/wp-content/themes/Divi/includes/builder/module/helpers/HoverOptions.php on line 71 Deprecated: strpos(): Passing null to parameter #1 ($haystack) of type string is deprecated in /hosting/www/clickea.net/public/wp-content/themes/Divi/includes/builder/module/helpers/HoverOptions.php on line 71 Deprecated: strpos(): Passing null to parameter #1 ($haystack) of type string is deprecated in /hosting/www/clickea.net/public/wp-content/themes/Divi/includes/builder/module/helpers/HoverOptions.php on line 71 Deprecated: strpos(): Passing null to parameter #1 ($haystack) of type string is deprecated in /hosting/www/clickea.net/public/wp-content/themes/Divi/includes/builder/module/helpers/HoverOptions.php on line 71 Deprecated: strpos(): Passing null to parameter #1 ($haystack) of type string is deprecated in /hosting/www/clickea.net/public/wp-content/themes/Divi/includes/builder/module/helpers/HoverOptions.php on line 71 Deprecated: strpos(): Passing null to parameter #1 ($haystack) of type string is deprecated in /hosting/www/clickea.net/public/wp-content/themes/Divi/includes/builder/module/helpers/HoverOptions.php on line 71 Deprecated: strpos(): Passing null to parameter #1 ($haystack) of type string is deprecated in /hosting/www/clickea.net/public/wp-content/themes/Divi/includes/builder/module/helpers/HoverOptions.php on line 71 Deprecated: strpos(): Passing null to parameter #1 ($haystack) of type string is deprecated in /hosting/www/clickea.net/public/wp-content/themes/Divi/includes/builder/module/helpers/HoverOptions.php on line 71 Deprecated: strpos(): Passing null to parameter #1 ($haystack) of type string is deprecated in /hosting/www/clickea.net/public/wp-content/themes/Divi/includes/builder/module/helpers/HoverOptions.php on line 71 Deprecated: strpos(): Passing null to parameter #1 ($haystack) of type string is deprecated in /hosting/www/clickea.net/public/wp-content/themes/Divi/includes/builder/module/helpers/HoverOptions.php on line 71 Deprecated: strpos(): Passing null to parameter #1 ($haystack) of type string is deprecated in /hosting/www/clickea.net/public/wp-content/themes/Divi/includes/builder/module/helpers/HoverOptions.php on line 71 Deprecated: strpos(): Passing null to parameter #1 ($haystack) of type string is deprecated in /hosting/www/clickea.net/public/wp-content/themes/Divi/includes/builder/module/helpers/HoverOptions.php on line 71 Deprecated: strpos(): Passing null to parameter #1 ($haystack) of type string is deprecated in /hosting/www/clickea.net/public/wp-content/themes/Divi/includes/builder/module/helpers/HoverOptions.php on line 71 Deprecated: strpos(): Passing null to parameter #1 ($haystack) of type string is deprecated in /hosting/www/clickea.net/public/wp-content/themes/Divi/includes/builder/module/helpers/HoverOptions.php on line 71 Deprecated: strpos(): Passing null to parameter #1 ($haystack) of type string is deprecated in /hosting/www/clickea.net/public/wp-content/themes/Divi/includes/builder/module/helpers/HoverOptions.php on line 71 Deprecated: strpos(): Passing null to parameter #1 ($haystack) of type string is deprecated in /hosting/www/clickea.net/public/wp-content/themes/Divi/includes/builder/module/helpers/HoverOptions.php on line 71 Deprecated: strpos(): Passing null to parameter #1 ($haystack) of type string is deprecated in /hosting/www/clickea.net/public/wp-content/themes/Divi/includes/builder/module/helpers/HoverOptions.php on line 71 Deprecated: strpos(): Passing null to parameter #1 ($haystack) of type string is deprecated in /hosting/www/clickea.net/public/wp-content/themes/Divi/includes/builder/module/helpers/HoverOptions.php on line 71 Deprecated: strpos(): Passing null to parameter #1 ($haystack) of type string is deprecated in /hosting/www/clickea.net/public/wp-content/themes/Divi/includes/builder/module/helpers/HoverOptions.php on line 71 Deprecated: strpos(): Passing null to parameter #1 ($haystack) of type string is deprecated in /hosting/www/clickea.net/public/wp-content/themes/Divi/includes/builder/module/helpers/HoverOptions.php on line 71 Deprecated: strpos(): Passing null to parameter #1 ($haystack) of type string is deprecated in /hosting/www/clickea.net/public/wp-content/themes/Divi/includes/builder/module/helpers/HoverOptions.php on line 71 Deprecated: strpos(): Passing null to parameter #1 ($haystack) of type string is deprecated in /hosting/www/clickea.net/public/wp-content/themes/Divi/includes/builder/module/helpers/HoverOptions.php on line 71 Deprecated: strpos(): Passing null to parameter #1 ($haystack) of type string is deprecated in /hosting/www/clickea.net/public/wp-content/themes/Divi/includes/builder/module/helpers/HoverOptions.php on line 71 Deprecated: strpos(): Passing null to parameter #1 ($haystack) of type string is deprecated in /hosting/www/clickea.net/public/wp-content/themes/Divi/includes/builder/module/helpers/HoverOptions.php on line 71 Deprecated: strpos(): Passing null to parameter #1 ($haystack) of type string is deprecated in /hosting/www/clickea.net/public/wp-content/themes/Divi/includes/builder/module/helpers/HoverOptions.php on line 71 Deprecated: strpos(): Passing null to parameter #1 ($haystack) of type string is deprecated in /hosting/www/clickea.net/public/wp-content/themes/Divi/includes/builder/module/helpers/HoverOptions.php on line 71 Deprecated: strpos(): Passing null to parameter #1 ($haystack) of type string is deprecated in /hosting/www/clickea.net/public/wp-content/themes/Divi/includes/builder/module/helpers/HoverOptions.php on line 71 Deprecated: strpos(): Passing null to parameter #1 ($haystack) of type string is deprecated in /hosting/www/clickea.net/public/wp-content/themes/Divi/includes/builder/module/helpers/HoverOptions.php on line 71 Deprecated: strpos(): Passing null to parameter #1 ($haystack) of type string is deprecated in /hosting/www/clickea.net/public/wp-content/themes/Divi/includes/builder/module/helpers/HoverOptions.php on line 71 Deprecated: strpos(): Passing null to parameter #1 ($haystack) of type string is deprecated in /hosting/www/clickea.net/public/wp-content/themes/Divi/includes/builder/module/helpers/HoverOptions.php on line 71 Deprecated: strpos(): Passing null to parameter #1 ($haystack) of type string is deprecated in /hosting/www/clickea.net/public/wp-content/themes/Divi/includes/builder/module/helpers/HoverOptions.php on line 71 Deprecated: strpos(): Passing null to parameter #1 ($haystack) of type string is deprecated in /hosting/www/clickea.net/public/wp-content/themes/Divi/includes/builder/module/helpers/HoverOptions.php on line 71 Deprecated: strpos(): Passing null to parameter #1 ($haystack) of type string is deprecated in /hosting/www/clickea.net/public/wp-content/themes/Divi/includes/builder/module/helpers/HoverOptions.php on line 71 Deprecated: strpos(): Passing null to parameter #1 ($haystack) of type string is deprecated in /hosting/www/clickea.net/public/wp-content/themes/Divi/includes/builder/module/helpers/HoverOptions.php on line 71 Deprecated: strpos(): Passing null to parameter #1 ($haystack) of type string is deprecated in /hosting/www/clickea.net/public/wp-content/themes/Divi/includes/builder/module/helpers/HoverOptions.php on line 71 Deprecated: strpos(): Passing null to parameter #1 ($haystack) of type string is deprecated in /hosting/www/clickea.net/public/wp-content/themes/Divi/includes/builder/module/helpers/HoverOptions.php on line 71 Deprecated: strpos(): Passing null to parameter #1 ($haystack) of type string is deprecated in /hosting/www/clickea.net/public/wp-content/themes/Divi/includes/builder/module/helpers/HoverOptions.php on line 71 Deprecated: strpos(): Passing null to parameter #1 ($haystack) of type string is deprecated in /hosting/www/clickea.net/public/wp-content/themes/Divi/includes/builder/module/helpers/HoverOptions.php on line 71 Deprecated: strpos(): Passing null to parameter #1 ($haystack) of type string is deprecated in /hosting/www/clickea.net/public/wp-content/themes/Divi/includes/builder/module/helpers/HoverOptions.php on line 71 Deprecated: strpos(): Passing null to parameter #1 ($haystack) of type string is deprecated in /hosting/www/clickea.net/public/wp-content/themes/Divi/includes/builder/module/helpers/HoverOptions.php on line 71 Deprecated: strpos(): Passing null to parameter #1 ($haystack) of type string is deprecated in /hosting/www/clickea.net/public/wp-content/themes/Divi/includes/builder/module/helpers/HoverOptions.php on line 71 Deprecated: strpos(): Passing null to parameter #1 ($haystack) of type string is deprecated in /hosting/www/clickea.net/public/wp-content/themes/Divi/includes/builder/module/helpers/HoverOptions.php on line 71 Deprecated: strpos(): Passing null to parameter #1 ($haystack) of type string is deprecated in /hosting/www/clickea.net/public/wp-content/themes/Divi/includes/builder/module/helpers/HoverOptions.php on line 71 Deprecated: strpos(): Passing null to parameter #1 ($haystack) of type string is deprecated in /hosting/www/clickea.net/public/wp-content/themes/Divi/includes/builder/module/helpers/HoverOptions.php on line 71 Deprecated: strpos(): Passing null to parameter #1 ($haystack) of type string is deprecated in /hosting/www/clickea.net/public/wp-content/themes/Divi/includes/builder/module/helpers/HoverOptions.php on line 71 Deprecated: strpos(): Passing null to parameter #1 ($haystack) of type string is deprecated in /hosting/www/clickea.net/public/wp-content/themes/Divi/includes/builder/module/helpers/HoverOptions.php on line 71 Deprecated: strpos(): Passing null to parameter #1 ($haystack) of type string is deprecated in /hosting/www/clickea.net/public/wp-content/themes/Divi/includes/builder/module/helpers/HoverOptions.php on line 71 Deprecated: strpos(): Passing null to parameter #1 ($haystack) of type string is deprecated in /hosting/www/clickea.net/public/wp-content/themes/Divi/includes/builder/module/helpers/HoverOptions.php on line 71 Deprecated: strpos(): Passing null to parameter #1 ($haystack) of type string is deprecated in /hosting/www/clickea.net/public/wp-content/themes/Divi/includes/builder/module/helpers/HoverOptions.php on line 71 Deprecated: strpos(): Passing null to parameter #1 ($haystack) of type string is deprecated in /hosting/www/clickea.net/public/wp-content/themes/Divi/includes/builder/module/helpers/HoverOptions.php on line 71 Deprecated: strpos(): Passing null to parameter #1 ($haystack) of type string is deprecated in /hosting/www/clickea.net/public/wp-content/themes/Divi/includes/builder/module/helpers/HoverOptions.php on line 71 Deprecated: strpos(): Passing null to parameter #1 ($haystack) of type string is deprecated in /hosting/www/clickea.net/public/wp-content/themes/Divi/includes/builder/module/helpers/HoverOptions.php on line 71 Deprecated: strpos(): Passing null to parameter #1 ($haystack) of type string is deprecated in /hosting/www/clickea.net/public/wp-content/themes/Divi/includes/builder/module/helpers/HoverOptions.php on line 71 Deprecated: strpos(): Passing null to parameter #1 ($haystack) of type string is deprecated in /hosting/www/clickea.net/public/wp-content/themes/Divi/includes/builder/module/helpers/HoverOptions.php on line 71 Deprecated: strpos(): Passing null to parameter #1 ($haystack) of type string is deprecated in /hosting/www/clickea.net/public/wp-content/themes/Divi/includes/builder/module/helpers/HoverOptions.php on line 71 Deprecated: strpos(): Passing null to parameter #1 ($haystack) of type string is deprecated in /hosting/www/clickea.net/public/wp-content/themes/Divi/includes/builder/module/helpers/HoverOptions.php on line 71 Deprecated: strpos(): Passing null to parameter #1 ($haystack) of type string is deprecated in /hosting/www/clickea.net/public/wp-content/themes/Divi/includes/builder/module/helpers/HoverOptions.php on line 71 Deprecated: strpos(): Passing null to parameter #1 ($haystack) of type string is deprecated in /hosting/www/clickea.net/public/wp-content/themes/Divi/includes/builder/module/helpers/HoverOptions.php on line 71 Deprecated: strpos(): Passing null to parameter #1 ($haystack) of type string is deprecated in /hosting/www/clickea.net/public/wp-content/themes/Divi/includes/builder/module/helpers/HoverOptions.php on line 71 Deprecated: rtrim(): Passing null to parameter #1 ($string) of type string is deprecated in /hosting/www/clickea.net/public/wp-content/themes/Divi/includes/builder/class-et-builder-element.php on line 16522 Deprecated: strpos(): Passing null to parameter #1 ($haystack) of type string is deprecated in /hosting/www/clickea.net/public/wp-content/themes/Divi/includes/builder/module/helpers/HoverOptions.php on line 71 Deprecated: strpos(): Passing null to parameter #1 ($haystack) of type string is deprecated in /hosting/www/clickea.net/public/wp-content/themes/Divi/includes/builder/module/helpers/HoverOptions.php on line 71 Deprecated: strpos(): Passing null to parameter #1 ($haystack) of type string is deprecated in /hosting/www/clickea.net/public/wp-content/themes/Divi/includes/builder/module/helpers/HoverOptions.php on line 71 Deprecated: strpos(): Passing null to parameter #1 ($haystack) of type string is deprecated in /hosting/www/clickea.net/public/wp-content/themes/Divi/includes/builder/module/helpers/HoverOptions.php on line 71 Deprecated: strpos(): Passing null to parameter #1 ($haystack) of type string is deprecated in /hosting/www/clickea.net/public/wp-content/themes/Divi/includes/builder/module/helpers/HoverOptions.php on line 71 Deprecated: strpos(): Passing null to parameter #1 ($haystack) of type string is deprecated in /hosting/www/clickea.net/public/wp-content/themes/Divi/includes/builder/module/helpers/HoverOptions.php on line 71 Deprecated: strpos(): Passing null to parameter #1 ($haystack) of type string is deprecated in /hosting/www/clickea.net/public/wp-content/themes/Divi/includes/builder/module/helpers/HoverOptions.php on line 71 Deprecated: strpos(): Passing null to parameter #1 ($haystack) of type string is deprecated in /hosting/www/clickea.net/public/wp-content/themes/Divi/includes/builder/module/helpers/HoverOptions.php on line 71 Deprecated: strpos(): Passing null to parameter #1 ($haystack) of type string is deprecated in /hosting/www/clickea.net/public/wp-content/themes/Divi/includes/builder/module/helpers/HoverOptions.php on line 71 Deprecated: strpos(): Passing null to parameter #1 ($haystack) of type string is deprecated in /hosting/www/clickea.net/public/wp-content/themes/Divi/includes/builder/module/helpers/HoverOptions.php on line 71 Deprecated: strpos(): Passing null to parameter #1 ($haystack) of type string is deprecated in /hosting/www/clickea.net/public/wp-content/themes/Divi/includes/builder/module/helpers/HoverOptions.php on line 71 Deprecated: strpos(): Passing null to parameter #1 ($haystack) of type string is deprecated in /hosting/www/clickea.net/public/wp-content/themes/Divi/includes/builder/module/helpers/HoverOptions.php on line 71 Deprecated: strpos(): Passing null to parameter #1 ($haystack) of type string is deprecated in /hosting/www/clickea.net/public/wp-content/themes/Divi/includes/builder/module/helpers/HoverOptions.php on line 71 Deprecated: strpos(): Passing null to parameter #1 ($haystack) of type string is deprecated in /hosting/www/clickea.net/public/wp-content/themes/Divi/includes/builder/module/helpers/HoverOptions.php on line 71 Deprecated: strpos(): Passing null to parameter #1 ($haystack) of type string is deprecated in /hosting/www/clickea.net/public/wp-content/themes/Divi/includes/builder/module/helpers/HoverOptions.php on line 71 Deprecated: strpos(): Passing null to parameter #1 ($haystack) of type string is deprecated in /hosting/www/clickea.net/public/wp-content/themes/Divi/includes/builder/module/helpers/HoverOptions.php on line 71 Deprecated: strpos(): Passing null to parameter #1 ($haystack) of type string is deprecated in /hosting/www/clickea.net/public/wp-content/themes/Divi/includes/builder/module/helpers/HoverOptions.php on line 71 Deprecated: strpos(): Passing null to parameter #1 ($haystack) of type string is deprecated in /hosting/www/clickea.net/public/wp-content/themes/Divi/includes/builder/module/helpers/HoverOptions.php on line 71 Deprecated: strpos(): Passing null to parameter #1 ($haystack) of type string is deprecated in /hosting/www/clickea.net/public/wp-content/themes/Divi/includes/builder/module/helpers/HoverOptions.php on line 71 Deprecated: strpos(): Passing null to parameter #1 ($haystack) of type string is deprecated in /hosting/www/clickea.net/public/wp-content/themes/Divi/includes/builder/module/helpers/HoverOptions.php on line 71 Deprecated: strpos(): Passing null to parameter #1 ($haystack) of type string is deprecated in /hosting/www/clickea.net/public/wp-content/themes/Divi/includes/builder/module/helpers/HoverOptions.php on line 71 Deprecated: strpos(): Passing null to parameter #1 ($haystack) of type string is deprecated in /hosting/www/clickea.net/public/wp-content/themes/Divi/includes/builder/module/helpers/HoverOptions.php on line 71 Deprecated: strpos(): Passing null to parameter #1 ($haystack) of type string is deprecated in /hosting/www/clickea.net/public/wp-content/themes/Divi/includes/builder/module/helpers/HoverOptions.php on line 71 Deprecated: strpos(): Passing null to parameter #1 ($haystack) of type string is deprecated in /hosting/www/clickea.net/public/wp-content/themes/Divi/includes/builder/module/helpers/HoverOptions.php on line 71 Deprecated: strpos(): Passing null to parameter #1 ($haystack) of type string is deprecated in /hosting/www/clickea.net/public/wp-content/themes/Divi/includes/builder/module/helpers/HoverOptions.php on line 71 Deprecated: strpos(): Passing null to parameter #1 ($haystack) of type string is deprecated in /hosting/www/clickea.net/public/wp-content/themes/Divi/includes/builder/module/helpers/HoverOptions.php on line 71 Deprecated: strpos(): Passing null to parameter #1 ($haystack) of type string is deprecated in /hosting/www/clickea.net/public/wp-content/themes/Divi/includes/builder/module/helpers/HoverOptions.php on line 71 Deprecated: strpos(): Passing null to parameter #1 ($haystack) of type string is deprecated in /hosting/www/clickea.net/public/wp-content/themes/Divi/includes/builder/module/helpers/HoverOptions.php on line 71 Deprecated: strpos(): Passing null to parameter #1 ($haystack) of type string is deprecated in /hosting/www/clickea.net/public/wp-content/themes/Divi/includes/builder/module/helpers/HoverOptions.php on line 71 Deprecated: strpos(): Passing null to parameter #1 ($haystack) of type string is deprecated in /hosting/www/clickea.net/public/wp-content/themes/Divi/includes/builder/module/helpers/HoverOptions.php on line 71 Deprecated: strpos(): Passing null to parameter #1 ($haystack) of type string is deprecated in /hosting/www/clickea.net/public/wp-content/themes/Divi/includes/builder/module/helpers/HoverOptions.php on line 71 Deprecated: strpos(): Passing null to parameter #1 ($haystack) of type string is deprecated in /hosting/www/clickea.net/public/wp-content/themes/Divi/includes/builder/module/helpers/HoverOptions.php on line 71 Deprecated: strpos(): Passing null to parameter #1 ($haystack) of type string is deprecated in /hosting/www/clickea.net/public/wp-content/themes/Divi/includes/builder/module/helpers/HoverOptions.php on line 71 Deprecated: strpos(): Passing null to parameter #1 ($haystack) of type string is deprecated in /hosting/www/clickea.net/public/wp-content/themes/Divi/includes/builder/module/helpers/HoverOptions.php on line 71 Deprecated: strpos(): Passing null to parameter #1 ($haystack) of type string is deprecated in /hosting/www/clickea.net/public/wp-content/themes/Divi/includes/builder/module/helpers/HoverOptions.php on line 71 Deprecated: strpos(): Passing null to parameter #1 ($haystack) of type string is deprecated in /hosting/www/clickea.net/public/wp-content/themes/Divi/includes/builder/module/helpers/HoverOptions.php on line 71 Deprecated: strpos(): Passing null to parameter #1 ($haystack) of type string is deprecated in /hosting/www/clickea.net/public/wp-content/themes/Divi/includes/builder/module/helpers/HoverOptions.php on line 71 Deprecated: strpos(): Passing null to parameter #1 ($haystack) of type string is deprecated in /hosting/www/clickea.net/public/wp-content/themes/Divi/includes/builder/module/helpers/HoverOptions.php on line 71 Deprecated: strpos(): Passing null to parameter #1 ($haystack) of type string is deprecated in /hosting/www/clickea.net/public/wp-content/themes/Divi/includes/builder/module/helpers/HoverOptions.php on line 71 Deprecated: strpos(): Passing null to parameter #1 ($haystack) of type string is deprecated in /hosting/www/clickea.net/public/wp-content/themes/Divi/includes/builder/module/helpers/HoverOptions.php on line 71 Deprecated: strpos(): Passing null to parameter #1 ($haystack) of type string is deprecated in /hosting/www/clickea.net/public/wp-content/themes/Divi/includes/builder/module/helpers/HoverOptions.php on line 71 Deprecated: strpos(): Passing null to parameter #1 ($haystack) of type string is deprecated in /hosting/www/clickea.net/public/wp-content/themes/Divi/includes/builder/module/helpers/HoverOptions.php on line 71 Deprecated: strpos(): Passing null to parameter #1 ($haystack) of type string is deprecated in /hosting/www/clickea.net/public/wp-content/themes/Divi/includes/builder/module/helpers/HoverOptions.php on line 71 Deprecated: strpos(): Passing null to parameter #1 ($haystack) of type string is deprecated in /hosting/www/clickea.net/public/wp-content/themes/Divi/includes/builder/module/helpers/HoverOptions.php on line 71 Deprecated: strpos(): Passing null to parameter #1 ($haystack) of type string is deprecated in /hosting/www/clickea.net/public/wp-content/themes/Divi/includes/builder/module/helpers/HoverOptions.php on line 71 Deprecated: strpos(): Passing null to parameter #1 ($haystack) of type string is deprecated in /hosting/www/clickea.net/public/wp-content/themes/Divi/includes/builder/module/helpers/HoverOptions.php on line 71 Deprecated: strpos(): Passing null to parameter #1 ($haystack) of type string is deprecated in /hosting/www/clickea.net/public/wp-content/themes/Divi/includes/builder/module/helpers/HoverOptions.php on line 71 Deprecated: strpos(): Passing null to parameter #1 ($haystack) of type string is deprecated in /hosting/www/clickea.net/public/wp-content/themes/Divi/includes/builder/module/helpers/HoverOptions.php on line 71 Deprecated: strpos(): Passing null to parameter #1 ($haystack) of type string is deprecated in /hosting/www/clickea.net/public/wp-content/themes/Divi/includes/builder/module/helpers/HoverOptions.php on line 71 Deprecated: strpos(): Passing null to parameter #1 ($haystack) of type string is deprecated in /hosting/www/clickea.net/public/wp-content/themes/Divi/includes/builder/module/helpers/HoverOptions.php on line 71 Deprecated: strpos(): Passing null to parameter #1 ($haystack) of type string is deprecated in /hosting/www/clickea.net/public/wp-content/themes/Divi/includes/builder/module/helpers/HoverOptions.php on line 71 Deprecated: strpos(): Passing null to parameter #1 ($haystack) of type string is deprecated in /hosting/www/clickea.net/public/wp-content/themes/Divi/includes/builder/module/helpers/HoverOptions.php on line 71 Deprecated: strpos(): Passing null to parameter #1 ($haystack) of type string is deprecated in /hosting/www/clickea.net/public/wp-content/themes/Divi/includes/builder/module/helpers/HoverOptions.php on line 71 Deprecated: strpos(): Passing null to parameter #1 ($haystack) of type string is deprecated in /hosting/www/clickea.net/public/wp-content/themes/Divi/includes/builder/module/helpers/HoverOptions.php on line 71 Deprecated: strpos(): Passing null to parameter #1 ($haystack) of type string is deprecated in /hosting/www/clickea.net/public/wp-content/themes/Divi/includes/builder/module/helpers/HoverOptions.php on line 71 Deprecated: strpos(): Passing null to parameter #1 ($haystack) of type string is deprecated in /hosting/www/clickea.net/public/wp-content/themes/Divi/includes/builder/module/helpers/HoverOptions.php on line 71 Deprecated: strpos(): Passing null to parameter #1 ($haystack) of type string is deprecated in /hosting/www/clickea.net/public/wp-content/themes/Divi/includes/builder/module/helpers/HoverOptions.php on line 71 Deprecated: strpos(): Passing null to parameter #1 ($haystack) of type string is deprecated in /hosting/www/clickea.net/public/wp-content/themes/Divi/includes/builder/module/helpers/HoverOptions.php on line 71 Deprecated: strpos(): Passing null to parameter #1 ($haystack) of type string is deprecated in /hosting/www/clickea.net/public/wp-content/themes/Divi/includes/builder/module/helpers/HoverOptions.php on line 71 Deprecated: strpos(): Passing null to parameter #1 ($haystack) of type string is deprecated in /hosting/www/clickea.net/public/wp-content/themes/Divi/includes/builder/module/helpers/HoverOptions.php on line 71 Deprecated: strpos(): Passing null to parameter #1 ($haystack) of type string is deprecated in /hosting/www/clickea.net/public/wp-content/themes/Divi/includes/builder/module/helpers/HoverOptions.php on line 71 Deprecated: strpos(): Passing null to parameter #1 ($haystack) of type string is deprecated in /hosting/www/clickea.net/public/wp-content/themes/Divi/includes/builder/module/helpers/HoverOptions.php on line 71 Deprecated: strpos(): Passing null to parameter #1 ($haystack) of type string is deprecated in /hosting/www/clickea.net/public/wp-content/themes/Divi/includes/builder/module/helpers/HoverOptions.php on line 71 Deprecated: strpos(): Passing null to parameter #1 ($haystack) of type string is deprecated in /hosting/www/clickea.net/public/wp-content/themes/Divi/includes/builder/module/helpers/HoverOptions.php on line 71 Deprecated: strpos(): Passing null to parameter #1 ($haystack) of type string is deprecated in /hosting/www/clickea.net/public/wp-content/themes/Divi/includes/builder/module/helpers/HoverOptions.php on line 71 Deprecated: strpos(): Passing null to parameter #1 ($haystack) of type string is deprecated in /hosting/www/clickea.net/public/wp-content/themes/Divi/includes/builder/module/helpers/HoverOptions.php on line 71 Deprecated: strpos(): Passing null to parameter #1 ($haystack) of type string is deprecated in /hosting/www/clickea.net/public/wp-content/themes/Divi/includes/builder/module/helpers/HoverOptions.php on line 71 Deprecated: strpos(): Passing null to parameter #1 ($haystack) of type string is deprecated in /hosting/www/clickea.net/public/wp-content/themes/Divi/includes/builder/module/helpers/HoverOptions.php on line 71 Deprecated: strpos(): Passing null to parameter #1 ($haystack) of type string is deprecated in /hosting/www/clickea.net/public/wp-content/themes/Divi/includes/builder/module/helpers/HoverOptions.php on line 71 Deprecated: strpos(): Passing null to parameter #1 ($haystack) of type string is deprecated in /hosting/www/clickea.net/public/wp-content/themes/Divi/includes/builder/module/helpers/HoverOptions.php on line 71 Deprecated: strpos(): Passing null to parameter #1 ($haystack) of type string is deprecated in /hosting/www/clickea.net/public/wp-content/themes/Divi/includes/builder/module/helpers/HoverOptions.php on line 71 Deprecated: strpos(): Passing null to parameter #1 ($haystack) of type string is deprecated in /hosting/www/clickea.net/public/wp-content/themes/Divi/includes/builder/module/helpers/HoverOptions.php on line 71 Deprecated: strpos(): Passing null to parameter #1 ($haystack) of type string is deprecated in /hosting/www/clickea.net/public/wp-content/themes/Divi/includes/builder/module/helpers/HoverOptions.php on line 71 Deprecated: strpos(): Passing null to parameter #1 ($haystack) of type string is deprecated in /hosting/www/clickea.net/public/wp-content/themes/Divi/includes/builder/module/helpers/HoverOptions.php on line 71 Deprecated: strpos(): Passing null to parameter #1 ($haystack) of type string is deprecated in /hosting/www/clickea.net/public/wp-content/themes/Divi/includes/builder/module/helpers/HoverOptions.php on line 71 Deprecated: strpos(): Passing null to parameter #1 ($haystack) of type string is deprecated in /hosting/www/clickea.net/public/wp-content/themes/Divi/includes/builder/module/helpers/HoverOptions.php on line 71 Deprecated: strpos(): Passing null to parameter #1 ($haystack) of type string is deprecated in /hosting/www/clickea.net/public/wp-content/themes/Divi/includes/builder/module/helpers/HoverOptions.php on line 71 Deprecated: strpos(): Passing null to parameter #1 ($haystack) of type string is deprecated in /hosting/www/clickea.net/public/wp-content/themes/Divi/includes/builder/module/helpers/HoverOptions.php on line 71 Deprecated: strpos(): Passing null to parameter #1 ($haystack) of type string is deprecated in /hosting/www/clickea.net/public/wp-content/themes/Divi/includes/builder/module/helpers/HoverOptions.php on line 71 Deprecated: strpos(): Passing null to parameter #1 ($haystack) of type string is deprecated in /hosting/www/clickea.net/public/wp-content/themes/Divi/includes/builder/module/helpers/HoverOptions.php on line 71 Deprecated: strpos(): Passing null to parameter #1 ($haystack) of type string is deprecated in /hosting/www/clickea.net/public/wp-content/themes/Divi/includes/builder/module/helpers/HoverOptions.php on line 71 Deprecated: strpos(): Passing null to parameter #1 ($haystack) of type string is deprecated in /hosting/www/clickea.net/public/wp-content/themes/Divi/includes/builder/module/helpers/HoverOptions.php on line 71 Deprecated: strpos(): Passing null to parameter #1 ($haystack) of type string is deprecated in /hosting/www/clickea.net/public/wp-content/themes/Divi/includes/builder/module/helpers/HoverOptions.php on line 71 Deprecated: strpos(): Passing null to parameter #1 ($haystack) of type string is deprecated in /hosting/www/clickea.net/public/wp-content/themes/Divi/includes/builder/module/helpers/HoverOptions.php on line 71 Deprecated: strpos(): Passing null to parameter #1 ($haystack) of type string is deprecated in /hosting/www/clickea.net/public/wp-content/themes/Divi/includes/builder/module/helpers/HoverOptions.php on line 71 Deprecated: strpos(): Passing null to parameter #1 ($haystack) of type string is deprecated in /hosting/www/clickea.net/public/wp-content/themes/Divi/includes/builder/module/helpers/HoverOptions.php on line 71 Deprecated: strpos(): Passing null to parameter #1 ($haystack) of type string is deprecated in /hosting/www/clickea.net/public/wp-content/themes/Divi/includes/builder/module/helpers/HoverOptions.php on line 71 Deprecated: strpos(): Passing null to parameter #1 ($haystack) of type string is deprecated in /hosting/www/clickea.net/public/wp-content/themes/Divi/includes/builder/module/helpers/HoverOptions.php on line 71 Deprecated: strpos(): Passing null to parameter #1 ($haystack) of type string is deprecated in /hosting/www/clickea.net/public/wp-content/themes/Divi/includes/builder/module/helpers/HoverOptions.php on line 71 Deprecated: strpos(): Passing null to parameter #1 ($haystack) of type string is deprecated in /hosting/www/clickea.net/public/wp-content/themes/Divi/includes/builder/module/helpers/HoverOptions.php on line 71 Deprecated: strpos(): Passing null to parameter #1 ($haystack) of type string is deprecated in /hosting/www/clickea.net/public/wp-content/themes/Divi/includes/builder/module/helpers/HoverOptions.php on line 71 Deprecated: strpos(): Passing null to parameter #1 ($haystack) of type string is deprecated in /hosting/www/clickea.net/public/wp-content/themes/Divi/includes/builder/module/helpers/HoverOptions.php on line 71 Deprecated: strpos(): Passing null to parameter #1 ($haystack) of type string is deprecated in /hosting/www/clickea.net/public/wp-content/themes/Divi/includes/builder/module/helpers/HoverOptions.php on line 71 Deprecated: strpos(): Passing null to parameter #1 ($haystack) of type string is deprecated in /hosting/www/clickea.net/public/wp-content/themes/Divi/includes/builder/module/helpers/HoverOptions.php on line 71 Deprecated: strpos(): Passing null to parameter #1 ($haystack) of type string is deprecated in /hosting/www/clickea.net/public/wp-content/themes/Divi/includes/builder/module/helpers/HoverOptions.php on line 71 Deprecated: strpos(): Passing null to parameter #1 ($haystack) of type string is deprecated in /hosting/www/clickea.net/public/wp-content/themes/Divi/includes/builder/module/helpers/HoverOptions.php on line 71 Deprecated: strpos(): Passing null to parameter #1 ($haystack) of type string is deprecated in /hosting/www/clickea.net/public/wp-content/themes/Divi/includes/builder/module/helpers/HoverOptions.php on line 71 Deprecated: strpos(): Passing null to parameter #1 ($haystack) of type string is deprecated in /hosting/www/clickea.net/public/wp-content/themes/Divi/includes/builder/module/helpers/HoverOptions.php on line 71 Deprecated: strpos(): Passing null to parameter #1 ($haystack) of type string is deprecated in /hosting/www/clickea.net/public/wp-content/themes/Divi/includes/builder/module/helpers/HoverOptions.php on line 71 Deprecated: strpos(): Passing null to parameter #1 ($haystack) of type string is deprecated in /hosting/www/clickea.net/public/wp-content/themes/Divi/includes/builder/module/helpers/HoverOptions.php on line 71 Deprecated: strpos(): Passing null to parameter #1 ($haystack) of type string is deprecated in /hosting/www/clickea.net/public/wp-content/themes/Divi/includes/builder/module/helpers/HoverOptions.php on line 71 Deprecated: strpos(): Passing null to parameter #1 ($haystack) of type string is deprecated in /hosting/www/clickea.net/public/wp-content/themes/Divi/includes/builder/module/helpers/HoverOptions.php on line 71 Deprecated: strpos(): Passing null to parameter #1 ($haystack) of type string is deprecated in /hosting/www/clickea.net/public/wp-content/themes/Divi/includes/builder/module/helpers/HoverOptions.php on line 71 Deprecated: strpos(): Passing null to parameter #1 ($haystack) of type string is deprecated in /hosting/www/clickea.net/public/wp-content/themes/Divi/includes/builder/module/helpers/HoverOptions.php on line 71 Deprecated: strpos(): Passing null to parameter #1 ($haystack) of type string is deprecated in /hosting/www/clickea.net/public/wp-content/themes/Divi/includes/builder/module/helpers/HoverOptions.php on line 71 Deprecated: strpos(): Passing null to parameter #1 ($haystack) of type string is deprecated in /hosting/www/clickea.net/public/wp-content/themes/Divi/includes/builder/module/helpers/HoverOptions.php on line 71 Deprecated: strpos(): Passing null to parameter #1 ($haystack) of type string is deprecated in /hosting/www/clickea.net/public/wp-content/themes/Divi/includes/builder/module/helpers/HoverOptions.php on line 71 Deprecated: strpos(): Passing null to parameter #1 ($haystack) of type string is deprecated in /hosting/www/clickea.net/public/wp-content/themes/Divi/includes/builder/module/helpers/HoverOptions.php on line 71 Deprecated: strpos(): Passing null to parameter #1 ($haystack) of type string is deprecated in /hosting/www/clickea.net/public/wp-content/themes/Divi/includes/builder/module/helpers/HoverOptions.php on line 71 Deprecated: strpos(): Passing null to parameter #1 ($haystack) of type string is deprecated in /hosting/www/clickea.net/public/wp-content/themes/Divi/includes/builder/module/helpers/HoverOptions.php on line 71 Deprecated: strpos(): Passing null to parameter #1 ($haystack) of type string is deprecated in /hosting/www/clickea.net/public/wp-content/themes/Divi/includes/builder/module/helpers/HoverOptions.php on line 71 Deprecated: strpos(): Passing null to parameter #1 ($haystack) of type string is deprecated in /hosting/www/clickea.net/public/wp-content/themes/Divi/includes/builder/module/helpers/HoverOptions.php on line 71 Deprecated: strpos(): Passing null to parameter #1 ($haystack) of type string is deprecated in /hosting/www/clickea.net/public/wp-content/themes/Divi/includes/builder/module/helpers/HoverOptions.php on line 71 Deprecated: strpos(): Passing null to parameter #1 ($haystack) of type string is deprecated in /hosting/www/clickea.net/public/wp-content/themes/Divi/includes/builder/module/helpers/HoverOptions.php on line 71 Deprecated: strpos(): Passing null to parameter #1 ($haystack) of type string is deprecated in /hosting/www/clickea.net/public/wp-content/themes/Divi/includes/builder/module/helpers/HoverOptions.php on line 71 Deprecated: strpos(): Passing null to parameter #1 ($haystack) of type string is deprecated in /hosting/www/clickea.net/public/wp-content/themes/Divi/includes/builder/module/helpers/HoverOptions.php on line 71 Deprecated: strpos(): Passing null to parameter #1 ($haystack) of type string is deprecated in /hosting/www/clickea.net/public/wp-content/themes/Divi/includes/builder/module/helpers/HoverOptions.php on line 71 Deprecated: strpos(): Passing null to parameter #1 ($haystack) of type string is deprecated in /hosting/www/clickea.net/public/wp-content/themes/Divi/includes/builder/module/helpers/HoverOptions.php on line 71 Deprecated: strpos(): Passing null to parameter #1 ($haystack) of type string is deprecated in /hosting/www/clickea.net/public/wp-content/themes/Divi/includes/builder/module/helpers/HoverOptions.php on line 71 Deprecated: strpos(): Passing null to parameter #1 ($haystack) of type string is deprecated in /hosting/www/clickea.net/public/wp-content/themes/Divi/includes/builder/module/helpers/HoverOptions.php on line 71 Deprecated: strpos(): Passing null to parameter #1 ($haystack) of type string is deprecated in /hosting/www/clickea.net/public/wp-content/themes/Divi/includes/builder/module/helpers/HoverOptions.php on line 71 Deprecated: strpos(): Passing null to parameter #1 ($haystack) of type string is deprecated in /hosting/www/clickea.net/public/wp-content/themes/Divi/includes/builder/module/helpers/HoverOptions.php on line 71 Deprecated: strpos(): Passing null to parameter #1 ($haystack) of type string is deprecated in /hosting/www/clickea.net/public/wp-content/themes/Divi/includes/builder/module/helpers/HoverOptions.php on line 71 Deprecated: strpos(): Passing null to parameter #1 ($haystack) of type string is deprecated in /hosting/www/clickea.net/public/wp-content/themes/Divi/includes/builder/module/helpers/HoverOptions.php on line 71 Deprecated: strpos(): Passing null to parameter #1 ($haystack) of type string is deprecated in /hosting/www/clickea.net/public/wp-content/themes/Divi/includes/builder/module/helpers/HoverOptions.php on line 71 Deprecated: strpos(): Passing null to parameter #1 ($haystack) of type string is deprecated in /hosting/www/clickea.net/public/wp-content/themes/Divi/includes/builder/module/helpers/HoverOptions.php on line 71 Deprecated: strpos(): Passing null to parameter #1 ($haystack) of type string is deprecated in /hosting/www/clickea.net/public/wp-content/themes/Divi/includes/builder/module/helpers/HoverOptions.php on line 71 Deprecated: strpos(): Passing null to parameter #1 ($haystack) of type string is deprecated in /hosting/www/clickea.net/public/wp-content/themes/Divi/includes/builder/module/helpers/HoverOptions.php on line 71 Deprecated: strpos(): Passing null to parameter #1 ($haystack) of type string is deprecated in /hosting/www/clickea.net/public/wp-content/themes/Divi/includes/builder/module/helpers/HoverOptions.php on line 71 Deprecated: strpos(): Passing null to parameter #1 ($haystack) of type string is deprecated in /hosting/www/clickea.net/public/wp-content/themes/Divi/includes/builder/module/helpers/HoverOptions.php on line 71 Deprecated: strpos(): Passing null to parameter #1 ($haystack) of type string is deprecated in /hosting/www/clickea.net/public/wp-content/themes/Divi/includes/builder/module/helpers/HoverOptions.php on line 71 Deprecated: strpos(): Passing null to parameter #1 ($haystack) of type string is deprecated in /hosting/www/clickea.net/public/wp-content/themes/Divi/includes/builder/module/helpers/HoverOptions.php on line 71 Deprecated: strpos(): Passing null to parameter #1 ($haystack) of type string is deprecated in /hosting/www/clickea.net/public/wp-content/themes/Divi/includes/builder/module/helpers/HoverOptions.php on line 71 Deprecated: strpos(): Passing null to parameter #1 ($haystack) of type string is deprecated in /hosting/www/clickea.net/public/wp-content/themes/Divi/includes/builder/module/helpers/HoverOptions.php on line 71 Deprecated: strpos(): Passing null to parameter #1 ($haystack) of type string is deprecated in /hosting/www/clickea.net/public/wp-content/themes/Divi/includes/builder/module/helpers/HoverOptions.php on line 71 Deprecated: strpos(): Passing null to parameter #1 ($haystack) of type string is deprecated in /hosting/www/clickea.net/public/wp-content/themes/Divi/includes/builder/module/helpers/HoverOptions.php on line 71 Deprecated: strpos(): Passing null to parameter #1 ($haystack) of type string is deprecated in /hosting/www/clickea.net/public/wp-content/themes/Divi/includes/builder/module/helpers/HoverOptions.php on line 71 Deprecated: strpos(): Passing null to parameter #1 ($haystack) of type string is deprecated in /hosting/www/clickea.net/public/wp-content/themes/Divi/includes/builder/module/helpers/HoverOptions.php on line 71 Deprecated: strpos(): Passing null to parameter #1 ($haystack) of type string is deprecated in /hosting/www/clickea.net/public/wp-content/themes/Divi/includes/builder/module/helpers/HoverOptions.php on line 71 Deprecated: strpos(): Passing null to parameter #1 ($haystack) of type string is deprecated in /hosting/www/clickea.net/public/wp-content/themes/Divi/includes/builder/module/helpers/HoverOptions.php on line 71 Deprecated: strpos(): Passing null to parameter #1 ($haystack) of type string is deprecated in /hosting/www/clickea.net/public/wp-content/themes/Divi/includes/builder/module/helpers/HoverOptions.php on line 71 Deprecated: strpos(): Passing null to parameter #1 ($haystack) of type string is deprecated in /hosting/www/clickea.net/public/wp-content/themes/Divi/includes/builder/module/helpers/HoverOptions.php on line 71 Deprecated: strpos(): Passing null to parameter #1 ($haystack) of type string is deprecated in /hosting/www/clickea.net/public/wp-content/themes/Divi/includes/builder/module/helpers/HoverOptions.php on line 71 Deprecated: strpos(): Passing null to parameter #1 ($haystack) of type string is deprecated in /hosting/www/clickea.net/public/wp-content/themes/Divi/includes/builder/module/helpers/HoverOptions.php on line 71 Deprecated: strpos(): Passing null to parameter #1 ($haystack) of type string is deprecated in /hosting/www/clickea.net/public/wp-content/themes/Divi/includes/builder/module/helpers/HoverOptions.php on line 71 Deprecated: strpos(): Passing null to parameter #1 ($haystack) of type string is deprecated in /hosting/www/clickea.net/public/wp-content/themes/Divi/includes/builder/module/helpers/HoverOptions.php on line 71 Deprecated: strpos(): Passing null to parameter #1 ($haystack) of type string is deprecated in /hosting/www/clickea.net/public/wp-content/themes/Divi/includes/builder/module/helpers/HoverOptions.php on line 71 Deprecated: strpos(): Passing null to parameter #1 ($haystack) of type string is deprecated in /hosting/www/clickea.net/public/wp-content/themes/Divi/includes/builder/module/helpers/HoverOptions.php on line 71 Deprecated: strpos(): Passing null to parameter #1 ($haystack) of type string is deprecated in /hosting/www/clickea.net/public/wp-content/themes/Divi/includes/builder/module/helpers/HoverOptions.php on line 71 Deprecated: strpos(): Passing null to parameter #1 ($haystack) of type string is deprecated in /hosting/www/clickea.net/public/wp-content/themes/Divi/includes/builder/module/helpers/HoverOptions.php on line 71 Deprecated: strpos(): Passing null to parameter #1 ($haystack) of type string is deprecated in /hosting/www/clickea.net/public/wp-content/themes/Divi/includes/builder/module/helpers/HoverOptions.php on line 71 Deprecated: strpos(): Passing null to parameter #1 ($haystack) of type string is deprecated in /hosting/www/clickea.net/public/wp-content/themes/Divi/includes/builder/module/helpers/HoverOptions.php on line 71 Deprecated: strpos(): Passing null to parameter #1 ($haystack) of type string is deprecated in /hosting/www/clickea.net/public/wp-content/themes/Divi/includes/builder/module/helpers/HoverOptions.php on line 71 Deprecated: strpos(): Passing null to parameter #1 ($haystack) of type string is deprecated in /hosting/www/clickea.net/public/wp-content/themes/Divi/includes/builder/module/helpers/HoverOptions.php on line 71 Deprecated: strpos(): Passing null to parameter #1 ($haystack) of type string is deprecated in /hosting/www/clickea.net/public/wp-content/themes/Divi/includes/builder/module/helpers/HoverOptions.php on line 71 Deprecated: strpos(): Passing null to parameter #1 ($haystack) of type string is deprecated in /hosting/www/clickea.net/public/wp-content/themes/Divi/includes/builder/module/helpers/HoverOptions.php on line 71 Deprecated: strpos(): Passing null to parameter #1 ($haystack) of type string is deprecated in /hosting/www/clickea.net/public/wp-content/themes/Divi/includes/builder/module/helpers/HoverOptions.php on line 71 Deprecated: strpos(): Passing null to parameter #1 ($haystack) of type string is deprecated in /hosting/www/clickea.net/public/wp-content/themes/Divi/includes/builder/module/helpers/HoverOptions.php on line 71 Deprecated: strpos(): Passing null to parameter #1 ($haystack) of type string is deprecated in /hosting/www/clickea.net/public/wp-content/themes/Divi/includes/builder/module/helpers/HoverOptions.php on line 71 Deprecated: strpos(): Passing null to parameter #1 ($haystack) of type string is deprecated in /hosting/www/clickea.net/public/wp-content/themes/Divi/includes/builder/module/helpers/HoverOptions.php on line 71 Deprecated: strpos(): Passing null to parameter #1 ($haystack) of type string is deprecated in /hosting/www/clickea.net/public/wp-content/themes/Divi/includes/builder/module/helpers/HoverOptions.php on line 71 Deprecated: strpos(): Passing null to parameter #1 ($haystack) of type string is deprecated in /hosting/www/clickea.net/public/wp-content/themes/Divi/includes/builder/module/helpers/HoverOptions.php on line 71 Deprecated: strpos(): Passing null to parameter #1 ($haystack) of type string is deprecated in /hosting/www/clickea.net/public/wp-content/themes/Divi/includes/builder/module/helpers/HoverOptions.php on line 71 Deprecated: strpos(): Passing null to parameter #1 ($haystack) of type string is deprecated in /hosting/www/clickea.net/public/wp-content/themes/Divi/includes/builder/module/helpers/HoverOptions.php on line 71 Deprecated: strpos(): Passing null to parameter #1 ($haystack) of type string is deprecated in /hosting/www/clickea.net/public/wp-content/themes/Divi/includes/builder/module/helpers/HoverOptions.php on line 71 Deprecated: strpos(): Passing null to parameter #1 ($haystack) of type string is deprecated in /hosting/www/clickea.net/public/wp-content/themes/Divi/includes/builder/module/helpers/HoverOptions.php on line 71 Deprecated: strpos(): Passing null to parameter #1 ($haystack) of type string is deprecated in /hosting/www/clickea.net/public/wp-content/themes/Divi/includes/builder/module/helpers/HoverOptions.php on line 71 Deprecated: strpos(): Passing null to parameter #1 ($haystack) of type string is deprecated in /hosting/www/clickea.net/public/wp-content/themes/Divi/includes/builder/module/helpers/HoverOptions.php on line 71 Deprecated: strpos(): Passing null to parameter #1 ($haystack) of type string is deprecated in /hosting/www/clickea.net/public/wp-content/themes/Divi/includes/builder/module/helpers/HoverOptions.php on line 71 Deprecated: strpos(): Passing null to parameter #1 ($haystack) of type string is deprecated in /hosting/www/clickea.net/public/wp-content/themes/Divi/includes/builder/module/helpers/HoverOptions.php on line 71 Deprecated: strpos(): Passing null to parameter #1 ($haystack) of type string is deprecated in /hosting/www/clickea.net/public/wp-content/themes/Divi/includes/builder/module/helpers/HoverOptions.php on line 71 Deprecated: strpos(): Passing null to parameter #1 ($haystack) of type string is deprecated in /hosting/www/clickea.net/public/wp-content/themes/Divi/includes/builder/module/helpers/HoverOptions.php on line 71 Deprecated: strpos(): Passing null to parameter #1 ($haystack) of type string is deprecated in /hosting/www/clickea.net/public/wp-content/themes/Divi/includes/builder/module/helpers/HoverOptions.php on line 71 Deprecated: strpos(): Passing null to parameter #1 ($haystack) of type string is deprecated in /hosting/www/clickea.net/public/wp-content/themes/Divi/includes/builder/module/helpers/HoverOptions.php on line 71 Deprecated: strpos(): Passing null to parameter #1 ($haystack) of type string is deprecated in /hosting/www/clickea.net/public/wp-content/themes/Divi/includes/builder/module/helpers/HoverOptions.php on line 71 Deprecated: strpos(): Passing null to parameter #1 ($haystack) of type string is deprecated in /hosting/www/clickea.net/public/wp-content/themes/Divi/includes/builder/module/helpers/HoverOptions.php on line 71 Deprecated: strpos(): Passing null to parameter #1 ($haystack) of type string is deprecated in /hosting/www/clickea.net/public/wp-content/themes/Divi/includes/builder/module/helpers/HoverOptions.php on line 71 Deprecated: rtrim(): Passing null to parameter #1 ($string) of type string is deprecated in /hosting/www/clickea.net/public/wp-content/themes/Divi/includes/builder/class-et-builder-element.php on line 16522 Deprecated: strpos(): Passing null to parameter #1 ($haystack) of type string is deprecated in /hosting/www/clickea.net/public/wp-content/themes/Divi/includes/builder/module/helpers/HoverOptions.php on line 71 Deprecated: strpos(): Passing null to parameter #1 ($haystack) of type string is deprecated in /hosting/www/clickea.net/public/wp-content/themes/Divi/includes/builder/module/helpers/HoverOptions.php on line 71 Deprecated: strpos(): Passing null to parameter #1 ($haystack) of type string is deprecated in /hosting/www/clickea.net/public/wp-content/themes/Divi/includes/builder/module/helpers/HoverOptions.php on line 71 Deprecated: strpos(): Passing null to parameter #1 ($haystack) of type string is deprecated in /hosting/www/clickea.net/public/wp-content/themes/Divi/includes/builder/module/helpers/HoverOptions.php on line 71 Deprecated: strpos(): Passing null to parameter #1 ($haystack) of type string is deprecated in /hosting/www/clickea.net/public/wp-content/themes/Divi/includes/builder/module/helpers/HoverOptions.php on line 71 Deprecated: strpos(): Passing null to parameter #1 ($haystack) of type string is deprecated in /hosting/www/clickea.net/public/wp-content/themes/Divi/includes/builder/module/helpers/HoverOptions.php on line 71 Deprecated: strpos(): Passing null to parameter #1 ($haystack) of type string is deprecated in /hosting/www/clickea.net/public/wp-content/themes/Divi/includes/builder/module/helpers/HoverOptions.php on line 71 Deprecated: strpos(): Passing null to parameter #1 ($haystack) of type string is deprecated in /hosting/www/clickea.net/public/wp-content/themes/Divi/includes/builder/module/helpers/HoverOptions.php on line 71 Deprecated: strpos(): Passing null to parameter #1 ($haystack) of type string is deprecated in /hosting/www/clickea.net/public/wp-content/themes/Divi/includes/builder/module/helpers/HoverOptions.php on line 71 Deprecated: strpos(): Passing null to parameter #1 ($haystack) of type string is deprecated in /hosting/www/clickea.net/public/wp-content/themes/Divi/includes/builder/module/helpers/HoverOptions.php on line 71 Deprecated: strpos(): Passing null to parameter #1 ($haystack) of type string is deprecated in /hosting/www/clickea.net/public/wp-content/themes/Divi/includes/builder/module/helpers/HoverOptions.php on line 71 Deprecated: strpos(): Passing null to parameter #1 ($haystack) of type string is deprecated in /hosting/www/clickea.net/public/wp-content/themes/Divi/includes/builder/module/helpers/HoverOptions.php on line 71 Deprecated: strpos(): Passing null to parameter #1 ($haystack) of type string is deprecated in /hosting/www/clickea.net/public/wp-content/themes/Divi/includes/builder/module/helpers/HoverOptions.php on line 71 Deprecated: strpos(): Passing null to parameter #1 ($haystack) of type string is deprecated in /hosting/www/clickea.net/public/wp-content/themes/Divi/includes/builder/module/helpers/HoverOptions.php on line 71 Deprecated: strpos(): Passing null to parameter #1 ($haystack) of type string is deprecated in /hosting/www/clickea.net/public/wp-content/themes/Divi/includes/builder/module/helpers/HoverOptions.php on line 71 Deprecated: strpos(): Passing null to parameter #1 ($haystack) of type string is deprecated in /hosting/www/clickea.net/public/wp-content/themes/Divi/includes/builder/module/helpers/HoverOptions.php on line 71 Deprecated: strpos(): Passing null to parameter #1 ($haystack) of type string is deprecated in /hosting/www/clickea.net/public/wp-content/themes/Divi/includes/builder/module/helpers/HoverOptions.php on line 71 Deprecated: strpos(): Passing null to parameter #1 ($haystack) of type string is deprecated in /hosting/www/clickea.net/public/wp-content/themes/Divi/includes/builder/module/helpers/HoverOptions.php on line 71 Deprecated: strpos(): Passing null to parameter #1 ($haystack) of type string is deprecated in /hosting/www/clickea.net/public/wp-content/themes/Divi/includes/builder/module/helpers/HoverOptions.php on line 71 Deprecated: strpos(): Passing null to parameter #1 ($haystack) of type string is deprecated in /hosting/www/clickea.net/public/wp-content/themes/Divi/includes/builder/module/helpers/HoverOptions.php on line 71 Deprecated: strpos(): Passing null to parameter #1 ($haystack) of type string is deprecated in /hosting/www/clickea.net/public/wp-content/themes/Divi/includes/builder/module/helpers/HoverOptions.php on line 71 Deprecated: strpos(): Passing null to parameter #1 ($haystack) of type string is deprecated in /hosting/www/clickea.net/public/wp-content/themes/Divi/includes/builder/module/helpers/HoverOptions.php on line 71 Deprecated: strpos(): Passing null to parameter #1 ($haystack) of type string is deprecated in /hosting/www/clickea.net/public/wp-content/themes/Divi/includes/builder/module/helpers/HoverOptions.php on line 71 Deprecated: strpos(): Passing null to parameter #1 ($haystack) of type string is deprecated in /hosting/www/clickea.net/public/wp-content/themes/Divi/includes/builder/module/helpers/HoverOptions.php on line 71 Deprecated: strpos(): Passing null to parameter #1 ($haystack) of type string is deprecated in /hosting/www/clickea.net/public/wp-content/themes/Divi/includes/builder/module/helpers/HoverOptions.php on line 71 Deprecated: strpos(): Passing null to parameter #1 ($haystack) of type string is deprecated in /hosting/www/clickea.net/public/wp-content/themes/Divi/includes/builder/module/helpers/HoverOptions.php on line 71 Deprecated: strpos(): Passing null to parameter #1 ($haystack) of type string is deprecated in /hosting/www/clickea.net/public/wp-content/themes/Divi/includes/builder/module/helpers/HoverOptions.php on line 71 Deprecated: strpos(): Passing null to parameter #1 ($haystack) of type string is deprecated in /hosting/www/clickea.net/public/wp-content/themes/Divi/includes/builder/module/helpers/HoverOptions.php on line 71 Deprecated: strpos(): Passing null to parameter #1 ($haystack) of type string is deprecated in /hosting/www/clickea.net/public/wp-content/themes/Divi/includes/builder/module/helpers/HoverOptions.php on line 71 Deprecated: strpos(): Passing null to parameter #1 ($haystack) of type string is deprecated in /hosting/www/clickea.net/public/wp-content/themes/Divi/includes/builder/module/helpers/HoverOptions.php on line 71 Deprecated: strpos(): Passing null to parameter #1 ($haystack) of type string is deprecated in /hosting/www/clickea.net/public/wp-content/themes/Divi/includes/builder/module/helpers/HoverOptions.php on line 71 Deprecated: strpos(): Passing null to parameter #1 ($haystack) of type string is deprecated in /hosting/www/clickea.net/public/wp-content/themes/Divi/includes/builder/module/helpers/HoverOptions.php on line 71 Deprecated: strpos(): Passing null to parameter #1 ($haystack) of type string is deprecated in /hosting/www/clickea.net/public/wp-content/themes/Divi/includes/builder/module/helpers/HoverOptions.php on line 71 Deprecated: strpos(): Passing null to parameter #1 ($haystack) of type string is deprecated in /hosting/www/clickea.net/public/wp-content/themes/Divi/includes/builder/module/helpers/HoverOptions.php on line 71 Deprecated: strpos(): Passing null to parameter #1 ($haystack) of type string is deprecated in /hosting/www/clickea.net/public/wp-content/themes/Divi/includes/builder/module/helpers/HoverOptions.php on line 71 Deprecated: strpos(): Passing null to parameter #1 ($haystack) of type string is deprecated in /hosting/www/clickea.net/public/wp-content/themes/Divi/includes/builder/module/helpers/HoverOptions.php on line 71 Deprecated: strpos(): Passing null to parameter #1 ($haystack) of type string is deprecated in /hosting/www/clickea.net/public/wp-content/themes/Divi/includes/builder/module/helpers/HoverOptions.php on line 71 Deprecated: strpos(): Passing null to parameter #1 ($haystack) of type string is deprecated in /hosting/www/clickea.net/public/wp-content/themes/Divi/includes/builder/module/helpers/HoverOptions.php on line 71 Deprecated: strpos(): Passing null to parameter #1 ($haystack) of type string is deprecated in /hosting/www/clickea.net/public/wp-content/themes/Divi/includes/builder/module/helpers/HoverOptions.php on line 71 Deprecated: strpos(): Passing null to parameter #1 ($haystack) of type string is deprecated in /hosting/www/clickea.net/public/wp-content/themes/Divi/includes/builder/module/helpers/HoverOptions.php on line 71 Deprecated: strpos(): Passing null to parameter #1 ($haystack) of type string is deprecated in /hosting/www/clickea.net/public/wp-content/themes/Divi/includes/builder/module/helpers/HoverOptions.php on line 71 Deprecated: strpos(): Passing null to parameter #1 ($haystack) of type string is deprecated in /hosting/www/clickea.net/public/wp-content/themes/Divi/includes/builder/module/helpers/HoverOptions.php on line 71 Deprecated: strpos(): Passing null to parameter #1 ($haystack) of type string is deprecated in /hosting/www/clickea.net/public/wp-content/themes/Divi/includes/builder/module/helpers/HoverOptions.php on line 71 Deprecated: strpos(): Passing null to parameter #1 ($haystack) of type string is deprecated in /hosting/www/clickea.net/public/wp-content/themes/Divi/includes/builder/module/helpers/HoverOptions.php on line 71 Deprecated: strpos(): Passing null to parameter #1 ($haystack) of type string is deprecated in /hosting/www/clickea.net/public/wp-content/themes/Divi/includes/builder/module/helpers/HoverOptions.php on line 71 Deprecated: strpos(): Passing null to parameter #1 ($haystack) of type string is deprecated in /hosting/www/clickea.net/public/wp-content/themes/Divi/includes/builder/module/helpers/HoverOptions.php on line 71 Deprecated: strpos(): Passing null to parameter #1 ($haystack) of type string is deprecated in /hosting/www/clickea.net/public/wp-content/themes/Divi/includes/builder/module/helpers/HoverOptions.php on line 71 Deprecated: strpos(): Passing null to parameter #1 ($haystack) of type string is deprecated in /hosting/www/clickea.net/public/wp-content/themes/Divi/includes/builder/module/helpers/HoverOptions.php on line 71 Deprecated: strpos(): Passing null to parameter #1 ($haystack) of type string is deprecated in /hosting/www/clickea.net/public/wp-content/themes/Divi/includes/builder/module/helpers/HoverOptions.php on line 71 Deprecated: strpos(): Passing null to parameter #1 ($haystack) of type string is deprecated in /hosting/www/clickea.net/public/wp-content/themes/Divi/includes/builder/module/helpers/HoverOptions.php on line 71 Deprecated: strpos(): Passing null to parameter #1 ($haystack) of type string is deprecated in /hosting/www/clickea.net/public/wp-content/themes/Divi/includes/builder/module/helpers/HoverOptions.php on line 71 Deprecated: strpos(): Passing null to parameter #1 ($haystack) of type string is deprecated in /hosting/www/clickea.net/public/wp-content/themes/Divi/includes/builder/module/helpers/HoverOptions.php on line 71 Deprecated: strpos(): Passing null to parameter #1 ($haystack) of type string is deprecated in /hosting/www/clickea.net/public/wp-content/themes/Divi/includes/builder/module/helpers/HoverOptions.php on line 71 Deprecated: strpos(): Passing null to parameter #1 ($haystack) of type string is deprecated in /hosting/www/clickea.net/public/wp-content/themes/Divi/includes/builder/module/helpers/HoverOptions.php on line 71 Deprecated: strpos(): Passing null to parameter #1 ($haystack) of type string is deprecated in /hosting/www/clickea.net/public/wp-content/themes/Divi/includes/builder/module/helpers/HoverOptions.php on line 71 Deprecated: strpos(): Passing null to parameter #1 ($haystack) of type string is deprecated in /hosting/www/clickea.net/public/wp-content/themes/Divi/includes/builder/module/helpers/HoverOptions.php on line 71 Deprecated: strpos(): Passing null to parameter #1 ($haystack) of type string is deprecated in /hosting/www/clickea.net/public/wp-content/themes/Divi/includes/builder/module/helpers/HoverOptions.php on line 71 Deprecated: strpos(): Passing null to parameter #1 ($haystack) of type string is deprecated in /hosting/www/clickea.net/public/wp-content/themes/Divi/includes/builder/module/helpers/HoverOptions.php on line 71 Deprecated: strpos(): Passing null to parameter #1 ($haystack) of type string is deprecated in /hosting/www/clickea.net/public/wp-content/themes/Divi/includes/builder/module/helpers/HoverOptions.php on line 71 Deprecated: strpos(): Passing null to parameter #1 ($haystack) of type string is deprecated in /hosting/www/clickea.net/public/wp-content/themes/Divi/includes/builder/module/helpers/HoverOptions.php on line 71 Deprecated: strpos(): Passing null to parameter #1 ($haystack) of type string is deprecated in /hosting/www/clickea.net/public/wp-content/themes/Divi/includes/builder/module/helpers/HoverOptions.php on line 71 Deprecated: strpos(): Passing null to parameter #1 ($haystack) of type string is deprecated in /hosting/www/clickea.net/public/wp-content/themes/Divi/includes/builder/module/helpers/HoverOptions.php on line 71 Deprecated: strpos(): Passing null to parameter #1 ($haystack) of type string is deprecated in /hosting/www/clickea.net/public/wp-content/themes/Divi/includes/builder/module/helpers/HoverOptions.php on line 71 Deprecated: strpos(): Passing null to parameter #1 ($haystack) of type string is deprecated in /hosting/www/clickea.net/public/wp-content/themes/Divi/includes/builder/module/helpers/HoverOptions.php on line 71 Deprecated: strpos(): Passing null to parameter #1 ($haystack) of type string is deprecated in /hosting/www/clickea.net/public/wp-content/themes/Divi/includes/builder/module/helpers/HoverOptions.php on line 71 Deprecated: strpos(): Passing null to parameter #1 ($haystack) of type string is deprecated in /hosting/www/clickea.net/public/wp-content/themes/Divi/includes/builder/module/helpers/HoverOptions.php on line 71 Deprecated: strpos(): Passing null to parameter #1 ($haystack) of type string is deprecated in /hosting/www/clickea.net/public/wp-content/themes/Divi/includes/builder/module/helpers/HoverOptions.php on line 71 Deprecated: strpos(): Passing null to parameter #1 ($haystack) of type string is deprecated in /hosting/www/clickea.net/public/wp-content/themes/Divi/includes/builder/module/helpers/HoverOptions.php on line 71 Deprecated: strpos(): Passing null to parameter #1 ($haystack) of type string is deprecated in /hosting/www/clickea.net/public/wp-content/themes/Divi/includes/builder/module/helpers/HoverOptions.php on line 71 Deprecated: strpos(): Passing null to parameter #1 ($haystack) of type string is deprecated in /hosting/www/clickea.net/public/wp-content/themes/Divi/includes/builder/module/helpers/HoverOptions.php on line 71 Deprecated: strpos(): Passing null to parameter #1 ($haystack) of type string is deprecated in /hosting/www/clickea.net/public/wp-content/themes/Divi/includes/builder/module/helpers/HoverOptions.php on line 71 Deprecated: strpos(): Passing null to parameter #1 ($haystack) of type string is deprecated in /hosting/www/clickea.net/public/wp-content/themes/Divi/includes/builder/module/helpers/HoverOptions.php on line 71 Deprecated: strpos(): Passing null to parameter #1 ($haystack) of type string is deprecated in /hosting/www/clickea.net/public/wp-content/themes/Divi/includes/builder/module/helpers/HoverOptions.php on line 71 Deprecated: strpos(): Passing null to parameter #1 ($haystack) of type string is deprecated in /hosting/www/clickea.net/public/wp-content/themes/Divi/includes/builder/module/helpers/HoverOptions.php on line 71 Deprecated: strpos(): Passing null to parameter #1 ($haystack) of type string is deprecated in /hosting/www/clickea.net/public/wp-content/themes/Divi/includes/builder/module/helpers/HoverOptions.php on line 71 Deprecated: strpos(): Passing null to parameter #1 ($haystack) of type string is deprecated in /hosting/www/clickea.net/public/wp-content/themes/Divi/includes/builder/module/helpers/HoverOptions.php on line 71 Deprecated: strpos(): Passing null to parameter #1 ($haystack) of type string is deprecated in /hosting/www/clickea.net/public/wp-content/themes/Divi/includes/builder/module/helpers/HoverOptions.php on line 71 Deprecated: strpos(): Passing null to parameter #1 ($haystack) of type string is deprecated in /hosting/www/clickea.net/public/wp-content/themes/Divi/includes/builder/module/helpers/HoverOptions.php on line 71 Deprecated: strpos(): Passing null to parameter #1 ($haystack) of type string is deprecated in /hosting/www/clickea.net/public/wp-content/themes/Divi/includes/builder/module/helpers/HoverOptions.php on line 71 Deprecated: strpos(): Passing null to parameter #1 ($haystack) of type string is deprecated in /hosting/www/clickea.net/public/wp-content/themes/Divi/includes/builder/module/helpers/HoverOptions.php on line 71 Deprecated: strpos(): Passing null to parameter #1 ($haystack) of type string is deprecated in /hosting/www/clickea.net/public/wp-content/themes/Divi/includes/builder/module/helpers/HoverOptions.php on line 71 Deprecated: strpos(): Passing null to parameter #1 ($haystack) of type string is deprecated in /hosting/www/clickea.net/public/wp-content/themes/Divi/includes/builder/module/helpers/HoverOptions.php on line 71 Deprecated: strpos(): Passing null to parameter #1 ($haystack) of type string is deprecated in /hosting/www/clickea.net/public/wp-content/themes/Divi/includes/builder/module/helpers/HoverOptions.php on line 71 Deprecated: strpos(): Passing null to parameter #1 ($haystack) of type string is deprecated in /hosting/www/clickea.net/public/wp-content/themes/Divi/includes/builder/module/helpers/HoverOptions.php on line 71 Deprecated: strpos(): Passing null to parameter #1 ($haystack) of type string is deprecated in /hosting/www/clickea.net/public/wp-content/themes/Divi/includes/builder/module/helpers/HoverOptions.php on line 71 Deprecated: strpos(): Passing null to parameter #1 ($haystack) of type string is deprecated in /hosting/www/clickea.net/public/wp-content/themes/Divi/includes/builder/module/helpers/HoverOptions.php on line 71 Deprecated: strpos(): Passing null to parameter #1 ($haystack) of type string is deprecated in /hosting/www/clickea.net/public/wp-content/themes/Divi/includes/builder/module/helpers/HoverOptions.php on line 71 Deprecated: strpos(): Passing null to parameter #1 ($haystack) of type string is deprecated in /hosting/www/clickea.net/public/wp-content/themes/Divi/includes/builder/module/helpers/HoverOptions.php on line 71 Deprecated: strpos(): Passing null to parameter #1 ($haystack) of type string is deprecated in /hosting/www/clickea.net/public/wp-content/themes/Divi/includes/builder/module/helpers/HoverOptions.php on line 71 Deprecated: strpos(): Passing null to parameter #1 ($haystack) of type string is deprecated in /hosting/www/clickea.net/public/wp-content/themes/Divi/includes/builder/module/helpers/HoverOptions.php on line 71 Deprecated: strpos(): Passing null to parameter #1 ($haystack) of type string is deprecated in /hosting/www/clickea.net/public/wp-content/themes/Divi/includes/builder/module/helpers/HoverOptions.php on line 71 Deprecated: strpos(): Passing null to parameter #1 ($haystack) of type string is deprecated in /hosting/www/clickea.net/public/wp-content/themes/Divi/includes/builder/module/helpers/HoverOptions.php on line 71 Deprecated: strpos(): Passing null to parameter #1 ($haystack) of type string is deprecated in /hosting/www/clickea.net/public/wp-content/themes/Divi/includes/builder/module/helpers/HoverOptions.php on line 71 Deprecated: strpos(): Passing null to parameter #1 ($haystack) of type string is deprecated in /hosting/www/clickea.net/public/wp-content/themes/Divi/includes/builder/module/helpers/HoverOptions.php on line 71 Deprecated: strpos(): Passing null to parameter #1 ($haystack) of type string is deprecated in /hosting/www/clickea.net/public/wp-content/themes/Divi/includes/builder/module/helpers/HoverOptions.php on line 71 Deprecated: strpos(): Passing null to parameter #1 ($haystack) of type string is deprecated in /hosting/www/clickea.net/public/wp-content/themes/Divi/includes/builder/module/helpers/HoverOptions.php on line 71 Deprecated: strpos(): Passing null to parameter #1 ($haystack) of type string is deprecated in /hosting/www/clickea.net/public/wp-content/themes/Divi/includes/builder/module/helpers/HoverOptions.php on line 71 Deprecated: strpos(): Passing null to parameter #1 ($haystack) of type string is deprecated in /hosting/www/clickea.net/public/wp-content/themes/Divi/includes/builder/module/helpers/HoverOptions.php on line 71 Deprecated: strpos(): Passing null to parameter #1 ($haystack) of type string is deprecated in /hosting/www/clickea.net/public/wp-content/themes/Divi/includes/builder/module/helpers/HoverOptions.php on line 71 Deprecated: strpos(): Passing null to parameter #1 ($haystack) of type string is deprecated in /hosting/www/clickea.net/public/wp-content/themes/Divi/includes/builder/module/helpers/HoverOptions.php on line 71 Deprecated: strpos(): Passing null to parameter #1 ($haystack) of type string is deprecated in /hosting/www/clickea.net/public/wp-content/themes/Divi/includes/builder/module/helpers/HoverOptions.php on line 71 Deprecated: strpos(): Passing null to parameter #1 ($haystack) of type string is deprecated in /hosting/www/clickea.net/public/wp-content/themes/Divi/includes/builder/module/helpers/HoverOptions.php on line 71 Deprecated: strpos(): Passing null to parameter #1 ($haystack) of type string is deprecated in /hosting/www/clickea.net/public/wp-content/themes/Divi/includes/builder/module/helpers/HoverOptions.php on line 71 Deprecated: strpos(): Passing null to parameter #1 ($haystack) of type string is deprecated in /hosting/www/clickea.net/public/wp-content/themes/Divi/includes/builder/module/helpers/HoverOptions.php on line 71 Deprecated: strpos(): Passing null to parameter #1 ($haystack) of type string is deprecated in /hosting/www/clickea.net/public/wp-content/themes/Divi/includes/builder/module/helpers/HoverOptions.php on line 71 Deprecated: strpos(): Passing null to parameter #1 ($haystack) of type string is deprecated in /hosting/www/clickea.net/public/wp-content/themes/Divi/includes/builder/module/helpers/HoverOptions.php on line 71 Deprecated: strpos(): Passing null to parameter #1 ($haystack) of type string is deprecated in /hosting/www/clickea.net/public/wp-content/themes/Divi/includes/builder/module/helpers/HoverOptions.php on line 71 Deprecated: strpos(): Passing null to parameter #1 ($haystack) of type string is deprecated in /hosting/www/clickea.net/public/wp-content/themes/Divi/includes/builder/module/helpers/HoverOptions.php on line 71 Deprecated: strpos(): Passing null to parameter #1 ($haystack) of type string is deprecated in /hosting/www/clickea.net/public/wp-content/themes/Divi/includes/builder/module/helpers/HoverOptions.php on line 71 Deprecated: strpos(): Passing null to parameter #1 ($haystack) of type string is deprecated in /hosting/www/clickea.net/public/wp-content/themes/Divi/includes/builder/module/helpers/HoverOptions.php on line 71 Deprecated: rtrim(): Passing null to parameter #1 ($string) of type string is deprecated in /hosting/www/clickea.net/public/wp-content/themes/Divi/includes/builder/class-et-builder-element.php on line 16522 Deprecated: strpos(): Passing null to parameter #1 ($haystack) of type string is deprecated in /hosting/www/clickea.net/public/wp-content/themes/Divi/includes/builder/module/helpers/HoverOptions.php on line 71 Deprecated: strpos(): Passing null to parameter #1 ($haystack) of type string is deprecated in /hosting/www/clickea.net/public/wp-content/themes/Divi/includes/builder/module/helpers/HoverOptions.php on line 71 Deprecated: strpos(): Passing null to parameter #1 ($haystack) of type string is deprecated in /hosting/www/clickea.net/public/wp-content/themes/Divi/includes/builder/module/helpers/HoverOptions.php on line 71 Deprecated: strpos(): Passing null to parameter #1 ($haystack) of type string is deprecated in /hosting/www/clickea.net/public/wp-content/themes/Divi/includes/builder/module/helpers/HoverOptions.php on line 71 Deprecated: strpos(): Passing null to parameter #1 ($haystack) of type string is deprecated in /hosting/www/clickea.net/public/wp-content/themes/Divi/includes/builder/module/helpers/HoverOptions.php on line 71 Deprecated: strpos(): Passing null to parameter #1 ($haystack) of type string is deprecated in /hosting/www/clickea.net/public/wp-content/themes/Divi/includes/builder/module/helpers/HoverOptions.php on line 71 Deprecated: strpos(): Passing null to parameter #1 ($haystack) of type string is deprecated in /hosting/www/clickea.net/public/wp-content/themes/Divi/includes/builder/module/helpers/HoverOptions.php on line 71 Deprecated: strpos(): Passing null to parameter #1 ($haystack) of type string is deprecated in /hosting/www/clickea.net/public/wp-content/themes/Divi/includes/builder/module/helpers/HoverOptions.php on line 71 Deprecated: strpos(): Passing null to parameter #1 ($haystack) of type string is deprecated in /hosting/www/clickea.net/public/wp-content/themes/Divi/includes/builder/module/helpers/HoverOptions.php on line 71 Deprecated: strpos(): Passing null to parameter #1 ($haystack) of type string is deprecated in /hosting/www/clickea.net/public/wp-content/themes/Divi/includes/builder/module/helpers/HoverOptions.php on line 71 Deprecated: strpos(): Passing null to parameter #1 ($haystack) of type string is deprecated in /hosting/www/clickea.net/public/wp-content/themes/Divi/includes/builder/module/helpers/HoverOptions.php on line 71 Deprecated: strpos(): Passing null to parameter #1 ($haystack) of type string is deprecated in /hosting/www/clickea.net/public/wp-content/themes/Divi/includes/builder/module/helpers/HoverOptions.php on line 71 Deprecated: strpos(): Passing null to parameter #1 ($haystack) of type string is deprecated in /hosting/www/clickea.net/public/wp-content/themes/Divi/includes/builder/module/helpers/HoverOptions.php on line 71 Deprecated: strpos(): Passing null to parameter #1 ($haystack) of type string is deprecated in /hosting/www/clickea.net/public/wp-content/themes/Divi/includes/builder/module/helpers/HoverOptions.php on line 71 Deprecated: strpos(): Passing null to parameter #1 ($haystack) of type string is deprecated in /hosting/www/clickea.net/public/wp-content/themes/Divi/includes/builder/module/helpers/HoverOptions.php on line 71 Deprecated: strpos(): Passing null to parameter #1 ($haystack) of type string is deprecated in /hosting/www/clickea.net/public/wp-content/themes/Divi/includes/builder/module/helpers/HoverOptions.php on line 71 Deprecated: strpos(): Passing null to parameter #1 ($haystack) of type string is deprecated in /hosting/www/clickea.net/public/wp-content/themes/Divi/includes/builder/module/helpers/HoverOptions.php on line 71 Deprecated: strpos(): Passing null to parameter #1 ($haystack) of type string is deprecated in /hosting/www/clickea.net/public/wp-content/themes/Divi/includes/builder/module/helpers/HoverOptions.php on line 71 Deprecated: strpos(): Passing null to parameter #1 ($haystack) of type string is deprecated in /hosting/www/clickea.net/public/wp-content/themes/Divi/includes/builder/module/helpers/HoverOptions.php on line 71 Deprecated: strpos(): Passing null to parameter #1 ($haystack) of type string is deprecated in /hosting/www/clickea.net/public/wp-content/themes/Divi/includes/builder/module/helpers/HoverOptions.php on line 71 Deprecated: strpos(): Passing null to parameter #1 ($haystack) of type string is deprecated in /hosting/www/clickea.net/public/wp-content/themes/Divi/includes/builder/module/helpers/HoverOptions.php on line 71 Deprecated: strpos(): Passing null to parameter #1 ($haystack) of type string is deprecated in /hosting/www/clickea.net/public/wp-content/themes/Divi/includes/builder/module/helpers/HoverOptions.php on line 71 Deprecated: strpos(): Passing null to parameter #1 ($haystack) of type string is deprecated in /hosting/www/clickea.net/public/wp-content/themes/Divi/includes/builder/module/helpers/HoverOptions.php on line 71 Deprecated: strpos(): Passing null to parameter #1 ($haystack) of type string is deprecated in /hosting/www/clickea.net/public/wp-content/themes/Divi/includes/builder/module/helpers/HoverOptions.php on line 71 Deprecated: strpos(): Passing null to parameter #1 ($haystack) of type string is deprecated in /hosting/www/clickea.net/public/wp-content/themes/Divi/includes/builder/module/helpers/HoverOptions.php on line 71 Deprecated: strpos(): Passing null to parameter #1 ($haystack) of type string is deprecated in /hosting/www/clickea.net/public/wp-content/themes/Divi/includes/builder/module/helpers/HoverOptions.php on line 71 Deprecated: strpos(): Passing null to parameter #1 ($haystack) of type string is deprecated in /hosting/www/clickea.net/public/wp-content/themes/Divi/includes/builder/module/helpers/HoverOptions.php on line 71 Deprecated: strpos(): Passing null to parameter #1 ($haystack) of type string is deprecated in /hosting/www/clickea.net/public/wp-content/themes/Divi/includes/builder/module/helpers/HoverOptions.php on line 71 Deprecated: strpos(): Passing null to parameter #1 ($haystack) of type string is deprecated in /hosting/www/clickea.net/public/wp-content/themes/Divi/includes/builder/module/helpers/HoverOptions.php on line 71 Deprecated: strpos(): Passing null to parameter #1 ($haystack) of type string is deprecated in /hosting/www/clickea.net/public/wp-content/themes/Divi/includes/builder/module/helpers/HoverOptions.php on line 71 Deprecated: strpos(): Passing null to parameter #1 ($haystack) of type string is deprecated in /hosting/www/clickea.net/public/wp-content/themes/Divi/includes/builder/module/helpers/HoverOptions.php on line 71 Deprecated: strpos(): Passing null to parameter #1 ($haystack) of type string is deprecated in /hosting/www/clickea.net/public/wp-content/themes/Divi/includes/builder/module/helpers/HoverOptions.php on line 71 Deprecated: strpos(): Passing null to parameter #1 ($haystack) of type string is deprecated in /hosting/www/clickea.net/public/wp-content/themes/Divi/includes/builder/module/helpers/HoverOptions.php on line 71 Deprecated: strpos(): Passing null to parameter #1 ($haystack) of type string is deprecated in /hosting/www/clickea.net/public/wp-content/themes/Divi/includes/builder/module/helpers/HoverOptions.php on line 71 Deprecated: strpos(): Passing null to parameter #1 ($haystack) of type string is deprecated in /hosting/www/clickea.net/public/wp-content/themes/Divi/includes/builder/module/helpers/HoverOptions.php on line 71 Deprecated: strpos(): Passing null to parameter #1 ($haystack) of type string is deprecated in /hosting/www/clickea.net/public/wp-content/themes/Divi/includes/builder/module/helpers/HoverOptions.php on line 71 Deprecated: strpos(): Passing null to parameter #1 ($haystack) of type string is deprecated in /hosting/www/clickea.net/public/wp-content/themes/Divi/includes/builder/module/helpers/HoverOptions.php on line 71 Deprecated: strpos(): Passing null to parameter #1 ($haystack) of type string is deprecated in /hosting/www/clickea.net/public/wp-content/themes/Divi/includes/builder/module/helpers/HoverOptions.php on line 71 Deprecated: strpos(): Passing null to parameter #1 ($haystack) of type string is deprecated in /hosting/www/clickea.net/public/wp-content/themes/Divi/includes/builder/module/helpers/HoverOptions.php on line 71 Deprecated: strpos(): Passing null to parameter #1 ($haystack) of type string is deprecated in /hosting/www/clickea.net/public/wp-content/themes/Divi/includes/builder/module/helpers/HoverOptions.php on line 71 Deprecated: strpos(): Passing null to parameter #1 ($haystack) of type string is deprecated in /hosting/www/clickea.net/public/wp-content/themes/Divi/includes/builder/module/helpers/HoverOptions.php on line 71 Deprecated: strpos(): Passing null to parameter #1 ($haystack) of type string is deprecated in /hosting/www/clickea.net/public/wp-content/themes/Divi/includes/builder/module/helpers/HoverOptions.php on line 71 Deprecated: strpos(): Passing null to parameter #1 ($haystack) of type string is deprecated in /hosting/www/clickea.net/public/wp-content/themes/Divi/includes/builder/module/helpers/HoverOptions.php on line 71 Deprecated: strpos(): Passing null to parameter #1 ($haystack) of type string is deprecated in /hosting/www/clickea.net/public/wp-content/themes/Divi/includes/builder/module/helpers/HoverOptions.php on line 71 Deprecated: strpos(): Passing null to parameter #1 ($haystack) of type string is deprecated in /hosting/www/clickea.net/public/wp-content/themes/Divi/includes/builder/module/helpers/HoverOptions.php on line 71 Deprecated: strpos(): Passing null to parameter #1 ($haystack) of type string is deprecated in /hosting/www/clickea.net/public/wp-content/themes/Divi/includes/builder/module/helpers/HoverOptions.php on line 71 Deprecated: strpos(): Passing null to parameter #1 ($haystack) of type string is deprecated in /hosting/www/clickea.net/public/wp-content/themes/Divi/includes/builder/module/helpers/HoverOptions.php on line 71 Deprecated: strpos(): Passing null to parameter #1 ($haystack) of type string is deprecated in /hosting/www/clickea.net/public/wp-content/themes/Divi/includes/builder/module/helpers/HoverOptions.php on line 71 Deprecated: strpos(): Passing null to parameter #1 ($haystack) of type string is deprecated in /hosting/www/clickea.net/public/wp-content/themes/Divi/includes/builder/module/helpers/HoverOptions.php on line 71 Deprecated: strpos(): Passing null to parameter #1 ($haystack) of type string is deprecated in /hosting/www/clickea.net/public/wp-content/themes/Divi/includes/builder/module/helpers/HoverOptions.php on line 71 Deprecated: strpos(): Passing null to parameter #1 ($haystack) of type string is deprecated in /hosting/www/clickea.net/public/wp-content/themes/Divi/includes/builder/module/helpers/HoverOptions.php on line 71 Deprecated: strpos(): Passing null to parameter #1 ($haystack) of type string is deprecated in /hosting/www/clickea.net/public/wp-content/themes/Divi/includes/builder/module/helpers/HoverOptions.php on line 71 Deprecated: strpos(): Passing null to parameter #1 ($haystack) of type string is deprecated in /hosting/www/clickea.net/public/wp-content/themes/Divi/includes/builder/module/helpers/HoverOptions.php on line 71 Deprecated: strpos(): Passing null to parameter #1 ($haystack) of type string is deprecated in /hosting/www/clickea.net/public/wp-content/themes/Divi/includes/builder/module/helpers/HoverOptions.php on line 71 Deprecated: strpos(): Passing null to parameter #1 ($haystack) of type string is deprecated in /hosting/www/clickea.net/public/wp-content/themes/Divi/includes/builder/module/helpers/HoverOptions.php on line 71 Deprecated: strpos(): Passing null to parameter #1 ($haystack) of type string is deprecated in /hosting/www/clickea.net/public/wp-content/themes/Divi/includes/builder/module/helpers/HoverOptions.php on line 71 Deprecated: strpos(): Passing null to parameter #1 ($haystack) of type string is deprecated in /hosting/www/clickea.net/public/wp-content/themes/Divi/includes/builder/module/helpers/HoverOptions.php on line 71 Deprecated: strpos(): Passing null to parameter #1 ($haystack) of type string is deprecated in /hosting/www/clickea.net/public/wp-content/themes/Divi/includes/builder/module/helpers/HoverOptions.php on line 71 Deprecated: strpos(): Passing null to parameter #1 ($haystack) of type string is deprecated in /hosting/www/clickea.net/public/wp-content/themes/Divi/includes/builder/module/helpers/HoverOptions.php on line 71 Deprecated: strpos(): Passing null to parameter #1 ($haystack) of type string is deprecated in /hosting/www/clickea.net/public/wp-content/themes/Divi/includes/builder/module/helpers/HoverOptions.php on line 71 Deprecated: strpos(): Passing null to parameter #1 ($haystack) of type string is deprecated in /hosting/www/clickea.net/public/wp-content/themes/Divi/includes/builder/module/helpers/HoverOptions.php on line 71 Deprecated: strpos(): Passing null to parameter #1 ($haystack) of type string is deprecated in /hosting/www/clickea.net/public/wp-content/themes/Divi/includes/builder/module/helpers/HoverOptions.php on line 71 Deprecated: strpos(): Passing null to parameter #1 ($haystack) of type string is deprecated in /hosting/www/clickea.net/public/wp-content/themes/Divi/includes/builder/module/helpers/HoverOptions.php on line 71 Deprecated: strpos(): Passing null to parameter #1 ($haystack) of type string is deprecated in /hosting/www/clickea.net/public/wp-content/themes/Divi/includes/builder/module/helpers/HoverOptions.php on line 71 Deprecated: strpos(): Passing null to parameter #1 ($haystack) of type string is deprecated in /hosting/www/clickea.net/public/wp-content/themes/Divi/includes/builder/module/helpers/HoverOptions.php on line 71 Deprecated: strpos(): Passing null to parameter #1 ($haystack) of type string is deprecated in /hosting/www/clickea.net/public/wp-content/themes/Divi/includes/builder/module/helpers/HoverOptions.php on line 71 Deprecated: strpos(): Passing null to parameter #1 ($haystack) of type string is deprecated in /hosting/www/clickea.net/public/wp-content/themes/Divi/includes/builder/module/helpers/HoverOptions.php on line 71 Deprecated: strpos(): Passing null to parameter #1 ($haystack) of type string is deprecated in /hosting/www/clickea.net/public/wp-content/themes/Divi/includes/builder/module/helpers/HoverOptions.php on line 71 Deprecated: strpos(): Passing null to parameter #1 ($haystack) of type string is deprecated in /hosting/www/clickea.net/public/wp-content/themes/Divi/includes/builder/module/helpers/HoverOptions.php on line 71 Deprecated: strpos(): Passing null to parameter #1 ($haystack) of type string is deprecated in /hosting/www/clickea.net/public/wp-content/themes/Divi/includes/builder/module/helpers/HoverOptions.php on line 71 Deprecated: strpos(): Passing null to parameter #1 ($haystack) of type string is deprecated in /hosting/www/clickea.net/public/wp-content/themes/Divi/includes/builder/module/helpers/HoverOptions.php on line 71 Deprecated: strpos(): Passing null to parameter #1 ($haystack) of type string is deprecated in /hosting/www/clickea.net/public/wp-content/themes/Divi/includes/builder/module/helpers/HoverOptions.php on line 71 Deprecated: strpos(): Passing null to parameter #1 ($haystack) of type string is deprecated in /hosting/www/clickea.net/public/wp-content/themes/Divi/includes/builder/module/helpers/HoverOptions.php on line 71 Deprecated: strpos(): Passing null to parameter #1 ($haystack) of type string is deprecated in /hosting/www/clickea.net/public/wp-content/themes/Divi/includes/builder/module/helpers/HoverOptions.php on line 71 Deprecated: strpos(): Passing null to parameter #1 ($haystack) of type string is deprecated in /hosting/www/clickea.net/public/wp-content/themes/Divi/includes/builder/module/helpers/HoverOptions.php on line 71 Deprecated: strpos(): Passing null to parameter #1 ($haystack) of type string is deprecated in /hosting/www/clickea.net/public/wp-content/themes/Divi/includes/builder/module/helpers/HoverOptions.php on line 71 Deprecated: strpos(): Passing null to parameter #1 ($haystack) of type string is deprecated in /hosting/www/clickea.net/public/wp-content/themes/Divi/includes/builder/module/helpers/HoverOptions.php on line 71 Deprecated: strpos(): Passing null to parameter #1 ($haystack) of type string is deprecated in /hosting/www/clickea.net/public/wp-content/themes/Divi/includes/builder/module/helpers/HoverOptions.php on line 71 Deprecated: strpos(): Passing null to parameter #1 ($haystack) of type string is deprecated in /hosting/www/clickea.net/public/wp-content/themes/Divi/includes/builder/module/helpers/HoverOptions.php on line 71 Deprecated: strpos(): Passing null to parameter #1 ($haystack) of type string is deprecated in /hosting/www/clickea.net/public/wp-content/themes/Divi/includes/builder/module/helpers/HoverOptions.php on line 71 Deprecated: strpos(): Passing null to parameter #1 ($haystack) of type string is deprecated in /hosting/www/clickea.net/public/wp-content/themes/Divi/includes/builder/module/helpers/HoverOptions.php on line 71 Deprecated: strpos(): Passing null to parameter #1 ($haystack) of type string is deprecated in /hosting/www/clickea.net/public/wp-content/themes/Divi/includes/builder/module/helpers/HoverOptions.php on line 71 Deprecated: strpos(): Passing null to parameter #1 ($haystack) of type string is deprecated in /hosting/www/clickea.net/public/wp-content/themes/Divi/includes/builder/module/helpers/HoverOptions.php on line 71 Deprecated: strpos(): Passing null to parameter #1 ($haystack) of type string is deprecated in /hosting/www/clickea.net/public/wp-content/themes/Divi/includes/builder/module/helpers/HoverOptions.php on line 71 Deprecated: strpos(): Passing null to parameter #1 ($haystack) of type string is deprecated in /hosting/www/clickea.net/public/wp-content/themes/Divi/includes/builder/module/helpers/HoverOptions.php on line 71 Deprecated: strpos(): Passing null to parameter #1 ($haystack) of type string is deprecated in /hosting/www/clickea.net/public/wp-content/themes/Divi/includes/builder/module/helpers/HoverOptions.php on line 71 Deprecated: strpos(): Passing null to parameter #1 ($haystack) of type string is deprecated in /hosting/www/clickea.net/public/wp-content/themes/Divi/includes/builder/module/helpers/HoverOptions.php on line 71 Deprecated: strpos(): Passing null to parameter #1 ($haystack) of type string is deprecated in /hosting/www/clickea.net/public/wp-content/themes/Divi/includes/builder/module/helpers/HoverOptions.php on line 71 Deprecated: strpos(): Passing null to parameter #1 ($haystack) of type string is deprecated in /hosting/www/clickea.net/public/wp-content/themes/Divi/includes/builder/module/helpers/HoverOptions.php on line 71 Deprecated: strpos(): Passing null to parameter #1 ($haystack) of type string is deprecated in /hosting/www/clickea.net/public/wp-content/themes/Divi/includes/builder/module/helpers/HoverOptions.php on line 71 Deprecated: strpos(): Passing null to parameter #1 ($haystack) of type string is deprecated in /hosting/www/clickea.net/public/wp-content/themes/Divi/includes/builder/module/helpers/HoverOptions.php on line 71 Deprecated: strpos(): Passing null to parameter #1 ($haystack) of type string is deprecated in /hosting/www/clickea.net/public/wp-content/themes/Divi/includes/builder/module/helpers/HoverOptions.php on line 71 Deprecated: strpos(): Passing null to parameter #1 ($haystack) of type string is deprecated in /hosting/www/clickea.net/public/wp-content/themes/Divi/includes/builder/module/helpers/HoverOptions.php on line 71 Deprecated: strpos(): Passing null to parameter #1 ($haystack) of type string is deprecated in /hosting/www/clickea.net/public/wp-content/themes/Divi/includes/builder/module/helpers/HoverOptions.php on line 71 Deprecated: strpos(): Passing null to parameter #1 ($haystack) of type string is deprecated in /hosting/www/clickea.net/public/wp-content/themes/Divi/includes/builder/module/helpers/HoverOptions.php on line 71 Deprecated: strpos(): Passing null to parameter #1 ($haystack) of type string is deprecated in /hosting/www/clickea.net/public/wp-content/themes/Divi/includes/builder/module/helpers/HoverOptions.php on line 71 Deprecated: strpos(): Passing null to parameter #1 ($haystack) of type string is deprecated in /hosting/www/clickea.net/public/wp-content/themes/Divi/includes/builder/module/helpers/HoverOptions.php on line 71 Deprecated: strpos(): Passing null to parameter #1 ($haystack) of type string is deprecated in /hosting/www/clickea.net/public/wp-content/themes/Divi/includes/builder/module/helpers/HoverOptions.php on line 71 Deprecated: strpos(): Passing null to parameter #1 ($haystack) of type string is deprecated in /hosting/www/clickea.net/public/wp-content/themes/Divi/includes/builder/module/helpers/HoverOptions.php on line 71 Deprecated: strpos(): Passing null to parameter #1 ($haystack) of type string is deprecated in /hosting/www/clickea.net/public/wp-content/themes/Divi/includes/builder/module/helpers/HoverOptions.php on line 71 Deprecated: strpos(): Passing null to parameter #1 ($haystack) of type string is deprecated in /hosting/www/clickea.net/public/wp-content/themes/Divi/includes/builder/module/helpers/HoverOptions.php on line 71 Deprecated: strpos(): Passing null to parameter #1 ($haystack) of type string is deprecated in /hosting/www/clickea.net/public/wp-content/themes/Divi/includes/builder/module/helpers/HoverOptions.php on line 71 Deprecated: strpos(): Passing null to parameter #1 ($haystack) of type string is deprecated in /hosting/www/clickea.net/public/wp-content/themes/Divi/includes/builder/module/helpers/HoverOptions.php on line 71 Deprecated: strpos(): Passing null to parameter #1 ($haystack) of type string is deprecated in /hosting/www/clickea.net/public/wp-content/themes/Divi/includes/builder/module/helpers/HoverOptions.php on line 71 Deprecated: strpos(): Passing null to parameter #1 ($haystack) of type string is deprecated in /hosting/www/clickea.net/public/wp-content/themes/Divi/includes/builder/module/helpers/HoverOptions.php on line 71 Deprecated: strpos(): Passing null to parameter #1 ($haystack) of type string is deprecated in /hosting/www/clickea.net/public/wp-content/themes/Divi/includes/builder/module/helpers/HoverOptions.php on line 71 Deprecated: strpos(): Passing null to parameter #1 ($haystack) of type string is deprecated in /hosting/www/clickea.net/public/wp-content/themes/Divi/includes/builder/module/helpers/HoverOptions.php on line 71 Deprecated: strpos(): Passing null to parameter #1 ($haystack) of type string is deprecated in /hosting/www/clickea.net/public/wp-content/themes/Divi/includes/builder/module/helpers/HoverOptions.php on line 71 Deprecated: strpos(): Passing null to parameter #1 ($haystack) of type string is deprecated in /hosting/www/clickea.net/public/wp-content/themes/Divi/includes/builder/module/helpers/HoverOptions.php on line 71 Deprecated: strpos(): Passing null to parameter #1 ($haystack) of type string is deprecated in /hosting/www/clickea.net/public/wp-content/themes/Divi/includes/builder/module/helpers/HoverOptions.php on line 71 Deprecated: strpos(): Passing null to parameter #1 ($haystack) of type string is deprecated in /hosting/www/clickea.net/public/wp-content/themes/Divi/includes/builder/module/helpers/HoverOptions.php on line 71 Deprecated: strpos(): Passing null to parameter #1 ($haystack) of type string is deprecated in /hosting/www/clickea.net/public/wp-content/themes/Divi/includes/builder/module/helpers/HoverOptions.php on line 71 Deprecated: strpos(): Passing null to parameter #1 ($haystack) of type string is deprecated in /hosting/www/clickea.net/public/wp-content/themes/Divi/includes/builder/module/helpers/HoverOptions.php on line 71 Deprecated: strpos(): Passing null to parameter #1 ($haystack) of type string is deprecated in /hosting/www/clickea.net/public/wp-content/themes/Divi/includes/builder/module/helpers/HoverOptions.php on line 71 Deprecated: strpos(): Passing null to parameter #1 ($haystack) of type string is deprecated in /hosting/www/clickea.net/public/wp-content/themes/Divi/includes/builder/module/helpers/HoverOptions.php on line 71 Deprecated: strpos(): Passing null to parameter #1 ($haystack) of type string is deprecated in /hosting/www/clickea.net/public/wp-content/themes/Divi/includes/builder/module/helpers/HoverOptions.php on line 71 Deprecated: strpos(): Passing null to parameter #1 ($haystack) of type string is deprecated in /hosting/www/clickea.net/public/wp-content/themes/Divi/includes/builder/module/helpers/HoverOptions.php on line 71 Deprecated: strpos(): Passing null to parameter #1 ($haystack) of type string is deprecated in /hosting/www/clickea.net/public/wp-content/themes/Divi/includes/builder/module/helpers/HoverOptions.php on line 71 Deprecated: strpos(): Passing null to parameter #1 ($haystack) of type string is deprecated in /hosting/www/clickea.net/public/wp-content/themes/Divi/includes/builder/module/helpers/HoverOptions.php on line 71 Deprecated: strpos(): Passing null to parameter #1 ($haystack) of type string is deprecated in /hosting/www/clickea.net/public/wp-content/themes/Divi/includes/builder/module/helpers/HoverOptions.php on line 71 Deprecated: strpos(): Passing null to parameter #1 ($haystack) of type string is deprecated in /hosting/www/clickea.net/public/wp-content/themes/Divi/includes/builder/module/helpers/HoverOptions.php on line 71 Deprecated: strpos(): Passing null to parameter #1 ($haystack) of type string is deprecated in /hosting/www/clickea.net/public/wp-content/themes/Divi/includes/builder/module/helpers/HoverOptions.php on line 71 Deprecated: strpos(): Passing null to parameter #1 ($haystack) of type string is deprecated in /hosting/www/clickea.net/public/wp-content/themes/Divi/includes/builder/module/helpers/HoverOptions.php on line 71 Deprecated: strpos(): Passing null to parameter #1 ($haystack) of type string is deprecated in /hosting/www/clickea.net/public/wp-content/themes/Divi/includes/builder/module/helpers/HoverOptions.php on line 71 Deprecated: strpos(): Passing null to parameter #1 ($haystack) of type string is deprecated in /hosting/www/clickea.net/public/wp-content/themes/Divi/includes/builder/module/helpers/HoverOptions.php on line 71 Deprecated: strpos(): Passing null to parameter #1 ($haystack) of type string is deprecated in /hosting/www/clickea.net/public/wp-content/themes/Divi/includes/builder/module/helpers/HoverOptions.php on line 71 Deprecated: strpos(): Passing null to parameter #1 ($haystack) of type string is deprecated in /hosting/www/clickea.net/public/wp-content/themes/Divi/includes/builder/module/helpers/HoverOptions.php on line 71 Deprecated: strpos(): Passing null to parameter #1 ($haystack) of type string is deprecated in /hosting/www/clickea.net/public/wp-content/themes/Divi/includes/builder/module/helpers/HoverOptions.php on line 71 Deprecated: strpos(): Passing null to parameter #1 ($haystack) of type string is deprecated in /hosting/www/clickea.net/public/wp-content/themes/Divi/includes/builder/module/helpers/HoverOptions.php on line 71 Deprecated: strpos(): Passing null to parameter #1 ($haystack) of type string is deprecated in /hosting/www/clickea.net/public/wp-content/themes/Divi/includes/builder/module/helpers/HoverOptions.php on line 71 Deprecated: rtrim(): Passing null to parameter #1 ($string) of type string is deprecated in /hosting/www/clickea.net/public/wp-content/themes/Divi/includes/builder/class-et-builder-element.php on line 16522 Deprecated: strpos(): Passing null to parameter #1 ($haystack) of type string is deprecated in /hosting/www/clickea.net/public/wp-content/themes/Divi/includes/builder/module/helpers/HoverOptions.php on line 71 Deprecated: strpos(): Passing null to parameter #1 ($haystack) of type string is deprecated in /hosting/www/clickea.net/public/wp-content/themes/Divi/includes/builder/module/helpers/HoverOptions.php on line 71 Deprecated: strpos(): Passing null to parameter #1 ($haystack) of type string is deprecated in /hosting/www/clickea.net/public/wp-content/themes/Divi/includes/builder/module/helpers/HoverOptions.php on line 71 Deprecated: strpos(): Passing null to parameter #1 ($haystack) of type string is deprecated in /hosting/www/clickea.net/public/wp-content/themes/Divi/includes/builder/module/helpers/HoverOptions.php on line 71 Deprecated: strpos(): Passing null to parameter #1 ($haystack) of type string is deprecated in /hosting/www/clickea.net/public/wp-content/themes/Divi/includes/builder/module/helpers/HoverOptions.php on line 71 Deprecated: strpos(): Passing null to parameter #1 ($haystack) of type string is deprecated in /hosting/www/clickea.net/public/wp-content/themes/Divi/includes/builder/module/helpers/HoverOptions.php on line 71 Deprecated: strpos(): Passing null to parameter #1 ($haystack) of type string is deprecated in /hosting/www/clickea.net/public/wp-content/themes/Divi/includes/builder/module/helpers/HoverOptions.php on line 71 Deprecated: strpos(): Passing null to parameter #1 ($haystack) of type string is deprecated in /hosting/www/clickea.net/public/wp-content/themes/Divi/includes/builder/module/helpers/HoverOptions.php on line 71 Deprecated: strpos(): Passing null to parameter #1 ($haystack) of type string is deprecated in /hosting/www/clickea.net/public/wp-content/themes/Divi/includes/builder/module/helpers/HoverOptions.php on line 71 Deprecated: strpos(): Passing null to parameter #1 ($haystack) of type string is deprecated in /hosting/www/clickea.net/public/wp-content/themes/Divi/includes/builder/module/helpers/HoverOptions.php on line 71 Deprecated: strpos(): Passing null to parameter #1 ($haystack) of type string is deprecated in /hosting/www/clickea.net/public/wp-content/themes/Divi/includes/builder/module/helpers/HoverOptions.php on line 71 Deprecated: strpos(): Passing null to parameter #1 ($haystack) of type string is deprecated in /hosting/www/clickea.net/public/wp-content/themes/Divi/includes/builder/module/helpers/HoverOptions.php on line 71 Deprecated: strpos(): Passing null to parameter #1 ($haystack) of type string is deprecated in /hosting/www/clickea.net/public/wp-content/themes/Divi/includes/builder/module/helpers/HoverOptions.php on line 71 Deprecated: strpos(): Passing null to parameter #1 ($haystack) of type string is deprecated in /hosting/www/clickea.net/public/wp-content/themes/Divi/includes/builder/module/helpers/HoverOptions.php on line 71 Deprecated: strpos(): Passing null to parameter #1 ($haystack) of type string is deprecated in /hosting/www/clickea.net/public/wp-content/themes/Divi/includes/builder/module/helpers/HoverOptions.php on line 71 Deprecated: strpos(): Passing null to parameter #1 ($haystack) of type string is deprecated in /hosting/www/clickea.net/public/wp-content/themes/Divi/includes/builder/module/helpers/HoverOptions.php on line 71 Deprecated: strpos(): Passing null to parameter #1 ($haystack) of type string is deprecated in /hosting/www/clickea.net/public/wp-content/themes/Divi/includes/builder/module/helpers/HoverOptions.php on line 71 Deprecated: strpos(): Passing null to parameter #1 ($haystack) of type string is deprecated in /hosting/www/clickea.net/public/wp-content/themes/Divi/includes/builder/module/helpers/HoverOptions.php on line 71 Deprecated: strpos(): Passing null to parameter #1 ($haystack) of type string is deprecated in /hosting/www/clickea.net/public/wp-content/themes/Divi/includes/builder/module/helpers/HoverOptions.php on line 71 Deprecated: strpos(): Passing null to parameter #1 ($haystack) of type string is deprecated in /hosting/www/clickea.net/public/wp-content/themes/Divi/includes/builder/module/helpers/HoverOptions.php on line 71 Deprecated: strpos(): Passing null to parameter #1 ($haystack) of type string is deprecated in /hosting/www/clickea.net/public/wp-content/themes/Divi/includes/builder/module/helpers/HoverOptions.php on line 71 Deprecated: strpos(): Passing null to parameter #1 ($haystack) of type string is deprecated in /hosting/www/clickea.net/public/wp-content/themes/Divi/includes/builder/module/helpers/HoverOptions.php on line 71 Deprecated: strpos(): Passing null to parameter #1 ($haystack) of type string is deprecated in /hosting/www/clickea.net/public/wp-content/themes/Divi/includes/builder/module/helpers/HoverOptions.php on line 71 Deprecated: strpos(): Passing null to parameter #1 ($haystack) of type string is deprecated in /hosting/www/clickea.net/public/wp-content/themes/Divi/includes/builder/module/helpers/HoverOptions.php on line 71 Deprecated: strpos(): Passing null to parameter #1 ($haystack) of type string is deprecated in /hosting/www/clickea.net/public/wp-content/themes/Divi/includes/builder/module/helpers/HoverOptions.php on line 71 Deprecated: strpos(): Passing null to parameter #1 ($haystack) of type string is deprecated in /hosting/www/clickea.net/public/wp-content/themes/Divi/includes/builder/module/helpers/HoverOptions.php on line 71 Deprecated: strpos(): Passing null to parameter #1 ($haystack) of type string is deprecated in /hosting/www/clickea.net/public/wp-content/themes/Divi/includes/builder/module/helpers/HoverOptions.php on line 71 Deprecated: strpos(): Passing null to parameter #1 ($haystack) of type string is deprecated in /hosting/www/clickea.net/public/wp-content/themes/Divi/includes/builder/module/helpers/HoverOptions.php on line 71 Deprecated: strpos(): Passing null to parameter #1 ($haystack) of type string is deprecated in /hosting/www/clickea.net/public/wp-content/themes/Divi/includes/builder/module/helpers/HoverOptions.php on line 71 Deprecated: strpos(): Passing null to parameter #1 ($haystack) of type string is deprecated in /hosting/www/clickea.net/public/wp-content/themes/Divi/includes/builder/module/helpers/HoverOptions.php on line 71 Deprecated: strpos(): Passing null to parameter #1 ($haystack) of type string is deprecated in /hosting/www/clickea.net/public/wp-content/themes/Divi/includes/builder/module/helpers/HoverOptions.php on line 71 Deprecated: strpos(): Passing null to parameter #1 ($haystack) of type string is deprecated in /hosting/www/clickea.net/public/wp-content/themes/Divi/includes/builder/module/helpers/HoverOptions.php on line 71 Deprecated: strpos(): Passing null to parameter #1 ($haystack) of type string is deprecated in /hosting/www/clickea.net/public/wp-content/themes/Divi/includes/builder/module/helpers/HoverOptions.php on line 71 Deprecated: strpos(): Passing null to parameter #1 ($haystack) of type string is deprecated in /hosting/www/clickea.net/public/wp-content/themes/Divi/includes/builder/module/helpers/HoverOptions.php on line 71 Deprecated: strpos(): Passing null to parameter #1 ($haystack) of type string is deprecated in /hosting/www/clickea.net/public/wp-content/themes/Divi/includes/builder/module/helpers/HoverOptions.php on line 71 Deprecated: strpos(): Passing null to parameter #1 ($haystack) of type string is deprecated in /hosting/www/clickea.net/public/wp-content/themes/Divi/includes/builder/module/helpers/HoverOptions.php on line 71 Deprecated: strpos(): Passing null to parameter #1 ($haystack) of type string is deprecated in /hosting/www/clickea.net/public/wp-content/themes/Divi/includes/builder/module/helpers/HoverOptions.php on line 71 Deprecated: strpos(): Passing null to parameter #1 ($haystack) of type string is deprecated in /hosting/www/clickea.net/public/wp-content/themes/Divi/includes/builder/module/helpers/HoverOptions.php on line 71 Deprecated: strpos(): Passing null to parameter #1 ($haystack) of type string is deprecated in /hosting/www/clickea.net/public/wp-content/themes/Divi/includes/builder/module/helpers/HoverOptions.php on line 71 Deprecated: strpos(): Passing null to parameter #1 ($haystack) of type string is deprecated in /hosting/www/clickea.net/public/wp-content/themes/Divi/includes/builder/module/helpers/HoverOptions.php on line 71 Deprecated: strpos(): Passing null to parameter #1 ($haystack) of type string is deprecated in /hosting/www/clickea.net/public/wp-content/themes/Divi/includes/builder/module/helpers/HoverOptions.php on line 71 Deprecated: strpos(): Passing null to parameter #1 ($haystack) of type string is deprecated in /hosting/www/clickea.net/public/wp-content/themes/Divi/includes/builder/module/helpers/HoverOptions.php on line 71 Deprecated: strpos(): Passing null to parameter #1 ($haystack) of type string is deprecated in /hosting/www/clickea.net/public/wp-content/themes/Divi/includes/builder/module/helpers/HoverOptions.php on line 71 Deprecated: strpos(): Passing null to parameter #1 ($haystack) of type string is deprecated in /hosting/www/clickea.net/public/wp-content/themes/Divi/includes/builder/module/helpers/HoverOptions.php on line 71 Deprecated: strpos(): Passing null to parameter #1 ($haystack) of type string is deprecated in /hosting/www/clickea.net/public/wp-content/themes/Divi/includes/builder/module/helpers/HoverOptions.php on line 71 Deprecated: strpos(): Passing null to parameter #1 ($haystack) of type string is deprecated in /hosting/www/clickea.net/public/wp-content/themes/Divi/includes/builder/module/helpers/HoverOptions.php on line 71 Deprecated: strpos(): Passing null to parameter #1 ($haystack) of type string is deprecated in /hosting/www/clickea.net/public/wp-content/themes/Divi/includes/builder/module/helpers/HoverOptions.php on line 71 Deprecated: strpos(): Passing null to parameter #1 ($haystack) of type string is deprecated in /hosting/www/clickea.net/public/wp-content/themes/Divi/includes/builder/module/helpers/HoverOptions.php on line 71 Deprecated: strpos(): Passing null to parameter #1 ($haystack) of type string is deprecated in /hosting/www/clickea.net/public/wp-content/themes/Divi/includes/builder/module/helpers/HoverOptions.php on line 71 Deprecated: strpos(): Passing null to parameter #1 ($haystack) of type string is deprecated in /hosting/www/clickea.net/public/wp-content/themes/Divi/includes/builder/module/helpers/HoverOptions.php on line 71 Deprecated: strpos(): Passing null to parameter #1 ($haystack) of type string is deprecated in /hosting/www/clickea.net/public/wp-content/themes/Divi/includes/builder/module/helpers/HoverOptions.php on line 71 Deprecated: strpos(): Passing null to parameter #1 ($haystack) of type string is deprecated in /hosting/www/clickea.net/public/wp-content/themes/Divi/includes/builder/module/helpers/HoverOptions.php on line 71 Deprecated: strpos(): Passing null to parameter #1 ($haystack) of type string is deprecated in /hosting/www/clickea.net/public/wp-content/themes/Divi/includes/builder/module/helpers/HoverOptions.php on line 71 Deprecated: strpos(): Passing null to parameter #1 ($haystack) of type string is deprecated in /hosting/www/clickea.net/public/wp-content/themes/Divi/includes/builder/module/helpers/HoverOptions.php on line 71 Deprecated: strpos(): Passing null to parameter #1 ($haystack) of type string is deprecated in /hosting/www/clickea.net/public/wp-content/themes/Divi/includes/builder/module/helpers/HoverOptions.php on line 71 Deprecated: strpos(): Passing null to parameter #1 ($haystack) of type string is deprecated in /hosting/www/clickea.net/public/wp-content/themes/Divi/includes/builder/module/helpers/HoverOptions.php on line 71 Deprecated: strpos(): Passing null to parameter #1 ($haystack) of type string is deprecated in /hosting/www/clickea.net/public/wp-content/themes/Divi/includes/builder/module/helpers/HoverOptions.php on line 71 Deprecated: strpos(): Passing null to parameter #1 ($haystack) of type string is deprecated in /hosting/www/clickea.net/public/wp-content/themes/Divi/includes/builder/module/helpers/HoverOptions.php on line 71 Deprecated: strpos(): Passing null to parameter #1 ($haystack) of type string is deprecated in /hosting/www/clickea.net/public/wp-content/themes/Divi/includes/builder/module/helpers/HoverOptions.php on line 71 Deprecated: strpos(): Passing null to parameter #1 ($haystack) of type string is deprecated in /hosting/www/clickea.net/public/wp-content/themes/Divi/includes/builder/module/helpers/HoverOptions.php on line 71 Deprecated: strpos(): Passing null to parameter #1 ($haystack) of type string is deprecated in /hosting/www/clickea.net/public/wp-content/themes/Divi/includes/builder/module/helpers/HoverOptions.php on line 71 Deprecated: strpos(): Passing null to parameter #1 ($haystack) of type string is deprecated in /hosting/www/clickea.net/public/wp-content/themes/Divi/includes/builder/module/helpers/HoverOptions.php on line 71 Deprecated: strpos(): Passing null to parameter #1 ($haystack) of type string is deprecated in /hosting/www/clickea.net/public/wp-content/themes/Divi/includes/builder/module/helpers/HoverOptions.php on line 71 Deprecated: strpos(): Passing null to parameter #1 ($haystack) of type string is deprecated in /hosting/www/clickea.net/public/wp-content/themes/Divi/includes/builder/module/helpers/HoverOptions.php on line 71 Deprecated: strpos(): Passing null to parameter #1 ($haystack) of type string is deprecated in /hosting/www/clickea.net/public/wp-content/themes/Divi/includes/builder/module/helpers/HoverOptions.php on line 71 Deprecated: strpos(): Passing null to parameter #1 ($haystack) of type string is deprecated in /hosting/www/clickea.net/public/wp-content/themes/Divi/includes/builder/module/helpers/HoverOptions.php on line 71 Deprecated: strpos(): Passing null to parameter #1 ($haystack) of type string is deprecated in /hosting/www/clickea.net/public/wp-content/themes/Divi/includes/builder/module/helpers/HoverOptions.php on line 71 Deprecated: strpos(): Passing null to parameter #1 ($haystack) of type string is deprecated in /hosting/www/clickea.net/public/wp-content/themes/Divi/includes/builder/module/helpers/HoverOptions.php on line 71 Deprecated: strpos(): Passing null to parameter #1 ($haystack) of type string is deprecated in /hosting/www/clickea.net/public/wp-content/themes/Divi/includes/builder/module/helpers/HoverOptions.php on line 71 Deprecated: strpos(): Passing null to parameter #1 ($haystack) of type string is deprecated in /hosting/www/clickea.net/public/wp-content/themes/Divi/includes/builder/module/helpers/HoverOptions.php on line 71 Deprecated: strpos(): Passing null to parameter #1 ($haystack) of type string is deprecated in /hosting/www/clickea.net/public/wp-content/themes/Divi/includes/builder/module/helpers/HoverOptions.php on line 71 Deprecated: strpos(): Passing null to parameter #1 ($haystack) of type string is deprecated in /hosting/www/clickea.net/public/wp-content/themes/Divi/includes/builder/module/helpers/HoverOptions.php on line 71 Deprecated: strpos(): Passing null to parameter #1 ($haystack) of type string is deprecated in /hosting/www/clickea.net/public/wp-content/themes/Divi/includes/builder/module/helpers/HoverOptions.php on line 71 Deprecated: strpos(): Passing null to parameter #1 ($haystack) of type string is deprecated in /hosting/www/clickea.net/public/wp-content/themes/Divi/includes/builder/module/helpers/HoverOptions.php on line 71 Deprecated: strpos(): Passing null to parameter #1 ($haystack) of type string is deprecated in /hosting/www/clickea.net/public/wp-content/themes/Divi/includes/builder/module/helpers/HoverOptions.php on line 71 Deprecated: strpos(): Passing null to parameter #1 ($haystack) of type string is deprecated in /hosting/www/clickea.net/public/wp-content/themes/Divi/includes/builder/module/helpers/HoverOptions.php on line 71 Deprecated: strpos(): Passing null to parameter #1 ($haystack) of type string is deprecated in /hosting/www/clickea.net/public/wp-content/themes/Divi/includes/builder/module/helpers/HoverOptions.php on line 71 Deprecated: strpos(): Passing null to parameter #1 ($haystack) of type string is deprecated in /hosting/www/clickea.net/public/wp-content/themes/Divi/includes/builder/module/helpers/HoverOptions.php on line 71 Deprecated: strpos(): Passing null to parameter #1 ($haystack) of type string is deprecated in /hosting/www/clickea.net/public/wp-content/themes/Divi/includes/builder/module/helpers/HoverOptions.php on line 71 Deprecated: strpos(): Passing null to parameter #1 ($haystack) of type string is deprecated in /hosting/www/clickea.net/public/wp-content/themes/Divi/includes/builder/module/helpers/HoverOptions.php on line 71 Deprecated: strpos(): Passing null to parameter #1 ($haystack) of type string is deprecated in /hosting/www/clickea.net/public/wp-content/themes/Divi/includes/builder/module/helpers/HoverOptions.php on line 71 Deprecated: strpos(): Passing null to parameter #1 ($haystack) of type string is deprecated in /hosting/www/clickea.net/public/wp-content/themes/Divi/includes/builder/module/helpers/HoverOptions.php on line 71 Deprecated: strpos(): Passing null to parameter #1 ($haystack) of type string is deprecated in /hosting/www/clickea.net/public/wp-content/themes/Divi/includes/builder/module/helpers/HoverOptions.php on line 71 Deprecated: strpos(): Passing null to parameter #1 ($haystack) of type string is deprecated in /hosting/www/clickea.net/public/wp-content/themes/Divi/includes/builder/module/helpers/HoverOptions.php on line 71 Deprecated: strpos(): Passing null to parameter #1 ($haystack) of type string is deprecated in /hosting/www/clickea.net/public/wp-content/themes/Divi/includes/builder/module/helpers/HoverOptions.php on line 71 Deprecated: strpos(): Passing null to parameter #1 ($haystack) of type string is deprecated in /hosting/www/clickea.net/public/wp-content/themes/Divi/includes/builder/module/helpers/HoverOptions.php on line 71 Deprecated: strpos(): Passing null to parameter #1 ($haystack) of type string is deprecated in /hosting/www/clickea.net/public/wp-content/themes/Divi/includes/builder/module/helpers/HoverOptions.php on line 71 Deprecated: strpos(): Passing null to parameter #1 ($haystack) of type string is deprecated in /hosting/www/clickea.net/public/wp-content/themes/Divi/includes/builder/module/helpers/HoverOptions.php on line 71 Deprecated: strpos(): Passing null to parameter #1 ($haystack) of type string is deprecated in /hosting/www/clickea.net/public/wp-content/themes/Divi/includes/builder/module/helpers/HoverOptions.php on line 71 Deprecated: strpos(): Passing null to parameter #1 ($haystack) of type string is deprecated in /hosting/www/clickea.net/public/wp-content/themes/Divi/includes/builder/module/helpers/HoverOptions.php on line 71 Deprecated: strpos(): Passing null to parameter #1 ($haystack) of type string is deprecated in /hosting/www/clickea.net/public/wp-content/themes/Divi/includes/builder/module/helpers/HoverOptions.php on line 71 Deprecated: strpos(): Passing null to parameter #1 ($haystack) of type string is deprecated in /hosting/www/clickea.net/public/wp-content/themes/Divi/includes/builder/module/helpers/HoverOptions.php on line 71 Deprecated: strpos(): Passing null to parameter #1 ($haystack) of type string is deprecated in /hosting/www/clickea.net/public/wp-content/themes/Divi/includes/builder/module/helpers/HoverOptions.php on line 71 Deprecated: strpos(): Passing null to parameter #1 ($haystack) of type string is deprecated in /hosting/www/clickea.net/public/wp-content/themes/Divi/includes/builder/module/helpers/HoverOptions.php on line 71 Deprecated: strpos(): Passing null to parameter #1 ($haystack) of type string is deprecated in /hosting/www/clickea.net/public/wp-content/themes/Divi/includes/builder/module/helpers/HoverOptions.php on line 71 Deprecated: strpos(): Passing null to parameter #1 ($haystack) of type string is deprecated in /hosting/www/clickea.net/public/wp-content/themes/Divi/includes/builder/module/helpers/HoverOptions.php on line 71 Deprecated: strpos(): Passing null to parameter #1 ($haystack) of type string is deprecated in /hosting/www/clickea.net/public/wp-content/themes/Divi/includes/builder/module/helpers/HoverOptions.php on line 71 Deprecated: strpos(): Passing null to parameter #1 ($haystack) of type string is deprecated in /hosting/www/clickea.net/public/wp-content/themes/Divi/includes/builder/module/helpers/HoverOptions.php on line 71 Deprecated: strpos(): Passing null to parameter #1 ($haystack) of type string is deprecated in /hosting/www/clickea.net/public/wp-content/themes/Divi/includes/builder/module/helpers/HoverOptions.php on line 71 Deprecated: strpos(): Passing null to parameter #1 ($haystack) of type string is deprecated in /hosting/www/clickea.net/public/wp-content/themes/Divi/includes/builder/module/helpers/HoverOptions.php on line 71 Deprecated: strpos(): Passing null to parameter #1 ($haystack) of type string is deprecated in /hosting/www/clickea.net/public/wp-content/themes/Divi/includes/builder/module/helpers/HoverOptions.php on line 71 Deprecated: strpos(): Passing null to parameter #1 ($haystack) of type string is deprecated in /hosting/www/clickea.net/public/wp-content/themes/Divi/includes/builder/module/helpers/HoverOptions.php on line 71 Deprecated: strpos(): Passing null to parameter #1 ($haystack) of type string is deprecated in /hosting/www/clickea.net/public/wp-content/themes/Divi/includes/builder/module/helpers/HoverOptions.php on line 71 Deprecated: strpos(): Passing null to parameter #1 ($haystack) of type string is deprecated in /hosting/www/clickea.net/public/wp-content/themes/Divi/includes/builder/module/helpers/HoverOptions.php on line 71 Deprecated: strpos(): Passing null to parameter #1 ($haystack) of type string is deprecated in /hosting/www/clickea.net/public/wp-content/themes/Divi/includes/builder/module/helpers/HoverOptions.php on line 71 Deprecated: strpos(): Passing null to parameter #1 ($haystack) of type string is deprecated in /hosting/www/clickea.net/public/wp-content/themes/Divi/includes/builder/module/helpers/HoverOptions.php on line 71 Deprecated: strpos(): Passing null to parameter #1 ($haystack) of type string is deprecated in /hosting/www/clickea.net/public/wp-content/themes/Divi/includes/builder/module/helpers/HoverOptions.php on line 71 Deprecated: strpos(): Passing null to parameter #1 ($haystack) of type string is deprecated in /hosting/www/clickea.net/public/wp-content/themes/Divi/includes/builder/module/helpers/HoverOptions.php on line 71 Deprecated: strpos(): Passing null to parameter #1 ($haystack) of type string is deprecated in /hosting/www/clickea.net/public/wp-content/themes/Divi/includes/builder/module/helpers/HoverOptions.php on line 71 Deprecated: strpos(): Passing null to parameter #1 ($haystack) of type string is deprecated in /hosting/www/clickea.net/public/wp-content/themes/Divi/includes/builder/module/helpers/HoverOptions.php on line 71 Deprecated: strpos(): Passing null to parameter #1 ($haystack) of type string is deprecated in /hosting/www/clickea.net/public/wp-content/themes/Divi/includes/builder/module/helpers/HoverOptions.php on line 71 Deprecated: strpos(): Passing null to parameter #1 ($haystack) of type string is deprecated in /hosting/www/clickea.net/public/wp-content/themes/Divi/includes/builder/module/helpers/HoverOptions.php on line 71 Deprecated: strpos(): Passing null to parameter #1 ($haystack) of type string is deprecated in /hosting/www/clickea.net/public/wp-content/themes/Divi/includes/builder/module/helpers/HoverOptions.php on line 71 Deprecated: strpos(): Passing null to parameter #1 ($haystack) of type string is deprecated in /hosting/www/clickea.net/public/wp-content/themes/Divi/includes/builder/module/helpers/HoverOptions.php on line 71 Deprecated: strpos(): Passing null to parameter #1 ($haystack) of type string is deprecated in /hosting/www/clickea.net/public/wp-content/themes/Divi/includes/builder/module/helpers/HoverOptions.php on line 71 Deprecated: strpos(): Passing null to parameter #1 ($haystack) of type string is deprecated in /hosting/www/clickea.net/public/wp-content/themes/Divi/includes/builder/module/helpers/HoverOptions.php on line 71 Deprecated: strpos(): Passing null to parameter #1 ($haystack) of type string is deprecated in /hosting/www/clickea.net/public/wp-content/themes/Divi/includes/builder/module/helpers/HoverOptions.php on line 71 Deprecated: strpos(): Passing null to parameter #1 ($haystack) of type string is deprecated in /hosting/www/clickea.net/public/wp-content/themes/Divi/includes/builder/module/helpers/HoverOptions.php on line 71 Deprecated: strpos(): Passing null to parameter #1 ($haystack) of type string is deprecated in /hosting/www/clickea.net/public/wp-content/themes/Divi/includes/builder/module/helpers/HoverOptions.php on line 71 Deprecated: strpos(): Passing null to parameter #1 ($haystack) of type string is deprecated in /hosting/www/clickea.net/public/wp-content/themes/Divi/includes/builder/module/helpers/HoverOptions.php on line 71 Deprecated: strpos(): Passing null to parameter #1 ($haystack) of type string is deprecated in /hosting/www/clickea.net/public/wp-content/themes/Divi/includes/builder/module/helpers/HoverOptions.php on line 71 Deprecated: strpos(): Passing null to parameter #1 ($haystack) of type string is deprecated in /hosting/www/clickea.net/public/wp-content/themes/Divi/includes/builder/module/helpers/HoverOptions.php on line 71 Deprecated: strpos(): Passing null to parameter #1 ($haystack) of type string is deprecated in /hosting/www/clickea.net/public/wp-content/themes/Divi/includes/builder/module/helpers/HoverOptions.php on line 71 Deprecated: strpos(): Passing null to parameter #1 ($haystack) of type string is deprecated in /hosting/www/clickea.net/public/wp-content/themes/Divi/includes/builder/module/helpers/HoverOptions.php on line 71 Deprecated: strpos(): Passing null to parameter #1 ($haystack) of type string is deprecated in /hosting/www/clickea.net/public/wp-content/themes/Divi/includes/builder/module/helpers/HoverOptions.php on line 71 Deprecated: strpos(): Passing null to parameter #1 ($haystack) of type string is deprecated in /hosting/www/clickea.net/public/wp-content/themes/Divi/includes/builder/module/helpers/HoverOptions.php on line 71 Deprecated: strpos(): Passing null to parameter #1 ($haystack) of type string is deprecated in /hosting/www/clickea.net/public/wp-content/themes/Divi/includes/builder/module/helpers/HoverOptions.php on line 71 Deprecated: strpos(): Passing null to parameter #1 ($haystack) of type string is deprecated in /hosting/www/clickea.net/public/wp-content/themes/Divi/includes/builder/module/helpers/HoverOptions.php on line 71 Deprecated: strpos(): Passing null to parameter #1 ($haystack) of type string is deprecated in /hosting/www/clickea.net/public/wp-content/themes/Divi/includes/builder/module/helpers/HoverOptions.php on line 71 Deprecated: strpos(): Passing null to parameter #1 ($haystack) of type string is deprecated in /hosting/www/clickea.net/public/wp-content/themes/Divi/includes/builder/module/helpers/HoverOptions.php on line 71 Deprecated: strpos(): Passing null to parameter #1 ($haystack) of type string is deprecated in /hosting/www/clickea.net/public/wp-content/themes/Divi/includes/builder/module/helpers/HoverOptions.php on line 71 Deprecated: strpos(): Passing null to parameter #1 ($haystack) of type string is deprecated in /hosting/www/clickea.net/public/wp-content/themes/Divi/includes/builder/module/helpers/HoverOptions.php on line 71 Deprecated: strpos(): Passing null to parameter #1 ($haystack) of type string is deprecated in /hosting/www/clickea.net/public/wp-content/themes/Divi/includes/builder/module/helpers/HoverOptions.php on line 71 Deprecated: strpos(): Passing null to parameter #1 ($haystack) of type string is deprecated in /hosting/www/clickea.net/public/wp-content/themes/Divi/includes/builder/module/helpers/HoverOptions.php on line 71 Deprecated: strpos(): Passing null to parameter #1 ($haystack) of type string is deprecated in /hosting/www/clickea.net/public/wp-content/themes/Divi/includes/builder/module/helpers/HoverOptions.php on line 71 Deprecated: strpos(): Passing null to parameter #1 ($haystack) of type string is deprecated in /hosting/www/clickea.net/public/wp-content/themes/Divi/includes/builder/module/helpers/HoverOptions.php on line 71 Deprecated: strpos(): Passing null to parameter #1 ($haystack) of type string is deprecated in /hosting/www/clickea.net/public/wp-content/themes/Divi/includes/builder/module/helpers/HoverOptions.php on line 71 Deprecated: strpos(): Passing null to parameter #1 ($haystack) of type string is deprecated in /hosting/www/clickea.net/public/wp-content/themes/Divi/includes/builder/module/helpers/HoverOptions.php on line 71 Deprecated: strpos(): Passing null to parameter #1 ($haystack) of type string is deprecated in /hosting/www/clickea.net/public/wp-content/themes/Divi/includes/builder/module/helpers/HoverOptions.php on line 71 Deprecated: strpos(): Passing null to parameter #1 ($haystack) of type string is deprecated in /hosting/www/clickea.net/public/wp-content/themes/Divi/includes/builder/module/helpers/HoverOptions.php on line 71 Deprecated: strpos(): Passing null to parameter #1 ($haystack) of type string is deprecated in /hosting/www/clickea.net/public/wp-content/themes/Divi/includes/builder/module/helpers/HoverOptions.php on line 71 Deprecated: strpos(): Passing null to parameter #1 ($haystack) of type string is deprecated in /hosting/www/clickea.net/public/wp-content/themes/Divi/includes/builder/module/helpers/HoverOptions.php on line 71 Deprecated: strpos(): Passing null to parameter #1 ($haystack) of type string is deprecated in /hosting/www/clickea.net/public/wp-content/themes/Divi/includes/builder/module/helpers/HoverOptions.php on line 71 Deprecated: strpos(): Passing null to parameter #1 ($haystack) of type string is deprecated in /hosting/www/clickea.net/public/wp-content/themes/Divi/includes/builder/module/helpers/HoverOptions.php on line 71 Deprecated: strpos(): Passing null to parameter #1 ($haystack) of type string is deprecated in /hosting/www/clickea.net/public/wp-content/themes/Divi/includes/builder/module/helpers/HoverOptions.php on line 71 Deprecated: strpos(): Passing null to parameter #1 ($haystack) of type string is deprecated in /hosting/www/clickea.net/public/wp-content/themes/Divi/includes/builder/module/helpers/HoverOptions.php on line 71 Deprecated: strpos(): Passing null to parameter #1 ($haystack) of type string is deprecated in /hosting/www/clickea.net/public/wp-content/themes/Divi/includes/builder/module/helpers/HoverOptions.php on line 71 Deprecated: strpos(): Passing null to parameter #1 ($haystack) of type string is deprecated in /hosting/www/clickea.net/public/wp-content/themes/Divi/includes/builder/module/helpers/HoverOptions.php on line 71 Deprecated: strpos(): Passing null to parameter #1 ($haystack) of type string is deprecated in /hosting/www/clickea.net/public/wp-content/themes/Divi/includes/builder/module/helpers/HoverOptions.php on line 71 Deprecated: strpos(): Passing null to parameter #1 ($haystack) of type string is deprecated in /hosting/www/clickea.net/public/wp-content/themes/Divi/includes/builder/module/helpers/HoverOptions.php on line 71 Deprecated: strpos(): Passing null to parameter #1 ($haystack) of type string is deprecated in /hosting/www/clickea.net/public/wp-content/themes/Divi/includes/builder/module/helpers/HoverOptions.php on line 71 Deprecated: strpos(): Passing null to parameter #1 ($haystack) of type string is deprecated in /hosting/www/clickea.net/public/wp-content/themes/Divi/includes/builder/module/helpers/HoverOptions.php on line 71 Deprecated: strpos(): Passing null to parameter #1 ($haystack) of type string is deprecated in /hosting/www/clickea.net/public/wp-content/themes/Divi/includes/builder/module/helpers/HoverOptions.php on line 71 Deprecated: strpos(): Passing null to parameter #1 ($haystack) of type string is deprecated in /hosting/www/clickea.net/public/wp-content/themes/Divi/includes/builder/module/helpers/HoverOptions.php on line 71 Deprecated: strpos(): Passing null to parameter #1 ($haystack) of type string is deprecated in /hosting/www/clickea.net/public/wp-content/themes/Divi/includes/builder/module/helpers/HoverOptions.php on line 71 Deprecated: strpos(): Passing null to parameter #1 ($haystack) of type string is deprecated in /hosting/www/clickea.net/public/wp-content/themes/Divi/includes/builder/module/helpers/HoverOptions.php on line 71 Deprecated: strpos(): Passing null to parameter #1 ($haystack) of type string is deprecated in /hosting/www/clickea.net/public/wp-content/themes/Divi/includes/builder/module/helpers/HoverOptions.php on line 71 Deprecated: strpos(): Passing null to parameter #1 ($haystack) of type string is deprecated in /hosting/www/clickea.net/public/wp-content/themes/Divi/includes/builder/module/helpers/HoverOptions.php on line 71 Deprecated: strpos(): Passing null to parameter #1 ($haystack) of type string is deprecated in /hosting/www/clickea.net/public/wp-content/themes/Divi/includes/builder/module/helpers/HoverOptions.php on line 71 Deprecated: strpos(): Passing null to parameter #1 ($haystack) of type string is deprecated in /hosting/www/clickea.net/public/wp-content/themes/Divi/includes/builder/module/helpers/HoverOptions.php on line 71 Deprecated: strpos(): Passing null to parameter #1 ($haystack) of type string is deprecated in /hosting/www/clickea.net/public/wp-content/themes/Divi/includes/builder/module/helpers/HoverOptions.php on line 71 Deprecated: strpos(): Passing null to parameter #1 ($haystack) of type string is deprecated in /hosting/www/clickea.net/public/wp-content/themes/Divi/includes/builder/module/helpers/HoverOptions.php on line 71 Deprecated: strpos(): Passing null to parameter #1 ($haystack) of type string is deprecated in /hosting/www/clickea.net/public/wp-content/themes/Divi/includes/builder/module/helpers/HoverOptions.php on line 71 Deprecated: strpos(): Passing null to parameter #1 ($haystack) of type string is deprecated in /hosting/www/clickea.net/public/wp-content/themes/Divi/includes/builder/module/helpers/HoverOptions.php on line 71 Deprecated: strpos(): Passing null to parameter #1 ($haystack) of type string is deprecated in /hosting/www/clickea.net/public/wp-content/themes/Divi/includes/builder/module/helpers/HoverOptions.php on line 71 Deprecated: strpos(): Passing null to parameter #1 ($haystack) of type string is deprecated in /hosting/www/clickea.net/public/wp-content/themes/Divi/includes/builder/module/helpers/HoverOptions.php on line 71 Deprecated: strpos(): Passing null to parameter #1 ($haystack) of type string is deprecated in /hosting/www/clickea.net/public/wp-content/themes/Divi/includes/builder/module/helpers/HoverOptions.php on line 71 Deprecated: strpos(): Passing null to parameter #1 ($haystack) of type string is deprecated in /hosting/www/clickea.net/public/wp-content/themes/Divi/includes/builder/module/helpers/HoverOptions.php on line 71 Deprecated: strpos(): Passing null to parameter #1 ($haystack) of type string is deprecated in /hosting/www/clickea.net/public/wp-content/themes/Divi/includes/builder/module/helpers/HoverOptions.php on line 71 Deprecated: strpos(): Passing null to parameter #1 ($haystack) of type string is deprecated in /hosting/www/clickea.net/public/wp-content/themes/Divi/includes/builder/module/helpers/HoverOptions.php on line 71 Deprecated: strpos(): Passing null to parameter #1 ($haystack) of type string is deprecated in /hosting/www/clickea.net/public/wp-content/themes/Divi/includes/builder/module/helpers/HoverOptions.php on line 71 Deprecated: strpos(): Passing null to parameter #1 ($haystack) of type string is deprecated in /hosting/www/clickea.net/public/wp-content/themes/Divi/includes/builder/module/helpers/HoverOptions.php on line 71 Deprecated: strpos(): Passing null to parameter #1 ($haystack) of type string is deprecated in /hosting/www/clickea.net/public/wp-content/themes/Divi/includes/builder/module/helpers/HoverOptions.php on line 71 Deprecated: strpos(): Passing null to parameter #1 ($haystack) of type string is deprecated in /hosting/www/clickea.net/public/wp-content/themes/Divi/includes/builder/module/helpers/HoverOptions.php on line 71 Deprecated: strpos(): Passing null to parameter #1 ($haystack) of type string is deprecated in /hosting/www/clickea.net/public/wp-content/themes/Divi/includes/builder/module/helpers/HoverOptions.php on line 71 Deprecated: strpos(): Passing null to parameter #1 ($haystack) of type string is deprecated in /hosting/www/clickea.net/public/wp-content/themes/Divi/includes/builder/module/helpers/HoverOptions.php on line 71 Deprecated: strpos(): Passing null to parameter #1 ($haystack) of type string is deprecated in /hosting/www/clickea.net/public/wp-content/themes/Divi/includes/builder/module/helpers/HoverOptions.php on line 71 Deprecated: rtrim(): Passing null to parameter #1 ($string) of type string is deprecated in /hosting/www/clickea.net/public/wp-content/themes/Divi/includes/builder/class-et-builder-element.php on line 16522 Deprecated: strpos(): Passing null to parameter #1 ($haystack) of type string is deprecated in /hosting/www/clickea.net/public/wp-content/themes/Divi/includes/builder/module/helpers/HoverOptions.php on line 71 Deprecated: strpos(): Passing null to parameter #1 ($haystack) of type string is deprecated in /hosting/www/clickea.net/public/wp-content/themes/Divi/includes/builder/module/helpers/HoverOptions.php on line 71 Deprecated: strpos(): Passing null to parameter #1 ($haystack) of type string is deprecated in /hosting/www/clickea.net/public/wp-content/themes/Divi/includes/builder/module/helpers/HoverOptions.php on line 71 Deprecated: strpos(): Passing null to parameter #1 ($haystack) of type string is deprecated in /hosting/www/clickea.net/public/wp-content/themes/Divi/includes/builder/module/helpers/HoverOptions.php on line 71 Deprecated: strpos(): Passing null to parameter #1 ($haystack) of type string is deprecated in /hosting/www/clickea.net/public/wp-content/themes/Divi/includes/builder/module/helpers/HoverOptions.php on line 71 Deprecated: strpos(): Passing null to parameter #1 ($haystack) of type string is deprecated in /hosting/www/clickea.net/public/wp-content/themes/Divi/includes/builder/module/helpers/HoverOptions.php on line 71 Deprecated: strpos(): Passing null to parameter #1 ($haystack) of type string is deprecated in /hosting/www/clickea.net/public/wp-content/themes/Divi/includes/builder/module/helpers/HoverOptions.php on line 71 Deprecated: strpos(): Passing null to parameter #1 ($haystack) of type string is deprecated in /hosting/www/clickea.net/public/wp-content/themes/Divi/includes/builder/module/helpers/HoverOptions.php on line 71 Deprecated: strpos(): Passing null to parameter #1 ($haystack) of type string is deprecated in /hosting/www/clickea.net/public/wp-content/themes/Divi/includes/builder/module/helpers/HoverOptions.php on line 71 Deprecated: strpos(): Passing null to parameter #1 ($haystack) of type string is deprecated in /hosting/www/clickea.net/public/wp-content/themes/Divi/includes/builder/module/helpers/HoverOptions.php on line 71 Deprecated: strpos(): Passing null to parameter #1 ($haystack) of type string is deprecated in /hosting/www/clickea.net/public/wp-content/themes/Divi/includes/builder/module/helpers/HoverOptions.php on line 71 Deprecated: strpos(): Passing null to parameter #1 ($haystack) of type string is deprecated in /hosting/www/clickea.net/public/wp-content/themes/Divi/includes/builder/module/helpers/HoverOptions.php on line 71 Deprecated: strpos(): Passing null to parameter #1 ($haystack) of type string is deprecated in /hosting/www/clickea.net/public/wp-content/themes/Divi/includes/builder/module/helpers/HoverOptions.php on line 71 Deprecated: strpos(): Passing null to parameter #1 ($haystack) of type string is deprecated in /hosting/www/clickea.net/public/wp-content/themes/Divi/includes/builder/module/helpers/HoverOptions.php on line 71 Deprecated: strpos(): Passing null to parameter #1 ($haystack) of type string is deprecated in /hosting/www/clickea.net/public/wp-content/themes/Divi/includes/builder/module/helpers/HoverOptions.php on line 71 Deprecated: strpos(): Passing null to parameter #1 ($haystack) of type string is deprecated in /hosting/www/clickea.net/public/wp-content/themes/Divi/includes/builder/module/helpers/HoverOptions.php on line 71 Deprecated: strpos(): Passing null to parameter #1 ($haystack) of type string is deprecated in /hosting/www/clickea.net/public/wp-content/themes/Divi/includes/builder/module/helpers/HoverOptions.php on line 71 Deprecated: strpos(): Passing null to parameter #1 ($haystack) of type string is deprecated in /hosting/www/clickea.net/public/wp-content/themes/Divi/includes/builder/module/helpers/HoverOptions.php on line 71 Deprecated: strpos(): Passing null to parameter #1 ($haystack) of type string is deprecated in /hosting/www/clickea.net/public/wp-content/themes/Divi/includes/builder/module/helpers/HoverOptions.php on line 71 Deprecated: strpos(): Passing null to parameter #1 ($haystack) of type string is deprecated in /hosting/www/clickea.net/public/wp-content/themes/Divi/includes/builder/module/helpers/HoverOptions.php on line 71 Deprecated: strpos(): Passing null to parameter #1 ($haystack) of type string is deprecated in /hosting/www/clickea.net/public/wp-content/themes/Divi/includes/builder/module/helpers/HoverOptions.php on line 71 Deprecated: strpos(): Passing null to parameter #1 ($haystack) of type string is deprecated in /hosting/www/clickea.net/public/wp-content/themes/Divi/includes/builder/module/helpers/HoverOptions.php on line 71 Deprecated: strpos(): Passing null to parameter #1 ($haystack) of type string is deprecated in /hosting/www/clickea.net/public/wp-content/themes/Divi/includes/builder/module/helpers/HoverOptions.php on line 71 Deprecated: strpos(): Passing null to parameter #1 ($haystack) of type string is deprecated in /hosting/www/clickea.net/public/wp-content/themes/Divi/includes/builder/module/helpers/HoverOptions.php on line 71 Deprecated: strpos(): Passing null to parameter #1 ($haystack) of type string is deprecated in /hosting/www/clickea.net/public/wp-content/themes/Divi/includes/builder/module/helpers/HoverOptions.php on line 71 Deprecated: strpos(): Passing null to parameter #1 ($haystack) of type string is deprecated in /hosting/www/clickea.net/public/wp-content/themes/Divi/includes/builder/module/helpers/HoverOptions.php on line 71 Deprecated: strpos(): Passing null to parameter #1 ($haystack) of type string is deprecated in /hosting/www/clickea.net/public/wp-content/themes/Divi/includes/builder/module/helpers/HoverOptions.php on line 71 Deprecated: strpos(): Passing null to parameter #1 ($haystack) of type string is deprecated in /hosting/www/clickea.net/public/wp-content/themes/Divi/includes/builder/module/helpers/HoverOptions.php on line 71 Deprecated: strpos(): Passing null to parameter #1 ($haystack) of type string is deprecated in /hosting/www/clickea.net/public/wp-content/themes/Divi/includes/builder/module/helpers/HoverOptions.php on line 71 Deprecated: strpos(): Passing null to parameter #1 ($haystack) of type string is deprecated in /hosting/www/clickea.net/public/wp-content/themes/Divi/includes/builder/module/helpers/HoverOptions.php on line 71 Deprecated: strpos(): Passing null to parameter #1 ($haystack) of type string is deprecated in /hosting/www/clickea.net/public/wp-content/themes/Divi/includes/builder/module/helpers/HoverOptions.php on line 71 Deprecated: strpos(): Passing null to parameter #1 ($haystack) of type string is deprecated in /hosting/www/clickea.net/public/wp-content/themes/Divi/includes/builder/module/helpers/HoverOptions.php on line 71 Deprecated: strpos(): Passing null to parameter #1 ($haystack) of type string is deprecated in /hosting/www/clickea.net/public/wp-content/themes/Divi/includes/builder/module/helpers/HoverOptions.php on line 71 Deprecated: strpos(): Passing null to parameter #1 ($haystack) of type string is deprecated in /hosting/www/clickea.net/public/wp-content/themes/Divi/includes/builder/module/helpers/HoverOptions.php on line 71 Deprecated: strpos(): Passing null to parameter #1 ($haystack) of type string is deprecated in /hosting/www/clickea.net/public/wp-content/themes/Divi/includes/builder/module/helpers/HoverOptions.php on line 71 Deprecated: strpos(): Passing null to parameter #1 ($haystack) of type string is deprecated in /hosting/www/clickea.net/public/wp-content/themes/Divi/includes/builder/module/helpers/HoverOptions.php on line 71 Deprecated: strpos(): Passing null to parameter #1 ($haystack) of type string is deprecated in /hosting/www/clickea.net/public/wp-content/themes/Divi/includes/builder/module/helpers/HoverOptions.php on line 71 Deprecated: strpos(): Passing null to parameter #1 ($haystack) of type string is deprecated in /hosting/www/clickea.net/public/wp-content/themes/Divi/includes/builder/module/helpers/HoverOptions.php on line 71 Deprecated: strpos(): Passing null to parameter #1 ($haystack) of type string is deprecated in /hosting/www/clickea.net/public/wp-content/themes/Divi/includes/builder/module/helpers/HoverOptions.php on line 71 Deprecated: strpos(): Passing null to parameter #1 ($haystack) of type string is deprecated in /hosting/www/clickea.net/public/wp-content/themes/Divi/includes/builder/module/helpers/HoverOptions.php on line 71 Deprecated: strpos(): Passing null to parameter #1 ($haystack) of type string is deprecated in /hosting/www/clickea.net/public/wp-content/themes/Divi/includes/builder/module/helpers/HoverOptions.php on line 71 Deprecated: strpos(): Passing null to parameter #1 ($haystack) of type string is deprecated in /hosting/www/clickea.net/public/wp-content/themes/Divi/includes/builder/module/helpers/HoverOptions.php on line 71 Deprecated: strpos(): Passing null to parameter #1 ($haystack) of type string is deprecated in /hosting/www/clickea.net/public/wp-content/themes/Divi/includes/builder/module/helpers/HoverOptions.php on line 71 Deprecated: strpos(): Passing null to parameter #1 ($haystack) of type string is deprecated in /hosting/www/clickea.net/public/wp-content/themes/Divi/includes/builder/module/helpers/HoverOptions.php on line 71 Deprecated: strpos(): Passing null to parameter #1 ($haystack) of type string is deprecated in /hosting/www/clickea.net/public/wp-content/themes/Divi/includes/builder/module/helpers/HoverOptions.php on line 71 Deprecated: strpos(): Passing null to parameter #1 ($haystack) of type string is deprecated in /hosting/www/clickea.net/public/wp-content/themes/Divi/includes/builder/module/helpers/HoverOptions.php on line 71 Deprecated: strpos(): Passing null to parameter #1 ($haystack) of type string is deprecated in /hosting/www/clickea.net/public/wp-content/themes/Divi/includes/builder/module/helpers/HoverOptions.php on line 71 Deprecated: strpos(): Passing null to parameter #1 ($haystack) of type string is deprecated in /hosting/www/clickea.net/public/wp-content/themes/Divi/includes/builder/module/helpers/HoverOptions.php on line 71 Deprecated: strpos(): Passing null to parameter #1 ($haystack) of type string is deprecated in /hosting/www/clickea.net/public/wp-content/themes/Divi/includes/builder/module/helpers/HoverOptions.php on line 71 Deprecated: strpos(): Passing null to parameter #1 ($haystack) of type string is deprecated in /hosting/www/clickea.net/public/wp-content/themes/Divi/includes/builder/module/helpers/HoverOptions.php on line 71 Deprecated: strpos(): Passing null to parameter #1 ($haystack) of type string is deprecated in /hosting/www/clickea.net/public/wp-content/themes/Divi/includes/builder/module/helpers/HoverOptions.php on line 71 Deprecated: strpos(): Passing null to parameter #1 ($haystack) of type string is deprecated in /hosting/www/clickea.net/public/wp-content/themes/Divi/includes/builder/module/helpers/HoverOptions.php on line 71 Deprecated: strpos(): Passing null to parameter #1 ($haystack) of type string is deprecated in /hosting/www/clickea.net/public/wp-content/themes/Divi/includes/builder/module/helpers/HoverOptions.php on line 71 Deprecated: strpos(): Passing null to parameter #1 ($haystack) of type string is deprecated in /hosting/www/clickea.net/public/wp-content/themes/Divi/includes/builder/module/helpers/HoverOptions.php on line 71 Deprecated: strpos(): Passing null to parameter #1 ($haystack) of type string is deprecated in /hosting/www/clickea.net/public/wp-content/themes/Divi/includes/builder/module/helpers/HoverOptions.php on line 71 Deprecated: strpos(): Passing null to parameter #1 ($haystack) of type string is deprecated in /hosting/www/clickea.net/public/wp-content/themes/Divi/includes/builder/module/helpers/HoverOptions.php on line 71 Deprecated: strpos(): Passing null to parameter #1 ($haystack) of type string is deprecated in /hosting/www/clickea.net/public/wp-content/themes/Divi/includes/builder/module/helpers/HoverOptions.php on line 71 Deprecated: strpos(): Passing null to parameter #1 ($haystack) of type string is deprecated in /hosting/www/clickea.net/public/wp-content/themes/Divi/includes/builder/module/helpers/HoverOptions.php on line 71 Deprecated: strpos(): Passing null to parameter #1 ($haystack) of type string is deprecated in /hosting/www/clickea.net/public/wp-content/themes/Divi/includes/builder/module/helpers/HoverOptions.php on line 71 Deprecated: strpos(): Passing null to parameter #1 ($haystack) of type string is deprecated in /hosting/www/clickea.net/public/wp-content/themes/Divi/includes/builder/module/helpers/HoverOptions.php on line 71 Deprecated: strpos(): Passing null to parameter #1 ($haystack) of type string is deprecated in /hosting/www/clickea.net/public/wp-content/themes/Divi/includes/builder/module/helpers/HoverOptions.php on line 71 Deprecated: strpos(): Passing null to parameter #1 ($haystack) of type string is deprecated in /hosting/www/clickea.net/public/wp-content/themes/Divi/includes/builder/module/helpers/HoverOptions.php on line 71 Deprecated: strpos(): Passing null to parameter #1 ($haystack) of type string is deprecated in /hosting/www/clickea.net/public/wp-content/themes/Divi/includes/builder/module/helpers/HoverOptions.php on line 71 Deprecated: strpos(): Passing null to parameter #1 ($haystack) of type string is deprecated in /hosting/www/clickea.net/public/wp-content/themes/Divi/includes/builder/module/helpers/HoverOptions.php on line 71 Deprecated: strpos(): Passing null to parameter #1 ($haystack) of type string is deprecated in /hosting/www/clickea.net/public/wp-content/themes/Divi/includes/builder/module/helpers/HoverOptions.php on line 71 Deprecated: strpos(): Passing null to parameter #1 ($haystack) of type string is deprecated in /hosting/www/clickea.net/public/wp-content/themes/Divi/includes/builder/module/helpers/HoverOptions.php on line 71 Deprecated: strpos(): Passing null to parameter #1 ($haystack) of type string is deprecated in /hosting/www/clickea.net/public/wp-content/themes/Divi/includes/builder/module/helpers/HoverOptions.php on line 71 Deprecated: strpos(): Passing null to parameter #1 ($haystack) of type string is deprecated in /hosting/www/clickea.net/public/wp-content/themes/Divi/includes/builder/module/helpers/HoverOptions.php on line 71 Deprecated: strpos(): Passing null to parameter #1 ($haystack) of type string is deprecated in /hosting/www/clickea.net/public/wp-content/themes/Divi/includes/builder/module/helpers/HoverOptions.php on line 71 Deprecated: strpos(): Passing null to parameter #1 ($haystack) of type string is deprecated in /hosting/www/clickea.net/public/wp-content/themes/Divi/includes/builder/module/helpers/HoverOptions.php on line 71 Deprecated: strpos(): Passing null to parameter #1 ($haystack) of type string is deprecated in /hosting/www/clickea.net/public/wp-content/themes/Divi/includes/builder/module/helpers/HoverOptions.php on line 71 Deprecated: strpos(): Passing null to parameter #1 ($haystack) of type string is deprecated in /hosting/www/clickea.net/public/wp-content/themes/Divi/includes/builder/module/helpers/HoverOptions.php on line 71 Deprecated: strpos(): Passing null to parameter #1 ($haystack) of type string is deprecated in /hosting/www/clickea.net/public/wp-content/themes/Divi/includes/builder/module/helpers/HoverOptions.php on line 71 Deprecated: strpos(): Passing null to parameter #1 ($haystack) of type string is deprecated in /hosting/www/clickea.net/public/wp-content/themes/Divi/includes/builder/module/helpers/HoverOptions.php on line 71 Deprecated: strpos(): Passing null to parameter #1 ($haystack) of type string is deprecated in /hosting/www/clickea.net/public/wp-content/themes/Divi/includes/builder/module/helpers/HoverOptions.php on line 71 Deprecated: strpos(): Passing null to parameter #1 ($haystack) of type string is deprecated in /hosting/www/clickea.net/public/wp-content/themes/Divi/includes/builder/module/helpers/HoverOptions.php on line 71 Deprecated: strpos(): Passing null to parameter #1 ($haystack) of type string is deprecated in /hosting/www/clickea.net/public/wp-content/themes/Divi/includes/builder/module/helpers/HoverOptions.php on line 71 Deprecated: strpos(): Passing null to parameter #1 ($haystack) of type string is deprecated in /hosting/www/clickea.net/public/wp-content/themes/Divi/includes/builder/module/helpers/HoverOptions.php on line 71 Deprecated: strpos(): Passing null to parameter #1 ($haystack) of type string is deprecated in /hosting/www/clickea.net/public/wp-content/themes/Divi/includes/builder/module/helpers/HoverOptions.php on line 71 Deprecated: strpos(): Passing null to parameter #1 ($haystack) of type string is deprecated in /hosting/www/clickea.net/public/wp-content/themes/Divi/includes/builder/module/helpers/HoverOptions.php on line 71 Deprecated: strpos(): Passing null to parameter #1 ($haystack) of type string is deprecated in /hosting/www/clickea.net/public/wp-content/themes/Divi/includes/builder/module/helpers/HoverOptions.php on line 71 Deprecated: strpos(): Passing null to parameter #1 ($haystack) of type string is deprecated in /hosting/www/clickea.net/public/wp-content/themes/Divi/includes/builder/module/helpers/HoverOptions.php on line 71 Deprecated: strpos(): Passing null to parameter #1 ($haystack) of type string is deprecated in /hosting/www/clickea.net/public/wp-content/themes/Divi/includes/builder/module/helpers/HoverOptions.php on line 71 Deprecated: strpos(): Passing null to parameter #1 ($haystack) of type string is deprecated in /hosting/www/clickea.net/public/wp-content/themes/Divi/includes/builder/module/helpers/HoverOptions.php on line 71 Deprecated: strpos(): Passing null to parameter #1 ($haystack) of type string is deprecated in /hosting/www/clickea.net/public/wp-content/themes/Divi/includes/builder/module/helpers/HoverOptions.php on line 71 Deprecated: strpos(): Passing null to parameter #1 ($haystack) of type string is deprecated in /hosting/www/clickea.net/public/wp-content/themes/Divi/includes/builder/module/helpers/HoverOptions.php on line 71 Deprecated: strpos(): Passing null to parameter #1 ($haystack) of type string is deprecated in /hosting/www/clickea.net/public/wp-content/themes/Divi/includes/builder/module/helpers/HoverOptions.php on line 71 Deprecated: strpos(): Passing null to parameter #1 ($haystack) of type string is deprecated in /hosting/www/clickea.net/public/wp-content/themes/Divi/includes/builder/module/helpers/HoverOptions.php on line 71 Deprecated: strpos(): Passing null to parameter #1 ($haystack) of type string is deprecated in /hosting/www/clickea.net/public/wp-content/themes/Divi/includes/builder/module/helpers/HoverOptions.php on line 71 Deprecated: strpos(): Passing null to parameter #1 ($haystack) of type string is deprecated in /hosting/www/clickea.net/public/wp-content/themes/Divi/includes/builder/module/helpers/HoverOptions.php on line 71 Deprecated: strpos(): Passing null to parameter #1 ($haystack) of type string is deprecated in /hosting/www/clickea.net/public/wp-content/themes/Divi/includes/builder/module/helpers/HoverOptions.php on line 71 Deprecated: strpos(): Passing null to parameter #1 ($haystack) of type string is deprecated in /hosting/www/clickea.net/public/wp-content/themes/Divi/includes/builder/module/helpers/HoverOptions.php on line 71 Deprecated: strpos(): Passing null to parameter #1 ($haystack) of type string is deprecated in /hosting/www/clickea.net/public/wp-content/themes/Divi/includes/builder/module/helpers/HoverOptions.php on line 71 Deprecated: strpos(): Passing null to parameter #1 ($haystack) of type string is deprecated in /hosting/www/clickea.net/public/wp-content/themes/Divi/includes/builder/module/helpers/HoverOptions.php on line 71 Deprecated: strpos(): Passing null to parameter #1 ($haystack) of type string is deprecated in /hosting/www/clickea.net/public/wp-content/themes/Divi/includes/builder/module/helpers/HoverOptions.php on line 71 Deprecated: strpos(): Passing null to parameter #1 ($haystack) of type string is deprecated in /hosting/www/clickea.net/public/wp-content/themes/Divi/includes/builder/module/helpers/HoverOptions.php on line 71 Deprecated: strpos(): Passing null to parameter #1 ($haystack) of type string is deprecated in /hosting/www/clickea.net/public/wp-content/themes/Divi/includes/builder/module/helpers/HoverOptions.php on line 71 Deprecated: strpos(): Passing null to parameter #1 ($haystack) of type string is deprecated in /hosting/www/clickea.net/public/wp-content/themes/Divi/includes/builder/module/helpers/HoverOptions.php on line 71 Deprecated: strpos(): Passing null to parameter #1 ($haystack) of type string is deprecated in /hosting/www/clickea.net/public/wp-content/themes/Divi/includes/builder/module/helpers/HoverOptions.php on line 71 Deprecated: strpos(): Passing null to parameter #1 ($haystack) of type string is deprecated in /hosting/www/clickea.net/public/wp-content/themes/Divi/includes/builder/module/helpers/HoverOptions.php on line 71 Deprecated: strpos(): Passing null to parameter #1 ($haystack) of type string is deprecated in /hosting/www/clickea.net/public/wp-content/themes/Divi/includes/builder/module/helpers/HoverOptions.php on line 71 Deprecated: strpos(): Passing null to parameter #1 ($haystack) of type string is deprecated in /hosting/www/clickea.net/public/wp-content/themes/Divi/includes/builder/module/helpers/HoverOptions.php on line 71 Deprecated: strpos(): Passing null to parameter #1 ($haystack) of type string is deprecated in /hosting/www/clickea.net/public/wp-content/themes/Divi/includes/builder/module/helpers/HoverOptions.php on line 71 Deprecated: strpos(): Passing null to parameter #1 ($haystack) of type string is deprecated in /hosting/www/clickea.net/public/wp-content/themes/Divi/includes/builder/module/helpers/HoverOptions.php on line 71 Deprecated: strpos(): Passing null to parameter #1 ($haystack) of type string is deprecated in /hosting/www/clickea.net/public/wp-content/themes/Divi/includes/builder/module/helpers/HoverOptions.php on line 71 Deprecated: strpos(): Passing null to parameter #1 ($haystack) of type string is deprecated in /hosting/www/clickea.net/public/wp-content/themes/Divi/includes/builder/module/helpers/HoverOptions.php on line 71 Deprecated: strpos(): Passing null to parameter #1 ($haystack) of type string is deprecated in /hosting/www/clickea.net/public/wp-content/themes/Divi/includes/builder/module/helpers/HoverOptions.php on line 71 Deprecated: strpos(): Passing null to parameter #1 ($haystack) of type string is deprecated in /hosting/www/clickea.net/public/wp-content/themes/Divi/includes/builder/module/helpers/HoverOptions.php on line 71 Deprecated: strpos(): Passing null to parameter #1 ($haystack) of type string is deprecated in /hosting/www/clickea.net/public/wp-content/themes/Divi/includes/builder/module/helpers/HoverOptions.php on line 71 Deprecated: strpos(): Passing null to parameter #1 ($haystack) of type string is deprecated in /hosting/www/clickea.net/public/wp-content/themes/Divi/includes/builder/module/helpers/HoverOptions.php on line 71 Deprecated: strpos(): Passing null to parameter #1 ($haystack) of type string is deprecated in /hosting/www/clickea.net/public/wp-content/themes/Divi/includes/builder/module/helpers/HoverOptions.php on line 71 Deprecated: strpos(): Passing null to parameter #1 ($haystack) of type string is deprecated in /hosting/www/clickea.net/public/wp-content/themes/Divi/includes/builder/module/helpers/HoverOptions.php on line 71 Deprecated: strpos(): Passing null to parameter #1 ($haystack) of type string is deprecated in /hosting/www/clickea.net/public/wp-content/themes/Divi/includes/builder/module/helpers/HoverOptions.php on line 71 Deprecated: strpos(): Passing null to parameter #1 ($haystack) of type string is deprecated in /hosting/www/clickea.net/public/wp-content/themes/Divi/includes/builder/module/helpers/HoverOptions.php on line 71 Deprecated: strpos(): Passing null to parameter #1 ($haystack) of type string is deprecated in /hosting/www/clickea.net/public/wp-content/themes/Divi/includes/builder/module/helpers/HoverOptions.php on line 71 Deprecated: strpos(): Passing null to parameter #1 ($haystack) of type string is deprecated in /hosting/www/clickea.net/public/wp-content/themes/Divi/includes/builder/module/helpers/HoverOptions.php on line 71 Deprecated: strpos(): Passing null to parameter #1 ($haystack) of type string is deprecated in /hosting/www/clickea.net/public/wp-content/themes/Divi/includes/builder/module/helpers/HoverOptions.php on line 71 Deprecated: strpos(): Passing null to parameter #1 ($haystack) of type string is deprecated in /hosting/www/clickea.net/public/wp-content/themes/Divi/includes/builder/module/helpers/HoverOptions.php on line 71 Deprecated: strpos(): Passing null to parameter #1 ($haystack) of type string is deprecated in /hosting/www/clickea.net/public/wp-content/themes/Divi/includes/builder/module/helpers/HoverOptions.php on line 71 Deprecated: strpos(): Passing null to parameter #1 ($haystack) of type string is deprecated in /hosting/www/clickea.net/public/wp-content/themes/Divi/includes/builder/module/helpers/HoverOptions.php on line 71 Deprecated: strpos(): Passing null to parameter #1 ($haystack) of type string is deprecated in /hosting/www/clickea.net/public/wp-content/themes/Divi/includes/builder/module/helpers/HoverOptions.php on line 71 Deprecated: strpos(): Passing null to parameter #1 ($haystack) of type string is deprecated in /hosting/www/clickea.net/public/wp-content/themes/Divi/includes/builder/module/helpers/HoverOptions.php on line 71 Deprecated: strpos(): Passing null to parameter #1 ($haystack) of type string is deprecated in /hosting/www/clickea.net/public/wp-content/themes/Divi/includes/builder/module/helpers/HoverOptions.php on line 71 Deprecated: strpos(): Passing null to parameter #1 ($haystack) of type string is deprecated in /hosting/www/clickea.net/public/wp-content/themes/Divi/includes/builder/module/helpers/HoverOptions.php on line 71 Deprecated: strpos(): Passing null to parameter #1 ($haystack) of type string is deprecated in /hosting/www/clickea.net/public/wp-content/themes/Divi/includes/builder/module/helpers/HoverOptions.php on line 71 Deprecated: strpos(): Passing null to parameter #1 ($haystack) of type string is deprecated in /hosting/www/clickea.net/public/wp-content/themes/Divi/includes/builder/module/helpers/HoverOptions.php on line 71 Deprecated: strpos(): Passing null to parameter #1 ($haystack) of type string is deprecated in /hosting/www/clickea.net/public/wp-content/themes/Divi/includes/builder/module/helpers/HoverOptions.php on line 71 Deprecated: strpos(): Passing null to parameter #1 ($haystack) of type string is deprecated in /hosting/www/clickea.net/public/wp-content/themes/Divi/includes/builder/module/helpers/HoverOptions.php on line 71 Deprecated: strpos(): Passing null to parameter #1 ($haystack) of type string is deprecated in /hosting/www/clickea.net/public/wp-content/themes/Divi/includes/builder/module/helpers/HoverOptions.php on line 71 Deprecated: strpos(): Passing null to parameter #1 ($haystack) of type string is deprecated in /hosting/www/clickea.net/public/wp-content/themes/Divi/includes/builder/module/helpers/HoverOptions.php on line 71 Deprecated: strpos(): Passing null to parameter #1 ($haystack) of type string is deprecated in /hosting/www/clickea.net/public/wp-content/themes/Divi/includes/builder/module/helpers/HoverOptions.php on line 71 Deprecated: strpos(): Passing null to parameter #1 ($haystack) of type string is deprecated in /hosting/www/clickea.net/public/wp-content/themes/Divi/includes/builder/module/helpers/HoverOptions.php on line 71 Deprecated: strpos(): Passing null to parameter #1 ($haystack) of type string is deprecated in /hosting/www/clickea.net/public/wp-content/themes/Divi/includes/builder/module/helpers/HoverOptions.php on line 71 Deprecated: strpos(): Passing null to parameter #1 ($haystack) of type string is deprecated in /hosting/www/clickea.net/public/wp-content/themes/Divi/includes/builder/module/helpers/HoverOptions.php on line 71 Deprecated: strpos(): Passing null to parameter #1 ($haystack) of type string is deprecated in /hosting/www/clickea.net/public/wp-content/themes/Divi/includes/builder/module/helpers/HoverOptions.php on line 71 Deprecated: strpos(): Passing null to parameter #1 ($haystack) of type string is deprecated in /hosting/www/clickea.net/public/wp-content/themes/Divi/includes/builder/module/helpers/HoverOptions.php on line 71 Deprecated: strpos(): Passing null to parameter #1 ($haystack) of type string is deprecated in /hosting/www/clickea.net/public/wp-content/themes/Divi/includes/builder/module/helpers/HoverOptions.php on line 71 Deprecated: strpos(): Passing null to parameter #1 ($haystack) of type string is deprecated in /hosting/www/clickea.net/public/wp-content/themes/Divi/includes/builder/module/helpers/HoverOptions.php on line 71 Deprecated: strpos(): Passing null to parameter #1 ($haystack) of type string is deprecated in /hosting/www/clickea.net/public/wp-content/themes/Divi/includes/builder/module/helpers/HoverOptions.php on line 71 Deprecated: strpos(): Passing null to parameter #1 ($haystack) of type string is deprecated in /hosting/www/clickea.net/public/wp-content/themes/Divi/includes/builder/module/helpers/HoverOptions.php on line 71 Deprecated: strpos(): Passing null to parameter #1 ($haystack) of type string is deprecated in /hosting/www/clickea.net/public/wp-content/themes/Divi/includes/builder/module/helpers/HoverOptions.php on line 71 Deprecated: strpos(): Passing null to parameter #1 ($haystack) of type string is deprecated in /hosting/www/clickea.net/public/wp-content/themes/Divi/includes/builder/module/helpers/HoverOptions.php on line 71 Deprecated: strpos(): Passing null to parameter #1 ($haystack) of type string is deprecated in /hosting/www/clickea.net/public/wp-content/themes/Divi/includes/builder/module/helpers/HoverOptions.php on line 71 Deprecated: strpos(): Passing null to parameter #1 ($haystack) of type string is deprecated in /hosting/www/clickea.net/public/wp-content/themes/Divi/includes/builder/module/helpers/HoverOptions.php on line 71 Deprecated: strpos(): Passing null to parameter #1 ($haystack) of type string is deprecated in /hosting/www/clickea.net/public/wp-content/themes/Divi/includes/builder/module/helpers/HoverOptions.php on line 71 Deprecated: strpos(): Passing null to parameter #1 ($haystack) of type string is deprecated in /hosting/www/clickea.net/public/wp-content/themes/Divi/includes/builder/module/helpers/HoverOptions.php on line 71 Deprecated: strpos(): Passing null to parameter #1 ($haystack) of type string is deprecated in /hosting/www/clickea.net/public/wp-content/themes/Divi/includes/builder/module/helpers/HoverOptions.php on line 71 Deprecated: strpos(): Passing null to parameter #1 ($haystack) of type string is deprecated in /hosting/www/clickea.net/public/wp-content/themes/Divi/includes/builder/module/helpers/HoverOptions.php on line 71 Deprecated: strpos(): Passing null to parameter #1 ($haystack) of type string is deprecated in /hosting/www/clickea.net/public/wp-content/themes/Divi/includes/builder/module/helpers/HoverOptions.php on line 71 Deprecated: strpos(): Passing null to parameter #1 ($haystack) of type string is deprecated in /hosting/www/clickea.net/public/wp-content/themes/Divi/includes/builder/module/helpers/HoverOptions.php on line 71 Deprecated: strpos(): Passing null to parameter #1 ($haystack) of type string is deprecated in /hosting/www/clickea.net/public/wp-content/themes/Divi/includes/builder/module/helpers/HoverOptions.php on line 71 Deprecated: strpos(): Passing null to parameter #1 ($haystack) of type string is deprecated in /hosting/www/clickea.net/public/wp-content/themes/Divi/includes/builder/module/helpers/HoverOptions.php on line 71 Deprecated: strpos(): Passing null to parameter #1 ($haystack) of type string is deprecated in /hosting/www/clickea.net/public/wp-content/themes/Divi/includes/builder/module/helpers/HoverOptions.php on line 71 Deprecated: strpos(): Passing null to parameter #1 ($haystack) of type string is deprecated in /hosting/www/clickea.net/public/wp-content/themes/Divi/includes/builder/module/helpers/HoverOptions.php on line 71 Deprecated: strpos(): Passing null to parameter #1 ($haystack) of type string is deprecated in /hosting/www/clickea.net/public/wp-content/themes/Divi/includes/builder/module/helpers/HoverOptions.php on line 71 Deprecated: strpos(): Passing null to parameter #1 ($haystack) of type string is deprecated in /hosting/www/clickea.net/public/wp-content/themes/Divi/includes/builder/module/helpers/HoverOptions.php on line 71 Deprecated: strpos(): Passing null to parameter #1 ($haystack) of type string is deprecated in /hosting/www/clickea.net/public/wp-content/themes/Divi/includes/builder/module/helpers/HoverOptions.php on line 71 Deprecated: strpos(): Passing null to parameter #1 ($haystack) of type string is deprecated in /hosting/www/clickea.net/public/wp-content/themes/Divi/includes/builder/module/helpers/HoverOptions.php on line 71 Deprecated: strpos(): Passing null to parameter #1 ($haystack) of type string is deprecated in /hosting/www/clickea.net/public/wp-content/themes/Divi/includes/builder/module/helpers/HoverOptions.php on line 71 Deprecated: strpos(): Passing null to parameter #1 ($haystack) of type string is deprecated in /hosting/www/clickea.net/public/wp-content/themes/Divi/includes/builder/module/helpers/HoverOptions.php on line 71 Deprecated: strpos(): Passing null to parameter #1 ($haystack) of type string is deprecated in /hosting/www/clickea.net/public/wp-content/themes/Divi/includes/builder/module/helpers/HoverOptions.php on line 71 Deprecated: strpos(): Passing null to parameter #1 ($haystack) of type string is deprecated in /hosting/www/clickea.net/public/wp-content/themes/Divi/includes/builder/module/helpers/HoverOptions.php on line 71 Deprecated: strpos(): Passing null to parameter #1 ($haystack) of type string is deprecated in /hosting/www/clickea.net/public/wp-content/themes/Divi/includes/builder/module/helpers/HoverOptions.php on line 71 Deprecated: strpos(): Passing null to parameter #1 ($haystack) of type string is deprecated in /hosting/www/clickea.net/public/wp-content/themes/Divi/includes/builder/module/helpers/HoverOptions.php on line 71 Deprecated: strpos(): Passing null to parameter #1 ($haystack) of type string is deprecated in /hosting/www/clickea.net/public/wp-content/themes/Divi/includes/builder/module/helpers/HoverOptions.php on line 71 Deprecated: strpos(): Passing null to parameter #1 ($haystack) of type string is deprecated in /hosting/www/clickea.net/public/wp-content/themes/Divi/includes/builder/module/helpers/HoverOptions.php on line 71 Deprecated: strpos(): Passing null to parameter #1 ($haystack) of type string is deprecated in /hosting/www/clickea.net/public/wp-content/themes/Divi/includes/builder/module/helpers/HoverOptions.php on line 71 Deprecated: strpos(): Passing null to parameter #1 ($haystack) of type string is deprecated in /hosting/www/clickea.net/public/wp-content/themes/Divi/includes/builder/module/helpers/HoverOptions.php on line 71 Deprecated: strpos(): Passing null to parameter #1 ($haystack) of type string is deprecated in /hosting/www/clickea.net/public/wp-content/themes/Divi/includes/builder/module/helpers/HoverOptions.php on line 71 Deprecated: strpos(): Passing null to parameter #1 ($haystack) of type string is deprecated in /hosting/www/clickea.net/public/wp-content/themes/Divi/includes/builder/module/helpers/HoverOptions.php on line 71 Deprecated: strpos(): Passing null to parameter #1 ($haystack) of type string is deprecated in /hosting/www/clickea.net/public/wp-content/themes/Divi/includes/builder/module/helpers/HoverOptions.php on line 71 Deprecated: strpos(): Passing null to parameter #1 ($haystack) of type string is deprecated in /hosting/www/clickea.net/public/wp-content/themes/Divi/includes/builder/module/helpers/HoverOptions.php on line 71 Deprecated: strpos(): Passing null to parameter #1 ($haystack) of type string is deprecated in /hosting/www/clickea.net/public/wp-content/themes/Divi/includes/builder/module/helpers/HoverOptions.php on line 71 Deprecated: strpos(): Passing null to parameter #1 ($haystack) of type string is deprecated in /hosting/www/clickea.net/public/wp-content/themes/Divi/includes/builder/module/helpers/HoverOptions.php on line 71 Deprecated: strpos(): Passing null to parameter #1 ($haystack) of type string is deprecated in /hosting/www/clickea.net/public/wp-content/themes/Divi/includes/builder/module/helpers/HoverOptions.php on line 71 Deprecated: strpos(): Passing null to parameter #1 ($haystack) of type string is deprecated in /hosting/www/clickea.net/public/wp-content/themes/Divi/includes/builder/module/helpers/HoverOptions.php on line 71 Deprecated: strpos(): Passing null to parameter #1 ($haystack) of type string is deprecated in /hosting/www/clickea.net/public/wp-content/themes/Divi/includes/builder/module/helpers/HoverOptions.php on line 71 Deprecated: strpos(): Passing null to parameter #1 ($haystack) of type string is deprecated in /hosting/www/clickea.net/public/wp-content/themes/Divi/includes/builder/module/helpers/HoverOptions.php on line 71 Deprecated: strpos(): Passing null to parameter #1 ($haystack) of type string is deprecated in /hosting/www/clickea.net/public/wp-content/themes/Divi/includes/builder/module/helpers/HoverOptions.php on line 71 Deprecated: strpos(): Passing null to parameter #1 ($haystack) of type string is deprecated in /hosting/www/clickea.net/public/wp-content/themes/Divi/includes/builder/module/helpers/HoverOptions.php on line 71 Deprecated: strpos(): Passing null to parameter #1 ($haystack) of type string is deprecated in /hosting/www/clickea.net/public/wp-content/themes/Divi/includes/builder/module/helpers/HoverOptions.php on line 71 Deprecated: strpos(): Passing null to parameter #1 ($haystack) of type string is deprecated in /hosting/www/clickea.net/public/wp-content/themes/Divi/includes/builder/module/helpers/HoverOptions.php on line 71 Deprecated: strpos(): Passing null to parameter #1 ($haystack) of type string is deprecated in /hosting/www/clickea.net/public/wp-content/themes/Divi/includes/builder/module/helpers/HoverOptions.php on line 71 Deprecated: strpos(): Passing null to parameter #1 ($haystack) of type string is deprecated in /hosting/www/clickea.net/public/wp-content/themes/Divi/includes/builder/module/helpers/HoverOptions.php on line 71 Deprecated: strpos(): Passing null to parameter #1 ($haystack) of type string is deprecated in /hosting/www/clickea.net/public/wp-content/themes/Divi/includes/builder/module/helpers/HoverOptions.php on line 71 Deprecated: strpos(): Passing null to parameter #1 ($haystack) of type string is deprecated in /hosting/www/clickea.net/public/wp-content/themes/Divi/includes/builder/module/helpers/HoverOptions.php on line 71 Deprecated: strpos(): Passing null to parameter #1 ($haystack) of type string is deprecated in /hosting/www/clickea.net/public/wp-content/themes/Divi/includes/builder/module/helpers/HoverOptions.php on line 71 Deprecated: strpos(): Passing null to parameter #1 ($haystack) of type string is deprecated in /hosting/www/clickea.net/public/wp-content/themes/Divi/includes/builder/module/helpers/HoverOptions.php on line 71 Deprecated: strpos(): Passing null to parameter #1 ($haystack) of type string is deprecated in /hosting/www/clickea.net/public/wp-content/themes/Divi/includes/builder/module/helpers/HoverOptions.php on line 71 Deprecated: strpos(): Passing null to parameter #1 ($haystack) of type string is deprecated in /hosting/www/clickea.net/public/wp-content/themes/Divi/includes/builder/module/helpers/HoverOptions.php on line 71 Deprecated: strpos(): Passing null to parameter #1 ($haystack) of type string is deprecated in /hosting/www/clickea.net/public/wp-content/themes/Divi/includes/builder/module/helpers/HoverOptions.php on line 71 Deprecated: strpos(): Passing null to parameter #1 ($haystack) of type string is deprecated in /hosting/www/clickea.net/public/wp-content/themes/Divi/includes/builder/module/helpers/HoverOptions.php on line 71 Deprecated: strpos(): Passing null to parameter #1 ($haystack) of type string is deprecated in /hosting/www/clickea.net/public/wp-content/themes/Divi/includes/builder/module/helpers/HoverOptions.php on line 71 Deprecated: strpos(): Passing null to parameter #1 ($haystack) of type string is deprecated in /hosting/www/clickea.net/public/wp-content/themes/Divi/includes/builder/module/helpers/HoverOptions.php on line 71 Deprecated: strpos(): Passing null to parameter #1 ($haystack) of type string is deprecated in /hosting/www/clickea.net/public/wp-content/themes/Divi/includes/builder/module/helpers/HoverOptions.php on line 71 Deprecated: rtrim(): Passing null to parameter #1 ($string) of type string is deprecated in /hosting/www/clickea.net/public/wp-content/themes/Divi/includes/builder/class-et-builder-element.php on line 16522 Deprecated: rtrim(): Passing null to parameter #1 ($string) of type string is deprecated in /hosting/www/clickea.net/public/wp-content/themes/Divi/includes/builder/class-et-builder-element.php on line 16522 Deprecated: strpos(): Passing null to parameter #1 ($haystack) of type string is deprecated in /hosting/www/clickea.net/public/wp-content/themes/Divi/includes/builder/module/helpers/HoverOptions.php on line 71 Deprecated: strpos(): Passing null to parameter #1 ($haystack) of type string is deprecated in /hosting/www/clickea.net/public/wp-content/themes/Divi/includes/builder/module/helpers/HoverOptions.php on line 71 Deprecated: strpos(): Passing null to parameter #1 ($haystack) of type string is deprecated in /hosting/www/clickea.net/public/wp-content/themes/Divi/includes/builder/module/helpers/HoverOptions.php on line 71 Deprecated: strpos(): Passing null to parameter #1 ($haystack) of type string is deprecated in /hosting/www/clickea.net/public/wp-content/themes/Divi/includes/builder/module/helpers/HoverOptions.php on line 71 Deprecated: strpos(): Passing null to parameter #1 ($haystack) of type string is deprecated in /hosting/www/clickea.net/public/wp-content/themes/Divi/includes/builder/module/helpers/HoverOptions.php on line 71 Deprecated: strpos(): Passing null to parameter #1 ($haystack) of type string is deprecated in /hosting/www/clickea.net/public/wp-content/themes/Divi/includes/builder/module/helpers/HoverOptions.php on line 71 Deprecated: strpos(): Passing null to parameter #1 ($haystack) of type string is deprecated in /hosting/www/clickea.net/public/wp-content/themes/Divi/includes/builder/module/helpers/HoverOptions.php on line 71 Deprecated: strpos(): Passing null to parameter #1 ($haystack) of type string is deprecated in /hosting/www/clickea.net/public/wp-content/themes/Divi/includes/builder/module/helpers/HoverOptions.php on line 71 Deprecated: strpos(): Passing null to parameter #1 ($haystack) of type string is deprecated in /hosting/www/clickea.net/public/wp-content/themes/Divi/includes/builder/module/helpers/HoverOptions.php on line 71 Deprecated: strpos(): Passing null to parameter #1 ($haystack) of type string is deprecated in /hosting/www/clickea.net/public/wp-content/themes/Divi/includes/builder/module/helpers/HoverOptions.php on line 71 Deprecated: strpos(): Passing null to parameter #1 ($haystack) of type string is deprecated in /hosting/www/clickea.net/public/wp-content/themes/Divi/includes/builder/module/helpers/HoverOptions.php on line 71 Deprecated: strpos(): Passing null to parameter #1 ($haystack) of type string is deprecated in /hosting/www/clickea.net/public/wp-content/themes/Divi/includes/builder/module/helpers/HoverOptions.php on line 71 Deprecated: strpos(): Passing null to parameter #1 ($haystack) of type string is deprecated in /hosting/www/clickea.net/public/wp-content/themes/Divi/includes/builder/module/helpers/HoverOptions.php on line 71 Deprecated: strpos(): Passing null to parameter #1 ($haystack) of type string is deprecated in /hosting/www/clickea.net/public/wp-content/themes/Divi/includes/builder/module/helpers/HoverOptions.php on line 71 Deprecated: strpos(): Passing null to parameter #1 ($haystack) of type string is deprecated in /hosting/www/clickea.net/public/wp-content/themes/Divi/includes/builder/module/helpers/HoverOptions.php on line 71 Deprecated: strpos(): Passing null to parameter #1 ($haystack) of type string is deprecated in /hosting/www/clickea.net/public/wp-content/themes/Divi/includes/builder/module/helpers/HoverOptions.php on line 71 Deprecated: strpos(): Passing null to parameter #1 ($haystack) of type string is deprecated in /hosting/www/clickea.net/public/wp-content/themes/Divi/includes/builder/module/helpers/HoverOptions.php on line 71 Deprecated: strpos(): Passing null to parameter #1 ($haystack) of type string is deprecated in /hosting/www/clickea.net/public/wp-content/themes/Divi/includes/builder/module/helpers/HoverOptions.php on line 71 Deprecated: strpos(): Passing null to parameter #1 ($haystack) of type string is deprecated in /hosting/www/clickea.net/public/wp-content/themes/Divi/includes/builder/module/helpers/HoverOptions.php on line 71 Deprecated: strpos(): Passing null to parameter #1 ($haystack) of type string is deprecated in /hosting/www/clickea.net/public/wp-content/themes/Divi/includes/builder/module/helpers/HoverOptions.php on line 71 Deprecated: strpos(): Passing null to parameter #1 ($haystack) of type string is deprecated in /hosting/www/clickea.net/public/wp-content/themes/Divi/includes/builder/module/helpers/HoverOptions.php on line 71 Deprecated: strpos(): Passing null to parameter #1 ($haystack) of type string is deprecated in /hosting/www/clickea.net/public/wp-content/themes/Divi/includes/builder/module/helpers/HoverOptions.php on line 71 Deprecated: strpos(): Passing null to parameter #1 ($haystack) of type string is deprecated in /hosting/www/clickea.net/public/wp-content/themes/Divi/includes/builder/module/helpers/HoverOptions.php on line 71 Deprecated: strpos(): Passing null to parameter #1 ($haystack) of type string is deprecated in /hosting/www/clickea.net/public/wp-content/themes/Divi/includes/builder/module/helpers/HoverOptions.php on line 71 Deprecated: strpos(): Passing null to parameter #1 ($haystack) of type string is deprecated in /hosting/www/clickea.net/public/wp-content/themes/Divi/includes/builder/module/helpers/HoverOptions.php on line 71 Deprecated: strpos(): Passing null to parameter #1 ($haystack) of type string is deprecated in /hosting/www/clickea.net/public/wp-content/themes/Divi/includes/builder/module/helpers/HoverOptions.php on line 71 Deprecated: strpos(): Passing null to parameter #1 ($haystack) of type string is deprecated in /hosting/www/clickea.net/public/wp-content/themes/Divi/includes/builder/module/helpers/HoverOptions.php on line 71 Deprecated: strpos(): Passing null to parameter #1 ($haystack) of type string is deprecated in /hosting/www/clickea.net/public/wp-content/themes/Divi/includes/builder/module/helpers/HoverOptions.php on line 71 Deprecated: strpos(): Passing null to parameter #1 ($haystack) of type string is deprecated in /hosting/www/clickea.net/public/wp-content/themes/Divi/includes/builder/module/helpers/HoverOptions.php on line 71 Deprecated: strpos(): Passing null to parameter #1 ($haystack) of type string is deprecated in /hosting/www/clickea.net/public/wp-content/themes/Divi/includes/builder/module/helpers/HoverOptions.php on line 71 Deprecated: strpos(): Passing null to parameter #1 ($haystack) of type string is deprecated in /hosting/www/clickea.net/public/wp-content/themes/Divi/includes/builder/module/helpers/HoverOptions.php on line 71 Deprecated: strpos(): Passing null to parameter #1 ($haystack) of type string is deprecated in /hosting/www/clickea.net/public/wp-content/themes/Divi/includes/builder/module/helpers/HoverOptions.php on line 71 Deprecated: strpos(): Passing null to parameter #1 ($haystack) of type string is deprecated in /hosting/www/clickea.net/public/wp-content/themes/Divi/includes/builder/module/helpers/HoverOptions.php on line 71 Deprecated: strpos(): Passing null to parameter #1 ($haystack) of type string is deprecated in /hosting/www/clickea.net/public/wp-content/themes/Divi/includes/builder/module/helpers/HoverOptions.php on line 71 Deprecated: strpos(): Passing null to parameter #1 ($haystack) of type string is deprecated in /hosting/www/clickea.net/public/wp-content/themes/Divi/includes/builder/module/helpers/HoverOptions.php on line 71 Deprecated: strpos(): Passing null to parameter #1 ($haystack) of type string is deprecated in /hosting/www/clickea.net/public/wp-content/themes/Divi/includes/builder/module/helpers/HoverOptions.php on line 71 Deprecated: strpos(): Passing null to parameter #1 ($haystack) of type string is deprecated in /hosting/www/clickea.net/public/wp-content/themes/Divi/includes/builder/module/helpers/HoverOptions.php on line 71 Deprecated: strpos(): Passing null to parameter #1 ($haystack) of type string is deprecated in /hosting/www/clickea.net/public/wp-content/themes/Divi/includes/builder/module/helpers/HoverOptions.php on line 71 Deprecated: strpos(): Passing null to parameter #1 ($haystack) of type string is deprecated in /hosting/www/clickea.net/public/wp-content/themes/Divi/includes/builder/module/helpers/HoverOptions.php on line 71 Deprecated: strpos(): Passing null to parameter #1 ($haystack) of type string is deprecated in /hosting/www/clickea.net/public/wp-content/themes/Divi/includes/builder/module/helpers/HoverOptions.php on line 71 Deprecated: strpos(): Passing null to parameter #1 ($haystack) of type string is deprecated in /hosting/www/clickea.net/public/wp-content/themes/Divi/includes/builder/module/helpers/HoverOptions.php on line 71 Deprecated: strpos(): Passing null to parameter #1 ($haystack) of type string is deprecated in /hosting/www/clickea.net/public/wp-content/themes/Divi/includes/builder/module/helpers/HoverOptions.php on line 71 Deprecated: strpos(): Passing null to parameter #1 ($haystack) of type string is deprecated in /hosting/www/clickea.net/public/wp-content/themes/Divi/includes/builder/module/helpers/HoverOptions.php on line 71 Deprecated: strpos(): Passing null to parameter #1 ($haystack) of type string is deprecated in /hosting/www/clickea.net/public/wp-content/themes/Divi/includes/builder/module/helpers/HoverOptions.php on line 71 Deprecated: strpos(): Passing null to parameter #1 ($haystack) of type string is deprecated in /hosting/www/clickea.net/public/wp-content/themes/Divi/includes/builder/module/helpers/HoverOptions.php on line 71 Deprecated: strpos(): Passing null to parameter #1 ($haystack) of type string is deprecated in /hosting/www/clickea.net/public/wp-content/themes/Divi/includes/builder/module/helpers/HoverOptions.php on line 71 Deprecated: strpos(): Passing null to parameter #1 ($haystack) of type string is deprecated in /hosting/www/clickea.net/public/wp-content/themes/Divi/includes/builder/module/helpers/HoverOptions.php on line 71 Deprecated: strpos(): Passing null to parameter #1 ($haystack) of type string is deprecated in /hosting/www/clickea.net/public/wp-content/themes/Divi/includes/builder/module/helpers/HoverOptions.php on line 71 Deprecated: strpos(): Passing null to parameter #1 ($haystack) of type string is deprecated in /hosting/www/clickea.net/public/wp-content/themes/Divi/includes/builder/module/helpers/HoverOptions.php on line 71 Deprecated: strpos(): Passing null to parameter #1 ($haystack) of type string is deprecated in /hosting/www/clickea.net/public/wp-content/themes/Divi/includes/builder/module/helpers/HoverOptions.php on line 71 Deprecated: strpos(): Passing null to parameter #1 ($haystack) of type string is deprecated in /hosting/www/clickea.net/public/wp-content/themes/Divi/includes/builder/module/helpers/HoverOptions.php on line 71 Deprecated: strpos(): Passing null to parameter #1 ($haystack) of type string is deprecated in /hosting/www/clickea.net/public/wp-content/themes/Divi/includes/builder/module/helpers/HoverOptions.php on line 71 Deprecated: strpos(): Passing null to parameter #1 ($haystack) of type string is deprecated in /hosting/www/clickea.net/public/wp-content/themes/Divi/includes/builder/module/helpers/HoverOptions.php on line 71 Deprecated: strpos(): Passing null to parameter #1 ($haystack) of type string is deprecated in /hosting/www/clickea.net/public/wp-content/themes/Divi/includes/builder/module/helpers/HoverOptions.php on line 71 Deprecated: strpos(): Passing null to parameter #1 ($haystack) of type string is deprecated in /hosting/www/clickea.net/public/wp-content/themes/Divi/includes/builder/module/helpers/HoverOptions.php on line 71 Deprecated: strpos(): Passing null to parameter #1 ($haystack) of type string is deprecated in /hosting/www/clickea.net/public/wp-content/themes/Divi/includes/builder/module/helpers/HoverOptions.php on line 71 Deprecated: strpos(): Passing null to parameter #1 ($haystack) of type string is deprecated in /hosting/www/clickea.net/public/wp-content/themes/Divi/includes/builder/module/helpers/HoverOptions.php on line 71 Deprecated: strpos(): Passing null to parameter #1 ($haystack) of type string is deprecated in /hosting/www/clickea.net/public/wp-content/themes/Divi/includes/builder/module/helpers/HoverOptions.php on line 71 Deprecated: strpos(): Passing null to parameter #1 ($haystack) of type string is deprecated in /hosting/www/clickea.net/public/wp-content/themes/Divi/includes/builder/module/helpers/HoverOptions.php on line 71 Deprecated: strpos(): Passing null to parameter #1 ($haystack) of type string is deprecated in /hosting/www/clickea.net/public/wp-content/themes/Divi/includes/builder/module/helpers/HoverOptions.php on line 71 Deprecated: strpos(): Passing null to parameter #1 ($haystack) of type string is deprecated in /hosting/www/clickea.net/public/wp-content/themes/Divi/includes/builder/module/helpers/HoverOptions.php on line 71 Deprecated: strpos(): Passing null to parameter #1 ($haystack) of type string is deprecated in /hosting/www/clickea.net/public/wp-content/themes/Divi/includes/builder/module/helpers/HoverOptions.php on line 71 Deprecated: strpos(): Passing null to parameter #1 ($haystack) of type string is deprecated in /hosting/www/clickea.net/public/wp-content/themes/Divi/includes/builder/module/helpers/HoverOptions.php on line 71 Deprecated: strpos(): Passing null to parameter #1 ($haystack) of type string is deprecated in /hosting/www/clickea.net/public/wp-content/themes/Divi/includes/builder/module/helpers/HoverOptions.php on line 71 Deprecated: strpos(): Passing null to parameter #1 ($haystack) of type string is deprecated in /hosting/www/clickea.net/public/wp-content/themes/Divi/includes/builder/module/helpers/HoverOptions.php on line 71 Deprecated: strpos(): Passing null to parameter #1 ($haystack) of type string is deprecated in /hosting/www/clickea.net/public/wp-content/themes/Divi/includes/builder/module/helpers/HoverOptions.php on line 71 Deprecated: strpos(): Passing null to parameter #1 ($haystack) of type string is deprecated in /hosting/www/clickea.net/public/wp-content/themes/Divi/includes/builder/module/helpers/HoverOptions.php on line 71 Deprecated: strpos(): Passing null to parameter #1 ($haystack) of type string is deprecated in /hosting/www/clickea.net/public/wp-content/themes/Divi/includes/builder/module/helpers/HoverOptions.php on line 71 Deprecated: strpos(): Passing null to parameter #1 ($haystack) of type string is deprecated in /hosting/www/clickea.net/public/wp-content/themes/Divi/includes/builder/module/helpers/HoverOptions.php on line 71 Deprecated: strpos(): Passing null to parameter #1 ($haystack) of type string is deprecated in /hosting/www/clickea.net/public/wp-content/themes/Divi/includes/builder/module/helpers/HoverOptions.php on line 71 Deprecated: strpos(): Passing null to parameter #1 ($haystack) of type string is deprecated in /hosting/www/clickea.net/public/wp-content/themes/Divi/includes/builder/module/helpers/HoverOptions.php on line 71 Deprecated: strpos(): Passing null to parameter #1 ($haystack) of type string is deprecated in /hosting/www/clickea.net/public/wp-content/themes/Divi/includes/builder/module/helpers/HoverOptions.php on line 71 Deprecated: strpos(): Passing null to parameter #1 ($haystack) of type string is deprecated in /hosting/www/clickea.net/public/wp-content/themes/Divi/includes/builder/module/helpers/HoverOptions.php on line 71 Deprecated: strpos(): Passing null to parameter #1 ($haystack) of type string is deprecated in /hosting/www/clickea.net/public/wp-content/themes/Divi/includes/builder/module/helpers/HoverOptions.php on line 71 Deprecated: strpos(): Passing null to parameter #1 ($haystack) of type string is deprecated in /hosting/www/clickea.net/public/wp-content/themes/Divi/includes/builder/module/helpers/HoverOptions.php on line 71 Deprecated: strpos(): Passing null to parameter #1 ($haystack) of type string is deprecated in /hosting/www/clickea.net/public/wp-content/themes/Divi/includes/builder/module/helpers/HoverOptions.php on line 71 Deprecated: strpos(): Passing null to parameter #1 ($haystack) of type string is deprecated in /hosting/www/clickea.net/public/wp-content/themes/Divi/includes/builder/module/helpers/HoverOptions.php on line 71 Deprecated: strpos(): Passing null to parameter #1 ($haystack) of type string is deprecated in /hosting/www/clickea.net/public/wp-content/themes/Divi/includes/builder/module/helpers/HoverOptions.php on line 71 Deprecated: strpos(): Passing null to parameter #1 ($haystack) of type string is deprecated in /hosting/www/clickea.net/public/wp-content/themes/Divi/includes/builder/module/helpers/HoverOptions.php on line 71 Deprecated: strpos(): Passing null to parameter #1 ($haystack) of type string is deprecated in /hosting/www/clickea.net/public/wp-content/themes/Divi/includes/builder/module/helpers/HoverOptions.php on line 71 Deprecated: strpos(): Passing null to parameter #1 ($haystack) of type string is deprecated in /hosting/www/clickea.net/public/wp-content/themes/Divi/includes/builder/module/helpers/HoverOptions.php on line 71 Deprecated: strpos(): Passing null to parameter #1 ($haystack) of type string is deprecated in /hosting/www/clickea.net/public/wp-content/themes/Divi/includes/builder/module/helpers/HoverOptions.php on line 71 Deprecated: strpos(): Passing null to parameter #1 ($haystack) of type string is deprecated in /hosting/www/clickea.net/public/wp-content/themes/Divi/includes/builder/module/helpers/HoverOptions.php on line 71 Deprecated: strpos(): Passing null to parameter #1 ($haystack) of type string is deprecated in /hosting/www/clickea.net/public/wp-content/themes/Divi/includes/builder/module/helpers/HoverOptions.php on line 71 Deprecated: strpos(): Passing null to parameter #1 ($haystack) of type string is deprecated in /hosting/www/clickea.net/public/wp-content/themes/Divi/includes/builder/module/helpers/HoverOptions.php on line 71 Deprecated: strpos(): Passing null to parameter #1 ($haystack) of type string is deprecated in /hosting/www/clickea.net/public/wp-content/themes/Divi/includes/builder/module/helpers/HoverOptions.php on line 71 Deprecated: strpos(): Passing null to parameter #1 ($haystack) of type string is deprecated in /hosting/www/clickea.net/public/wp-content/themes/Divi/includes/builder/module/helpers/HoverOptions.php on line 71 Deprecated: strpos(): Passing null to parameter #1 ($haystack) of type string is deprecated in /hosting/www/clickea.net/public/wp-content/themes/Divi/includes/builder/module/helpers/HoverOptions.php on line 71 Deprecated: strpos(): Passing null to parameter #1 ($haystack) of type string is deprecated in /hosting/www/clickea.net/public/wp-content/themes/Divi/includes/builder/module/helpers/HoverOptions.php on line 71 Deprecated: strpos(): Passing null to parameter #1 ($haystack) of type string is deprecated in /hosting/www/clickea.net/public/wp-content/themes/Divi/includes/builder/module/helpers/HoverOptions.php on line 71 Deprecated: strpos(): Passing null to parameter #1 ($haystack) of type string is deprecated in /hosting/www/clickea.net/public/wp-content/themes/Divi/includes/builder/module/helpers/HoverOptions.php on line 71 Deprecated: strpos(): Passing null to parameter #1 ($haystack) of type string is deprecated in /hosting/www/clickea.net/public/wp-content/themes/Divi/includes/builder/module/helpers/HoverOptions.php on line 71 Deprecated: strpos(): Passing null to parameter #1 ($haystack) of type string is deprecated in /hosting/www/clickea.net/public/wp-content/themes/Divi/includes/builder/module/helpers/HoverOptions.php on line 71 Deprecated: strpos(): Passing null to parameter #1 ($haystack) of type string is deprecated in /hosting/www/clickea.net/public/wp-content/themes/Divi/includes/builder/module/helpers/HoverOptions.php on line 71 Deprecated: strpos(): Passing null to parameter #1 ($haystack) of type string is deprecated in /hosting/www/clickea.net/public/wp-content/themes/Divi/includes/builder/module/helpers/HoverOptions.php on line 71 Deprecated: strpos(): Passing null to parameter #1 ($haystack) of type string is deprecated in /hosting/www/clickea.net/public/wp-content/themes/Divi/includes/builder/module/helpers/HoverOptions.php on line 71 Deprecated: strpos(): Passing null to parameter #1 ($haystack) of type string is deprecated in /hosting/www/clickea.net/public/wp-content/themes/Divi/includes/builder/module/helpers/HoverOptions.php on line 71 Deprecated: strpos(): Passing null to parameter #1 ($haystack) of type string is deprecated in /hosting/www/clickea.net/public/wp-content/themes/Divi/includes/builder/module/helpers/HoverOptions.php on line 71 Deprecated: strpos(): Passing null to parameter #1 ($haystack) of type string is deprecated in /hosting/www/clickea.net/public/wp-content/themes/Divi/includes/builder/module/helpers/HoverOptions.php on line 71 Deprecated: strpos(): Passing null to parameter #1 ($haystack) of type string is deprecated in /hosting/www/clickea.net/public/wp-content/themes/Divi/includes/builder/module/helpers/HoverOptions.php on line 71 Deprecated: strpos(): Passing null to parameter #1 ($haystack) of type string is deprecated in /hosting/www/clickea.net/public/wp-content/themes/Divi/includes/builder/module/helpers/HoverOptions.php on line 71 Deprecated: strpos(): Passing null to parameter #1 ($haystack) of type string is deprecated in /hosting/www/clickea.net/public/wp-content/themes/Divi/includes/builder/module/helpers/HoverOptions.php on line 71 Deprecated: strpos(): Passing null to parameter #1 ($haystack) of type string is deprecated in /hosting/www/clickea.net/public/wp-content/themes/Divi/includes/builder/module/helpers/HoverOptions.php on line 71 Deprecated: strpos(): Passing null to parameter #1 ($haystack) of type string is deprecated in /hosting/www/clickea.net/public/wp-content/themes/Divi/includes/builder/module/helpers/HoverOptions.php on line 71 Deprecated: strpos(): Passing null to parameter #1 ($haystack) of type string is deprecated in /hosting/www/clickea.net/public/wp-content/themes/Divi/includes/builder/module/helpers/HoverOptions.php on line 71 Deprecated: strpos(): Passing null to parameter #1 ($haystack) of type string is deprecated in /hosting/www/clickea.net/public/wp-content/themes/Divi/includes/builder/module/helpers/HoverOptions.php on line 71 Deprecated: strpos(): Passing null to parameter #1 ($haystack) of type string is deprecated in /hosting/www/clickea.net/public/wp-content/themes/Divi/includes/builder/module/helpers/HoverOptions.php on line 71 Deprecated: strpos(): Passing null to parameter #1 ($haystack) of type string is deprecated in /hosting/www/clickea.net/public/wp-content/themes/Divi/includes/builder/module/helpers/HoverOptions.php on line 71 Deprecated: strpos(): Passing null to parameter #1 ($haystack) of type string is deprecated in /hosting/www/clickea.net/public/wp-content/themes/Divi/includes/builder/module/helpers/HoverOptions.php on line 71 Deprecated: strpos(): Passing null to parameter #1 ($haystack) of type string is deprecated in /hosting/www/clickea.net/public/wp-content/themes/Divi/includes/builder/module/helpers/HoverOptions.php on line 71 Deprecated: strpos(): Passing null to parameter #1 ($haystack) of type string is deprecated in /hosting/www/clickea.net/public/wp-content/themes/Divi/includes/builder/module/helpers/HoverOptions.php on line 71 Deprecated: strpos(): Passing null to parameter #1 ($haystack) of type string is deprecated in /hosting/www/clickea.net/public/wp-content/themes/Divi/includes/builder/module/helpers/HoverOptions.php on line 71 Deprecated: strpos(): Passing null to parameter #1 ($haystack) of type string is deprecated in /hosting/www/clickea.net/public/wp-content/themes/Divi/includes/builder/module/helpers/HoverOptions.php on line 71 Deprecated: strpos(): Passing null to parameter #1 ($haystack) of type string is deprecated in /hosting/www/clickea.net/public/wp-content/themes/Divi/includes/builder/module/helpers/HoverOptions.php on line 71 Deprecated: strpos(): Passing null to parameter #1 ($haystack) of type string is deprecated in /hosting/www/clickea.net/public/wp-content/themes/Divi/includes/builder/module/helpers/HoverOptions.php on line 71 Deprecated: strpos(): Passing null to parameter #1 ($haystack) of type string is deprecated in /hosting/www/clickea.net/public/wp-content/themes/Divi/includes/builder/module/helpers/HoverOptions.php on line 71 Deprecated: strpos(): Passing null to parameter #1 ($haystack) of type string is deprecated in /hosting/www/clickea.net/public/wp-content/themes/Divi/includes/builder/module/helpers/HoverOptions.php on line 71 Deprecated: strpos(): Passing null to parameter #1 ($haystack) of type string is deprecated in /hosting/www/clickea.net/public/wp-content/themes/Divi/includes/builder/module/helpers/HoverOptions.php on line 71 Deprecated: strpos(): Passing null to parameter #1 ($haystack) of type string is deprecated in /hosting/www/clickea.net/public/wp-content/themes/Divi/includes/builder/module/helpers/HoverOptions.php on line 71 Deprecated: strpos(): Passing null to parameter #1 ($haystack) of type string is deprecated in /hosting/www/clickea.net/public/wp-content/themes/Divi/includes/builder/module/helpers/HoverOptions.php on line 71 Deprecated: strpos(): Passing null to parameter #1 ($haystack) of type string is deprecated in /hosting/www/clickea.net/public/wp-content/themes/Divi/includes/builder/module/helpers/HoverOptions.php on line 71 Deprecated: strpos(): Passing null to parameter #1 ($haystack) of type string is deprecated in /hosting/www/clickea.net/public/wp-content/themes/Divi/includes/builder/module/helpers/HoverOptions.php on line 71 Deprecated: strpos(): Passing null to parameter #1 ($haystack) of type string is deprecated in /hosting/www/clickea.net/public/wp-content/themes/Divi/includes/builder/module/helpers/HoverOptions.php on line 71 Deprecated: strpos(): Passing null to parameter #1 ($haystack) of type string is deprecated in /hosting/www/clickea.net/public/wp-content/themes/Divi/includes/builder/module/helpers/HoverOptions.php on line 71 Deprecated: strpos(): Passing null to parameter #1 ($haystack) of type string is deprecated in /hosting/www/clickea.net/public/wp-content/themes/Divi/includes/builder/module/helpers/HoverOptions.php on line 71 Deprecated: strpos(): Passing null to parameter #1 ($haystack) of type string is deprecated in /hosting/www/clickea.net/public/wp-content/themes/Divi/includes/builder/module/helpers/HoverOptions.php on line 71 Deprecated: strpos(): Passing null to parameter #1 ($haystack) of type string is deprecated in /hosting/www/clickea.net/public/wp-content/themes/Divi/includes/builder/module/helpers/HoverOptions.php on line 71 Deprecated: strpos(): Passing null to parameter #1 ($haystack) of type string is deprecated in /hosting/www/clickea.net/public/wp-content/themes/Divi/includes/builder/module/helpers/HoverOptions.php on line 71 Deprecated: strpos(): Passing null to parameter #1 ($haystack) of type string is deprecated in /hosting/www/clickea.net/public/wp-content/themes/Divi/includes/builder/module/helpers/HoverOptions.php on line 71 Deprecated: strpos(): Passing null to parameter #1 ($haystack) of type string is deprecated in /hosting/www/clickea.net/public/wp-content/themes/Divi/includes/builder/module/helpers/HoverOptions.php on line 71 Deprecated: strpos(): Passing null to parameter #1 ($haystack) of type string is deprecated in /hosting/www/clickea.net/public/wp-content/themes/Divi/includes/builder/module/helpers/HoverOptions.php on line 71 Deprecated: strpos(): Passing null to parameter #1 ($haystack) of type string is deprecated in /hosting/www/clickea.net/public/wp-content/themes/Divi/includes/builder/module/helpers/HoverOptions.php on line 71 Deprecated: strpos(): Passing null to parameter #1 ($haystack) of type string is deprecated in /hosting/www/clickea.net/public/wp-content/themes/Divi/includes/builder/module/helpers/HoverOptions.php on line 71 Deprecated: strpos(): Passing null to parameter #1 ($haystack) of type string is deprecated in /hosting/www/clickea.net/public/wp-content/themes/Divi/includes/builder/module/helpers/HoverOptions.php on line 71 Deprecated: strpos(): Passing null to parameter #1 ($haystack) of type string is deprecated in /hosting/www/clickea.net/public/wp-content/themes/Divi/includes/builder/module/helpers/HoverOptions.php on line 71 Deprecated: strpos(): Passing null to parameter #1 ($haystack) of type string is deprecated in /hosting/www/clickea.net/public/wp-content/themes/Divi/includes/builder/module/helpers/HoverOptions.php on line 71 Deprecated: strpos(): Passing null to parameter #1 ($haystack) of type string is deprecated in /hosting/www/clickea.net/public/wp-content/themes/Divi/includes/builder/module/helpers/HoverOptions.php on line 71 Deprecated: strpos(): Passing null to parameter #1 ($haystack) of type string is deprecated in /hosting/www/clickea.net/public/wp-content/themes/Divi/includes/builder/module/helpers/HoverOptions.php on line 71 Deprecated: strpos(): Passing null to parameter #1 ($haystack) of type string is deprecated in /hosting/www/clickea.net/public/wp-content/themes/Divi/includes/builder/module/helpers/HoverOptions.php on line 71 Deprecated: strpos(): Passing null to parameter #1 ($haystack) of type string is deprecated in /hosting/www/clickea.net/public/wp-content/themes/Divi/includes/builder/module/helpers/HoverOptions.php on line 71 Deprecated: strpos(): Passing null to parameter #1 ($haystack) of type string is deprecated in /hosting/www/clickea.net/public/wp-content/themes/Divi/includes/builder/module/helpers/HoverOptions.php on line 71 Deprecated: strpos(): Passing null to parameter #1 ($haystack) of type string is deprecated in /hosting/www/clickea.net/public/wp-content/themes/Divi/includes/builder/module/helpers/HoverOptions.php on line 71 Deprecated: strpos(): Passing null to parameter #1 ($haystack) of type string is deprecated in /hosting/www/clickea.net/public/wp-content/themes/Divi/includes/builder/module/helpers/HoverOptions.php on line 71 Deprecated: strpos(): Passing null to parameter #1 ($haystack) of type string is deprecated in /hosting/www/clickea.net/public/wp-content/themes/Divi/includes/builder/module/helpers/HoverOptions.php on line 71 Deprecated: strpos(): Passing null to parameter #1 ($haystack) of type string is deprecated in /hosting/www/clickea.net/public/wp-content/themes/Divi/includes/builder/module/helpers/HoverOptions.php on line 71 Deprecated: strpos(): Passing null to parameter #1 ($haystack) of type string is deprecated in /hosting/www/clickea.net/public/wp-content/themes/Divi/includes/builder/module/helpers/HoverOptions.php on line 71 Deprecated: strpos(): Passing null to parameter #1 ($haystack) of type string is deprecated in /hosting/www/clickea.net/public/wp-content/themes/Divi/includes/builder/module/helpers/HoverOptions.php on line 71 Deprecated: strpos(): Passing null to parameter #1 ($haystack) of type string is deprecated in /hosting/www/clickea.net/public/wp-content/themes/Divi/includes/builder/module/helpers/HoverOptions.php on line 71 Deprecated: strpos(): Passing null to parameter #1 ($haystack) of type string is deprecated in /hosting/www/clickea.net/public/wp-content/themes/Divi/includes/builder/module/helpers/HoverOptions.php on line 71 Deprecated: strpos(): Passing null to parameter #1 ($haystack) of type string is deprecated in /hosting/www/clickea.net/public/wp-content/themes/Divi/includes/builder/module/helpers/HoverOptions.php on line 71 Deprecated: strpos(): Passing null to parameter #1 ($haystack) of type string is deprecated in /hosting/www/clickea.net/public/wp-content/themes/Divi/includes/builder/module/helpers/HoverOptions.php on line 71 Deprecated: strpos(): Passing null to parameter #1 ($haystack) of type string is deprecated in /hosting/www/clickea.net/public/wp-content/themes/Divi/includes/builder/module/helpers/HoverOptions.php on line 71 Deprecated: strpos(): Passing null to parameter #1 ($haystack) of type string is deprecated in /hosting/www/clickea.net/public/wp-content/themes/Divi/includes/builder/module/helpers/HoverOptions.php on line 71 Deprecated: strpos(): Passing null to parameter #1 ($haystack) of type string is deprecated in /hosting/www/clickea.net/public/wp-content/themes/Divi/includes/builder/module/helpers/HoverOptions.php on line 71 Deprecated: strpos(): Passing null to parameter #1 ($haystack) of type string is deprecated in /hosting/www/clickea.net/public/wp-content/themes/Divi/includes/builder/module/helpers/HoverOptions.php on line 71 Deprecated: strpos(): Passing null to parameter #1 ($haystack) of type string is deprecated in /hosting/www/clickea.net/public/wp-content/themes/Divi/includes/builder/module/helpers/HoverOptions.php on line 71 Deprecated: strpos(): Passing null to parameter #1 ($haystack) of type string is deprecated in /hosting/www/clickea.net/public/wp-content/themes/Divi/includes/builder/module/helpers/HoverOptions.php on line 71 Deprecated: strpos(): Passing null to parameter #1 ($haystack) of type string is deprecated in /hosting/www/clickea.net/public/wp-content/themes/Divi/includes/builder/module/helpers/HoverOptions.php on line 71 Deprecated: strpos(): Passing null to parameter #1 ($haystack) of type string is deprecated in /hosting/www/clickea.net/public/wp-content/themes/Divi/includes/builder/module/helpers/HoverOptions.php on line 71 Deprecated: strpos(): Passing null to parameter #1 ($haystack) of type string is deprecated in /hosting/www/clickea.net/public/wp-content/themes/Divi/includes/builder/module/helpers/HoverOptions.php on line 71 Deprecated: strpos(): Passing null to parameter #1 ($haystack) of type string is deprecated in /hosting/www/clickea.net/public/wp-content/themes/Divi/includes/builder/module/helpers/HoverOptions.php on line 71 Deprecated: strpos(): Passing null to parameter #1 ($haystack) of type string is deprecated in /hosting/www/clickea.net/public/wp-content/themes/Divi/includes/builder/module/helpers/HoverOptions.php on line 71 Deprecated: strpos(): Passing null to parameter #1 ($haystack) of type string is deprecated in /hosting/www/clickea.net/public/wp-content/themes/Divi/includes/builder/module/helpers/HoverOptions.php on line 71 Deprecated: strpos(): Passing null to parameter #1 ($haystack) of type string is deprecated in /hosting/www/clickea.net/public/wp-content/themes/Divi/includes/builder/module/helpers/HoverOptions.php on line 71 Deprecated: strpos(): Passing null to parameter #1 ($haystack) of type string is deprecated in /hosting/www/clickea.net/public/wp-content/themes/Divi/includes/builder/module/helpers/HoverOptions.php on line 71 Deprecated: strpos(): Passing null to parameter #1 ($haystack) of type string is deprecated in /hosting/www/clickea.net/public/wp-content/themes/Divi/includes/builder/module/helpers/HoverOptions.php on line 71 Deprecated: strpos(): Passing null to parameter #1 ($haystack) of type string is deprecated in /hosting/www/clickea.net/public/wp-content/themes/Divi/includes/builder/module/helpers/HoverOptions.php on line 71 Deprecated: strpos(): Passing null to parameter #1 ($haystack) of type string is deprecated in /hosting/www/clickea.net/public/wp-content/themes/Divi/includes/builder/module/helpers/HoverOptions.php on line 71 Deprecated: strpos(): Passing null to parameter #1 ($haystack) of type string is deprecated in /hosting/www/clickea.net/public/wp-content/themes/Divi/includes/builder/module/helpers/HoverOptions.php on line 71 Deprecated: strpos(): Passing null to parameter #1 ($haystack) of type string is deprecated in /hosting/www/clickea.net/public/wp-content/themes/Divi/includes/builder/module/helpers/HoverOptions.php on line 71 Deprecated: strpos(): Passing null to parameter #1 ($haystack) of type string is deprecated in /hosting/www/clickea.net/public/wp-content/themes/Divi/includes/builder/module/helpers/HoverOptions.php on line 71 Deprecated: strpos(): Passing null to parameter #1 ($haystack) of type string is deprecated in /hosting/www/clickea.net/public/wp-content/themes/Divi/includes/builder/module/helpers/HoverOptions.php on line 71 Deprecated: strpos(): Passing null to parameter #1 ($haystack) of type string is deprecated in /hosting/www/clickea.net/public/wp-content/themes/Divi/includes/builder/module/helpers/HoverOptions.php on line 71 Deprecated: strpos(): Passing null to parameter #1 ($haystack) of type string is deprecated in /hosting/www/clickea.net/public/wp-content/themes/Divi/includes/builder/module/helpers/HoverOptions.php on line 71 Deprecated: strpos(): Passing null to parameter #1 ($haystack) of type string is deprecated in /hosting/www/clickea.net/public/wp-content/themes/Divi/includes/builder/module/helpers/HoverOptions.php on line 71 Deprecated: strpos(): Passing null to parameter #1 ($haystack) of type string is deprecated in /hosting/www/clickea.net/public/wp-content/themes/Divi/includes/builder/module/helpers/HoverOptions.php on line 71 Deprecated: strpos(): Passing null to parameter #1 ($haystack) of type string is deprecated in /hosting/www/clickea.net/public/wp-content/themes/Divi/includes/builder/module/helpers/HoverOptions.php on line 71 Deprecated: strpos(): Passing null to parameter #1 ($haystack) of type string is deprecated in /hosting/www/clickea.net/public/wp-content/themes/Divi/includes/builder/module/helpers/HoverOptions.php on line 71 Deprecated: strpos(): Passing null to parameter #1 ($haystack) of type string is deprecated in /hosting/www/clickea.net/public/wp-content/themes/Divi/includes/builder/module/helpers/HoverOptions.php on line 71 Deprecated: strpos(): Passing null to parameter #1 ($haystack) of type string is deprecated in /hosting/www/clickea.net/public/wp-content/themes/Divi/includes/builder/module/helpers/HoverOptions.php on line 71 Deprecated: strpos(): Passing null to parameter #1 ($haystack) of type string is deprecated in /hosting/www/clickea.net/public/wp-content/themes/Divi/includes/builder/module/helpers/HoverOptions.php on line 71 Deprecated: strpos(): Passing null to parameter #1 ($haystack) of type string is deprecated in /hosting/www/clickea.net/public/wp-content/themes/Divi/includes/builder/module/helpers/HoverOptions.php on line 71 Deprecated: strpos(): Passing null to parameter #1 ($haystack) of type string is deprecated in /hosting/www/clickea.net/public/wp-content/themes/Divi/includes/builder/module/helpers/HoverOptions.php on line 71 Deprecated: strpos(): Passing null to parameter #1 ($haystack) of type string is deprecated in /hosting/www/clickea.net/public/wp-content/themes/Divi/includes/builder/module/helpers/HoverOptions.php on line 71 Deprecated: strpos(): Passing null to parameter #1 ($haystack) of type string is deprecated in /hosting/www/clickea.net/public/wp-content/themes/Divi/includes/builder/module/helpers/HoverOptions.php on line 71 Deprecated: strpos(): Passing null to parameter #1 ($haystack) of type string is deprecated in /hosting/www/clickea.net/public/wp-content/themes/Divi/includes/builder/module/helpers/HoverOptions.php on line 71 Deprecated: strpos(): Passing null to parameter #1 ($haystack) of type string is deprecated in /hosting/www/clickea.net/public/wp-content/themes/Divi/includes/builder/module/helpers/HoverOptions.php on line 71 Deprecated: strpos(): Passing null to parameter #1 ($haystack) of type string is deprecated in /hosting/www/clickea.net/public/wp-content/themes/Divi/includes/builder/module/helpers/HoverOptions.php on line 71 Deprecated: strpos(): Passing null to parameter #1 ($haystack) of type string is deprecated in /hosting/www/clickea.net/public/wp-content/themes/Divi/includes/builder/module/helpers/HoverOptions.php on line 71 Deprecated: strpos(): Passing null to parameter #1 ($haystack) of type string is deprecated in /hosting/www/clickea.net/public/wp-content/themes/Divi/includes/builder/module/helpers/HoverOptions.php on line 71 Deprecated: strpos(): Passing null to parameter #1 ($haystack) of type string is deprecated in /hosting/www/clickea.net/public/wp-content/themes/Divi/includes/builder/module/helpers/HoverOptions.php on line 71 Deprecated: strpos(): Passing null to parameter #1 ($haystack) of type string is deprecated in /hosting/www/clickea.net/public/wp-content/themes/Divi/includes/builder/module/helpers/HoverOptions.php on line 71 Deprecated: strpos(): Passing null to parameter #1 ($haystack) of type string is deprecated in /hosting/www/clickea.net/public/wp-content/themes/Divi/includes/builder/module/helpers/HoverOptions.php on line 71 Deprecated: strpos(): Passing null to parameter #1 ($haystack) of type string is deprecated in /hosting/www/clickea.net/public/wp-content/themes/Divi/includes/builder/module/helpers/HoverOptions.php on line 71 Deprecated: strpos(): Passing null to parameter #1 ($haystack) of type string is deprecated in /hosting/www/clickea.net/public/wp-content/themes/Divi/includes/builder/module/helpers/HoverOptions.php on line 71 Deprecated: strpos(): Passing null to parameter #1 ($haystack) of type string is deprecated in /hosting/www/clickea.net/public/wp-content/themes/Divi/includes/builder/module/helpers/HoverOptions.php on line 71 Deprecated: strpos(): Passing null to parameter #1 ($haystack) of type string is deprecated in /hosting/www/clickea.net/public/wp-content/themes/Divi/includes/builder/module/helpers/HoverOptions.php on line 71 Deprecated: strpos(): Passing null to parameter #1 ($haystack) of type string is deprecated in /hosting/www/clickea.net/public/wp-content/themes/Divi/includes/builder/module/helpers/HoverOptions.php on line 71 Deprecated: strpos(): Passing null to parameter #1 ($haystack) of type string is deprecated in /hosting/www/clickea.net/public/wp-content/themes/Divi/includes/builder/module/helpers/HoverOptions.php on line 71 Deprecated: strpos(): Passing null to parameter #1 ($haystack) of type string is deprecated in /hosting/www/clickea.net/public/wp-content/themes/Divi/includes/builder/module/helpers/HoverOptions.php on line 71 Deprecated: strpos(): Passing null to parameter #1 ($haystack) of type string is deprecated in /hosting/www/clickea.net/public/wp-content/themes/Divi/includes/builder/module/helpers/HoverOptions.php on line 71 Deprecated: strpos(): Passing null to parameter #1 ($haystack) of type string is deprecated in /hosting/www/clickea.net/public/wp-content/themes/Divi/includes/builder/module/helpers/HoverOptions.php on line 71 Deprecated: strpos(): Passing null to parameter #1 ($haystack) of type string is deprecated in /hosting/www/clickea.net/public/wp-content/themes/Divi/includes/builder/module/helpers/HoverOptions.php on line 71 Deprecated: strpos(): Passing null to parameter #1 ($haystack) of type string is deprecated in /hosting/www/clickea.net/public/wp-content/themes/Divi/includes/builder/module/helpers/HoverOptions.php on line 71 Deprecated: strpos(): Passing null to parameter #1 ($haystack) of type string is deprecated in /hosting/www/clickea.net/public/wp-content/themes/Divi/includes/builder/module/helpers/HoverOptions.php on line 71 Deprecated: strpos(): Passing null to parameter #1 ($haystack) of type string is deprecated in /hosting/www/clickea.net/public/wp-content/themes/Divi/includes/builder/module/helpers/HoverOptions.php on line 71 Deprecated: strpos(): Passing null to parameter #1 ($haystack) of type string is deprecated in /hosting/www/clickea.net/public/wp-content/themes/Divi/includes/builder/module/helpers/HoverOptions.php on line 71 Deprecated: strpos(): Passing null to parameter #1 ($haystack) of type string is deprecated in /hosting/www/clickea.net/public/wp-content/themes/Divi/includes/builder/module/helpers/HoverOptions.php on line 71 Deprecated: strpos(): Passing null to parameter #1 ($haystack) of type string is deprecated in /hosting/www/clickea.net/public/wp-content/themes/Divi/includes/builder/module/helpers/HoverOptions.php on line 71 Deprecated: strpos(): Passing null to parameter #1 ($haystack) of type string is deprecated in /hosting/www/clickea.net/public/wp-content/themes/Divi/includes/builder/module/helpers/HoverOptions.php on line 71 Deprecated: strpos(): Passing null to parameter #1 ($haystack) of type string is deprecated in /hosting/www/clickea.net/public/wp-content/themes/Divi/includes/builder/module/helpers/HoverOptions.php on line 71 Deprecated: strpos(): Passing null to parameter #1 ($haystack) of type string is deprecated in /hosting/www/clickea.net/public/wp-content/themes/Divi/includes/builder/module/helpers/HoverOptions.php on line 71 Deprecated: strpos(): Passing null to parameter #1 ($haystack) of type string is deprecated in /hosting/www/clickea.net/public/wp-content/themes/Divi/includes/builder/module/helpers/HoverOptions.php on line 71 Deprecated: strpos(): Passing null to parameter #1 ($haystack) of type string is deprecated in /hosting/www/clickea.net/public/wp-content/themes/Divi/includes/builder/module/helpers/HoverOptions.php on line 71 Deprecated: strpos(): Passing null to parameter #1 ($haystack) of type string is deprecated in /hosting/www/clickea.net/public/wp-content/themes/Divi/includes/builder/module/helpers/HoverOptions.php on line 71 Deprecated: strpos(): Passing null to parameter #1 ($haystack) of type string is deprecated in /hosting/www/clickea.net/public/wp-content/themes/Divi/includes/builder/module/helpers/HoverOptions.php on line 71 Deprecated: strpos(): Passing null to parameter #1 ($haystack) of type string is deprecated in /hosting/www/clickea.net/public/wp-content/themes/Divi/includes/builder/module/helpers/HoverOptions.php on line 71 Deprecated: strpos(): Passing null to parameter #1 ($haystack) of type string is deprecated in /hosting/www/clickea.net/public/wp-content/themes/Divi/includes/builder/module/helpers/HoverOptions.php on line 71 Deprecated: strpos(): Passing null to parameter #1 ($haystack) of type string is deprecated in /hosting/www/clickea.net/public/wp-content/themes/Divi/includes/builder/module/helpers/HoverOptions.php on line 71 Deprecated: strpos(): Passing null to parameter #1 ($haystack) of type string is deprecated in /hosting/www/clickea.net/public/wp-content/themes/Divi/includes/builder/module/helpers/HoverOptions.php on line 71 Deprecated: strpos(): Passing null to parameter #1 ($haystack) of type string is deprecated in /hosting/www/clickea.net/public/wp-content/themes/Divi/includes/builder/module/helpers/HoverOptions.php on line 71 Deprecated: strpos(): Passing null to parameter #1 ($haystack) of type string is deprecated in /hosting/www/clickea.net/public/wp-content/themes/Divi/includes/builder/module/helpers/HoverOptions.php on line 71 Deprecated: strpos(): Passing null to parameter #1 ($haystack) of type string is deprecated in /hosting/www/clickea.net/public/wp-content/themes/Divi/includes/builder/module/helpers/HoverOptions.php on line 71 Deprecated: strpos(): Passing null to parameter #1 ($haystack) of type string is deprecated in /hosting/www/clickea.net/public/wp-content/themes/Divi/includes/builder/module/helpers/HoverOptions.php on line 71 Deprecated: strpos(): Passing null to parameter #1 ($haystack) of type string is deprecated in /hosting/www/clickea.net/public/wp-content/themes/Divi/includes/builder/module/helpers/HoverOptions.php on line 71 Deprecated: strpos(): Passing null to parameter #1 ($haystack) of type string is deprecated in /hosting/www/clickea.net/public/wp-content/themes/Divi/includes/builder/module/helpers/HoverOptions.php on line 71 Deprecated: strpos(): Passing null to parameter #1 ($haystack) of type string is deprecated in /hosting/www/clickea.net/public/wp-content/themes/Divi/includes/builder/module/helpers/HoverOptions.php on line 71 Deprecated: strpos(): Passing null to parameter #1 ($haystack) of type string is deprecated in /hosting/www/clickea.net/public/wp-content/themes/Divi/includes/builder/module/helpers/HoverOptions.php on line 71 Deprecated: strpos(): Passing null to parameter #1 ($haystack) of type string is deprecated in /hosting/www/clickea.net/public/wp-content/themes/Divi/includes/builder/module/helpers/HoverOptions.php on line 71 Deprecated: strpos(): Passing null to parameter #1 ($haystack) of type string is deprecated in /hosting/www/clickea.net/public/wp-content/themes/Divi/includes/builder/module/helpers/HoverOptions.php on line 71 Deprecated: strpos(): Passing null to parameter #1 ($haystack) of type string is deprecated in /hosting/www/clickea.net/public/wp-content/themes/Divi/includes/builder/module/helpers/HoverOptions.php on line 71 Deprecated: strpos(): Passing null to parameter #1 ($haystack) of type string is deprecated in /hosting/www/clickea.net/public/wp-content/themes/Divi/includes/builder/module/helpers/HoverOptions.php on line 71 Deprecated: strpos(): Passing null to parameter #1 ($haystack) of type string is deprecated in /hosting/www/clickea.net/public/wp-content/themes/Divi/includes/builder/module/helpers/HoverOptions.php on line 71 Deprecated: strpos(): Passing null to parameter #1 ($haystack) of type string is deprecated in /hosting/www/clickea.net/public/wp-content/themes/Divi/includes/builder/module/helpers/HoverOptions.php on line 71 Deprecated: strpos(): Passing null to parameter #1 ($haystack) of type string is deprecated in /hosting/www/clickea.net/public/wp-content/themes/Divi/includes/builder/module/helpers/HoverOptions.php on line 71 Deprecated: strpos(): Passing null to parameter #1 ($haystack) of type string is deprecated in /hosting/www/clickea.net/public/wp-content/themes/Divi/includes/builder/module/helpers/HoverOptions.php on line 71 Deprecated: strpos(): Passing null to parameter #1 ($haystack) of type string is deprecated in /hosting/www/clickea.net/public/wp-content/themes/Divi/includes/builder/module/helpers/HoverOptions.php on line 71 Deprecated: strpos(): Passing null to parameter #1 ($haystack) of type string is deprecated in /hosting/www/clickea.net/public/wp-content/themes/Divi/includes/builder/module/helpers/HoverOptions.php on line 71 Deprecated: strpos(): Passing null to parameter #1 ($haystack) of type string is deprecated in /hosting/www/clickea.net/public/wp-content/themes/Divi/includes/builder/module/helpers/HoverOptions.php on line 71 Deprecated: strpos(): Passing null to parameter #1 ($haystack) of type string is deprecated in /hosting/www/clickea.net/public/wp-content/themes/Divi/includes/builder/module/helpers/HoverOptions.php on line 71 Deprecated: strpos(): Passing null to parameter #1 ($haystack) of type string is deprecated in /hosting/www/clickea.net/public/wp-content/themes/Divi/includes/builder/module/helpers/HoverOptions.php on line 71 Deprecated: rtrim(): Passing null to parameter #1 ($string) of type string is deprecated in /hosting/www/clickea.net/public/wp-content/themes/Divi/includes/builder/class-et-builder-element.php on line 16522 Deprecated: rtrim(): Passing null to parameter #1 ($string) of type string is deprecated in /hosting/www/clickea.net/public/wp-content/themes/Divi/includes/builder/class-et-builder-element.php on line 16522 Deprecated: strpos(): Passing null to parameter #1 ($haystack) of type string is deprecated in /hosting/www/clickea.net/public/wp-content/themes/Divi/includes/builder/module/helpers/HoverOptions.php on line 71 Deprecated: strpos(): Passing null to parameter #1 ($haystack) of type string is deprecated in /hosting/www/clickea.net/public/wp-content/themes/Divi/includes/builder/module/helpers/HoverOptions.php on line 71 Deprecated: strpos(): Passing null to parameter #1 ($haystack) of type string is deprecated in /hosting/www/clickea.net/public/wp-content/themes/Divi/includes/builder/module/helpers/HoverOptions.php on line 71 Deprecated: strpos(): Passing null to parameter #1 ($haystack) of type string is deprecated in /hosting/www/clickea.net/public/wp-content/themes/Divi/includes/builder/module/helpers/HoverOptions.php on line 71 Deprecated: strpos(): Passing null to parameter #1 ($haystack) of type string is deprecated in /hosting/www/clickea.net/public/wp-content/themes/Divi/includes/builder/module/helpers/HoverOptions.php on line 71 Deprecated: strpos(): Passing null to parameter #1 ($haystack) of type string is deprecated in /hosting/www/clickea.net/public/wp-content/themes/Divi/includes/builder/module/helpers/HoverOptions.php on line 71 Deprecated: strpos(): Passing null to parameter #1 ($haystack) of type string is deprecated in /hosting/www/clickea.net/public/wp-content/themes/Divi/includes/builder/module/helpers/HoverOptions.php on line 71 Deprecated: strpos(): Passing null to parameter #1 ($haystack) of type string is deprecated in /hosting/www/clickea.net/public/wp-content/themes/Divi/includes/builder/module/helpers/HoverOptions.php on line 71 Deprecated: strpos(): Passing null to parameter #1 ($haystack) of type string is deprecated in /hosting/www/clickea.net/public/wp-content/themes/Divi/includes/builder/module/helpers/HoverOptions.php on line 71 Deprecated: strpos(): Passing null to parameter #1 ($haystack) of type string is deprecated in /hosting/www/clickea.net/public/wp-content/themes/Divi/includes/builder/module/helpers/HoverOptions.php on line 71 Deprecated: strpos(): Passing null to parameter #1 ($haystack) of type string is deprecated in /hosting/www/clickea.net/public/wp-content/themes/Divi/includes/builder/module/helpers/HoverOptions.php on line 71 Deprecated: strpos(): Passing null to parameter #1 ($haystack) of type string is deprecated in /hosting/www/clickea.net/public/wp-content/themes/Divi/includes/builder/module/helpers/HoverOptions.php on line 71 Deprecated: strpos(): Passing null to parameter #1 ($haystack) of type string is deprecated in /hosting/www/clickea.net/public/wp-content/themes/Divi/includes/builder/module/helpers/HoverOptions.php on line 71 Deprecated: strpos(): Passing null to parameter #1 ($haystack) of type string is deprecated in /hosting/www/clickea.net/public/wp-content/themes/Divi/includes/builder/module/helpers/HoverOptions.php on line 71 Deprecated: strpos(): Passing null to parameter #1 ($haystack) of type string is deprecated in /hosting/www/clickea.net/public/wp-content/themes/Divi/includes/builder/module/helpers/HoverOptions.php on line 71 Deprecated: strpos(): Passing null to parameter #1 ($haystack) of type string is deprecated in /hosting/www/clickea.net/public/wp-content/themes/Divi/includes/builder/module/helpers/HoverOptions.php on line 71 Deprecated: strpos(): Passing null to parameter #1 ($haystack) of type string is deprecated in /hosting/www/clickea.net/public/wp-content/themes/Divi/includes/builder/module/helpers/HoverOptions.php on line 71 Deprecated: strpos(): Passing null to parameter #1 ($haystack) of type string is deprecated in /hosting/www/clickea.net/public/wp-content/themes/Divi/includes/builder/module/helpers/HoverOptions.php on line 71 Deprecated: strpos(): Passing null to parameter #1 ($haystack) of type string is deprecated in /hosting/www/clickea.net/public/wp-content/themes/Divi/includes/builder/module/helpers/HoverOptions.php on line 71 Deprecated: strpos(): Passing null to parameter #1 ($haystack) of type string is deprecated in /hosting/www/clickea.net/public/wp-content/themes/Divi/includes/builder/module/helpers/HoverOptions.php on line 71 Deprecated: strpos(): Passing null to parameter #1 ($haystack) of type string is deprecated in /hosting/www/clickea.net/public/wp-content/themes/Divi/includes/builder/module/helpers/HoverOptions.php on line 71 Deprecated: strpos(): Passing null to parameter #1 ($haystack) of type string is deprecated in /hosting/www/clickea.net/public/wp-content/themes/Divi/includes/builder/module/helpers/HoverOptions.php on line 71 Deprecated: strpos(): Passing null to parameter #1 ($haystack) of type string is deprecated in /hosting/www/clickea.net/public/wp-content/themes/Divi/includes/builder/module/helpers/HoverOptions.php on line 71 Deprecated: strpos(): Passing null to parameter #1 ($haystack) of type string is deprecated in /hosting/www/clickea.net/public/wp-content/themes/Divi/includes/builder/module/helpers/HoverOptions.php on line 71 Deprecated: strpos(): Passing null to parameter #1 ($haystack) of type string is deprecated in /hosting/www/clickea.net/public/wp-content/themes/Divi/includes/builder/module/helpers/HoverOptions.php on line 71 Deprecated: strpos(): Passing null to parameter #1 ($haystack) of type string is deprecated in /hosting/www/clickea.net/public/wp-content/themes/Divi/includes/builder/module/helpers/HoverOptions.php on line 71 Deprecated: strpos(): Passing null to parameter #1 ($haystack) of type string is deprecated in /hosting/www/clickea.net/public/wp-content/themes/Divi/includes/builder/module/helpers/HoverOptions.php on line 71 Deprecated: strpos(): Passing null to parameter #1 ($haystack) of type string is deprecated in /hosting/www/clickea.net/public/wp-content/themes/Divi/includes/builder/module/helpers/HoverOptions.php on line 71 Deprecated: strpos(): Passing null to parameter #1 ($haystack) of type string is deprecated in /hosting/www/clickea.net/public/wp-content/themes/Divi/includes/builder/module/helpers/HoverOptions.php on line 71 Deprecated: strpos(): Passing null to parameter #1 ($haystack) of type string is deprecated in /hosting/www/clickea.net/public/wp-content/themes/Divi/includes/builder/module/helpers/HoverOptions.php on line 71 Deprecated: strpos(): Passing null to parameter #1 ($haystack) of type string is deprecated in /hosting/www/clickea.net/public/wp-content/themes/Divi/includes/builder/module/helpers/HoverOptions.php on line 71 Deprecated: strpos(): Passing null to parameter #1 ($haystack) of type string is deprecated in /hosting/www/clickea.net/public/wp-content/themes/Divi/includes/builder/module/helpers/HoverOptions.php on line 71 Deprecated: strpos(): Passing null to parameter #1 ($haystack) of type string is deprecated in /hosting/www/clickea.net/public/wp-content/themes/Divi/includes/builder/module/helpers/HoverOptions.php on line 71 Deprecated: strpos(): Passing null to parameter #1 ($haystack) of type string is deprecated in /hosting/www/clickea.net/public/wp-content/themes/Divi/includes/builder/module/helpers/HoverOptions.php on line 71 Deprecated: strpos(): Passing null to parameter #1 ($haystack) of type string is deprecated in /hosting/www/clickea.net/public/wp-content/themes/Divi/includes/builder/module/helpers/HoverOptions.php on line 71 Deprecated: strpos(): Passing null to parameter #1 ($haystack) of type string is deprecated in /hosting/www/clickea.net/public/wp-content/themes/Divi/includes/builder/module/helpers/HoverOptions.php on line 71 Deprecated: strpos(): Passing null to parameter #1 ($haystack) of type string is deprecated in /hosting/www/clickea.net/public/wp-content/themes/Divi/includes/builder/module/helpers/HoverOptions.php on line 71 Deprecated: strpos(): Passing null to parameter #1 ($haystack) of type string is deprecated in /hosting/www/clickea.net/public/wp-content/themes/Divi/includes/builder/module/helpers/HoverOptions.php on line 71 Deprecated: strpos(): Passing null to parameter #1 ($haystack) of type string is deprecated in /hosting/www/clickea.net/public/wp-content/themes/Divi/includes/builder/module/helpers/HoverOptions.php on line 71 Deprecated: strpos(): Passing null to parameter #1 ($haystack) of type string is deprecated in /hosting/www/clickea.net/public/wp-content/themes/Divi/includes/builder/module/helpers/HoverOptions.php on line 71 Deprecated: strpos(): Passing null to parameter #1 ($haystack) of type string is deprecated in /hosting/www/clickea.net/public/wp-content/themes/Divi/includes/builder/module/helpers/HoverOptions.php on line 71 Deprecated: strpos(): Passing null to parameter #1 ($haystack) of type string is deprecated in /hosting/www/clickea.net/public/wp-content/themes/Divi/includes/builder/module/helpers/HoverOptions.php on line 71 Deprecated: strpos(): Passing null to parameter #1 ($haystack) of type string is deprecated in /hosting/www/clickea.net/public/wp-content/themes/Divi/includes/builder/module/helpers/HoverOptions.php on line 71 Deprecated: strpos(): Passing null to parameter #1 ($haystack) of type string is deprecated in /hosting/www/clickea.net/public/wp-content/themes/Divi/includes/builder/module/helpers/HoverOptions.php on line 71 Deprecated: strpos(): Passing null to parameter #1 ($haystack) of type string is deprecated in /hosting/www/clickea.net/public/wp-content/themes/Divi/includes/builder/module/helpers/HoverOptions.php on line 71 Deprecated: strpos(): Passing null to parameter #1 ($haystack) of type string is deprecated in /hosting/www/clickea.net/public/wp-content/themes/Divi/includes/builder/module/helpers/HoverOptions.php on line 71 Deprecated: strpos(): Passing null to parameter #1 ($haystack) of type string is deprecated in /hosting/www/clickea.net/public/wp-content/themes/Divi/includes/builder/module/helpers/HoverOptions.php on line 71 Deprecated: strpos(): Passing null to parameter #1 ($haystack) of type string is deprecated in /hosting/www/clickea.net/public/wp-content/themes/Divi/includes/builder/module/helpers/HoverOptions.php on line 71 Deprecated: strpos(): Passing null to parameter #1 ($haystack) of type string is deprecated in /hosting/www/clickea.net/public/wp-content/themes/Divi/includes/builder/module/helpers/HoverOptions.php on line 71 Deprecated: strpos(): Passing null to parameter #1 ($haystack) of type string is deprecated in /hosting/www/clickea.net/public/wp-content/themes/Divi/includes/builder/module/helpers/HoverOptions.php on line 71 Deprecated: strpos(): Passing null to parameter #1 ($haystack) of type string is deprecated in /hosting/www/clickea.net/public/wp-content/themes/Divi/includes/builder/module/helpers/HoverOptions.php on line 71 Deprecated: strpos(): Passing null to parameter #1 ($haystack) of type string is deprecated in /hosting/www/clickea.net/public/wp-content/themes/Divi/includes/builder/module/helpers/HoverOptions.php on line 71 Deprecated: strpos(): Passing null to parameter #1 ($haystack) of type string is deprecated in /hosting/www/clickea.net/public/wp-content/themes/Divi/includes/builder/module/helpers/HoverOptions.php on line 71 Deprecated: strpos(): Passing null to parameter #1 ($haystack) of type string is deprecated in /hosting/www/clickea.net/public/wp-content/themes/Divi/includes/builder/module/helpers/HoverOptions.php on line 71 Deprecated: strpos(): Passing null to parameter #1 ($haystack) of type string is deprecated in /hosting/www/clickea.net/public/wp-content/themes/Divi/includes/builder/module/helpers/HoverOptions.php on line 71 Deprecated: strpos(): Passing null to parameter #1 ($haystack) of type string is deprecated in /hosting/www/clickea.net/public/wp-content/themes/Divi/includes/builder/module/helpers/HoverOptions.php on line 71 Deprecated: strpos(): Passing null to parameter #1 ($haystack) of type string is deprecated in /hosting/www/clickea.net/public/wp-content/themes/Divi/includes/builder/module/helpers/HoverOptions.php on line 71 Deprecated: strpos(): Passing null to parameter #1 ($haystack) of type string is deprecated in /hosting/www/clickea.net/public/wp-content/themes/Divi/includes/builder/module/helpers/HoverOptions.php on line 71 Deprecated: strpos(): Passing null to parameter #1 ($haystack) of type string is deprecated in /hosting/www/clickea.net/public/wp-content/themes/Divi/includes/builder/module/helpers/HoverOptions.php on line 71 Deprecated: strpos(): Passing null to parameter #1 ($haystack) of type string is deprecated in /hosting/www/clickea.net/public/wp-content/themes/Divi/includes/builder/module/helpers/HoverOptions.php on line 71 Deprecated: strpos(): Passing null to parameter #1 ($haystack) of type string is deprecated in /hosting/www/clickea.net/public/wp-content/themes/Divi/includes/builder/module/helpers/HoverOptions.php on line 71 Deprecated: strpos(): Passing null to parameter #1 ($haystack) of type string is deprecated in /hosting/www/clickea.net/public/wp-content/themes/Divi/includes/builder/module/helpers/HoverOptions.php on line 71 Deprecated: strpos(): Passing null to parameter #1 ($haystack) of type string is deprecated in /hosting/www/clickea.net/public/wp-content/themes/Divi/includes/builder/module/helpers/HoverOptions.php on line 71 Deprecated: strpos(): Passing null to parameter #1 ($haystack) of type string is deprecated in /hosting/www/clickea.net/public/wp-content/themes/Divi/includes/builder/module/helpers/HoverOptions.php on line 71 Deprecated: strpos(): Passing null to parameter #1 ($haystack) of type string is deprecated in /hosting/www/clickea.net/public/wp-content/themes/Divi/includes/builder/module/helpers/HoverOptions.php on line 71 Deprecated: strpos(): Passing null to parameter #1 ($haystack) of type string is deprecated in /hosting/www/clickea.net/public/wp-content/themes/Divi/includes/builder/module/helpers/HoverOptions.php on line 71 Deprecated: strpos(): Passing null to parameter #1 ($haystack) of type string is deprecated in /hosting/www/clickea.net/public/wp-content/themes/Divi/includes/builder/module/helpers/HoverOptions.php on line 71 Deprecated: strpos(): Passing null to parameter #1 ($haystack) of type string is deprecated in /hosting/www/clickea.net/public/wp-content/themes/Divi/includes/builder/module/helpers/HoverOptions.php on line 71 Deprecated: strpos(): Passing null to parameter #1 ($haystack) of type string is deprecated in /hosting/www/clickea.net/public/wp-content/themes/Divi/includes/builder/module/helpers/HoverOptions.php on line 71 Deprecated: strpos(): Passing null to parameter #1 ($haystack) of type string is deprecated in /hosting/www/clickea.net/public/wp-content/themes/Divi/includes/builder/module/helpers/HoverOptions.php on line 71 Deprecated: strpos(): Passing null to parameter #1 ($haystack) of type string is deprecated in /hosting/www/clickea.net/public/wp-content/themes/Divi/includes/builder/module/helpers/HoverOptions.php on line 71 Deprecated: strpos(): Passing null to parameter #1 ($haystack) of type string is deprecated in /hosting/www/clickea.net/public/wp-content/themes/Divi/includes/builder/module/helpers/HoverOptions.php on line 71 Deprecated: strpos(): Passing null to parameter #1 ($haystack) of type string is deprecated in /hosting/www/clickea.net/public/wp-content/themes/Divi/includes/builder/module/helpers/HoverOptions.php on line 71 Deprecated: strpos(): Passing null to parameter #1 ($haystack) of type string is deprecated in /hosting/www/clickea.net/public/wp-content/themes/Divi/includes/builder/module/helpers/HoverOptions.php on line 71 Deprecated: strpos(): Passing null to parameter #1 ($haystack) of type string is deprecated in /hosting/www/clickea.net/public/wp-content/themes/Divi/includes/builder/module/helpers/HoverOptions.php on line 71 Deprecated: strpos(): Passing null to parameter #1 ($haystack) of type string is deprecated in /hosting/www/clickea.net/public/wp-content/themes/Divi/includes/builder/module/helpers/HoverOptions.php on line 71 Deprecated: strpos(): Passing null to parameter #1 ($haystack) of type string is deprecated in /hosting/www/clickea.net/public/wp-content/themes/Divi/includes/builder/module/helpers/HoverOptions.php on line 71 Deprecated: strpos(): Passing null to parameter #1 ($haystack) of type string is deprecated in /hosting/www/clickea.net/public/wp-content/themes/Divi/includes/builder/module/helpers/HoverOptions.php on line 71 Deprecated: strpos(): Passing null to parameter #1 ($haystack) of type string is deprecated in /hosting/www/clickea.net/public/wp-content/themes/Divi/includes/builder/module/helpers/HoverOptions.php on line 71 Deprecated: strpos(): Passing null to parameter #1 ($haystack) of type string is deprecated in /hosting/www/clickea.net/public/wp-content/themes/Divi/includes/builder/module/helpers/HoverOptions.php on line 71 Deprecated: strpos(): Passing null to parameter #1 ($haystack) of type string is deprecated in /hosting/www/clickea.net/public/wp-content/themes/Divi/includes/builder/module/helpers/HoverOptions.php on line 71 Deprecated: strpos(): Passing null to parameter #1 ($haystack) of type string is deprecated in /hosting/www/clickea.net/public/wp-content/themes/Divi/includes/builder/module/helpers/HoverOptions.php on line 71 Deprecated: strpos(): Passing null to parameter #1 ($haystack) of type string is deprecated in /hosting/www/clickea.net/public/wp-content/themes/Divi/includes/builder/module/helpers/HoverOptions.php on line 71 Deprecated: strpos(): Passing null to parameter #1 ($haystack) of type string is deprecated in /hosting/www/clickea.net/public/wp-content/themes/Divi/includes/builder/module/helpers/HoverOptions.php on line 71 Deprecated: strpos(): Passing null to parameter #1 ($haystack) of type string is deprecated in /hosting/www/clickea.net/public/wp-content/themes/Divi/includes/builder/module/helpers/HoverOptions.php on line 71 Deprecated: strpos(): Passing null to parameter #1 ($haystack) of type string is deprecated in /hosting/www/clickea.net/public/wp-content/themes/Divi/includes/builder/module/helpers/HoverOptions.php on line 71 Deprecated: strpos(): Passing null to parameter #1 ($haystack) of type string is deprecated in /hosting/www/clickea.net/public/wp-content/themes/Divi/includes/builder/module/helpers/HoverOptions.php on line 71 Deprecated: strpos(): Passing null to parameter #1 ($haystack) of type string is deprecated in /hosting/www/clickea.net/public/wp-content/themes/Divi/includes/builder/module/helpers/HoverOptions.php on line 71 Deprecated: strpos(): Passing null to parameter #1 ($haystack) of type string is deprecated in /hosting/www/clickea.net/public/wp-content/themes/Divi/includes/builder/module/helpers/HoverOptions.php on line 71 Deprecated: strpos(): Passing null to parameter #1 ($haystack) of type string is deprecated in /hosting/www/clickea.net/public/wp-content/themes/Divi/includes/builder/module/helpers/HoverOptions.php on line 71 Deprecated: strpos(): Passing null to parameter #1 ($haystack) of type string is deprecated in /hosting/www/clickea.net/public/wp-content/themes/Divi/includes/builder/module/helpers/HoverOptions.php on line 71 Deprecated: strpos(): Passing null to parameter #1 ($haystack) of type string is deprecated in /hosting/www/clickea.net/public/wp-content/themes/Divi/includes/builder/module/helpers/HoverOptions.php on line 71 Deprecated: strpos(): Passing null to parameter #1 ($haystack) of type string is deprecated in /hosting/www/clickea.net/public/wp-content/themes/Divi/includes/builder/module/helpers/HoverOptions.php on line 71 Deprecated: strpos(): Passing null to parameter #1 ($haystack) of type string is deprecated in /hosting/www/clickea.net/public/wp-content/themes/Divi/includes/builder/module/helpers/HoverOptions.php on line 71 Deprecated: strpos(): Passing null to parameter #1 ($haystack) of type string is deprecated in /hosting/www/clickea.net/public/wp-content/themes/Divi/includes/builder/module/helpers/HoverOptions.php on line 71 Deprecated: strpos(): Passing null to parameter #1 ($haystack) of type string is deprecated in /hosting/www/clickea.net/public/wp-content/themes/Divi/includes/builder/module/helpers/HoverOptions.php on line 71 Deprecated: strpos(): Passing null to parameter #1 ($haystack) of type string is deprecated in /hosting/www/clickea.net/public/wp-content/themes/Divi/includes/builder/module/helpers/HoverOptions.php on line 71 Deprecated: strpos(): Passing null to parameter #1 ($haystack) of type string is deprecated in /hosting/www/clickea.net/public/wp-content/themes/Divi/includes/builder/module/helpers/HoverOptions.php on line 71 Deprecated: strpos(): Passing null to parameter #1 ($haystack) of type string is deprecated in /hosting/www/clickea.net/public/wp-content/themes/Divi/includes/builder/module/helpers/HoverOptions.php on line 71 Deprecated: strpos(): Passing null to parameter #1 ($haystack) of type string is deprecated in /hosting/www/clickea.net/public/wp-content/themes/Divi/includes/builder/module/helpers/HoverOptions.php on line 71 Deprecated: strpos(): Passing null to parameter #1 ($haystack) of type string is deprecated in /hosting/www/clickea.net/public/wp-content/themes/Divi/includes/builder/module/helpers/HoverOptions.php on line 71 Deprecated: strpos(): Passing null to parameter #1 ($haystack) of type string is deprecated in /hosting/www/clickea.net/public/wp-content/themes/Divi/includes/builder/module/helpers/HoverOptions.php on line 71 Deprecated: strpos(): Passing null to parameter #1 ($haystack) of type string is deprecated in /hosting/www/clickea.net/public/wp-content/themes/Divi/includes/builder/module/helpers/HoverOptions.php on line 71 Deprecated: strpos(): Passing null to parameter #1 ($haystack) of type string is deprecated in /hosting/www/clickea.net/public/wp-content/themes/Divi/includes/builder/module/helpers/HoverOptions.php on line 71 Deprecated: strpos(): Passing null to parameter #1 ($haystack) of type string is deprecated in /hosting/www/clickea.net/public/wp-content/themes/Divi/includes/builder/module/helpers/HoverOptions.php on line 71 Deprecated: strpos(): Passing null to parameter #1 ($haystack) of type string is deprecated in /hosting/www/clickea.net/public/wp-content/themes/Divi/includes/builder/module/helpers/HoverOptions.php on line 71 Deprecated: strpos(): Passing null to parameter #1 ($haystack) of type string is deprecated in /hosting/www/clickea.net/public/wp-content/themes/Divi/includes/builder/module/helpers/HoverOptions.php on line 71 Deprecated: strpos(): Passing null to parameter #1 ($haystack) of type string is deprecated in /hosting/www/clickea.net/public/wp-content/themes/Divi/includes/builder/module/helpers/HoverOptions.php on line 71 Deprecated: strpos(): Passing null to parameter #1 ($haystack) of type string is deprecated in /hosting/www/clickea.net/public/wp-content/themes/Divi/includes/builder/module/helpers/HoverOptions.php on line 71 Deprecated: strpos(): Passing null to parameter #1 ($haystack) of type string is deprecated in /hosting/www/clickea.net/public/wp-content/themes/Divi/includes/builder/module/helpers/HoverOptions.php on line 71 Deprecated: strpos(): Passing null to parameter #1 ($haystack) of type string is deprecated in /hosting/www/clickea.net/public/wp-content/themes/Divi/includes/builder/module/helpers/HoverOptions.php on line 71 Deprecated: strpos(): Passing null to parameter #1 ($haystack) of type string is deprecated in /hosting/www/clickea.net/public/wp-content/themes/Divi/includes/builder/module/helpers/HoverOptions.php on line 71 Deprecated: strpos(): Passing null to parameter #1 ($haystack) of type string is deprecated in /hosting/www/clickea.net/public/wp-content/themes/Divi/includes/builder/module/helpers/HoverOptions.php on line 71 Deprecated: strpos(): Passing null to parameter #1 ($haystack) of type string is deprecated in /hosting/www/clickea.net/public/wp-content/themes/Divi/includes/builder/module/helpers/HoverOptions.php on line 71 Deprecated: strpos(): Passing null to parameter #1 ($haystack) of type string is deprecated in /hosting/www/clickea.net/public/wp-content/themes/Divi/includes/builder/module/helpers/HoverOptions.php on line 71 Deprecated: strpos(): Passing null to parameter #1 ($haystack) of type string is deprecated in /hosting/www/clickea.net/public/wp-content/themes/Divi/includes/builder/module/helpers/HoverOptions.php on line 71 Deprecated: strpos(): Passing null to parameter #1 ($haystack) of type string is deprecated in /hosting/www/clickea.net/public/wp-content/themes/Divi/includes/builder/module/helpers/HoverOptions.php on line 71 Deprecated: strpos(): Passing null to parameter #1 ($haystack) of type string is deprecated in /hosting/www/clickea.net/public/wp-content/themes/Divi/includes/builder/module/helpers/HoverOptions.php on line 71 Deprecated: strpos(): Passing null to parameter #1 ($haystack) of type string is deprecated in /hosting/www/clickea.net/public/wp-content/themes/Divi/includes/builder/module/helpers/HoverOptions.php on line 71 Deprecated: strpos(): Passing null to parameter #1 ($haystack) of type string is deprecated in /hosting/www/clickea.net/public/wp-content/themes/Divi/includes/builder/module/helpers/HoverOptions.php on line 71 Deprecated: strpos(): Passing null to parameter #1 ($haystack) of type string is deprecated in /hosting/www/clickea.net/public/wp-content/themes/Divi/includes/builder/module/helpers/HoverOptions.php on line 71 Deprecated: strpos(): Passing null to parameter #1 ($haystack) of type string is deprecated in /hosting/www/clickea.net/public/wp-content/themes/Divi/includes/builder/module/helpers/HoverOptions.php on line 71 Deprecated: strpos(): Passing null to parameter #1 ($haystack) of type string is deprecated in /hosting/www/clickea.net/public/wp-content/themes/Divi/includes/builder/module/helpers/HoverOptions.php on line 71 Deprecated: strpos(): Passing null to parameter #1 ($haystack) of type string is deprecated in /hosting/www/clickea.net/public/wp-content/themes/Divi/includes/builder/module/helpers/HoverOptions.php on line 71 Deprecated: strpos(): Passing null to parameter #1 ($haystack) of type string is deprecated in /hosting/www/clickea.net/public/wp-content/themes/Divi/includes/builder/module/helpers/HoverOptions.php on line 71 Deprecated: strpos(): Passing null to parameter #1 ($haystack) of type string is deprecated in /hosting/www/clickea.net/public/wp-content/themes/Divi/includes/builder/module/helpers/HoverOptions.php on line 71 Deprecated: strpos(): Passing null to parameter #1 ($haystack) of type string is deprecated in /hosting/www/clickea.net/public/wp-content/themes/Divi/includes/builder/module/helpers/HoverOptions.php on line 71 Deprecated: strpos(): Passing null to parameter #1 ($haystack) of type string is deprecated in /hosting/www/clickea.net/public/wp-content/themes/Divi/includes/builder/module/helpers/HoverOptions.php on line 71 Deprecated: strpos(): Passing null to parameter #1 ($haystack) of type string is deprecated in /hosting/www/clickea.net/public/wp-content/themes/Divi/includes/builder/module/helpers/HoverOptions.php on line 71 Deprecated: strpos(): Passing null to parameter #1 ($haystack) of type string is deprecated in /hosting/www/clickea.net/public/wp-content/themes/Divi/includes/builder/module/helpers/HoverOptions.php on line 71 Deprecated: strpos(): Passing null to parameter #1 ($haystack) of type string is deprecated in /hosting/www/clickea.net/public/wp-content/themes/Divi/includes/builder/module/helpers/HoverOptions.php on line 71 Deprecated: strpos(): Passing null to parameter #1 ($haystack) of type string is deprecated in /hosting/www/clickea.net/public/wp-content/themes/Divi/includes/builder/module/helpers/HoverOptions.php on line 71 Deprecated: strpos(): Passing null to parameter #1 ($haystack) of type string is deprecated in /hosting/www/clickea.net/public/wp-content/themes/Divi/includes/builder/module/helpers/HoverOptions.php on line 71 Deprecated: strpos(): Passing null to parameter #1 ($haystack) of type string is deprecated in /hosting/www/clickea.net/public/wp-content/themes/Divi/includes/builder/module/helpers/HoverOptions.php on line 71 Deprecated: strpos(): Passing null to parameter #1 ($haystack) of type string is deprecated in /hosting/www/clickea.net/public/wp-content/themes/Divi/includes/builder/module/helpers/HoverOptions.php on line 71 Deprecated: strpos(): Passing null to parameter #1 ($haystack) of type string is deprecated in /hosting/www/clickea.net/public/wp-content/themes/Divi/includes/builder/module/helpers/HoverOptions.php on line 71 Deprecated: strpos(): Passing null to parameter #1 ($haystack) of type string is deprecated in /hosting/www/clickea.net/public/wp-content/themes/Divi/includes/builder/module/helpers/HoverOptions.php on line 71 Deprecated: strpos(): Passing null to parameter #1 ($haystack) of type string is deprecated in /hosting/www/clickea.net/public/wp-content/themes/Divi/includes/builder/module/helpers/HoverOptions.php on line 71 Deprecated: strpos(): Passing null to parameter #1 ($haystack) of type string is deprecated in /hosting/www/clickea.net/public/wp-content/themes/Divi/includes/builder/module/helpers/HoverOptions.php on line 71 Deprecated: strpos(): Passing null to parameter #1 ($haystack) of type string is deprecated in /hosting/www/clickea.net/public/wp-content/themes/Divi/includes/builder/module/helpers/HoverOptions.php on line 71 Deprecated: strpos(): Passing null to parameter #1 ($haystack) of type string is deprecated in /hosting/www/clickea.net/public/wp-content/themes/Divi/includes/builder/module/helpers/HoverOptions.php on line 71 Deprecated: strpos(): Passing null to parameter #1 ($haystack) of type string is deprecated in /hosting/www/clickea.net/public/wp-content/themes/Divi/includes/builder/module/helpers/HoverOptions.php on line 71 Deprecated: strpos(): Passing null to parameter #1 ($haystack) of type string is deprecated in /hosting/www/clickea.net/public/wp-content/themes/Divi/includes/builder/module/helpers/HoverOptions.php on line 71 Deprecated: strpos(): Passing null to parameter #1 ($haystack) of type string is deprecated in /hosting/www/clickea.net/public/wp-content/themes/Divi/includes/builder/module/helpers/HoverOptions.php on line 71 Deprecated: strpos(): Passing null to parameter #1 ($haystack) of type string is deprecated in /hosting/www/clickea.net/public/wp-content/themes/Divi/includes/builder/module/helpers/HoverOptions.php on line 71 Deprecated: strpos(): Passing null to parameter #1 ($haystack) of type string is deprecated in /hosting/www/clickea.net/public/wp-content/themes/Divi/includes/builder/module/helpers/HoverOptions.php on line 71 Deprecated: strpos(): Passing null to parameter #1 ($haystack) of type string is deprecated in /hosting/www/clickea.net/public/wp-content/themes/Divi/includes/builder/module/helpers/HoverOptions.php on line 71 Deprecated: strpos(): Passing null to parameter #1 ($haystack) of type string is deprecated in /hosting/www/clickea.net/public/wp-content/themes/Divi/includes/builder/module/helpers/HoverOptions.php on line 71 Deprecated: strpos(): Passing null to parameter #1 ($haystack) of type string is deprecated in /hosting/www/clickea.net/public/wp-content/themes/Divi/includes/builder/module/helpers/HoverOptions.php on line 71 Deprecated: strpos(): Passing null to parameter #1 ($haystack) of type string is deprecated in /hosting/www/clickea.net/public/wp-content/themes/Divi/includes/builder/module/helpers/HoverOptions.php on line 71 Deprecated: strpos(): Passing null to parameter #1 ($haystack) of type string is deprecated in /hosting/www/clickea.net/public/wp-content/themes/Divi/includes/builder/module/helpers/HoverOptions.php on line 71 Deprecated: strpos(): Passing null to parameter #1 ($haystack) of type string is deprecated in /hosting/www/clickea.net/public/wp-content/themes/Divi/includes/builder/module/helpers/HoverOptions.php on line 71 Deprecated: strpos(): Passing null to parameter #1 ($haystack) of type string is deprecated in /hosting/www/clickea.net/public/wp-content/themes/Divi/includes/builder/module/helpers/HoverOptions.php on line 71 Deprecated: strpos(): Passing null to parameter #1 ($haystack) of type string is deprecated in /hosting/www/clickea.net/public/wp-content/themes/Divi/includes/builder/module/helpers/HoverOptions.php on line 71 Deprecated: strpos(): Passing null to parameter #1 ($haystack) of type string is deprecated in /hosting/www/clickea.net/public/wp-content/themes/Divi/includes/builder/module/helpers/HoverOptions.php on line 71 Deprecated: strpos(): Passing null to parameter #1 ($haystack) of type string is deprecated in /hosting/www/clickea.net/public/wp-content/themes/Divi/includes/builder/module/helpers/HoverOptions.php on line 71 Deprecated: strpos(): Passing null to parameter #1 ($haystack) of type string is deprecated in /hosting/www/clickea.net/public/wp-content/themes/Divi/includes/builder/module/helpers/HoverOptions.php on line 71 Deprecated: strpos(): Passing null to parameter #1 ($haystack) of type string is deprecated in /hosting/www/clickea.net/public/wp-content/themes/Divi/includes/builder/module/helpers/HoverOptions.php on line 71 Deprecated: strpos(): Passing null to parameter #1 ($haystack) of type string is deprecated in /hosting/www/clickea.net/public/wp-content/themes/Divi/includes/builder/module/helpers/HoverOptions.php on line 71 Deprecated: strpos(): Passing null to parameter #1 ($haystack) of type string is deprecated in /hosting/www/clickea.net/public/wp-content/themes/Divi/includes/builder/module/helpers/HoverOptions.php on line 71 Deprecated: strpos(): Passing null to parameter #1 ($haystack) of type string is deprecated in /hosting/www/clickea.net/public/wp-content/themes/Divi/includes/builder/module/helpers/HoverOptions.php on line 71 Deprecated: strpos(): Passing null to parameter #1 ($haystack) of type string is deprecated in /hosting/www/clickea.net/public/wp-content/themes/Divi/includes/builder/module/helpers/HoverOptions.php on line 71 Deprecated: strpos(): Passing null to parameter #1 ($haystack) of type string is deprecated in /hosting/www/clickea.net/public/wp-content/themes/Divi/includes/builder/module/helpers/HoverOptions.php on line 71 Deprecated: strpos(): Passing null to parameter #1 ($haystack) of type string is deprecated in /hosting/www/clickea.net/public/wp-content/themes/Divi/includes/builder/module/helpers/HoverOptions.php on line 71 Deprecated: strpos(): Passing null to parameter #1 ($haystack) of type string is deprecated in /hosting/www/clickea.net/public/wp-content/themes/Divi/includes/builder/module/helpers/HoverOptions.php on line 71 Deprecated: strpos(): Passing null to parameter #1 ($haystack) of type string is deprecated in /hosting/www/clickea.net/public/wp-content/themes/Divi/includes/builder/module/helpers/HoverOptions.php on line 71 Deprecated: strpos(): Passing null to parameter #1 ($haystack) of type string is deprecated in /hosting/www/clickea.net/public/wp-content/themes/Divi/includes/builder/module/helpers/HoverOptions.php on line 71 Deprecated: strpos(): Passing null to parameter #1 ($haystack) of type string is deprecated in /hosting/www/clickea.net/public/wp-content/themes/Divi/includes/builder/module/helpers/HoverOptions.php on line 71 Deprecated: strpos(): Passing null to parameter #1 ($haystack) of type string is deprecated in /hosting/www/clickea.net/public/wp-content/themes/Divi/includes/builder/module/helpers/HoverOptions.php on line 71 Deprecated: strpos(): Passing null to parameter #1 ($haystack) of type string is deprecated in /hosting/www/clickea.net/public/wp-content/themes/Divi/includes/builder/module/helpers/HoverOptions.php on line 71 Deprecated: strpos(): Passing null to parameter #1 ($haystack) of type string is deprecated in /hosting/www/clickea.net/public/wp-content/themes/Divi/includes/builder/module/helpers/HoverOptions.php on line 71 Deprecated: strpos(): Passing null to parameter #1 ($haystack) of type string is deprecated in /hosting/www/clickea.net/public/wp-content/themes/Divi/includes/builder/module/helpers/HoverOptions.php on line 71 Deprecated: strpos(): Passing null to parameter #1 ($haystack) of type string is deprecated in /hosting/www/clickea.net/public/wp-content/themes/Divi/includes/builder/module/helpers/HoverOptions.php on line 71 Deprecated: strpos(): Passing null to parameter #1 ($haystack) of type string is deprecated in /hosting/www/clickea.net/public/wp-content/themes/Divi/includes/builder/module/helpers/HoverOptions.php on line 71 Deprecated: strpos(): Passing null to parameter #1 ($haystack) of type string is deprecated in /hosting/www/clickea.net/public/wp-content/themes/Divi/includes/builder/module/helpers/HoverOptions.php on line 71 Deprecated: strpos(): Passing null to parameter #1 ($haystack) of type string is deprecated in /hosting/www/clickea.net/public/wp-content/themes/Divi/includes/builder/module/helpers/HoverOptions.php on line 71 Deprecated: strpos(): Passing null to parameter #1 ($haystack) of type string is deprecated in /hosting/www/clickea.net/public/wp-content/themes/Divi/includes/builder/module/helpers/HoverOptions.php on line 71 Deprecated: strpos(): Passing null to parameter #1 ($haystack) of type string is deprecated in /hosting/www/clickea.net/public/wp-content/themes/Divi/includes/builder/module/helpers/HoverOptions.php on line 71 Deprecated: strpos(): Passing null to parameter #1 ($haystack) of type string is deprecated in /hosting/www/clickea.net/public/wp-content/themes/Divi/includes/builder/module/helpers/HoverOptions.php on line 71 Deprecated: strpos(): Passing null to parameter #1 ($haystack) of type string is deprecated in /hosting/www/clickea.net/public/wp-content/themes/Divi/includes/builder/module/helpers/HoverOptions.php on line 71 Deprecated: strpos(): Passing null to parameter #1 ($haystack) of type string is deprecated in /hosting/www/clickea.net/public/wp-content/themes/Divi/includes/builder/module/helpers/HoverOptions.php on line 71 Deprecated: strpos(): Passing null to parameter #1 ($haystack) of type string is deprecated in /hosting/www/clickea.net/public/wp-content/themes/Divi/includes/builder/module/helpers/HoverOptions.php on line 71 Deprecated: strpos(): Passing null to parameter #1 ($haystack) of type string is deprecated in /hosting/www/clickea.net/public/wp-content/themes/Divi/includes/builder/module/helpers/HoverOptions.php on line 71 Deprecated: strpos(): Passing null to parameter #1 ($haystack) of type string is deprecated in /hosting/www/clickea.net/public/wp-content/themes/Divi/includes/builder/module/helpers/HoverOptions.php on line 71 Deprecated: strpos(): Passing null to parameter #1 ($haystack) of type string is deprecated in /hosting/www/clickea.net/public/wp-content/themes/Divi/includes/builder/module/helpers/HoverOptions.php on line 71 Deprecated: strpos(): Passing null to parameter #1 ($haystack) of type string is deprecated in /hosting/www/clickea.net/public/wp-content/themes/Divi/includes/builder/module/helpers/HoverOptions.php on line 71 Deprecated: strpos(): Passing null to parameter #1 ($haystack) of type string is deprecated in /hosting/www/clickea.net/public/wp-content/themes/Divi/includes/builder/module/helpers/HoverOptions.php on line 71 Deprecated: strpos(): Passing null to parameter #1 ($haystack) of type string is deprecated in /hosting/www/clickea.net/public/wp-content/themes/Divi/includes/builder/module/helpers/HoverOptions.php on line 71 Deprecated: strpos(): Passing null to parameter #1 ($haystack) of type string is deprecated in /hosting/www/clickea.net/public/wp-content/themes/Divi/includes/builder/module/helpers/HoverOptions.php on line 71 Deprecated: strpos(): Passing null to parameter #1 ($haystack) of type string is deprecated in /hosting/www/clickea.net/public/wp-content/themes/Divi/includes/builder/module/helpers/HoverOptions.php on line 71 Deprecated: strpos(): Passing null to parameter #1 ($haystack) of type string is deprecated in /hosting/www/clickea.net/public/wp-content/themes/Divi/includes/builder/module/helpers/HoverOptions.php on line 71 Deprecated: strpos(): Passing null to parameter #1 ($haystack) of type string is deprecated in /hosting/www/clickea.net/public/wp-content/themes/Divi/includes/builder/module/helpers/HoverOptions.php on line 71 Deprecated: strpos(): Passing null to parameter #1 ($haystack) of type string is deprecated in /hosting/www/clickea.net/public/wp-content/themes/Divi/includes/builder/module/helpers/HoverOptions.php on line 71 Deprecated: strpos(): Passing null to parameter #1 ($haystack) of type string is deprecated in /hosting/www/clickea.net/public/wp-content/themes/Divi/includes/builder/module/helpers/HoverOptions.php on line 71 Deprecated: strpos(): Passing null to parameter #1 ($haystack) of type string is deprecated in /hosting/www/clickea.net/public/wp-content/themes/Divi/includes/builder/module/helpers/HoverOptions.php on line 71 Deprecated: strpos(): Passing null to parameter #1 ($haystack) of type string is deprecated in /hosting/www/clickea.net/public/wp-content/themes/Divi/includes/builder/module/helpers/HoverOptions.php on line 71 Deprecated: strpos(): Passing null to parameter #1 ($haystack) of type string is deprecated in /hosting/www/clickea.net/public/wp-content/themes/Divi/includes/builder/module/helpers/HoverOptions.php on line 71 Deprecated: strpos(): Passing null to parameter #1 ($haystack) of type string is deprecated in /hosting/www/clickea.net/public/wp-content/themes/Divi/includes/builder/module/helpers/HoverOptions.php on line 71 Deprecated: strpos(): Passing null to parameter #1 ($haystack) of type string is deprecated in /hosting/www/clickea.net/public/wp-content/themes/Divi/includes/builder/module/helpers/HoverOptions.php on line 71 Deprecated: strpos(): Passing null to parameter #1 ($haystack) of type string is deprecated in /hosting/www/clickea.net/public/wp-content/themes/Divi/includes/builder/module/helpers/HoverOptions.php on line 71 Deprecated: rtrim(): Passing null to parameter #1 ($string) of type string is deprecated in /hosting/www/clickea.net/public/wp-content/themes/Divi/includes/builder/class-et-builder-element.php on line 16522 Deprecated: strpos(): Passing null to parameter #1 ($haystack) of type string is deprecated in /hosting/www/clickea.net/public/wp-content/themes/Divi/includes/builder/module/helpers/HoverOptions.php on line 71 Deprecated: strpos(): Passing null to parameter #1 ($haystack) of type string is deprecated in /hosting/www/clickea.net/public/wp-content/themes/Divi/includes/builder/module/helpers/HoverOptions.php on line 71 Deprecated: strpos(): Passing null to parameter #1 ($haystack) of type string is deprecated in /hosting/www/clickea.net/public/wp-content/themes/Divi/includes/builder/module/helpers/HoverOptions.php on line 71 Deprecated: strpos(): Passing null to parameter #1 ($haystack) of type string is deprecated in /hosting/www/clickea.net/public/wp-content/themes/Divi/includes/builder/module/helpers/HoverOptions.php on line 71 Deprecated: strpos(): Passing null to parameter #1 ($haystack) of type string is deprecated in /hosting/www/clickea.net/public/wp-content/themes/Divi/includes/builder/module/helpers/HoverOptions.php on line 71 Deprecated: strpos(): Passing null to parameter #1 ($haystack) of type string is deprecated in /hosting/www/clickea.net/public/wp-content/themes/Divi/includes/builder/module/helpers/HoverOptions.php on line 71 Deprecated: strpos(): Passing null to parameter #1 ($haystack) of type string is deprecated in /hosting/www/clickea.net/public/wp-content/themes/Divi/includes/builder/module/helpers/HoverOptions.php on line 71 Deprecated: strpos(): Passing null to parameter #1 ($haystack) of type string is deprecated in /hosting/www/clickea.net/public/wp-content/themes/Divi/includes/builder/module/helpers/HoverOptions.php on line 71 Deprecated: strpos(): Passing null to parameter #1 ($haystack) of type string is deprecated in /hosting/www/clickea.net/public/wp-content/themes/Divi/includes/builder/module/helpers/HoverOptions.php on line 71 Deprecated: strpos(): Passing null to parameter #1 ($haystack) of type string is deprecated in /hosting/www/clickea.net/public/wp-content/themes/Divi/includes/builder/module/helpers/HoverOptions.php on line 71 Deprecated: strpos(): Passing null to parameter #1 ($haystack) of type string is deprecated in /hosting/www/clickea.net/public/wp-content/themes/Divi/includes/builder/module/helpers/HoverOptions.php on line 71 Deprecated: strpos(): Passing null to parameter #1 ($haystack) of type string is deprecated in /hosting/www/clickea.net/public/wp-content/themes/Divi/includes/builder/module/helpers/HoverOptions.php on line 71 Deprecated: strpos(): Passing null to parameter #1 ($haystack) of type string is deprecated in /hosting/www/clickea.net/public/wp-content/themes/Divi/includes/builder/module/helpers/HoverOptions.php on line 71 Deprecated: strpos(): Passing null to parameter #1 ($haystack) of type string is deprecated in /hosting/www/clickea.net/public/wp-content/themes/Divi/includes/builder/module/helpers/HoverOptions.php on line 71 Deprecated: strpos(): Passing null to parameter #1 ($haystack) of type string is deprecated in /hosting/www/clickea.net/public/wp-content/themes/Divi/includes/builder/module/helpers/HoverOptions.php on line 71 Deprecated: strpos(): Passing null to parameter #1 ($haystack) of type string is deprecated in /hosting/www/clickea.net/public/wp-content/themes/Divi/includes/builder/module/helpers/HoverOptions.php on line 71 Deprecated: strpos(): Passing null to parameter #1 ($haystack) of type string is deprecated in /hosting/www/clickea.net/public/wp-content/themes/Divi/includes/builder/module/helpers/HoverOptions.php on line 71 Deprecated: strpos(): Passing null to parameter #1 ($haystack) of type string is deprecated in /hosting/www/clickea.net/public/wp-content/themes/Divi/includes/builder/module/helpers/HoverOptions.php on line 71 Deprecated: strpos(): Passing null to parameter #1 ($haystack) of type string is deprecated in /hosting/www/clickea.net/public/wp-content/themes/Divi/includes/builder/module/helpers/HoverOptions.php on line 71 Deprecated: strpos(): Passing null to parameter #1 ($haystack) of type string is deprecated in /hosting/www/clickea.net/public/wp-content/themes/Divi/includes/builder/module/helpers/HoverOptions.php on line 71 Deprecated: strpos(): Passing null to parameter #1 ($haystack) of type string is deprecated in /hosting/www/clickea.net/public/wp-content/themes/Divi/includes/builder/module/helpers/HoverOptions.php on line 71 Deprecated: strpos(): Passing null to parameter #1 ($haystack) of type string is deprecated in /hosting/www/clickea.net/public/wp-content/themes/Divi/includes/builder/module/helpers/HoverOptions.php on line 71 Deprecated: strpos(): Passing null to parameter #1 ($haystack) of type string is deprecated in /hosting/www/clickea.net/public/wp-content/themes/Divi/includes/builder/module/helpers/HoverOptions.php on line 71 Deprecated: strpos(): Passing null to parameter #1 ($haystack) of type string is deprecated in /hosting/www/clickea.net/public/wp-content/themes/Divi/includes/builder/module/helpers/HoverOptions.php on line 71 Deprecated: strpos(): Passing null to parameter #1 ($haystack) of type string is deprecated in /hosting/www/clickea.net/public/wp-content/themes/Divi/includes/builder/module/helpers/HoverOptions.php on line 71 Deprecated: strpos(): Passing null to parameter #1 ($haystack) of type string is deprecated in /hosting/www/clickea.net/public/wp-content/themes/Divi/includes/builder/module/helpers/HoverOptions.php on line 71 Deprecated: strpos(): Passing null to parameter #1 ($haystack) of type string is deprecated in /hosting/www/clickea.net/public/wp-content/themes/Divi/includes/builder/module/helpers/HoverOptions.php on line 71 Deprecated: strpos(): Passing null to parameter #1 ($haystack) of type string is deprecated in /hosting/www/clickea.net/public/wp-content/themes/Divi/includes/builder/module/helpers/HoverOptions.php on line 71 Deprecated: strpos(): Passing null to parameter #1 ($haystack) of type string is deprecated in /hosting/www/clickea.net/public/wp-content/themes/Divi/includes/builder/module/helpers/HoverOptions.php on line 71 Deprecated: strpos(): Passing null to parameter #1 ($haystack) of type string is deprecated in /hosting/www/clickea.net/public/wp-content/themes/Divi/includes/builder/module/helpers/HoverOptions.php on line 71 Deprecated: strpos(): Passing null to parameter #1 ($haystack) of type string is deprecated in /hosting/www/clickea.net/public/wp-content/themes/Divi/includes/builder/module/helpers/HoverOptions.php on line 71 Deprecated: strpos(): Passing null to parameter #1 ($haystack) of type string is deprecated in /hosting/www/clickea.net/public/wp-content/themes/Divi/includes/builder/module/helpers/HoverOptions.php on line 71 Deprecated: strpos(): Passing null to parameter #1 ($haystack) of type string is deprecated in /hosting/www/clickea.net/public/wp-content/themes/Divi/includes/builder/module/helpers/HoverOptions.php on line 71 Deprecated: strpos(): Passing null to parameter #1 ($haystack) of type string is deprecated in /hosting/www/clickea.net/public/wp-content/themes/Divi/includes/builder/module/helpers/HoverOptions.php on line 71 Deprecated: strpos(): Passing null to parameter #1 ($haystack) of type string is deprecated in /hosting/www/clickea.net/public/wp-content/themes/Divi/includes/builder/module/helpers/HoverOptions.php on line 71 Deprecated: strpos(): Passing null to parameter #1 ($haystack) of type string is deprecated in /hosting/www/clickea.net/public/wp-content/themes/Divi/includes/builder/module/helpers/HoverOptions.php on line 71 Deprecated: strpos(): Passing null to parameter #1 ($haystack) of type string is deprecated in /hosting/www/clickea.net/public/wp-content/themes/Divi/includes/builder/module/helpers/HoverOptions.php on line 71 Deprecated: strpos(): Passing null to parameter #1 ($haystack) of type string is deprecated in /hosting/www/clickea.net/public/wp-content/themes/Divi/includes/builder/module/helpers/HoverOptions.php on line 71 Deprecated: strpos(): Passing null to parameter #1 ($haystack) of type string is deprecated in /hosting/www/clickea.net/public/wp-content/themes/Divi/includes/builder/module/helpers/HoverOptions.php on line 71 Deprecated: strpos(): Passing null to parameter #1 ($haystack) of type string is deprecated in /hosting/www/clickea.net/public/wp-content/themes/Divi/includes/builder/module/helpers/HoverOptions.php on line 71 Deprecated: strpos(): Passing null to parameter #1 ($haystack) of type string is deprecated in /hosting/www/clickea.net/public/wp-content/themes/Divi/includes/builder/module/helpers/HoverOptions.php on line 71 Deprecated: strpos(): Passing null to parameter #1 ($haystack) of type string is deprecated in /hosting/www/clickea.net/public/wp-content/themes/Divi/includes/builder/module/helpers/HoverOptions.php on line 71 Deprecated: strpos(): Passing null to parameter #1 ($haystack) of type string is deprecated in /hosting/www/clickea.net/public/wp-content/themes/Divi/includes/builder/module/helpers/HoverOptions.php on line 71 Deprecated: strpos(): Passing null to parameter #1 ($haystack) of type string is deprecated in /hosting/www/clickea.net/public/wp-content/themes/Divi/includes/builder/module/helpers/HoverOptions.php on line 71 Deprecated: strpos(): Passing null to parameter #1 ($haystack) of type string is deprecated in /hosting/www/clickea.net/public/wp-content/themes/Divi/includes/builder/module/helpers/HoverOptions.php on line 71 Deprecated: strpos(): Passing null to parameter #1 ($haystack) of type string is deprecated in /hosting/www/clickea.net/public/wp-content/themes/Divi/includes/builder/module/helpers/HoverOptions.php on line 71 Deprecated: strpos(): Passing null to parameter #1 ($haystack) of type string is deprecated in /hosting/www/clickea.net/public/wp-content/themes/Divi/includes/builder/module/helpers/HoverOptions.php on line 71 Deprecated: strpos(): Passing null to parameter #1 ($haystack) of type string is deprecated in /hosting/www/clickea.net/public/wp-content/themes/Divi/includes/builder/module/helpers/HoverOptions.php on line 71 Deprecated: strpos(): Passing null to parameter #1 ($haystack) of type string is deprecated in /hosting/www/clickea.net/public/wp-content/themes/Divi/includes/builder/module/helpers/HoverOptions.php on line 71 Deprecated: strpos(): Passing null to parameter #1 ($haystack) of type string is deprecated in /hosting/www/clickea.net/public/wp-content/themes/Divi/includes/builder/module/helpers/HoverOptions.php on line 71 Deprecated: strpos(): Passing null to parameter #1 ($haystack) of type string is deprecated in /hosting/www/clickea.net/public/wp-content/themes/Divi/includes/builder/module/helpers/HoverOptions.php on line 71 Deprecated: strpos(): Passing null to parameter #1 ($haystack) of type string is deprecated in /hosting/www/clickea.net/public/wp-content/themes/Divi/includes/builder/module/helpers/HoverOptions.php on line 71 Deprecated: strpos(): Passing null to parameter #1 ($haystack) of type string is deprecated in /hosting/www/clickea.net/public/wp-content/themes/Divi/includes/builder/module/helpers/HoverOptions.php on line 71 Deprecated: strpos(): Passing null to parameter #1 ($haystack) of type string is deprecated in /hosting/www/clickea.net/public/wp-content/themes/Divi/includes/builder/module/helpers/HoverOptions.php on line 71 Deprecated: strpos(): Passing null to parameter #1 ($haystack) of type string is deprecated in /hosting/www/clickea.net/public/wp-content/themes/Divi/includes/builder/module/helpers/HoverOptions.php on line 71 Deprecated: strpos(): Passing null to parameter #1 ($haystack) of type string is deprecated in /hosting/www/clickea.net/public/wp-content/themes/Divi/includes/builder/module/helpers/HoverOptions.php on line 71 Deprecated: strpos(): Passing null to parameter #1 ($haystack) of type string is deprecated in /hosting/www/clickea.net/public/wp-content/themes/Divi/includes/builder/module/helpers/HoverOptions.php on line 71 Deprecated: strpos(): Passing null to parameter #1 ($haystack) of type string is deprecated in /hosting/www/clickea.net/public/wp-content/themes/Divi/includes/builder/module/helpers/HoverOptions.php on line 71 Deprecated: strpos(): Passing null to parameter #1 ($haystack) of type string is deprecated in /hosting/www/clickea.net/public/wp-content/themes/Divi/includes/builder/module/helpers/HoverOptions.php on line 71 Deprecated: strpos(): Passing null to parameter #1 ($haystack) of type string is deprecated in /hosting/www/clickea.net/public/wp-content/themes/Divi/includes/builder/module/helpers/HoverOptions.php on line 71 Deprecated: strpos(): Passing null to parameter #1 ($haystack) of type string is deprecated in /hosting/www/clickea.net/public/wp-content/themes/Divi/includes/builder/module/helpers/HoverOptions.php on line 71 Deprecated: strpos(): Passing null to parameter #1 ($haystack) of type string is deprecated in /hosting/www/clickea.net/public/wp-content/themes/Divi/includes/builder/module/helpers/HoverOptions.php on line 71 Deprecated: strpos(): Passing null to parameter #1 ($haystack) of type string is deprecated in /hosting/www/clickea.net/public/wp-content/themes/Divi/includes/builder/module/helpers/HoverOptions.php on line 71 Deprecated: strpos(): Passing null to parameter #1 ($haystack) of type string is deprecated in /hosting/www/clickea.net/public/wp-content/themes/Divi/includes/builder/module/helpers/HoverOptions.php on line 71 Deprecated: strpos(): Passing null to parameter #1 ($haystack) of type string is deprecated in /hosting/www/clickea.net/public/wp-content/themes/Divi/includes/builder/module/helpers/HoverOptions.php on line 71 Deprecated: strpos(): Passing null to parameter #1 ($haystack) of type string is deprecated in /hosting/www/clickea.net/public/wp-content/themes/Divi/includes/builder/module/helpers/HoverOptions.php on line 71 Deprecated: strpos(): Passing null to parameter #1 ($haystack) of type string is deprecated in /hosting/www/clickea.net/public/wp-content/themes/Divi/includes/builder/module/helpers/HoverOptions.php on line 71 Deprecated: strpos(): Passing null to parameter #1 ($haystack) of type string is deprecated in /hosting/www/clickea.net/public/wp-content/themes/Divi/includes/builder/module/helpers/HoverOptions.php on line 71 Deprecated: strpos(): Passing null to parameter #1 ($haystack) of type string is deprecated in /hosting/www/clickea.net/public/wp-content/themes/Divi/includes/builder/module/helpers/HoverOptions.php on line 71 Deprecated: strpos(): Passing null to parameter #1 ($haystack) of type string is deprecated in /hosting/www/clickea.net/public/wp-content/themes/Divi/includes/builder/module/helpers/HoverOptions.php on line 71 Deprecated: strpos(): Passing null to parameter #1 ($haystack) of type string is deprecated in /hosting/www/clickea.net/public/wp-content/themes/Divi/includes/builder/module/helpers/HoverOptions.php on line 71 Deprecated: strpos(): Passing null to parameter #1 ($haystack) of type string is deprecated in /hosting/www/clickea.net/public/wp-content/themes/Divi/includes/builder/module/helpers/HoverOptions.php on line 71 Deprecated: strpos(): Passing null to parameter #1 ($haystack) of type string is deprecated in /hosting/www/clickea.net/public/wp-content/themes/Divi/includes/builder/module/helpers/HoverOptions.php on line 71 Deprecated: strpos(): Passing null to parameter #1 ($haystack) of type string is deprecated in /hosting/www/clickea.net/public/wp-content/themes/Divi/includes/builder/module/helpers/HoverOptions.php on line 71 Deprecated: strpos(): Passing null to parameter #1 ($haystack) of type string is deprecated in /hosting/www/clickea.net/public/wp-content/themes/Divi/includes/builder/module/helpers/HoverOptions.php on line 71 Deprecated: strpos(): Passing null to parameter #1 ($haystack) of type string is deprecated in /hosting/www/clickea.net/public/wp-content/themes/Divi/includes/builder/module/helpers/HoverOptions.php on line 71 Deprecated: strpos(): Passing null to parameter #1 ($haystack) of type string is deprecated in /hosting/www/clickea.net/public/wp-content/themes/Divi/includes/builder/module/helpers/HoverOptions.php on line 71 Deprecated: strpos(): Passing null to parameter #1 ($haystack) of type string is deprecated in /hosting/www/clickea.net/public/wp-content/themes/Divi/includes/builder/module/helpers/HoverOptions.php on line 71 Deprecated: strpos(): Passing null to parameter #1 ($haystack) of type string is deprecated in /hosting/www/clickea.net/public/wp-content/themes/Divi/includes/builder/module/helpers/HoverOptions.php on line 71 Deprecated: strpos(): Passing null to parameter #1 ($haystack) of type string is deprecated in /hosting/www/clickea.net/public/wp-content/themes/Divi/includes/builder/module/helpers/HoverOptions.php on line 71 Deprecated: strpos(): Passing null to parameter #1 ($haystack) of type string is deprecated in /hosting/www/clickea.net/public/wp-content/themes/Divi/includes/builder/module/helpers/HoverOptions.php on line 71 Deprecated: strpos(): Passing null to parameter #1 ($haystack) of type string is deprecated in /hosting/www/clickea.net/public/wp-content/themes/Divi/includes/builder/module/helpers/HoverOptions.php on line 71 Deprecated: strpos(): Passing null to parameter #1 ($haystack) of type string is deprecated in /hosting/www/clickea.net/public/wp-content/themes/Divi/includes/builder/module/helpers/HoverOptions.php on line 71 Deprecated: strpos(): Passing null to parameter #1 ($haystack) of type string is deprecated in /hosting/www/clickea.net/public/wp-content/themes/Divi/includes/builder/module/helpers/HoverOptions.php on line 71 Deprecated: strpos(): Passing null to parameter #1 ($haystack) of type string is deprecated in /hosting/www/clickea.net/public/wp-content/themes/Divi/includes/builder/module/helpers/HoverOptions.php on line 71 Deprecated: strpos(): Passing null to parameter #1 ($haystack) of type string is deprecated in /hosting/www/clickea.net/public/wp-content/themes/Divi/includes/builder/module/helpers/HoverOptions.php on line 71 Deprecated: strpos(): Passing null to parameter #1 ($haystack) of type string is deprecated in /hosting/www/clickea.net/public/wp-content/themes/Divi/includes/builder/module/helpers/HoverOptions.php on line 71 Deprecated: strpos(): Passing null to parameter #1 ($haystack) of type string is deprecated in /hosting/www/clickea.net/public/wp-content/themes/Divi/includes/builder/module/helpers/HoverOptions.php on line 71 Deprecated: strpos(): Passing null to parameter #1 ($haystack) of type string is deprecated in /hosting/www/clickea.net/public/wp-content/themes/Divi/includes/builder/module/helpers/HoverOptions.php on line 71 Deprecated: strpos(): Passing null to parameter #1 ($haystack) of type string is deprecated in /hosting/www/clickea.net/public/wp-content/themes/Divi/includes/builder/module/helpers/HoverOptions.php on line 71 Deprecated: strpos(): Passing null to parameter #1 ($haystack) of type string is deprecated in /hosting/www/clickea.net/public/wp-content/themes/Divi/includes/builder/module/helpers/HoverOptions.php on line 71 Deprecated: strpos(): Passing null to parameter #1 ($haystack) of type string is deprecated in /hosting/www/clickea.net/public/wp-content/themes/Divi/includes/builder/module/helpers/HoverOptions.php on line 71 Deprecated: strpos(): Passing null to parameter #1 ($haystack) of type string is deprecated in /hosting/www/clickea.net/public/wp-content/themes/Divi/includes/builder/module/helpers/HoverOptions.php on line 71 Deprecated: strpos(): Passing null to parameter #1 ($haystack) of type string is deprecated in /hosting/www/clickea.net/public/wp-content/themes/Divi/includes/builder/module/helpers/HoverOptions.php on line 71 Deprecated: strpos(): Passing null to parameter #1 ($haystack) of type string is deprecated in /hosting/www/clickea.net/public/wp-content/themes/Divi/includes/builder/module/helpers/HoverOptions.php on line 71 Deprecated: strpos(): Passing null to parameter #1 ($haystack) of type string is deprecated in /hosting/www/clickea.net/public/wp-content/themes/Divi/includes/builder/module/helpers/HoverOptions.php on line 71 Deprecated: strpos(): Passing null to parameter #1 ($haystack) of type string is deprecated in /hosting/www/clickea.net/public/wp-content/themes/Divi/includes/builder/module/helpers/HoverOptions.php on line 71 Deprecated: strpos(): Passing null to parameter #1 ($haystack) of type string is deprecated in /hosting/www/clickea.net/public/wp-content/themes/Divi/includes/builder/module/helpers/HoverOptions.php on line 71 Deprecated: strpos(): Passing null to parameter #1 ($haystack) of type string is deprecated in /hosting/www/clickea.net/public/wp-content/themes/Divi/includes/builder/module/helpers/HoverOptions.php on line 71 Deprecated: strpos(): Passing null to parameter #1 ($haystack) of type string is deprecated in /hosting/www/clickea.net/public/wp-content/themes/Divi/includes/builder/module/helpers/HoverOptions.php on line 71 Deprecated: strpos(): Passing null to parameter #1 ($haystack) of type string is deprecated in /hosting/www/clickea.net/public/wp-content/themes/Divi/includes/builder/module/helpers/HoverOptions.php on line 71 Deprecated: strpos(): Passing null to parameter #1 ($haystack) of type string is deprecated in /hosting/www/clickea.net/public/wp-content/themes/Divi/includes/builder/module/helpers/HoverOptions.php on line 71 Deprecated: strpos(): Passing null to parameter #1 ($haystack) of type string is deprecated in /hosting/www/clickea.net/public/wp-content/themes/Divi/includes/builder/module/helpers/HoverOptions.php on line 71 Deprecated: strpos(): Passing null to parameter #1 ($haystack) of type string is deprecated in /hosting/www/clickea.net/public/wp-content/themes/Divi/includes/builder/module/helpers/HoverOptions.php on line 71 Deprecated: strpos(): Passing null to parameter #1 ($haystack) of type string is deprecated in /hosting/www/clickea.net/public/wp-content/themes/Divi/includes/builder/module/helpers/HoverOptions.php on line 71 Deprecated: rtrim(): Passing null to parameter #1 ($string) of type string is deprecated in /hosting/www/clickea.net/public/wp-content/themes/Divi/includes/builder/class-et-builder-element.php on line 16522 Deprecated: strpos(): Passing null to parameter #1 ($haystack) of type string is deprecated in /hosting/www/clickea.net/public/wp-content/themes/Divi/includes/builder/module/helpers/HoverOptions.php on line 71 Deprecated: strpos(): Passing null to parameter #1 ($haystack) of type string is deprecated in /hosting/www/clickea.net/public/wp-content/themes/Divi/includes/builder/module/helpers/HoverOptions.php on line 71 Deprecated: strpos(): Passing null to parameter #1 ($haystack) of type string is deprecated in /hosting/www/clickea.net/public/wp-content/themes/Divi/includes/builder/module/helpers/HoverOptions.php on line 71 Deprecated: strpos(): Passing null to parameter #1 ($haystack) of type string is deprecated in /hosting/www/clickea.net/public/wp-content/themes/Divi/includes/builder/module/helpers/HoverOptions.php on line 71 Deprecated: strpos(): Passing null to parameter #1 ($haystack) of type string is deprecated in /hosting/www/clickea.net/public/wp-content/themes/Divi/includes/builder/module/helpers/HoverOptions.php on line 71 Deprecated: strpos(): Passing null to parameter #1 ($haystack) of type string is deprecated in /hosting/www/clickea.net/public/wp-content/themes/Divi/includes/builder/module/helpers/HoverOptions.php on line 71 Deprecated: strpos(): Passing null to parameter #1 ($haystack) of type string is deprecated in /hosting/www/clickea.net/public/wp-content/themes/Divi/includes/builder/module/helpers/HoverOptions.php on line 71 Deprecated: strpos(): Passing null to parameter #1 ($haystack) of type string is deprecated in /hosting/www/clickea.net/public/wp-content/themes/Divi/includes/builder/module/helpers/HoverOptions.php on line 71 Deprecated: strpos(): Passing null to parameter #1 ($haystack) of type string is deprecated in /hosting/www/clickea.net/public/wp-content/themes/Divi/includes/builder/module/helpers/HoverOptions.php on line 71 Deprecated: strpos(): Passing null to parameter #1 ($haystack) of type string is deprecated in /hosting/www/clickea.net/public/wp-content/themes/Divi/includes/builder/module/helpers/HoverOptions.php on line 71 Deprecated: strpos(): Passing null to parameter #1 ($haystack) of type string is deprecated in /hosting/www/clickea.net/public/wp-content/themes/Divi/includes/builder/module/helpers/HoverOptions.php on line 71 Deprecated: strpos(): Passing null to parameter #1 ($haystack) of type string is deprecated in /hosting/www/clickea.net/public/wp-content/themes/Divi/includes/builder/module/helpers/HoverOptions.php on line 71 Deprecated: strpos(): Passing null to parameter #1 ($haystack) of type string is deprecated in /hosting/www/clickea.net/public/wp-content/themes/Divi/includes/builder/module/helpers/HoverOptions.php on line 71 Deprecated: strpos(): Passing null to parameter #1 ($haystack) of type string is deprecated in /hosting/www/clickea.net/public/wp-content/themes/Divi/includes/builder/module/helpers/HoverOptions.php on line 71 Deprecated: strpos(): Passing null to parameter #1 ($haystack) of type string is deprecated in /hosting/www/clickea.net/public/wp-content/themes/Divi/includes/builder/module/helpers/HoverOptions.php on line 71 Deprecated: strpos(): Passing null to parameter #1 ($haystack) of type string is deprecated in /hosting/www/clickea.net/public/wp-content/themes/Divi/includes/builder/module/helpers/HoverOptions.php on line 71 Deprecated: strpos(): Passing null to parameter #1 ($haystack) of type string is deprecated in /hosting/www/clickea.net/public/wp-content/themes/Divi/includes/builder/module/helpers/HoverOptions.php on line 71 Deprecated: strpos(): Passing null to parameter #1 ($haystack) of type string is deprecated in /hosting/www/clickea.net/public/wp-content/themes/Divi/includes/builder/module/helpers/HoverOptions.php on line 71 Deprecated: strpos(): Passing null to parameter #1 ($haystack) of type string is deprecated in /hosting/www/clickea.net/public/wp-content/themes/Divi/includes/builder/module/helpers/HoverOptions.php on line 71 Deprecated: strpos(): Passing null to parameter #1 ($haystack) of type string is deprecated in /hosting/www/clickea.net/public/wp-content/themes/Divi/includes/builder/module/helpers/HoverOptions.php on line 71 Deprecated: strpos(): Passing null to parameter #1 ($haystack) of type string is deprecated in /hosting/www/clickea.net/public/wp-content/themes/Divi/includes/builder/module/helpers/HoverOptions.php on line 71 Deprecated: strpos(): Passing null to parameter #1 ($haystack) of type string is deprecated in /hosting/www/clickea.net/public/wp-content/themes/Divi/includes/builder/module/helpers/HoverOptions.php on line 71 Deprecated: strpos(): Passing null to parameter #1 ($haystack) of type string is deprecated in /hosting/www/clickea.net/public/wp-content/themes/Divi/includes/builder/module/helpers/HoverOptions.php on line 71 Deprecated: strpos(): Passing null to parameter #1 ($haystack) of type string is deprecated in /hosting/www/clickea.net/public/wp-content/themes/Divi/includes/builder/module/helpers/HoverOptions.php on line 71 Deprecated: strpos(): Passing null to parameter #1 ($haystack) of type string is deprecated in /hosting/www/clickea.net/public/wp-content/themes/Divi/includes/builder/module/helpers/HoverOptions.php on line 71 Deprecated: strpos(): Passing null to parameter #1 ($haystack) of type string is deprecated in /hosting/www/clickea.net/public/wp-content/themes/Divi/includes/builder/module/helpers/HoverOptions.php on line 71 Deprecated: strpos(): Passing null to parameter #1 ($haystack) of type string is deprecated in /hosting/www/clickea.net/public/wp-content/themes/Divi/includes/builder/module/helpers/HoverOptions.php on line 71 Deprecated: strpos(): Passing null to parameter #1 ($haystack) of type string is deprecated in /hosting/www/clickea.net/public/wp-content/themes/Divi/includes/builder/module/helpers/HoverOptions.php on line 71 Deprecated: strpos(): Passing null to parameter #1 ($haystack) of type string is deprecated in /hosting/www/clickea.net/public/wp-content/themes/Divi/includes/builder/module/helpers/HoverOptions.php on line 71 Deprecated: strpos(): Passing null to parameter #1 ($haystack) of type string is deprecated in /hosting/www/clickea.net/public/wp-content/themes/Divi/includes/builder/module/helpers/HoverOptions.php on line 71 Deprecated: strpos(): Passing null to parameter #1 ($haystack) of type string is deprecated in /hosting/www/clickea.net/public/wp-content/themes/Divi/includes/builder/module/helpers/HoverOptions.php on line 71 Deprecated: strpos(): Passing null to parameter #1 ($haystack) of type string is deprecated in /hosting/www/clickea.net/public/wp-content/themes/Divi/includes/builder/module/helpers/HoverOptions.php on line 71 Deprecated: strpos(): Passing null to parameter #1 ($haystack) of type string is deprecated in /hosting/www/clickea.net/public/wp-content/themes/Divi/includes/builder/module/helpers/HoverOptions.php on line 71 Deprecated: strpos(): Passing null to parameter #1 ($haystack) of type string is deprecated in /hosting/www/clickea.net/public/wp-content/themes/Divi/includes/builder/module/helpers/HoverOptions.php on line 71 Deprecated: strpos(): Passing null to parameter #1 ($haystack) of type string is deprecated in /hosting/www/clickea.net/public/wp-content/themes/Divi/includes/builder/module/helpers/HoverOptions.php on line 71 Deprecated: strpos(): Passing null to parameter #1 ($haystack) of type string is deprecated in /hosting/www/clickea.net/public/wp-content/themes/Divi/includes/builder/module/helpers/HoverOptions.php on line 71 Deprecated: strpos(): Passing null to parameter #1 ($haystack) of type string is deprecated in /hosting/www/clickea.net/public/wp-content/themes/Divi/includes/builder/module/helpers/HoverOptions.php on line 71 Deprecated: strpos(): Passing null to parameter #1 ($haystack) of type string is deprecated in /hosting/www/clickea.net/public/wp-content/themes/Divi/includes/builder/module/helpers/HoverOptions.php on line 71 Deprecated: strpos(): Passing null to parameter #1 ($haystack) of type string is deprecated in /hosting/www/clickea.net/public/wp-content/themes/Divi/includes/builder/module/helpers/HoverOptions.php on line 71 Deprecated: strpos(): Passing null to parameter #1 ($haystack) of type string is deprecated in /hosting/www/clickea.net/public/wp-content/themes/Divi/includes/builder/module/helpers/HoverOptions.php on line 71 Deprecated: strpos(): Passing null to parameter #1 ($haystack) of type string is deprecated in /hosting/www/clickea.net/public/wp-content/themes/Divi/includes/builder/module/helpers/HoverOptions.php on line 71 Deprecated: strpos(): Passing null to parameter #1 ($haystack) of type string is deprecated in /hosting/www/clickea.net/public/wp-content/themes/Divi/includes/builder/module/helpers/HoverOptions.php on line 71 Deprecated: strpos(): Passing null to parameter #1 ($haystack) of type string is deprecated in /hosting/www/clickea.net/public/wp-content/themes/Divi/includes/builder/module/helpers/HoverOptions.php on line 71 Deprecated: strpos(): Passing null to parameter #1 ($haystack) of type string is deprecated in /hosting/www/clickea.net/public/wp-content/themes/Divi/includes/builder/module/helpers/HoverOptions.php on line 71 Deprecated: strpos(): Passing null to parameter #1 ($haystack) of type string is deprecated in /hosting/www/clickea.net/public/wp-content/themes/Divi/includes/builder/module/helpers/HoverOptions.php on line 71 Deprecated: strpos(): Passing null to parameter #1 ($haystack) of type string is deprecated in /hosting/www/clickea.net/public/wp-content/themes/Divi/includes/builder/module/helpers/HoverOptions.php on line 71 Deprecated: strpos(): Passing null to parameter #1 ($haystack) of type string is deprecated in /hosting/www/clickea.net/public/wp-content/themes/Divi/includes/builder/module/helpers/HoverOptions.php on line 71 Deprecated: strpos(): Passing null to parameter #1 ($haystack) of type string is deprecated in /hosting/www/clickea.net/public/wp-content/themes/Divi/includes/builder/module/helpers/HoverOptions.php on line 71 Deprecated: strpos(): Passing null to parameter #1 ($haystack) of type string is deprecated in /hosting/www/clickea.net/public/wp-content/themes/Divi/includes/builder/module/helpers/HoverOptions.php on line 71 Deprecated: strpos(): Passing null to parameter #1 ($haystack) of type string is deprecated in /hosting/www/clickea.net/public/wp-content/themes/Divi/includes/builder/module/helpers/HoverOptions.php on line 71 Deprecated: strpos(): Passing null to parameter #1 ($haystack) of type string is deprecated in /hosting/www/clickea.net/public/wp-content/themes/Divi/includes/builder/module/helpers/HoverOptions.php on line 71 Deprecated: strpos(): Passing null to parameter #1 ($haystack) of type string is deprecated in /hosting/www/clickea.net/public/wp-content/themes/Divi/includes/builder/module/helpers/HoverOptions.php on line 71 Deprecated: strpos(): Passing null to parameter #1 ($haystack) of type string is deprecated in /hosting/www/clickea.net/public/wp-content/themes/Divi/includes/builder/module/helpers/HoverOptions.php on line 71 Deprecated: strpos(): Passing null to parameter #1 ($haystack) of type string is deprecated in /hosting/www/clickea.net/public/wp-content/themes/Divi/includes/builder/module/helpers/HoverOptions.php on line 71 Deprecated: strpos(): Passing null to parameter #1 ($haystack) of type string is deprecated in /hosting/www/clickea.net/public/wp-content/themes/Divi/includes/builder/module/helpers/HoverOptions.php on line 71 Deprecated: strpos(): Passing null to parameter #1 ($haystack) of type string is deprecated in /hosting/www/clickea.net/public/wp-content/themes/Divi/includes/builder/module/helpers/HoverOptions.php on line 71 Deprecated: strpos(): Passing null to parameter #1 ($haystack) of type string is deprecated in /hosting/www/clickea.net/public/wp-content/themes/Divi/includes/builder/module/helpers/HoverOptions.php on line 71 Deprecated: strpos(): Passing null to parameter #1 ($haystack) of type string is deprecated in /hosting/www/clickea.net/public/wp-content/themes/Divi/includes/builder/module/helpers/HoverOptions.php on line 71 Deprecated: strpos(): Passing null to parameter #1 ($haystack) of type string is deprecated in /hosting/www/clickea.net/public/wp-content/themes/Divi/includes/builder/module/helpers/HoverOptions.php on line 71 Deprecated: strpos(): Passing null to parameter #1 ($haystack) of type string is deprecated in /hosting/www/clickea.net/public/wp-content/themes/Divi/includes/builder/module/helpers/HoverOptions.php on line 71 Deprecated: strpos(): Passing null to parameter #1 ($haystack) of type string is deprecated in /hosting/www/clickea.net/public/wp-content/themes/Divi/includes/builder/module/helpers/HoverOptions.php on line 71 Deprecated: strpos(): Passing null to parameter #1 ($haystack) of type string is deprecated in /hosting/www/clickea.net/public/wp-content/themes/Divi/includes/builder/module/helpers/HoverOptions.php on line 71 Deprecated: strpos(): Passing null to parameter #1 ($haystack) of type string is deprecated in /hosting/www/clickea.net/public/wp-content/themes/Divi/includes/builder/module/helpers/HoverOptions.php on line 71 Deprecated: strpos(): Passing null to parameter #1 ($haystack) of type string is deprecated in /hosting/www/clickea.net/public/wp-content/themes/Divi/includes/builder/module/helpers/HoverOptions.php on line 71 Deprecated: strpos(): Passing null to parameter #1 ($haystack) of type string is deprecated in /hosting/www/clickea.net/public/wp-content/themes/Divi/includes/builder/module/helpers/HoverOptions.php on line 71 Deprecated: strpos(): Passing null to parameter #1 ($haystack) of type string is deprecated in /hosting/www/clickea.net/public/wp-content/themes/Divi/includes/builder/module/helpers/HoverOptions.php on line 71 Deprecated: strpos(): Passing null to parameter #1 ($haystack) of type string is deprecated in /hosting/www/clickea.net/public/wp-content/themes/Divi/includes/builder/module/helpers/HoverOptions.php on line 71 Deprecated: strpos(): Passing null to parameter #1 ($haystack) of type string is deprecated in /hosting/www/clickea.net/public/wp-content/themes/Divi/includes/builder/module/helpers/HoverOptions.php on line 71 Deprecated: strpos(): Passing null to parameter #1 ($haystack) of type string is deprecated in /hosting/www/clickea.net/public/wp-content/themes/Divi/includes/builder/module/helpers/HoverOptions.php on line 71 Deprecated: strpos(): Passing null to parameter #1 ($haystack) of type string is deprecated in /hosting/www/clickea.net/public/wp-content/themes/Divi/includes/builder/module/helpers/HoverOptions.php on line 71 Deprecated: strpos(): Passing null to parameter #1 ($haystack) of type string is deprecated in /hosting/www/clickea.net/public/wp-content/themes/Divi/includes/builder/module/helpers/HoverOptions.php on line 71 Deprecated: strpos(): Passing null to parameter #1 ($haystack) of type string is deprecated in /hosting/www/clickea.net/public/wp-content/themes/Divi/includes/builder/module/helpers/HoverOptions.php on line 71 Deprecated: strpos(): Passing null to parameter #1 ($haystack) of type string is deprecated in /hosting/www/clickea.net/public/wp-content/themes/Divi/includes/builder/module/helpers/HoverOptions.php on line 71 Deprecated: strpos(): Passing null to parameter #1 ($haystack) of type string is deprecated in /hosting/www/clickea.net/public/wp-content/themes/Divi/includes/builder/module/helpers/HoverOptions.php on line 71 Deprecated: strpos(): Passing null to parameter #1 ($haystack) of type string is deprecated in /hosting/www/clickea.net/public/wp-content/themes/Divi/includes/builder/module/helpers/HoverOptions.php on line 71 Deprecated: strpos(): Passing null to parameter #1 ($haystack) of type string is deprecated in /hosting/www/clickea.net/public/wp-content/themes/Divi/includes/builder/module/helpers/HoverOptions.php on line 71 Deprecated: strpos(): Passing null to parameter #1 ($haystack) of type string is deprecated in /hosting/www/clickea.net/public/wp-content/themes/Divi/includes/builder/module/helpers/HoverOptions.php on line 71 Deprecated: strpos(): Passing null to parameter #1 ($haystack) of type string is deprecated in /hosting/www/clickea.net/public/wp-content/themes/Divi/includes/builder/module/helpers/HoverOptions.php on line 71 Deprecated: strpos(): Passing null to parameter #1 ($haystack) of type string is deprecated in /hosting/www/clickea.net/public/wp-content/themes/Divi/includes/builder/module/helpers/HoverOptions.php on line 71 Deprecated: strpos(): Passing null to parameter #1 ($haystack) of type string is deprecated in /hosting/www/clickea.net/public/wp-content/themes/Divi/includes/builder/module/helpers/HoverOptions.php on line 71 Deprecated: strpos(): Passing null to parameter #1 ($haystack) of type string is deprecated in /hosting/www/clickea.net/public/wp-content/themes/Divi/includes/builder/module/helpers/HoverOptions.php on line 71 Deprecated: strpos(): Passing null to parameter #1 ($haystack) of type string is deprecated in /hosting/www/clickea.net/public/wp-content/themes/Divi/includes/builder/module/helpers/HoverOptions.php on line 71 Deprecated: strpos(): Passing null to parameter #1 ($haystack) of type string is deprecated in /hosting/www/clickea.net/public/wp-content/themes/Divi/includes/builder/module/helpers/HoverOptions.php on line 71 Deprecated: strpos(): Passing null to parameter #1 ($haystack) of type string is deprecated in /hosting/www/clickea.net/public/wp-content/themes/Divi/includes/builder/module/helpers/HoverOptions.php on line 71 Deprecated: strpos(): Passing null to parameter #1 ($haystack) of type string is deprecated in /hosting/www/clickea.net/public/wp-content/themes/Divi/includes/builder/module/helpers/HoverOptions.php on line 71 Deprecated: strpos(): Passing null to parameter #1 ($haystack) of type string is deprecated in /hosting/www/clickea.net/public/wp-content/themes/Divi/includes/builder/module/helpers/HoverOptions.php on line 71 Deprecated: strpos(): Passing null to parameter #1 ($haystack) of type string is deprecated in /hosting/www/clickea.net/public/wp-content/themes/Divi/includes/builder/module/helpers/HoverOptions.php on line 71 Deprecated: strpos(): Passing null to parameter #1 ($haystack) of type string is deprecated in /hosting/www/clickea.net/public/wp-content/themes/Divi/includes/builder/module/helpers/HoverOptions.php on line 71 Deprecated: strpos(): Passing null to parameter #1 ($haystack) of type string is deprecated in /hosting/www/clickea.net/public/wp-content/themes/Divi/includes/builder/module/helpers/HoverOptions.php on line 71 Deprecated: strpos(): Passing null to parameter #1 ($haystack) of type string is deprecated in /hosting/www/clickea.net/public/wp-content/themes/Divi/includes/builder/module/helpers/HoverOptions.php on line 71 Deprecated: strpos(): Passing null to parameter #1 ($haystack) of type string is deprecated in /hosting/www/clickea.net/public/wp-content/themes/Divi/includes/builder/module/helpers/HoverOptions.php on line 71 Deprecated: strpos(): Passing null to parameter #1 ($haystack) of type string is deprecated in /hosting/www/clickea.net/public/wp-content/themes/Divi/includes/builder/module/helpers/HoverOptions.php on line 71 Deprecated: strpos(): Passing null to parameter #1 ($haystack) of type string is deprecated in /hosting/www/clickea.net/public/wp-content/themes/Divi/includes/builder/module/helpers/HoverOptions.php on line 71 Deprecated: strpos(): Passing null to parameter #1 ($haystack) of type string is deprecated in /hosting/www/clickea.net/public/wp-content/themes/Divi/includes/builder/module/helpers/HoverOptions.php on line 71 Deprecated: strpos(): Passing null to parameter #1 ($haystack) of type string is deprecated in /hosting/www/clickea.net/public/wp-content/themes/Divi/includes/builder/module/helpers/HoverOptions.php on line 71 Deprecated: strpos(): Passing null to parameter #1 ($haystack) of type string is deprecated in /hosting/www/clickea.net/public/wp-content/themes/Divi/includes/builder/module/helpers/HoverOptions.php on line 71 Deprecated: strpos(): Passing null to parameter #1 ($haystack) of type string is deprecated in /hosting/www/clickea.net/public/wp-content/themes/Divi/includes/builder/module/helpers/HoverOptions.php on line 71 Deprecated: strpos(): Passing null to parameter #1 ($haystack) of type string is deprecated in /hosting/www/clickea.net/public/wp-content/themes/Divi/includes/builder/module/helpers/HoverOptions.php on line 71 Deprecated: strpos(): Passing null to parameter #1 ($haystack) of type string is deprecated in /hosting/www/clickea.net/public/wp-content/themes/Divi/includes/builder/module/helpers/HoverOptions.php on line 71 Deprecated: strpos(): Passing null to parameter #1 ($haystack) of type string is deprecated in /hosting/www/clickea.net/public/wp-content/themes/Divi/includes/builder/module/helpers/HoverOptions.php on line 71 Deprecated: strpos(): Passing null to parameter #1 ($haystack) of type string is deprecated in /hosting/www/clickea.net/public/wp-content/themes/Divi/includes/builder/module/helpers/HoverOptions.php on line 71 Deprecated: strpos(): Passing null to parameter #1 ($haystack) of type string is deprecated in /hosting/www/clickea.net/public/wp-content/themes/Divi/includes/builder/module/helpers/HoverOptions.php on line 71 Deprecated: strpos(): Passing null to parameter #1 ($haystack) of type string is deprecated in /hosting/www/clickea.net/public/wp-content/themes/Divi/includes/builder/module/helpers/HoverOptions.php on line 71 Deprecated: strpos(): Passing null to parameter #1 ($haystack) of type string is deprecated in /hosting/www/clickea.net/public/wp-content/themes/Divi/includes/builder/module/helpers/HoverOptions.php on line 71 Deprecated: strpos(): Passing null to parameter #1 ($haystack) of type string is deprecated in /hosting/www/clickea.net/public/wp-content/themes/Divi/includes/builder/module/helpers/HoverOptions.php on line 71 Deprecated: strpos(): Passing null to parameter #1 ($haystack) of type string is deprecated in /hosting/www/clickea.net/public/wp-content/themes/Divi/includes/builder/module/helpers/HoverOptions.php on line 71 Deprecated: strpos(): Passing null to parameter #1 ($haystack) of type string is deprecated in /hosting/www/clickea.net/public/wp-content/themes/Divi/includes/builder/module/helpers/HoverOptions.php on line 71 Deprecated: strpos(): Passing null to parameter #1 ($haystack) of type string is deprecated in /hosting/www/clickea.net/public/wp-content/themes/Divi/includes/builder/module/helpers/HoverOptions.php on line 71 Deprecated: strpos(): Passing null to parameter #1 ($haystack) of type string is deprecated in /hosting/www/clickea.net/public/wp-content/themes/Divi/includes/builder/module/helpers/HoverOptions.php on line 71 Deprecated: strpos(): Passing null to parameter #1 ($haystack) of type string is deprecated in /hosting/www/clickea.net/public/wp-content/themes/Divi/includes/builder/module/helpers/HoverOptions.php on line 71 Deprecated: strpos(): Passing null to parameter #1 ($haystack) of type string is deprecated in /hosting/www/clickea.net/public/wp-content/themes/Divi/includes/builder/module/helpers/HoverOptions.php on line 71 Deprecated: strpos(): Passing null to parameter #1 ($haystack) of type string is deprecated in /hosting/www/clickea.net/public/wp-content/themes/Divi/includes/builder/module/helpers/HoverOptions.php on line 71 Deprecated: strpos(): Passing null to parameter #1 ($haystack) of type string is deprecated in /hosting/www/clickea.net/public/wp-content/themes/Divi/includes/builder/module/helpers/HoverOptions.php on line 71 Deprecated: strpos(): Passing null to parameter #1 ($haystack) of type string is deprecated in /hosting/www/clickea.net/public/wp-content/themes/Divi/includes/builder/module/helpers/HoverOptions.php on line 71 Deprecated: strpos(): Passing null to parameter #1 ($haystack) of type string is deprecated in /hosting/www/clickea.net/public/wp-content/themes/Divi/includes/builder/module/helpers/HoverOptions.php on line 71 Deprecated: strpos(): Passing null to parameter #1 ($haystack) of type string is deprecated in /hosting/www/clickea.net/public/wp-content/themes/Divi/includes/builder/module/helpers/HoverOptions.php on line 71 Deprecated: strpos(): Passing null to parameter #1 ($haystack) of type string is deprecated in /hosting/www/clickea.net/public/wp-content/themes/Divi/includes/builder/module/helpers/HoverOptions.php on line 71 Deprecated: strpos(): Passing null to parameter #1 ($haystack) of type string is deprecated in /hosting/www/clickea.net/public/wp-content/themes/Divi/includes/builder/module/helpers/HoverOptions.php on line 71 Deprecated: strpos(): Passing null to parameter #1 ($haystack) of type string is deprecated in /hosting/www/clickea.net/public/wp-content/themes/Divi/includes/builder/module/helpers/HoverOptions.php on line 71 Deprecated: strpos(): Passing null to parameter #1 ($haystack) of type string is deprecated in /hosting/www/clickea.net/public/wp-content/themes/Divi/includes/builder/module/helpers/HoverOptions.php on line 71 Deprecated: strpos(): Passing null to parameter #1 ($haystack) of type string is deprecated in /hosting/www/clickea.net/public/wp-content/themes/Divi/includes/builder/module/helpers/HoverOptions.php on line 71 Deprecated: strpos(): Passing null to parameter #1 ($haystack) of type string is deprecated in /hosting/www/clickea.net/public/wp-content/themes/Divi/includes/builder/module/helpers/HoverOptions.php on line 71 Deprecated: strpos(): Passing null to parameter #1 ($haystack) of type string is deprecated in /hosting/www/clickea.net/public/wp-content/themes/Divi/includes/builder/module/helpers/HoverOptions.php on line 71 Deprecated: strpos(): Passing null to parameter #1 ($haystack) of type string is deprecated in /hosting/www/clickea.net/public/wp-content/themes/Divi/includes/builder/module/helpers/HoverOptions.php on line 71 Deprecated: strpos(): Passing null to parameter #1 ($haystack) of type string is deprecated in /hosting/www/clickea.net/public/wp-content/themes/Divi/includes/builder/module/helpers/HoverOptions.php on line 71 Deprecated: strpos(): Passing null to parameter #1 ($haystack) of type string is deprecated in /hosting/www/clickea.net/public/wp-content/themes/Divi/includes/builder/module/helpers/HoverOptions.php on line 71 Deprecated: strpos(): Passing null to parameter #1 ($haystack) of type string is deprecated in /hosting/www/clickea.net/public/wp-content/themes/Divi/includes/builder/module/helpers/HoverOptions.php on line 71 Deprecated: strpos(): Passing null to parameter #1 ($haystack) of type string is deprecated in /hosting/www/clickea.net/public/wp-content/themes/Divi/includes/builder/module/helpers/HoverOptions.php on line 71 Deprecated: strpos(): Passing null to parameter #1 ($haystack) of type string is deprecated in /hosting/www/clickea.net/public/wp-content/themes/Divi/includes/builder/module/helpers/HoverOptions.php on line 71 Deprecated: strpos(): Passing null to parameter #1 ($haystack) of type string is deprecated in /hosting/www/clickea.net/public/wp-content/themes/Divi/includes/builder/module/helpers/HoverOptions.php on line 71 Deprecated: strpos(): Passing null to parameter #1 ($haystack) of type string is deprecated in /hosting/www/clickea.net/public/wp-content/themes/Divi/includes/builder/module/helpers/HoverOptions.php on line 71 Deprecated: strpos(): Passing null to parameter #1 ($haystack) of type string is deprecated in /hosting/www/clickea.net/public/wp-content/themes/Divi/includes/builder/module/helpers/HoverOptions.php on line 71 Deprecated: strpos(): Passing null to parameter #1 ($haystack) of type string is deprecated in /hosting/www/clickea.net/public/wp-content/themes/Divi/includes/builder/module/helpers/HoverOptions.php on line 71 Deprecated: strpos(): Passing null to parameter #1 ($haystack) of type string is deprecated in /hosting/www/clickea.net/public/wp-content/themes/Divi/includes/builder/module/helpers/HoverOptions.php on line 71 Deprecated: strpos(): Passing null to parameter #1 ($haystack) of type string is deprecated in /hosting/www/clickea.net/public/wp-content/themes/Divi/includes/builder/module/helpers/HoverOptions.php on line 71 Deprecated: strpos(): Passing null to parameter #1 ($haystack) of type string is deprecated in /hosting/www/clickea.net/public/wp-content/themes/Divi/includes/builder/module/helpers/HoverOptions.php on line 71 Deprecated: strpos(): Passing null to parameter #1 ($haystack) of type string is deprecated in /hosting/www/clickea.net/public/wp-content/themes/Divi/includes/builder/module/helpers/HoverOptions.php on line 71 Deprecated: strpos(): Passing null to parameter #1 ($haystack) of type string is deprecated in /hosting/www/clickea.net/public/wp-content/themes/Divi/includes/builder/module/helpers/HoverOptions.php on line 71 Deprecated: strpos(): Passing null to parameter #1 ($haystack) of type string is deprecated in /hosting/www/clickea.net/public/wp-content/themes/Divi/includes/builder/module/helpers/HoverOptions.php on line 71 Deprecated: strpos(): Passing null to parameter #1 ($haystack) of type string is deprecated in /hosting/www/clickea.net/public/wp-content/themes/Divi/includes/builder/module/helpers/HoverOptions.php on line 71 Deprecated: strpos(): Passing null to parameter #1 ($haystack) of type string is deprecated in /hosting/www/clickea.net/public/wp-content/themes/Divi/includes/builder/module/helpers/HoverOptions.php on line 71 Deprecated: strpos(): Passing null to parameter #1 ($haystack) of type string is deprecated in /hosting/www/clickea.net/public/wp-content/themes/Divi/includes/builder/module/helpers/HoverOptions.php on line 71 Deprecated: strpos(): Passing null to parameter #1 ($haystack) of type string is deprecated in /hosting/www/clickea.net/public/wp-content/themes/Divi/includes/builder/module/helpers/HoverOptions.php on line 71 Deprecated: strpos(): Passing null to parameter #1 ($haystack) of type string is deprecated in /hosting/www/clickea.net/public/wp-content/themes/Divi/includes/builder/module/helpers/HoverOptions.php on line 71 Deprecated: strpos(): Passing null to parameter #1 ($haystack) of type string is deprecated in /hosting/www/clickea.net/public/wp-content/themes/Divi/includes/builder/module/helpers/HoverOptions.php on line 71 Deprecated: strpos(): Passing null to parameter #1 ($haystack) of type string is deprecated in /hosting/www/clickea.net/public/wp-content/themes/Divi/includes/builder/module/helpers/HoverOptions.php on line 71 Deprecated: strpos(): Passing null to parameter #1 ($haystack) of type string is deprecated in /hosting/www/clickea.net/public/wp-content/themes/Divi/includes/builder/module/helpers/HoverOptions.php on line 71 Deprecated: strpos(): Passing null to parameter #1 ($haystack) of type string is deprecated in /hosting/www/clickea.net/public/wp-content/themes/Divi/includes/builder/module/helpers/HoverOptions.php on line 71 Deprecated: strpos(): Passing null to parameter #1 ($haystack) of type string is deprecated in /hosting/www/clickea.net/public/wp-content/themes/Divi/includes/builder/module/helpers/HoverOptions.php on line 71 Deprecated: strpos(): Passing null to parameter #1 ($haystack) of type string is deprecated in /hosting/www/clickea.net/public/wp-content/themes/Divi/includes/builder/module/helpers/HoverOptions.php on line 71 Deprecated: strpos(): Passing null to parameter #1 ($haystack) of type string is deprecated in /hosting/www/clickea.net/public/wp-content/themes/Divi/includes/builder/module/helpers/HoverOptions.php on line 71 Deprecated: strpos(): Passing null to parameter #1 ($haystack) of type string is deprecated in /hosting/www/clickea.net/public/wp-content/themes/Divi/includes/builder/module/helpers/HoverOptions.php on line 71 Deprecated: strpos(): Passing null to parameter #1 ($haystack) of type string is deprecated in /hosting/www/clickea.net/public/wp-content/themes/Divi/includes/builder/module/helpers/HoverOptions.php on line 71 Deprecated: strpos(): Passing null to parameter #1 ($haystack) of type string is deprecated in /hosting/www/clickea.net/public/wp-content/themes/Divi/includes/builder/module/helpers/HoverOptions.php on line 71 Deprecated: strpos(): Passing null to parameter #1 ($haystack) of type string is deprecated in /hosting/www/clickea.net/public/wp-content/themes/Divi/includes/builder/module/helpers/HoverOptions.php on line 71 Deprecated: strpos(): Passing null to parameter #1 ($haystack) of type string is deprecated in /hosting/www/clickea.net/public/wp-content/themes/Divi/includes/builder/module/helpers/HoverOptions.php on line 71 Deprecated: strpos(): Passing null to parameter #1 ($haystack) of type string is deprecated in /hosting/www/clickea.net/public/wp-content/themes/Divi/includes/builder/module/helpers/HoverOptions.php on line 71 Deprecated: strpos(): Passing null to parameter #1 ($haystack) of type string is deprecated in /hosting/www/clickea.net/public/wp-content/themes/Divi/includes/builder/module/helpers/HoverOptions.php on line 71 Deprecated: strpos(): Passing null to parameter #1 ($haystack) of type string is deprecated in /hosting/www/clickea.net/public/wp-content/themes/Divi/includes/builder/module/helpers/HoverOptions.php on line 71 Deprecated: strpos(): Passing null to parameter #1 ($haystack) of type string is deprecated in /hosting/www/clickea.net/public/wp-content/themes/Divi/includes/builder/module/helpers/HoverOptions.php on line 71 Deprecated: strpos(): Passing null to parameter #1 ($haystack) of type string is deprecated in /hosting/www/clickea.net/public/wp-content/themes/Divi/includes/builder/module/helpers/HoverOptions.php on line 71 Deprecated: strpos(): Passing null to parameter #1 ($haystack) of type string is deprecated in /hosting/www/clickea.net/public/wp-content/themes/Divi/includes/builder/module/helpers/HoverOptions.php on line 71 Deprecated: strpos(): Passing null to parameter #1 ($haystack) of type string is deprecated in /hosting/www/clickea.net/public/wp-content/themes/Divi/includes/builder/module/helpers/HoverOptions.php on line 71 Deprecated: strpos(): Passing null to parameter #1 ($haystack) of type string is deprecated in /hosting/www/clickea.net/public/wp-content/themes/Divi/includes/builder/module/helpers/HoverOptions.php on line 71 Deprecated: strpos(): Passing null to parameter #1 ($haystack) of type string is deprecated in /hosting/www/clickea.net/public/wp-content/themes/Divi/includes/builder/module/helpers/HoverOptions.php on line 71 Deprecated: strpos(): Passing null to parameter #1 ($haystack) of type string is deprecated in /hosting/www/clickea.net/public/wp-content/themes/Divi/includes/builder/module/helpers/HoverOptions.php on line 71 Deprecated: strpos(): Passing null to parameter #1 ($haystack) of type string is deprecated in /hosting/www/clickea.net/public/wp-content/themes/Divi/includes/builder/module/helpers/HoverOptions.php on line 71 Deprecated: strpos(): Passing null to parameter #1 ($haystack) of type string is deprecated in /hosting/www/clickea.net/public/wp-content/themes/Divi/includes/builder/module/helpers/HoverOptions.php on line 71 Deprecated: strpos(): Passing null to parameter #1 ($haystack) of type string is deprecated in /hosting/www/clickea.net/public/wp-content/themes/Divi/includes/builder/module/helpers/HoverOptions.php on line 71 Deprecated: strpos(): Passing null to parameter #1 ($haystack) of type string is deprecated in /hosting/www/clickea.net/public/wp-content/themes/Divi/includes/builder/module/helpers/HoverOptions.php on line 71 Deprecated: strpos(): Passing null to parameter #1 ($haystack) of type string is deprecated in /hosting/www/clickea.net/public/wp-content/themes/Divi/includes/builder/module/helpers/HoverOptions.php on line 71 Deprecated: strpos(): Passing null to parameter #1 ($haystack) of type string is deprecated in /hosting/www/clickea.net/public/wp-content/themes/Divi/includes/builder/module/helpers/HoverOptions.php on line 71 Deprecated: strpos(): Passing null to parameter #1 ($haystack) of type string is deprecated in /hosting/www/clickea.net/public/wp-content/themes/Divi/includes/builder/module/helpers/HoverOptions.php on line 71 Deprecated: strpos(): Passing null to parameter #1 ($haystack) of type string is deprecated in /hosting/www/clickea.net/public/wp-content/themes/Divi/includes/builder/module/helpers/HoverOptions.php on line 71 Deprecated: strpos(): Passing null to parameter #1 ($haystack) of type string is deprecated in /hosting/www/clickea.net/public/wp-content/themes/Divi/includes/builder/module/helpers/HoverOptions.php on line 71 Deprecated: strpos(): Passing null to parameter #1 ($haystack) of type string is deprecated in /hosting/www/clickea.net/public/wp-content/themes/Divi/includes/builder/module/helpers/HoverOptions.php on line 71 Deprecated: strpos(): Passing null to parameter #1 ($haystack) of type string is deprecated in /hosting/www/clickea.net/public/wp-content/themes/Divi/includes/builder/module/helpers/HoverOptions.php on line 71 Deprecated: rtrim(): Passing null to parameter #1 ($string) of type string is deprecated in /hosting/www/clickea.net/public/wp-content/themes/Divi/includes/builder/class-et-builder-element.php on line 16522 Deprecated: strpos(): Passing null to parameter #1 ($haystack) of type string is deprecated in /hosting/www/clickea.net/public/wp-content/themes/Divi/includes/builder/module/helpers/HoverOptions.php on line 71 Deprecated: strpos(): Passing null to parameter #1 ($haystack) of type string is deprecated in /hosting/www/clickea.net/public/wp-content/themes/Divi/includes/builder/module/helpers/HoverOptions.php on line 71 Deprecated: strpos(): Passing null to parameter #1 ($haystack) of type string is deprecated in /hosting/www/clickea.net/public/wp-content/themes/Divi/includes/builder/module/helpers/HoverOptions.php on line 71 Deprecated: strpos(): Passing null to parameter #1 ($haystack) of type string is deprecated in /hosting/www/clickea.net/public/wp-content/themes/Divi/includes/builder/module/helpers/HoverOptions.php on line 71 Deprecated: strpos(): Passing null to parameter #1 ($haystack) of type string is deprecated in /hosting/www/clickea.net/public/wp-content/themes/Divi/includes/builder/module/helpers/HoverOptions.php on line 71 Deprecated: strpos(): Passing null to parameter #1 ($haystack) of type string is deprecated in /hosting/www/clickea.net/public/wp-content/themes/Divi/includes/builder/module/helpers/HoverOptions.php on line 71 Deprecated: strpos(): Passing null to parameter #1 ($haystack) of type string is deprecated in /hosting/www/clickea.net/public/wp-content/themes/Divi/includes/builder/module/helpers/HoverOptions.php on line 71 Deprecated: strpos(): Passing null to parameter #1 ($haystack) of type string is deprecated in /hosting/www/clickea.net/public/wp-content/themes/Divi/includes/builder/module/helpers/HoverOptions.php on line 71 Deprecated: strpos(): Passing null to parameter #1 ($haystack) of type string is deprecated in /hosting/www/clickea.net/public/wp-content/themes/Divi/includes/builder/module/helpers/HoverOptions.php on line 71 Deprecated: strpos(): Passing null to parameter #1 ($haystack) of type string is deprecated in /hosting/www/clickea.net/public/wp-content/themes/Divi/includes/builder/module/helpers/HoverOptions.php on line 71 Deprecated: strpos(): Passing null to parameter #1 ($haystack) of type string is deprecated in /hosting/www/clickea.net/public/wp-content/themes/Divi/includes/builder/module/helpers/HoverOptions.php on line 71 Deprecated: strpos(): Passing null to parameter #1 ($haystack) of type string is deprecated in /hosting/www/clickea.net/public/wp-content/themes/Divi/includes/builder/module/helpers/HoverOptions.php on line 71 Deprecated: strpos(): Passing null to parameter #1 ($haystack) of type string is deprecated in /hosting/www/clickea.net/public/wp-content/themes/Divi/includes/builder/module/helpers/HoverOptions.php on line 71 Deprecated: strpos(): Passing null to parameter #1 ($haystack) of type string is deprecated in /hosting/www/clickea.net/public/wp-content/themes/Divi/includes/builder/module/helpers/HoverOptions.php on line 71 Deprecated: strpos(): Passing null to parameter #1 ($haystack) of type string is deprecated in /hosting/www/clickea.net/public/wp-content/themes/Divi/includes/builder/module/helpers/HoverOptions.php on line 71 Deprecated: strpos(): Passing null to parameter #1 ($haystack) of type string is deprecated in /hosting/www/clickea.net/public/wp-content/themes/Divi/includes/builder/module/helpers/HoverOptions.php on line 71 Deprecated: strpos(): Passing null to parameter #1 ($haystack) of type string is deprecated in /hosting/www/clickea.net/public/wp-content/themes/Divi/includes/builder/module/helpers/HoverOptions.php on line 71 Deprecated: strpos(): Passing null to parameter #1 ($haystack) of type string is deprecated in /hosting/www/clickea.net/public/wp-content/themes/Divi/includes/builder/module/helpers/HoverOptions.php on line 71 Deprecated: strpos(): Passing null to parameter #1 ($haystack) of type string is deprecated in /hosting/www/clickea.net/public/wp-content/themes/Divi/includes/builder/module/helpers/HoverOptions.php on line 71 Deprecated: strpos(): Passing null to parameter #1 ($haystack) of type string is deprecated in /hosting/www/clickea.net/public/wp-content/themes/Divi/includes/builder/module/helpers/HoverOptions.php on line 71 Deprecated: strpos(): Passing null to parameter #1 ($haystack) of type string is deprecated in /hosting/www/clickea.net/public/wp-content/themes/Divi/includes/builder/module/helpers/HoverOptions.php on line 71 Deprecated: strpos(): Passing null to parameter #1 ($haystack) of type string is deprecated in /hosting/www/clickea.net/public/wp-content/themes/Divi/includes/builder/module/helpers/HoverOptions.php on line 71 Deprecated: strpos(): Passing null to parameter #1 ($haystack) of type string is deprecated in /hosting/www/clickea.net/public/wp-content/themes/Divi/includes/builder/module/helpers/HoverOptions.php on line 71 Deprecated: strpos(): Passing null to parameter #1 ($haystack) of type string is deprecated in /hosting/www/clickea.net/public/wp-content/themes/Divi/includes/builder/module/helpers/HoverOptions.php on line 71 Deprecated: strpos(): Passing null to parameter #1 ($haystack) of type string is deprecated in /hosting/www/clickea.net/public/wp-content/themes/Divi/includes/builder/module/helpers/HoverOptions.php on line 71 Deprecated: strpos(): Passing null to parameter #1 ($haystack) of type string is deprecated in /hosting/www/clickea.net/public/wp-content/themes/Divi/includes/builder/module/helpers/HoverOptions.php on line 71 Deprecated: strpos(): Passing null to parameter #1 ($haystack) of type string is deprecated in /hosting/www/clickea.net/public/wp-content/themes/Divi/includes/builder/module/helpers/HoverOptions.php on line 71 Deprecated: strpos(): Passing null to parameter #1 ($haystack) of type string is deprecated in /hosting/www/clickea.net/public/wp-content/themes/Divi/includes/builder/module/helpers/HoverOptions.php on line 71 Deprecated: strpos(): Passing null to parameter #1 ($haystack) of type string is deprecated in /hosting/www/clickea.net/public/wp-content/themes/Divi/includes/builder/module/helpers/HoverOptions.php on line 71 Deprecated: strpos(): Passing null to parameter #1 ($haystack) of type string is deprecated in /hosting/www/clickea.net/public/wp-content/themes/Divi/includes/builder/module/helpers/HoverOptions.php on line 71 Deprecated: strpos(): Passing null to parameter #1 ($haystack) of type string is deprecated in /hosting/www/clickea.net/public/wp-content/themes/Divi/includes/builder/module/helpers/HoverOptions.php on line 71 Deprecated: strpos(): Passing null to parameter #1 ($haystack) of type string is deprecated in /hosting/www/clickea.net/public/wp-content/themes/Divi/includes/builder/module/helpers/HoverOptions.php on line 71 Deprecated: strpos(): Passing null to parameter #1 ($haystack) of type string is deprecated in /hosting/www/clickea.net/public/wp-content/themes/Divi/includes/builder/module/helpers/HoverOptions.php on line 71 Deprecated: strpos(): Passing null to parameter #1 ($haystack) of type string is deprecated in /hosting/www/clickea.net/public/wp-content/themes/Divi/includes/builder/module/helpers/HoverOptions.php on line 71 Deprecated: strpos(): Passing null to parameter #1 ($haystack) of type string is deprecated in /hosting/www/clickea.net/public/wp-content/themes/Divi/includes/builder/module/helpers/HoverOptions.php on line 71 Deprecated: strpos(): Passing null to parameter #1 ($haystack) of type string is deprecated in /hosting/www/clickea.net/public/wp-content/themes/Divi/includes/builder/module/helpers/HoverOptions.php on line 71 Deprecated: strpos(): Passing null to parameter #1 ($haystack) of type string is deprecated in /hosting/www/clickea.net/public/wp-content/themes/Divi/includes/builder/module/helpers/HoverOptions.php on line 71 Deprecated: strpos(): Passing null to parameter #1 ($haystack) of type string is deprecated in /hosting/www/clickea.net/public/wp-content/themes/Divi/includes/builder/module/helpers/HoverOptions.php on line 71 Deprecated: strpos(): Passing null to parameter #1 ($haystack) of type string is deprecated in /hosting/www/clickea.net/public/wp-content/themes/Divi/includes/builder/module/helpers/HoverOptions.php on line 71 Deprecated: strpos(): Passing null to parameter #1 ($haystack) of type string is deprecated in /hosting/www/clickea.net/public/wp-content/themes/Divi/includes/builder/module/helpers/HoverOptions.php on line 71 Deprecated: strpos(): Passing null to parameter #1 ($haystack) of type string is deprecated in /hosting/www/clickea.net/public/wp-content/themes/Divi/includes/builder/module/helpers/HoverOptions.php on line 71 Deprecated: strpos(): Passing null to parameter #1 ($haystack) of type string is deprecated in /hosting/www/clickea.net/public/wp-content/themes/Divi/includes/builder/module/helpers/HoverOptions.php on line 71 Deprecated: strpos(): Passing null to parameter #1 ($haystack) of type string is deprecated in /hosting/www/clickea.net/public/wp-content/themes/Divi/includes/builder/module/helpers/HoverOptions.php on line 71 Deprecated: strpos(): Passing null to parameter #1 ($haystack) of type string is deprecated in /hosting/www/clickea.net/public/wp-content/themes/Divi/includes/builder/module/helpers/HoverOptions.php on line 71 Deprecated: strpos(): Passing null to parameter #1 ($haystack) of type string is deprecated in /hosting/www/clickea.net/public/wp-content/themes/Divi/includes/builder/module/helpers/HoverOptions.php on line 71 Deprecated: strpos(): Passing null to parameter #1 ($haystack) of type string is deprecated in /hosting/www/clickea.net/public/wp-content/themes/Divi/includes/builder/module/helpers/HoverOptions.php on line 71 Deprecated: strpos(): Passing null to parameter #1 ($haystack) of type string is deprecated in /hosting/www/clickea.net/public/wp-content/themes/Divi/includes/builder/module/helpers/HoverOptions.php on line 71 Deprecated: strpos(): Passing null to parameter #1 ($haystack) of type string is deprecated in /hosting/www/clickea.net/public/wp-content/themes/Divi/includes/builder/module/helpers/HoverOptions.php on line 71 Deprecated: strpos(): Passing null to parameter #1 ($haystack) of type string is deprecated in /hosting/www/clickea.net/public/wp-content/themes/Divi/includes/builder/module/helpers/HoverOptions.php on line 71 Deprecated: strpos(): Passing null to parameter #1 ($haystack) of type string is deprecated in /hosting/www/clickea.net/public/wp-content/themes/Divi/includes/builder/module/helpers/HoverOptions.php on line 71 Deprecated: strpos(): Passing null to parameter #1 ($haystack) of type string is deprecated in /hosting/www/clickea.net/public/wp-content/themes/Divi/includes/builder/module/helpers/HoverOptions.php on line 71 Deprecated: strpos(): Passing null to parameter #1 ($haystack) of type string is deprecated in /hosting/www/clickea.net/public/wp-content/themes/Divi/includes/builder/module/helpers/HoverOptions.php on line 71 Deprecated: strpos(): Passing null to parameter #1 ($haystack) of type string is deprecated in /hosting/www/clickea.net/public/wp-content/themes/Divi/includes/builder/module/helpers/HoverOptions.php on line 71 Deprecated: strpos(): Passing null to parameter #1 ($haystack) of type string is deprecated in /hosting/www/clickea.net/public/wp-content/themes/Divi/includes/builder/module/helpers/HoverOptions.php on line 71 Deprecated: strpos(): Passing null to parameter #1 ($haystack) of type string is deprecated in /hosting/www/clickea.net/public/wp-content/themes/Divi/includes/builder/module/helpers/HoverOptions.php on line 71 Deprecated: strpos(): Passing null to parameter #1 ($haystack) of type string is deprecated in /hosting/www/clickea.net/public/wp-content/themes/Divi/includes/builder/module/helpers/HoverOptions.php on line 71 Deprecated: strpos(): Passing null to parameter #1 ($haystack) of type string is deprecated in /hosting/www/clickea.net/public/wp-content/themes/Divi/includes/builder/module/helpers/HoverOptions.php on line 71 Deprecated: strpos(): Passing null to parameter #1 ($haystack) of type string is deprecated in /hosting/www/clickea.net/public/wp-content/themes/Divi/includes/builder/module/helpers/HoverOptions.php on line 71 Deprecated: strpos(): Passing null to parameter #1 ($haystack) of type string is deprecated in /hosting/www/clickea.net/public/wp-content/themes/Divi/includes/builder/module/helpers/HoverOptions.php on line 71 Deprecated: strpos(): Passing null to parameter #1 ($haystack) of type string is deprecated in /hosting/www/clickea.net/public/wp-content/themes/Divi/includes/builder/module/helpers/HoverOptions.php on line 71 Deprecated: strpos(): Passing null to parameter #1 ($haystack) of type string is deprecated in /hosting/www/clickea.net/public/wp-content/themes/Divi/includes/builder/module/helpers/HoverOptions.php on line 71 Deprecated: strpos(): Passing null to parameter #1 ($haystack) of type string is deprecated in /hosting/www/clickea.net/public/wp-content/themes/Divi/includes/builder/module/helpers/HoverOptions.php on line 71 Deprecated: strpos(): Passing null to parameter #1 ($haystack) of type string is deprecated in /hosting/www/clickea.net/public/wp-content/themes/Divi/includes/builder/module/helpers/HoverOptions.php on line 71 Deprecated: strpos(): Passing null to parameter #1 ($haystack) of type string is deprecated in /hosting/www/clickea.net/public/wp-content/themes/Divi/includes/builder/module/helpers/HoverOptions.php on line 71 Deprecated: strpos(): Passing null to parameter #1 ($haystack) of type string is deprecated in /hosting/www/clickea.net/public/wp-content/themes/Divi/includes/builder/module/helpers/HoverOptions.php on line 71 Deprecated: strpos(): Passing null to parameter #1 ($haystack) of type string is deprecated in /hosting/www/clickea.net/public/wp-content/themes/Divi/includes/builder/module/helpers/HoverOptions.php on line 71 Deprecated: strpos(): Passing null to parameter #1 ($haystack) of type string is deprecated in /hosting/www/clickea.net/public/wp-content/themes/Divi/includes/builder/module/helpers/HoverOptions.php on line 71 Deprecated: strpos(): Passing null to parameter #1 ($haystack) of type string is deprecated in /hosting/www/clickea.net/public/wp-content/themes/Divi/includes/builder/module/helpers/HoverOptions.php on line 71 Deprecated: strpos(): Passing null to parameter #1 ($haystack) of type string is deprecated in /hosting/www/clickea.net/public/wp-content/themes/Divi/includes/builder/module/helpers/HoverOptions.php on line 71 Deprecated: strpos(): Passing null to parameter #1 ($haystack) of type string is deprecated in /hosting/www/clickea.net/public/wp-content/themes/Divi/includes/builder/module/helpers/HoverOptions.php on line 71 Deprecated: strpos(): Passing null to parameter #1 ($haystack) of type string is deprecated in /hosting/www/clickea.net/public/wp-content/themes/Divi/includes/builder/module/helpers/HoverOptions.php on line 71 Deprecated: strpos(): Passing null to parameter #1 ($haystack) of type string is deprecated in /hosting/www/clickea.net/public/wp-content/themes/Divi/includes/builder/module/helpers/HoverOptions.php on line 71 Deprecated: strpos(): Passing null to parameter #1 ($haystack) of type string is deprecated in /hosting/www/clickea.net/public/wp-content/themes/Divi/includes/builder/module/helpers/HoverOptions.php on line 71 Deprecated: strpos(): Passing null to parameter #1 ($haystack) of type string is deprecated in /hosting/www/clickea.net/public/wp-content/themes/Divi/includes/builder/module/helpers/HoverOptions.php on line 71 Deprecated: strpos(): Passing null to parameter #1 ($haystack) of type string is deprecated in /hosting/www/clickea.net/public/wp-content/themes/Divi/includes/builder/module/helpers/HoverOptions.php on line 71 Deprecated: strpos(): Passing null to parameter #1 ($haystack) of type string is deprecated in /hosting/www/clickea.net/public/wp-content/themes/Divi/includes/builder/module/helpers/HoverOptions.php on line 71 Deprecated: strpos(): Passing null to parameter #1 ($haystack) of type string is deprecated in /hosting/www/clickea.net/public/wp-content/themes/Divi/includes/builder/module/helpers/HoverOptions.php on line 71 Deprecated: strpos(): Passing null to parameter #1 ($haystack) of type string is deprecated in /hosting/www/clickea.net/public/wp-content/themes/Divi/includes/builder/module/helpers/HoverOptions.php on line 71 Deprecated: strpos(): Passing null to parameter #1 ($haystack) of type string is deprecated in /hosting/www/clickea.net/public/wp-content/themes/Divi/includes/builder/module/helpers/HoverOptions.php on line 71 Deprecated: strpos(): Passing null to parameter #1 ($haystack) of type string is deprecated in /hosting/www/clickea.net/public/wp-content/themes/Divi/includes/builder/module/helpers/HoverOptions.php on line 71 Deprecated: strpos(): Passing null to parameter #1 ($haystack) of type string is deprecated in /hosting/www/clickea.net/public/wp-content/themes/Divi/includes/builder/module/helpers/HoverOptions.php on line 71 Deprecated: strpos(): Passing null to parameter #1 ($haystack) of type string is deprecated in /hosting/www/clickea.net/public/wp-content/themes/Divi/includes/builder/module/helpers/HoverOptions.php on line 71 Deprecated: strpos(): Passing null to parameter #1 ($haystack) of type string is deprecated in /hosting/www/clickea.net/public/wp-content/themes/Divi/includes/builder/module/helpers/HoverOptions.php on line 71 Deprecated: strpos(): Passing null to parameter #1 ($haystack) of type string is deprecated in /hosting/www/clickea.net/public/wp-content/themes/Divi/includes/builder/module/helpers/HoverOptions.php on line 71 Deprecated: strpos(): Passing null to parameter #1 ($haystack) of type string is deprecated in /hosting/www/clickea.net/public/wp-content/themes/Divi/includes/builder/module/helpers/HoverOptions.php on line 71 Deprecated: strpos(): Passing null to parameter #1 ($haystack) of type string is deprecated in /hosting/www/clickea.net/public/wp-content/themes/Divi/includes/builder/module/helpers/HoverOptions.php on line 71 Deprecated: strpos(): Passing null to parameter #1 ($haystack) of type string is deprecated in /hosting/www/clickea.net/public/wp-content/themes/Divi/includes/builder/module/helpers/HoverOptions.php on line 71 Deprecated: strpos(): Passing null to parameter #1 ($haystack) of type string is deprecated in /hosting/www/clickea.net/public/wp-content/themes/Divi/includes/builder/module/helpers/HoverOptions.php on line 71 Deprecated: strpos(): Passing null to parameter #1 ($haystack) of type string is deprecated in /hosting/www/clickea.net/public/wp-content/themes/Divi/includes/builder/module/helpers/HoverOptions.php on line 71 Deprecated: strpos(): Passing null to parameter #1 ($haystack) of type string is deprecated in /hosting/www/clickea.net/public/wp-content/themes/Divi/includes/builder/module/helpers/HoverOptions.php on line 71 Deprecated: strpos(): Passing null to parameter #1 ($haystack) of type string is deprecated in /hosting/www/clickea.net/public/wp-content/themes/Divi/includes/builder/module/helpers/HoverOptions.php on line 71 Deprecated: strpos(): Passing null to parameter #1 ($haystack) of type string is deprecated in /hosting/www/clickea.net/public/wp-content/themes/Divi/includes/builder/module/helpers/HoverOptions.php on line 71 Deprecated: strpos(): Passing null to parameter #1 ($haystack) of type string is deprecated in /hosting/www/clickea.net/public/wp-content/themes/Divi/includes/builder/module/helpers/HoverOptions.php on line 71 Deprecated: strpos(): Passing null to parameter #1 ($haystack) of type string is deprecated in /hosting/www/clickea.net/public/wp-content/themes/Divi/includes/builder/module/helpers/HoverOptions.php on line 71 Deprecated: strpos(): Passing null to parameter #1 ($haystack) of type string is deprecated in /hosting/www/clickea.net/public/wp-content/themes/Divi/includes/builder/module/helpers/HoverOptions.php on line 71 Deprecated: strpos(): Passing null to parameter #1 ($haystack) of type string is deprecated in /hosting/www/clickea.net/public/wp-content/themes/Divi/includes/builder/module/helpers/HoverOptions.php on line 71 Deprecated: strpos(): Passing null to parameter #1 ($haystack) of type string is deprecated in /hosting/www/clickea.net/public/wp-content/themes/Divi/includes/builder/module/helpers/HoverOptions.php on line 71 Deprecated: strpos(): Passing null to parameter #1 ($haystack) of type string is deprecated in /hosting/www/clickea.net/public/wp-content/themes/Divi/includes/builder/module/helpers/HoverOptions.php on line 71 Deprecated: strpos(): Passing null to parameter #1 ($haystack) of type string is deprecated in /hosting/www/clickea.net/public/wp-content/themes/Divi/includes/builder/module/helpers/HoverOptions.php on line 71 Deprecated: strpos(): Passing null to parameter #1 ($haystack) of type string is deprecated in /hosting/www/clickea.net/public/wp-content/themes/Divi/includes/builder/module/helpers/HoverOptions.php on line 71 Deprecated: strpos(): Passing null to parameter #1 ($haystack) of type string is deprecated in /hosting/www/clickea.net/public/wp-content/themes/Divi/includes/builder/module/helpers/HoverOptions.php on line 71 Deprecated: strpos(): Passing null to parameter #1 ($haystack) of type string is deprecated in /hosting/www/clickea.net/public/wp-content/themes/Divi/includes/builder/module/helpers/HoverOptions.php on line 71 Deprecated: strpos(): Passing null to parameter #1 ($haystack) of type string is deprecated in /hosting/www/clickea.net/public/wp-content/themes/Divi/includes/builder/module/helpers/HoverOptions.php on line 71 Deprecated: strpos(): Passing null to parameter #1 ($haystack) of type string is deprecated in /hosting/www/clickea.net/public/wp-content/themes/Divi/includes/builder/module/helpers/HoverOptions.php on line 71 Deprecated: strpos(): Passing null to parameter #1 ($haystack) of type string is deprecated in /hosting/www/clickea.net/public/wp-content/themes/Divi/includes/builder/module/helpers/HoverOptions.php on line 71 Deprecated: strpos(): Passing null to parameter #1 ($haystack) of type string is deprecated in /hosting/www/clickea.net/public/wp-content/themes/Divi/includes/builder/module/helpers/HoverOptions.php on line 71 Deprecated: strpos(): Passing null to parameter #1 ($haystack) of type string is deprecated in /hosting/www/clickea.net/public/wp-content/themes/Divi/includes/builder/module/helpers/HoverOptions.php on line 71 Deprecated: strpos(): Passing null to parameter #1 ($haystack) of type string is deprecated in /hosting/www/clickea.net/public/wp-content/themes/Divi/includes/builder/module/helpers/HoverOptions.php on line 71 Deprecated: strpos(): Passing null to parameter #1 ($haystack) of type string is deprecated in /hosting/www/clickea.net/public/wp-content/themes/Divi/includes/builder/module/helpers/HoverOptions.php on line 71 Deprecated: strpos(): Passing null to parameter #1 ($haystack) of type string is deprecated in /hosting/www/clickea.net/public/wp-content/themes/Divi/includes/builder/module/helpers/HoverOptions.php on line 71 Deprecated: strpos(): Passing null to parameter #1 ($haystack) of type string is deprecated in /hosting/www/clickea.net/public/wp-content/themes/Divi/includes/builder/module/helpers/HoverOptions.php on line 71 Deprecated: strpos(): Passing null to parameter #1 ($haystack) of type string is deprecated in /hosting/www/clickea.net/public/wp-content/themes/Divi/includes/builder/module/helpers/HoverOptions.php on line 71 Deprecated: strpos(): Passing null to parameter #1 ($haystack) of type string is deprecated in /hosting/www/clickea.net/public/wp-content/themes/Divi/includes/builder/module/helpers/HoverOptions.php on line 71 Deprecated: strpos(): Passing null to parameter #1 ($haystack) of type string is deprecated in /hosting/www/clickea.net/public/wp-content/themes/Divi/includes/builder/module/helpers/HoverOptions.php on line 71 Deprecated: strpos(): Passing null to parameter #1 ($haystack) of type string is deprecated in /hosting/www/clickea.net/public/wp-content/themes/Divi/includes/builder/module/helpers/HoverOptions.php on line 71 Deprecated: strpos(): Passing null to parameter #1 ($haystack) of type string is deprecated in /hosting/www/clickea.net/public/wp-content/themes/Divi/includes/builder/module/helpers/HoverOptions.php on line 71 Deprecated: strpos(): Passing null to parameter #1 ($haystack) of type string is deprecated in /hosting/www/clickea.net/public/wp-content/themes/Divi/includes/builder/module/helpers/HoverOptions.php on line 71 Deprecated: strpos(): Passing null to parameter #1 ($haystack) of type string is deprecated in /hosting/www/clickea.net/public/wp-content/themes/Divi/includes/builder/module/helpers/HoverOptions.php on line 71 Deprecated: strpos(): Passing null to parameter #1 ($haystack) of type string is deprecated in /hosting/www/clickea.net/public/wp-content/themes/Divi/includes/builder/module/helpers/HoverOptions.php on line 71 Deprecated: strpos(): Passing null to parameter #1 ($haystack) of type string is deprecated in /hosting/www/clickea.net/public/wp-content/themes/Divi/includes/builder/module/helpers/HoverOptions.php on line 71 Deprecated: strpos(): Passing null to parameter #1 ($haystack) of type string is deprecated in /hosting/www/clickea.net/public/wp-content/themes/Divi/includes/builder/module/helpers/HoverOptions.php on line 71 Deprecated: strpos(): Passing null to parameter #1 ($haystack) of type string is deprecated in /hosting/www/clickea.net/public/wp-content/themes/Divi/includes/builder/module/helpers/HoverOptions.php on line 71 Deprecated: strpos(): Passing null to parameter #1 ($haystack) of type string is deprecated in /hosting/www/clickea.net/public/wp-content/themes/Divi/includes/builder/module/helpers/HoverOptions.php on line 71 Deprecated: strpos(): Passing null to parameter #1 ($haystack) of type string is deprecated in /hosting/www/clickea.net/public/wp-content/themes/Divi/includes/builder/module/helpers/HoverOptions.php on line 71 Deprecated: strpos(): Passing null to parameter #1 ($haystack) of type string is deprecated in /hosting/www/clickea.net/public/wp-content/themes/Divi/includes/builder/module/helpers/HoverOptions.php on line 71 Deprecated: strpos(): Passing null to parameter #1 ($haystack) of type string is deprecated in /hosting/www/clickea.net/public/wp-content/themes/Divi/includes/builder/module/helpers/HoverOptions.php on line 71 Deprecated: strpos(): Passing null to parameter #1 ($haystack) of type string is deprecated in /hosting/www/clickea.net/public/wp-content/themes/Divi/includes/builder/module/helpers/HoverOptions.php on line 71 Deprecated: strpos(): Passing null to parameter #1 ($haystack) of type string is deprecated in /hosting/www/clickea.net/public/wp-content/themes/Divi/includes/builder/module/helpers/HoverOptions.php on line 71 Deprecated: strpos(): Passing null to parameter #1 ($haystack) of type string is deprecated in /hosting/www/clickea.net/public/wp-content/themes/Divi/includes/builder/module/helpers/HoverOptions.php on line 71 Deprecated: strpos(): Passing null to parameter #1 ($haystack) of type string is deprecated in /hosting/www/clickea.net/public/wp-content/themes/Divi/includes/builder/module/helpers/HoverOptions.php on line 71 Deprecated: strpos(): Passing null to parameter #1 ($haystack) of type string is deprecated in /hosting/www/clickea.net/public/wp-content/themes/Divi/includes/builder/module/helpers/HoverOptions.php on line 71 Deprecated: strpos(): Passing null to parameter #1 ($haystack) of type string is deprecated in /hosting/www/clickea.net/public/wp-content/themes/Divi/includes/builder/module/helpers/HoverOptions.php on line 71 Deprecated: strpos(): Passing null to parameter #1 ($haystack) of type string is deprecated in /hosting/www/clickea.net/public/wp-content/themes/Divi/includes/builder/module/helpers/HoverOptions.php on line 71 Deprecated: strpos(): Passing null to parameter #1 ($haystack) of type string is deprecated in /hosting/www/clickea.net/public/wp-content/themes/Divi/includes/builder/module/helpers/HoverOptions.php on line 71 Deprecated: strpos(): Passing null to parameter #1 ($haystack) of type string is deprecated in /hosting/www/clickea.net/public/wp-content/themes/Divi/includes/builder/module/helpers/HoverOptions.php on line 71 Deprecated: strpos(): Passing null to parameter #1 ($haystack) of type string is deprecated in /hosting/www/clickea.net/public/wp-content/themes/Divi/includes/builder/module/helpers/HoverOptions.php on line 71 Deprecated: strpos(): Passing null to parameter #1 ($haystack) of type string is deprecated in /hosting/www/clickea.net/public/wp-content/themes/Divi/includes/builder/module/helpers/HoverOptions.php on line 71 Deprecated: strpos(): Passing null to parameter #1 ($haystack) of type string is deprecated in /hosting/www/clickea.net/public/wp-content/themes/Divi/includes/builder/module/helpers/HoverOptions.php on line 71 Deprecated: strpos(): Passing null to parameter #1 ($haystack) of type string is deprecated in /hosting/www/clickea.net/public/wp-content/themes/Divi/includes/builder/module/helpers/HoverOptions.php on line 71 Deprecated: strpos(): Passing null to parameter #1 ($haystack) of type string is deprecated in /hosting/www/clickea.net/public/wp-content/themes/Divi/includes/builder/module/helpers/HoverOptions.php on line 71 Deprecated: strpos(): Passing null to parameter #1 ($haystack) of type string is deprecated in /hosting/www/clickea.net/public/wp-content/themes/Divi/includes/builder/module/helpers/HoverOptions.php on line 71 Deprecated: strpos(): Passing null to parameter #1 ($haystack) of type string is deprecated in /hosting/www/clickea.net/public/wp-content/themes/Divi/includes/builder/module/helpers/HoverOptions.php on line 71 Deprecated: strpos(): Passing null to parameter #1 ($haystack) of type string is deprecated in /hosting/www/clickea.net/public/wp-content/themes/Divi/includes/builder/module/helpers/HoverOptions.php on line 71 Deprecated: strpos(): Passing null to parameter #1 ($haystack) of type string is deprecated in /hosting/www/clickea.net/public/wp-content/themes/Divi/includes/builder/module/helpers/HoverOptions.php on line 71 Deprecated: strpos(): Passing null to parameter #1 ($haystack) of type string is deprecated in /hosting/www/clickea.net/public/wp-content/themes/Divi/includes/builder/module/helpers/HoverOptions.php on line 71 Deprecated: strpos(): Passing null to parameter #1 ($haystack) of type string is deprecated in /hosting/www/clickea.net/public/wp-content/themes/Divi/includes/builder/module/helpers/HoverOptions.php on line 71 Deprecated: strpos(): Passing null to parameter #1 ($haystack) of type string is deprecated in /hosting/www/clickea.net/public/wp-content/themes/Divi/includes/builder/module/helpers/HoverOptions.php on line 71 Deprecated: strpos(): Passing null to parameter #1 ($haystack) of type string is deprecated in /hosting/www/clickea.net/public/wp-content/themes/Divi/includes/builder/module/helpers/HoverOptions.php on line 71 Deprecated: strpos(): Passing null to parameter #1 ($haystack) of type string is deprecated in /hosting/www/clickea.net/public/wp-content/themes/Divi/includes/builder/module/helpers/HoverOptions.php on line 71 Deprecated: strpos(): Passing null to parameter #1 ($haystack) of type string is deprecated in /hosting/www/clickea.net/public/wp-content/themes/Divi/includes/builder/module/helpers/HoverOptions.php on line 71 Deprecated: strpos(): Passing null to parameter #1 ($haystack) of type string is deprecated in /hosting/www/clickea.net/public/wp-content/themes/Divi/includes/builder/module/helpers/HoverOptions.php on line 71 Deprecated: strpos(): Passing null to parameter #1 ($haystack) of type string is deprecated in /hosting/www/clickea.net/public/wp-content/themes/Divi/includes/builder/module/helpers/HoverOptions.php on line 71 Deprecated: strpos(): Passing null to parameter #1 ($haystack) of type string is deprecated in /hosting/www/clickea.net/public/wp-content/themes/Divi/includes/builder/module/helpers/HoverOptions.php on line 71 Deprecated: strpos(): Passing null to parameter #1 ($haystack) of type string is deprecated in /hosting/www/clickea.net/public/wp-content/themes/Divi/includes/builder/module/helpers/HoverOptions.php on line 71 Deprecated: strpos(): Passing null to parameter #1 ($haystack) of type string is deprecated in /hosting/www/clickea.net/public/wp-content/themes/Divi/includes/builder/module/helpers/HoverOptions.php on line 71 Deprecated: strpos(): Passing null to parameter #1 ($haystack) of type string is deprecated in /hosting/www/clickea.net/public/wp-content/themes/Divi/includes/builder/module/helpers/HoverOptions.php on line 71 Deprecated: strpos(): Passing null to parameter #1 ($haystack) of type string is deprecated in /hosting/www/clickea.net/public/wp-content/themes/Divi/includes/builder/module/helpers/HoverOptions.php on line 71 Deprecated: strpos(): Passing null to parameter #1 ($haystack) of type string is deprecated in /hosting/www/clickea.net/public/wp-content/themes/Divi/includes/builder/module/helpers/HoverOptions.php on line 71 Deprecated: strpos(): Passing null to parameter #1 ($haystack) of type string is deprecated in /hosting/www/clickea.net/public/wp-content/themes/Divi/includes/builder/module/helpers/HoverOptions.php on line 71 Deprecated: strpos(): Passing null to parameter #1 ($haystack) of type string is deprecated in /hosting/www/clickea.net/public/wp-content/themes/Divi/includes/builder/module/helpers/HoverOptions.php on line 71 Deprecated: strpos(): Passing null to parameter #1 ($haystack) of type string is deprecated in /hosting/www/clickea.net/public/wp-content/themes/Divi/includes/builder/module/helpers/HoverOptions.php on line 71 Deprecated: strpos(): Passing null to parameter #1 ($haystack) of type string is deprecated in /hosting/www/clickea.net/public/wp-content/themes/Divi/includes/builder/module/helpers/HoverOptions.php on line 71 Deprecated: strpos(): Passing null to parameter #1 ($haystack) of type string is deprecated in /hosting/www/clickea.net/public/wp-content/themes/Divi/includes/builder/module/helpers/HoverOptions.php on line 71 Deprecated: strpos(): Passing null to parameter #1 ($haystack) of type string is deprecated in /hosting/www/clickea.net/public/wp-content/themes/Divi/includes/builder/module/helpers/HoverOptions.php on line 71 Deprecated: strpos(): Passing null to parameter #1 ($haystack) of type string is deprecated in /hosting/www/clickea.net/public/wp-content/themes/Divi/includes/builder/module/helpers/HoverOptions.php on line 71 Deprecated: strpos(): Passing null to parameter #1 ($haystack) of type string is deprecated in /hosting/www/clickea.net/public/wp-content/themes/Divi/includes/builder/module/helpers/HoverOptions.php on line 71 Deprecated: strpos(): Passing null to parameter #1 ($haystack) of type string is deprecated in /hosting/www/clickea.net/public/wp-content/themes/Divi/includes/builder/module/helpers/HoverOptions.php on line 71 Deprecated: strpos(): Passing null to parameter #1 ($haystack) of type string is deprecated in /hosting/www/clickea.net/public/wp-content/themes/Divi/includes/builder/module/helpers/HoverOptions.php on line 71 Deprecated: strpos(): Passing null to parameter #1 ($haystack) of type string is deprecated in /hosting/www/clickea.net/public/wp-content/themes/Divi/includes/builder/module/helpers/HoverOptions.php on line 71 Deprecated: strpos(): Passing null to parameter #1 ($haystack) of type string is deprecated in /hosting/www/clickea.net/public/wp-content/themes/Divi/includes/builder/module/helpers/HoverOptions.php on line 71 Deprecated: strpos(): Passing null to parameter #1 ($haystack) of type string is deprecated in /hosting/www/clickea.net/public/wp-content/themes/Divi/includes/builder/module/helpers/HoverOptions.php on line 71 Deprecated: strpos(): Passing null to parameter #1 ($haystack) of type string is deprecated in /hosting/www/clickea.net/public/wp-content/themes/Divi/includes/builder/module/helpers/HoverOptions.php on line 71 Deprecated: strpos(): Passing null to parameter #1 ($haystack) of type string is deprecated in /hosting/www/clickea.net/public/wp-content/themes/Divi/includes/builder/module/helpers/HoverOptions.php on line 71 Deprecated: strpos(): Passing null to parameter #1 ($haystack) of type string is deprecated in /hosting/www/clickea.net/public/wp-content/themes/Divi/includes/builder/module/helpers/HoverOptions.php on line 71 Deprecated: strpos(): Passing null to parameter #1 ($haystack) of type string is deprecated in /hosting/www/clickea.net/public/wp-content/themes/Divi/includes/builder/module/helpers/HoverOptions.php on line 71 Deprecated: strpos(): Passing null to parameter #1 ($haystack) of type string is deprecated in /hosting/www/clickea.net/public/wp-content/themes/Divi/includes/builder/module/helpers/HoverOptions.php on line 71 Deprecated: strpos(): Passing null to parameter #1 ($haystack) of type string is deprecated in /hosting/www/clickea.net/public/wp-content/themes/Divi/includes/builder/module/helpers/HoverOptions.php on line 71 Deprecated: strpos(): Passing null to parameter #1 ($haystack) of type string is deprecated in /hosting/www/clickea.net/public/wp-content/themes/Divi/includes/builder/module/helpers/HoverOptions.php on line 71 Deprecated: strpos(): Passing null to parameter #1 ($haystack) of type string is deprecated in /hosting/www/clickea.net/public/wp-content/themes/Divi/includes/builder/module/helpers/HoverOptions.php on line 71 Deprecated: strpos(): Passing null to parameter #1 ($haystack) of type string is deprecated in /hosting/www/clickea.net/public/wp-content/themes/Divi/includes/builder/module/helpers/HoverOptions.php on line 71 Deprecated: strpos(): Passing null to parameter #1 ($haystack) of type string is deprecated in /hosting/www/clickea.net/public/wp-content/themes/Divi/includes/builder/module/helpers/HoverOptions.php on line 71 Deprecated: strpos(): Passing null to parameter #1 ($haystack) of type string is deprecated in /hosting/www/clickea.net/public/wp-content/themes/Divi/includes/builder/module/helpers/HoverOptions.php on line 71 Deprecated: strpos(): Passing null to parameter #1 ($haystack) of type string is deprecated in /hosting/www/clickea.net/public/wp-content/themes/Divi/includes/builder/module/helpers/HoverOptions.php on line 71 Deprecated: strpos(): Passing null to parameter #1 ($haystack) of type string is deprecated in /hosting/www/clickea.net/public/wp-content/themes/Divi/includes/builder/module/helpers/HoverOptions.php on line 71 Deprecated: strpos(): Passing null to parameter #1 ($haystack) of type string is deprecated in /hosting/www/clickea.net/public/wp-content/themes/Divi/includes/builder/module/helpers/HoverOptions.php on line 71 Deprecated: strpos(): Passing null to parameter #1 ($haystack) of type string is deprecated in /hosting/www/clickea.net/public/wp-content/themes/Divi/includes/builder/module/helpers/HoverOptions.php on line 71 Deprecated: strpos(): Passing null to parameter #1 ($haystack) of type string is deprecated in /hosting/www/clickea.net/public/wp-content/themes/Divi/includes/builder/module/helpers/HoverOptions.php on line 71 Deprecated: strpos(): Passing null to parameter #1 ($haystack) of type string is deprecated in /hosting/www/clickea.net/public/wp-content/themes/Divi/includes/builder/module/helpers/HoverOptions.php on line 71 Deprecated: strpos(): Passing null to parameter #1 ($haystack) of type string is deprecated in /hosting/www/clickea.net/public/wp-content/themes/Divi/includes/builder/module/helpers/HoverOptions.php on line 71 Deprecated: strpos(): Passing null to parameter #1 ($haystack) of type string is deprecated in /hosting/www/clickea.net/public/wp-content/themes/Divi/includes/builder/module/helpers/HoverOptions.php on line 71 Deprecated: strpos(): Passing null to parameter #1 ($haystack) of type string is deprecated in /hosting/www/clickea.net/public/wp-content/themes/Divi/includes/builder/module/helpers/HoverOptions.php on line 71 Deprecated: strpos(): Passing null to parameter #1 ($haystack) of type string is deprecated in /hosting/www/clickea.net/public/wp-content/themes/Divi/includes/builder/module/helpers/HoverOptions.php on line 71 Deprecated: strpos(): Passing null to parameter #1 ($haystack) of type string is deprecated in /hosting/www/clickea.net/public/wp-content/themes/Divi/includes/builder/module/helpers/HoverOptions.php on line 71 Deprecated: strpos(): Passing null to parameter #1 ($haystack) of type string is deprecated in /hosting/www/clickea.net/public/wp-content/themes/Divi/includes/builder/module/helpers/HoverOptions.php on line 71 Deprecated: strpos(): Passing null to parameter #1 ($haystack) of type string is deprecated in /hosting/www/clickea.net/public/wp-content/themes/Divi/includes/builder/module/helpers/HoverOptions.php on line 71 Deprecated: rtrim(): Passing null to parameter #1 ($string) of type string is deprecated in /hosting/www/clickea.net/public/wp-content/themes/Divi/includes/builder/class-et-builder-element.php on line 16522 Deprecated: rtrim(): Passing null to parameter #1 ($string) of type string is deprecated in /hosting/www/clickea.net/public/wp-content/themes/Divi/includes/builder/class-et-builder-element.php on line 16522 Deprecated: strpos(): Passing null to parameter #1 ($haystack) of type string is deprecated in /hosting/www/clickea.net/public/wp-content/themes/Divi/includes/builder/module/helpers/HoverOptions.php on line 71 Deprecated: strpos(): Passing null to parameter #1 ($haystack) of type string is deprecated in /hosting/www/clickea.net/public/wp-content/themes/Divi/includes/builder/module/helpers/HoverOptions.php on line 71 Deprecated: strpos(): Passing null to parameter #1 ($haystack) of type string is deprecated in /hosting/www/clickea.net/public/wp-content/themes/Divi/includes/builder/module/helpers/HoverOptions.php on line 71 Deprecated: strpos(): Passing null to parameter #1 ($haystack) of type string is deprecated in /hosting/www/clickea.net/public/wp-content/themes/Divi/includes/builder/module/helpers/HoverOptions.php on line 71 Deprecated: strpos(): Passing null to parameter #1 ($haystack) of type string is deprecated in /hosting/www/clickea.net/public/wp-content/themes/Divi/includes/builder/module/helpers/HoverOptions.php on line 71 Deprecated: strpos(): Passing null to parameter #1 ($haystack) of type string is deprecated in /hosting/www/clickea.net/public/wp-content/themes/Divi/includes/builder/module/helpers/HoverOptions.php on line 71 Deprecated: strpos(): Passing null to parameter #1 ($haystack) of type string is deprecated in /hosting/www/clickea.net/public/wp-content/themes/Divi/includes/builder/module/helpers/HoverOptions.php on line 71 Deprecated: strpos(): Passing null to parameter #1 ($haystack) of type string is deprecated in /hosting/www/clickea.net/public/wp-content/themes/Divi/includes/builder/module/helpers/HoverOptions.php on line 71 Deprecated: strpos(): Passing null to parameter #1 ($haystack) of type string is deprecated in /hosting/www/clickea.net/public/wp-content/themes/Divi/includes/builder/module/helpers/HoverOptions.php on line 71 Deprecated: strpos(): Passing null to parameter #1 ($haystack) of type string is deprecated in /hosting/www/clickea.net/public/wp-content/themes/Divi/includes/builder/module/helpers/HoverOptions.php on line 71 Deprecated: strpos(): Passing null to parameter #1 ($haystack) of type string is deprecated in /hosting/www/clickea.net/public/wp-content/themes/Divi/includes/builder/module/helpers/HoverOptions.php on line 71 Deprecated: strpos(): Passing null to parameter #1 ($haystack) of type string is deprecated in /hosting/www/clickea.net/public/wp-content/themes/Divi/includes/builder/module/helpers/HoverOptions.php on line 71 Deprecated: strpos(): Passing null to parameter #1 ($haystack) of type string is deprecated in /hosting/www/clickea.net/public/wp-content/themes/Divi/includes/builder/module/helpers/HoverOptions.php on line 71 Deprecated: strpos(): Passing null to parameter #1 ($haystack) of type string is deprecated in /hosting/www/clickea.net/public/wp-content/themes/Divi/includes/builder/module/helpers/HoverOptions.php on line 71 Deprecated: strpos(): Passing null to parameter #1 ($haystack) of type string is deprecated in /hosting/www/clickea.net/public/wp-content/themes/Divi/includes/builder/module/helpers/HoverOptions.php on line 71 Deprecated: strpos(): Passing null to parameter #1 ($haystack) of type string is deprecated in /hosting/www/clickea.net/public/wp-content/themes/Divi/includes/builder/module/helpers/HoverOptions.php on line 71 Deprecated: strpos(): Passing null to parameter #1 ($haystack) of type string is deprecated in /hosting/www/clickea.net/public/wp-content/themes/Divi/includes/builder/module/helpers/HoverOptions.php on line 71 Deprecated: strpos(): Passing null to parameter #1 ($haystack) of type string is deprecated in /hosting/www/clickea.net/public/wp-content/themes/Divi/includes/builder/module/helpers/HoverOptions.php on line 71 Deprecated: strpos(): Passing null to parameter #1 ($haystack) of type string is deprecated in /hosting/www/clickea.net/public/wp-content/themes/Divi/includes/builder/module/helpers/HoverOptions.php on line 71 Deprecated: strpos(): Passing null to parameter #1 ($haystack) of type string is deprecated in /hosting/www/clickea.net/public/wp-content/themes/Divi/includes/builder/module/helpers/HoverOptions.php on line 71 Deprecated: strpos(): Passing null to parameter #1 ($haystack) of type string is deprecated in /hosting/www/clickea.net/public/wp-content/themes/Divi/includes/builder/module/helpers/HoverOptions.php on line 71 Deprecated: strpos(): Passing null to parameter #1 ($haystack) of type string is deprecated in /hosting/www/clickea.net/public/wp-content/themes/Divi/includes/builder/module/helpers/HoverOptions.php on line 71 Deprecated: strpos(): Passing null to parameter #1 ($haystack) of type string is deprecated in /hosting/www/clickea.net/public/wp-content/themes/Divi/includes/builder/module/helpers/HoverOptions.php on line 71 Deprecated: strpos(): Passing null to parameter #1 ($haystack) of type string is deprecated in /hosting/www/clickea.net/public/wp-content/themes/Divi/includes/builder/module/helpers/HoverOptions.php on line 71 Deprecated: strpos(): Passing null to parameter #1 ($haystack) of type string is deprecated in /hosting/www/clickea.net/public/wp-content/themes/Divi/includes/builder/module/helpers/HoverOptions.php on line 71 Deprecated: strpos(): Passing null to parameter #1 ($haystack) of type string is deprecated in /hosting/www/clickea.net/public/wp-content/themes/Divi/includes/builder/module/helpers/HoverOptions.php on line 71 Deprecated: strpos(): Passing null to parameter #1 ($haystack) of type string is deprecated in /hosting/www/clickea.net/public/wp-content/themes/Divi/includes/builder/module/helpers/HoverOptions.php on line 71 Deprecated: strpos(): Passing null to parameter #1 ($haystack) of type string is deprecated in /hosting/www/clickea.net/public/wp-content/themes/Divi/includes/builder/module/helpers/HoverOptions.php on line 71 Deprecated: strpos(): Passing null to parameter #1 ($haystack) of type string is deprecated in /hosting/www/clickea.net/public/wp-content/themes/Divi/includes/builder/module/helpers/HoverOptions.php on line 71 Deprecated: strpos(): Passing null to parameter #1 ($haystack) of type string is deprecated in /hosting/www/clickea.net/public/wp-content/themes/Divi/includes/builder/module/helpers/HoverOptions.php on line 71 Deprecated: strpos(): Passing null to parameter #1 ($haystack) of type string is deprecated in /hosting/www/clickea.net/public/wp-content/themes/Divi/includes/builder/module/helpers/HoverOptions.php on line 71 Deprecated: strpos(): Passing null to parameter #1 ($haystack) of type string is deprecated in /hosting/www/clickea.net/public/wp-content/themes/Divi/includes/builder/module/helpers/HoverOptions.php on line 71 Deprecated: strpos(): Passing null to parameter #1 ($haystack) of type string is deprecated in /hosting/www/clickea.net/public/wp-content/themes/Divi/includes/builder/module/helpers/HoverOptions.php on line 71 Deprecated: strpos(): Passing null to parameter #1 ($haystack) of type string is deprecated in /hosting/www/clickea.net/public/wp-content/themes/Divi/includes/builder/module/helpers/HoverOptions.php on line 71 Deprecated: strpos(): Passing null to parameter #1 ($haystack) of type string is deprecated in /hosting/www/clickea.net/public/wp-content/themes/Divi/includes/builder/module/helpers/HoverOptions.php on line 71 Deprecated: strpos(): Passing null to parameter #1 ($haystack) of type string is deprecated in /hosting/www/clickea.net/public/wp-content/themes/Divi/includes/builder/module/helpers/HoverOptions.php on line 71 Deprecated: strpos(): Passing null to parameter #1 ($haystack) of type string is deprecated in /hosting/www/clickea.net/public/wp-content/themes/Divi/includes/builder/module/helpers/HoverOptions.php on line 71 Deprecated: strpos(): Passing null to parameter #1 ($haystack) of type string is deprecated in /hosting/www/clickea.net/public/wp-content/themes/Divi/includes/builder/module/helpers/HoverOptions.php on line 71 Deprecated: strpos(): Passing null to parameter #1 ($haystack) of type string is deprecated in /hosting/www/clickea.net/public/wp-content/themes/Divi/includes/builder/module/helpers/HoverOptions.php on line 71 Deprecated: strpos(): Passing null to parameter #1 ($haystack) of type string is deprecated in /hosting/www/clickea.net/public/wp-content/themes/Divi/includes/builder/module/helpers/HoverOptions.php on line 71 Deprecated: strpos(): Passing null to parameter #1 ($haystack) of type string is deprecated in /hosting/www/clickea.net/public/wp-content/themes/Divi/includes/builder/module/helpers/HoverOptions.php on line 71 Deprecated: strpos(): Passing null to parameter #1 ($haystack) of type string is deprecated in /hosting/www/clickea.net/public/wp-content/themes/Divi/includes/builder/module/helpers/HoverOptions.php on line 71 Deprecated: strpos(): Passing null to parameter #1 ($haystack) of type string is deprecated in /hosting/www/clickea.net/public/wp-content/themes/Divi/includes/builder/module/helpers/HoverOptions.php on line 71 Deprecated: strpos(): Passing null to parameter #1 ($haystack) of type string is deprecated in /hosting/www/clickea.net/public/wp-content/themes/Divi/includes/builder/module/helpers/HoverOptions.php on line 71 Deprecated: strpos(): Passing null to parameter #1 ($haystack) of type string is deprecated in /hosting/www/clickea.net/public/wp-content/themes/Divi/includes/builder/module/helpers/HoverOptions.php on line 71 Deprecated: strpos(): Passing null to parameter #1 ($haystack) of type string is deprecated in /hosting/www/clickea.net/public/wp-content/themes/Divi/includes/builder/module/helpers/HoverOptions.php on line 71 Deprecated: strpos(): Passing null to parameter #1 ($haystack) of type string is deprecated in /hosting/www/clickea.net/public/wp-content/themes/Divi/includes/builder/module/helpers/HoverOptions.php on line 71 Deprecated: strpos(): Passing null to parameter #1 ($haystack) of type string is deprecated in /hosting/www/clickea.net/public/wp-content/themes/Divi/includes/builder/module/helpers/HoverOptions.php on line 71 Deprecated: strpos(): Passing null to parameter #1 ($haystack) of type string is deprecated in /hosting/www/clickea.net/public/wp-content/themes/Divi/includes/builder/module/helpers/HoverOptions.php on line 71 Deprecated: strpos(): Passing null to parameter #1 ($haystack) of type string is deprecated in /hosting/www/clickea.net/public/wp-content/themes/Divi/includes/builder/module/helpers/HoverOptions.php on line 71 Deprecated: strpos(): Passing null to parameter #1 ($haystack) of type string is deprecated in /hosting/www/clickea.net/public/wp-content/themes/Divi/includes/builder/module/helpers/HoverOptions.php on line 71 Deprecated: strpos(): Passing null to parameter #1 ($haystack) of type string is deprecated in /hosting/www/clickea.net/public/wp-content/themes/Divi/includes/builder/module/helpers/HoverOptions.php on line 71 Deprecated: strpos(): Passing null to parameter #1 ($haystack) of type string is deprecated in /hosting/www/clickea.net/public/wp-content/themes/Divi/includes/builder/module/helpers/HoverOptions.php on line 71 Deprecated: strpos(): Passing null to parameter #1 ($haystack) of type string is deprecated in /hosting/www/clickea.net/public/wp-content/themes/Divi/includes/builder/module/helpers/HoverOptions.php on line 71 Deprecated: strpos(): Passing null to parameter #1 ($haystack) of type string is deprecated in /hosting/www/clickea.net/public/wp-content/themes/Divi/includes/builder/module/helpers/HoverOptions.php on line 71 Deprecated: strpos(): Passing null to parameter #1 ($haystack) of type string is deprecated in /hosting/www/clickea.net/public/wp-content/themes/Divi/includes/builder/module/helpers/HoverOptions.php on line 71 Deprecated: strpos(): Passing null to parameter #1 ($haystack) of type string is deprecated in /hosting/www/clickea.net/public/wp-content/themes/Divi/includes/builder/module/helpers/HoverOptions.php on line 71 Deprecated: strpos(): Passing null to parameter #1 ($haystack) of type string is deprecated in /hosting/www/clickea.net/public/wp-content/themes/Divi/includes/builder/module/helpers/HoverOptions.php on line 71 Deprecated: strpos(): Passing null to parameter #1 ($haystack) of type string is deprecated in /hosting/www/clickea.net/public/wp-content/themes/Divi/includes/builder/module/helpers/HoverOptions.php on line 71 Deprecated: strpos(): Passing null to parameter #1 ($haystack) of type string is deprecated in /hosting/www/clickea.net/public/wp-content/themes/Divi/includes/builder/module/helpers/HoverOptions.php on line 71 Deprecated: strpos(): Passing null to parameter #1 ($haystack) of type string is deprecated in /hosting/www/clickea.net/public/wp-content/themes/Divi/includes/builder/module/helpers/HoverOptions.php on line 71 Deprecated: strpos(): Passing null to parameter #1 ($haystack) of type string is deprecated in /hosting/www/clickea.net/public/wp-content/themes/Divi/includes/builder/module/helpers/HoverOptions.php on line 71 Deprecated: strpos(): Passing null to parameter #1 ($haystack) of type string is deprecated in /hosting/www/clickea.net/public/wp-content/themes/Divi/includes/builder/module/helpers/HoverOptions.php on line 71 Deprecated: strpos(): Passing null to parameter #1 ($haystack) of type string is deprecated in /hosting/www/clickea.net/public/wp-content/themes/Divi/includes/builder/module/helpers/HoverOptions.php on line 71 Deprecated: strpos(): Passing null to parameter #1 ($haystack) of type string is deprecated in /hosting/www/clickea.net/public/wp-content/themes/Divi/includes/builder/module/helpers/HoverOptions.php on line 71 Deprecated: strpos(): Passing null to parameter #1 ($haystack) of type string is deprecated in /hosting/www/clickea.net/public/wp-content/themes/Divi/includes/builder/module/helpers/HoverOptions.php on line 71 Deprecated: strpos(): Passing null to parameter #1 ($haystack) of type string is deprecated in /hosting/www/clickea.net/public/wp-content/themes/Divi/includes/builder/module/helpers/HoverOptions.php on line 71 Deprecated: strpos(): Passing null to parameter #1 ($haystack) of type string is deprecated in /hosting/www/clickea.net/public/wp-content/themes/Divi/includes/builder/module/helpers/HoverOptions.php on line 71 Deprecated: strpos(): Passing null to parameter #1 ($haystack) of type string is deprecated in /hosting/www/clickea.net/public/wp-content/themes/Divi/includes/builder/module/helpers/HoverOptions.php on line 71 Deprecated: strpos(): Passing null to parameter #1 ($haystack) of type string is deprecated in /hosting/www/clickea.net/public/wp-content/themes/Divi/includes/builder/module/helpers/HoverOptions.php on line 71 Deprecated: strpos(): Passing null to parameter #1 ($haystack) of type string is deprecated in /hosting/www/clickea.net/public/wp-content/themes/Divi/includes/builder/module/helpers/HoverOptions.php on line 71 Deprecated: strpos(): Passing null to parameter #1 ($haystack) of type string is deprecated in /hosting/www/clickea.net/public/wp-content/themes/Divi/includes/builder/module/helpers/HoverOptions.php on line 71 Deprecated: strpos(): Passing null to parameter #1 ($haystack) of type string is deprecated in /hosting/www/clickea.net/public/wp-content/themes/Divi/includes/builder/module/helpers/HoverOptions.php on line 71 Deprecated: strpos(): Passing null to parameter #1 ($haystack) of type string is deprecated in /hosting/www/clickea.net/public/wp-content/themes/Divi/includes/builder/module/helpers/HoverOptions.php on line 71 Deprecated: strpos(): Passing null to parameter #1 ($haystack) of type string is deprecated in /hosting/www/clickea.net/public/wp-content/themes/Divi/includes/builder/module/helpers/HoverOptions.php on line 71 Deprecated: strpos(): Passing null to parameter #1 ($haystack) of type string is deprecated in /hosting/www/clickea.net/public/wp-content/themes/Divi/includes/builder/module/helpers/HoverOptions.php on line 71 Deprecated: strpos(): Passing null to parameter #1 ($haystack) of type string is deprecated in /hosting/www/clickea.net/public/wp-content/themes/Divi/includes/builder/module/helpers/HoverOptions.php on line 71 Deprecated: strpos(): Passing null to parameter #1 ($haystack) of type string is deprecated in /hosting/www/clickea.net/public/wp-content/themes/Divi/includes/builder/module/helpers/HoverOptions.php on line 71 Deprecated: strpos(): Passing null to parameter #1 ($haystack) of type string is deprecated in /hosting/www/clickea.net/public/wp-content/themes/Divi/includes/builder/module/helpers/HoverOptions.php on line 71 Deprecated: strpos(): Passing null to parameter #1 ($haystack) of type string is deprecated in /hosting/www/clickea.net/public/wp-content/themes/Divi/includes/builder/module/helpers/HoverOptions.php on line 71 Deprecated: strpos(): Passing null to parameter #1 ($haystack) of type string is deprecated in /hosting/www/clickea.net/public/wp-content/themes/Divi/includes/builder/module/helpers/HoverOptions.php on line 71 Deprecated: strpos(): Passing null to parameter #1 ($haystack) of type string is deprecated in /hosting/www/clickea.net/public/wp-content/themes/Divi/includes/builder/module/helpers/HoverOptions.php on line 71 Deprecated: strpos(): Passing null to parameter #1 ($haystack) of type string is deprecated in /hosting/www/clickea.net/public/wp-content/themes/Divi/includes/builder/module/helpers/HoverOptions.php on line 71 Deprecated: strpos(): Passing null to parameter #1 ($haystack) of type string is deprecated in /hosting/www/clickea.net/public/wp-content/themes/Divi/includes/builder/module/helpers/HoverOptions.php on line 71 Deprecated: strpos(): Passing null to parameter #1 ($haystack) of type string is deprecated in /hosting/www/clickea.net/public/wp-content/themes/Divi/includes/builder/module/helpers/HoverOptions.php on line 71 Deprecated: strpos(): Passing null to parameter #1 ($haystack) of type string is deprecated in /hosting/www/clickea.net/public/wp-content/themes/Divi/includes/builder/module/helpers/HoverOptions.php on line 71 Deprecated: strpos(): Passing null to parameter #1 ($haystack) of type string is deprecated in /hosting/www/clickea.net/public/wp-content/themes/Divi/includes/builder/module/helpers/HoverOptions.php on line 71 Deprecated: strpos(): Passing null to parameter #1 ($haystack) of type string is deprecated in /hosting/www/clickea.net/public/wp-content/themes/Divi/includes/builder/module/helpers/HoverOptions.php on line 71 Deprecated: strpos(): Passing null to parameter #1 ($haystack) of type string is deprecated in /hosting/www/clickea.net/public/wp-content/themes/Divi/includes/builder/module/helpers/HoverOptions.php on line 71 Deprecated: strpos(): Passing null to parameter #1 ($haystack) of type string is deprecated in /hosting/www/clickea.net/public/wp-content/themes/Divi/includes/builder/module/helpers/HoverOptions.php on line 71 Deprecated: strpos(): Passing null to parameter #1 ($haystack) of type string is deprecated in /hosting/www/clickea.net/public/wp-content/themes/Divi/includes/builder/module/helpers/HoverOptions.php on line 71 Deprecated: strpos(): Passing null to parameter #1 ($haystack) of type string is deprecated in /hosting/www/clickea.net/public/wp-content/themes/Divi/includes/builder/module/helpers/HoverOptions.php on line 71 Deprecated: strpos(): Passing null to parameter #1 ($haystack) of type string is deprecated in /hosting/www/clickea.net/public/wp-content/themes/Divi/includes/builder/module/helpers/HoverOptions.php on line 71 Deprecated: strpos(): Passing null to parameter #1 ($haystack) of type string is deprecated in /hosting/www/clickea.net/public/wp-content/themes/Divi/includes/builder/module/helpers/HoverOptions.php on line 71 Deprecated: strpos(): Passing null to parameter #1 ($haystack) of type string is deprecated in /hosting/www/clickea.net/public/wp-content/themes/Divi/includes/builder/module/helpers/HoverOptions.php on line 71 Deprecated: strpos(): Passing null to parameter #1 ($haystack) of type string is deprecated in /hosting/www/clickea.net/public/wp-content/themes/Divi/includes/builder/module/helpers/HoverOptions.php on line 71 Deprecated: strpos(): Passing null to parameter #1 ($haystack) of type string is deprecated in /hosting/www/clickea.net/public/wp-content/themes/Divi/includes/builder/module/helpers/HoverOptions.php on line 71 Deprecated: strpos(): Passing null to parameter #1 ($haystack) of type string is deprecated in /hosting/www/clickea.net/public/wp-content/themes/Divi/includes/builder/module/helpers/HoverOptions.php on line 71 Deprecated: strpos(): Passing null to parameter #1 ($haystack) of type string is deprecated in /hosting/www/clickea.net/public/wp-content/themes/Divi/includes/builder/module/helpers/HoverOptions.php on line 71 Deprecated: strpos(): Passing null to parameter #1 ($haystack) of type string is deprecated in /hosting/www/clickea.net/public/wp-content/themes/Divi/includes/builder/module/helpers/HoverOptions.php on line 71 Deprecated: strpos(): Passing null to parameter #1 ($haystack) of type string is deprecated in /hosting/www/clickea.net/public/wp-content/themes/Divi/includes/builder/module/helpers/HoverOptions.php on line 71 Deprecated: strpos(): Passing null to parameter #1 ($haystack) of type string is deprecated in /hosting/www/clickea.net/public/wp-content/themes/Divi/includes/builder/module/helpers/HoverOptions.php on line 71 Deprecated: strpos(): Passing null to parameter #1 ($haystack) of type string is deprecated in /hosting/www/clickea.net/public/wp-content/themes/Divi/includes/builder/module/helpers/HoverOptions.php on line 71 Deprecated: strpos(): Passing null to parameter #1 ($haystack) of type string is deprecated in /hosting/www/clickea.net/public/wp-content/themes/Divi/includes/builder/module/helpers/HoverOptions.php on line 71 Deprecated: strpos(): Passing null to parameter #1 ($haystack) of type string is deprecated in /hosting/www/clickea.net/public/wp-content/themes/Divi/includes/builder/module/helpers/HoverOptions.php on line 71 Deprecated: strpos(): Passing null to parameter #1 ($haystack) of type string is deprecated in /hosting/www/clickea.net/public/wp-content/themes/Divi/includes/builder/module/helpers/HoverOptions.php on line 71 Deprecated: strpos(): Passing null to parameter #1 ($haystack) of type string is deprecated in /hosting/www/clickea.net/public/wp-content/themes/Divi/includes/builder/module/helpers/HoverOptions.php on line 71 Deprecated: strpos(): Passing null to parameter #1 ($haystack) of type string is deprecated in /hosting/www/clickea.net/public/wp-content/themes/Divi/includes/builder/module/helpers/HoverOptions.php on line 71 Deprecated: strpos(): Passing null to parameter #1 ($haystack) of type string is deprecated in /hosting/www/clickea.net/public/wp-content/themes/Divi/includes/builder/module/helpers/HoverOptions.php on line 71 Deprecated: strpos(): Passing null to parameter #1 ($haystack) of type string is deprecated in /hosting/www/clickea.net/public/wp-content/themes/Divi/includes/builder/module/helpers/HoverOptions.php on line 71 Deprecated: strpos(): Passing null to parameter #1 ($haystack) of type string is deprecated in /hosting/www/clickea.net/public/wp-content/themes/Divi/includes/builder/module/helpers/HoverOptions.php on line 71 Deprecated: strpos(): Passing null to parameter #1 ($haystack) of type string is deprecated in /hosting/www/clickea.net/public/wp-content/themes/Divi/includes/builder/module/helpers/HoverOptions.php on line 71 Deprecated: strpos(): Passing null to parameter #1 ($haystack) of type string is deprecated in /hosting/www/clickea.net/public/wp-content/themes/Divi/includes/builder/module/helpers/HoverOptions.php on line 71 Deprecated: strpos(): Passing null to parameter #1 ($haystack) of type string is deprecated in /hosting/www/clickea.net/public/wp-content/themes/Divi/includes/builder/module/helpers/HoverOptions.php on line 71 Deprecated: strpos(): Passing null to parameter #1 ($haystack) of type string is deprecated in /hosting/www/clickea.net/public/wp-content/themes/Divi/includes/builder/module/helpers/HoverOptions.php on line 71 Deprecated: strpos(): Passing null to parameter #1 ($haystack) of type string is deprecated in /hosting/www/clickea.net/public/wp-content/themes/Divi/includes/builder/module/helpers/HoverOptions.php on line 71 Deprecated: strpos(): Passing null to parameter #1 ($haystack) of type string is deprecated in /hosting/www/clickea.net/public/wp-content/themes/Divi/includes/builder/module/helpers/HoverOptions.php on line 71 Deprecated: strpos(): Passing null to parameter #1 ($haystack) of type string is deprecated in /hosting/www/clickea.net/public/wp-content/themes/Divi/includes/builder/module/helpers/HoverOptions.php on line 71 Deprecated: strpos(): Passing null to parameter #1 ($haystack) of type string is deprecated in /hosting/www/clickea.net/public/wp-content/themes/Divi/includes/builder/module/helpers/HoverOptions.php on line 71 Deprecated: strpos(): Passing null to parameter #1 ($haystack) of type string is deprecated in /hosting/www/clickea.net/public/wp-content/themes/Divi/includes/builder/module/helpers/HoverOptions.php on line 71 Deprecated: strpos(): Passing null to parameter #1 ($haystack) of type string is deprecated in /hosting/www/clickea.net/public/wp-content/themes/Divi/includes/builder/module/helpers/HoverOptions.php on line 71 Deprecated: strpos(): Passing null to parameter #1 ($haystack) of type string is deprecated in /hosting/www/clickea.net/public/wp-content/themes/Divi/includes/builder/module/helpers/HoverOptions.php on line 71 Deprecated: strpos(): Passing null to parameter #1 ($haystack) of type string is deprecated in /hosting/www/clickea.net/public/wp-content/themes/Divi/includes/builder/module/helpers/HoverOptions.php on line 71 Deprecated: strpos(): Passing null to parameter #1 ($haystack) of type string is deprecated in /hosting/www/clickea.net/public/wp-content/themes/Divi/includes/builder/module/helpers/HoverOptions.php on line 71 Deprecated: strpos(): Passing null to parameter #1 ($haystack) of type string is deprecated in /hosting/www/clickea.net/public/wp-content/themes/Divi/includes/builder/module/helpers/HoverOptions.php on line 71 Deprecated: strpos(): Passing null to parameter #1 ($haystack) of type string is deprecated in /hosting/www/clickea.net/public/wp-content/themes/Divi/includes/builder/module/helpers/HoverOptions.php on line 71 Deprecated: strpos(): Passing null to parameter #1 ($haystack) of type string is deprecated in /hosting/www/clickea.net/public/wp-content/themes/Divi/includes/builder/module/helpers/HoverOptions.php on line 71 Deprecated: strpos(): Passing null to parameter #1 ($haystack) of type string is deprecated in /hosting/www/clickea.net/public/wp-content/themes/Divi/includes/builder/module/helpers/HoverOptions.php on line 71 Deprecated: strpos(): Passing null to parameter #1 ($haystack) of type string is deprecated in /hosting/www/clickea.net/public/wp-content/themes/Divi/includes/builder/module/helpers/HoverOptions.php on line 71 Deprecated: strpos(): Passing null to parameter #1 ($haystack) of type string is deprecated in /hosting/www/clickea.net/public/wp-content/themes/Divi/includes/builder/module/helpers/HoverOptions.php on line 71 Deprecated: strpos(): Passing null to parameter #1 ($haystack) of type string is deprecated in /hosting/www/clickea.net/public/wp-content/themes/Divi/includes/builder/module/helpers/HoverOptions.php on line 71 Deprecated: strpos(): Passing null to parameter #1 ($haystack) of type string is deprecated in /hosting/www/clickea.net/public/wp-content/themes/Divi/includes/builder/module/helpers/HoverOptions.php on line 71 Deprecated: strpos(): Passing null to parameter #1 ($haystack) of type string is deprecated in /hosting/www/clickea.net/public/wp-content/themes/Divi/includes/builder/module/helpers/HoverOptions.php on line 71 Deprecated: strpos(): Passing null to parameter #1 ($haystack) of type string is deprecated in /hosting/www/clickea.net/public/wp-content/themes/Divi/includes/builder/module/helpers/HoverOptions.php on line 71 Deprecated: strpos(): Passing null to parameter #1 ($haystack) of type string is deprecated in /hosting/www/clickea.net/public/wp-content/themes/Divi/includes/builder/module/helpers/HoverOptions.php on line 71 Deprecated: strpos(): Passing null to parameter #1 ($haystack) of type string is deprecated in /hosting/www/clickea.net/public/wp-content/themes/Divi/includes/builder/module/helpers/HoverOptions.php on line 71 Deprecated: strpos(): Passing null to parameter #1 ($haystack) of type string is deprecated in /hosting/www/clickea.net/public/wp-content/themes/Divi/includes/builder/module/helpers/HoverOptions.php on line 71 Deprecated: strpos(): Passing null to parameter #1 ($haystack) of type string is deprecated in /hosting/www/clickea.net/public/wp-content/themes/Divi/includes/builder/module/helpers/HoverOptions.php on line 71 Deprecated: strpos(): Passing null to parameter #1 ($haystack) of type string is deprecated in /hosting/www/clickea.net/public/wp-content/themes/Divi/includes/builder/module/helpers/HoverOptions.php on line 71 Deprecated: strpos(): Passing null to parameter #1 ($haystack) of type string is deprecated in /hosting/www/clickea.net/public/wp-content/themes/Divi/includes/builder/module/helpers/HoverOptions.php on line 71 Deprecated: strpos(): Passing null to parameter #1 ($haystack) of type string is deprecated in /hosting/www/clickea.net/public/wp-content/themes/Divi/includes/builder/module/helpers/HoverOptions.php on line 71 Deprecated: strpos(): Passing null to parameter #1 ($haystack) of type string is deprecated in /hosting/www/clickea.net/public/wp-content/themes/Divi/includes/builder/module/helpers/HoverOptions.php on line 71 Deprecated: strpos(): Passing null to parameter #1 ($haystack) of type string is deprecated in /hosting/www/clickea.net/public/wp-content/themes/Divi/includes/builder/module/helpers/HoverOptions.php on line 71 Deprecated: strpos(): Passing null to parameter #1 ($haystack) of type string is deprecated in /hosting/www/clickea.net/public/wp-content/themes/Divi/includes/builder/module/helpers/HoverOptions.php on line 71 Deprecated: strpos(): Passing null to parameter #1 ($haystack) of type string is deprecated in /hosting/www/clickea.net/public/wp-content/themes/Divi/includes/builder/module/helpers/HoverOptions.php on line 71 Deprecated: strpos(): Passing null to parameter #1 ($haystack) of type string is deprecated in /hosting/www/clickea.net/public/wp-content/themes/Divi/includes/builder/module/helpers/HoverOptions.php on line 71 Deprecated: strpos(): Passing null to parameter #1 ($haystack) of type string is deprecated in /hosting/www/clickea.net/public/wp-content/themes/Divi/includes/builder/module/helpers/HoverOptions.php on line 71 Deprecated: strpos(): Passing null to parameter #1 ($haystack) of type string is deprecated in /hosting/www/clickea.net/public/wp-content/themes/Divi/includes/builder/module/helpers/HoverOptions.php on line 71 Deprecated: strpos(): Passing null to parameter #1 ($haystack) of type string is deprecated in /hosting/www/clickea.net/public/wp-content/themes/Divi/includes/builder/module/helpers/HoverOptions.php on line 71 Deprecated: strpos(): Passing null to parameter #1 ($haystack) of type string is deprecated in /hosting/www/clickea.net/public/wp-content/themes/Divi/includes/builder/module/helpers/HoverOptions.php on line 71 Deprecated: strpos(): Passing null to parameter #1 ($haystack) of type string is deprecated in /hosting/www/clickea.net/public/wp-content/themes/Divi/includes/builder/module/helpers/HoverOptions.php on line 71 Deprecated: strpos(): Passing null to parameter #1 ($haystack) of type string is deprecated in /hosting/www/clickea.net/public/wp-content/themes/Divi/includes/builder/module/helpers/HoverOptions.php on line 71 Deprecated: strpos(): Passing null to parameter #1 ($haystack) of type string is deprecated in /hosting/www/clickea.net/public/wp-content/themes/Divi/includes/builder/module/helpers/HoverOptions.php on line 71 Deprecated: strpos(): Passing null to parameter #1 ($haystack) of type string is deprecated in /hosting/www/clickea.net/public/wp-content/themes/Divi/includes/builder/module/helpers/HoverOptions.php on line 71 Deprecated: strpos(): Passing null to parameter #1 ($haystack) of type string is deprecated in /hosting/www/clickea.net/public/wp-content/themes/Divi/includes/builder/module/helpers/HoverOptions.php on line 71 Deprecated: strpos(): Passing null to parameter #1 ($haystack) of type string is deprecated in /hosting/www/clickea.net/public/wp-content/themes/Divi/includes/builder/module/helpers/HoverOptions.php on line 71 Deprecated: strpos(): Passing null to parameter #1 ($haystack) of type string is deprecated in /hosting/www/clickea.net/public/wp-content/themes/Divi/includes/builder/module/helpers/HoverOptions.php on line 71 Deprecated: strpos(): Passing null to parameter #1 ($haystack) of type string is deprecated in /hosting/www/clickea.net/public/wp-content/themes/Divi/includes/builder/module/helpers/HoverOptions.php on line 71 Deprecated: strpos(): Passing null to parameter #1 ($haystack) of type string is deprecated in /hosting/www/clickea.net/public/wp-content/themes/Divi/includes/builder/module/helpers/HoverOptions.php on line 71 Deprecated: strpos(): Passing null to parameter #1 ($haystack) of type string is deprecated in /hosting/www/clickea.net/public/wp-content/themes/Divi/includes/builder/module/helpers/HoverOptions.php on line 71 Deprecated: strpos(): Passing null to parameter #1 ($haystack) of type string is deprecated in /hosting/www/clickea.net/public/wp-content/themes/Divi/includes/builder/module/helpers/HoverOptions.php on line 71 Deprecated: strpos(): Passing null to parameter #1 ($haystack) of type string is deprecated in /hosting/www/clickea.net/public/wp-content/themes/Divi/includes/builder/module/helpers/HoverOptions.php on line 71 Deprecated: strpos(): Passing null to parameter #1 ($haystack) of type string is deprecated in /hosting/www/clickea.net/public/wp-content/themes/Divi/includes/builder/module/helpers/HoverOptions.php on line 71 Deprecated: strpos(): Passing null to parameter #1 ($haystack) of type string is deprecated in /hosting/www/clickea.net/public/wp-content/themes/Divi/includes/builder/module/helpers/HoverOptions.php on line 71 Deprecated: strpos(): Passing null to parameter #1 ($haystack) of type string is deprecated in /hosting/www/clickea.net/public/wp-content/themes/Divi/includes/builder/module/helpers/HoverOptions.php on line 71 Deprecated: strpos(): Passing null to parameter #1 ($haystack) of type string is deprecated in /hosting/www/clickea.net/public/wp-content/themes/Divi/includes/builder/module/helpers/HoverOptions.php on line 71 Deprecated: strpos(): Passing null to parameter #1 ($haystack) of type string is deprecated in /hosting/www/clickea.net/public/wp-content/themes/Divi/includes/builder/module/helpers/HoverOptions.php on line 71 Deprecated: strpos(): Passing null to parameter #1 ($haystack) of type string is deprecated in /hosting/www/clickea.net/public/wp-content/themes/Divi/includes/builder/module/helpers/HoverOptions.php on line 71 Deprecated: strpos(): Passing null to parameter #1 ($haystack) of type string is deprecated in /hosting/www/clickea.net/public/wp-content/themes/Divi/includes/builder/module/helpers/HoverOptions.php on line 71 Deprecated: strpos(): Passing null to parameter #1 ($haystack) of type string is deprecated in /hosting/www/clickea.net/public/wp-content/themes/Divi/includes/builder/module/helpers/HoverOptions.php on line 71 Deprecated: strpos(): Passing null to parameter #1 ($haystack) of type string is deprecated in /hosting/www/clickea.net/public/wp-content/themes/Divi/includes/builder/module/helpers/HoverOptions.php on line 71 Deprecated: strpos(): Passing null to parameter #1 ($haystack) of type string is deprecated in /hosting/www/clickea.net/public/wp-content/themes/Divi/includes/builder/module/helpers/HoverOptions.php on line 71 Deprecated: strpos(): Passing null to parameter #1 ($haystack) of type string is deprecated in /hosting/www/clickea.net/public/wp-content/themes/Divi/includes/builder/module/helpers/HoverOptions.php on line 71 Deprecated: strpos(): Passing null to parameter #1 ($haystack) of type string is deprecated in /hosting/www/clickea.net/public/wp-content/themes/Divi/includes/builder/module/helpers/HoverOptions.php on line 71 Deprecated: strpos(): Passing null to parameter #1 ($haystack) of type string is deprecated in /hosting/www/clickea.net/public/wp-content/themes/Divi/includes/builder/module/helpers/HoverOptions.php on line 71 Deprecated: strpos(): Passing null to parameter #1 ($haystack) of type string is deprecated in /hosting/www/clickea.net/public/wp-content/themes/Divi/includes/builder/module/helpers/HoverOptions.php on line 71 Deprecated: strpos(): Passing null to parameter #1 ($haystack) of type string is deprecated in /hosting/www/clickea.net/public/wp-content/themes/Divi/includes/builder/module/helpers/HoverOptions.php on line 71 Deprecated: strpos(): Passing null to parameter #1 ($haystack) of type string is deprecated in /hosting/www/clickea.net/public/wp-content/themes/Divi/includes/builder/module/helpers/HoverOptions.php on line 71 Deprecated: strpos(): Passing null to parameter #1 ($haystack) of type string is deprecated in /hosting/www/clickea.net/public/wp-content/themes/Divi/includes/builder/module/helpers/HoverOptions.php on line 71 Deprecated: strpos(): Passing null to parameter #1 ($haystack) of type string is deprecated in /hosting/www/clickea.net/public/wp-content/themes/Divi/includes/builder/module/helpers/HoverOptions.php on line 71 Deprecated: strpos(): Passing null to parameter #1 ($haystack) of type string is deprecated in /hosting/www/clickea.net/public/wp-content/themes/Divi/includes/builder/module/helpers/HoverOptions.php on line 71 Deprecated: strpos(): Passing null to parameter #1 ($haystack) of type string is deprecated in /hosting/www/clickea.net/public/wp-content/themes/Divi/includes/builder/module/helpers/HoverOptions.php on line 71 Deprecated: strpos(): Passing null to parameter #1 ($haystack) of type string is deprecated in /hosting/www/clickea.net/public/wp-content/themes/Divi/includes/builder/module/helpers/HoverOptions.php on line 71 Deprecated: strpos(): Passing null to parameter #1 ($haystack) of type string is deprecated in /hosting/www/clickea.net/public/wp-content/themes/Divi/includes/builder/module/helpers/HoverOptions.php on line 71 Deprecated: strpos(): Passing null to parameter #1 ($haystack) of type string is deprecated in /hosting/www/clickea.net/public/wp-content/themes/Divi/includes/builder/module/helpers/HoverOptions.php on line 71 Deprecated: strpos(): Passing null to parameter #1 ($haystack) of type string is deprecated in /hosting/www/clickea.net/public/wp-content/themes/Divi/includes/builder/module/helpers/HoverOptions.php on line 71 Deprecated: strpos(): Passing null to parameter #1 ($haystack) of type string is deprecated in /hosting/www/clickea.net/public/wp-content/themes/Divi/includes/builder/module/helpers/HoverOptions.php on line 71 Deprecated: strpos(): Passing null to parameter #1 ($haystack) of type string is deprecated in /hosting/www/clickea.net/public/wp-content/themes/Divi/includes/builder/module/helpers/HoverOptions.php on line 71 Deprecated: strpos(): Passing null to parameter #1 ($haystack) of type string is deprecated in /hosting/www/clickea.net/public/wp-content/themes/Divi/includes/builder/module/helpers/HoverOptions.php on line 71 Deprecated: strpos(): Passing null to parameter #1 ($haystack) of type string is deprecated in /hosting/www/clickea.net/public/wp-content/themes/Divi/includes/builder/module/helpers/HoverOptions.php on line 71 Deprecated: strpos(): Passing null to parameter #1 ($haystack) of type string is deprecated in /hosting/www/clickea.net/public/wp-content/themes/Divi/includes/builder/module/helpers/HoverOptions.php on line 71 Deprecated: strpos(): Passing null to parameter #1 ($haystack) of type string is deprecated in /hosting/www/clickea.net/public/wp-content/themes/Divi/includes/builder/module/helpers/HoverOptions.php on line 71 Deprecated: strpos(): Passing null to parameter #1 ($haystack) of type string is deprecated in /hosting/www/clickea.net/public/wp-content/themes/Divi/includes/builder/module/helpers/HoverOptions.php on line 71 Deprecated: strpos(): Passing null to parameter #1 ($haystack) of type string is deprecated in /hosting/www/clickea.net/public/wp-content/themes/Divi/includes/builder/module/helpers/HoverOptions.php on line 71 Deprecated: strpos(): Passing null to parameter #1 ($haystack) of type string is deprecated in /hosting/www/clickea.net/public/wp-content/themes/Divi/includes/builder/module/helpers/HoverOptions.php on line 71 Deprecated: strpos(): Passing null to parameter #1 ($haystack) of type string is deprecated in /hosting/www/clickea.net/public/wp-content/themes/Divi/includes/builder/module/helpers/HoverOptions.php on line 71 Deprecated: strpos(): Passing null to parameter #1 ($haystack) of type string is deprecated in /hosting/www/clickea.net/public/wp-content/themes/Divi/includes/builder/module/helpers/HoverOptions.php on line 71 Deprecated: strpos(): Passing null to parameter #1 ($haystack) of type string is deprecated in /hosting/www/clickea.net/public/wp-content/themes/Divi/includes/builder/module/helpers/HoverOptions.php on line 71 Deprecated: strpos(): Passing null to parameter #1 ($haystack) of type string is deprecated in /hosting/www/clickea.net/public/wp-content/themes/Divi/includes/builder/module/helpers/HoverOptions.php on line 71 Deprecated: strpos(): Passing null to parameter #1 ($haystack) of type string is deprecated in /hosting/www/clickea.net/public/wp-content/themes/Divi/includes/builder/module/helpers/HoverOptions.php on line 71 Deprecated: strpos(): Passing null to parameter #1 ($haystack) of type string is deprecated in /hosting/www/clickea.net/public/wp-content/themes/Divi/includes/builder/module/helpers/HoverOptions.php on line 71 Deprecated: strpos(): Passing null to parameter #1 ($haystack) of type string is deprecated in /hosting/www/clickea.net/public/wp-content/themes/Divi/includes/builder/module/helpers/HoverOptions.php on line 71 Deprecated: strpos(): Passing null to parameter #1 ($haystack) of type string is deprecated in /hosting/www/clickea.net/public/wp-content/themes/Divi/includes/builder/module/helpers/HoverOptions.php on line 71 Deprecated: strpos(): Passing null to parameter #1 ($haystack) of type string is deprecated in /hosting/www/clickea.net/public/wp-content/themes/Divi/includes/builder/module/helpers/HoverOptions.php on line 71 Deprecated: strpos(): Passing null to parameter #1 ($haystack) of type string is deprecated in /hosting/www/clickea.net/public/wp-content/themes/Divi/includes/builder/module/helpers/HoverOptions.php on line 71 Deprecated: strpos(): Passing null to parameter #1 ($haystack) of type string is deprecated in /hosting/www/clickea.net/public/wp-content/themes/Divi/includes/builder/module/helpers/HoverOptions.php on line 71 Deprecated: strpos(): Passing null to parameter #1 ($haystack) of type string is deprecated in /hosting/www/clickea.net/public/wp-content/themes/Divi/includes/builder/module/helpers/HoverOptions.php on line 71 Deprecated: strpos(): Passing null to parameter #1 ($haystack) of type string is deprecated in /hosting/www/clickea.net/public/wp-content/themes/Divi/includes/builder/module/helpers/HoverOptions.php on line 71 Deprecated: strpos(): Passing null to parameter #1 ($haystack) of type string is deprecated in /hosting/www/clickea.net/public/wp-content/themes/Divi/includes/builder/module/helpers/HoverOptions.php on line 71 Deprecated: strpos(): Passing null to parameter #1 ($haystack) of type string is deprecated in /hosting/www/clickea.net/public/wp-content/themes/Divi/includes/builder/module/helpers/HoverOptions.php on line 71 Deprecated: strpos(): Passing null to parameter #1 ($haystack) of type string is deprecated in /hosting/www/clickea.net/public/wp-content/themes/Divi/includes/builder/module/helpers/HoverOptions.php on line 71 Deprecated: strpos(): Passing null to parameter #1 ($haystack) of type string is deprecated in /hosting/www/clickea.net/public/wp-content/themes/Divi/includes/builder/module/helpers/HoverOptions.php on line 71 Deprecated: strpos(): Passing null to parameter #1 ($haystack) of type string is deprecated in /hosting/www/clickea.net/public/wp-content/themes/Divi/includes/builder/module/helpers/HoverOptions.php on line 71 Deprecated: strpos(): Passing null to parameter #1 ($haystack) of type string is deprecated in /hosting/www/clickea.net/public/wp-content/themes/Divi/includes/builder/module/helpers/HoverOptions.php on line 71 Deprecated: strpos(): Passing null to parameter #1 ($haystack) of type string is deprecated in /hosting/www/clickea.net/public/wp-content/themes/Divi/includes/builder/module/helpers/HoverOptions.php on line 71 Deprecated: strpos(): Passing null to parameter #1 ($haystack) of type string is deprecated in /hosting/www/clickea.net/public/wp-content/themes/Divi/includes/builder/module/helpers/HoverOptions.php on line 71 Deprecated: strpos(): Passing null to parameter #1 ($haystack) of type string is deprecated in /hosting/www/clickea.net/public/wp-content/themes/Divi/includes/builder/module/helpers/HoverOptions.php on line 71 Deprecated: strpos(): Passing null to parameter #1 ($haystack) of type string is deprecated in /hosting/www/clickea.net/public/wp-content/themes/Divi/includes/builder/module/helpers/HoverOptions.php on line 71 Deprecated: strpos(): Passing null to parameter #1 ($haystack) of type string is deprecated in /hosting/www/clickea.net/public/wp-content/themes/Divi/includes/builder/module/helpers/HoverOptions.php on line 71 Deprecated: strpos(): Passing null to parameter #1 ($haystack) of type string is deprecated in /hosting/www/clickea.net/public/wp-content/themes/Divi/includes/builder/module/helpers/HoverOptions.php on line 71 Deprecated: strpos(): Passing null to parameter #1 ($haystack) of type string is deprecated in /hosting/www/clickea.net/public/wp-content/themes/Divi/includes/builder/module/helpers/HoverOptions.php on line 71 Deprecated: strpos(): Passing null to parameter #1 ($haystack) of type string is deprecated in /hosting/www/clickea.net/public/wp-content/themes/Divi/includes/builder/module/helpers/HoverOptions.php on line 71 Deprecated: strpos(): Passing null to parameter #1 ($haystack) of type string is deprecated in /hosting/www/clickea.net/public/wp-content/themes/Divi/includes/builder/module/helpers/HoverOptions.php on line 71 Deprecated: strpos(): Passing null to parameter #1 ($haystack) of type string is deprecated in /hosting/www/clickea.net/public/wp-content/themes/Divi/includes/builder/module/helpers/HoverOptions.php on line 71 Deprecated: strpos(): Passing null to parameter #1 ($haystack) of type string is deprecated in /hosting/www/clickea.net/public/wp-content/themes/Divi/includes/builder/module/helpers/HoverOptions.php on line 71 Deprecated: strpos(): Passing null to parameter #1 ($haystack) of type string is deprecated in /hosting/www/clickea.net/public/wp-content/themes/Divi/includes/builder/module/helpers/HoverOptions.php on line 71 Deprecated: strpos(): Passing null to parameter #1 ($haystack) of type string is deprecated in /hosting/www/clickea.net/public/wp-content/themes/Divi/includes/builder/module/helpers/HoverOptions.php on line 71 Deprecated: strpos(): Passing null to parameter #1 ($haystack) of type string is deprecated in /hosting/www/clickea.net/public/wp-content/themes/Divi/includes/builder/module/helpers/HoverOptions.php on line 71 Deprecated: strpos(): Passing null to parameter #1 ($haystack) of type string is deprecated in /hosting/www/clickea.net/public/wp-content/themes/Divi/includes/builder/module/helpers/HoverOptions.php on line 71 Deprecated: strpos(): Passing null to parameter #1 ($haystack) of type string is deprecated in /hosting/www/clickea.net/public/wp-content/themes/Divi/includes/builder/module/helpers/HoverOptions.php on line 71 Deprecated: strpos(): Passing null to parameter #1 ($haystack) of type string is deprecated in /hosting/www/clickea.net/public/wp-content/themes/Divi/includes/builder/module/helpers/HoverOptions.php on line 71 Deprecated: strpos(): Passing null to parameter #1 ($haystack) of type string is deprecated in /hosting/www/clickea.net/public/wp-content/themes/Divi/includes/builder/module/helpers/HoverOptions.php on line 71 Deprecated: strpos(): Passing null to parameter #1 ($haystack) of type string is deprecated in /hosting/www/clickea.net/public/wp-content/themes/Divi/includes/builder/module/helpers/HoverOptions.php on line 71 Deprecated: strpos(): Passing null to parameter #1 ($haystack) of type string is deprecated in /hosting/www/clickea.net/public/wp-content/themes/Divi/includes/builder/module/helpers/HoverOptions.php on line 71 Deprecated: strpos(): Passing null to parameter #1 ($haystack) of type string is deprecated in /hosting/www/clickea.net/public/wp-content/themes/Divi/includes/builder/module/helpers/HoverOptions.php on line 71 Deprecated: strpos(): Passing null to parameter #1 ($haystack) of type string is deprecated in /hosting/www/clickea.net/public/wp-content/themes/Divi/includes/builder/module/helpers/HoverOptions.php on line 71 Deprecated: strpos(): Passing null to parameter #1 ($haystack) of type string is deprecated in /hosting/www/clickea.net/public/wp-content/themes/Divi/includes/builder/module/helpers/HoverOptions.php on line 71 Deprecated: strpos(): Passing null to parameter #1 ($haystack) of type string is deprecated in /hosting/www/clickea.net/public/wp-content/themes/Divi/includes/builder/module/helpers/HoverOptions.php on line 71 Deprecated: strpos(): Passing null to parameter #1 ($haystack) of type string is deprecated in /hosting/www/clickea.net/public/wp-content/themes/Divi/includes/builder/module/helpers/HoverOptions.php on line 71 Deprecated: strpos(): Passing null to parameter #1 ($haystack) of type string is deprecated in /hosting/www/clickea.net/public/wp-content/themes/Divi/includes/builder/module/helpers/HoverOptions.php on line 71 Deprecated: strpos(): Passing null to parameter #1 ($haystack) of type string is deprecated in /hosting/www/clickea.net/public/wp-content/themes/Divi/includes/builder/module/helpers/HoverOptions.php on line 71 Deprecated: rtrim(): Passing null to parameter #1 ($string) of type string is deprecated in /hosting/www/clickea.net/public/wp-content/themes/Divi/includes/builder/class-et-builder-element.php on line 16522 Deprecated: rtrim(): Passing null to parameter #1 ($string) of type string is deprecated in /hosting/www/clickea.net/public/wp-content/themes/Divi/includes/builder/class-et-builder-element.php on line 16522 Deprecated: strpos(): Passing null to parameter #1 ($haystack) of type string is deprecated in /hosting/www/clickea.net/public/wp-content/themes/Divi/includes/builder/module/helpers/HoverOptions.php on line 71 Deprecated: strpos(): Passing null to parameter #1 ($haystack) of type string is deprecated in /hosting/www/clickea.net/public/wp-content/themes/Divi/includes/builder/module/helpers/HoverOptions.php on line 71 Deprecated: strpos(): Passing null to parameter #1 ($haystack) of type string is deprecated in /hosting/www/clickea.net/public/wp-content/themes/Divi/includes/builder/module/helpers/HoverOptions.php on line 71 Deprecated: strpos(): Passing null to parameter #1 ($haystack) of type string is deprecated in /hosting/www/clickea.net/public/wp-content/themes/Divi/includes/builder/module/helpers/HoverOptions.php on line 71 Deprecated: strpos(): Passing null to parameter #1 ($haystack) of type string is deprecated in /hosting/www/clickea.net/public/wp-content/themes/Divi/includes/builder/module/helpers/HoverOptions.php on line 71 Deprecated: strpos(): Passing null to parameter #1 ($haystack) of type string is deprecated in /hosting/www/clickea.net/public/wp-content/themes/Divi/includes/builder/module/helpers/HoverOptions.php on line 71 Deprecated: strpos(): Passing null to parameter #1 ($haystack) of type string is deprecated in /hosting/www/clickea.net/public/wp-content/themes/Divi/includes/builder/module/helpers/HoverOptions.php on line 71 Deprecated: strpos(): Passing null to parameter #1 ($haystack) of type string is deprecated in /hosting/www/clickea.net/public/wp-content/themes/Divi/includes/builder/module/helpers/HoverOptions.php on line 71 Deprecated: strpos(): Passing null to parameter #1 ($haystack) of type string is deprecated in /hosting/www/clickea.net/public/wp-content/themes/Divi/includes/builder/module/helpers/HoverOptions.php on line 71 Deprecated: strpos(): Passing null to parameter #1 ($haystack) of type string is deprecated in /hosting/www/clickea.net/public/wp-content/themes/Divi/includes/builder/module/helpers/HoverOptions.php on line 71 Deprecated: strpos(): Passing null to parameter #1 ($haystack) of type string is deprecated in /hosting/www/clickea.net/public/wp-content/themes/Divi/includes/builder/module/helpers/HoverOptions.php on line 71 Deprecated: strpos(): Passing null to parameter #1 ($haystack) of type string is deprecated in /hosting/www/clickea.net/public/wp-content/themes/Divi/includes/builder/module/helpers/HoverOptions.php on line 71 Deprecated: strpos(): Passing null to parameter #1 ($haystack) of type string is deprecated in /hosting/www/clickea.net/public/wp-content/themes/Divi/includes/builder/module/helpers/HoverOptions.php on line 71 Deprecated: strpos(): Passing null to parameter #1 ($haystack) of type string is deprecated in /hosting/www/clickea.net/public/wp-content/themes/Divi/includes/builder/module/helpers/HoverOptions.php on line 71 Deprecated: strpos(): Passing null to parameter #1 ($haystack) of type string is deprecated in /hosting/www/clickea.net/public/wp-content/themes/Divi/includes/builder/module/helpers/HoverOptions.php on line 71 Deprecated: strpos(): Passing null to parameter #1 ($haystack) of type string is deprecated in /hosting/www/clickea.net/public/wp-content/themes/Divi/includes/builder/module/helpers/HoverOptions.php on line 71 Deprecated: strpos(): Passing null to parameter #1 ($haystack) of type string is deprecated in /hosting/www/clickea.net/public/wp-content/themes/Divi/includes/builder/module/helpers/HoverOptions.php on line 71 Deprecated: strpos(): Passing null to parameter #1 ($haystack) of type string is deprecated in /hosting/www/clickea.net/public/wp-content/themes/Divi/includes/builder/module/helpers/HoverOptions.php on line 71 Deprecated: strpos(): Passing null to parameter #1 ($haystack) of type string is deprecated in /hosting/www/clickea.net/public/wp-content/themes/Divi/includes/builder/module/helpers/HoverOptions.php on line 71 Deprecated: strpos(): Passing null to parameter #1 ($haystack) of type string is deprecated in /hosting/www/clickea.net/public/wp-content/themes/Divi/includes/builder/module/helpers/HoverOptions.php on line 71 Deprecated: strpos(): Passing null to parameter #1 ($haystack) of type string is deprecated in /hosting/www/clickea.net/public/wp-content/themes/Divi/includes/builder/module/helpers/HoverOptions.php on line 71 Deprecated: strpos(): Passing null to parameter #1 ($haystack) of type string is deprecated in /hosting/www/clickea.net/public/wp-content/themes/Divi/includes/builder/module/helpers/HoverOptions.php on line 71 Deprecated: strpos(): Passing null to parameter #1 ($haystack) of type string is deprecated in /hosting/www/clickea.net/public/wp-content/themes/Divi/includes/builder/module/helpers/HoverOptions.php on line 71 Deprecated: strpos(): Passing null to parameter #1 ($haystack) of type string is deprecated in /hosting/www/clickea.net/public/wp-content/themes/Divi/includes/builder/module/helpers/HoverOptions.php on line 71 Deprecated: strpos(): Passing null to parameter #1 ($haystack) of type string is deprecated in /hosting/www/clickea.net/public/wp-content/themes/Divi/includes/builder/module/helpers/HoverOptions.php on line 71 Deprecated: strpos(): Passing null to parameter #1 ($haystack) of type string is deprecated in /hosting/www/clickea.net/public/wp-content/themes/Divi/includes/builder/module/helpers/HoverOptions.php on line 71 Deprecated: strpos(): Passing null to parameter #1 ($haystack) of type string is deprecated in /hosting/www/clickea.net/public/wp-content/themes/Divi/includes/builder/module/helpers/HoverOptions.php on line 71 Deprecated: strpos(): Passing null to parameter #1 ($haystack) of type string is deprecated in /hosting/www/clickea.net/public/wp-content/themes/Divi/includes/builder/module/helpers/HoverOptions.php on line 71 Deprecated: strpos(): Passing null to parameter #1 ($haystack) of type string is deprecated in /hosting/www/clickea.net/public/wp-content/themes/Divi/includes/builder/module/helpers/HoverOptions.php on line 71 Deprecated: strpos(): Passing null to parameter #1 ($haystack) of type string is deprecated in /hosting/www/clickea.net/public/wp-content/themes/Divi/includes/builder/module/helpers/HoverOptions.php on line 71 Deprecated: strpos(): Passing null to parameter #1 ($haystack) of type string is deprecated in /hosting/www/clickea.net/public/wp-content/themes/Divi/includes/builder/module/helpers/HoverOptions.php on line 71 Deprecated: strpos(): Passing null to parameter #1 ($haystack) of type string is deprecated in /hosting/www/clickea.net/public/wp-content/themes/Divi/includes/builder/module/helpers/HoverOptions.php on line 71 Deprecated: strpos(): Passing null to parameter #1 ($haystack) of type string is deprecated in /hosting/www/clickea.net/public/wp-content/themes/Divi/includes/builder/module/helpers/HoverOptions.php on line 71 Deprecated: strpos(): Passing null to parameter #1 ($haystack) of type string is deprecated in /hosting/www/clickea.net/public/wp-content/themes/Divi/includes/builder/module/helpers/HoverOptions.php on line 71 Deprecated: strpos(): Passing null to parameter #1 ($haystack) of type string is deprecated in /hosting/www/clickea.net/public/wp-content/themes/Divi/includes/builder/module/helpers/HoverOptions.php on line 71 Deprecated: strpos(): Passing null to parameter #1 ($haystack) of type string is deprecated in /hosting/www/clickea.net/public/wp-content/themes/Divi/includes/builder/module/helpers/HoverOptions.php on line 71 Deprecated: strpos(): Passing null to parameter #1 ($haystack) of type string is deprecated in /hosting/www/clickea.net/public/wp-content/themes/Divi/includes/builder/module/helpers/HoverOptions.php on line 71 Deprecated: strpos(): Passing null to parameter #1 ($haystack) of type string is deprecated in /hosting/www/clickea.net/public/wp-content/themes/Divi/includes/builder/module/helpers/HoverOptions.php on line 71 Deprecated: strpos(): Passing null to parameter #1 ($haystack) of type string is deprecated in /hosting/www/clickea.net/public/wp-content/themes/Divi/includes/builder/module/helpers/HoverOptions.php on line 71 Deprecated: strpos(): Passing null to parameter #1 ($haystack) of type string is deprecated in /hosting/www/clickea.net/public/wp-content/themes/Divi/includes/builder/module/helpers/HoverOptions.php on line 71 Deprecated: strpos(): Passing null to parameter #1 ($haystack) of type string is deprecated in /hosting/www/clickea.net/public/wp-content/themes/Divi/includes/builder/module/helpers/HoverOptions.php on line 71 Deprecated: strpos(): Passing null to parameter #1 ($haystack) of type string is deprecated in /hosting/www/clickea.net/public/wp-content/themes/Divi/includes/builder/module/helpers/HoverOptions.php on line 71 Deprecated: strpos(): Passing null to parameter #1 ($haystack) of type string is deprecated in /hosting/www/clickea.net/public/wp-content/themes/Divi/includes/builder/module/helpers/HoverOptions.php on line 71 Deprecated: strpos(): Passing null to parameter #1 ($haystack) of type string is deprecated in /hosting/www/clickea.net/public/wp-content/themes/Divi/includes/builder/module/helpers/HoverOptions.php on line 71 Deprecated: strpos(): Passing null to parameter #1 ($haystack) of type string is deprecated in /hosting/www/clickea.net/public/wp-content/themes/Divi/includes/builder/module/helpers/HoverOptions.php on line 71 Deprecated: strpos(): Passing null to parameter #1 ($haystack) of type string is deprecated in /hosting/www/clickea.net/public/wp-content/themes/Divi/includes/builder/module/helpers/HoverOptions.php on line 71 Deprecated: strpos(): Passing null to parameter #1 ($haystack) of type string is deprecated in /hosting/www/clickea.net/public/wp-content/themes/Divi/includes/builder/module/helpers/HoverOptions.php on line 71 Deprecated: strpos(): Passing null to parameter #1 ($haystack) of type string is deprecated in /hosting/www/clickea.net/public/wp-content/themes/Divi/includes/builder/module/helpers/HoverOptions.php on line 71 Deprecated: strpos(): Passing null to parameter #1 ($haystack) of type string is deprecated in /hosting/www/clickea.net/public/wp-content/themes/Divi/includes/builder/module/helpers/HoverOptions.php on line 71 Deprecated: strpos(): Passing null to parameter #1 ($haystack) of type string is deprecated in /hosting/www/clickea.net/public/wp-content/themes/Divi/includes/builder/module/helpers/HoverOptions.php on line 71 Deprecated: strpos(): Passing null to parameter #1 ($haystack) of type string is deprecated in /hosting/www/clickea.net/public/wp-content/themes/Divi/includes/builder/module/helpers/HoverOptions.php on line 71 Deprecated: strpos(): Passing null to parameter #1 ($haystack) of type string is deprecated in /hosting/www/clickea.net/public/wp-content/themes/Divi/includes/builder/module/helpers/HoverOptions.php on line 71 Deprecated: strpos(): Passing null to parameter #1 ($haystack) of type string is deprecated in /hosting/www/clickea.net/public/wp-content/themes/Divi/includes/builder/module/helpers/HoverOptions.php on line 71 Deprecated: strpos(): Passing null to parameter #1 ($haystack) of type string is deprecated in /hosting/www/clickea.net/public/wp-content/themes/Divi/includes/builder/module/helpers/HoverOptions.php on line 71 Deprecated: strpos(): Passing null to parameter #1 ($haystack) of type string is deprecated in /hosting/www/clickea.net/public/wp-content/themes/Divi/includes/builder/module/helpers/HoverOptions.php on line 71 Deprecated: strpos(): Passing null to parameter #1 ($haystack) of type string is deprecated in /hosting/www/clickea.net/public/wp-content/themes/Divi/includes/builder/module/helpers/HoverOptions.php on line 71 Deprecated: strpos(): Passing null to parameter #1 ($haystack) of type string is deprecated in /hosting/www/clickea.net/public/wp-content/themes/Divi/includes/builder/module/helpers/HoverOptions.php on line 71 Deprecated: strpos(): Passing null to parameter #1 ($haystack) of type string is deprecated in /hosting/www/clickea.net/public/wp-content/themes/Divi/includes/builder/module/helpers/HoverOptions.php on line 71 Deprecated: strpos(): Passing null to parameter #1 ($haystack) of type string is deprecated in /hosting/www/clickea.net/public/wp-content/themes/Divi/includes/builder/module/helpers/HoverOptions.php on line 71 Deprecated: strpos(): Passing null to parameter #1 ($haystack) of type string is deprecated in /hosting/www/clickea.net/public/wp-content/themes/Divi/includes/builder/module/helpers/HoverOptions.php on line 71 Deprecated: strpos(): Passing null to parameter #1 ($haystack) of type string is deprecated in /hosting/www/clickea.net/public/wp-content/themes/Divi/includes/builder/module/helpers/HoverOptions.php on line 71 Deprecated: strpos(): Passing null to parameter #1 ($haystack) of type string is deprecated in /hosting/www/clickea.net/public/wp-content/themes/Divi/includes/builder/module/helpers/HoverOptions.php on line 71 Deprecated: strpos(): Passing null to parameter #1 ($haystack) of type string is deprecated in /hosting/www/clickea.net/public/wp-content/themes/Divi/includes/builder/module/helpers/HoverOptions.php on line 71 Deprecated: strpos(): Passing null to parameter #1 ($haystack) of type string is deprecated in /hosting/www/clickea.net/public/wp-content/themes/Divi/includes/builder/module/helpers/HoverOptions.php on line 71 Deprecated: strpos(): Passing null to parameter #1 ($haystack) of type string is deprecated in /hosting/www/clickea.net/public/wp-content/themes/Divi/includes/builder/module/helpers/HoverOptions.php on line 71 Deprecated: strpos(): Passing null to parameter #1 ($haystack) of type string is deprecated in /hosting/www/clickea.net/public/wp-content/themes/Divi/includes/builder/module/helpers/HoverOptions.php on line 71 Deprecated: strpos(): Passing null to parameter #1 ($haystack) of type string is deprecated in /hosting/www/clickea.net/public/wp-content/themes/Divi/includes/builder/module/helpers/HoverOptions.php on line 71 Deprecated: strpos(): Passing null to parameter #1 ($haystack) of type string is deprecated in /hosting/www/clickea.net/public/wp-content/themes/Divi/includes/builder/module/helpers/HoverOptions.php on line 71 Deprecated: strpos(): Passing null to parameter #1 ($haystack) of type string is deprecated in /hosting/www/clickea.net/public/wp-content/themes/Divi/includes/builder/module/helpers/HoverOptions.php on line 71 Deprecated: strpos(): Passing null to parameter #1 ($haystack) of type string is deprecated in /hosting/www/clickea.net/public/wp-content/themes/Divi/includes/builder/module/helpers/HoverOptions.php on line 71 Deprecated: strpos(): Passing null to parameter #1 ($haystack) of type string is deprecated in /hosting/www/clickea.net/public/wp-content/themes/Divi/includes/builder/module/helpers/HoverOptions.php on line 71 Deprecated: strpos(): Passing null to parameter #1 ($haystack) of type string is deprecated in /hosting/www/clickea.net/public/wp-content/themes/Divi/includes/builder/module/helpers/HoverOptions.php on line 71 Deprecated: strpos(): Passing null to parameter #1 ($haystack) of type string is deprecated in /hosting/www/clickea.net/public/wp-content/themes/Divi/includes/builder/module/helpers/HoverOptions.php on line 71 Deprecated: strpos(): Passing null to parameter #1 ($haystack) of type string is deprecated in /hosting/www/clickea.net/public/wp-content/themes/Divi/includes/builder/module/helpers/HoverOptions.php on line 71 Deprecated: strpos(): Passing null to parameter #1 ($haystack) of type string is deprecated in /hosting/www/clickea.net/public/wp-content/themes/Divi/includes/builder/module/helpers/HoverOptions.php on line 71 Deprecated: strpos(): Passing null to parameter #1 ($haystack) of type string is deprecated in /hosting/www/clickea.net/public/wp-content/themes/Divi/includes/builder/module/helpers/HoverOptions.php on line 71 Deprecated: strpos(): Passing null to parameter #1 ($haystack) of type string is deprecated in /hosting/www/clickea.net/public/wp-content/themes/Divi/includes/builder/module/helpers/HoverOptions.php on line 71 Deprecated: strpos(): Passing null to parameter #1 ($haystack) of type string is deprecated in /hosting/www/clickea.net/public/wp-content/themes/Divi/includes/builder/module/helpers/HoverOptions.php on line 71 Deprecated: strpos(): Passing null to parameter #1 ($haystack) of type string is deprecated in /hosting/www/clickea.net/public/wp-content/themes/Divi/includes/builder/module/helpers/HoverOptions.php on line 71 Deprecated: strpos(): Passing null to parameter #1 ($haystack) of type string is deprecated in /hosting/www/clickea.net/public/wp-content/themes/Divi/includes/builder/module/helpers/HoverOptions.php on line 71 Deprecated: strpos(): Passing null to parameter #1 ($haystack) of type string is deprecated in /hosting/www/clickea.net/public/wp-content/themes/Divi/includes/builder/module/helpers/HoverOptions.php on line 71 Deprecated: strpos(): Passing null to parameter #1 ($haystack) of type string is deprecated in /hosting/www/clickea.net/public/wp-content/themes/Divi/includes/builder/module/helpers/HoverOptions.php on line 71 Deprecated: strpos(): Passing null to parameter #1 ($haystack) of type string is deprecated in /hosting/www/clickea.net/public/wp-content/themes/Divi/includes/builder/module/helpers/HoverOptions.php on line 71 Deprecated: strpos(): Passing null to parameter #1 ($haystack) of type string is deprecated in /hosting/www/clickea.net/public/wp-content/themes/Divi/includes/builder/module/helpers/HoverOptions.php on line 71 Deprecated: strpos(): Passing null to parameter #1 ($haystack) of type string is deprecated in /hosting/www/clickea.net/public/wp-content/themes/Divi/includes/builder/module/helpers/HoverOptions.php on line 71 Deprecated: strpos(): Passing null to parameter #1 ($haystack) of type string is deprecated in /hosting/www/clickea.net/public/wp-content/themes/Divi/includes/builder/module/helpers/HoverOptions.php on line 71 Deprecated: strpos(): Passing null to parameter #1 ($haystack) of type string is deprecated in /hosting/www/clickea.net/public/wp-content/themes/Divi/includes/builder/module/helpers/HoverOptions.php on line 71 Deprecated: strpos(): Passing null to parameter #1 ($haystack) of type string is deprecated in /hosting/www/clickea.net/public/wp-content/themes/Divi/includes/builder/module/helpers/HoverOptions.php on line 71 Deprecated: strpos(): Passing null to parameter #1 ($haystack) of type string is deprecated in /hosting/www/clickea.net/public/wp-content/themes/Divi/includes/builder/module/helpers/HoverOptions.php on line 71 Deprecated: strpos(): Passing null to parameter #1 ($haystack) of type string is deprecated in /hosting/www/clickea.net/public/wp-content/themes/Divi/includes/builder/module/helpers/HoverOptions.php on line 71 Deprecated: strpos(): Passing null to parameter #1 ($haystack) of type string is deprecated in /hosting/www/clickea.net/public/wp-content/themes/Divi/includes/builder/module/helpers/HoverOptions.php on line 71 Deprecated: strpos(): Passing null to parameter #1 ($haystack) of type string is deprecated in /hosting/www/clickea.net/public/wp-content/themes/Divi/includes/builder/module/helpers/HoverOptions.php on line 71 Deprecated: strpos(): Passing null to parameter #1 ($haystack) of type string is deprecated in /hosting/www/clickea.net/public/wp-content/themes/Divi/includes/builder/module/helpers/HoverOptions.php on line 71 Deprecated: strpos(): Passing null to parameter #1 ($haystack) of type string is deprecated in /hosting/www/clickea.net/public/wp-content/themes/Divi/includes/builder/module/helpers/HoverOptions.php on line 71 Deprecated: strpos(): Passing null to parameter #1 ($haystack) of type string is deprecated in /hosting/www/clickea.net/public/wp-content/themes/Divi/includes/builder/module/helpers/HoverOptions.php on line 71 Deprecated: strpos(): Passing null to parameter #1 ($haystack) of type string is deprecated in /hosting/www/clickea.net/public/wp-content/themes/Divi/includes/builder/module/helpers/HoverOptions.php on line 71 Deprecated: strpos(): Passing null to parameter #1 ($haystack) of type string is deprecated in /hosting/www/clickea.net/public/wp-content/themes/Divi/includes/builder/module/helpers/HoverOptions.php on line 71 Deprecated: strpos(): Passing null to parameter #1 ($haystack) of type string is deprecated in /hosting/www/clickea.net/public/wp-content/themes/Divi/includes/builder/module/helpers/HoverOptions.php on line 71 Deprecated: strpos(): Passing null to parameter #1 ($haystack) of type string is deprecated in /hosting/www/clickea.net/public/wp-content/themes/Divi/includes/builder/module/helpers/HoverOptions.php on line 71 Deprecated: strpos(): Passing null to parameter #1 ($haystack) of type string is deprecated in /hosting/www/clickea.net/public/wp-content/themes/Divi/includes/builder/module/helpers/HoverOptions.php on line 71 Deprecated: strpos(): Passing null to parameter #1 ($haystack) of type string is deprecated in /hosting/www/clickea.net/public/wp-content/themes/Divi/includes/builder/module/helpers/HoverOptions.php on line 71 Deprecated: strpos(): Passing null to parameter #1 ($haystack) of type string is deprecated in /hosting/www/clickea.net/public/wp-content/themes/Divi/includes/builder/module/helpers/HoverOptions.php on line 71 Deprecated: strpos(): Passing null to parameter #1 ($haystack) of type string is deprecated in /hosting/www/clickea.net/public/wp-content/themes/Divi/includes/builder/module/helpers/HoverOptions.php on line 71 Deprecated: strpos(): Passing null to parameter #1 ($haystack) of type string is deprecated in /hosting/www/clickea.net/public/wp-content/themes/Divi/includes/builder/module/helpers/HoverOptions.php on line 71 Deprecated: strpos(): Passing null to parameter #1 ($haystack) of type string is deprecated in /hosting/www/clickea.net/public/wp-content/themes/Divi/includes/builder/module/helpers/HoverOptions.php on line 71 Deprecated: strpos(): Passing null to parameter #1 ($haystack) of type string is deprecated in /hosting/www/clickea.net/public/wp-content/themes/Divi/includes/builder/module/helpers/HoverOptions.php on line 71 Deprecated: strpos(): Passing null to parameter #1 ($haystack) of type string is deprecated in /hosting/www/clickea.net/public/wp-content/themes/Divi/includes/builder/module/helpers/HoverOptions.php on line 71 Deprecated: strpos(): Passing null to parameter #1 ($haystack) of type string is deprecated in /hosting/www/clickea.net/public/wp-content/themes/Divi/includes/builder/module/helpers/HoverOptions.php on line 71 Deprecated: strpos(): Passing null to parameter #1 ($haystack) of type string is deprecated in /hosting/www/clickea.net/public/wp-content/themes/Divi/includes/builder/module/helpers/HoverOptions.php on line 71 Deprecated: strpos(): Passing null to parameter #1 ($haystack) of type string is deprecated in /hosting/www/clickea.net/public/wp-content/themes/Divi/includes/builder/module/helpers/HoverOptions.php on line 71 Deprecated: strpos(): Passing null to parameter #1 ($haystack) of type string is deprecated in /hosting/www/clickea.net/public/wp-content/themes/Divi/includes/builder/module/helpers/HoverOptions.php on line 71 Deprecated: strpos(): Passing null to parameter #1 ($haystack) of type string is deprecated in /hosting/www/clickea.net/public/wp-content/themes/Divi/includes/builder/module/helpers/HoverOptions.php on line 71 Deprecated: strpos(): Passing null to parameter #1 ($haystack) of type string is deprecated in /hosting/www/clickea.net/public/wp-content/themes/Divi/includes/builder/module/helpers/HoverOptions.php on line 71 Deprecated: strpos(): Passing null to parameter #1 ($haystack) of type string is deprecated in /hosting/www/clickea.net/public/wp-content/themes/Divi/includes/builder/module/helpers/HoverOptions.php on line 71 Deprecated: strpos(): Passing null to parameter #1 ($haystack) of type string is deprecated in /hosting/www/clickea.net/public/wp-content/themes/Divi/includes/builder/module/helpers/HoverOptions.php on line 71 Deprecated: strpos(): Passing null to parameter #1 ($haystack) of type string is deprecated in /hosting/www/clickea.net/public/wp-content/themes/Divi/includes/builder/module/helpers/HoverOptions.php on line 71 Deprecated: strpos(): Passing null to parameter #1 ($haystack) of type string is deprecated in /hosting/www/clickea.net/public/wp-content/themes/Divi/includes/builder/module/helpers/HoverOptions.php on line 71 Deprecated: strpos(): Passing null to parameter #1 ($haystack) of type string is deprecated in /hosting/www/clickea.net/public/wp-content/themes/Divi/includes/builder/module/helpers/HoverOptions.php on line 71 Deprecated: strpos(): Passing null to parameter #1 ($haystack) of type string is deprecated in /hosting/www/clickea.net/public/wp-content/themes/Divi/includes/builder/module/helpers/HoverOptions.php on line 71 Deprecated: strpos(): Passing null to parameter #1 ($haystack) of type string is deprecated in /hosting/www/clickea.net/public/wp-content/themes/Divi/includes/builder/module/helpers/HoverOptions.php on line 71 Deprecated: strpos(): Passing null to parameter #1 ($haystack) of type string is deprecated in /hosting/www/clickea.net/public/wp-content/themes/Divi/includes/builder/module/helpers/HoverOptions.php on line 71 Deprecated: strpos(): Passing null to parameter #1 ($haystack) of type string is deprecated in /hosting/www/clickea.net/public/wp-content/themes/Divi/includes/builder/module/helpers/HoverOptions.php on line 71 Deprecated: strpos(): Passing null to parameter #1 ($haystack) of type string is deprecated in /hosting/www/clickea.net/public/wp-content/themes/Divi/includes/builder/module/helpers/HoverOptions.php on line 71 Deprecated: strpos(): Passing null to parameter #1 ($haystack) of type string is deprecated in /hosting/www/clickea.net/public/wp-content/themes/Divi/includes/builder/module/helpers/HoverOptions.php on line 71 Deprecated: strpos(): Passing null to parameter #1 ($haystack) of type string is deprecated in /hosting/www/clickea.net/public/wp-content/themes/Divi/includes/builder/module/helpers/HoverOptions.php on line 71 Deprecated: strpos(): Passing null to parameter #1 ($haystack) of type string is deprecated in /hosting/www/clickea.net/public/wp-content/themes/Divi/includes/builder/module/helpers/HoverOptions.php on line 71 Deprecated: strpos(): Passing null to parameter #1 ($haystack) of type string is deprecated in /hosting/www/clickea.net/public/wp-content/themes/Divi/includes/builder/module/helpers/HoverOptions.php on line 71 Deprecated: strpos(): Passing null to parameter #1 ($haystack) of type string is deprecated in /hosting/www/clickea.net/public/wp-content/themes/Divi/includes/builder/module/helpers/HoverOptions.php on line 71 Deprecated: strpos(): Passing null to parameter #1 ($haystack) of type string is deprecated in /hosting/www/clickea.net/public/wp-content/themes/Divi/includes/builder/module/helpers/HoverOptions.php on line 71 Deprecated: strpos(): Passing null to parameter #1 ($haystack) of type string is deprecated in /hosting/www/clickea.net/public/wp-content/themes/Divi/includes/builder/module/helpers/HoverOptions.php on line 71 Deprecated: strpos(): Passing null to parameter #1 ($haystack) of type string is deprecated in /hosting/www/clickea.net/public/wp-content/themes/Divi/includes/builder/module/helpers/HoverOptions.php on line 71 Deprecated: strpos(): Passing null to parameter #1 ($haystack) of type string is deprecated in /hosting/www/clickea.net/public/wp-content/themes/Divi/includes/builder/module/helpers/HoverOptions.php on line 71 Deprecated: strpos(): Passing null to parameter #1 ($haystack) of type string is deprecated in /hosting/www/clickea.net/public/wp-content/themes/Divi/includes/builder/module/helpers/HoverOptions.php on line 71 Deprecated: strpos(): Passing null to parameter #1 ($haystack) of type string is deprecated in /hosting/www/clickea.net/public/wp-content/themes/Divi/includes/builder/module/helpers/HoverOptions.php on line 71 Deprecated: strpos(): Passing null to parameter #1 ($haystack) of type string is deprecated in /hosting/www/clickea.net/public/wp-content/themes/Divi/includes/builder/module/helpers/HoverOptions.php on line 71 Deprecated: strpos(): Passing null to parameter #1 ($haystack) of type string is deprecated in /hosting/www/clickea.net/public/wp-content/themes/Divi/includes/builder/module/helpers/HoverOptions.php on line 71 Deprecated: strpos(): Passing null to parameter #1 ($haystack) of type string is deprecated in /hosting/www/clickea.net/public/wp-content/themes/Divi/includes/builder/module/helpers/HoverOptions.php on line 71 Deprecated: strpos(): Passing null to parameter #1 ($haystack) of type string is deprecated in /hosting/www/clickea.net/public/wp-content/themes/Divi/includes/builder/module/helpers/HoverOptions.php on line 71 Deprecated: strpos(): Passing null to parameter #1 ($haystack) of type string is deprecated in /hosting/www/clickea.net/public/wp-content/themes/Divi/includes/builder/module/helpers/HoverOptions.php on line 71 Deprecated: strpos(): Passing null to parameter #1 ($haystack) of type string is deprecated in /hosting/www/clickea.net/public/wp-content/themes/Divi/includes/builder/module/helpers/HoverOptions.php on line 71 Deprecated: strpos(): Passing null to parameter #1 ($haystack) of type string is deprecated in /hosting/www/clickea.net/public/wp-content/themes/Divi/includes/builder/module/helpers/HoverOptions.php on line 71 Deprecated: strpos(): Passing null to parameter #1 ($haystack) of type string is deprecated in /hosting/www/clickea.net/public/wp-content/themes/Divi/includes/builder/module/helpers/HoverOptions.php on line 71 Deprecated: strpos(): Passing null to parameter #1 ($haystack) of type string is deprecated in /hosting/www/clickea.net/public/wp-content/themes/Divi/includes/builder/module/helpers/HoverOptions.php on line 71 Deprecated: strpos(): Passing null to parameter #1 ($haystack) of type string is deprecated in /hosting/www/clickea.net/public/wp-content/themes/Divi/includes/builder/module/helpers/HoverOptions.php on line 71 Deprecated: strpos(): Passing null to parameter #1 ($haystack) of type string is deprecated in /hosting/www/clickea.net/public/wp-content/themes/Divi/includes/builder/module/helpers/HoverOptions.php on line 71 Deprecated: strpos(): Passing null to parameter #1 ($haystack) of type string is deprecated in /hosting/www/clickea.net/public/wp-content/themes/Divi/includes/builder/module/helpers/HoverOptions.php on line 71 Deprecated: strpos(): Passing null to parameter #1 ($haystack) of type string is deprecated in /hosting/www/clickea.net/public/wp-content/themes/Divi/includes/builder/module/helpers/HoverOptions.php on line 71 Deprecated: strpos(): Passing null to parameter #1 ($haystack) of type string is deprecated in /hosting/www/clickea.net/public/wp-content/themes/Divi/includes/builder/module/helpers/HoverOptions.php on line 71 Deprecated: strpos(): Passing null to parameter #1 ($haystack) of type string is deprecated in /hosting/www/clickea.net/public/wp-content/themes/Divi/includes/builder/module/helpers/HoverOptions.php on line 71 Deprecated: strpos(): Passing null to parameter #1 ($haystack) of type string is deprecated in /hosting/www/clickea.net/public/wp-content/themes/Divi/includes/builder/module/helpers/HoverOptions.php on line 71 Deprecated: strpos(): Passing null to parameter #1 ($haystack) of type string is deprecated in /hosting/www/clickea.net/public/wp-content/themes/Divi/includes/builder/module/helpers/HoverOptions.php on line 71 Deprecated: strpos(): Passing null to parameter #1 ($haystack) of type string is deprecated in /hosting/www/clickea.net/public/wp-content/themes/Divi/includes/builder/module/helpers/HoverOptions.php on line 71 Deprecated: strpos(): Passing null to parameter #1 ($haystack) of type string is deprecated in /hosting/www/clickea.net/public/wp-content/themes/Divi/includes/builder/module/helpers/HoverOptions.php on line 71 Deprecated: strpos(): Passing null to parameter #1 ($haystack) of type string is deprecated in /hosting/www/clickea.net/public/wp-content/themes/Divi/includes/builder/module/helpers/HoverOptions.php on line 71 Deprecated: strpos(): Passing null to parameter #1 ($haystack) of type string is deprecated in /hosting/www/clickea.net/public/wp-content/themes/Divi/includes/builder/module/helpers/HoverOptions.php on line 71 Deprecated: strpos(): Passing null to parameter #1 ($haystack) of type string is deprecated in /hosting/www/clickea.net/public/wp-content/themes/Divi/includes/builder/module/helpers/HoverOptions.php on line 71 Deprecated: strpos(): Passing null to parameter #1 ($haystack) of type string is deprecated in /hosting/www/clickea.net/public/wp-content/themes/Divi/includes/builder/module/helpers/HoverOptions.php on line 71 Deprecated: strpos(): Passing null to parameter #1 ($haystack) of type string is deprecated in /hosting/www/clickea.net/public/wp-content/themes/Divi/includes/builder/module/helpers/HoverOptions.php on line 71 Deprecated: strpos(): Passing null to parameter #1 ($haystack) of type string is deprecated in /hosting/www/clickea.net/public/wp-content/themes/Divi/includes/builder/module/helpers/HoverOptions.php on line 71 Deprecated: strpos(): Passing null to parameter #1 ($haystack) of type string is deprecated in /hosting/www/clickea.net/public/wp-content/themes/Divi/includes/builder/module/helpers/HoverOptions.php on line 71 Deprecated: strpos(): Passing null to parameter #1 ($haystack) of type string is deprecated in /hosting/www/clickea.net/public/wp-content/themes/Divi/includes/builder/module/helpers/HoverOptions.php on line 71 Deprecated: strpos(): Passing null to parameter #1 ($haystack) of type string is deprecated in /hosting/www/clickea.net/public/wp-content/themes/Divi/includes/builder/module/helpers/HoverOptions.php on line 71 Deprecated: strpos(): Passing null to parameter #1 ($haystack) of type string is deprecated in /hosting/www/clickea.net/public/wp-content/themes/Divi/includes/builder/module/helpers/HoverOptions.php on line 71 Deprecated: strpos(): Passing null to parameter #1 ($haystack) of type string is deprecated in /hosting/www/clickea.net/public/wp-content/themes/Divi/includes/builder/module/helpers/HoverOptions.php on line 71 Deprecated: strpos(): Passing null to parameter #1 ($haystack) of type string is deprecated in /hosting/www/clickea.net/public/wp-content/themes/Divi/includes/builder/module/helpers/HoverOptions.php on line 71 Deprecated: strpos(): Passing null to parameter #1 ($haystack) of type string is deprecated in /hosting/www/clickea.net/public/wp-content/themes/Divi/includes/builder/module/helpers/HoverOptions.php on line 71 Deprecated: strpos(): Passing null to parameter #1 ($haystack) of type string is deprecated in /hosting/www/clickea.net/public/wp-content/themes/Divi/includes/builder/module/helpers/HoverOptions.php on line 71 Deprecated: strpos(): Passing null to parameter #1 ($haystack) of type string is deprecated in /hosting/www/clickea.net/public/wp-content/themes/Divi/includes/builder/module/helpers/HoverOptions.php on line 71 Deprecated: strpos(): Passing null to parameter #1 ($haystack) of type string is deprecated in /hosting/www/clickea.net/public/wp-content/themes/Divi/includes/builder/module/helpers/HoverOptions.php on line 71 Deprecated: strpos(): Passing null to parameter #1 ($haystack) of type string is deprecated in /hosting/www/clickea.net/public/wp-content/themes/Divi/includes/builder/module/helpers/HoverOptions.php on line 71 Deprecated: strpos(): Passing null to parameter #1 ($haystack) of type string is deprecated in /hosting/www/clickea.net/public/wp-content/themes/Divi/includes/builder/module/helpers/HoverOptions.php on line 71 Deprecated: strpos(): Passing null to parameter #1 ($haystack) of type string is deprecated in /hosting/www/clickea.net/public/wp-content/themes/Divi/includes/builder/module/helpers/HoverOptions.php on line 71 Deprecated: strpos(): Passing null to parameter #1 ($haystack) of type string is deprecated in /hosting/www/clickea.net/public/wp-content/themes/Divi/includes/builder/module/helpers/HoverOptions.php on line 71 Deprecated: strpos(): Passing null to parameter #1 ($haystack) of type string is deprecated in /hosting/www/clickea.net/public/wp-content/themes/Divi/includes/builder/module/helpers/HoverOptions.php on line 71 Deprecated: strpos(): Passing null to parameter #1 ($haystack) of type string is deprecated in /hosting/www/clickea.net/public/wp-content/themes/Divi/includes/builder/module/helpers/HoverOptions.php on line 71 Deprecated: strpos(): Passing null to parameter #1 ($haystack) of type string is deprecated in /hosting/www/clickea.net/public/wp-content/themes/Divi/includes/builder/module/helpers/HoverOptions.php on line 71 Deprecated: strpos(): Passing null to parameter #1 ($haystack) of type string is deprecated in /hosting/www/clickea.net/public/wp-content/themes/Divi/includes/builder/module/helpers/HoverOptions.php on line 71 Deprecated: strpos(): Passing null to parameter #1 ($haystack) of type string is deprecated in /hosting/www/clickea.net/public/wp-content/themes/Divi/includes/builder/module/helpers/HoverOptions.php on line 71 Deprecated: strpos(): Passing null to parameter #1 ($haystack) of type string is deprecated in /hosting/www/clickea.net/public/wp-content/themes/Divi/includes/builder/module/helpers/HoverOptions.php on line 71 Deprecated: strpos(): Passing null to parameter #1 ($haystack) of type string is deprecated in /hosting/www/clickea.net/public/wp-content/themes/Divi/includes/builder/module/helpers/HoverOptions.php on line 71 Deprecated: strpos(): Passing null to parameter #1 ($haystack) of type string is deprecated in /hosting/www/clickea.net/public/wp-content/themes/Divi/includes/builder/module/helpers/HoverOptions.php on line 71 Deprecated: strpos(): Passing null to parameter #1 ($haystack) of type string is deprecated in /hosting/www/clickea.net/public/wp-content/themes/Divi/includes/builder/module/helpers/HoverOptions.php on line 71 Deprecated: strpos(): Passing null to parameter #1 ($haystack) of type string is deprecated in /hosting/www/clickea.net/public/wp-content/themes/Divi/includes/builder/module/helpers/HoverOptions.php on line 71 Deprecated: strpos(): Passing null to parameter #1 ($haystack) of type string is deprecated in /hosting/www/clickea.net/public/wp-content/themes/Divi/includes/builder/module/helpers/HoverOptions.php on line 71 Deprecated: strpos(): Passing null to parameter #1 ($haystack) of type string is deprecated in /hosting/www/clickea.net/public/wp-content/themes/Divi/includes/builder/module/helpers/HoverOptions.php on line 71 Deprecated: strpos(): Passing null to parameter #1 ($haystack) of type string is deprecated in /hosting/www/clickea.net/public/wp-content/themes/Divi/includes/builder/module/helpers/HoverOptions.php on line 71 Deprecated: strpos(): Passing null to parameter #1 ($haystack) of type string is deprecated in /hosting/www/clickea.net/public/wp-content/themes/Divi/includes/builder/module/helpers/HoverOptions.php on line 71 Deprecated: strpos(): Passing null to parameter #1 ($haystack) of type string is deprecated in /hosting/www/clickea.net/public/wp-content/themes/Divi/includes/builder/module/helpers/HoverOptions.php on line 71 Deprecated: strpos(): Passing null to parameter #1 ($haystack) of type string is deprecated in /hosting/www/clickea.net/public/wp-content/themes/Divi/includes/builder/module/helpers/HoverOptions.php on line 71 Deprecated: strpos(): Passing null to parameter #1 ($haystack) of type string is deprecated in /hosting/www/clickea.net/public/wp-content/themes/Divi/includes/builder/module/helpers/HoverOptions.php on line 71 Deprecated: strpos(): Passing null to parameter #1 ($haystack) of type string is deprecated in /hosting/www/clickea.net/public/wp-content/themes/Divi/includes/builder/module/helpers/HoverOptions.php on line 71 Deprecated: strpos(): Passing null to parameter #1 ($haystack) of type string is deprecated in /hosting/www/clickea.net/public/wp-content/themes/Divi/includes/builder/module/helpers/HoverOptions.php on line 71 Deprecated: strpos(): Passing null to parameter #1 ($haystack) of type string is deprecated in /hosting/www/clickea.net/public/wp-content/themes/Divi/includes/builder/module/helpers/HoverOptions.php on line 71 Deprecated: strpos(): Passing null to parameter #1 ($haystack) of type string is deprecated in /hosting/www/clickea.net/public/wp-content/themes/Divi/includes/builder/module/helpers/HoverOptions.php on line 71 Deprecated: strpos(): Passing null to parameter #1 ($haystack) of type string is deprecated in /hosting/www/clickea.net/public/wp-content/themes/Divi/includes/builder/module/helpers/HoverOptions.php on line 71 Deprecated: strpos(): Passing null to parameter #1 ($haystack) of type string is deprecated in /hosting/www/clickea.net/public/wp-content/themes/Divi/includes/builder/module/helpers/HoverOptions.php on line 71 Deprecated: strpos(): Passing null to parameter #1 ($haystack) of type string is deprecated in /hosting/www/clickea.net/public/wp-content/themes/Divi/includes/builder/module/helpers/HoverOptions.php on line 71 Deprecated: strpos(): Passing null to parameter #1 ($haystack) of type string is deprecated in /hosting/www/clickea.net/public/wp-content/themes/Divi/includes/builder/module/helpers/HoverOptions.php on line 71 Deprecated: strpos(): Passing null to parameter #1 ($haystack) of type string is deprecated in /hosting/www/clickea.net/public/wp-content/themes/Divi/includes/builder/module/helpers/HoverOptions.php on line 71 Deprecated: strpos(): Passing null to parameter #1 ($haystack) of type string is deprecated in /hosting/www/clickea.net/public/wp-content/themes/Divi/includes/builder/module/helpers/HoverOptions.php on line 71 Deprecated: rtrim(): Passing null to parameter #1 ($string) of type string is deprecated in /hosting/www/clickea.net/public/wp-content/themes/Divi/includes/builder/class-et-builder-element.php on line 16522 Deprecated: strpos(): Passing null to parameter #1 ($haystack) of type string is deprecated in /hosting/www/clickea.net/public/wp-content/themes/Divi/includes/builder/module/helpers/HoverOptions.php on line 71 Deprecated: strpos(): Passing null to parameter #1 ($haystack) of type string is deprecated in /hosting/www/clickea.net/public/wp-content/themes/Divi/includes/builder/module/helpers/HoverOptions.php on line 71 Deprecated: strpos(): Passing null to parameter #1 ($haystack) of type string is deprecated in /hosting/www/clickea.net/public/wp-content/themes/Divi/includes/builder/module/helpers/HoverOptions.php on line 71 Deprecated: strpos(): Passing null to parameter #1 ($haystack) of type string is deprecated in /hosting/www/clickea.net/public/wp-content/themes/Divi/includes/builder/module/helpers/HoverOptions.php on line 71 Deprecated: strpos(): Passing null to parameter #1 ($haystack) of type string is deprecated in /hosting/www/clickea.net/public/wp-content/themes/Divi/includes/builder/module/helpers/HoverOptions.php on line 71 Deprecated: strpos(): Passing null to parameter #1 ($haystack) of type string is deprecated in /hosting/www/clickea.net/public/wp-content/themes/Divi/includes/builder/module/helpers/HoverOptions.php on line 71 Deprecated: strpos(): Passing null to parameter #1 ($haystack) of type string is deprecated in /hosting/www/clickea.net/public/wp-content/themes/Divi/includes/builder/module/helpers/HoverOptions.php on line 71 Deprecated: strpos(): Passing null to parameter #1 ($haystack) of type string is deprecated in /hosting/www/clickea.net/public/wp-content/themes/Divi/includes/builder/module/helpers/HoverOptions.php on line 71 Deprecated: strpos(): Passing null to parameter #1 ($haystack) of type string is deprecated in /hosting/www/clickea.net/public/wp-content/themes/Divi/includes/builder/module/helpers/HoverOptions.php on line 71 Deprecated: strpos(): Passing null to parameter #1 ($haystack) of type string is deprecated in /hosting/www/clickea.net/public/wp-content/themes/Divi/includes/builder/module/helpers/HoverOptions.php on line 71 Deprecated: strpos(): Passing null to parameter #1 ($haystack) of type string is deprecated in /hosting/www/clickea.net/public/wp-content/themes/Divi/includes/builder/module/helpers/HoverOptions.php on line 71 Deprecated: strpos(): Passing null to parameter #1 ($haystack) of type string is deprecated in /hosting/www/clickea.net/public/wp-content/themes/Divi/includes/builder/module/helpers/HoverOptions.php on line 71 Deprecated: strpos(): Passing null to parameter #1 ($haystack) of type string is deprecated in /hosting/www/clickea.net/public/wp-content/themes/Divi/includes/builder/module/helpers/HoverOptions.php on line 71 Deprecated: strpos(): Passing null to parameter #1 ($haystack) of type string is deprecated in /hosting/www/clickea.net/public/wp-content/themes/Divi/includes/builder/module/helpers/HoverOptions.php on line 71 Deprecated: strpos(): Passing null to parameter #1 ($haystack) of type string is deprecated in /hosting/www/clickea.net/public/wp-content/themes/Divi/includes/builder/module/helpers/HoverOptions.php on line 71 Deprecated: strpos(): Passing null to parameter #1 ($haystack) of type string is deprecated in /hosting/www/clickea.net/public/wp-content/themes/Divi/includes/builder/module/helpers/HoverOptions.php on line 71 Deprecated: strpos(): Passing null to parameter #1 ($haystack) of type string is deprecated in /hosting/www/clickea.net/public/wp-content/themes/Divi/includes/builder/module/helpers/HoverOptions.php on line 71 Deprecated: strpos(): Passing null to parameter #1 ($haystack) of type string is deprecated in /hosting/www/clickea.net/public/wp-content/themes/Divi/includes/builder/module/helpers/HoverOptions.php on line 71 Deprecated: strpos(): Passing null to parameter #1 ($haystack) of type string is deprecated in /hosting/www/clickea.net/public/wp-content/themes/Divi/includes/builder/module/helpers/HoverOptions.php on line 71 Deprecated: strpos(): Passing null to parameter #1 ($haystack) of type string is deprecated in /hosting/www/clickea.net/public/wp-content/themes/Divi/includes/builder/module/helpers/HoverOptions.php on line 71 Deprecated: strpos(): Passing null to parameter #1 ($haystack) of type string is deprecated in /hosting/www/clickea.net/public/wp-content/themes/Divi/includes/builder/module/helpers/HoverOptions.php on line 71 Deprecated: strpos(): Passing null to parameter #1 ($haystack) of type string is deprecated in /hosting/www/clickea.net/public/wp-content/themes/Divi/includes/builder/module/helpers/HoverOptions.php on line 71 Deprecated: strpos(): Passing null to parameter #1 ($haystack) of type string is deprecated in /hosting/www/clickea.net/public/wp-content/themes/Divi/includes/builder/module/helpers/HoverOptions.php on line 71 Deprecated: strpos(): Passing null to parameter #1 ($haystack) of type string is deprecated in /hosting/www/clickea.net/public/wp-content/themes/Divi/includes/builder/module/helpers/HoverOptions.php on line 71 Deprecated: strpos(): Passing null to parameter #1 ($haystack) of type string is deprecated in /hosting/www/clickea.net/public/wp-content/themes/Divi/includes/builder/module/helpers/HoverOptions.php on line 71 Deprecated: strpos(): Passing null to parameter #1 ($haystack) of type string is deprecated in /hosting/www/clickea.net/public/wp-content/themes/Divi/includes/builder/module/helpers/HoverOptions.php on line 71 Deprecated: strpos(): Passing null to parameter #1 ($haystack) of type string is deprecated in /hosting/www/clickea.net/public/wp-content/themes/Divi/includes/builder/module/helpers/HoverOptions.php on line 71 Deprecated: strpos(): Passing null to parameter #1 ($haystack) of type string is deprecated in /hosting/www/clickea.net/public/wp-content/themes/Divi/includes/builder/module/helpers/HoverOptions.php on line 71 Deprecated: strpos(): Passing null to parameter #1 ($haystack) of type string is deprecated in /hosting/www/clickea.net/public/wp-content/themes/Divi/includes/builder/module/helpers/HoverOptions.php on line 71 Deprecated: strpos(): Passing null to parameter #1 ($haystack) of type string is deprecated in /hosting/www/clickea.net/public/wp-content/themes/Divi/includes/builder/module/helpers/HoverOptions.php on line 71 Deprecated: strpos(): Passing null to parameter #1 ($haystack) of type string is deprecated in /hosting/www/clickea.net/public/wp-content/themes/Divi/includes/builder/module/helpers/HoverOptions.php on line 71 Deprecated: strpos(): Passing null to parameter #1 ($haystack) of type string is deprecated in /hosting/www/clickea.net/public/wp-content/themes/Divi/includes/builder/module/helpers/HoverOptions.php on line 71 Deprecated: strpos(): Passing null to parameter #1 ($haystack) of type string is deprecated in /hosting/www/clickea.net/public/wp-content/themes/Divi/includes/builder/module/helpers/HoverOptions.php on line 71 Deprecated: strpos(): Passing null to parameter #1 ($haystack) of type string is deprecated in /hosting/www/clickea.net/public/wp-content/themes/Divi/includes/builder/module/helpers/HoverOptions.php on line 71 Deprecated: strpos(): Passing null to parameter #1 ($haystack) of type string is deprecated in /hosting/www/clickea.net/public/wp-content/themes/Divi/includes/builder/module/helpers/HoverOptions.php on line 71 Deprecated: strpos(): Passing null to parameter #1 ($haystack) of type string is deprecated in /hosting/www/clickea.net/public/wp-content/themes/Divi/includes/builder/module/helpers/HoverOptions.php on line 71 Deprecated: strpos(): Passing null to parameter #1 ($haystack) of type string is deprecated in /hosting/www/clickea.net/public/wp-content/themes/Divi/includes/builder/module/helpers/HoverOptions.php on line 71 Deprecated: strpos(): Passing null to parameter #1 ($haystack) of type string is deprecated in /hosting/www/clickea.net/public/wp-content/themes/Divi/includes/builder/module/helpers/HoverOptions.php on line 71 Deprecated: strpos(): Passing null to parameter #1 ($haystack) of type string is deprecated in /hosting/www/clickea.net/public/wp-content/themes/Divi/includes/builder/module/helpers/HoverOptions.php on line 71 Deprecated: strpos(): Passing null to parameter #1 ($haystack) of type string is deprecated in /hosting/www/clickea.net/public/wp-content/themes/Divi/includes/builder/module/helpers/HoverOptions.php on line 71 Deprecated: strpos(): Passing null to parameter #1 ($haystack) of type string is deprecated in /hosting/www/clickea.net/public/wp-content/themes/Divi/includes/builder/module/helpers/HoverOptions.php on line 71 Deprecated: strpos(): Passing null to parameter #1 ($haystack) of type string is deprecated in /hosting/www/clickea.net/public/wp-content/themes/Divi/includes/builder/module/helpers/HoverOptions.php on line 71 Deprecated: strpos(): Passing null to parameter #1 ($haystack) of type string is deprecated in /hosting/www/clickea.net/public/wp-content/themes/Divi/includes/builder/module/helpers/HoverOptions.php on line 71 Deprecated: strpos(): Passing null to parameter #1 ($haystack) of type string is deprecated in /hosting/www/clickea.net/public/wp-content/themes/Divi/includes/builder/module/helpers/HoverOptions.php on line 71 Deprecated: strpos(): Passing null to parameter #1 ($haystack) of type string is deprecated in /hosting/www/clickea.net/public/wp-content/themes/Divi/includes/builder/module/helpers/HoverOptions.php on line 71 Deprecated: strpos(): Passing null to parameter #1 ($haystack) of type string is deprecated in /hosting/www/clickea.net/public/wp-content/themes/Divi/includes/builder/module/helpers/HoverOptions.php on line 71 Deprecated: strpos(): Passing null to parameter #1 ($haystack) of type string is deprecated in /hosting/www/clickea.net/public/wp-content/themes/Divi/includes/builder/module/helpers/HoverOptions.php on line 71 Deprecated: strpos(): Passing null to parameter #1 ($haystack) of type string is deprecated in /hosting/www/clickea.net/public/wp-content/themes/Divi/includes/builder/module/helpers/HoverOptions.php on line 71 Deprecated: strpos(): Passing null to parameter #1 ($haystack) of type string is deprecated in /hosting/www/clickea.net/public/wp-content/themes/Divi/includes/builder/module/helpers/HoverOptions.php on line 71 Deprecated: strpos(): Passing null to parameter #1 ($haystack) of type string is deprecated in /hosting/www/clickea.net/public/wp-content/themes/Divi/includes/builder/module/helpers/HoverOptions.php on line 71 Deprecated: strpos(): Passing null to parameter #1 ($haystack) of type string is deprecated in /hosting/www/clickea.net/public/wp-content/themes/Divi/includes/builder/module/helpers/HoverOptions.php on line 71 Deprecated: strpos(): Passing null to parameter #1 ($haystack) of type string is deprecated in /hosting/www/clickea.net/public/wp-content/themes/Divi/includes/builder/module/helpers/HoverOptions.php on line 71 Deprecated: strpos(): Passing null to parameter #1 ($haystack) of type string is deprecated in /hosting/www/clickea.net/public/wp-content/themes/Divi/includes/builder/module/helpers/HoverOptions.php on line 71 Deprecated: strpos(): Passing null to parameter #1 ($haystack) of type string is deprecated in /hosting/www/clickea.net/public/wp-content/themes/Divi/includes/builder/module/helpers/HoverOptions.php on line 71 Deprecated: strpos(): Passing null to parameter #1 ($haystack) of type string is deprecated in /hosting/www/clickea.net/public/wp-content/themes/Divi/includes/builder/module/helpers/HoverOptions.php on line 71 Deprecated: strpos(): Passing null to parameter #1 ($haystack) of type string is deprecated in /hosting/www/clickea.net/public/wp-content/themes/Divi/includes/builder/module/helpers/HoverOptions.php on line 71 Deprecated: strpos(): Passing null to parameter #1 ($haystack) of type string is deprecated in /hosting/www/clickea.net/public/wp-content/themes/Divi/includes/builder/module/helpers/HoverOptions.php on line 71 Deprecated: strpos(): Passing null to parameter #1 ($haystack) of type string is deprecated in /hosting/www/clickea.net/public/wp-content/themes/Divi/includes/builder/module/helpers/HoverOptions.php on line 71 Deprecated: strpos(): Passing null to parameter #1 ($haystack) of type string is deprecated in /hosting/www/clickea.net/public/wp-content/themes/Divi/includes/builder/module/helpers/HoverOptions.php on line 71 Deprecated: strpos(): Passing null to parameter #1 ($haystack) of type string is deprecated in /hosting/www/clickea.net/public/wp-content/themes/Divi/includes/builder/module/helpers/HoverOptions.php on line 71 Deprecated: strpos(): Passing null to parameter #1 ($haystack) of type string is deprecated in /hosting/www/clickea.net/public/wp-content/themes/Divi/includes/builder/module/helpers/HoverOptions.php on line 71 Deprecated: strpos(): Passing null to parameter #1 ($haystack) of type string is deprecated in /hosting/www/clickea.net/public/wp-content/themes/Divi/includes/builder/module/helpers/HoverOptions.php on line 71 Deprecated: strpos(): Passing null to parameter #1 ($haystack) of type string is deprecated in /hosting/www/clickea.net/public/wp-content/themes/Divi/includes/builder/module/helpers/HoverOptions.php on line 71 Deprecated: strpos(): Passing null to parameter #1 ($haystack) of type string is deprecated in /hosting/www/clickea.net/public/wp-content/themes/Divi/includes/builder/module/helpers/HoverOptions.php on line 71 Deprecated: strpos(): Passing null to parameter #1 ($haystack) of type string is deprecated in /hosting/www/clickea.net/public/wp-content/themes/Divi/includes/builder/module/helpers/HoverOptions.php on line 71 Deprecated: strpos(): Passing null to parameter #1 ($haystack) of type string is deprecated in /hosting/www/clickea.net/public/wp-content/themes/Divi/includes/builder/module/helpers/HoverOptions.php on line 71 Deprecated: strpos(): Passing null to parameter #1 ($haystack) of type string is deprecated in /hosting/www/clickea.net/public/wp-content/themes/Divi/includes/builder/module/helpers/HoverOptions.php on line 71 Deprecated: strpos(): Passing null to parameter #1 ($haystack) of type string is deprecated in /hosting/www/clickea.net/public/wp-content/themes/Divi/includes/builder/module/helpers/HoverOptions.php on line 71 Deprecated: strpos(): Passing null to parameter #1 ($haystack) of type string is deprecated in /hosting/www/clickea.net/public/wp-content/themes/Divi/includes/builder/module/helpers/HoverOptions.php on line 71 Deprecated: strpos(): Passing null to parameter #1 ($haystack) of type string is deprecated in /hosting/www/clickea.net/public/wp-content/themes/Divi/includes/builder/module/helpers/HoverOptions.php on line 71 Deprecated: strpos(): Passing null to parameter #1 ($haystack) of type string is deprecated in /hosting/www/clickea.net/public/wp-content/themes/Divi/includes/builder/module/helpers/HoverOptions.php on line 71 Deprecated: strpos(): Passing null to parameter #1 ($haystack) of type string is deprecated in /hosting/www/clickea.net/public/wp-content/themes/Divi/includes/builder/module/helpers/HoverOptions.php on line 71 Deprecated: strpos(): Passing null to parameter #1 ($haystack) of type string is deprecated in /hosting/www/clickea.net/public/wp-content/themes/Divi/includes/builder/module/helpers/HoverOptions.php on line 71 Deprecated: strpos(): Passing null to parameter #1 ($haystack) of type string is deprecated in /hosting/www/clickea.net/public/wp-content/themes/Divi/includes/builder/module/helpers/HoverOptions.php on line 71 Deprecated: strpos(): Passing null to parameter #1 ($haystack) of type string is deprecated in /hosting/www/clickea.net/public/wp-content/themes/Divi/includes/builder/module/helpers/HoverOptions.php on line 71 Deprecated: strpos(): Passing null to parameter #1 ($haystack) of type string is deprecated in /hosting/www/clickea.net/public/wp-content/themes/Divi/includes/builder/module/helpers/HoverOptions.php on line 71 Deprecated: strpos(): Passing null to parameter #1 ($haystack) of type string is deprecated in /hosting/www/clickea.net/public/wp-content/themes/Divi/includes/builder/module/helpers/HoverOptions.php on line 71 Deprecated: strpos(): Passing null to parameter #1 ($haystack) of type string is deprecated in /hosting/www/clickea.net/public/wp-content/themes/Divi/includes/builder/module/helpers/HoverOptions.php on line 71 Deprecated: strpos(): Passing null to parameter #1 ($haystack) of type string is deprecated in /hosting/www/clickea.net/public/wp-content/themes/Divi/includes/builder/module/helpers/HoverOptions.php on line 71 Deprecated: strpos(): Passing null to parameter #1 ($haystack) of type string is deprecated in /hosting/www/clickea.net/public/wp-content/themes/Divi/includes/builder/module/helpers/HoverOptions.php on line 71 Deprecated: strpos(): Passing null to parameter #1 ($haystack) of type string is deprecated in /hosting/www/clickea.net/public/wp-content/themes/Divi/includes/builder/module/helpers/HoverOptions.php on line 71 Deprecated: strpos(): Passing null to parameter #1 ($haystack) of type string is deprecated in /hosting/www/clickea.net/public/wp-content/themes/Divi/includes/builder/module/helpers/HoverOptions.php on line 71 Deprecated: strpos(): Passing null to parameter #1 ($haystack) of type string is deprecated in /hosting/www/clickea.net/public/wp-content/themes/Divi/includes/builder/module/helpers/HoverOptions.php on line 71 Deprecated: strpos(): Passing null to parameter #1 ($haystack) of type string is deprecated in /hosting/www/clickea.net/public/wp-content/themes/Divi/includes/builder/module/helpers/HoverOptions.php on line 71 Deprecated: strpos(): Passing null to parameter #1 ($haystack) of type string is deprecated in /hosting/www/clickea.net/public/wp-content/themes/Divi/includes/builder/module/helpers/HoverOptions.php on line 71 Deprecated: strpos(): Passing null to parameter #1 ($haystack) of type string is deprecated in /hosting/www/clickea.net/public/wp-content/themes/Divi/includes/builder/module/helpers/HoverOptions.php on line 71 Deprecated: strpos(): Passing null to parameter #1 ($haystack) of type string is deprecated in /hosting/www/clickea.net/public/wp-content/themes/Divi/includes/builder/module/helpers/HoverOptions.php on line 71 Deprecated: strpos(): Passing null to parameter #1 ($haystack) of type string is deprecated in /hosting/www/clickea.net/public/wp-content/themes/Divi/includes/builder/module/helpers/HoverOptions.php on line 71 Deprecated: strpos(): Passing null to parameter #1 ($haystack) of type string is deprecated in /hosting/www/clickea.net/public/wp-content/themes/Divi/includes/builder/module/helpers/HoverOptions.php on line 71 Deprecated: strpos(): Passing null to parameter #1 ($haystack) of type string is deprecated in /hosting/www/clickea.net/public/wp-content/themes/Divi/includes/builder/module/helpers/HoverOptions.php on line 71 Deprecated: strpos(): Passing null to parameter #1 ($haystack) of type string is deprecated in /hosting/www/clickea.net/public/wp-content/themes/Divi/includes/builder/module/helpers/HoverOptions.php on line 71 Deprecated: strpos(): Passing null to parameter #1 ($haystack) of type string is deprecated in /hosting/www/clickea.net/public/wp-content/themes/Divi/includes/builder/module/helpers/HoverOptions.php on line 71 Deprecated: strpos(): Passing null to parameter #1 ($haystack) of type string is deprecated in /hosting/www/clickea.net/public/wp-content/themes/Divi/includes/builder/module/helpers/HoverOptions.php on line 71 Deprecated: strpos(): Passing null to parameter #1 ($haystack) of type string is deprecated in /hosting/www/clickea.net/public/wp-content/themes/Divi/includes/builder/module/helpers/HoverOptions.php on line 71 Deprecated: strpos(): Passing null to parameter #1 ($haystack) of type string is deprecated in /hosting/www/clickea.net/public/wp-content/themes/Divi/includes/builder/module/helpers/HoverOptions.php on line 71 Deprecated: strpos(): Passing null to parameter #1 ($haystack) of type string is deprecated in /hosting/www/clickea.net/public/wp-content/themes/Divi/includes/builder/module/helpers/HoverOptions.php on line 71 Deprecated: strpos(): Passing null to parameter #1 ($haystack) of type string is deprecated in /hosting/www/clickea.net/public/wp-content/themes/Divi/includes/builder/module/helpers/HoverOptions.php on line 71 Deprecated: strpos(): Passing null to parameter #1 ($haystack) of type string is deprecated in /hosting/www/clickea.net/public/wp-content/themes/Divi/includes/builder/module/helpers/HoverOptions.php on line 71 Deprecated: strpos(): Passing null to parameter #1 ($haystack) of type string is deprecated in /hosting/www/clickea.net/public/wp-content/themes/Divi/includes/builder/module/helpers/HoverOptions.php on line 71 Deprecated: strpos(): Passing null to parameter #1 ($haystack) of type string is deprecated in /hosting/www/clickea.net/public/wp-content/themes/Divi/includes/builder/module/helpers/HoverOptions.php on line 71 Deprecated: strpos(): Passing null to parameter #1 ($haystack) of type string is deprecated in /hosting/www/clickea.net/public/wp-content/themes/Divi/includes/builder/module/helpers/HoverOptions.php on line 71 Deprecated: strpos(): Passing null to parameter #1 ($haystack) of type string is deprecated in /hosting/www/clickea.net/public/wp-content/themes/Divi/includes/builder/module/helpers/HoverOptions.php on line 71 Deprecated: strpos(): Passing null to parameter #1 ($haystack) of type string is deprecated in /hosting/www/clickea.net/public/wp-content/themes/Divi/includes/builder/module/helpers/HoverOptions.php on line 71 Deprecated: strpos(): Passing null to parameter #1 ($haystack) of type string is deprecated in /hosting/www/clickea.net/public/wp-content/themes/Divi/includes/builder/module/helpers/HoverOptions.php on line 71 Deprecated: strpos(): Passing null to parameter #1 ($haystack) of type string is deprecated in /hosting/www/clickea.net/public/wp-content/themes/Divi/includes/builder/module/helpers/HoverOptions.php on line 71 Deprecated: strpos(): Passing null to parameter #1 ($haystack) of type string is deprecated in /hosting/www/clickea.net/public/wp-content/themes/Divi/includes/builder/module/helpers/HoverOptions.php on line 71 Deprecated: strpos(): Passing null to parameter #1 ($haystack) of type string is deprecated in /hosting/www/clickea.net/public/wp-content/themes/Divi/includes/builder/module/helpers/HoverOptions.php on line 71 Deprecated: strpos(): Passing null to parameter #1 ($haystack) of type string is deprecated in /hosting/www/clickea.net/public/wp-content/themes/Divi/includes/builder/module/helpers/HoverOptions.php on line 71 Deprecated: strpos(): Passing null to parameter #1 ($haystack) of type string is deprecated in /hosting/www/clickea.net/public/wp-content/themes/Divi/includes/builder/module/helpers/HoverOptions.php on line 71 Deprecated: strpos(): Passing null to parameter #1 ($haystack) of type string is deprecated in /hosting/www/clickea.net/public/wp-content/themes/Divi/includes/builder/module/helpers/HoverOptions.php on line 71 Deprecated: rtrim(): Passing null to parameter #1 ($string) of type string is deprecated in /hosting/www/clickea.net/public/wp-content/themes/Divi/includes/builder/class-et-builder-element.php on line 16522 Deprecated: strpos(): Passing null to parameter #1 ($haystack) of type string is deprecated in /hosting/www/clickea.net/public/wp-content/themes/Divi/includes/builder/module/helpers/HoverOptions.php on line 71 Deprecated: strpos(): Passing null to parameter #1 ($haystack) of type string is deprecated in /hosting/www/clickea.net/public/wp-content/themes/Divi/includes/builder/module/helpers/HoverOptions.php on line 71 Deprecated: strpos(): Passing null to parameter #1 ($haystack) of type string is deprecated in /hosting/www/clickea.net/public/wp-content/themes/Divi/includes/builder/module/helpers/HoverOptions.php on line 71 Deprecated: strpos(): Passing null to parameter #1 ($haystack) of type string is deprecated in /hosting/www/clickea.net/public/wp-content/themes/Divi/includes/builder/module/helpers/HoverOptions.php on line 71 Deprecated: strpos(): Passing null to parameter #1 ($haystack) of type string is deprecated in /hosting/www/clickea.net/public/wp-content/themes/Divi/includes/builder/module/helpers/HoverOptions.php on line 71 Deprecated: strpos(): Passing null to parameter #1 ($haystack) of type string is deprecated in /hosting/www/clickea.net/public/wp-content/themes/Divi/includes/builder/module/helpers/HoverOptions.php on line 71 Deprecated: strpos(): Passing null to parameter #1 ($haystack) of type string is deprecated in /hosting/www/clickea.net/public/wp-content/themes/Divi/includes/builder/module/helpers/HoverOptions.php on line 71 Deprecated: strpos(): Passing null to parameter #1 ($haystack) of type string is deprecated in /hosting/www/clickea.net/public/wp-content/themes/Divi/includes/builder/module/helpers/HoverOptions.php on line 71 Deprecated: strpos(): Passing null to parameter #1 ($haystack) of type string is deprecated in /hosting/www/clickea.net/public/wp-content/themes/Divi/includes/builder/module/helpers/HoverOptions.php on line 71 Deprecated: strpos(): Passing null to parameter #1 ($haystack) of type string is deprecated in /hosting/www/clickea.net/public/wp-content/themes/Divi/includes/builder/module/helpers/HoverOptions.php on line 71 Deprecated: strpos(): Passing null to parameter #1 ($haystack) of type string is deprecated in /hosting/www/clickea.net/public/wp-content/themes/Divi/includes/builder/module/helpers/HoverOptions.php on line 71 Deprecated: strpos(): Passing null to parameter #1 ($haystack) of type string is deprecated in /hosting/www/clickea.net/public/wp-content/themes/Divi/includes/builder/module/helpers/HoverOptions.php on line 71 Deprecated: strpos(): Passing null to parameter #1 ($haystack) of type string is deprecated in /hosting/www/clickea.net/public/wp-content/themes/Divi/includes/builder/module/helpers/HoverOptions.php on line 71 Deprecated: strpos(): Passing null to parameter #1 ($haystack) of type string is deprecated in /hosting/www/clickea.net/public/wp-content/themes/Divi/includes/builder/module/helpers/HoverOptions.php on line 71 Deprecated: strpos(): Passing null to parameter #1 ($haystack) of type string is deprecated in /hosting/www/clickea.net/public/wp-content/themes/Divi/includes/builder/module/helpers/HoverOptions.php on line 71 Deprecated: strpos(): Passing null to parameter #1 ($haystack) of type string is deprecated in /hosting/www/clickea.net/public/wp-content/themes/Divi/includes/builder/module/helpers/HoverOptions.php on line 71 Deprecated: strpos(): Passing null to parameter #1 ($haystack) of type string is deprecated in /hosting/www/clickea.net/public/wp-content/themes/Divi/includes/builder/module/helpers/HoverOptions.php on line 71 Deprecated: strpos(): Passing null to parameter #1 ($haystack) of type string is deprecated in /hosting/www/clickea.net/public/wp-content/themes/Divi/includes/builder/module/helpers/HoverOptions.php on line 71 Deprecated: strpos(): Passing null to parameter #1 ($haystack) of type string is deprecated in /hosting/www/clickea.net/public/wp-content/themes/Divi/includes/builder/module/helpers/HoverOptions.php on line 71 Deprecated: strpos(): Passing null to parameter #1 ($haystack) of type string is deprecated in /hosting/www/clickea.net/public/wp-content/themes/Divi/includes/builder/module/helpers/HoverOptions.php on line 71 Deprecated: strpos(): Passing null to parameter #1 ($haystack) of type string is deprecated in /hosting/www/clickea.net/public/wp-content/themes/Divi/includes/builder/module/helpers/HoverOptions.php on line 71 Deprecated: strpos(): Passing null to parameter #1 ($haystack) of type string is deprecated in /hosting/www/clickea.net/public/wp-content/themes/Divi/includes/builder/module/helpers/HoverOptions.php on line 71 Deprecated: strpos(): Passing null to parameter #1 ($haystack) of type string is deprecated in /hosting/www/clickea.net/public/wp-content/themes/Divi/includes/builder/module/helpers/HoverOptions.php on line 71 Deprecated: strpos(): Passing null to parameter #1 ($haystack) of type string is deprecated in /hosting/www/clickea.net/public/wp-content/themes/Divi/includes/builder/module/helpers/HoverOptions.php on line 71 Deprecated: strpos(): Passing null to parameter #1 ($haystack) of type string is deprecated in /hosting/www/clickea.net/public/wp-content/themes/Divi/includes/builder/module/helpers/HoverOptions.php on line 71 Deprecated: strpos(): Passing null to parameter #1 ($haystack) of type string is deprecated in /hosting/www/clickea.net/public/wp-content/themes/Divi/includes/builder/module/helpers/HoverOptions.php on line 71 Deprecated: strpos(): Passing null to parameter #1 ($haystack) of type string is deprecated in /hosting/www/clickea.net/public/wp-content/themes/Divi/includes/builder/module/helpers/HoverOptions.php on line 71 Deprecated: strpos(): Passing null to parameter #1 ($haystack) of type string is deprecated in /hosting/www/clickea.net/public/wp-content/themes/Divi/includes/builder/module/helpers/HoverOptions.php on line 71 Deprecated: strpos(): Passing null to parameter #1 ($haystack) of type string is deprecated in /hosting/www/clickea.net/public/wp-content/themes/Divi/includes/builder/module/helpers/HoverOptions.php on line 71 Deprecated: strpos(): Passing null to parameter #1 ($haystack) of type string is deprecated in /hosting/www/clickea.net/public/wp-content/themes/Divi/includes/builder/module/helpers/HoverOptions.php on line 71 Deprecated: strpos(): Passing null to parameter #1 ($haystack) of type string is deprecated in /hosting/www/clickea.net/public/wp-content/themes/Divi/includes/builder/module/helpers/HoverOptions.php on line 71 Deprecated: strpos(): Passing null to parameter #1 ($haystack) of type string is deprecated in /hosting/www/clickea.net/public/wp-content/themes/Divi/includes/builder/module/helpers/HoverOptions.php on line 71 Deprecated: strpos(): Passing null to parameter #1 ($haystack) of type string is deprecated in /hosting/www/clickea.net/public/wp-content/themes/Divi/includes/builder/module/helpers/HoverOptions.php on line 71 Deprecated: strpos(): Passing null to parameter #1 ($haystack) of type string is deprecated in /hosting/www/clickea.net/public/wp-content/themes/Divi/includes/builder/module/helpers/HoverOptions.php on line 71 Deprecated: strpos(): Passing null to parameter #1 ($haystack) of type string is deprecated in /hosting/www/clickea.net/public/wp-content/themes/Divi/includes/builder/module/helpers/HoverOptions.php on line 71 Deprecated: strpos(): Passing null to parameter #1 ($haystack) of type string is deprecated in /hosting/www/clickea.net/public/wp-content/themes/Divi/includes/builder/module/helpers/HoverOptions.php on line 71 Deprecated: strpos(): Passing null to parameter #1 ($haystack) of type string is deprecated in /hosting/www/clickea.net/public/wp-content/themes/Divi/includes/builder/module/helpers/HoverOptions.php on line 71 Deprecated: strpos(): Passing null to parameter #1 ($haystack) of type string is deprecated in /hosting/www/clickea.net/public/wp-content/themes/Divi/includes/builder/module/helpers/HoverOptions.php on line 71 Deprecated: strpos(): Passing null to parameter #1 ($haystack) of type string is deprecated in /hosting/www/clickea.net/public/wp-content/themes/Divi/includes/builder/module/helpers/HoverOptions.php on line 71 Deprecated: strpos(): Passing null to parameter #1 ($haystack) of type string is deprecated in /hosting/www/clickea.net/public/wp-content/themes/Divi/includes/builder/module/helpers/HoverOptions.php on line 71 Deprecated: strpos(): Passing null to parameter #1 ($haystack) of type string is deprecated in /hosting/www/clickea.net/public/wp-content/themes/Divi/includes/builder/module/helpers/HoverOptions.php on line 71 Deprecated: strpos(): Passing null to parameter #1 ($haystack) of type string is deprecated in /hosting/www/clickea.net/public/wp-content/themes/Divi/includes/builder/module/helpers/HoverOptions.php on line 71 Deprecated: strpos(): Passing null to parameter #1 ($haystack) of type string is deprecated in /hosting/www/clickea.net/public/wp-content/themes/Divi/includes/builder/module/helpers/HoverOptions.php on line 71 Deprecated: strpos(): Passing null to parameter #1 ($haystack) of type string is deprecated in /hosting/www/clickea.net/public/wp-content/themes/Divi/includes/builder/module/helpers/HoverOptions.php on line 71 Deprecated: strpos(): Passing null to parameter #1 ($haystack) of type string is deprecated in /hosting/www/clickea.net/public/wp-content/themes/Divi/includes/builder/module/helpers/HoverOptions.php on line 71 Deprecated: strpos(): Passing null to parameter #1 ($haystack) of type string is deprecated in /hosting/www/clickea.net/public/wp-content/themes/Divi/includes/builder/module/helpers/HoverOptions.php on line 71 Deprecated: strpos(): Passing null to parameter #1 ($haystack) of type string is deprecated in /hosting/www/clickea.net/public/wp-content/themes/Divi/includes/builder/module/helpers/HoverOptions.php on line 71 Deprecated: strpos(): Passing null to parameter #1 ($haystack) of type string is deprecated in /hosting/www/clickea.net/public/wp-content/themes/Divi/includes/builder/module/helpers/HoverOptions.php on line 71 Deprecated: strpos(): Passing null to parameter #1 ($haystack) of type string is deprecated in /hosting/www/clickea.net/public/wp-content/themes/Divi/includes/builder/module/helpers/HoverOptions.php on line 71 Deprecated: strpos(): Passing null to parameter #1 ($haystack) of type string is deprecated in /hosting/www/clickea.net/public/wp-content/themes/Divi/includes/builder/module/helpers/HoverOptions.php on line 71 Deprecated: strpos(): Passing null to parameter #1 ($haystack) of type string is deprecated in /hosting/www/clickea.net/public/wp-content/themes/Divi/includes/builder/module/helpers/HoverOptions.php on line 71 Deprecated: strpos(): Passing null to parameter #1 ($haystack) of type string is deprecated in /hosting/www/clickea.net/public/wp-content/themes/Divi/includes/builder/module/helpers/HoverOptions.php on line 71 Deprecated: strpos(): Passing null to parameter #1 ($haystack) of type string is deprecated in /hosting/www/clickea.net/public/wp-content/themes/Divi/includes/builder/module/helpers/HoverOptions.php on line 71 Deprecated: strpos(): Passing null to parameter #1 ($haystack) of type string is deprecated in /hosting/www/clickea.net/public/wp-content/themes/Divi/includes/builder/module/helpers/HoverOptions.php on line 71 Deprecated: strpos(): Passing null to parameter #1 ($haystack) of type string is deprecated in /hosting/www/clickea.net/public/wp-content/themes/Divi/includes/builder/module/helpers/HoverOptions.php on line 71 Deprecated: strpos(): Passing null to parameter #1 ($haystack) of type string is deprecated in /hosting/www/clickea.net/public/wp-content/themes/Divi/includes/builder/module/helpers/HoverOptions.php on line 71 Deprecated: strpos(): Passing null to parameter #1 ($haystack) of type string is deprecated in /hosting/www/clickea.net/public/wp-content/themes/Divi/includes/builder/module/helpers/HoverOptions.php on line 71 Deprecated: strpos(): Passing null to parameter #1 ($haystack) of type string is deprecated in /hosting/www/clickea.net/public/wp-content/themes/Divi/includes/builder/module/helpers/HoverOptions.php on line 71 Deprecated: strpos(): Passing null to parameter #1 ($haystack) of type string is deprecated in /hosting/www/clickea.net/public/wp-content/themes/Divi/includes/builder/module/helpers/HoverOptions.php on line 71 Deprecated: strpos(): Passing null to parameter #1 ($haystack) of type string is deprecated in /hosting/www/clickea.net/public/wp-content/themes/Divi/includes/builder/module/helpers/HoverOptions.php on line 71 Deprecated: strpos(): Passing null to parameter #1 ($haystack) of type string is deprecated in /hosting/www/clickea.net/public/wp-content/themes/Divi/includes/builder/module/helpers/HoverOptions.php on line 71 Deprecated: strpos(): Passing null to parameter #1 ($haystack) of type string is deprecated in /hosting/www/clickea.net/public/wp-content/themes/Divi/includes/builder/module/helpers/HoverOptions.php on line 71 Deprecated: strpos(): Passing null to parameter #1 ($haystack) of type string is deprecated in /hosting/www/clickea.net/public/wp-content/themes/Divi/includes/builder/module/helpers/HoverOptions.php on line 71 Deprecated: strpos(): Passing null to parameter #1 ($haystack) of type string is deprecated in /hosting/www/clickea.net/public/wp-content/themes/Divi/includes/builder/module/helpers/HoverOptions.php on line 71 Deprecated: strpos(): Passing null to parameter #1 ($haystack) of type string is deprecated in /hosting/www/clickea.net/public/wp-content/themes/Divi/includes/builder/module/helpers/HoverOptions.php on line 71 Deprecated: strpos(): Passing null to parameter #1 ($haystack) of type string is deprecated in /hosting/www/clickea.net/public/wp-content/themes/Divi/includes/builder/module/helpers/HoverOptions.php on line 71 Deprecated: strpos(): Passing null to parameter #1 ($haystack) of type string is deprecated in /hosting/www/clickea.net/public/wp-content/themes/Divi/includes/builder/module/helpers/HoverOptions.php on line 71 Deprecated: strpos(): Passing null to parameter #1 ($haystack) of type string is deprecated in /hosting/www/clickea.net/public/wp-content/themes/Divi/includes/builder/module/helpers/HoverOptions.php on line 71 Deprecated: strpos(): Passing null to parameter #1 ($haystack) of type string is deprecated in /hosting/www/clickea.net/public/wp-content/themes/Divi/includes/builder/module/helpers/HoverOptions.php on line 71 Deprecated: strpos(): Passing null to parameter #1 ($haystack) of type string is deprecated in /hosting/www/clickea.net/public/wp-content/themes/Divi/includes/builder/module/helpers/HoverOptions.php on line 71 Deprecated: strpos(): Passing null to parameter #1 ($haystack) of type string is deprecated in /hosting/www/clickea.net/public/wp-content/themes/Divi/includes/builder/module/helpers/HoverOptions.php on line 71 Deprecated: strpos(): Passing null to parameter #1 ($haystack) of type string is deprecated in /hosting/www/clickea.net/public/wp-content/themes/Divi/includes/builder/module/helpers/HoverOptions.php on line 71 Deprecated: strpos(): Passing null to parameter #1 ($haystack) of type string is deprecated in /hosting/www/clickea.net/public/wp-content/themes/Divi/includes/builder/module/helpers/HoverOptions.php on line 71 Deprecated: strpos(): Passing null to parameter #1 ($haystack) of type string is deprecated in /hosting/www/clickea.net/public/wp-content/themes/Divi/includes/builder/module/helpers/HoverOptions.php on line 71 Deprecated: strpos(): Passing null to parameter #1 ($haystack) of type string is deprecated in /hosting/www/clickea.net/public/wp-content/themes/Divi/includes/builder/module/helpers/HoverOptions.php on line 71 Deprecated: strpos(): Passing null to parameter #1 ($haystack) of type string is deprecated in /hosting/www/clickea.net/public/wp-content/themes/Divi/includes/builder/module/helpers/HoverOptions.php on line 71 Deprecated: strpos(): Passing null to parameter #1 ($haystack) of type string is deprecated in /hosting/www/clickea.net/public/wp-content/themes/Divi/includes/builder/module/helpers/HoverOptions.php on line 71 Deprecated: strpos(): Passing null to parameter #1 ($haystack) of type string is deprecated in /hosting/www/clickea.net/public/wp-content/themes/Divi/includes/builder/module/helpers/HoverOptions.php on line 71 Deprecated: strpos(): Passing null to parameter #1 ($haystack) of type string is deprecated in /hosting/www/clickea.net/public/wp-content/themes/Divi/includes/builder/module/helpers/HoverOptions.php on line 71 Deprecated: strpos(): Passing null to parameter #1 ($haystack) of type string is deprecated in /hosting/www/clickea.net/public/wp-content/themes/Divi/includes/builder/module/helpers/HoverOptions.php on line 71 Deprecated: strpos(): Passing null to parameter #1 ($haystack) of type string is deprecated in /hosting/www/clickea.net/public/wp-content/themes/Divi/includes/builder/module/helpers/HoverOptions.php on line 71 Deprecated: strpos(): Passing null to parameter #1 ($haystack) of type string is deprecated in /hosting/www/clickea.net/public/wp-content/themes/Divi/includes/builder/module/helpers/HoverOptions.php on line 71 Deprecated: strpos(): Passing null to parameter #1 ($haystack) of type string is deprecated in /hosting/www/clickea.net/public/wp-content/themes/Divi/includes/builder/module/helpers/HoverOptions.php on line 71 Deprecated: strpos(): Passing null to parameter #1 ($haystack) of type string is deprecated in /hosting/www/clickea.net/public/wp-content/themes/Divi/includes/builder/module/helpers/HoverOptions.php on line 71 Deprecated: strpos(): Passing null to parameter #1 ($haystack) of type string is deprecated in /hosting/www/clickea.net/public/wp-content/themes/Divi/includes/builder/module/helpers/HoverOptions.php on line 71 Deprecated: strpos(): Passing null to parameter #1 ($haystack) of type string is deprecated in /hosting/www/clickea.net/public/wp-content/themes/Divi/includes/builder/module/helpers/HoverOptions.php on line 71 Deprecated: strpos(): Passing null to parameter #1 ($haystack) of type string is deprecated in /hosting/www/clickea.net/public/wp-content/themes/Divi/includes/builder/module/helpers/HoverOptions.php on line 71 Deprecated: strpos(): Passing null to parameter #1 ($haystack) of type string is deprecated in /hosting/www/clickea.net/public/wp-content/themes/Divi/includes/builder/module/helpers/HoverOptions.php on line 71 Deprecated: strpos(): Passing null to parameter #1 ($haystack) of type string is deprecated in /hosting/www/clickea.net/public/wp-content/themes/Divi/includes/builder/module/helpers/HoverOptions.php on line 71 Deprecated: strpos(): Passing null to parameter #1 ($haystack) of type string is deprecated in /hosting/www/clickea.net/public/wp-content/themes/Divi/includes/builder/module/helpers/HoverOptions.php on line 71 Deprecated: strpos(): Passing null to parameter #1 ($haystack) of type string is deprecated in /hosting/www/clickea.net/public/wp-content/themes/Divi/includes/builder/module/helpers/HoverOptions.php on line 71 Deprecated: strpos(): Passing null to parameter #1 ($haystack) of type string is deprecated in /hosting/www/clickea.net/public/wp-content/themes/Divi/includes/builder/module/helpers/HoverOptions.php on line 71 Deprecated: strpos(): Passing null to parameter #1 ($haystack) of type string is deprecated in /hosting/www/clickea.net/public/wp-content/themes/Divi/includes/builder/module/helpers/HoverOptions.php on line 71 Deprecated: strpos(): Passing null to parameter #1 ($haystack) of type string is deprecated in /hosting/www/clickea.net/public/wp-content/themes/Divi/includes/builder/module/helpers/HoverOptions.php on line 71 Deprecated: strpos(): Passing null to parameter #1 ($haystack) of type string is deprecated in /hosting/www/clickea.net/public/wp-content/themes/Divi/includes/builder/module/helpers/HoverOptions.php on line 71 Deprecated: strpos(): Passing null to parameter #1 ($haystack) of type string is deprecated in /hosting/www/clickea.net/public/wp-content/themes/Divi/includes/builder/module/helpers/HoverOptions.php on line 71 Deprecated: strpos(): Passing null to parameter #1 ($haystack) of type string is deprecated in /hosting/www/clickea.net/public/wp-content/themes/Divi/includes/builder/module/helpers/HoverOptions.php on line 71 Deprecated: strpos(): Passing null to parameter #1 ($haystack) of type string is deprecated in /hosting/www/clickea.net/public/wp-content/themes/Divi/includes/builder/module/helpers/HoverOptions.php on line 71 Deprecated: strpos(): Passing null to parameter #1 ($haystack) of type string is deprecated in /hosting/www/clickea.net/public/wp-content/themes/Divi/includes/builder/module/helpers/HoverOptions.php on line 71 Deprecated: strpos(): Passing null to parameter #1 ($haystack) of type string is deprecated in /hosting/www/clickea.net/public/wp-content/themes/Divi/includes/builder/module/helpers/HoverOptions.php on line 71 Deprecated: strpos(): Passing null to parameter #1 ($haystack) of type string is deprecated in /hosting/www/clickea.net/public/wp-content/themes/Divi/includes/builder/module/helpers/HoverOptions.php on line 71 Deprecated: strpos(): Passing null to parameter #1 ($haystack) of type string is deprecated in /hosting/www/clickea.net/public/wp-content/themes/Divi/includes/builder/module/helpers/HoverOptions.php on line 71 Deprecated: strpos(): Passing null to parameter #1 ($haystack) of type string is deprecated in /hosting/www/clickea.net/public/wp-content/themes/Divi/includes/builder/module/helpers/HoverOptions.php on line 71 Deprecated: strpos(): Passing null to parameter #1 ($haystack) of type string is deprecated in /hosting/www/clickea.net/public/wp-content/themes/Divi/includes/builder/module/helpers/HoverOptions.php on line 71 Deprecated: strpos(): Passing null to parameter #1 ($haystack) of type string is deprecated in /hosting/www/clickea.net/public/wp-content/themes/Divi/includes/builder/module/helpers/HoverOptions.php on line 71 Deprecated: strpos(): Passing null to parameter #1 ($haystack) of type string is deprecated in /hosting/www/clickea.net/public/wp-content/themes/Divi/includes/builder/module/helpers/HoverOptions.php on line 71 Deprecated: strpos(): Passing null to parameter #1 ($haystack) of type string is deprecated in /hosting/www/clickea.net/public/wp-content/themes/Divi/includes/builder/module/helpers/HoverOptions.php on line 71 Deprecated: strpos(): Passing null to parameter #1 ($haystack) of type string is deprecated in /hosting/www/clickea.net/public/wp-content/themes/Divi/includes/builder/module/helpers/HoverOptions.php on line 71 Deprecated: strpos(): Passing null to parameter #1 ($haystack) of type string is deprecated in /hosting/www/clickea.net/public/wp-content/themes/Divi/includes/builder/module/helpers/HoverOptions.php on line 71 Deprecated: strpos(): Passing null to parameter #1 ($haystack) of type string is deprecated in /hosting/www/clickea.net/public/wp-content/themes/Divi/includes/builder/module/helpers/HoverOptions.php on line 71 Deprecated: strpos(): Passing null to parameter #1 ($haystack) of type string is deprecated in /hosting/www/clickea.net/public/wp-content/themes/Divi/includes/builder/module/helpers/HoverOptions.php on line 71 Deprecated: strpos(): Passing null to parameter #1 ($haystack) of type string is deprecated in /hosting/www/clickea.net/public/wp-content/themes/Divi/includes/builder/module/helpers/HoverOptions.php on line 71 Deprecated: strpos(): Passing null to parameter #1 ($haystack) of type string is deprecated in /hosting/www/clickea.net/public/wp-content/themes/Divi/includes/builder/module/helpers/HoverOptions.php on line 71 Deprecated: strpos(): Passing null to parameter #1 ($haystack) of type string is deprecated in /hosting/www/clickea.net/public/wp-content/themes/Divi/includes/builder/module/helpers/HoverOptions.php on line 71 Deprecated: strpos(): Passing null to parameter #1 ($haystack) of type string is deprecated in /hosting/www/clickea.net/public/wp-content/themes/Divi/includes/builder/module/helpers/HoverOptions.php on line 71 Deprecated: strpos(): Passing null to parameter #1 ($haystack) of type string is deprecated in /hosting/www/clickea.net/public/wp-content/themes/Divi/includes/builder/module/helpers/HoverOptions.php on line 71 Deprecated: strpos(): Passing null to parameter #1 ($haystack) of type string is deprecated in /hosting/www/clickea.net/public/wp-content/themes/Divi/includes/builder/module/helpers/HoverOptions.php on line 71 Deprecated: strpos(): Passing null to parameter #1 ($haystack) of type string is deprecated in /hosting/www/clickea.net/public/wp-content/themes/Divi/includes/builder/module/helpers/HoverOptions.php on line 71 Deprecated: strpos(): Passing null to parameter #1 ($haystack) of type string is deprecated in /hosting/www/clickea.net/public/wp-content/themes/Divi/includes/builder/module/helpers/HoverOptions.php on line 71 Deprecated: strpos(): Passing null to parameter #1 ($haystack) of type string is deprecated in /hosting/www/clickea.net/public/wp-content/themes/Divi/includes/builder/module/helpers/HoverOptions.php on line 71 Deprecated: strpos(): Passing null to parameter #1 ($haystack) of type string is deprecated in /hosting/www/clickea.net/public/wp-content/themes/Divi/includes/builder/module/helpers/HoverOptions.php on line 71 Deprecated: strpos(): Passing null to parameter #1 ($haystack) of type string is deprecated in /hosting/www/clickea.net/public/wp-content/themes/Divi/includes/builder/module/helpers/HoverOptions.php on line 71 Deprecated: strpos(): Passing null to parameter #1 ($haystack) of type string is deprecated in /hosting/www/clickea.net/public/wp-content/themes/Divi/includes/builder/module/helpers/HoverOptions.php on line 71 Deprecated: strpos(): Passing null to parameter #1 ($haystack) of type string is deprecated in /hosting/www/clickea.net/public/wp-content/themes/Divi/includes/builder/module/helpers/HoverOptions.php on line 71 Deprecated: strpos(): Passing null to parameter #1 ($haystack) of type string is deprecated in /hosting/www/clickea.net/public/wp-content/themes/Divi/includes/builder/module/helpers/HoverOptions.php on line 71 Deprecated: strpos(): Passing null to parameter #1 ($haystack) of type string is deprecated in /hosting/www/clickea.net/public/wp-content/themes/Divi/includes/builder/module/helpers/HoverOptions.php on line 71 Deprecated: strpos(): Passing null to parameter #1 ($haystack) of type string is deprecated in /hosting/www/clickea.net/public/wp-content/themes/Divi/includes/builder/module/helpers/HoverOptions.php on line 71 Deprecated: strpos(): Passing null to parameter #1 ($haystack) of type string is deprecated in /hosting/www/clickea.net/public/wp-content/themes/Divi/includes/builder/module/helpers/HoverOptions.php on line 71 Deprecated: strpos(): Passing null to parameter #1 ($haystack) of type string is deprecated in /hosting/www/clickea.net/public/wp-content/themes/Divi/includes/builder/module/helpers/HoverOptions.php on line 71 Deprecated: strpos(): Passing null to parameter #1 ($haystack) of type string is deprecated in /hosting/www/clickea.net/public/wp-content/themes/Divi/includes/builder/module/helpers/HoverOptions.php on line 71 Deprecated: rtrim(): Passing null to parameter #1 ($string) of type string is deprecated in /hosting/www/clickea.net/public/wp-content/themes/Divi/includes/builder/class-et-builder-element.php on line 16522 Deprecated: strpos(): Passing null to parameter #1 ($haystack) of type string is deprecated in /hosting/www/clickea.net/public/wp-content/themes/Divi/includes/builder/module/helpers/HoverOptions.php on line 71 Deprecated: strpos(): Passing null to parameter #1 ($haystack) of type string is deprecated in /hosting/www/clickea.net/public/wp-content/themes/Divi/includes/builder/module/helpers/HoverOptions.php on line 71 Deprecated: strpos(): Passing null to parameter #1 ($haystack) of type string is deprecated in /hosting/www/clickea.net/public/wp-content/themes/Divi/includes/builder/module/helpers/HoverOptions.php on line 71 Deprecated: strpos(): Passing null to parameter #1 ($haystack) of type string is deprecated in /hosting/www/clickea.net/public/wp-content/themes/Divi/includes/builder/module/helpers/HoverOptions.php on line 71 Deprecated: strpos(): Passing null to parameter #1 ($haystack) of type string is deprecated in /hosting/www/clickea.net/public/wp-content/themes/Divi/includes/builder/module/helpers/HoverOptions.php on line 71 Deprecated: strpos(): Passing null to parameter #1 ($haystack) of type string is deprecated in /hosting/www/clickea.net/public/wp-content/themes/Divi/includes/builder/module/helpers/HoverOptions.php on line 71 Deprecated: strpos(): Passing null to parameter #1 ($haystack) of type string is deprecated in /hosting/www/clickea.net/public/wp-content/themes/Divi/includes/builder/module/helpers/HoverOptions.php on line 71 Deprecated: strpos(): Passing null to parameter #1 ($haystack) of type string is deprecated in /hosting/www/clickea.net/public/wp-content/themes/Divi/includes/builder/module/helpers/HoverOptions.php on line 71 Deprecated: strpos(): Passing null to parameter #1 ($haystack) of type string is deprecated in /hosting/www/clickea.net/public/wp-content/themes/Divi/includes/builder/module/helpers/HoverOptions.php on line 71 Deprecated: strpos(): Passing null to parameter #1 ($haystack) of type string is deprecated in /hosting/www/clickea.net/public/wp-content/themes/Divi/includes/builder/module/helpers/HoverOptions.php on line 71 Deprecated: strpos(): Passing null to parameter #1 ($haystack) of type string is deprecated in /hosting/www/clickea.net/public/wp-content/themes/Divi/includes/builder/module/helpers/HoverOptions.php on line 71 Deprecated: strpos(): Passing null to parameter #1 ($haystack) of type string is deprecated in /hosting/www/clickea.net/public/wp-content/themes/Divi/includes/builder/module/helpers/HoverOptions.php on line 71 Deprecated: strpos(): Passing null to parameter #1 ($haystack) of type string is deprecated in /hosting/www/clickea.net/public/wp-content/themes/Divi/includes/builder/module/helpers/HoverOptions.php on line 71 Deprecated: strpos(): Passing null to parameter #1 ($haystack) of type string is deprecated in /hosting/www/clickea.net/public/wp-content/themes/Divi/includes/builder/module/helpers/HoverOptions.php on line 71 Deprecated: strpos(): Passing null to parameter #1 ($haystack) of type string is deprecated in /hosting/www/clickea.net/public/wp-content/themes/Divi/includes/builder/module/helpers/HoverOptions.php on line 71 Deprecated: strpos(): Passing null to parameter #1 ($haystack) of type string is deprecated in /hosting/www/clickea.net/public/wp-content/themes/Divi/includes/builder/module/helpers/HoverOptions.php on line 71 Deprecated: strpos(): Passing null to parameter #1 ($haystack) of type string is deprecated in /hosting/www/clickea.net/public/wp-content/themes/Divi/includes/builder/module/helpers/HoverOptions.php on line 71 Deprecated: strpos(): Passing null to parameter #1 ($haystack) of type string is deprecated in /hosting/www/clickea.net/public/wp-content/themes/Divi/includes/builder/module/helpers/HoverOptions.php on line 71 Deprecated: strpos(): Passing null to parameter #1 ($haystack) of type string is deprecated in /hosting/www/clickea.net/public/wp-content/themes/Divi/includes/builder/module/helpers/HoverOptions.php on line 71 Deprecated: strpos(): Passing null to parameter #1 ($haystack) of type string is deprecated in /hosting/www/clickea.net/public/wp-content/themes/Divi/includes/builder/module/helpers/HoverOptions.php on line 71 Deprecated: strpos(): Passing null to parameter #1 ($haystack) of type string is deprecated in /hosting/www/clickea.net/public/wp-content/themes/Divi/includes/builder/module/helpers/HoverOptions.php on line 71 Deprecated: strpos(): Passing null to parameter #1 ($haystack) of type string is deprecated in /hosting/www/clickea.net/public/wp-content/themes/Divi/includes/builder/module/helpers/HoverOptions.php on line 71 Deprecated: strpos(): Passing null to parameter #1 ($haystack) of type string is deprecated in /hosting/www/clickea.net/public/wp-content/themes/Divi/includes/builder/module/helpers/HoverOptions.php on line 71 Deprecated: strpos(): Passing null to parameter #1 ($haystack) of type string is deprecated in /hosting/www/clickea.net/public/wp-content/themes/Divi/includes/builder/module/helpers/HoverOptions.php on line 71 Deprecated: strpos(): Passing null to parameter #1 ($haystack) of type string is deprecated in /hosting/www/clickea.net/public/wp-content/themes/Divi/includes/builder/module/helpers/HoverOptions.php on line 71 Deprecated: strpos(): Passing null to parameter #1 ($haystack) of type string is deprecated in /hosting/www/clickea.net/public/wp-content/themes/Divi/includes/builder/module/helpers/HoverOptions.php on line 71 Deprecated: strpos(): Passing null to parameter #1 ($haystack) of type string is deprecated in /hosting/www/clickea.net/public/wp-content/themes/Divi/includes/builder/module/helpers/HoverOptions.php on line 71 Deprecated: strpos(): Passing null to parameter #1 ($haystack) of type string is deprecated in /hosting/www/clickea.net/public/wp-content/themes/Divi/includes/builder/module/helpers/HoverOptions.php on line 71 Deprecated: strpos(): Passing null to parameter #1 ($haystack) of type string is deprecated in /hosting/www/clickea.net/public/wp-content/themes/Divi/includes/builder/module/helpers/HoverOptions.php on line 71 Deprecated: strpos(): Passing null to parameter #1 ($haystack) of type string is deprecated in /hosting/www/clickea.net/public/wp-content/themes/Divi/includes/builder/module/helpers/HoverOptions.php on line 71 Deprecated: strpos(): Passing null to parameter #1 ($haystack) of type string is deprecated in /hosting/www/clickea.net/public/wp-content/themes/Divi/includes/builder/module/helpers/HoverOptions.php on line 71 Deprecated: strpos(): Passing null to parameter #1 ($haystack) of type string is deprecated in /hosting/www/clickea.net/public/wp-content/themes/Divi/includes/builder/module/helpers/HoverOptions.php on line 71 Deprecated: strpos(): Passing null to parameter #1 ($haystack) of type string is deprecated in /hosting/www/clickea.net/public/wp-content/themes/Divi/includes/builder/module/helpers/HoverOptions.php on line 71 Deprecated: strpos(): Passing null to parameter #1 ($haystack) of type string is deprecated in /hosting/www/clickea.net/public/wp-content/themes/Divi/includes/builder/module/helpers/HoverOptions.php on line 71 Deprecated: strpos(): Passing null to parameter #1 ($haystack) of type string is deprecated in /hosting/www/clickea.net/public/wp-content/themes/Divi/includes/builder/module/helpers/HoverOptions.php on line 71 Deprecated: strpos(): Passing null to parameter #1 ($haystack) of type string is deprecated in /hosting/www/clickea.net/public/wp-content/themes/Divi/includes/builder/module/helpers/HoverOptions.php on line 71 Deprecated: strpos(): Passing null to parameter #1 ($haystack) of type string is deprecated in /hosting/www/clickea.net/public/wp-content/themes/Divi/includes/builder/module/helpers/HoverOptions.php on line 71 Deprecated: strpos(): Passing null to parameter #1 ($haystack) of type string is deprecated in /hosting/www/clickea.net/public/wp-content/themes/Divi/includes/builder/module/helpers/HoverOptions.php on line 71 Deprecated: strpos(): Passing null to parameter #1 ($haystack) of type string is deprecated in /hosting/www/clickea.net/public/wp-content/themes/Divi/includes/builder/module/helpers/HoverOptions.php on line 71 Deprecated: strpos(): Passing null to parameter #1 ($haystack) of type string is deprecated in /hosting/www/clickea.net/public/wp-content/themes/Divi/includes/builder/module/helpers/HoverOptions.php on line 71 Deprecated: strpos(): Passing null to parameter #1 ($haystack) of type string is deprecated in /hosting/www/clickea.net/public/wp-content/themes/Divi/includes/builder/module/helpers/HoverOptions.php on line 71 Deprecated: strpos(): Passing null to parameter #1 ($haystack) of type string is deprecated in /hosting/www/clickea.net/public/wp-content/themes/Divi/includes/builder/module/helpers/HoverOptions.php on line 71 Deprecated: strpos(): Passing null to parameter #1 ($haystack) of type string is deprecated in /hosting/www/clickea.net/public/wp-content/themes/Divi/includes/builder/module/helpers/HoverOptions.php on line 71 Deprecated: strpos(): Passing null to parameter #1 ($haystack) of type string is deprecated in /hosting/www/clickea.net/public/wp-content/themes/Divi/includes/builder/module/helpers/HoverOptions.php on line 71 Deprecated: strpos(): Passing null to parameter #1 ($haystack) of type string is deprecated in /hosting/www/clickea.net/public/wp-content/themes/Divi/includes/builder/module/helpers/HoverOptions.php on line 71 Deprecated: strpos(): Passing null to parameter #1 ($haystack) of type string is deprecated in /hosting/www/clickea.net/public/wp-content/themes/Divi/includes/builder/module/helpers/HoverOptions.php on line 71 Deprecated: strpos(): Passing null to parameter #1 ($haystack) of type string is deprecated in /hosting/www/clickea.net/public/wp-content/themes/Divi/includes/builder/module/helpers/HoverOptions.php on line 71 Deprecated: strpos(): Passing null to parameter #1 ($haystack) of type string is deprecated in /hosting/www/clickea.net/public/wp-content/themes/Divi/includes/builder/module/helpers/HoverOptions.php on line 71 Deprecated: strpos(): Passing null to parameter #1 ($haystack) of type string is deprecated in /hosting/www/clickea.net/public/wp-content/themes/Divi/includes/builder/module/helpers/HoverOptions.php on line 71 Deprecated: strpos(): Passing null to parameter #1 ($haystack) of type string is deprecated in /hosting/www/clickea.net/public/wp-content/themes/Divi/includes/builder/module/helpers/HoverOptions.php on line 71 Deprecated: strpos(): Passing null to parameter #1 ($haystack) of type string is deprecated in /hosting/www/clickea.net/public/wp-content/themes/Divi/includes/builder/module/helpers/HoverOptions.php on line 71 Deprecated: strpos(): Passing null to parameter #1 ($haystack) of type string is deprecated in /hosting/www/clickea.net/public/wp-content/themes/Divi/includes/builder/module/helpers/HoverOptions.php on line 71 Deprecated: strpos(): Passing null to parameter #1 ($haystack) of type string is deprecated in /hosting/www/clickea.net/public/wp-content/themes/Divi/includes/builder/module/helpers/HoverOptions.php on line 71 Deprecated: strpos(): Passing null to parameter #1 ($haystack) of type string is deprecated in /hosting/www/clickea.net/public/wp-content/themes/Divi/includes/builder/module/helpers/HoverOptions.php on line 71 Deprecated: strpos(): Passing null to parameter #1 ($haystack) of type string is deprecated in /hosting/www/clickea.net/public/wp-content/themes/Divi/includes/builder/module/helpers/HoverOptions.php on line 71 Deprecated: strpos(): Passing null to parameter #1 ($haystack) of type string is deprecated in /hosting/www/clickea.net/public/wp-content/themes/Divi/includes/builder/module/helpers/HoverOptions.php on line 71 Deprecated: strpos(): Passing null to parameter #1 ($haystack) of type string is deprecated in /hosting/www/clickea.net/public/wp-content/themes/Divi/includes/builder/module/helpers/HoverOptions.php on line 71 Deprecated: strpos(): Passing null to parameter #1 ($haystack) of type string is deprecated in /hosting/www/clickea.net/public/wp-content/themes/Divi/includes/builder/module/helpers/HoverOptions.php on line 71 Deprecated: strpos(): Passing null to parameter #1 ($haystack) of type string is deprecated in /hosting/www/clickea.net/public/wp-content/themes/Divi/includes/builder/module/helpers/HoverOptions.php on line 71 Deprecated: strpos(): Passing null to parameter #1 ($haystack) of type string is deprecated in /hosting/www/clickea.net/public/wp-content/themes/Divi/includes/builder/module/helpers/HoverOptions.php on line 71 Deprecated: strpos(): Passing null to parameter #1 ($haystack) of type string is deprecated in /hosting/www/clickea.net/public/wp-content/themes/Divi/includes/builder/module/helpers/HoverOptions.php on line 71 Deprecated: strpos(): Passing null to parameter #1 ($haystack) of type string is deprecated in /hosting/www/clickea.net/public/wp-content/themes/Divi/includes/builder/module/helpers/HoverOptions.php on line 71 Deprecated: strpos(): Passing null to parameter #1 ($haystack) of type string is deprecated in /hosting/www/clickea.net/public/wp-content/themes/Divi/includes/builder/module/helpers/HoverOptions.php on line 71 Deprecated: strpos(): Passing null to parameter #1 ($haystack) of type string is deprecated in /hosting/www/clickea.net/public/wp-content/themes/Divi/includes/builder/module/helpers/HoverOptions.php on line 71 Deprecated: strpos(): Passing null to parameter #1 ($haystack) of type string is deprecated in /hosting/www/clickea.net/public/wp-content/themes/Divi/includes/builder/module/helpers/HoverOptions.php on line 71 Deprecated: strpos(): Passing null to parameter #1 ($haystack) of type string is deprecated in /hosting/www/clickea.net/public/wp-content/themes/Divi/includes/builder/module/helpers/HoverOptions.php on line 71 Deprecated: strpos(): Passing null to parameter #1 ($haystack) of type string is deprecated in /hosting/www/clickea.net/public/wp-content/themes/Divi/includes/builder/module/helpers/HoverOptions.php on line 71 Deprecated: strpos(): Passing null to parameter #1 ($haystack) of type string is deprecated in /hosting/www/clickea.net/public/wp-content/themes/Divi/includes/builder/module/helpers/HoverOptions.php on line 71 Deprecated: strpos(): Passing null to parameter #1 ($haystack) of type string is deprecated in /hosting/www/clickea.net/public/wp-content/themes/Divi/includes/builder/module/helpers/HoverOptions.php on line 71 Deprecated: strpos(): Passing null to parameter #1 ($haystack) of type string is deprecated in /hosting/www/clickea.net/public/wp-content/themes/Divi/includes/builder/module/helpers/HoverOptions.php on line 71 Deprecated: strpos(): Passing null to parameter #1 ($haystack) of type string is deprecated in /hosting/www/clickea.net/public/wp-content/themes/Divi/includes/builder/module/helpers/HoverOptions.php on line 71 Deprecated: strpos(): Passing null to parameter #1 ($haystack) of type string is deprecated in /hosting/www/clickea.net/public/wp-content/themes/Divi/includes/builder/module/helpers/HoverOptions.php on line 71 Deprecated: strpos(): Passing null to parameter #1 ($haystack) of type string is deprecated in /hosting/www/clickea.net/public/wp-content/themes/Divi/includes/builder/module/helpers/HoverOptions.php on line 71 Deprecated: strpos(): Passing null to parameter #1 ($haystack) of type string is deprecated in /hosting/www/clickea.net/public/wp-content/themes/Divi/includes/builder/module/helpers/HoverOptions.php on line 71 Deprecated: strpos(): Passing null to parameter #1 ($haystack) of type string is deprecated in /hosting/www/clickea.net/public/wp-content/themes/Divi/includes/builder/module/helpers/HoverOptions.php on line 71 Deprecated: strpos(): Passing null to parameter #1 ($haystack) of type string is deprecated in /hosting/www/clickea.net/public/wp-content/themes/Divi/includes/builder/module/helpers/HoverOptions.php on line 71 Deprecated: strpos(): Passing null to parameter #1 ($haystack) of type string is deprecated in /hosting/www/clickea.net/public/wp-content/themes/Divi/includes/builder/module/helpers/HoverOptions.php on line 71 Deprecated: strpos(): Passing null to parameter #1 ($haystack) of type string is deprecated in /hosting/www/clickea.net/public/wp-content/themes/Divi/includes/builder/module/helpers/HoverOptions.php on line 71 Deprecated: strpos(): Passing null to parameter #1 ($haystack) of type string is deprecated in /hosting/www/clickea.net/public/wp-content/themes/Divi/includes/builder/module/helpers/HoverOptions.php on line 71 Deprecated: strpos(): Passing null to parameter #1 ($haystack) of type string is deprecated in /hosting/www/clickea.net/public/wp-content/themes/Divi/includes/builder/module/helpers/HoverOptions.php on line 71 Deprecated: strpos(): Passing null to parameter #1 ($haystack) of type string is deprecated in /hosting/www/clickea.net/public/wp-content/themes/Divi/includes/builder/module/helpers/HoverOptions.php on line 71 Deprecated: strpos(): Passing null to parameter #1 ($haystack) of type string is deprecated in /hosting/www/clickea.net/public/wp-content/themes/Divi/includes/builder/module/helpers/HoverOptions.php on line 71 Deprecated: strpos(): Passing null to parameter #1 ($haystack) of type string is deprecated in /hosting/www/clickea.net/public/wp-content/themes/Divi/includes/builder/module/helpers/HoverOptions.php on line 71 Deprecated: strpos(): Passing null to parameter #1 ($haystack) of type string is deprecated in /hosting/www/clickea.net/public/wp-content/themes/Divi/includes/builder/module/helpers/HoverOptions.php on line 71 Deprecated: strpos(): Passing null to parameter #1 ($haystack) of type string is deprecated in /hosting/www/clickea.net/public/wp-content/themes/Divi/includes/builder/module/helpers/HoverOptions.php on line 71 Deprecated: strpos(): Passing null to parameter #1 ($haystack) of type string is deprecated in /hosting/www/clickea.net/public/wp-content/themes/Divi/includes/builder/module/helpers/HoverOptions.php on line 71 Deprecated: strpos(): Passing null to parameter #1 ($haystack) of type string is deprecated in /hosting/www/clickea.net/public/wp-content/themes/Divi/includes/builder/module/helpers/HoverOptions.php on line 71 Deprecated: strpos(): Passing null to parameter #1 ($haystack) of type string is deprecated in /hosting/www/clickea.net/public/wp-content/themes/Divi/includes/builder/module/helpers/HoverOptions.php on line 71 Deprecated: strpos(): Passing null to parameter #1 ($haystack) of type string is deprecated in /hosting/www/clickea.net/public/wp-content/themes/Divi/includes/builder/module/helpers/HoverOptions.php on line 71 Deprecated: strpos(): Passing null to parameter #1 ($haystack) of type string is deprecated in /hosting/www/clickea.net/public/wp-content/themes/Divi/includes/builder/module/helpers/HoverOptions.php on line 71 Deprecated: strpos(): Passing null to parameter #1 ($haystack) of type string is deprecated in /hosting/www/clickea.net/public/wp-content/themes/Divi/includes/builder/module/helpers/HoverOptions.php on line 71 Deprecated: strpos(): Passing null to parameter #1 ($haystack) of type string is deprecated in /hosting/www/clickea.net/public/wp-content/themes/Divi/includes/builder/module/helpers/HoverOptions.php on line 71 Deprecated: strpos(): Passing null to parameter #1 ($haystack) of type string is deprecated in /hosting/www/clickea.net/public/wp-content/themes/Divi/includes/builder/module/helpers/HoverOptions.php on line 71 Deprecated: strpos(): Passing null to parameter #1 ($haystack) of type string is deprecated in /hosting/www/clickea.net/public/wp-content/themes/Divi/includes/builder/module/helpers/HoverOptions.php on line 71 Deprecated: strpos(): Passing null to parameter #1 ($haystack) of type string is deprecated in /hosting/www/clickea.net/public/wp-content/themes/Divi/includes/builder/module/helpers/HoverOptions.php on line 71 Deprecated: strpos(): Passing null to parameter #1 ($haystack) of type string is deprecated in /hosting/www/clickea.net/public/wp-content/themes/Divi/includes/builder/module/helpers/HoverOptions.php on line 71 Deprecated: strpos(): Passing null to parameter #1 ($haystack) of type string is deprecated in /hosting/www/clickea.net/public/wp-content/themes/Divi/includes/builder/module/helpers/HoverOptions.php on line 71 Deprecated: strpos(): Passing null to parameter #1 ($haystack) of type string is deprecated in /hosting/www/clickea.net/public/wp-content/themes/Divi/includes/builder/module/helpers/HoverOptions.php on line 71 Deprecated: strpos(): Passing null to parameter #1 ($haystack) of type string is deprecated in /hosting/www/clickea.net/public/wp-content/themes/Divi/includes/builder/module/helpers/HoverOptions.php on line 71 Deprecated: strpos(): Passing null to parameter #1 ($haystack) of type string is deprecated in /hosting/www/clickea.net/public/wp-content/themes/Divi/includes/builder/module/helpers/HoverOptions.php on line 71 Deprecated: strpos(): Passing null to parameter #1 ($haystack) of type string is deprecated in /hosting/www/clickea.net/public/wp-content/themes/Divi/includes/builder/module/helpers/HoverOptions.php on line 71 Deprecated: strpos(): Passing null to parameter #1 ($haystack) of type string is deprecated in /hosting/www/clickea.net/public/wp-content/themes/Divi/includes/builder/module/helpers/HoverOptions.php on line 71 Deprecated: strpos(): Passing null to parameter #1 ($haystack) of type string is deprecated in /hosting/www/clickea.net/public/wp-content/themes/Divi/includes/builder/module/helpers/HoverOptions.php on line 71 Deprecated: strpos(): Passing null to parameter #1 ($haystack) of type string is deprecated in /hosting/www/clickea.net/public/wp-content/themes/Divi/includes/builder/module/helpers/HoverOptions.php on line 71 Deprecated: strpos(): Passing null to parameter #1 ($haystack) of type string is deprecated in /hosting/www/clickea.net/public/wp-content/themes/Divi/includes/builder/module/helpers/HoverOptions.php on line 71 Deprecated: strpos(): Passing null to parameter #1 ($haystack) of type string is deprecated in /hosting/www/clickea.net/public/wp-content/themes/Divi/includes/builder/module/helpers/HoverOptions.php on line 71 Deprecated: strpos(): Passing null to parameter #1 ($haystack) of type string is deprecated in /hosting/www/clickea.net/public/wp-content/themes/Divi/includes/builder/module/helpers/HoverOptions.php on line 71 Deprecated: strpos(): Passing null to parameter #1 ($haystack) of type string is deprecated in /hosting/www/clickea.net/public/wp-content/themes/Divi/includes/builder/module/helpers/HoverOptions.php on line 71 Deprecated: strpos(): Passing null to parameter #1 ($haystack) of type string is deprecated in /hosting/www/clickea.net/public/wp-content/themes/Divi/includes/builder/module/helpers/HoverOptions.php on line 71 Deprecated: strpos(): Passing null to parameter #1 ($haystack) of type string is deprecated in /hosting/www/clickea.net/public/wp-content/themes/Divi/includes/builder/module/helpers/HoverOptions.php on line 71 Deprecated: strpos(): Passing null to parameter #1 ($haystack) of type string is deprecated in /hosting/www/clickea.net/public/wp-content/themes/Divi/includes/builder/module/helpers/HoverOptions.php on line 71 Deprecated: strpos(): Passing null to parameter #1 ($haystack) of type string is deprecated in /hosting/www/clickea.net/public/wp-content/themes/Divi/includes/builder/module/helpers/HoverOptions.php on line 71 Deprecated: strpos(): Passing null to parameter #1 ($haystack) of type string is deprecated in /hosting/www/clickea.net/public/wp-content/themes/Divi/includes/builder/module/helpers/HoverOptions.php on line 71 Deprecated: strpos(): Passing null to parameter #1 ($haystack) of type string is deprecated in /hosting/www/clickea.net/public/wp-content/themes/Divi/includes/builder/module/helpers/HoverOptions.php on line 71 Deprecated: strpos(): Passing null to parameter #1 ($haystack) of type string is deprecated in /hosting/www/clickea.net/public/wp-content/themes/Divi/includes/builder/module/helpers/HoverOptions.php on line 71 Deprecated: strpos(): Passing null to parameter #1 ($haystack) of type string is deprecated in /hosting/www/clickea.net/public/wp-content/themes/Divi/includes/builder/module/helpers/HoverOptions.php on line 71 Deprecated: strpos(): Passing null to parameter #1 ($haystack) of type string is deprecated in /hosting/www/clickea.net/public/wp-content/themes/Divi/includes/builder/module/helpers/HoverOptions.php on line 71 Deprecated: strpos(): Passing null to parameter #1 ($haystack) of type string is deprecated in /hosting/www/clickea.net/public/wp-content/themes/Divi/includes/builder/module/helpers/HoverOptions.php on line 71 Deprecated: strpos(): Passing null to parameter #1 ($haystack) of type string is deprecated in /hosting/www/clickea.net/public/wp-content/themes/Divi/includes/builder/module/helpers/HoverOptions.php on line 71 Deprecated: strpos(): Passing null to parameter #1 ($haystack) of type string is deprecated in /hosting/www/clickea.net/public/wp-content/themes/Divi/includes/builder/module/helpers/HoverOptions.php on line 71 Deprecated: strpos(): Passing null to parameter #1 ($haystack) of type string is deprecated in /hosting/www/clickea.net/public/wp-content/themes/Divi/includes/builder/module/helpers/HoverOptions.php on line 71 Deprecated: strpos(): Passing null to parameter #1 ($haystack) of type string is deprecated in /hosting/www/clickea.net/public/wp-content/themes/Divi/includes/builder/module/helpers/HoverOptions.php on line 71 Deprecated: strpos(): Passing null to parameter #1 ($haystack) of type string is deprecated in /hosting/www/clickea.net/public/wp-content/themes/Divi/includes/builder/module/helpers/HoverOptions.php on line 71 Deprecated: strpos(): Passing null to parameter #1 ($haystack) of type string is deprecated in /hosting/www/clickea.net/public/wp-content/themes/Divi/includes/builder/module/helpers/HoverOptions.php on line 71 Deprecated: strpos(): Passing null to parameter #1 ($haystack) of type string is deprecated in /hosting/www/clickea.net/public/wp-content/themes/Divi/includes/builder/module/helpers/HoverOptions.php on line 71 Deprecated: strpos(): Passing null to parameter #1 ($haystack) of type string is deprecated in /hosting/www/clickea.net/public/wp-content/themes/Divi/includes/builder/module/helpers/HoverOptions.php on line 71 Deprecated: strpos(): Passing null to parameter #1 ($haystack) of type string is deprecated in /hosting/www/clickea.net/public/wp-content/themes/Divi/includes/builder/module/helpers/HoverOptions.php on line 71 Deprecated: strpos(): Passing null to parameter #1 ($haystack) of type string is deprecated in /hosting/www/clickea.net/public/wp-content/themes/Divi/includes/builder/module/helpers/HoverOptions.php on line 71 Deprecated: strpos(): Passing null to parameter #1 ($haystack) of type string is deprecated in /hosting/www/clickea.net/public/wp-content/themes/Divi/includes/builder/module/helpers/HoverOptions.php on line 71 Deprecated: strpos(): Passing null to parameter #1 ($haystack) of type string is deprecated in /hosting/www/clickea.net/public/wp-content/themes/Divi/includes/builder/module/helpers/HoverOptions.php on line 71 Deprecated: strpos(): Passing null to parameter #1 ($haystack) of type string is deprecated in /hosting/www/clickea.net/public/wp-content/themes/Divi/includes/builder/module/helpers/HoverOptions.php on line 71 Deprecated: strpos(): Passing null to parameter #1 ($haystack) of type string is deprecated in /hosting/www/clickea.net/public/wp-content/themes/Divi/includes/builder/module/helpers/HoverOptions.php on line 71 Deprecated: strpos(): Passing null to parameter #1 ($haystack) of type string is deprecated in /hosting/www/clickea.net/public/wp-content/themes/Divi/includes/builder/module/helpers/HoverOptions.php on line 71 Deprecated: strpos(): Passing null to parameter #1 ($haystack) of type string is deprecated in /hosting/www/clickea.net/public/wp-content/themes/Divi/includes/builder/module/helpers/HoverOptions.php on line 71 Deprecated: strpos(): Passing null to parameter #1 ($haystack) of type string is deprecated in /hosting/www/clickea.net/public/wp-content/themes/Divi/includes/builder/module/helpers/HoverOptions.php on line 71 Deprecated: strpos(): Passing null to parameter #1 ($haystack) of type string is deprecated in /hosting/www/clickea.net/public/wp-content/themes/Divi/includes/builder/module/helpers/HoverOptions.php on line 71 Deprecated: strpos(): Passing null to parameter #1 ($haystack) of type string is deprecated in /hosting/www/clickea.net/public/wp-content/themes/Divi/includes/builder/module/helpers/HoverOptions.php on line 71 Deprecated: strpos(): Passing null to parameter #1 ($haystack) of type string is deprecated in /hosting/www/clickea.net/public/wp-content/themes/Divi/includes/builder/module/helpers/HoverOptions.php on line 71 Deprecated: strpos(): Passing null to parameter #1 ($haystack) of type string is deprecated in /hosting/www/clickea.net/public/wp-content/themes/Divi/includes/builder/module/helpers/HoverOptions.php on line 71 Deprecated: strpos(): Passing null to parameter #1 ($haystack) of type string is deprecated in /hosting/www/clickea.net/public/wp-content/themes/Divi/includes/builder/module/helpers/HoverOptions.php on line 71 Deprecated: strpos(): Passing null to parameter #1 ($haystack) of type string is deprecated in /hosting/www/clickea.net/public/wp-content/themes/Divi/includes/builder/module/helpers/HoverOptions.php on line 71 Deprecated: strpos(): Passing null to parameter #1 ($haystack) of type string is deprecated in /hosting/www/clickea.net/public/wp-content/themes/Divi/includes/builder/module/helpers/HoverOptions.php on line 71 Deprecated: strpos(): Passing null to parameter #1 ($haystack) of type string is deprecated in /hosting/www/clickea.net/public/wp-content/themes/Divi/includes/builder/module/helpers/HoverOptions.php on line 71 Deprecated: strpos(): Passing null to parameter #1 ($haystack) of type string is deprecated in /hosting/www/clickea.net/public/wp-content/themes/Divi/includes/builder/module/helpers/HoverOptions.php on line 71 Deprecated: strpos(): Passing null to parameter #1 ($haystack) of type string is deprecated in /hosting/www/clickea.net/public/wp-content/themes/Divi/includes/builder/module/helpers/HoverOptions.php on line 71 Deprecated: strpos(): Passing null to parameter #1 ($haystack) of type string is deprecated in /hosting/www/clickea.net/public/wp-content/themes/Divi/includes/builder/module/helpers/HoverOptions.php on line 71 Deprecated: strpos(): Passing null to parameter #1 ($haystack) of type string is deprecated in /hosting/www/clickea.net/public/wp-content/themes/Divi/includes/builder/module/helpers/HoverOptions.php on line 71 Deprecated: strpos(): Passing null to parameter #1 ($haystack) of type string is deprecated in /hosting/www/clickea.net/public/wp-content/themes/Divi/includes/builder/module/helpers/HoverOptions.php on line 71 Deprecated: strpos(): Passing null to parameter #1 ($haystack) of type string is deprecated in /hosting/www/clickea.net/public/wp-content/themes/Divi/includes/builder/module/helpers/HoverOptions.php on line 71 Deprecated: strpos(): Passing null to parameter #1 ($haystack) of type string is deprecated in /hosting/www/clickea.net/public/wp-content/themes/Divi/includes/builder/module/helpers/HoverOptions.php on line 71 Deprecated: strpos(): Passing null to parameter #1 ($haystack) of type string is deprecated in /hosting/www/clickea.net/public/wp-content/themes/Divi/includes/builder/module/helpers/HoverOptions.php on line 71 Deprecated: strpos(): Passing null to parameter #1 ($haystack) of type string is deprecated in /hosting/www/clickea.net/public/wp-content/themes/Divi/includes/builder/module/helpers/HoverOptions.php on line 71 Deprecated: strpos(): Passing null to parameter #1 ($haystack) of type string is deprecated in /hosting/www/clickea.net/public/wp-content/themes/Divi/includes/builder/module/helpers/HoverOptions.php on line 71 Deprecated: strpos(): Passing null to parameter #1 ($haystack) of type string is deprecated in /hosting/www/clickea.net/public/wp-content/themes/Divi/includes/builder/module/helpers/HoverOptions.php on line 71 Deprecated: strpos(): Passing null to parameter #1 ($haystack) of type string is deprecated in /hosting/www/clickea.net/public/wp-content/themes/Divi/includes/builder/module/helpers/HoverOptions.php on line 71 Deprecated: strpos(): Passing null to parameter #1 ($haystack) of type string is deprecated in /hosting/www/clickea.net/public/wp-content/themes/Divi/includes/builder/module/helpers/HoverOptions.php on line 71 Deprecated: strpos(): Passing null to parameter #1 ($haystack) of type string is deprecated in /hosting/www/clickea.net/public/wp-content/themes/Divi/includes/builder/module/helpers/HoverOptions.php on line 71 Deprecated: strpos(): Passing null to parameter #1 ($haystack) of type string is deprecated in /hosting/www/clickea.net/public/wp-content/themes/Divi/includes/builder/module/helpers/HoverOptions.php on line 71 Deprecated: strpos(): Passing null to parameter #1 ($haystack) of type string is deprecated in /hosting/www/clickea.net/public/wp-content/themes/Divi/includes/builder/module/helpers/HoverOptions.php on line 71 Deprecated: strpos(): Passing null to parameter #1 ($haystack) of type string is deprecated in /hosting/www/clickea.net/public/wp-content/themes/Divi/includes/builder/module/helpers/HoverOptions.php on line 71 Deprecated: strpos(): Passing null to parameter #1 ($haystack) of type string is deprecated in /hosting/www/clickea.net/public/wp-content/themes/Divi/includes/builder/module/helpers/HoverOptions.php on line 71 Deprecated: strpos(): Passing null to parameter #1 ($haystack) of type string is deprecated in /hosting/www/clickea.net/public/wp-content/themes/Divi/includes/builder/module/helpers/HoverOptions.php on line 71 Deprecated: strpos(): Passing null to parameter #1 ($haystack) of type string is deprecated in /hosting/www/clickea.net/public/wp-content/themes/Divi/includes/builder/module/helpers/HoverOptions.php on line 71 Deprecated: strpos(): Passing null to parameter #1 ($haystack) of type string is deprecated in /hosting/www/clickea.net/public/wp-content/themes/Divi/includes/builder/module/helpers/HoverOptions.php on line 71 Deprecated: strpos(): Passing null to parameter #1 ($haystack) of type string is deprecated in /hosting/www/clickea.net/public/wp-content/themes/Divi/includes/builder/module/helpers/HoverOptions.php on line 71 Deprecated: strpos(): Passing null to parameter #1 ($haystack) of type string is deprecated in /hosting/www/clickea.net/public/wp-content/themes/Divi/includes/builder/module/helpers/HoverOptions.php on line 71 Deprecated: strpos(): Passing null to parameter #1 ($haystack) of type string is deprecated in /hosting/www/clickea.net/public/wp-content/themes/Divi/includes/builder/module/helpers/HoverOptions.php on line 71 Deprecated: strpos(): Passing null to parameter #1 ($haystack) of type string is deprecated in /hosting/www/clickea.net/public/wp-content/themes/Divi/includes/builder/module/helpers/HoverOptions.php on line 71 Deprecated: strpos(): Passing null to parameter #1 ($haystack) of type string is deprecated in /hosting/www/clickea.net/public/wp-content/themes/Divi/includes/builder/module/helpers/HoverOptions.php on line 71 Deprecated: strpos(): Passing null to parameter #1 ($haystack) of type string is deprecated in /hosting/www/clickea.net/public/wp-content/themes/Divi/includes/builder/module/helpers/HoverOptions.php on line 71 Deprecated: strpos(): Passing null to parameter #1 ($haystack) of type string is deprecated in /hosting/www/clickea.net/public/wp-content/themes/Divi/includes/builder/module/helpers/HoverOptions.php on line 71 Deprecated: strpos(): Passing null to parameter #1 ($haystack) of type string is deprecated in /hosting/www/clickea.net/public/wp-content/themes/Divi/includes/builder/module/helpers/HoverOptions.php on line 71 Deprecated: strpos(): Passing null to parameter #1 ($haystack) of type string is deprecated in /hosting/www/clickea.net/public/wp-content/themes/Divi/includes/builder/module/helpers/HoverOptions.php on line 71 Deprecated: strpos(): Passing null to parameter #1 ($haystack) of type string is deprecated in /hosting/www/clickea.net/public/wp-content/themes/Divi/includes/builder/module/helpers/HoverOptions.php on line 71 Deprecated: strpos(): Passing null to parameter #1 ($haystack) of type string is deprecated in /hosting/www/clickea.net/public/wp-content/themes/Divi/includes/builder/module/helpers/HoverOptions.php on line 71 Deprecated: strpos(): Passing null to parameter #1 ($haystack) of type string is deprecated in /hosting/www/clickea.net/public/wp-content/themes/Divi/includes/builder/module/helpers/HoverOptions.php on line 71 Deprecated: strpos(): Passing null to parameter #1 ($haystack) of type string is deprecated in /hosting/www/clickea.net/public/wp-content/themes/Divi/includes/builder/module/helpers/HoverOptions.php on line 71 Deprecated: rtrim(): Passing null to parameter #1 ($string) of type string is deprecated in /hosting/www/clickea.net/public/wp-content/themes/Divi/includes/builder/class-et-builder-element.php on line 16522 Deprecated: strpos(): Passing null to parameter #1 ($haystack) of type string is deprecated in /hosting/www/clickea.net/public/wp-content/themes/Divi/includes/builder/module/helpers/HoverOptions.php on line 71 Deprecated: strpos(): Passing null to parameter #1 ($haystack) of type string is deprecated in /hosting/www/clickea.net/public/wp-content/themes/Divi/includes/builder/module/helpers/HoverOptions.php on line 71 Deprecated: strpos(): Passing null to parameter #1 ($haystack) of type string is deprecated in /hosting/www/clickea.net/public/wp-content/themes/Divi/includes/builder/module/helpers/HoverOptions.php on line 71 Deprecated: strpos(): Passing null to parameter #1 ($haystack) of type string is deprecated in /hosting/www/clickea.net/public/wp-content/themes/Divi/includes/builder/module/helpers/HoverOptions.php on line 71 Deprecated: strpos(): Passing null to parameter #1 ($haystack) of type string is deprecated in /hosting/www/clickea.net/public/wp-content/themes/Divi/includes/builder/module/helpers/HoverOptions.php on line 71 Deprecated: strpos(): Passing null to parameter #1 ($haystack) of type string is deprecated in /hosting/www/clickea.net/public/wp-content/themes/Divi/includes/builder/module/helpers/HoverOptions.php on line 71 Deprecated: strpos(): Passing null to parameter #1 ($haystack) of type string is deprecated in /hosting/www/clickea.net/public/wp-content/themes/Divi/includes/builder/module/helpers/HoverOptions.php on line 71 Deprecated: strpos(): Passing null to parameter #1 ($haystack) of type string is deprecated in /hosting/www/clickea.net/public/wp-content/themes/Divi/includes/builder/module/helpers/HoverOptions.php on line 71 Deprecated: strpos(): Passing null to parameter #1 ($haystack) of type string is deprecated in /hosting/www/clickea.net/public/wp-content/themes/Divi/includes/builder/module/helpers/HoverOptions.php on line 71 Deprecated: strpos(): Passing null to parameter #1 ($haystack) of type string is deprecated in /hosting/www/clickea.net/public/wp-content/themes/Divi/includes/builder/module/helpers/HoverOptions.php on line 71 Deprecated: strpos(): Passing null to parameter #1 ($haystack) of type string is deprecated in /hosting/www/clickea.net/public/wp-content/themes/Divi/includes/builder/module/helpers/HoverOptions.php on line 71 Deprecated: strpos(): Passing null to parameter #1 ($haystack) of type string is deprecated in /hosting/www/clickea.net/public/wp-content/themes/Divi/includes/builder/module/helpers/HoverOptions.php on line 71 Deprecated: strpos(): Passing null to parameter #1 ($haystack) of type string is deprecated in /hosting/www/clickea.net/public/wp-content/themes/Divi/includes/builder/module/helpers/HoverOptions.php on line 71 Deprecated: strpos(): Passing null to parameter #1 ($haystack) of type string is deprecated in /hosting/www/clickea.net/public/wp-content/themes/Divi/includes/builder/module/helpers/HoverOptions.php on line 71 Deprecated: strpos(): Passing null to parameter #1 ($haystack) of type string is deprecated in /hosting/www/clickea.net/public/wp-content/themes/Divi/includes/builder/module/helpers/HoverOptions.php on line 71 Deprecated: strpos(): Passing null to parameter #1 ($haystack) of type string is deprecated in /hosting/www/clickea.net/public/wp-content/themes/Divi/includes/builder/module/helpers/HoverOptions.php on line 71 Deprecated: strpos(): Passing null to parameter #1 ($haystack) of type string is deprecated in /hosting/www/clickea.net/public/wp-content/themes/Divi/includes/builder/module/helpers/HoverOptions.php on line 71 Deprecated: strpos(): Passing null to parameter #1 ($haystack) of type string is deprecated in /hosting/www/clickea.net/public/wp-content/themes/Divi/includes/builder/module/helpers/HoverOptions.php on line 71 Deprecated: strpos(): Passing null to parameter #1 ($haystack) of type string is deprecated in /hosting/www/clickea.net/public/wp-content/themes/Divi/includes/builder/module/helpers/HoverOptions.php on line 71 Deprecated: strpos(): Passing null to parameter #1 ($haystack) of type string is deprecated in /hosting/www/clickea.net/public/wp-content/themes/Divi/includes/builder/module/helpers/HoverOptions.php on line 71 Deprecated: strpos(): Passing null to parameter #1 ($haystack) of type string is deprecated in /hosting/www/clickea.net/public/wp-content/themes/Divi/includes/builder/module/helpers/HoverOptions.php on line 71 Deprecated: strpos(): Passing null to parameter #1 ($haystack) of type string is deprecated in /hosting/www/clickea.net/public/wp-content/themes/Divi/includes/builder/module/helpers/HoverOptions.php on line 71 Deprecated: strpos(): Passing null to parameter #1 ($haystack) of type string is deprecated in /hosting/www/clickea.net/public/wp-content/themes/Divi/includes/builder/module/helpers/HoverOptions.php on line 71 Deprecated: strpos(): Passing null to parameter #1 ($haystack) of type string is deprecated in /hosting/www/clickea.net/public/wp-content/themes/Divi/includes/builder/module/helpers/HoverOptions.php on line 71 Deprecated: strpos(): Passing null to parameter #1 ($haystack) of type string is deprecated in /hosting/www/clickea.net/public/wp-content/themes/Divi/includes/builder/module/helpers/HoverOptions.php on line 71 Deprecated: strpos(): Passing null to parameter #1 ($haystack) of type string is deprecated in /hosting/www/clickea.net/public/wp-content/themes/Divi/includes/builder/module/helpers/HoverOptions.php on line 71 Deprecated: strpos(): Passing null to parameter #1 ($haystack) of type string is deprecated in /hosting/www/clickea.net/public/wp-content/themes/Divi/includes/builder/module/helpers/HoverOptions.php on line 71 Deprecated: strpos(): Passing null to parameter #1 ($haystack) of type string is deprecated in /hosting/www/clickea.net/public/wp-content/themes/Divi/includes/builder/module/helpers/HoverOptions.php on line 71 Deprecated: strpos(): Passing null to parameter #1 ($haystack) of type string is deprecated in /hosting/www/clickea.net/public/wp-content/themes/Divi/includes/builder/module/helpers/HoverOptions.php on line 71 Deprecated: strpos(): Passing null to parameter #1 ($haystack) of type string is deprecated in /hosting/www/clickea.net/public/wp-content/themes/Divi/includes/builder/module/helpers/HoverOptions.php on line 71 Deprecated: strpos(): Passing null to parameter #1 ($haystack) of type string is deprecated in /hosting/www/clickea.net/public/wp-content/themes/Divi/includes/builder/module/helpers/HoverOptions.php on line 71 Deprecated: strpos(): Passing null to parameter #1 ($haystack) of type string is deprecated in /hosting/www/clickea.net/public/wp-content/themes/Divi/includes/builder/module/helpers/HoverOptions.php on line 71 Deprecated: strpos(): Passing null to parameter #1 ($haystack) of type string is deprecated in /hosting/www/clickea.net/public/wp-content/themes/Divi/includes/builder/module/helpers/HoverOptions.php on line 71 Deprecated: strpos(): Passing null to parameter #1 ($haystack) of type string is deprecated in /hosting/www/clickea.net/public/wp-content/themes/Divi/includes/builder/module/helpers/HoverOptions.php on line 71 Deprecated: strpos(): Passing null to parameter #1 ($haystack) of type string is deprecated in /hosting/www/clickea.net/public/wp-content/themes/Divi/includes/builder/module/helpers/HoverOptions.php on line 71 Deprecated: strpos(): Passing null to parameter #1 ($haystack) of type string is deprecated in /hosting/www/clickea.net/public/wp-content/themes/Divi/includes/builder/module/helpers/HoverOptions.php on line 71 Deprecated: strpos(): Passing null to parameter #1 ($haystack) of type string is deprecated in /hosting/www/clickea.net/public/wp-content/themes/Divi/includes/builder/module/helpers/HoverOptions.php on line 71 Deprecated: strpos(): Passing null to parameter #1 ($haystack) of type string is deprecated in /hosting/www/clickea.net/public/wp-content/themes/Divi/includes/builder/module/helpers/HoverOptions.php on line 71 Deprecated: strpos(): Passing null to parameter #1 ($haystack) of type string is deprecated in /hosting/www/clickea.net/public/wp-content/themes/Divi/includes/builder/module/helpers/HoverOptions.php on line 71 Deprecated: strpos(): Passing null to parameter #1 ($haystack) of type string is deprecated in /hosting/www/clickea.net/public/wp-content/themes/Divi/includes/builder/module/helpers/HoverOptions.php on line 71 Deprecated: strpos(): Passing null to parameter #1 ($haystack) of type string is deprecated in /hosting/www/clickea.net/public/wp-content/themes/Divi/includes/builder/module/helpers/HoverOptions.php on line 71 Deprecated: strpos(): Passing null to parameter #1 ($haystack) of type string is deprecated in /hosting/www/clickea.net/public/wp-content/themes/Divi/includes/builder/module/helpers/HoverOptions.php on line 71 Deprecated: strpos(): Passing null to parameter #1 ($haystack) of type string is deprecated in /hosting/www/clickea.net/public/wp-content/themes/Divi/includes/builder/module/helpers/HoverOptions.php on line 71 Deprecated: strpos(): Passing null to parameter #1 ($haystack) of type string is deprecated in /hosting/www/clickea.net/public/wp-content/themes/Divi/includes/builder/module/helpers/HoverOptions.php on line 71 Deprecated: strpos(): Passing null to parameter #1 ($haystack) of type string is deprecated in /hosting/www/clickea.net/public/wp-content/themes/Divi/includes/builder/module/helpers/HoverOptions.php on line 71 Deprecated: strpos(): Passing null to parameter #1 ($haystack) of type string is deprecated in /hosting/www/clickea.net/public/wp-content/themes/Divi/includes/builder/module/helpers/HoverOptions.php on line 71 Deprecated: strpos(): Passing null to parameter #1 ($haystack) of type string is deprecated in /hosting/www/clickea.net/public/wp-content/themes/Divi/includes/builder/module/helpers/HoverOptions.php on line 71 Deprecated: strpos(): Passing null to parameter #1 ($haystack) of type string is deprecated in /hosting/www/clickea.net/public/wp-content/themes/Divi/includes/builder/module/helpers/HoverOptions.php on line 71 Deprecated: strpos(): Passing null to parameter #1 ($haystack) of type string is deprecated in /hosting/www/clickea.net/public/wp-content/themes/Divi/includes/builder/module/helpers/HoverOptions.php on line 71 Deprecated: strpos(): Passing null to parameter #1 ($haystack) of type string is deprecated in /hosting/www/clickea.net/public/wp-content/themes/Divi/includes/builder/module/helpers/HoverOptions.php on line 71 Deprecated: strpos(): Passing null to parameter #1 ($haystack) of type string is deprecated in /hosting/www/clickea.net/public/wp-content/themes/Divi/includes/builder/module/helpers/HoverOptions.php on line 71 Deprecated: strpos(): Passing null to parameter #1 ($haystack) of type string is deprecated in /hosting/www/clickea.net/public/wp-content/themes/Divi/includes/builder/module/helpers/HoverOptions.php on line 71 Deprecated: strpos(): Passing null to parameter #1 ($haystack) of type string is deprecated in /hosting/www/clickea.net/public/wp-content/themes/Divi/includes/builder/module/helpers/HoverOptions.php on line 71 Deprecated: strpos(): Passing null to parameter #1 ($haystack) of type string is deprecated in /hosting/www/clickea.net/public/wp-content/themes/Divi/includes/builder/module/helpers/HoverOptions.php on line 71 Deprecated: strpos(): Passing null to parameter #1 ($haystack) of type string is deprecated in /hosting/www/clickea.net/public/wp-content/themes/Divi/includes/builder/module/helpers/HoverOptions.php on line 71 Deprecated: strpos(): Passing null to parameter #1 ($haystack) of type string is deprecated in /hosting/www/clickea.net/public/wp-content/themes/Divi/includes/builder/module/helpers/HoverOptions.php on line 71 Deprecated: strpos(): Passing null to parameter #1 ($haystack) of type string is deprecated in /hosting/www/clickea.net/public/wp-content/themes/Divi/includes/builder/module/helpers/HoverOptions.php on line 71 Deprecated: strpos(): Passing null to parameter #1 ($haystack) of type string is deprecated in /hosting/www/clickea.net/public/wp-content/themes/Divi/includes/builder/module/helpers/HoverOptions.php on line 71 Deprecated: strpos(): Passing null to parameter #1 ($haystack) of type string is deprecated in /hosting/www/clickea.net/public/wp-content/themes/Divi/includes/builder/module/helpers/HoverOptions.php on line 71 Deprecated: strpos(): Passing null to parameter #1 ($haystack) of type string is deprecated in /hosting/www/clickea.net/public/wp-content/themes/Divi/includes/builder/module/helpers/HoverOptions.php on line 71 Deprecated: strpos(): Passing null to parameter #1 ($haystack) of type string is deprecated in /hosting/www/clickea.net/public/wp-content/themes/Divi/includes/builder/module/helpers/HoverOptions.php on line 71 Deprecated: strpos(): Passing null to parameter #1 ($haystack) of type string is deprecated in /hosting/www/clickea.net/public/wp-content/themes/Divi/includes/builder/module/helpers/HoverOptions.php on line 71 Deprecated: strpos(): Passing null to parameter #1 ($haystack) of type string is deprecated in /hosting/www/clickea.net/public/wp-content/themes/Divi/includes/builder/module/helpers/HoverOptions.php on line 71 Deprecated: strpos(): Passing null to parameter #1 ($haystack) of type string is deprecated in /hosting/www/clickea.net/public/wp-content/themes/Divi/includes/builder/module/helpers/HoverOptions.php on line 71 Deprecated: strpos(): Passing null to parameter #1 ($haystack) of type string is deprecated in /hosting/www/clickea.net/public/wp-content/themes/Divi/includes/builder/module/helpers/HoverOptions.php on line 71 Deprecated: strpos(): Passing null to parameter #1 ($haystack) of type string is deprecated in /hosting/www/clickea.net/public/wp-content/themes/Divi/includes/builder/module/helpers/HoverOptions.php on line 71 Deprecated: strpos(): Passing null to parameter #1 ($haystack) of type string is deprecated in /hosting/www/clickea.net/public/wp-content/themes/Divi/includes/builder/module/helpers/HoverOptions.php on line 71 Deprecated: strpos(): Passing null to parameter #1 ($haystack) of type string is deprecated in /hosting/www/clickea.net/public/wp-content/themes/Divi/includes/builder/module/helpers/HoverOptions.php on line 71 Deprecated: strpos(): Passing null to parameter #1 ($haystack) of type string is deprecated in /hosting/www/clickea.net/public/wp-content/themes/Divi/includes/builder/module/helpers/HoverOptions.php on line 71 Deprecated: strpos(): Passing null to parameter #1 ($haystack) of type string is deprecated in /hosting/www/clickea.net/public/wp-content/themes/Divi/includes/builder/module/helpers/HoverOptions.php on line 71 Deprecated: strpos(): Passing null to parameter #1 ($haystack) of type string is deprecated in /hosting/www/clickea.net/public/wp-content/themes/Divi/includes/builder/module/helpers/HoverOptions.php on line 71 Deprecated: strpos(): Passing null to parameter #1 ($haystack) of type string is deprecated in /hosting/www/clickea.net/public/wp-content/themes/Divi/includes/builder/module/helpers/HoverOptions.php on line 71 Deprecated: strpos(): Passing null to parameter #1 ($haystack) of type string is deprecated in /hosting/www/clickea.net/public/wp-content/themes/Divi/includes/builder/module/helpers/HoverOptions.php on line 71 Deprecated: strpos(): Passing null to parameter #1 ($haystack) of type string is deprecated in /hosting/www/clickea.net/public/wp-content/themes/Divi/includes/builder/module/helpers/HoverOptions.php on line 71 Deprecated: strpos(): Passing null to parameter #1 ($haystack) of type string is deprecated in /hosting/www/clickea.net/public/wp-content/themes/Divi/includes/builder/module/helpers/HoverOptions.php on line 71 Deprecated: strpos(): Passing null to parameter #1 ($haystack) of type string is deprecated in /hosting/www/clickea.net/public/wp-content/themes/Divi/includes/builder/module/helpers/HoverOptions.php on line 71 Deprecated: strpos(): Passing null to parameter #1 ($haystack) of type string is deprecated in /hosting/www/clickea.net/public/wp-content/themes/Divi/includes/builder/module/helpers/HoverOptions.php on line 71 Deprecated: strpos(): Passing null to parameter #1 ($haystack) of type string is deprecated in /hosting/www/clickea.net/public/wp-content/themes/Divi/includes/builder/module/helpers/HoverOptions.php on line 71 Deprecated: strpos(): Passing null to parameter #1 ($haystack) of type string is deprecated in /hosting/www/clickea.net/public/wp-content/themes/Divi/includes/builder/module/helpers/HoverOptions.php on line 71 Deprecated: strpos(): Passing null to parameter #1 ($haystack) of type string is deprecated in /hosting/www/clickea.net/public/wp-content/themes/Divi/includes/builder/module/helpers/HoverOptions.php on line 71 Deprecated: strpos(): Passing null to parameter #1 ($haystack) of type string is deprecated in /hosting/www/clickea.net/public/wp-content/themes/Divi/includes/builder/module/helpers/HoverOptions.php on line 71 Deprecated: strpos(): Passing null to parameter #1 ($haystack) of type string is deprecated in /hosting/www/clickea.net/public/wp-content/themes/Divi/includes/builder/module/helpers/HoverOptions.php on line 71 Deprecated: strpos(): Passing null to parameter #1 ($haystack) of type string is deprecated in /hosting/www/clickea.net/public/wp-content/themes/Divi/includes/builder/module/helpers/HoverOptions.php on line 71 Deprecated: strpos(): Passing null to parameter #1 ($haystack) of type string is deprecated in /hosting/www/clickea.net/public/wp-content/themes/Divi/includes/builder/module/helpers/HoverOptions.php on line 71 Deprecated: strpos(): Passing null to parameter #1 ($haystack) of type string is deprecated in /hosting/www/clickea.net/public/wp-content/themes/Divi/includes/builder/module/helpers/HoverOptions.php on line 71 Deprecated: strpos(): Passing null to parameter #1 ($haystack) of type string is deprecated in /hosting/www/clickea.net/public/wp-content/themes/Divi/includes/builder/module/helpers/HoverOptions.php on line 71 Deprecated: strpos(): Passing null to parameter #1 ($haystack) of type string is deprecated in /hosting/www/clickea.net/public/wp-content/themes/Divi/includes/builder/module/helpers/HoverOptions.php on line 71 Deprecated: strpos(): Passing null to parameter #1 ($haystack) of type string is deprecated in /hosting/www/clickea.net/public/wp-content/themes/Divi/includes/builder/module/helpers/HoverOptions.php on line 71 Deprecated: strpos(): Passing null to parameter #1 ($haystack) of type string is deprecated in /hosting/www/clickea.net/public/wp-content/themes/Divi/includes/builder/module/helpers/HoverOptions.php on line 71 Deprecated: strpos(): Passing null to parameter #1 ($haystack) of type string is deprecated in /hosting/www/clickea.net/public/wp-content/themes/Divi/includes/builder/module/helpers/HoverOptions.php on line 71 Deprecated: strpos(): Passing null to parameter #1 ($haystack) of type string is deprecated in /hosting/www/clickea.net/public/wp-content/themes/Divi/includes/builder/module/helpers/HoverOptions.php on line 71 Deprecated: strpos(): Passing null to parameter #1 ($haystack) of type string is deprecated in /hosting/www/clickea.net/public/wp-content/themes/Divi/includes/builder/module/helpers/HoverOptions.php on line 71 Deprecated: strpos(): Passing null to parameter #1 ($haystack) of type string is deprecated in /hosting/www/clickea.net/public/wp-content/themes/Divi/includes/builder/module/helpers/HoverOptions.php on line 71 Deprecated: strpos(): Passing null to parameter #1 ($haystack) of type string is deprecated in /hosting/www/clickea.net/public/wp-content/themes/Divi/includes/builder/module/helpers/HoverOptions.php on line 71 Deprecated: strpos(): Passing null to parameter #1 ($haystack) of type string is deprecated in /hosting/www/clickea.net/public/wp-content/themes/Divi/includes/builder/module/helpers/HoverOptions.php on line 71 Deprecated: strpos(): Passing null to parameter #1 ($haystack) of type string is deprecated in /hosting/www/clickea.net/public/wp-content/themes/Divi/includes/builder/module/helpers/HoverOptions.php on line 71 Deprecated: strpos(): Passing null to parameter #1 ($haystack) of type string is deprecated in /hosting/www/clickea.net/public/wp-content/themes/Divi/includes/builder/module/helpers/HoverOptions.php on line 71 Deprecated: strpos(): Passing null to parameter #1 ($haystack) of type string is deprecated in /hosting/www/clickea.net/public/wp-content/themes/Divi/includes/builder/module/helpers/HoverOptions.php on line 71 Deprecated: strpos(): Passing null to parameter #1 ($haystack) of type string is deprecated in /hosting/www/clickea.net/public/wp-content/themes/Divi/includes/builder/module/helpers/HoverOptions.php on line 71 Deprecated: strpos(): Passing null to parameter #1 ($haystack) of type string is deprecated in /hosting/www/clickea.net/public/wp-content/themes/Divi/includes/builder/module/helpers/HoverOptions.php on line 71 Deprecated: strpos(): Passing null to parameter #1 ($haystack) of type string is deprecated in /hosting/www/clickea.net/public/wp-content/themes/Divi/includes/builder/module/helpers/HoverOptions.php on line 71 Deprecated: strpos(): Passing null to parameter #1 ($haystack) of type string is deprecated in /hosting/www/clickea.net/public/wp-content/themes/Divi/includes/builder/module/helpers/HoverOptions.php on line 71 Deprecated: strpos(): Passing null to parameter #1 ($haystack) of type string is deprecated in /hosting/www/clickea.net/public/wp-content/themes/Divi/includes/builder/module/helpers/HoverOptions.php on line 71 Deprecated: strpos(): Passing null to parameter #1 ($haystack) of type string is deprecated in /hosting/www/clickea.net/public/wp-content/themes/Divi/includes/builder/module/helpers/HoverOptions.php on line 71 Deprecated: strpos(): Passing null to parameter #1 ($haystack) of type string is deprecated in /hosting/www/clickea.net/public/wp-content/themes/Divi/includes/builder/module/helpers/HoverOptions.php on line 71 Deprecated: strpos(): Passing null to parameter #1 ($haystack) of type string is deprecated in /hosting/www/clickea.net/public/wp-content/themes/Divi/includes/builder/module/helpers/HoverOptions.php on line 71 Deprecated: strpos(): Passing null to parameter #1 ($haystack) of type string is deprecated in /hosting/www/clickea.net/public/wp-content/themes/Divi/includes/builder/module/helpers/HoverOptions.php on line 71 Deprecated: strpos(): Passing null to parameter #1 ($haystack) of type string is deprecated in /hosting/www/clickea.net/public/wp-content/themes/Divi/includes/builder/module/helpers/HoverOptions.php on line 71 Deprecated: strpos(): Passing null to parameter #1 ($haystack) of type string is deprecated in /hosting/www/clickea.net/public/wp-content/themes/Divi/includes/builder/module/helpers/HoverOptions.php on line 71 Deprecated: strpos(): Passing null to parameter #1 ($haystack) of type string is deprecated in /hosting/www/clickea.net/public/wp-content/themes/Divi/includes/builder/module/helpers/HoverOptions.php on line 71 Deprecated: strpos(): Passing null to parameter #1 ($haystack) of type string is deprecated in /hosting/www/clickea.net/public/wp-content/themes/Divi/includes/builder/module/helpers/HoverOptions.php on line 71 Deprecated: strpos(): Passing null to parameter #1 ($haystack) of type string is deprecated in /hosting/www/clickea.net/public/wp-content/themes/Divi/includes/builder/module/helpers/HoverOptions.php on line 71 Deprecated: strpos(): Passing null to parameter #1 ($haystack) of type string is deprecated in /hosting/www/clickea.net/public/wp-content/themes/Divi/includes/builder/module/helpers/HoverOptions.php on line 71 Deprecated: strpos(): Passing null to parameter #1 ($haystack) of type string is deprecated in /hosting/www/clickea.net/public/wp-content/themes/Divi/includes/builder/module/helpers/HoverOptions.php on line 71 Deprecated: strpos(): Passing null to parameter #1 ($haystack) of type string is deprecated in /hosting/www/clickea.net/public/wp-content/themes/Divi/includes/builder/module/helpers/HoverOptions.php on line 71 Deprecated: strpos(): Passing null to parameter #1 ($haystack) of type string is deprecated in /hosting/www/clickea.net/public/wp-content/themes/Divi/includes/builder/module/helpers/HoverOptions.php on line 71 Deprecated: strpos(): Passing null to parameter #1 ($haystack) of type string is deprecated in /hosting/www/clickea.net/public/wp-content/themes/Divi/includes/builder/module/helpers/HoverOptions.php on line 71 Deprecated: strpos(): Passing null to parameter #1 ($haystack) of type string is deprecated in /hosting/www/clickea.net/public/wp-content/themes/Divi/includes/builder/module/helpers/HoverOptions.php on line 71 Deprecated: strpos(): Passing null to parameter #1 ($haystack) of type string is deprecated in /hosting/www/clickea.net/public/wp-content/themes/Divi/includes/builder/module/helpers/HoverOptions.php on line 71 Deprecated: strpos(): Passing null to parameter #1 ($haystack) of type string is deprecated in /hosting/www/clickea.net/public/wp-content/themes/Divi/includes/builder/module/helpers/HoverOptions.php on line 71 Deprecated: strpos(): Passing null to parameter #1 ($haystack) of type string is deprecated in /hosting/www/clickea.net/public/wp-content/themes/Divi/includes/builder/module/helpers/HoverOptions.php on line 71 Deprecated: strpos(): Passing null to parameter #1 ($haystack) of type string is deprecated in /hosting/www/clickea.net/public/wp-content/themes/Divi/includes/builder/module/helpers/HoverOptions.php on line 71 Deprecated: strpos(): Passing null to parameter #1 ($haystack) of type string is deprecated in /hosting/www/clickea.net/public/wp-content/themes/Divi/includes/builder/module/helpers/HoverOptions.php on line 71 Deprecated: strpos(): Passing null to parameter #1 ($haystack) of type string is deprecated in /hosting/www/clickea.net/public/wp-content/themes/Divi/includes/builder/module/helpers/HoverOptions.php on line 71 Deprecated: strpos(): Passing null to parameter #1 ($haystack) of type string is deprecated in /hosting/www/clickea.net/public/wp-content/themes/Divi/includes/builder/module/helpers/HoverOptions.php on line 71 Deprecated: strpos(): Passing null to parameter #1 ($haystack) of type string is deprecated in /hosting/www/clickea.net/public/wp-content/themes/Divi/includes/builder/module/helpers/HoverOptions.php on line 71 Deprecated: strpos(): Passing null to parameter #1 ($haystack) of type string is deprecated in /hosting/www/clickea.net/public/wp-content/themes/Divi/includes/builder/module/helpers/HoverOptions.php on line 71 Deprecated: strpos(): Passing null to parameter #1 ($haystack) of type string is deprecated in /hosting/www/clickea.net/public/wp-content/themes/Divi/includes/builder/module/helpers/HoverOptions.php on line 71 Deprecated: strpos(): Passing null to parameter #1 ($haystack) of type string is deprecated in /hosting/www/clickea.net/public/wp-content/themes/Divi/includes/builder/module/helpers/HoverOptions.php on line 71 Deprecated: strpos(): Passing null to parameter #1 ($haystack) of type string is deprecated in /hosting/www/clickea.net/public/wp-content/themes/Divi/includes/builder/module/helpers/HoverOptions.php on line 71 Deprecated: strpos(): Passing null to parameter #1 ($haystack) of type string is deprecated in /hosting/www/clickea.net/public/wp-content/themes/Divi/includes/builder/module/helpers/HoverOptions.php on line 71 Deprecated: strpos(): Passing null to parameter #1 ($haystack) of type string is deprecated in /hosting/www/clickea.net/public/wp-content/themes/Divi/includes/builder/module/helpers/HoverOptions.php on line 71 Deprecated: strpos(): Passing null to parameter #1 ($haystack) of type string is deprecated in /hosting/www/clickea.net/public/wp-content/themes/Divi/includes/builder/module/helpers/HoverOptions.php on line 71 Deprecated: strpos(): Passing null to parameter #1 ($haystack) of type string is deprecated in /hosting/www/clickea.net/public/wp-content/themes/Divi/includes/builder/module/helpers/HoverOptions.php on line 71 Deprecated: strpos(): Passing null to parameter #1 ($haystack) of type string is deprecated in /hosting/www/clickea.net/public/wp-content/themes/Divi/includes/builder/module/helpers/HoverOptions.php on line 71 Deprecated: strpos(): Passing null to parameter #1 ($haystack) of type string is deprecated in /hosting/www/clickea.net/public/wp-content/themes/Divi/includes/builder/module/helpers/HoverOptions.php on line 71 Deprecated: strpos(): Passing null to parameter #1 ($haystack) of type string is deprecated in /hosting/www/clickea.net/public/wp-content/themes/Divi/includes/builder/module/helpers/HoverOptions.php on line 71 Deprecated: strpos(): Passing null to parameter #1 ($haystack) of type string is deprecated in /hosting/www/clickea.net/public/wp-content/themes/Divi/includes/builder/module/helpers/HoverOptions.php on line 71 Deprecated: strpos(): Passing null to parameter #1 ($haystack) of type string is deprecated in /hosting/www/clickea.net/public/wp-content/themes/Divi/includes/builder/module/helpers/HoverOptions.php on line 71 Deprecated: strpos(): Passing null to parameter #1 ($haystack) of type string is deprecated in /hosting/www/clickea.net/public/wp-content/themes/Divi/includes/builder/module/helpers/HoverOptions.php on line 71 Deprecated: strpos(): Passing null to parameter #1 ($haystack) of type string is deprecated in /hosting/www/clickea.net/public/wp-content/themes/Divi/includes/builder/module/helpers/HoverOptions.php on line 71 Deprecated: strpos(): Passing null to parameter #1 ($haystack) of type string is deprecated in /hosting/www/clickea.net/public/wp-content/themes/Divi/includes/builder/module/helpers/HoverOptions.php on line 71 Deprecated: strpos(): Passing null to parameter #1 ($haystack) of type string is deprecated in /hosting/www/clickea.net/public/wp-content/themes/Divi/includes/builder/module/helpers/HoverOptions.php on line 71 Deprecated: strpos(): Passing null to parameter #1 ($haystack) of type string is deprecated in /hosting/www/clickea.net/public/wp-content/themes/Divi/includes/builder/module/helpers/HoverOptions.php on line 71 Deprecated: strpos(): Passing null to parameter #1 ($haystack) of type string is deprecated in /hosting/www/clickea.net/public/wp-content/themes/Divi/includes/builder/module/helpers/HoverOptions.php on line 71 Deprecated: strpos(): Passing null to parameter #1 ($haystack) of type string is deprecated in /hosting/www/clickea.net/public/wp-content/themes/Divi/includes/builder/module/helpers/HoverOptions.php on line 71 Deprecated: strpos(): Passing null to parameter #1 ($haystack) of type string is deprecated in /hosting/www/clickea.net/public/wp-content/themes/Divi/includes/builder/module/helpers/HoverOptions.php on line 71 Deprecated: strpos(): Passing null to parameter #1 ($haystack) of type string is deprecated in /hosting/www/clickea.net/public/wp-content/themes/Divi/includes/builder/module/helpers/HoverOptions.php on line 71 Deprecated: strpos(): Passing null to parameter #1 ($haystack) of type string is deprecated in /hosting/www/clickea.net/public/wp-content/themes/Divi/includes/builder/module/helpers/HoverOptions.php on line 71 Deprecated: strpos(): Passing null to parameter #1 ($haystack) of type string is deprecated in /hosting/www/clickea.net/public/wp-content/themes/Divi/includes/builder/module/helpers/HoverOptions.php on line 71 Deprecated: strpos(): Passing null to parameter #1 ($haystack) of type string is deprecated in /hosting/www/clickea.net/public/wp-content/themes/Divi/includes/builder/module/helpers/HoverOptions.php on line 71 Deprecated: strpos(): Passing null to parameter #1 ($haystack) of type string is deprecated in /hosting/www/clickea.net/public/wp-content/themes/Divi/includes/builder/module/helpers/HoverOptions.php on line 71 Deprecated: strpos(): Passing null to parameter #1 ($haystack) of type string is deprecated in /hosting/www/clickea.net/public/wp-content/themes/Divi/includes/builder/module/helpers/HoverOptions.php on line 71 Deprecated: strpos(): Passing null to parameter #1 ($haystack) of type string is deprecated in /hosting/www/clickea.net/public/wp-content/themes/Divi/includes/builder/module/helpers/HoverOptions.php on line 71 Deprecated: strpos(): Passing null to parameter #1 ($haystack) of type string is deprecated in /hosting/www/clickea.net/public/wp-content/themes/Divi/includes/builder/module/helpers/HoverOptions.php on line 71 Deprecated: strpos(): Passing null to parameter #1 ($haystack) of type string is deprecated in /hosting/www/clickea.net/public/wp-content/themes/Divi/includes/builder/module/helpers/HoverOptions.php on line 71 Deprecated: strpos(): Passing null to parameter #1 ($haystack) of type string is deprecated in /hosting/www/clickea.net/public/wp-content/themes/Divi/includes/builder/module/helpers/HoverOptions.php on line 71 Deprecated: strpos(): Passing null to parameter #1 ($haystack) of type string is deprecated in /hosting/www/clickea.net/public/wp-content/themes/Divi/includes/builder/module/helpers/HoverOptions.php on line 71 Deprecated: strpos(): Passing null to parameter #1 ($haystack) of type string is deprecated in /hosting/www/clickea.net/public/wp-content/themes/Divi/includes/builder/module/helpers/HoverOptions.php on line 71 Deprecated: strpos(): Passing null to parameter #1 ($haystack) of type string is deprecated in /hosting/www/clickea.net/public/wp-content/themes/Divi/includes/builder/module/helpers/HoverOptions.php on line 71 Deprecated: strpos(): Passing null to parameter #1 ($haystack) of type string is deprecated in /hosting/www/clickea.net/public/wp-content/themes/Divi/includes/builder/module/helpers/HoverOptions.php on line 71 Deprecated: strpos(): Passing null to parameter #1 ($haystack) of type string is deprecated in /hosting/www/clickea.net/public/wp-content/themes/Divi/includes/builder/module/helpers/HoverOptions.php on line 71 Deprecated: strpos(): Passing null to parameter #1 ($haystack) of type string is deprecated in /hosting/www/clickea.net/public/wp-content/themes/Divi/includes/builder/module/helpers/HoverOptions.php on line 71 Deprecated: strpos(): Passing null to parameter #1 ($haystack) of type string is deprecated in /hosting/www/clickea.net/public/wp-content/themes/Divi/includes/builder/module/helpers/HoverOptions.php on line 71 Deprecated: strpos(): Passing null to parameter #1 ($haystack) of type string is deprecated in /hosting/www/clickea.net/public/wp-content/themes/Divi/includes/builder/module/helpers/HoverOptions.php on line 71 Deprecated: strpos(): Passing null to parameter #1 ($haystack) of type string is deprecated in /hosting/www/clickea.net/public/wp-content/themes/Divi/includes/builder/module/helpers/HoverOptions.php on line 71 Deprecated: strpos(): Passing null to parameter #1 ($haystack) of type string is deprecated in /hosting/www/clickea.net/public/wp-content/themes/Divi/includes/builder/module/helpers/HoverOptions.php on line 71 Deprecated: strpos(): Passing null to parameter #1 ($haystack) of type string is deprecated in /hosting/www/clickea.net/public/wp-content/themes/Divi/includes/builder/module/helpers/HoverOptions.php on line 71 Deprecated: strpos(): Passing null to parameter #1 ($haystack) of type string is deprecated in /hosting/www/clickea.net/public/wp-content/themes/Divi/includes/builder/module/helpers/HoverOptions.php on line 71 Deprecated: strpos(): Passing null to parameter #1 ($haystack) of type string is deprecated in /hosting/www/clickea.net/public/wp-content/themes/Divi/includes/builder/module/helpers/HoverOptions.php on line 71 Deprecated: strpos(): Passing null to parameter #1 ($haystack) of type string is deprecated in /hosting/www/clickea.net/public/wp-content/themes/Divi/includes/builder/module/helpers/HoverOptions.php on line 71 Deprecated: strpos(): Passing null to parameter #1 ($haystack) of type string is deprecated in /hosting/www/clickea.net/public/wp-content/themes/Divi/includes/builder/module/helpers/HoverOptions.php on line 71 Deprecated: strpos(): Passing null to parameter #1 ($haystack) of type string is deprecated in /hosting/www/clickea.net/public/wp-content/themes/Divi/includes/builder/module/helpers/HoverOptions.php on line 71 Deprecated: strpos(): Passing null to parameter #1 ($haystack) of type string is deprecated in /hosting/www/clickea.net/public/wp-content/themes/Divi/includes/builder/module/helpers/HoverOptions.php on line 71 Deprecated: strpos(): Passing null to parameter #1 ($haystack) of type string is deprecated in /hosting/www/clickea.net/public/wp-content/themes/Divi/includes/builder/module/helpers/HoverOptions.php on line 71 Deprecated: strpos(): Passing null to parameter #1 ($haystack) of type string is deprecated in /hosting/www/clickea.net/public/wp-content/themes/Divi/includes/builder/module/helpers/HoverOptions.php on line 71 Deprecated: strpos(): Passing null to parameter #1 ($haystack) of type string is deprecated in /hosting/www/clickea.net/public/wp-content/themes/Divi/includes/builder/module/helpers/HoverOptions.php on line 71 Deprecated: strpos(): Passing null to parameter #1 ($haystack) of type string is deprecated in /hosting/www/clickea.net/public/wp-content/themes/Divi/includes/builder/module/helpers/HoverOptions.php on line 71 Deprecated: strpos(): Passing null to parameter #1 ($haystack) of type string is deprecated in /hosting/www/clickea.net/public/wp-content/themes/Divi/includes/builder/module/helpers/HoverOptions.php on line 71 Deprecated: strpos(): Passing null to parameter #1 ($haystack) of type string is deprecated in /hosting/www/clickea.net/public/wp-content/themes/Divi/includes/builder/module/helpers/HoverOptions.php on line 71 Deprecated: strpos(): Passing null to parameter #1 ($haystack) of type string is deprecated in /hosting/www/clickea.net/public/wp-content/themes/Divi/includes/builder/module/helpers/HoverOptions.php on line 71 Deprecated: strpos(): Passing null to parameter #1 ($haystack) of type string is deprecated in /hosting/www/clickea.net/public/wp-content/themes/Divi/includes/builder/module/helpers/HoverOptions.php on line 71 Deprecated: strpos(): Passing null to parameter #1 ($haystack) of type string is deprecated in /hosting/www/clickea.net/public/wp-content/themes/Divi/includes/builder/module/helpers/HoverOptions.php on line 71 Deprecated: strpos(): Passing null to parameter #1 ($haystack) of type string is deprecated in /hosting/www/clickea.net/public/wp-content/themes/Divi/includes/builder/module/helpers/HoverOptions.php on line 71 Deprecated: strpos(): Passing null to parameter #1 ($haystack) of type string is deprecated in /hosting/www/clickea.net/public/wp-content/themes/Divi/includes/builder/module/helpers/HoverOptions.php on line 71 Deprecated: strpos(): Passing null to parameter #1 ($haystack) of type string is deprecated in /hosting/www/clickea.net/public/wp-content/themes/Divi/includes/builder/module/helpers/HoverOptions.php on line 71 Deprecated: strpos(): Passing null to parameter #1 ($haystack) of type string is deprecated in /hosting/www/clickea.net/public/wp-content/themes/Divi/includes/builder/module/helpers/HoverOptions.php on line 71 Deprecated: strpos(): Passing null to parameter #1 ($haystack) of type string is deprecated in /hosting/www/clickea.net/public/wp-content/themes/Divi/includes/builder/module/helpers/HoverOptions.php on line 71 Deprecated: strpos(): Passing null to parameter #1 ($haystack) of type string is deprecated in /hosting/www/clickea.net/public/wp-content/themes/Divi/includes/builder/module/helpers/HoverOptions.php on line 71 Deprecated: strpos(): Passing null to parameter #1 ($haystack) of type string is deprecated in /hosting/www/clickea.net/public/wp-content/themes/Divi/includes/builder/module/helpers/HoverOptions.php on line 71 Deprecated: strpos(): Passing null to parameter #1 ($haystack) of type string is deprecated in /hosting/www/clickea.net/public/wp-content/themes/Divi/includes/builder/module/helpers/HoverOptions.php on line 71 Deprecated: strpos(): Passing null to parameter #1 ($haystack) of type string is deprecated in /hosting/www/clickea.net/public/wp-content/themes/Divi/includes/builder/module/helpers/HoverOptions.php on line 71 Deprecated: strpos(): Passing null to parameter #1 ($haystack) of type string is deprecated in /hosting/www/clickea.net/public/wp-content/themes/Divi/includes/builder/module/helpers/HoverOptions.php on line 71 Deprecated: strpos(): Passing null to parameter #1 ($haystack) of type string is deprecated in /hosting/www/clickea.net/public/wp-content/themes/Divi/includes/builder/module/helpers/HoverOptions.php on line 71 Deprecated: strpos(): Passing null to parameter #1 ($haystack) of type string is deprecated in /hosting/www/clickea.net/public/wp-content/themes/Divi/includes/builder/module/helpers/HoverOptions.php on line 71 Deprecated: strpos(): Passing null to parameter #1 ($haystack) of type string is deprecated in /hosting/www/clickea.net/public/wp-content/themes/Divi/includes/builder/module/helpers/HoverOptions.php on line 71 Deprecated: strpos(): Passing null to parameter #1 ($haystack) of type string is deprecated in /hosting/www/clickea.net/public/wp-content/themes/Divi/includes/builder/module/helpers/HoverOptions.php on line 71 Deprecated: strpos(): Passing null to parameter #1 ($haystack) of type string is deprecated in /hosting/www/clickea.net/public/wp-content/themes/Divi/includes/builder/module/helpers/HoverOptions.php on line 71 Deprecated: strpos(): Passing null to parameter #1 ($haystack) of type string is deprecated in /hosting/www/clickea.net/public/wp-content/themes/Divi/includes/builder/module/helpers/HoverOptions.php on line 71 Deprecated: rtrim(): Passing null to parameter #1 ($string) of type string is deprecated in /hosting/www/clickea.net/public/wp-content/themes/Divi/includes/builder/class-et-builder-element.php on line 16522 Deprecated: rtrim(): Passing null to parameter #1 ($string) of type string is deprecated in /hosting/www/clickea.net/public/wp-content/themes/Divi/includes/builder/class-et-builder-element.php on line 16522 Deprecated: strpos(): Passing null to parameter #1 ($haystack) of type string is deprecated in /hosting/www/clickea.net/public/wp-content/themes/Divi/includes/builder/module/helpers/HoverOptions.php on line 71 Deprecated: strpos(): Passing null to parameter #1 ($haystack) of type string is deprecated in /hosting/www/clickea.net/public/wp-content/themes/Divi/includes/builder/module/helpers/HoverOptions.php on line 71 Deprecated: strpos(): Passing null to parameter #1 ($haystack) of type string is deprecated in /hosting/www/clickea.net/public/wp-content/themes/Divi/includes/builder/module/helpers/HoverOptions.php on line 71 Deprecated: strpos(): Passing null to parameter #1 ($haystack) of type string is deprecated in /hosting/www/clickea.net/public/wp-content/themes/Divi/includes/builder/module/helpers/HoverOptions.php on line 71 Deprecated: strpos(): Passing null to parameter #1 ($haystack) of type string is deprecated in /hosting/www/clickea.net/public/wp-content/themes/Divi/includes/builder/module/helpers/HoverOptions.php on line 71 Deprecated: strpos(): Passing null to parameter #1 ($haystack) of type string is deprecated in /hosting/www/clickea.net/public/wp-content/themes/Divi/includes/builder/module/helpers/HoverOptions.php on line 71 Deprecated: strpos(): Passing null to parameter #1 ($haystack) of type string is deprecated in /hosting/www/clickea.net/public/wp-content/themes/Divi/includes/builder/module/helpers/HoverOptions.php on line 71 Deprecated: strpos(): Passing null to parameter #1 ($haystack) of type string is deprecated in /hosting/www/clickea.net/public/wp-content/themes/Divi/includes/builder/module/helpers/HoverOptions.php on line 71 Deprecated: strpos(): Passing null to parameter #1 ($haystack) of type string is deprecated in /hosting/www/clickea.net/public/wp-content/themes/Divi/includes/builder/module/helpers/HoverOptions.php on line 71 Deprecated: strpos(): Passing null to parameter #1 ($haystack) of type string is deprecated in /hosting/www/clickea.net/public/wp-content/themes/Divi/includes/builder/module/helpers/HoverOptions.php on line 71 Deprecated: strpos(): Passing null to parameter #1 ($haystack) of type string is deprecated in /hosting/www/clickea.net/public/wp-content/themes/Divi/includes/builder/module/helpers/HoverOptions.php on line 71 Deprecated: strpos(): Passing null to parameter #1 ($haystack) of type string is deprecated in /hosting/www/clickea.net/public/wp-content/themes/Divi/includes/builder/module/helpers/HoverOptions.php on line 71 Deprecated: strpos(): Passing null to parameter #1 ($haystack) of type string is deprecated in /hosting/www/clickea.net/public/wp-content/themes/Divi/includes/builder/module/helpers/HoverOptions.php on line 71 Deprecated: strpos(): Passing null to parameter #1 ($haystack) of type string is deprecated in /hosting/www/clickea.net/public/wp-content/themes/Divi/includes/builder/module/helpers/HoverOptions.php on line 71 Deprecated: strpos(): Passing null to parameter #1 ($haystack) of type string is deprecated in /hosting/www/clickea.net/public/wp-content/themes/Divi/includes/builder/module/helpers/HoverOptions.php on line 71 Deprecated: strpos(): Passing null to parameter #1 ($haystack) of type string is deprecated in /hosting/www/clickea.net/public/wp-content/themes/Divi/includes/builder/module/helpers/HoverOptions.php on line 71 Deprecated: strpos(): Passing null to parameter #1 ($haystack) of type string is deprecated in /hosting/www/clickea.net/public/wp-content/themes/Divi/includes/builder/module/helpers/HoverOptions.php on line 71 Deprecated: strpos(): Passing null to parameter #1 ($haystack) of type string is deprecated in /hosting/www/clickea.net/public/wp-content/themes/Divi/includes/builder/module/helpers/HoverOptions.php on line 71 Deprecated: strpos(): Passing null to parameter #1 ($haystack) of type string is deprecated in /hosting/www/clickea.net/public/wp-content/themes/Divi/includes/builder/module/helpers/HoverOptions.php on line 71 Deprecated: strpos(): Passing null to parameter #1 ($haystack) of type string is deprecated in /hosting/www/clickea.net/public/wp-content/themes/Divi/includes/builder/module/helpers/HoverOptions.php on line 71 Deprecated: strpos(): Passing null to parameter #1 ($haystack) of type string is deprecated in /hosting/www/clickea.net/public/wp-content/themes/Divi/includes/builder/module/helpers/HoverOptions.php on line 71 Deprecated: strpos(): Passing null to parameter #1 ($haystack) of type string is deprecated in /hosting/www/clickea.net/public/wp-content/themes/Divi/includes/builder/module/helpers/HoverOptions.php on line 71 Deprecated: strpos(): Passing null to parameter #1 ($haystack) of type string is deprecated in /hosting/www/clickea.net/public/wp-content/themes/Divi/includes/builder/module/helpers/HoverOptions.php on line 71 Deprecated: strpos(): Passing null to parameter #1 ($haystack) of type string is deprecated in /hosting/www/clickea.net/public/wp-content/themes/Divi/includes/builder/module/helpers/HoverOptions.php on line 71 Deprecated: strpos(): Passing null to parameter #1 ($haystack) of type string is deprecated in /hosting/www/clickea.net/public/wp-content/themes/Divi/includes/builder/module/helpers/HoverOptions.php on line 71 Deprecated: strpos(): Passing null to parameter #1 ($haystack) of type string is deprecated in /hosting/www/clickea.net/public/wp-content/themes/Divi/includes/builder/module/helpers/HoverOptions.php on line 71 Deprecated: strpos(): Passing null to parameter #1 ($haystack) of type string is deprecated in /hosting/www/clickea.net/public/wp-content/themes/Divi/includes/builder/module/helpers/HoverOptions.php on line 71 Deprecated: strpos(): Passing null to parameter #1 ($haystack) of type string is deprecated in /hosting/www/clickea.net/public/wp-content/themes/Divi/includes/builder/module/helpers/HoverOptions.php on line 71 Deprecated: strpos(): Passing null to parameter #1 ($haystack) of type string is deprecated in /hosting/www/clickea.net/public/wp-content/themes/Divi/includes/builder/module/helpers/HoverOptions.php on line 71 Deprecated: strpos(): Passing null to parameter #1 ($haystack) of type string is deprecated in /hosting/www/clickea.net/public/wp-content/themes/Divi/includes/builder/module/helpers/HoverOptions.php on line 71 Deprecated: strpos(): Passing null to parameter #1 ($haystack) of type string is deprecated in /hosting/www/clickea.net/public/wp-content/themes/Divi/includes/builder/module/helpers/HoverOptions.php on line 71 Deprecated: strpos(): Passing null to parameter #1 ($haystack) of type string is deprecated in /hosting/www/clickea.net/public/wp-content/themes/Divi/includes/builder/module/helpers/HoverOptions.php on line 71 Deprecated: strpos(): Passing null to parameter #1 ($haystack) of type string is deprecated in /hosting/www/clickea.net/public/wp-content/themes/Divi/includes/builder/module/helpers/HoverOptions.php on line 71 Deprecated: strpos(): Passing null to parameter #1 ($haystack) of type string is deprecated in /hosting/www/clickea.net/public/wp-content/themes/Divi/includes/builder/module/helpers/HoverOptions.php on line 71 Deprecated: strpos(): Passing null to parameter #1 ($haystack) of type string is deprecated in /hosting/www/clickea.net/public/wp-content/themes/Divi/includes/builder/module/helpers/HoverOptions.php on line 71 Deprecated: strpos(): Passing null to parameter #1 ($haystack) of type string is deprecated in /hosting/www/clickea.net/public/wp-content/themes/Divi/includes/builder/module/helpers/HoverOptions.php on line 71 Deprecated: strpos(): Passing null to parameter #1 ($haystack) of type string is deprecated in /hosting/www/clickea.net/public/wp-content/themes/Divi/includes/builder/module/helpers/HoverOptions.php on line 71 Deprecated: strpos(): Passing null to parameter #1 ($haystack) of type string is deprecated in /hosting/www/clickea.net/public/wp-content/themes/Divi/includes/builder/module/helpers/HoverOptions.php on line 71 Deprecated: strpos(): Passing null to parameter #1 ($haystack) of type string is deprecated in /hosting/www/clickea.net/public/wp-content/themes/Divi/includes/builder/module/helpers/HoverOptions.php on line 71 Deprecated: strpos(): Passing null to parameter #1 ($haystack) of type string is deprecated in /hosting/www/clickea.net/public/wp-content/themes/Divi/includes/builder/module/helpers/HoverOptions.php on line 71 Deprecated: strpos(): Passing null to parameter #1 ($haystack) of type string is deprecated in /hosting/www/clickea.net/public/wp-content/themes/Divi/includes/builder/module/helpers/HoverOptions.php on line 71 Deprecated: strpos(): Passing null to parameter #1 ($haystack) of type string is deprecated in /hosting/www/clickea.net/public/wp-content/themes/Divi/includes/builder/module/helpers/HoverOptions.php on line 71 Deprecated: strpos(): Passing null to parameter #1 ($haystack) of type string is deprecated in /hosting/www/clickea.net/public/wp-content/themes/Divi/includes/builder/module/helpers/HoverOptions.php on line 71 Deprecated: strpos(): Passing null to parameter #1 ($haystack) of type string is deprecated in /hosting/www/clickea.net/public/wp-content/themes/Divi/includes/builder/module/helpers/HoverOptions.php on line 71 Deprecated: strpos(): Passing null to parameter #1 ($haystack) of type string is deprecated in /hosting/www/clickea.net/public/wp-content/themes/Divi/includes/builder/module/helpers/HoverOptions.php on line 71 Deprecated: strpos(): Passing null to parameter #1 ($haystack) of type string is deprecated in /hosting/www/clickea.net/public/wp-content/themes/Divi/includes/builder/module/helpers/HoverOptions.php on line 71 Deprecated: strpos(): Passing null to parameter #1 ($haystack) of type string is deprecated in /hosting/www/clickea.net/public/wp-content/themes/Divi/includes/builder/module/helpers/HoverOptions.php on line 71 Deprecated: strpos(): Passing null to parameter #1 ($haystack) of type string is deprecated in /hosting/www/clickea.net/public/wp-content/themes/Divi/includes/builder/module/helpers/HoverOptions.php on line 71 Deprecated: strpos(): Passing null to parameter #1 ($haystack) of type string is deprecated in /hosting/www/clickea.net/public/wp-content/themes/Divi/includes/builder/module/helpers/HoverOptions.php on line 71 Deprecated: strpos(): Passing null to parameter #1 ($haystack) of type string is deprecated in /hosting/www/clickea.net/public/wp-content/themes/Divi/includes/builder/module/helpers/HoverOptions.php on line 71 Deprecated: strpos(): Passing null to parameter #1 ($haystack) of type string is deprecated in /hosting/www/clickea.net/public/wp-content/themes/Divi/includes/builder/module/helpers/HoverOptions.php on line 71 Deprecated: strpos(): Passing null to parameter #1 ($haystack) of type string is deprecated in /hosting/www/clickea.net/public/wp-content/themes/Divi/includes/builder/module/helpers/HoverOptions.php on line 71 Deprecated: strpos(): Passing null to parameter #1 ($haystack) of type string is deprecated in /hosting/www/clickea.net/public/wp-content/themes/Divi/includes/builder/module/helpers/HoverOptions.php on line 71 Deprecated: strpos(): Passing null to parameter #1 ($haystack) of type string is deprecated in /hosting/www/clickea.net/public/wp-content/themes/Divi/includes/builder/module/helpers/HoverOptions.php on line 71 Deprecated: strpos(): Passing null to parameter #1 ($haystack) of type string is deprecated in /hosting/www/clickea.net/public/wp-content/themes/Divi/includes/builder/module/helpers/HoverOptions.php on line 71 Deprecated: strpos(): Passing null to parameter #1 ($haystack) of type string is deprecated in /hosting/www/clickea.net/public/wp-content/themes/Divi/includes/builder/module/helpers/HoverOptions.php on line 71 Deprecated: strpos(): Passing null to parameter #1 ($haystack) of type string is deprecated in /hosting/www/clickea.net/public/wp-content/themes/Divi/includes/builder/module/helpers/HoverOptions.php on line 71 Deprecated: strpos(): Passing null to parameter #1 ($haystack) of type string is deprecated in /hosting/www/clickea.net/public/wp-content/themes/Divi/includes/builder/module/helpers/HoverOptions.php on line 71 Deprecated: strpos(): Passing null to parameter #1 ($haystack) of type string is deprecated in /hosting/www/clickea.net/public/wp-content/themes/Divi/includes/builder/module/helpers/HoverOptions.php on line 71 Deprecated: strpos(): Passing null to parameter #1 ($haystack) of type string is deprecated in /hosting/www/clickea.net/public/wp-content/themes/Divi/includes/builder/module/helpers/HoverOptions.php on line 71 Deprecated: strpos(): Passing null to parameter #1 ($haystack) of type string is deprecated in /hosting/www/clickea.net/public/wp-content/themes/Divi/includes/builder/module/helpers/HoverOptions.php on line 71 Deprecated: strpos(): Passing null to parameter #1 ($haystack) of type string is deprecated in /hosting/www/clickea.net/public/wp-content/themes/Divi/includes/builder/module/helpers/HoverOptions.php on line 71 Deprecated: strpos(): Passing null to parameter #1 ($haystack) of type string is deprecated in /hosting/www/clickea.net/public/wp-content/themes/Divi/includes/builder/module/helpers/HoverOptions.php on line 71 Deprecated: strpos(): Passing null to parameter #1 ($haystack) of type string is deprecated in /hosting/www/clickea.net/public/wp-content/themes/Divi/includes/builder/module/helpers/HoverOptions.php on line 71 Deprecated: strpos(): Passing null to parameter #1 ($haystack) of type string is deprecated in /hosting/www/clickea.net/public/wp-content/themes/Divi/includes/builder/module/helpers/HoverOptions.php on line 71 Deprecated: strpos(): Passing null to parameter #1 ($haystack) of type string is deprecated in /hosting/www/clickea.net/public/wp-content/themes/Divi/includes/builder/module/helpers/HoverOptions.php on line 71 Deprecated: strpos(): Passing null to parameter #1 ($haystack) of type string is deprecated in /hosting/www/clickea.net/public/wp-content/themes/Divi/includes/builder/module/helpers/HoverOptions.php on line 71 Deprecated: strpos(): Passing null to parameter #1 ($haystack) of type string is deprecated in /hosting/www/clickea.net/public/wp-content/themes/Divi/includes/builder/module/helpers/HoverOptions.php on line 71 Deprecated: strpos(): Passing null to parameter #1 ($haystack) of type string is deprecated in /hosting/www/clickea.net/public/wp-content/themes/Divi/includes/builder/module/helpers/HoverOptions.php on line 71 Deprecated: strpos(): Passing null to parameter #1 ($haystack) of type string is deprecated in /hosting/www/clickea.net/public/wp-content/themes/Divi/includes/builder/module/helpers/HoverOptions.php on line 71 Deprecated: strpos(): Passing null to parameter #1 ($haystack) of type string is deprecated in /hosting/www/clickea.net/public/wp-content/themes/Divi/includes/builder/module/helpers/HoverOptions.php on line 71 Deprecated: strpos(): Passing null to parameter #1 ($haystack) of type string is deprecated in /hosting/www/clickea.net/public/wp-content/themes/Divi/includes/builder/module/helpers/HoverOptions.php on line 71 Deprecated: strpos(): Passing null to parameter #1 ($haystack) of type string is deprecated in /hosting/www/clickea.net/public/wp-content/themes/Divi/includes/builder/module/helpers/HoverOptions.php on line 71 Deprecated: strpos(): Passing null to parameter #1 ($haystack) of type string is deprecated in /hosting/www/clickea.net/public/wp-content/themes/Divi/includes/builder/module/helpers/HoverOptions.php on line 71 Deprecated: strpos(): Passing null to parameter #1 ($haystack) of type string is deprecated in /hosting/www/clickea.net/public/wp-content/themes/Divi/includes/builder/module/helpers/HoverOptions.php on line 71 Deprecated: strpos(): Passing null to parameter #1 ($haystack) of type string is deprecated in /hosting/www/clickea.net/public/wp-content/themes/Divi/includes/builder/module/helpers/HoverOptions.php on line 71 Deprecated: strpos(): Passing null to parameter #1 ($haystack) of type string is deprecated in /hosting/www/clickea.net/public/wp-content/themes/Divi/includes/builder/module/helpers/HoverOptions.php on line 71 Deprecated: strpos(): Passing null to parameter #1 ($haystack) of type string is deprecated in /hosting/www/clickea.net/public/wp-content/themes/Divi/includes/builder/module/helpers/HoverOptions.php on line 71 Deprecated: strpos(): Passing null to parameter #1 ($haystack) of type string is deprecated in /hosting/www/clickea.net/public/wp-content/themes/Divi/includes/builder/module/helpers/HoverOptions.php on line 71 Deprecated: strpos(): Passing null to parameter #1 ($haystack) of type string is deprecated in /hosting/www/clickea.net/public/wp-content/themes/Divi/includes/builder/module/helpers/HoverOptions.php on line 71 Deprecated: strpos(): Passing null to parameter #1 ($haystack) of type string is deprecated in /hosting/www/clickea.net/public/wp-content/themes/Divi/includes/builder/module/helpers/HoverOptions.php on line 71 Deprecated: strpos(): Passing null to parameter #1 ($haystack) of type string is deprecated in /hosting/www/clickea.net/public/wp-content/themes/Divi/includes/builder/module/helpers/HoverOptions.php on line 71 Deprecated: strpos(): Passing null to parameter #1 ($haystack) of type string is deprecated in /hosting/www/clickea.net/public/wp-content/themes/Divi/includes/builder/module/helpers/HoverOptions.php on line 71 Deprecated: strpos(): Passing null to parameter #1 ($haystack) of type string is deprecated in /hosting/www/clickea.net/public/wp-content/themes/Divi/includes/builder/module/helpers/HoverOptions.php on line 71 Deprecated: strpos(): Passing null to parameter #1 ($haystack) of type string is deprecated in /hosting/www/clickea.net/public/wp-content/themes/Divi/includes/builder/module/helpers/HoverOptions.php on line 71 Deprecated: strpos(): Passing null to parameter #1 ($haystack) of type string is deprecated in /hosting/www/clickea.net/public/wp-content/themes/Divi/includes/builder/module/helpers/HoverOptions.php on line 71 Deprecated: strpos(): Passing null to parameter #1 ($haystack) of type string is deprecated in /hosting/www/clickea.net/public/wp-content/themes/Divi/includes/builder/module/helpers/HoverOptions.php on line 71 Deprecated: strpos(): Passing null to parameter #1 ($haystack) of type string is deprecated in /hosting/www/clickea.net/public/wp-content/themes/Divi/includes/builder/module/helpers/HoverOptions.php on line 71 Deprecated: strpos(): Passing null to parameter #1 ($haystack) of type string is deprecated in /hosting/www/clickea.net/public/wp-content/themes/Divi/includes/builder/module/helpers/HoverOptions.php on line 71 Deprecated: strpos(): Passing null to parameter #1 ($haystack) of type string is deprecated in /hosting/www/clickea.net/public/wp-content/themes/Divi/includes/builder/module/helpers/HoverOptions.php on line 71 Deprecated: strpos(): Passing null to parameter #1 ($haystack) of type string is deprecated in /hosting/www/clickea.net/public/wp-content/themes/Divi/includes/builder/module/helpers/HoverOptions.php on line 71 Deprecated: strpos(): Passing null to parameter #1 ($haystack) of type string is deprecated in /hosting/www/clickea.net/public/wp-content/themes/Divi/includes/builder/module/helpers/HoverOptions.php on line 71 Deprecated: strpos(): Passing null to parameter #1 ($haystack) of type string is deprecated in /hosting/www/clickea.net/public/wp-content/themes/Divi/includes/builder/module/helpers/HoverOptions.php on line 71 Deprecated: strpos(): Passing null to parameter #1 ($haystack) of type string is deprecated in /hosting/www/clickea.net/public/wp-content/themes/Divi/includes/builder/module/helpers/HoverOptions.php on line 71 Deprecated: strpos(): Passing null to parameter #1 ($haystack) of type string is deprecated in /hosting/www/clickea.net/public/wp-content/themes/Divi/includes/builder/module/helpers/HoverOptions.php on line 71 Deprecated: strpos(): Passing null to parameter #1 ($haystack) of type string is deprecated in /hosting/www/clickea.net/public/wp-content/themes/Divi/includes/builder/module/helpers/HoverOptions.php on line 71 Deprecated: strpos(): Passing null to parameter #1 ($haystack) of type string is deprecated in /hosting/www/clickea.net/public/wp-content/themes/Divi/includes/builder/module/helpers/HoverOptions.php on line 71 Deprecated: strpos(): Passing null to parameter #1 ($haystack) of type string is deprecated in /hosting/www/clickea.net/public/wp-content/themes/Divi/includes/builder/module/helpers/HoverOptions.php on line 71 Deprecated: strpos(): Passing null to parameter #1 ($haystack) of type string is deprecated in /hosting/www/clickea.net/public/wp-content/themes/Divi/includes/builder/module/helpers/HoverOptions.php on line 71 Deprecated: strpos(): Passing null to parameter #1 ($haystack) of type string is deprecated in /hosting/www/clickea.net/public/wp-content/themes/Divi/includes/builder/module/helpers/HoverOptions.php on line 71 Deprecated: strpos(): Passing null to parameter #1 ($haystack) of type string is deprecated in /hosting/www/clickea.net/public/wp-content/themes/Divi/includes/builder/module/helpers/HoverOptions.php on line 71 Deprecated: strpos(): Passing null to parameter #1 ($haystack) of type string is deprecated in /hosting/www/clickea.net/public/wp-content/themes/Divi/includes/builder/module/helpers/HoverOptions.php on line 71 Deprecated: strpos(): Passing null to parameter #1 ($haystack) of type string is deprecated in /hosting/www/clickea.net/public/wp-content/themes/Divi/includes/builder/module/helpers/HoverOptions.php on line 71 Deprecated: strpos(): Passing null to parameter #1 ($haystack) of type string is deprecated in /hosting/www/clickea.net/public/wp-content/themes/Divi/includes/builder/module/helpers/HoverOptions.php on line 71 Deprecated: strpos(): Passing null to parameter #1 ($haystack) of type string is deprecated in /hosting/www/clickea.net/public/wp-content/themes/Divi/includes/builder/module/helpers/HoverOptions.php on line 71 Deprecated: strpos(): Passing null to parameter #1 ($haystack) of type string is deprecated in /hosting/www/clickea.net/public/wp-content/themes/Divi/includes/builder/module/helpers/HoverOptions.php on line 71 Deprecated: strpos(): Passing null to parameter #1 ($haystack) of type string is deprecated in /hosting/www/clickea.net/public/wp-content/themes/Divi/includes/builder/module/helpers/HoverOptions.php on line 71 Deprecated: strpos(): Passing null to parameter #1 ($haystack) of type string is deprecated in /hosting/www/clickea.net/public/wp-content/themes/Divi/includes/builder/module/helpers/HoverOptions.php on line 71 Deprecated: strpos(): Passing null to parameter #1 ($haystack) of type string is deprecated in /hosting/www/clickea.net/public/wp-content/themes/Divi/includes/builder/module/helpers/HoverOptions.php on line 71 Deprecated: strpos(): Passing null to parameter #1 ($haystack) of type string is deprecated in /hosting/www/clickea.net/public/wp-content/themes/Divi/includes/builder/module/helpers/HoverOptions.php on line 71 Deprecated: strpos(): Passing null to parameter #1 ($haystack) of type string is deprecated in /hosting/www/clickea.net/public/wp-content/themes/Divi/includes/builder/module/helpers/HoverOptions.php on line 71 Deprecated: strpos(): Passing null to parameter #1 ($haystack) of type string is deprecated in /hosting/www/clickea.net/public/wp-content/themes/Divi/includes/builder/module/helpers/HoverOptions.php on line 71 Deprecated: strpos(): Passing null to parameter #1 ($haystack) of type string is deprecated in /hosting/www/clickea.net/public/wp-content/themes/Divi/includes/builder/module/helpers/HoverOptions.php on line 71 Deprecated: strpos(): Passing null to parameter #1 ($haystack) of type string is deprecated in /hosting/www/clickea.net/public/wp-content/themes/Divi/includes/builder/module/helpers/HoverOptions.php on line 71 Deprecated: strpos(): Passing null to parameter #1 ($haystack) of type string is deprecated in /hosting/www/clickea.net/public/wp-content/themes/Divi/includes/builder/module/helpers/HoverOptions.php on line 71 Deprecated: strpos(): Passing null to parameter #1 ($haystack) of type string is deprecated in /hosting/www/clickea.net/public/wp-content/themes/Divi/includes/builder/module/helpers/HoverOptions.php on line 71 Deprecated: strpos(): Passing null to parameter #1 ($haystack) of type string is deprecated in /hosting/www/clickea.net/public/wp-content/themes/Divi/includes/builder/module/helpers/HoverOptions.php on line 71 Deprecated: strpos(): Passing null to parameter #1 ($haystack) of type string is deprecated in /hosting/www/clickea.net/public/wp-content/themes/Divi/includes/builder/module/helpers/HoverOptions.php on line 71 Deprecated: strpos(): Passing null to parameter #1 ($haystack) of type string is deprecated in /hosting/www/clickea.net/public/wp-content/themes/Divi/includes/builder/module/helpers/HoverOptions.php on line 71 Deprecated: strpos(): Passing null to parameter #1 ($haystack) of type string is deprecated in /hosting/www/clickea.net/public/wp-content/themes/Divi/includes/builder/module/helpers/HoverOptions.php on line 71 Deprecated: strpos(): Passing null to parameter #1 ($haystack) of type string is deprecated in /hosting/www/clickea.net/public/wp-content/themes/Divi/includes/builder/module/helpers/HoverOptions.php on line 71 Deprecated: strpos(): Passing null to parameter #1 ($haystack) of type string is deprecated in /hosting/www/clickea.net/public/wp-content/themes/Divi/includes/builder/module/helpers/HoverOptions.php on line 71 Deprecated: strpos(): Passing null to parameter #1 ($haystack) of type string is deprecated in /hosting/www/clickea.net/public/wp-content/themes/Divi/includes/builder/module/helpers/HoverOptions.php on line 71 Deprecated: strpos(): Passing null to parameter #1 ($haystack) of type string is deprecated in /hosting/www/clickea.net/public/wp-content/themes/Divi/includes/builder/module/helpers/HoverOptions.php on line 71 Deprecated: strpos(): Passing null to parameter #1 ($haystack) of type string is deprecated in /hosting/www/clickea.net/public/wp-content/themes/Divi/includes/builder/module/helpers/HoverOptions.php on line 71 Deprecated: strpos(): Passing null to parameter #1 ($haystack) of type string is deprecated in /hosting/www/clickea.net/public/wp-content/themes/Divi/includes/builder/module/helpers/HoverOptions.php on line 71 Deprecated: strpos(): Passing null to parameter #1 ($haystack) of type string is deprecated in /hosting/www/clickea.net/public/wp-content/themes/Divi/includes/builder/module/helpers/HoverOptions.php on line 71 Deprecated: strpos(): Passing null to parameter #1 ($haystack) of type string is deprecated in /hosting/www/clickea.net/public/wp-content/themes/Divi/includes/builder/module/helpers/HoverOptions.php on line 71 Deprecated: strpos(): Passing null to parameter #1 ($haystack) of type string is deprecated in /hosting/www/clickea.net/public/wp-content/themes/Divi/includes/builder/module/helpers/HoverOptions.php on line 71 Deprecated: strpos(): Passing null to parameter #1 ($haystack) of type string is deprecated in /hosting/www/clickea.net/public/wp-content/themes/Divi/includes/builder/module/helpers/HoverOptions.php on line 71 Deprecated: strpos(): Passing null to parameter #1 ($haystack) of type string is deprecated in /hosting/www/clickea.net/public/wp-content/themes/Divi/includes/builder/module/helpers/HoverOptions.php on line 71 Deprecated: strpos(): Passing null to parameter #1 ($haystack) of type string is deprecated in /hosting/www/clickea.net/public/wp-content/themes/Divi/includes/builder/module/helpers/HoverOptions.php on line 71 Deprecated: strpos(): Passing null to parameter #1 ($haystack) of type string is deprecated in /hosting/www/clickea.net/public/wp-content/themes/Divi/includes/builder/module/helpers/HoverOptions.php on line 71 Deprecated: strpos(): Passing null to parameter #1 ($haystack) of type string is deprecated in /hosting/www/clickea.net/public/wp-content/themes/Divi/includes/builder/module/helpers/HoverOptions.php on line 71 Deprecated: strpos(): Passing null to parameter #1 ($haystack) of type string is deprecated in /hosting/www/clickea.net/public/wp-content/themes/Divi/includes/builder/module/helpers/HoverOptions.php on line 71 Deprecated: strpos(): Passing null to parameter #1 ($haystack) of type string is deprecated in /hosting/www/clickea.net/public/wp-content/themes/Divi/includes/builder/module/helpers/HoverOptions.php on line 71 Deprecated: strpos(): Passing null to parameter #1 ($haystack) of type string is deprecated in /hosting/www/clickea.net/public/wp-content/themes/Divi/includes/builder/module/helpers/HoverOptions.php on line 71 Deprecated: strpos(): Passing null to parameter #1 ($haystack) of type string is deprecated in /hosting/www/clickea.net/public/wp-content/themes/Divi/includes/builder/module/helpers/HoverOptions.php on line 71 Deprecated: strpos(): Passing null to parameter #1 ($haystack) of type string is deprecated in /hosting/www/clickea.net/public/wp-content/themes/Divi/includes/builder/module/helpers/HoverOptions.php on line 71 Deprecated: strpos(): Passing null to parameter #1 ($haystack) of type string is deprecated in /hosting/www/clickea.net/public/wp-content/themes/Divi/includes/builder/module/helpers/HoverOptions.php on line 71 Deprecated: strpos(): Passing null to parameter #1 ($haystack) of type string is deprecated in /hosting/www/clickea.net/public/wp-content/themes/Divi/includes/builder/module/helpers/HoverOptions.php on line 71 Deprecated: strpos(): Passing null to parameter #1 ($haystack) of type string is deprecated in /hosting/www/clickea.net/public/wp-content/themes/Divi/includes/builder/module/helpers/HoverOptions.php on line 71 Deprecated: strpos(): Passing null to parameter #1 ($haystack) of type string is deprecated in /hosting/www/clickea.net/public/wp-content/themes/Divi/includes/builder/module/helpers/HoverOptions.php on line 71 Deprecated: strpos(): Passing null to parameter #1 ($haystack) of type string is deprecated in /hosting/www/clickea.net/public/wp-content/themes/Divi/includes/builder/module/helpers/HoverOptions.php on line 71 Deprecated: strpos(): Passing null to parameter #1 ($haystack) of type string is deprecated in /hosting/www/clickea.net/public/wp-content/themes/Divi/includes/builder/module/helpers/HoverOptions.php on line 71 Deprecated: strpos(): Passing null to parameter #1 ($haystack) of type string is deprecated in /hosting/www/clickea.net/public/wp-content/themes/Divi/includes/builder/module/helpers/HoverOptions.php on line 71 Deprecated: strpos(): Passing null to parameter #1 ($haystack) of type string is deprecated in /hosting/www/clickea.net/public/wp-content/themes/Divi/includes/builder/module/helpers/HoverOptions.php on line 71 Deprecated: strpos(): Passing null to parameter #1 ($haystack) of type string is deprecated in /hosting/www/clickea.net/public/wp-content/themes/Divi/includes/builder/module/helpers/HoverOptions.php on line 71 Deprecated: strpos(): Passing null to parameter #1 ($haystack) of type string is deprecated in /hosting/www/clickea.net/public/wp-content/themes/Divi/includes/builder/module/helpers/HoverOptions.php on line 71 Deprecated: strpos(): Passing null to parameter #1 ($haystack) of type string is deprecated in /hosting/www/clickea.net/public/wp-content/themes/Divi/includes/builder/module/helpers/HoverOptions.php on line 71 Deprecated: strpos(): Passing null to parameter #1 ($haystack) of type string is deprecated in /hosting/www/clickea.net/public/wp-content/themes/Divi/includes/builder/module/helpers/HoverOptions.php on line 71 Deprecated: strpos(): Passing null to parameter #1 ($haystack) of type string is deprecated in /hosting/www/clickea.net/public/wp-content/themes/Divi/includes/builder/module/helpers/HoverOptions.php on line 71 Deprecated: rtrim(): Passing null to parameter #1 ($string) of type string is deprecated in /hosting/www/clickea.net/public/wp-content/themes/Divi/includes/builder/class-et-builder-element.php on line 16522 Deprecated: strpos(): Passing null to parameter #1 ($haystack) of type string is deprecated in /hosting/www/clickea.net/public/wp-content/themes/Divi/includes/builder/module/helpers/HoverOptions.php on line 71 Deprecated: strpos(): Passing null to parameter #1 ($haystack) of type string is deprecated in /hosting/www/clickea.net/public/wp-content/themes/Divi/includes/builder/module/helpers/HoverOptions.php on line 71 Deprecated: strpos(): Passing null to parameter #1 ($haystack) of type string is deprecated in /hosting/www/clickea.net/public/wp-content/themes/Divi/includes/builder/module/helpers/HoverOptions.php on line 71 Deprecated: strpos(): Passing null to parameter #1 ($haystack) of type string is deprecated in /hosting/www/clickea.net/public/wp-content/themes/Divi/includes/builder/module/helpers/HoverOptions.php on line 71 Deprecated: strpos(): Passing null to parameter #1 ($haystack) of type string is deprecated in /hosting/www/clickea.net/public/wp-content/themes/Divi/includes/builder/module/helpers/HoverOptions.php on line 71 Deprecated: strpos(): Passing null to parameter #1 ($haystack) of type string is deprecated in /hosting/www/clickea.net/public/wp-content/themes/Divi/includes/builder/module/helpers/HoverOptions.php on line 71 Deprecated: strpos(): Passing null to parameter #1 ($haystack) of type string is deprecated in /hosting/www/clickea.net/public/wp-content/themes/Divi/includes/builder/module/helpers/HoverOptions.php on line 71 Deprecated: strpos(): Passing null to parameter #1 ($haystack) of type string is deprecated in /hosting/www/clickea.net/public/wp-content/themes/Divi/includes/builder/module/helpers/HoverOptions.php on line 71 Deprecated: strpos(): Passing null to parameter #1 ($haystack) of type string is deprecated in /hosting/www/clickea.net/public/wp-content/themes/Divi/includes/builder/module/helpers/HoverOptions.php on line 71 Deprecated: strpos(): Passing null to parameter #1 ($haystack) of type string is deprecated in /hosting/www/clickea.net/public/wp-content/themes/Divi/includes/builder/module/helpers/HoverOptions.php on line 71 Deprecated: strpos(): Passing null to parameter #1 ($haystack) of type string is deprecated in /hosting/www/clickea.net/public/wp-content/themes/Divi/includes/builder/module/helpers/HoverOptions.php on line 71 Deprecated: strpos(): Passing null to parameter #1 ($haystack) of type string is deprecated in /hosting/www/clickea.net/public/wp-content/themes/Divi/includes/builder/module/helpers/HoverOptions.php on line 71 Deprecated: strpos(): Passing null to parameter #1 ($haystack) of type string is deprecated in /hosting/www/clickea.net/public/wp-content/themes/Divi/includes/builder/module/helpers/HoverOptions.php on line 71 Deprecated: strpos(): Passing null to parameter #1 ($haystack) of type string is deprecated in /hosting/www/clickea.net/public/wp-content/themes/Divi/includes/builder/module/helpers/HoverOptions.php on line 71 Deprecated: strpos(): Passing null to parameter #1 ($haystack) of type string is deprecated in /hosting/www/clickea.net/public/wp-content/themes/Divi/includes/builder/module/helpers/HoverOptions.php on line 71 Deprecated: strpos(): Passing null to parameter #1 ($haystack) of type string is deprecated in /hosting/www/clickea.net/public/wp-content/themes/Divi/includes/builder/module/helpers/HoverOptions.php on line 71 Deprecated: strpos(): Passing null to parameter #1 ($haystack) of type string is deprecated in /hosting/www/clickea.net/public/wp-content/themes/Divi/includes/builder/module/helpers/HoverOptions.php on line 71 Deprecated: strpos(): Passing null to parameter #1 ($haystack) of type string is deprecated in /hosting/www/clickea.net/public/wp-content/themes/Divi/includes/builder/module/helpers/HoverOptions.php on line 71 Deprecated: strpos(): Passing null to parameter #1 ($haystack) of type string is deprecated in /hosting/www/clickea.net/public/wp-content/themes/Divi/includes/builder/module/helpers/HoverOptions.php on line 71 Deprecated: strpos(): Passing null to parameter #1 ($haystack) of type string is deprecated in /hosting/www/clickea.net/public/wp-content/themes/Divi/includes/builder/module/helpers/HoverOptions.php on line 71 Deprecated: strpos(): Passing null to parameter #1 ($haystack) of type string is deprecated in /hosting/www/clickea.net/public/wp-content/themes/Divi/includes/builder/module/helpers/HoverOptions.php on line 71 Deprecated: strpos(): Passing null to parameter #1 ($haystack) of type string is deprecated in /hosting/www/clickea.net/public/wp-content/themes/Divi/includes/builder/module/helpers/HoverOptions.php on line 71 Deprecated: strpos(): Passing null to parameter #1 ($haystack) of type string is deprecated in /hosting/www/clickea.net/public/wp-content/themes/Divi/includes/builder/module/helpers/HoverOptions.php on line 71 Deprecated: strpos(): Passing null to parameter #1 ($haystack) of type string is deprecated in /hosting/www/clickea.net/public/wp-content/themes/Divi/includes/builder/module/helpers/HoverOptions.php on line 71 Deprecated: strpos(): Passing null to parameter #1 ($haystack) of type string is deprecated in /hosting/www/clickea.net/public/wp-content/themes/Divi/includes/builder/module/helpers/HoverOptions.php on line 71 Deprecated: strpos(): Passing null to parameter #1 ($haystack) of type string is deprecated in /hosting/www/clickea.net/public/wp-content/themes/Divi/includes/builder/module/helpers/HoverOptions.php on line 71 Deprecated: strpos(): Passing null to parameter #1 ($haystack) of type string is deprecated in /hosting/www/clickea.net/public/wp-content/themes/Divi/includes/builder/module/helpers/HoverOptions.php on line 71 Deprecated: strpos(): Passing null to parameter #1 ($haystack) of type string is deprecated in /hosting/www/clickea.net/public/wp-content/themes/Divi/includes/builder/module/helpers/HoverOptions.php on line 71 Deprecated: strpos(): Passing null to parameter #1 ($haystack) of type string is deprecated in /hosting/www/clickea.net/public/wp-content/themes/Divi/includes/builder/module/helpers/HoverOptions.php on line 71 Deprecated: strpos(): Passing null to parameter #1 ($haystack) of type string is deprecated in /hosting/www/clickea.net/public/wp-content/themes/Divi/includes/builder/module/helpers/HoverOptions.php on line 71 Deprecated: strpos(): Passing null to parameter #1 ($haystack) of type string is deprecated in /hosting/www/clickea.net/public/wp-content/themes/Divi/includes/builder/module/helpers/HoverOptions.php on line 71 Deprecated: strpos(): Passing null to parameter #1 ($haystack) of type string is deprecated in /hosting/www/clickea.net/public/wp-content/themes/Divi/includes/builder/module/helpers/HoverOptions.php on line 71 Deprecated: strpos(): Passing null to parameter #1 ($haystack) of type string is deprecated in /hosting/www/clickea.net/public/wp-content/themes/Divi/includes/builder/module/helpers/HoverOptions.php on line 71 Deprecated: strpos(): Passing null to parameter #1 ($haystack) of type string is deprecated in /hosting/www/clickea.net/public/wp-content/themes/Divi/includes/builder/module/helpers/HoverOptions.php on line 71 Deprecated: strpos(): Passing null to parameter #1 ($haystack) of type string is deprecated in /hosting/www/clickea.net/public/wp-content/themes/Divi/includes/builder/module/helpers/HoverOptions.php on line 71 Deprecated: strpos(): Passing null to parameter #1 ($haystack) of type string is deprecated in /hosting/www/clickea.net/public/wp-content/themes/Divi/includes/builder/module/helpers/HoverOptions.php on line 71 Deprecated: strpos(): Passing null to parameter #1 ($haystack) of type string is deprecated in /hosting/www/clickea.net/public/wp-content/themes/Divi/includes/builder/module/helpers/HoverOptions.php on line 71 Deprecated: strpos(): Passing null to parameter #1 ($haystack) of type string is deprecated in /hosting/www/clickea.net/public/wp-content/themes/Divi/includes/builder/module/helpers/HoverOptions.php on line 71 Deprecated: strpos(): Passing null to parameter #1 ($haystack) of type string is deprecated in /hosting/www/clickea.net/public/wp-content/themes/Divi/includes/builder/module/helpers/HoverOptions.php on line 71 Deprecated: strpos(): Passing null to parameter #1 ($haystack) of type string is deprecated in /hosting/www/clickea.net/public/wp-content/themes/Divi/includes/builder/module/helpers/HoverOptions.php on line 71 Deprecated: strpos(): Passing null to parameter #1 ($haystack) of type string is deprecated in /hosting/www/clickea.net/public/wp-content/themes/Divi/includes/builder/module/helpers/HoverOptions.php on line 71 Deprecated: strpos(): Passing null to parameter #1 ($haystack) of type string is deprecated in /hosting/www/clickea.net/public/wp-content/themes/Divi/includes/builder/module/helpers/HoverOptions.php on line 71 Deprecated: strpos(): Passing null to parameter #1 ($haystack) of type string is deprecated in /hosting/www/clickea.net/public/wp-content/themes/Divi/includes/builder/module/helpers/HoverOptions.php on line 71 Deprecated: strpos(): Passing null to parameter #1 ($haystack) of type string is deprecated in /hosting/www/clickea.net/public/wp-content/themes/Divi/includes/builder/module/helpers/HoverOptions.php on line 71 Deprecated: strpos(): Passing null to parameter #1 ($haystack) of type string is deprecated in /hosting/www/clickea.net/public/wp-content/themes/Divi/includes/builder/module/helpers/HoverOptions.php on line 71 Deprecated: strpos(): Passing null to parameter #1 ($haystack) of type string is deprecated in /hosting/www/clickea.net/public/wp-content/themes/Divi/includes/builder/module/helpers/HoverOptions.php on line 71 Deprecated: strpos(): Passing null to parameter #1 ($haystack) of type string is deprecated in /hosting/www/clickea.net/public/wp-content/themes/Divi/includes/builder/module/helpers/HoverOptions.php on line 71 Deprecated: strpos(): Passing null to parameter #1 ($haystack) of type string is deprecated in /hosting/www/clickea.net/public/wp-content/themes/Divi/includes/builder/module/helpers/HoverOptions.php on line 71 Deprecated: strpos(): Passing null to parameter #1 ($haystack) of type string is deprecated in /hosting/www/clickea.net/public/wp-content/themes/Divi/includes/builder/module/helpers/HoverOptions.php on line 71 Deprecated: strpos(): Passing null to parameter #1 ($haystack) of type string is deprecated in /hosting/www/clickea.net/public/wp-content/themes/Divi/includes/builder/module/helpers/HoverOptions.php on line 71 Deprecated: strpos(): Passing null to parameter #1 ($haystack) of type string is deprecated in /hosting/www/clickea.net/public/wp-content/themes/Divi/includes/builder/module/helpers/HoverOptions.php on line 71 Deprecated: strpos(): Passing null to parameter #1 ($haystack) of type string is deprecated in /hosting/www/clickea.net/public/wp-content/themes/Divi/includes/builder/module/helpers/HoverOptions.php on line 71 Deprecated: strpos(): Passing null to parameter #1 ($haystack) of type string is deprecated in /hosting/www/clickea.net/public/wp-content/themes/Divi/includes/builder/module/helpers/HoverOptions.php on line 71 Deprecated: strpos(): Passing null to parameter #1 ($haystack) of type string is deprecated in /hosting/www/clickea.net/public/wp-content/themes/Divi/includes/builder/module/helpers/HoverOptions.php on line 71 Deprecated: strpos(): Passing null to parameter #1 ($haystack) of type string is deprecated in /hosting/www/clickea.net/public/wp-content/themes/Divi/includes/builder/module/helpers/HoverOptions.php on line 71 Deprecated: strpos(): Passing null to parameter #1 ($haystack) of type string is deprecated in /hosting/www/clickea.net/public/wp-content/themes/Divi/includes/builder/module/helpers/HoverOptions.php on line 71 Deprecated: strpos(): Passing null to parameter #1 ($haystack) of type string is deprecated in /hosting/www/clickea.net/public/wp-content/themes/Divi/includes/builder/module/helpers/HoverOptions.php on line 71 Deprecated: strpos(): Passing null to parameter #1 ($haystack) of type string is deprecated in /hosting/www/clickea.net/public/wp-content/themes/Divi/includes/builder/module/helpers/HoverOptions.php on line 71 Deprecated: strpos(): Passing null to parameter #1 ($haystack) of type string is deprecated in /hosting/www/clickea.net/public/wp-content/themes/Divi/includes/builder/module/helpers/HoverOptions.php on line 71 Deprecated: strpos(): Passing null to parameter #1 ($haystack) of type string is deprecated in /hosting/www/clickea.net/public/wp-content/themes/Divi/includes/builder/module/helpers/HoverOptions.php on line 71 Deprecated: strpos(): Passing null to parameter #1 ($haystack) of type string is deprecated in /hosting/www/clickea.net/public/wp-content/themes/Divi/includes/builder/module/helpers/HoverOptions.php on line 71 Deprecated: strpos(): Passing null to parameter #1 ($haystack) of type string is deprecated in /hosting/www/clickea.net/public/wp-content/themes/Divi/includes/builder/module/helpers/HoverOptions.php on line 71 Deprecated: strpos(): Passing null to parameter #1 ($haystack) of type string is deprecated in /hosting/www/clickea.net/public/wp-content/themes/Divi/includes/builder/module/helpers/HoverOptions.php on line 71 Deprecated: strpos(): Passing null to parameter #1 ($haystack) of type string is deprecated in /hosting/www/clickea.net/public/wp-content/themes/Divi/includes/builder/module/helpers/HoverOptions.php on line 71 Deprecated: strpos(): Passing null to parameter #1 ($haystack) of type string is deprecated in /hosting/www/clickea.net/public/wp-content/themes/Divi/includes/builder/module/helpers/HoverOptions.php on line 71 Deprecated: strpos(): Passing null to parameter #1 ($haystack) of type string is deprecated in /hosting/www/clickea.net/public/wp-content/themes/Divi/includes/builder/module/helpers/HoverOptions.php on line 71 Deprecated: strpos(): Passing null to parameter #1 ($haystack) of type string is deprecated in /hosting/www/clickea.net/public/wp-content/themes/Divi/includes/builder/module/helpers/HoverOptions.php on line 71 Deprecated: strpos(): Passing null to parameter #1 ($haystack) of type string is deprecated in /hosting/www/clickea.net/public/wp-content/themes/Divi/includes/builder/module/helpers/HoverOptions.php on line 71 Deprecated: strpos(): Passing null to parameter #1 ($haystack) of type string is deprecated in /hosting/www/clickea.net/public/wp-content/themes/Divi/includes/builder/module/helpers/HoverOptions.php on line 71 Deprecated: strpos(): Passing null to parameter #1 ($haystack) of type string is deprecated in /hosting/www/clickea.net/public/wp-content/themes/Divi/includes/builder/module/helpers/HoverOptions.php on line 71 Deprecated: strpos(): Passing null to parameter #1 ($haystack) of type string is deprecated in /hosting/www/clickea.net/public/wp-content/themes/Divi/includes/builder/module/helpers/HoverOptions.php on line 71 Deprecated: strpos(): Passing null to parameter #1 ($haystack) of type string is deprecated in /hosting/www/clickea.net/public/wp-content/themes/Divi/includes/builder/module/helpers/HoverOptions.php on line 71 Deprecated: strpos(): Passing null to parameter #1 ($haystack) of type string is deprecated in /hosting/www/clickea.net/public/wp-content/themes/Divi/includes/builder/module/helpers/HoverOptions.php on line 71 Deprecated: strpos(): Passing null to parameter #1 ($haystack) of type string is deprecated in /hosting/www/clickea.net/public/wp-content/themes/Divi/includes/builder/module/helpers/HoverOptions.php on line 71 Deprecated: strpos(): Passing null to parameter #1 ($haystack) of type string is deprecated in /hosting/www/clickea.net/public/wp-content/themes/Divi/includes/builder/module/helpers/HoverOptions.php on line 71 Deprecated: strpos(): Passing null to parameter #1 ($haystack) of type string is deprecated in /hosting/www/clickea.net/public/wp-content/themes/Divi/includes/builder/module/helpers/HoverOptions.php on line 71 Deprecated: strpos(): Passing null to parameter #1 ($haystack) of type string is deprecated in /hosting/www/clickea.net/public/wp-content/themes/Divi/includes/builder/module/helpers/HoverOptions.php on line 71 Deprecated: strpos(): Passing null to parameter #1 ($haystack) of type string is deprecated in /hosting/www/clickea.net/public/wp-content/themes/Divi/includes/builder/module/helpers/HoverOptions.php on line 71 Deprecated: strpos(): Passing null to parameter #1 ($haystack) of type string is deprecated in /hosting/www/clickea.net/public/wp-content/themes/Divi/includes/builder/module/helpers/HoverOptions.php on line 71 Deprecated: strpos(): Passing null to parameter #1 ($haystack) of type string is deprecated in /hosting/www/clickea.net/public/wp-content/themes/Divi/includes/builder/module/helpers/HoverOptions.php on line 71 Deprecated: strpos(): Passing null to parameter #1 ($haystack) of type string is deprecated in /hosting/www/clickea.net/public/wp-content/themes/Divi/includes/builder/module/helpers/HoverOptions.php on line 71 Deprecated: strpos(): Passing null to parameter #1 ($haystack) of type string is deprecated in /hosting/www/clickea.net/public/wp-content/themes/Divi/includes/builder/module/helpers/HoverOptions.php on line 71 Deprecated: strpos(): Passing null to parameter #1 ($haystack) of type string is deprecated in /hosting/www/clickea.net/public/wp-content/themes/Divi/includes/builder/module/helpers/HoverOptions.php on line 71 Deprecated: strpos(): Passing null to parameter #1 ($haystack) of type string is deprecated in /hosting/www/clickea.net/public/wp-content/themes/Divi/includes/builder/module/helpers/HoverOptions.php on line 71 Deprecated: strpos(): Passing null to parameter #1 ($haystack) of type string is deprecated in /hosting/www/clickea.net/public/wp-content/themes/Divi/includes/builder/module/helpers/HoverOptions.php on line 71 Deprecated: strpos(): Passing null to parameter #1 ($haystack) of type string is deprecated in /hosting/www/clickea.net/public/wp-content/themes/Divi/includes/builder/module/helpers/HoverOptions.php on line 71 Deprecated: strpos(): Passing null to parameter #1 ($haystack) of type string is deprecated in /hosting/www/clickea.net/public/wp-content/themes/Divi/includes/builder/module/helpers/HoverOptions.php on line 71 Deprecated: strpos(): Passing null to parameter #1 ($haystack) of type string is deprecated in /hosting/www/clickea.net/public/wp-content/themes/Divi/includes/builder/module/helpers/HoverOptions.php on line 71 Deprecated: strpos(): Passing null to parameter #1 ($haystack) of type string is deprecated in /hosting/www/clickea.net/public/wp-content/themes/Divi/includes/builder/module/helpers/HoverOptions.php on line 71 Deprecated: strpos(): Passing null to parameter #1 ($haystack) of type string is deprecated in /hosting/www/clickea.net/public/wp-content/themes/Divi/includes/builder/module/helpers/HoverOptions.php on line 71 Deprecated: strpos(): Passing null to parameter #1 ($haystack) of type string is deprecated in /hosting/www/clickea.net/public/wp-content/themes/Divi/includes/builder/module/helpers/HoverOptions.php on line 71 Deprecated: strpos(): Passing null to parameter #1 ($haystack) of type string is deprecated in /hosting/www/clickea.net/public/wp-content/themes/Divi/includes/builder/module/helpers/HoverOptions.php on line 71 Deprecated: strpos(): Passing null to parameter #1 ($haystack) of type string is deprecated in /hosting/www/clickea.net/public/wp-content/themes/Divi/includes/builder/module/helpers/HoverOptions.php on line 71 Deprecated: strpos(): Passing null to parameter #1 ($haystack) of type string is deprecated in /hosting/www/clickea.net/public/wp-content/themes/Divi/includes/builder/module/helpers/HoverOptions.php on line 71 Deprecated: strpos(): Passing null to parameter #1 ($haystack) of type string is deprecated in /hosting/www/clickea.net/public/wp-content/themes/Divi/includes/builder/module/helpers/HoverOptions.php on line 71 Deprecated: strpos(): Passing null to parameter #1 ($haystack) of type string is deprecated in /hosting/www/clickea.net/public/wp-content/themes/Divi/includes/builder/module/helpers/HoverOptions.php on line 71 Deprecated: strpos(): Passing null to parameter #1 ($haystack) of type string is deprecated in /hosting/www/clickea.net/public/wp-content/themes/Divi/includes/builder/module/helpers/HoverOptions.php on line 71 Deprecated: strpos(): Passing null to parameter #1 ($haystack) of type string is deprecated in /hosting/www/clickea.net/public/wp-content/themes/Divi/includes/builder/module/helpers/HoverOptions.php on line 71 Deprecated: strpos(): Passing null to parameter #1 ($haystack) of type string is deprecated in /hosting/www/clickea.net/public/wp-content/themes/Divi/includes/builder/module/helpers/HoverOptions.php on line 71 Deprecated: strpos(): Passing null to parameter #1 ($haystack) of type string is deprecated in /hosting/www/clickea.net/public/wp-content/themes/Divi/includes/builder/module/helpers/HoverOptions.php on line 71 Deprecated: strpos(): Passing null to parameter #1 ($haystack) of type string is deprecated in /hosting/www/clickea.net/public/wp-content/themes/Divi/includes/builder/module/helpers/HoverOptions.php on line 71 Deprecated: strpos(): Passing null to parameter #1 ($haystack) of type string is deprecated in /hosting/www/clickea.net/public/wp-content/themes/Divi/includes/builder/module/helpers/HoverOptions.php on line 71 Deprecated: strpos(): Passing null to parameter #1 ($haystack) of type string is deprecated in /hosting/www/clickea.net/public/wp-content/themes/Divi/includes/builder/module/helpers/HoverOptions.php on line 71 Deprecated: strpos(): Passing null to parameter #1 ($haystack) of type string is deprecated in /hosting/www/clickea.net/public/wp-content/themes/Divi/includes/builder/module/helpers/HoverOptions.php on line 71 Deprecated: strpos(): Passing null to parameter #1 ($haystack) of type string is deprecated in /hosting/www/clickea.net/public/wp-content/themes/Divi/includes/builder/module/helpers/HoverOptions.php on line 71 Deprecated: strpos(): Passing null to parameter #1 ($haystack) of type string is deprecated in /hosting/www/clickea.net/public/wp-content/themes/Divi/includes/builder/module/helpers/HoverOptions.php on line 71 Deprecated: strpos(): Passing null to parameter #1 ($haystack) of type string is deprecated in /hosting/www/clickea.net/public/wp-content/themes/Divi/includes/builder/module/helpers/HoverOptions.php on line 71 Deprecated: strpos(): Passing null to parameter #1 ($haystack) of type string is deprecated in /hosting/www/clickea.net/public/wp-content/themes/Divi/includes/builder/module/helpers/HoverOptions.php on line 71 Deprecated: strpos(): Passing null to parameter #1 ($haystack) of type string is deprecated in /hosting/www/clickea.net/public/wp-content/themes/Divi/includes/builder/module/helpers/HoverOptions.php on line 71 Deprecated: strpos(): Passing null to parameter #1 ($haystack) of type string is deprecated in /hosting/www/clickea.net/public/wp-content/themes/Divi/includes/builder/module/helpers/HoverOptions.php on line 71 Deprecated: strpos(): Passing null to parameter #1 ($haystack) of type string is deprecated in /hosting/www/clickea.net/public/wp-content/themes/Divi/includes/builder/module/helpers/HoverOptions.php on line 71 Deprecated: strpos(): Passing null to parameter #1 ($haystack) of type string is deprecated in /hosting/www/clickea.net/public/wp-content/themes/Divi/includes/builder/module/helpers/HoverOptions.php on line 71 Deprecated: strpos(): Passing null to parameter #1 ($haystack) of type string is deprecated in /hosting/www/clickea.net/public/wp-content/themes/Divi/includes/builder/module/helpers/HoverOptions.php on line 71 Deprecated: strpos(): Passing null to parameter #1 ($haystack) of type string is deprecated in /hosting/www/clickea.net/public/wp-content/themes/Divi/includes/builder/module/helpers/HoverOptions.php on line 71 Deprecated: strpos(): Passing null to parameter #1 ($haystack) of type string is deprecated in /hosting/www/clickea.net/public/wp-content/themes/Divi/includes/builder/module/helpers/HoverOptions.php on line 71 Deprecated: strpos(): Passing null to parameter #1 ($haystack) of type string is deprecated in /hosting/www/clickea.net/public/wp-content/themes/Divi/includes/builder/module/helpers/HoverOptions.php on line 71 Deprecated: strpos(): Passing null to parameter #1 ($haystack) of type string is deprecated in /hosting/www/clickea.net/public/wp-content/themes/Divi/includes/builder/module/helpers/HoverOptions.php on line 71 Deprecated: strpos(): Passing null to parameter #1 ($haystack) of type string is deprecated in /hosting/www/clickea.net/public/wp-content/themes/Divi/includes/builder/module/helpers/HoverOptions.php on line 71 Deprecated: strpos(): Passing null to parameter #1 ($haystack) of type string is deprecated in /hosting/www/clickea.net/public/wp-content/themes/Divi/includes/builder/module/helpers/HoverOptions.php on line 71 Deprecated: strpos(): Passing null to parameter #1 ($haystack) of type string is deprecated in /hosting/www/clickea.net/public/wp-content/themes/Divi/includes/builder/module/helpers/HoverOptions.php on line 71 Deprecated: strpos(): Passing null to parameter #1 ($haystack) of type string is deprecated in /hosting/www/clickea.net/public/wp-content/themes/Divi/includes/builder/module/helpers/HoverOptions.php on line 71 Deprecated: strpos(): Passing null to parameter #1 ($haystack) of type string is deprecated in /hosting/www/clickea.net/public/wp-content/themes/Divi/includes/builder/module/helpers/HoverOptions.php on line 71 Deprecated: strpos(): Passing null to parameter #1 ($haystack) of type string is deprecated in /hosting/www/clickea.net/public/wp-content/themes/Divi/includes/builder/module/helpers/HoverOptions.php on line 71 Deprecated: strpos(): Passing null to parameter #1 ($haystack) of type string is deprecated in /hosting/www/clickea.net/public/wp-content/themes/Divi/includes/builder/module/helpers/HoverOptions.php on line 71 Deprecated: strpos(): Passing null to parameter #1 ($haystack) of type string is deprecated in /hosting/www/clickea.net/public/wp-content/themes/Divi/includes/builder/module/helpers/HoverOptions.php on line 71 Deprecated: strpos(): Passing null to parameter #1 ($haystack) of type string is deprecated in /hosting/www/clickea.net/public/wp-content/themes/Divi/includes/builder/module/helpers/HoverOptions.php on line 71 Deprecated: strpos(): Passing null to parameter #1 ($haystack) of type string is deprecated in /hosting/www/clickea.net/public/wp-content/themes/Divi/includes/builder/module/helpers/HoverOptions.php on line 71 Deprecated: strpos(): Passing null to parameter #1 ($haystack) of type string is deprecated in /hosting/www/clickea.net/public/wp-content/themes/Divi/includes/builder/module/helpers/HoverOptions.php on line 71 Deprecated: strpos(): Passing null to parameter #1 ($haystack) of type string is deprecated in /hosting/www/clickea.net/public/wp-content/themes/Divi/includes/builder/module/helpers/HoverOptions.php on line 71 Deprecated: strpos(): Passing null to parameter #1 ($haystack) of type string is deprecated in /hosting/www/clickea.net/public/wp-content/themes/Divi/includes/builder/module/helpers/HoverOptions.php on line 71 Deprecated: strpos(): Passing null to parameter #1 ($haystack) of type string is deprecated in /hosting/www/clickea.net/public/wp-content/themes/Divi/includes/builder/module/helpers/HoverOptions.php on line 71 Deprecated: strpos(): Passing null to parameter #1 ($haystack) of type string is deprecated in /hosting/www/clickea.net/public/wp-content/themes/Divi/includes/builder/module/helpers/HoverOptions.php on line 71 Deprecated: strpos(): Passing null to parameter #1 ($haystack) of type string is deprecated in /hosting/www/clickea.net/public/wp-content/themes/Divi/includes/builder/module/helpers/HoverOptions.php on line 71 Deprecated: strpos(): Passing null to parameter #1 ($haystack) of type string is deprecated in /hosting/www/clickea.net/public/wp-content/themes/Divi/includes/builder/module/helpers/HoverOptions.php on line 71 Deprecated: strpos(): Passing null to parameter #1 ($haystack) of type string is deprecated in /hosting/www/clickea.net/public/wp-content/themes/Divi/includes/builder/module/helpers/HoverOptions.php on line 71 Deprecated: strpos(): Passing null to parameter #1 ($haystack) of type string is deprecated in /hosting/www/clickea.net/public/wp-content/themes/Divi/includes/builder/module/helpers/HoverOptions.php on line 71 Deprecated: strpos(): Passing null to parameter #1 ($haystack) of type string is deprecated in /hosting/www/clickea.net/public/wp-content/themes/Divi/includes/builder/module/helpers/HoverOptions.php on line 71 Deprecated: strpos(): Passing null to parameter #1 ($haystack) of type string is deprecated in /hosting/www/clickea.net/public/wp-content/themes/Divi/includes/builder/module/helpers/HoverOptions.php on line 71 Deprecated: strpos(): Passing null to parameter #1 ($haystack) of type string is deprecated in /hosting/www/clickea.net/public/wp-content/themes/Divi/includes/builder/module/helpers/HoverOptions.php on line 71 Deprecated: strpos(): Passing null to parameter #1 ($haystack) of type string is deprecated in /hosting/www/clickea.net/public/wp-content/themes/Divi/includes/builder/module/helpers/HoverOptions.php on line 71 Deprecated: strpos(): Passing null to parameter #1 ($haystack) of type string is deprecated in /hosting/www/clickea.net/public/wp-content/themes/Divi/includes/builder/module/helpers/HoverOptions.php on line 71 Deprecated: strpos(): Passing null to parameter #1 ($haystack) of type string is deprecated in /hosting/www/clickea.net/public/wp-content/themes/Divi/includes/builder/module/helpers/HoverOptions.php on line 71 Deprecated: strpos(): Passing null to parameter #1 ($haystack) of type string is deprecated in /hosting/www/clickea.net/public/wp-content/themes/Divi/includes/builder/module/helpers/HoverOptions.php on line 71 Deprecated: strpos(): Passing null to parameter #1 ($haystack) of type string is deprecated in /hosting/www/clickea.net/public/wp-content/themes/Divi/includes/builder/module/helpers/HoverOptions.php on line 71 Deprecated: strpos(): Passing null to parameter #1 ($haystack) of type string is deprecated in /hosting/www/clickea.net/public/wp-content/themes/Divi/includes/builder/module/helpers/HoverOptions.php on line 71 Deprecated: strpos(): Passing null to parameter #1 ($haystack) of type string is deprecated in /hosting/www/clickea.net/public/wp-content/themes/Divi/includes/builder/module/helpers/HoverOptions.php on line 71 Deprecated: strpos(): Passing null to parameter #1 ($haystack) of type string is deprecated in /hosting/www/clickea.net/public/wp-content/themes/Divi/includes/builder/module/helpers/HoverOptions.php on line 71 Deprecated: strpos(): Passing null to parameter #1 ($haystack) of type string is deprecated in /hosting/www/clickea.net/public/wp-content/themes/Divi/includes/builder/module/helpers/HoverOptions.php on line 71 Deprecated: strpos(): Passing null to parameter #1 ($haystack) of type string is deprecated in /hosting/www/clickea.net/public/wp-content/themes/Divi/includes/builder/module/helpers/HoverOptions.php on line 71 Deprecated: strpos(): Passing null to parameter #1 ($haystack) of type string is deprecated in /hosting/www/clickea.net/public/wp-content/themes/Divi/includes/builder/module/helpers/HoverOptions.php on line 71 Deprecated: strpos(): Passing null to parameter #1 ($haystack) of type string is deprecated in /hosting/www/clickea.net/public/wp-content/themes/Divi/includes/builder/module/helpers/HoverOptions.php on line 71 Deprecated: strpos(): Passing null to parameter #1 ($haystack) of type string is deprecated in /hosting/www/clickea.net/public/wp-content/themes/Divi/includes/builder/module/helpers/HoverOptions.php on line 71 Deprecated: strpos(): Passing null to parameter #1 ($haystack) of type string is deprecated in /hosting/www/clickea.net/public/wp-content/themes/Divi/includes/builder/module/helpers/HoverOptions.php on line 71 Deprecated: strpos(): Passing null to parameter #1 ($haystack) of type string is deprecated in /hosting/www/clickea.net/public/wp-content/themes/Divi/includes/builder/module/helpers/HoverOptions.php on line 71 Deprecated: strpos(): Passing null to parameter #1 ($haystack) of type string is deprecated in /hosting/www/clickea.net/public/wp-content/themes/Divi/includes/builder/module/helpers/HoverOptions.php on line 71 Deprecated: strpos(): Passing null to parameter #1 ($haystack) of type string is deprecated in /hosting/www/clickea.net/public/wp-content/themes/Divi/includes/builder/module/helpers/HoverOptions.php on line 71 Deprecated: rtrim(): Passing null to parameter #1 ($string) of type string is deprecated in /hosting/www/clickea.net/public/wp-content/themes/Divi/includes/builder/class-et-builder-element.php on line 16522 Deprecated: strpos(): Passing null to parameter #1 ($haystack) of type string is deprecated in /hosting/www/clickea.net/public/wp-content/themes/Divi/includes/builder/module/helpers/HoverOptions.php on line 71 Deprecated: strpos(): Passing null to parameter #1 ($haystack) of type string is deprecated in /hosting/www/clickea.net/public/wp-content/themes/Divi/includes/builder/module/helpers/HoverOptions.php on line 71 Deprecated: strpos(): Passing null to parameter #1 ($haystack) of type string is deprecated in /hosting/www/clickea.net/public/wp-content/themes/Divi/includes/builder/module/helpers/HoverOptions.php on line 71 Deprecated: strpos(): Passing null to parameter #1 ($haystack) of type string is deprecated in /hosting/www/clickea.net/public/wp-content/themes/Divi/includes/builder/module/helpers/HoverOptions.php on line 71 Deprecated: strpos(): Passing null to parameter #1 ($haystack) of type string is deprecated in /hosting/www/clickea.net/public/wp-content/themes/Divi/includes/builder/module/helpers/HoverOptions.php on line 71 Deprecated: strpos(): Passing null to parameter #1 ($haystack) of type string is deprecated in /hosting/www/clickea.net/public/wp-content/themes/Divi/includes/builder/module/helpers/HoverOptions.php on line 71 Deprecated: strpos(): Passing null to parameter #1 ($haystack) of type string is deprecated in /hosting/www/clickea.net/public/wp-content/themes/Divi/includes/builder/module/helpers/HoverOptions.php on line 71 Deprecated: strpos(): Passing null to parameter #1 ($haystack) of type string is deprecated in /hosting/www/clickea.net/public/wp-content/themes/Divi/includes/builder/module/helpers/HoverOptions.php on line 71 Deprecated: strpos(): Passing null to parameter #1 ($haystack) of type string is deprecated in /hosting/www/clickea.net/public/wp-content/themes/Divi/includes/builder/module/helpers/HoverOptions.php on line 71 Deprecated: strpos(): Passing null to parameter #1 ($haystack) of type string is deprecated in /hosting/www/clickea.net/public/wp-content/themes/Divi/includes/builder/module/helpers/HoverOptions.php on line 71 Deprecated: strpos(): Passing null to parameter #1 ($haystack) of type string is deprecated in /hosting/www/clickea.net/public/wp-content/themes/Divi/includes/builder/module/helpers/HoverOptions.php on line 71 Deprecated: strpos(): Passing null to parameter #1 ($haystack) of type string is deprecated in /hosting/www/clickea.net/public/wp-content/themes/Divi/includes/builder/module/helpers/HoverOptions.php on line 71 Deprecated: strpos(): Passing null to parameter #1 ($haystack) of type string is deprecated in /hosting/www/clickea.net/public/wp-content/themes/Divi/includes/builder/module/helpers/HoverOptions.php on line 71 Deprecated: strpos(): Passing null to parameter #1 ($haystack) of type string is deprecated in /hosting/www/clickea.net/public/wp-content/themes/Divi/includes/builder/module/helpers/HoverOptions.php on line 71 Deprecated: strpos(): Passing null to parameter #1 ($haystack) of type string is deprecated in /hosting/www/clickea.net/public/wp-content/themes/Divi/includes/builder/module/helpers/HoverOptions.php on line 71 Deprecated: strpos(): Passing null to parameter #1 ($haystack) of type string is deprecated in /hosting/www/clickea.net/public/wp-content/themes/Divi/includes/builder/module/helpers/HoverOptions.php on line 71 Deprecated: strpos(): Passing null to parameter #1 ($haystack) of type string is deprecated in /hosting/www/clickea.net/public/wp-content/themes/Divi/includes/builder/module/helpers/HoverOptions.php on line 71 Deprecated: strpos(): Passing null to parameter #1 ($haystack) of type string is deprecated in /hosting/www/clickea.net/public/wp-content/themes/Divi/includes/builder/module/helpers/HoverOptions.php on line 71 Deprecated: strpos(): Passing null to parameter #1 ($haystack) of type string is deprecated in /hosting/www/clickea.net/public/wp-content/themes/Divi/includes/builder/module/helpers/HoverOptions.php on line 71 Deprecated: strpos(): Passing null to parameter #1 ($haystack) of type string is deprecated in /hosting/www/clickea.net/public/wp-content/themes/Divi/includes/builder/module/helpers/HoverOptions.php on line 71 Deprecated: strpos(): Passing null to parameter #1 ($haystack) of type string is deprecated in /hosting/www/clickea.net/public/wp-content/themes/Divi/includes/builder/module/helpers/HoverOptions.php on line 71 Deprecated: strpos(): Passing null to parameter #1 ($haystack) of type string is deprecated in /hosting/www/clickea.net/public/wp-content/themes/Divi/includes/builder/module/helpers/HoverOptions.php on line 71 Deprecated: strpos(): Passing null to parameter #1 ($haystack) of type string is deprecated in /hosting/www/clickea.net/public/wp-content/themes/Divi/includes/builder/module/helpers/HoverOptions.php on line 71 Deprecated: strpos(): Passing null to parameter #1 ($haystack) of type string is deprecated in /hosting/www/clickea.net/public/wp-content/themes/Divi/includes/builder/module/helpers/HoverOptions.php on line 71 Deprecated: strpos(): Passing null to parameter #1 ($haystack) of type string is deprecated in /hosting/www/clickea.net/public/wp-content/themes/Divi/includes/builder/module/helpers/HoverOptions.php on line 71 Deprecated: strpos(): Passing null to parameter #1 ($haystack) of type string is deprecated in /hosting/www/clickea.net/public/wp-content/themes/Divi/includes/builder/module/helpers/HoverOptions.php on line 71 Deprecated: strpos(): Passing null to parameter #1 ($haystack) of type string is deprecated in /hosting/www/clickea.net/public/wp-content/themes/Divi/includes/builder/module/helpers/HoverOptions.php on line 71 Deprecated: strpos(): Passing null to parameter #1 ($haystack) of type string is deprecated in /hosting/www/clickea.net/public/wp-content/themes/Divi/includes/builder/module/helpers/HoverOptions.php on line 71 Deprecated: strpos(): Passing null to parameter #1 ($haystack) of type string is deprecated in /hosting/www/clickea.net/public/wp-content/themes/Divi/includes/builder/module/helpers/HoverOptions.php on line 71 Deprecated: strpos(): Passing null to parameter #1 ($haystack) of type string is deprecated in /hosting/www/clickea.net/public/wp-content/themes/Divi/includes/builder/module/helpers/HoverOptions.php on line 71 Deprecated: strpos(): Passing null to parameter #1 ($haystack) of type string is deprecated in /hosting/www/clickea.net/public/wp-content/themes/Divi/includes/builder/module/helpers/HoverOptions.php on line 71 Deprecated: strpos(): Passing null to parameter #1 ($haystack) of type string is deprecated in /hosting/www/clickea.net/public/wp-content/themes/Divi/includes/builder/module/helpers/HoverOptions.php on line 71 Deprecated: strpos(): Passing null to parameter #1 ($haystack) of type string is deprecated in /hosting/www/clickea.net/public/wp-content/themes/Divi/includes/builder/module/helpers/HoverOptions.php on line 71 Deprecated: strpos(): Passing null to parameter #1 ($haystack) of type string is deprecated in /hosting/www/clickea.net/public/wp-content/themes/Divi/includes/builder/module/helpers/HoverOptions.php on line 71 Deprecated: strpos(): Passing null to parameter #1 ($haystack) of type string is deprecated in /hosting/www/clickea.net/public/wp-content/themes/Divi/includes/builder/module/helpers/HoverOptions.php on line 71 Deprecated: strpos(): Passing null to parameter #1 ($haystack) of type string is deprecated in /hosting/www/clickea.net/public/wp-content/themes/Divi/includes/builder/module/helpers/HoverOptions.php on line 71 Deprecated: strpos(): Passing null to parameter #1 ($haystack) of type string is deprecated in /hosting/www/clickea.net/public/wp-content/themes/Divi/includes/builder/module/helpers/HoverOptions.php on line 71 Deprecated: strpos(): Passing null to parameter #1 ($haystack) of type string is deprecated in /hosting/www/clickea.net/public/wp-content/themes/Divi/includes/builder/module/helpers/HoverOptions.php on line 71 Deprecated: strpos(): Passing null to parameter #1 ($haystack) of type string is deprecated in /hosting/www/clickea.net/public/wp-content/themes/Divi/includes/builder/module/helpers/HoverOptions.php on line 71 Deprecated: strpos(): Passing null to parameter #1 ($haystack) of type string is deprecated in /hosting/www/clickea.net/public/wp-content/themes/Divi/includes/builder/module/helpers/HoverOptions.php on line 71 Deprecated: strpos(): Passing null to parameter #1 ($haystack) of type string is deprecated in /hosting/www/clickea.net/public/wp-content/themes/Divi/includes/builder/module/helpers/HoverOptions.php on line 71 Deprecated: strpos(): Passing null to parameter #1 ($haystack) of type string is deprecated in /hosting/www/clickea.net/public/wp-content/themes/Divi/includes/builder/module/helpers/HoverOptions.php on line 71 Deprecated: strpos(): Passing null to parameter #1 ($haystack) of type string is deprecated in /hosting/www/clickea.net/public/wp-content/themes/Divi/includes/builder/module/helpers/HoverOptions.php on line 71 Deprecated: strpos(): Passing null to parameter #1 ($haystack) of type string is deprecated in /hosting/www/clickea.net/public/wp-content/themes/Divi/includes/builder/module/helpers/HoverOptions.php on line 71 Deprecated: strpos(): Passing null to parameter #1 ($haystack) of type string is deprecated in /hosting/www/clickea.net/public/wp-content/themes/Divi/includes/builder/module/helpers/HoverOptions.php on line 71 Deprecated: strpos(): Passing null to parameter #1 ($haystack) of type string is deprecated in /hosting/www/clickea.net/public/wp-content/themes/Divi/includes/builder/module/helpers/HoverOptions.php on line 71 Deprecated: strpos(): Passing null to parameter #1 ($haystack) of type string is deprecated in /hosting/www/clickea.net/public/wp-content/themes/Divi/includes/builder/module/helpers/HoverOptions.php on line 71 Deprecated: strpos(): Passing null to parameter #1 ($haystack) of type string is deprecated in /hosting/www/clickea.net/public/wp-content/themes/Divi/includes/builder/module/helpers/HoverOptions.php on line 71 Deprecated: strpos(): Passing null to parameter #1 ($haystack) of type string is deprecated in /hosting/www/clickea.net/public/wp-content/themes/Divi/includes/builder/module/helpers/HoverOptions.php on line 71 Deprecated: strpos(): Passing null to parameter #1 ($haystack) of type string is deprecated in /hosting/www/clickea.net/public/wp-content/themes/Divi/includes/builder/module/helpers/HoverOptions.php on line 71 Deprecated: strpos(): Passing null to parameter #1 ($haystack) of type string is deprecated in /hosting/www/clickea.net/public/wp-content/themes/Divi/includes/builder/module/helpers/HoverOptions.php on line 71 Deprecated: strpos(): Passing null to parameter #1 ($haystack) of type string is deprecated in /hosting/www/clickea.net/public/wp-content/themes/Divi/includes/builder/module/helpers/HoverOptions.php on line 71 Deprecated: strpos(): Passing null to parameter #1 ($haystack) of type string is deprecated in /hosting/www/clickea.net/public/wp-content/themes/Divi/includes/builder/module/helpers/HoverOptions.php on line 71 Deprecated: strpos(): Passing null to parameter #1 ($haystack) of type string is deprecated in /hosting/www/clickea.net/public/wp-content/themes/Divi/includes/builder/module/helpers/HoverOptions.php on line 71 Deprecated: strpos(): Passing null to parameter #1 ($haystack) of type string is deprecated in /hosting/www/clickea.net/public/wp-content/themes/Divi/includes/builder/module/helpers/HoverOptions.php on line 71 Deprecated: strpos(): Passing null to parameter #1 ($haystack) of type string is deprecated in /hosting/www/clickea.net/public/wp-content/themes/Divi/includes/builder/module/helpers/HoverOptions.php on line 71 Deprecated: strpos(): Passing null to parameter #1 ($haystack) of type string is deprecated in /hosting/www/clickea.net/public/wp-content/themes/Divi/includes/builder/module/helpers/HoverOptions.php on line 71 Deprecated: strpos(): Passing null to parameter #1 ($haystack) of type string is deprecated in /hosting/www/clickea.net/public/wp-content/themes/Divi/includes/builder/module/helpers/HoverOptions.php on line 71 Deprecated: strpos(): Passing null to parameter #1 ($haystack) of type string is deprecated in /hosting/www/clickea.net/public/wp-content/themes/Divi/includes/builder/module/helpers/HoverOptions.php on line 71 Deprecated: strpos(): Passing null to parameter #1 ($haystack) of type string is deprecated in /hosting/www/clickea.net/public/wp-content/themes/Divi/includes/builder/module/helpers/HoverOptions.php on line 71 Deprecated: strpos(): Passing null to parameter #1 ($haystack) of type string is deprecated in /hosting/www/clickea.net/public/wp-content/themes/Divi/includes/builder/module/helpers/HoverOptions.php on line 71 Deprecated: strpos(): Passing null to parameter #1 ($haystack) of type string is deprecated in /hosting/www/clickea.net/public/wp-content/themes/Divi/includes/builder/module/helpers/HoverOptions.php on line 71 Deprecated: strpos(): Passing null to parameter #1 ($haystack) of type string is deprecated in /hosting/www/clickea.net/public/wp-content/themes/Divi/includes/builder/module/helpers/HoverOptions.php on line 71 Deprecated: strpos(): Passing null to parameter #1 ($haystack) of type string is deprecated in /hosting/www/clickea.net/public/wp-content/themes/Divi/includes/builder/module/helpers/HoverOptions.php on line 71 Deprecated: strpos(): Passing null to parameter #1 ($haystack) of type string is deprecated in /hosting/www/clickea.net/public/wp-content/themes/Divi/includes/builder/module/helpers/HoverOptions.php on line 71 Deprecated: strpos(): Passing null to parameter #1 ($haystack) of type string is deprecated in /hosting/www/clickea.net/public/wp-content/themes/Divi/includes/builder/module/helpers/HoverOptions.php on line 71 Deprecated: strpos(): Passing null to parameter #1 ($haystack) of type string is deprecated in /hosting/www/clickea.net/public/wp-content/themes/Divi/includes/builder/module/helpers/HoverOptions.php on line 71 Deprecated: strpos(): Passing null to parameter #1 ($haystack) of type string is deprecated in /hosting/www/clickea.net/public/wp-content/themes/Divi/includes/builder/module/helpers/HoverOptions.php on line 71 Deprecated: strpos(): Passing null to parameter #1 ($haystack) of type string is deprecated in /hosting/www/clickea.net/public/wp-content/themes/Divi/includes/builder/module/helpers/HoverOptions.php on line 71 Deprecated: strpos(): Passing null to parameter #1 ($haystack) of type string is deprecated in /hosting/www/clickea.net/public/wp-content/themes/Divi/includes/builder/module/helpers/HoverOptions.php on line 71 Deprecated: strpos(): Passing null to parameter #1 ($haystack) of type string is deprecated in /hosting/www/clickea.net/public/wp-content/themes/Divi/includes/builder/module/helpers/HoverOptions.php on line 71 Deprecated: strpos(): Passing null to parameter #1 ($haystack) of type string is deprecated in /hosting/www/clickea.net/public/wp-content/themes/Divi/includes/builder/module/helpers/HoverOptions.php on line 71 Deprecated: strpos(): Passing null to parameter #1 ($haystack) of type string is deprecated in /hosting/www/clickea.net/public/wp-content/themes/Divi/includes/builder/module/helpers/HoverOptions.php on line 71 Deprecated: strpos(): Passing null to parameter #1 ($haystack) of type string is deprecated in /hosting/www/clickea.net/public/wp-content/themes/Divi/includes/builder/module/helpers/HoverOptions.php on line 71 Deprecated: strpos(): Passing null to parameter #1 ($haystack) of type string is deprecated in /hosting/www/clickea.net/public/wp-content/themes/Divi/includes/builder/module/helpers/HoverOptions.php on line 71 Deprecated: strpos(): Passing null to parameter #1 ($haystack) of type string is deprecated in /hosting/www/clickea.net/public/wp-content/themes/Divi/includes/builder/module/helpers/HoverOptions.php on line 71 Deprecated: strpos(): Passing null to parameter #1 ($haystack) of type string is deprecated in /hosting/www/clickea.net/public/wp-content/themes/Divi/includes/builder/module/helpers/HoverOptions.php on line 71 Deprecated: strpos(): Passing null to parameter #1 ($haystack) of type string is deprecated in /hosting/www/clickea.net/public/wp-content/themes/Divi/includes/builder/module/helpers/HoverOptions.php on line 71 Deprecated: strpos(): Passing null to parameter #1 ($haystack) of type string is deprecated in /hosting/www/clickea.net/public/wp-content/themes/Divi/includes/builder/module/helpers/HoverOptions.php on line 71 Deprecated: strpos(): Passing null to parameter #1 ($haystack) of type string is deprecated in /hosting/www/clickea.net/public/wp-content/themes/Divi/includes/builder/module/helpers/HoverOptions.php on line 71 Deprecated: strpos(): Passing null to parameter #1 ($haystack) of type string is deprecated in /hosting/www/clickea.net/public/wp-content/themes/Divi/includes/builder/module/helpers/HoverOptions.php on line 71 Deprecated: strpos(): Passing null to parameter #1 ($haystack) of type string is deprecated in /hosting/www/clickea.net/public/wp-content/themes/Divi/includes/builder/module/helpers/HoverOptions.php on line 71 Deprecated: strpos(): Passing null to parameter #1 ($haystack) of type string is deprecated in /hosting/www/clickea.net/public/wp-content/themes/Divi/includes/builder/module/helpers/HoverOptions.php on line 71 Deprecated: strpos(): Passing null to parameter #1 ($haystack) of type string is deprecated in /hosting/www/clickea.net/public/wp-content/themes/Divi/includes/builder/module/helpers/HoverOptions.php on line 71 Deprecated: strpos(): Passing null to parameter #1 ($haystack) of type string is deprecated in /hosting/www/clickea.net/public/wp-content/themes/Divi/includes/builder/module/helpers/HoverOptions.php on line 71 Deprecated: strpos(): Passing null to parameter #1 ($haystack) of type string is deprecated in /hosting/www/clickea.net/public/wp-content/themes/Divi/includes/builder/module/helpers/HoverOptions.php on line 71 Deprecated: strpos(): Passing null to parameter #1 ($haystack) of type string is deprecated in /hosting/www/clickea.net/public/wp-content/themes/Divi/includes/builder/module/helpers/HoverOptions.php on line 71 Deprecated: strpos(): Passing null to parameter #1 ($haystack) of type string is deprecated in /hosting/www/clickea.net/public/wp-content/themes/Divi/includes/builder/module/helpers/HoverOptions.php on line 71 Deprecated: strpos(): Passing null to parameter #1 ($haystack) of type string is deprecated in /hosting/www/clickea.net/public/wp-content/themes/Divi/includes/builder/module/helpers/HoverOptions.php on line 71 Deprecated: strpos(): Passing null to parameter #1 ($haystack) of type string is deprecated in /hosting/www/clickea.net/public/wp-content/themes/Divi/includes/builder/module/helpers/HoverOptions.php on line 71 Deprecated: strpos(): Passing null to parameter #1 ($haystack) of type string is deprecated in /hosting/www/clickea.net/public/wp-content/themes/Divi/includes/builder/module/helpers/HoverOptions.php on line 71 Deprecated: strpos(): Passing null to parameter #1 ($haystack) of type string is deprecated in /hosting/www/clickea.net/public/wp-content/themes/Divi/includes/builder/module/helpers/HoverOptions.php on line 71 Deprecated: strpos(): Passing null to parameter #1 ($haystack) of type string is deprecated in /hosting/www/clickea.net/public/wp-content/themes/Divi/includes/builder/module/helpers/HoverOptions.php on line 71 Deprecated: strpos(): Passing null to parameter #1 ($haystack) of type string is deprecated in /hosting/www/clickea.net/public/wp-content/themes/Divi/includes/builder/module/helpers/HoverOptions.php on line 71 Deprecated: strpos(): Passing null to parameter #1 ($haystack) of type string is deprecated in /hosting/www/clickea.net/public/wp-content/themes/Divi/includes/builder/module/helpers/HoverOptions.php on line 71 Deprecated: strpos(): Passing null to parameter #1 ($haystack) of type string is deprecated in /hosting/www/clickea.net/public/wp-content/themes/Divi/includes/builder/module/helpers/HoverOptions.php on line 71 Deprecated: strpos(): Passing null to parameter #1 ($haystack) of type string is deprecated in /hosting/www/clickea.net/public/wp-content/themes/Divi/includes/builder/module/helpers/HoverOptions.php on line 71 Deprecated: strpos(): Passing null to parameter #1 ($haystack) of type string is deprecated in /hosting/www/clickea.net/public/wp-content/themes/Divi/includes/builder/module/helpers/HoverOptions.php on line 71 Deprecated: strpos(): Passing null to parameter #1 ($haystack) of type string is deprecated in /hosting/www/clickea.net/public/wp-content/themes/Divi/includes/builder/module/helpers/HoverOptions.php on line 71 Deprecated: strpos(): Passing null to parameter #1 ($haystack) of type string is deprecated in /hosting/www/clickea.net/public/wp-content/themes/Divi/includes/builder/module/helpers/HoverOptions.php on line 71 Deprecated: strpos(): Passing null to parameter #1 ($haystack) of type string is deprecated in /hosting/www/clickea.net/public/wp-content/themes/Divi/includes/builder/module/helpers/HoverOptions.php on line 71 Deprecated: strpos(): Passing null to parameter #1 ($haystack) of type string is deprecated in /hosting/www/clickea.net/public/wp-content/themes/Divi/includes/builder/module/helpers/HoverOptions.php on line 71 Deprecated: strpos(): Passing null to parameter #1 ($haystack) of type string is deprecated in /hosting/www/clickea.net/public/wp-content/themes/Divi/includes/builder/module/helpers/HoverOptions.php on line 71 Deprecated: strpos(): Passing null to parameter #1 ($haystack) of type string is deprecated in /hosting/www/clickea.net/public/wp-content/themes/Divi/includes/builder/module/helpers/HoverOptions.php on line 71 Deprecated: strpos(): Passing null to parameter #1 ($haystack) of type string is deprecated in /hosting/www/clickea.net/public/wp-content/themes/Divi/includes/builder/module/helpers/HoverOptions.php on line 71 Deprecated: strpos(): Passing null to parameter #1 ($haystack) of type string is deprecated in /hosting/www/clickea.net/public/wp-content/themes/Divi/includes/builder/module/helpers/HoverOptions.php on line 71 Deprecated: strpos(): Passing null to parameter #1 ($haystack) of type string is deprecated in /hosting/www/clickea.net/public/wp-content/themes/Divi/includes/builder/module/helpers/HoverOptions.php on line 71 Deprecated: strpos(): Passing null to parameter #1 ($haystack) of type string is deprecated in /hosting/www/clickea.net/public/wp-content/themes/Divi/includes/builder/module/helpers/HoverOptions.php on line 71 Deprecated: strpos(): Passing null to parameter #1 ($haystack) of type string is deprecated in /hosting/www/clickea.net/public/wp-content/themes/Divi/includes/builder/module/helpers/HoverOptions.php on line 71 Deprecated: strpos(): Passing null to parameter #1 ($haystack) of type string is deprecated in /hosting/www/clickea.net/public/wp-content/themes/Divi/includes/builder/module/helpers/HoverOptions.php on line 71 Deprecated: strpos(): Passing null to parameter #1 ($haystack) of type string is deprecated in /hosting/www/clickea.net/public/wp-content/themes/Divi/includes/builder/module/helpers/HoverOptions.php on line 71 Deprecated: strpos(): Passing null to parameter #1 ($haystack) of type string is deprecated in /hosting/www/clickea.net/public/wp-content/themes/Divi/includes/builder/module/helpers/HoverOptions.php on line 71 Deprecated: strpos(): Passing null to parameter #1 ($haystack) of type string is deprecated in /hosting/www/clickea.net/public/wp-content/themes/Divi/includes/builder/module/helpers/HoverOptions.php on line 71 Deprecated: strpos(): Passing null to parameter #1 ($haystack) of type string is deprecated in /hosting/www/clickea.net/public/wp-content/themes/Divi/includes/builder/module/helpers/HoverOptions.php on line 71 Deprecated: strpos(): Passing null to parameter #1 ($haystack) of type string is deprecated in /hosting/www/clickea.net/public/wp-content/themes/Divi/includes/builder/module/helpers/HoverOptions.php on line 71 Deprecated: strpos(): Passing null to parameter #1 ($haystack) of type string is deprecated in /hosting/www/clickea.net/public/wp-content/themes/Divi/includes/builder/module/helpers/HoverOptions.php on line 71 Deprecated: strpos(): Passing null to parameter #1 ($haystack) of type string is deprecated in /hosting/www/clickea.net/public/wp-content/themes/Divi/includes/builder/module/helpers/HoverOptions.php on line 71 Deprecated: strpos(): Passing null to parameter #1 ($haystack) of type string is deprecated in /hosting/www/clickea.net/public/wp-content/themes/Divi/includes/builder/module/helpers/HoverOptions.php on line 71 Deprecated: strpos(): Passing null to parameter #1 ($haystack) of type string is deprecated in /hosting/www/clickea.net/public/wp-content/themes/Divi/includes/builder/module/helpers/HoverOptions.php on line 71 Deprecated: strpos(): Passing null to parameter #1 ($haystack) of type string is deprecated in /hosting/www/clickea.net/public/wp-content/themes/Divi/includes/builder/module/helpers/HoverOptions.php on line 71 Deprecated: strpos(): Passing null to parameter #1 ($haystack) of type string is deprecated in /hosting/www/clickea.net/public/wp-content/themes/Divi/includes/builder/module/helpers/HoverOptions.php on line 71 Deprecated: strpos(): Passing null to parameter #1 ($haystack) of type string is deprecated in /hosting/www/clickea.net/public/wp-content/themes/Divi/includes/builder/module/helpers/HoverOptions.php on line 71 Deprecated: strpos(): Passing null to parameter #1 ($haystack) of type string is deprecated in /hosting/www/clickea.net/public/wp-content/themes/Divi/includes/builder/module/helpers/HoverOptions.php on line 71 Deprecated: strpos(): Passing null to parameter #1 ($haystack) of type string is deprecated in /hosting/www/clickea.net/public/wp-content/themes/Divi/includes/builder/module/helpers/HoverOptions.php on line 71 Deprecated: strpos(): Passing null to parameter #1 ($haystack) of type string is deprecated in /hosting/www/clickea.net/public/wp-content/themes/Divi/includes/builder/module/helpers/HoverOptions.php on line 71 Deprecated: strpos(): Passing null to parameter #1 ($haystack) of type string is deprecated in /hosting/www/clickea.net/public/wp-content/themes/Divi/includes/builder/module/helpers/HoverOptions.php on line 71 Deprecated: strpos(): Passing null to parameter #1 ($haystack) of type string is deprecated in /hosting/www/clickea.net/public/wp-content/themes/Divi/includes/builder/module/helpers/HoverOptions.php on line 71 Deprecated: strpos(): Passing null to parameter #1 ($haystack) of type string is deprecated in /hosting/www/clickea.net/public/wp-content/themes/Divi/includes/builder/module/helpers/HoverOptions.php on line 71 Deprecated: strpos(): Passing null to parameter #1 ($haystack) of type string is deprecated in /hosting/www/clickea.net/public/wp-content/themes/Divi/includes/builder/module/helpers/HoverOptions.php on line 71 Deprecated: strpos(): Passing null to parameter #1 ($haystack) of type string is deprecated in /hosting/www/clickea.net/public/wp-content/themes/Divi/includes/builder/module/helpers/HoverOptions.php on line 71 Deprecated: rtrim(): Passing null to parameter #1 ($string) of type string is deprecated in /hosting/www/clickea.net/public/wp-content/themes/Divi/includes/builder/class-et-builder-element.php on line 16522 Deprecated: strpos(): Passing null to parameter #1 ($haystack) of type string is deprecated in /hosting/www/clickea.net/public/wp-content/themes/Divi/includes/builder/module/helpers/HoverOptions.php on line 71 Deprecated: strpos(): Passing null to parameter #1 ($haystack) of type string is deprecated in /hosting/www/clickea.net/public/wp-content/themes/Divi/includes/builder/module/helpers/HoverOptions.php on line 71 Deprecated: strpos(): Passing null to parameter #1 ($haystack) of type string is deprecated in /hosting/www/clickea.net/public/wp-content/themes/Divi/includes/builder/module/helpers/HoverOptions.php on line 71 Deprecated: strpos(): Passing null to parameter #1 ($haystack) of type string is deprecated in /hosting/www/clickea.net/public/wp-content/themes/Divi/includes/builder/module/helpers/HoverOptions.php on line 71 Deprecated: strpos(): Passing null to parameter #1 ($haystack) of type string is deprecated in /hosting/www/clickea.net/public/wp-content/themes/Divi/includes/builder/module/helpers/HoverOptions.php on line 71 Deprecated: strpos(): Passing null to parameter #1 ($haystack) of type string is deprecated in /hosting/www/clickea.net/public/wp-content/themes/Divi/includes/builder/module/helpers/HoverOptions.php on line 71 Deprecated: strpos(): Passing null to parameter #1 ($haystack) of type string is deprecated in /hosting/www/clickea.net/public/wp-content/themes/Divi/includes/builder/module/helpers/HoverOptions.php on line 71 Deprecated: strpos(): Passing null to parameter #1 ($haystack) of type string is deprecated in /hosting/www/clickea.net/public/wp-content/themes/Divi/includes/builder/module/helpers/HoverOptions.php on line 71 Deprecated: strpos(): Passing null to parameter #1 ($haystack) of type string is deprecated in /hosting/www/clickea.net/public/wp-content/themes/Divi/includes/builder/module/helpers/HoverOptions.php on line 71 Deprecated: strpos(): Passing null to parameter #1 ($haystack) of type string is deprecated in /hosting/www/clickea.net/public/wp-content/themes/Divi/includes/builder/module/helpers/HoverOptions.php on line 71 Deprecated: strpos(): Passing null to parameter #1 ($haystack) of type string is deprecated in /hosting/www/clickea.net/public/wp-content/themes/Divi/includes/builder/module/helpers/HoverOptions.php on line 71 Deprecated: strpos(): Passing null to parameter #1 ($haystack) of type string is deprecated in /hosting/www/clickea.net/public/wp-content/themes/Divi/includes/builder/module/helpers/HoverOptions.php on line 71 Deprecated: strpos(): Passing null to parameter #1 ($haystack) of type string is deprecated in /hosting/www/clickea.net/public/wp-content/themes/Divi/includes/builder/module/helpers/HoverOptions.php on line 71 Deprecated: strpos(): Passing null to parameter #1 ($haystack) of type string is deprecated in /hosting/www/clickea.net/public/wp-content/themes/Divi/includes/builder/module/helpers/HoverOptions.php on line 71 Deprecated: strpos(): Passing null to parameter #1 ($haystack) of type string is deprecated in /hosting/www/clickea.net/public/wp-content/themes/Divi/includes/builder/module/helpers/HoverOptions.php on line 71 Deprecated: strpos(): Passing null to parameter #1 ($haystack) of type string is deprecated in /hosting/www/clickea.net/public/wp-content/themes/Divi/includes/builder/module/helpers/HoverOptions.php on line 71 Deprecated: strpos(): Passing null to parameter #1 ($haystack) of type string is deprecated in /hosting/www/clickea.net/public/wp-content/themes/Divi/includes/builder/module/helpers/HoverOptions.php on line 71 Deprecated: strpos(): Passing null to parameter #1 ($haystack) of type string is deprecated in /hosting/www/clickea.net/public/wp-content/themes/Divi/includes/builder/module/helpers/HoverOptions.php on line 71 Deprecated: strpos(): Passing null to parameter #1 ($haystack) of type string is deprecated in /hosting/www/clickea.net/public/wp-content/themes/Divi/includes/builder/module/helpers/HoverOptions.php on line 71 Deprecated: strpos(): Passing null to parameter #1 ($haystack) of type string is deprecated in /hosting/www/clickea.net/public/wp-content/themes/Divi/includes/builder/module/helpers/HoverOptions.php on line 71 Deprecated: strpos(): Passing null to parameter #1 ($haystack) of type string is deprecated in /hosting/www/clickea.net/public/wp-content/themes/Divi/includes/builder/module/helpers/HoverOptions.php on line 71 Deprecated: strpos(): Passing null to parameter #1 ($haystack) of type string is deprecated in /hosting/www/clickea.net/public/wp-content/themes/Divi/includes/builder/module/helpers/HoverOptions.php on line 71 Deprecated: strpos(): Passing null to parameter #1 ($haystack) of type string is deprecated in /hosting/www/clickea.net/public/wp-content/themes/Divi/includes/builder/module/helpers/HoverOptions.php on line 71 Deprecated: strpos(): Passing null to parameter #1 ($haystack) of type string is deprecated in /hosting/www/clickea.net/public/wp-content/themes/Divi/includes/builder/module/helpers/HoverOptions.php on line 71 Deprecated: strpos(): Passing null to parameter #1 ($haystack) of type string is deprecated in /hosting/www/clickea.net/public/wp-content/themes/Divi/includes/builder/module/helpers/HoverOptions.php on line 71 Deprecated: strpos(): Passing null to parameter #1 ($haystack) of type string is deprecated in /hosting/www/clickea.net/public/wp-content/themes/Divi/includes/builder/module/helpers/HoverOptions.php on line 71 Deprecated: strpos(): Passing null to parameter #1 ($haystack) of type string is deprecated in /hosting/www/clickea.net/public/wp-content/themes/Divi/includes/builder/module/helpers/HoverOptions.php on line 71 Deprecated: strpos(): Passing null to parameter #1 ($haystack) of type string is deprecated in /hosting/www/clickea.net/public/wp-content/themes/Divi/includes/builder/module/helpers/HoverOptions.php on line 71 Deprecated: strpos(): Passing null to parameter #1 ($haystack) of type string is deprecated in /hosting/www/clickea.net/public/wp-content/themes/Divi/includes/builder/module/helpers/HoverOptions.php on line 71 Deprecated: strpos(): Passing null to parameter #1 ($haystack) of type string is deprecated in /hosting/www/clickea.net/public/wp-content/themes/Divi/includes/builder/module/helpers/HoverOptions.php on line 71 Deprecated: strpos(): Passing null to parameter #1 ($haystack) of type string is deprecated in /hosting/www/clickea.net/public/wp-content/themes/Divi/includes/builder/module/helpers/HoverOptions.php on line 71 Deprecated: strpos(): Passing null to parameter #1 ($haystack) of type string is deprecated in /hosting/www/clickea.net/public/wp-content/themes/Divi/includes/builder/module/helpers/HoverOptions.php on line 71 Deprecated: strpos(): Passing null to parameter #1 ($haystack) of type string is deprecated in /hosting/www/clickea.net/public/wp-content/themes/Divi/includes/builder/module/helpers/HoverOptions.php on line 71 Deprecated: strpos(): Passing null to parameter #1 ($haystack) of type string is deprecated in /hosting/www/clickea.net/public/wp-content/themes/Divi/includes/builder/module/helpers/HoverOptions.php on line 71 Deprecated: strpos(): Passing null to parameter #1 ($haystack) of type string is deprecated in /hosting/www/clickea.net/public/wp-content/themes/Divi/includes/builder/module/helpers/HoverOptions.php on line 71 Deprecated: strpos(): Passing null to parameter #1 ($haystack) of type string is deprecated in /hosting/www/clickea.net/public/wp-content/themes/Divi/includes/builder/module/helpers/HoverOptions.php on line 71 Deprecated: strpos(): Passing null to parameter #1 ($haystack) of type string is deprecated in /hosting/www/clickea.net/public/wp-content/themes/Divi/includes/builder/module/helpers/HoverOptions.php on line 71 Deprecated: strpos(): Passing null to parameter #1 ($haystack) of type string is deprecated in /hosting/www/clickea.net/public/wp-content/themes/Divi/includes/builder/module/helpers/HoverOptions.php on line 71 Deprecated: strpos(): Passing null to parameter #1 ($haystack) of type string is deprecated in /hosting/www/clickea.net/public/wp-content/themes/Divi/includes/builder/module/helpers/HoverOptions.php on line 71 Deprecated: strpos(): Passing null to parameter #1 ($haystack) of type string is deprecated in /hosting/www/clickea.net/public/wp-content/themes/Divi/includes/builder/module/helpers/HoverOptions.php on line 71 Deprecated: strpos(): Passing null to parameter #1 ($haystack) of type string is deprecated in /hosting/www/clickea.net/public/wp-content/themes/Divi/includes/builder/module/helpers/HoverOptions.php on line 71 Deprecated: strpos(): Passing null to parameter #1 ($haystack) of type string is deprecated in /hosting/www/clickea.net/public/wp-content/themes/Divi/includes/builder/module/helpers/HoverOptions.php on line 71 Deprecated: strpos(): Passing null to parameter #1 ($haystack) of type string is deprecated in /hosting/www/clickea.net/public/wp-content/themes/Divi/includes/builder/module/helpers/HoverOptions.php on line 71 Deprecated: strpos(): Passing null to parameter #1 ($haystack) of type string is deprecated in /hosting/www/clickea.net/public/wp-content/themes/Divi/includes/builder/module/helpers/HoverOptions.php on line 71 Deprecated: strpos(): Passing null to parameter #1 ($haystack) of type string is deprecated in /hosting/www/clickea.net/public/wp-content/themes/Divi/includes/builder/module/helpers/HoverOptions.php on line 71 Deprecated: strpos(): Passing null to parameter #1 ($haystack) of type string is deprecated in /hosting/www/clickea.net/public/wp-content/themes/Divi/includes/builder/module/helpers/HoverOptions.php on line 71 Deprecated: strpos(): Passing null to parameter #1 ($haystack) of type string is deprecated in /hosting/www/clickea.net/public/wp-content/themes/Divi/includes/builder/module/helpers/HoverOptions.php on line 71 Deprecated: strpos(): Passing null to parameter #1 ($haystack) of type string is deprecated in /hosting/www/clickea.net/public/wp-content/themes/Divi/includes/builder/module/helpers/HoverOptions.php on line 71 Deprecated: strpos(): Passing null to parameter #1 ($haystack) of type string is deprecated in /hosting/www/clickea.net/public/wp-content/themes/Divi/includes/builder/module/helpers/HoverOptions.php on line 71 Deprecated: strpos(): Passing null to parameter #1 ($haystack) of type string is deprecated in /hosting/www/clickea.net/public/wp-content/themes/Divi/includes/builder/module/helpers/HoverOptions.php on line 71 Deprecated: strpos(): Passing null to parameter #1 ($haystack) of type string is deprecated in /hosting/www/clickea.net/public/wp-content/themes/Divi/includes/builder/module/helpers/HoverOptions.php on line 71 Deprecated: strpos(): Passing null to parameter #1 ($haystack) of type string is deprecated in /hosting/www/clickea.net/public/wp-content/themes/Divi/includes/builder/module/helpers/HoverOptions.php on line 71 Deprecated: strpos(): Passing null to parameter #1 ($haystack) of type string is deprecated in /hosting/www/clickea.net/public/wp-content/themes/Divi/includes/builder/module/helpers/HoverOptions.php on line 71 Deprecated: strpos(): Passing null to parameter #1 ($haystack) of type string is deprecated in /hosting/www/clickea.net/public/wp-content/themes/Divi/includes/builder/module/helpers/HoverOptions.php on line 71 Deprecated: strpos(): Passing null to parameter #1 ($haystack) of type string is deprecated in /hosting/www/clickea.net/public/wp-content/themes/Divi/includes/builder/module/helpers/HoverOptions.php on line 71 Deprecated: strpos(): Passing null to parameter #1 ($haystack) of type string is deprecated in /hosting/www/clickea.net/public/wp-content/themes/Divi/includes/builder/module/helpers/HoverOptions.php on line 71 Deprecated: strpos(): Passing null to parameter #1 ($haystack) of type string is deprecated in /hosting/www/clickea.net/public/wp-content/themes/Divi/includes/builder/module/helpers/HoverOptions.php on line 71 Deprecated: strpos(): Passing null to parameter #1 ($haystack) of type string is deprecated in /hosting/www/clickea.net/public/wp-content/themes/Divi/includes/builder/module/helpers/HoverOptions.php on line 71 Deprecated: strpos(): Passing null to parameter #1 ($haystack) of type string is deprecated in /hosting/www/clickea.net/public/wp-content/themes/Divi/includes/builder/module/helpers/HoverOptions.php on line 71 Deprecated: strpos(): Passing null to parameter #1 ($haystack) of type string is deprecated in /hosting/www/clickea.net/public/wp-content/themes/Divi/includes/builder/module/helpers/HoverOptions.php on line 71 Deprecated: strpos(): Passing null to parameter #1 ($haystack) of type string is deprecated in /hosting/www/clickea.net/public/wp-content/themes/Divi/includes/builder/module/helpers/HoverOptions.php on line 71 Deprecated: strpos(): Passing null to parameter #1 ($haystack) of type string is deprecated in /hosting/www/clickea.net/public/wp-content/themes/Divi/includes/builder/module/helpers/HoverOptions.php on line 71 Deprecated: strpos(): Passing null to parameter #1 ($haystack) of type string is deprecated in /hosting/www/clickea.net/public/wp-content/themes/Divi/includes/builder/module/helpers/HoverOptions.php on line 71 Deprecated: strpos(): Passing null to parameter #1 ($haystack) of type string is deprecated in /hosting/www/clickea.net/public/wp-content/themes/Divi/includes/builder/module/helpers/HoverOptions.php on line 71 Deprecated: strpos(): Passing null to parameter #1 ($haystack) of type string is deprecated in /hosting/www/clickea.net/public/wp-content/themes/Divi/includes/builder/module/helpers/HoverOptions.php on line 71 Deprecated: strpos(): Passing null to parameter #1 ($haystack) of type string is deprecated in /hosting/www/clickea.net/public/wp-content/themes/Divi/includes/builder/module/helpers/HoverOptions.php on line 71 Deprecated: strpos(): Passing null to parameter #1 ($haystack) of type string is deprecated in /hosting/www/clickea.net/public/wp-content/themes/Divi/includes/builder/module/helpers/HoverOptions.php on line 71 Deprecated: strpos(): Passing null to parameter #1 ($haystack) of type string is deprecated in /hosting/www/clickea.net/public/wp-content/themes/Divi/includes/builder/module/helpers/HoverOptions.php on line 71 Deprecated: strpos(): Passing null to parameter #1 ($haystack) of type string is deprecated in /hosting/www/clickea.net/public/wp-content/themes/Divi/includes/builder/module/helpers/HoverOptions.php on line 71 Deprecated: strpos(): Passing null to parameter #1 ($haystack) of type string is deprecated in /hosting/www/clickea.net/public/wp-content/themes/Divi/includes/builder/module/helpers/HoverOptions.php on line 71 Deprecated: strpos(): Passing null to parameter #1 ($haystack) of type string is deprecated in /hosting/www/clickea.net/public/wp-content/themes/Divi/includes/builder/module/helpers/HoverOptions.php on line 71 Deprecated: strpos(): Passing null to parameter #1 ($haystack) of type string is deprecated in /hosting/www/clickea.net/public/wp-content/themes/Divi/includes/builder/module/helpers/HoverOptions.php on line 71 Deprecated: strpos(): Passing null to parameter #1 ($haystack) of type string is deprecated in /hosting/www/clickea.net/public/wp-content/themes/Divi/includes/builder/module/helpers/HoverOptions.php on line 71 Deprecated: strpos(): Passing null to parameter #1 ($haystack) of type string is deprecated in /hosting/www/clickea.net/public/wp-content/themes/Divi/includes/builder/module/helpers/HoverOptions.php on line 71 Deprecated: strpos(): Passing null to parameter #1 ($haystack) of type string is deprecated in /hosting/www/clickea.net/public/wp-content/themes/Divi/includes/builder/module/helpers/HoverOptions.php on line 71 Deprecated: strpos(): Passing null to parameter #1 ($haystack) of type string is deprecated in /hosting/www/clickea.net/public/wp-content/themes/Divi/includes/builder/module/helpers/HoverOptions.php on line 71 Deprecated: strpos(): Passing null to parameter #1 ($haystack) of type string is deprecated in /hosting/www/clickea.net/public/wp-content/themes/Divi/includes/builder/module/helpers/HoverOptions.php on line 71 Deprecated: strpos(): Passing null to parameter #1 ($haystack) of type string is deprecated in /hosting/www/clickea.net/public/wp-content/themes/Divi/includes/builder/module/helpers/HoverOptions.php on line 71 Deprecated: strpos(): Passing null to parameter #1 ($haystack) of type string is deprecated in /hosting/www/clickea.net/public/wp-content/themes/Divi/includes/builder/module/helpers/HoverOptions.php on line 71 Deprecated: strpos(): Passing null to parameter #1 ($haystack) of type string is deprecated in /hosting/www/clickea.net/public/wp-content/themes/Divi/includes/builder/module/helpers/HoverOptions.php on line 71 Deprecated: strpos(): Passing null to parameter #1 ($haystack) of type string is deprecated in /hosting/www/clickea.net/public/wp-content/themes/Divi/includes/builder/module/helpers/HoverOptions.php on line 71 Deprecated: strpos(): Passing null to parameter #1 ($haystack) of type string is deprecated in /hosting/www/clickea.net/public/wp-content/themes/Divi/includes/builder/module/helpers/HoverOptions.php on line 71 Deprecated: strpos(): Passing null to parameter #1 ($haystack) of type string is deprecated in /hosting/www/clickea.net/public/wp-content/themes/Divi/includes/builder/module/helpers/HoverOptions.php on line 71 Deprecated: strpos(): Passing null to parameter #1 ($haystack) of type string is deprecated in /hosting/www/clickea.net/public/wp-content/themes/Divi/includes/builder/module/helpers/HoverOptions.php on line 71 Deprecated: strpos(): Passing null to parameter #1 ($haystack) of type string is deprecated in /hosting/www/clickea.net/public/wp-content/themes/Divi/includes/builder/module/helpers/HoverOptions.php on line 71 Deprecated: strpos(): Passing null to parameter #1 ($haystack) of type string is deprecated in /hosting/www/clickea.net/public/wp-content/themes/Divi/includes/builder/module/helpers/HoverOptions.php on line 71 Deprecated: strpos(): Passing null to parameter #1 ($haystack) of type string is deprecated in /hosting/www/clickea.net/public/wp-content/themes/Divi/includes/builder/module/helpers/HoverOptions.php on line 71 Deprecated: strpos(): Passing null to parameter #1 ($haystack) of type string is deprecated in /hosting/www/clickea.net/public/wp-content/themes/Divi/includes/builder/module/helpers/HoverOptions.php on line 71 Deprecated: strpos(): Passing null to parameter #1 ($haystack) of type string is deprecated in /hosting/www/clickea.net/public/wp-content/themes/Divi/includes/builder/module/helpers/HoverOptions.php on line 71 Deprecated: strpos(): Passing null to parameter #1 ($haystack) of type string is deprecated in /hosting/www/clickea.net/public/wp-content/themes/Divi/includes/builder/module/helpers/HoverOptions.php on line 71 Deprecated: strpos(): Passing null to parameter #1 ($haystack) of type string is deprecated in /hosting/www/clickea.net/public/wp-content/themes/Divi/includes/builder/module/helpers/HoverOptions.php on line 71 Deprecated: strpos(): Passing null to parameter #1 ($haystack) of type string is deprecated in /hosting/www/clickea.net/public/wp-content/themes/Divi/includes/builder/module/helpers/HoverOptions.php on line 71 Deprecated: strpos(): Passing null to parameter #1 ($haystack) of type string is deprecated in /hosting/www/clickea.net/public/wp-content/themes/Divi/includes/builder/module/helpers/HoverOptions.php on line 71 Deprecated: strpos(): Passing null to parameter #1 ($haystack) of type string is deprecated in /hosting/www/clickea.net/public/wp-content/themes/Divi/includes/builder/module/helpers/HoverOptions.php on line 71 Deprecated: strpos(): Passing null to parameter #1 ($haystack) of type string is deprecated in /hosting/www/clickea.net/public/wp-content/themes/Divi/includes/builder/module/helpers/HoverOptions.php on line 71 Deprecated: strpos(): Passing null to parameter #1 ($haystack) of type string is deprecated in /hosting/www/clickea.net/public/wp-content/themes/Divi/includes/builder/module/helpers/HoverOptions.php on line 71 Deprecated: strpos(): Passing null to parameter #1 ($haystack) of type string is deprecated in /hosting/www/clickea.net/public/wp-content/themes/Divi/includes/builder/module/helpers/HoverOptions.php on line 71 Deprecated: strpos(): Passing null to parameter #1 ($haystack) of type string is deprecated in /hosting/www/clickea.net/public/wp-content/themes/Divi/includes/builder/module/helpers/HoverOptions.php on line 71 Deprecated: strpos(): Passing null to parameter #1 ($haystack) of type string is deprecated in /hosting/www/clickea.net/public/wp-content/themes/Divi/includes/builder/module/helpers/HoverOptions.php on line 71 Deprecated: strpos(): Passing null to parameter #1 ($haystack) of type string is deprecated in /hosting/www/clickea.net/public/wp-content/themes/Divi/includes/builder/module/helpers/HoverOptions.php on line 71 Deprecated: strpos(): Passing null to parameter #1 ($haystack) of type string is deprecated in /hosting/www/clickea.net/public/wp-content/themes/Divi/includes/builder/module/helpers/HoverOptions.php on line 71 Deprecated: strpos(): Passing null to parameter #1 ($haystack) of type string is deprecated in /hosting/www/clickea.net/public/wp-content/themes/Divi/includes/builder/module/helpers/HoverOptions.php on line 71 Deprecated: strpos(): Passing null to parameter #1 ($haystack) of type string is deprecated in /hosting/www/clickea.net/public/wp-content/themes/Divi/includes/builder/module/helpers/HoverOptions.php on line 71 Deprecated: strpos(): Passing null to parameter #1 ($haystack) of type string is deprecated in /hosting/www/clickea.net/public/wp-content/themes/Divi/includes/builder/module/helpers/HoverOptions.php on line 71 Deprecated: strpos(): Passing null to parameter #1 ($haystack) of type string is deprecated in /hosting/www/clickea.net/public/wp-content/themes/Divi/includes/builder/module/helpers/HoverOptions.php on line 71 Deprecated: strpos(): Passing null to parameter #1 ($haystack) of type string is deprecated in /hosting/www/clickea.net/public/wp-content/themes/Divi/includes/builder/module/helpers/HoverOptions.php on line 71 Deprecated: strpos(): Passing null to parameter #1 ($haystack) of type string is deprecated in /hosting/www/clickea.net/public/wp-content/themes/Divi/includes/builder/module/helpers/HoverOptions.php on line 71 Deprecated: strpos(): Passing null to parameter #1 ($haystack) of type string is deprecated in /hosting/www/clickea.net/public/wp-content/themes/Divi/includes/builder/module/helpers/HoverOptions.php on line 71 Deprecated: strpos(): Passing null to parameter #1 ($haystack) of type string is deprecated in /hosting/www/clickea.net/public/wp-content/themes/Divi/includes/builder/module/helpers/HoverOptions.php on line 71 Deprecated: strpos(): Passing null to parameter #1 ($haystack) of type string is deprecated in /hosting/www/clickea.net/public/wp-content/themes/Divi/includes/builder/module/helpers/HoverOptions.php on line 71 Deprecated: strpos(): Passing null to parameter #1 ($haystack) of type string is deprecated in /hosting/www/clickea.net/public/wp-content/themes/Divi/includes/builder/module/helpers/HoverOptions.php on line 71 Deprecated: strpos(): Passing null to parameter #1 ($haystack) of type string is deprecated in /hosting/www/clickea.net/public/wp-content/themes/Divi/includes/builder/module/helpers/HoverOptions.php on line 71 Deprecated: strpos(): Passing null to parameter #1 ($haystack) of type string is deprecated in /hosting/www/clickea.net/public/wp-content/themes/Divi/includes/builder/module/helpers/HoverOptions.php on line 71 Deprecated: strpos(): Passing null to parameter #1 ($haystack) of type string is deprecated in /hosting/www/clickea.net/public/wp-content/themes/Divi/includes/builder/module/helpers/HoverOptions.php on line 71 Deprecated: strpos(): Passing null to parameter #1 ($haystack) of type string is deprecated in /hosting/www/clickea.net/public/wp-content/themes/Divi/includes/builder/module/helpers/HoverOptions.php on line 71 Deprecated: strpos(): Passing null to parameter #1 ($haystack) of type string is deprecated in /hosting/www/clickea.net/public/wp-content/themes/Divi/includes/builder/module/helpers/HoverOptions.php on line 71 Deprecated: strpos(): Passing null to parameter #1 ($haystack) of type string is deprecated in /hosting/www/clickea.net/public/wp-content/themes/Divi/includes/builder/module/helpers/HoverOptions.php on line 71 Deprecated: strpos(): Passing null to parameter #1 ($haystack) of type string is deprecated in /hosting/www/clickea.net/public/wp-content/themes/Divi/includes/builder/module/helpers/HoverOptions.php on line 71 Deprecated: strpos(): Passing null to parameter #1 ($haystack) of type string is deprecated in /hosting/www/clickea.net/public/wp-content/themes/Divi/includes/builder/module/helpers/HoverOptions.php on line 71 Deprecated: strpos(): Passing null to parameter #1 ($haystack) of type string is deprecated in /hosting/www/clickea.net/public/wp-content/themes/Divi/includes/builder/module/helpers/HoverOptions.php on line 71 Deprecated: strpos(): Passing null to parameter #1 ($haystack) of type string is deprecated in /hosting/www/clickea.net/public/wp-content/themes/Divi/includes/builder/module/helpers/HoverOptions.php on line 71 Deprecated: strpos(): Passing null to parameter #1 ($haystack) of type string is deprecated in /hosting/www/clickea.net/public/wp-content/themes/Divi/includes/builder/module/helpers/HoverOptions.php on line 71 Deprecated: strpos(): Passing null to parameter #1 ($haystack) of type string is deprecated in /hosting/www/clickea.net/public/wp-content/themes/Divi/includes/builder/module/helpers/HoverOptions.php on line 71 Deprecated: strpos(): Passing null to parameter #1 ($haystack) of type string is deprecated in /hosting/www/clickea.net/public/wp-content/themes/Divi/includes/builder/module/helpers/HoverOptions.php on line 71 Deprecated: strpos(): Passing null to parameter #1 ($haystack) of type string is deprecated in /hosting/www/clickea.net/public/wp-content/themes/Divi/includes/builder/module/helpers/HoverOptions.php on line 71 Deprecated: strpos(): Passing null to parameter #1 ($haystack) of type string is deprecated in /hosting/www/clickea.net/public/wp-content/themes/Divi/includes/builder/module/helpers/HoverOptions.php on line 71 Deprecated: strpos(): Passing null to parameter #1 ($haystack) of type string is deprecated in /hosting/www/clickea.net/public/wp-content/themes/Divi/includes/builder/module/helpers/HoverOptions.php on line 71 Deprecated: strpos(): Passing null to parameter #1 ($haystack) of type string is deprecated in /hosting/www/clickea.net/public/wp-content/themes/Divi/includes/builder/module/helpers/HoverOptions.php on line 71 Deprecated: strpos(): Passing null to parameter #1 ($haystack) of type string is deprecated in /hosting/www/clickea.net/public/wp-content/themes/Divi/includes/builder/module/helpers/HoverOptions.php on line 71 Deprecated: strpos(): Passing null to parameter #1 ($haystack) of type string is deprecated in /hosting/www/clickea.net/public/wp-content/themes/Divi/includes/builder/module/helpers/HoverOptions.php on line 71 Deprecated: strpos(): Passing null to parameter #1 ($haystack) of type string is deprecated in /hosting/www/clickea.net/public/wp-content/themes/Divi/includes/builder/module/helpers/HoverOptions.php on line 71 Deprecated: strpos(): Passing null to parameter #1 ($haystack) of type string is deprecated in /hosting/www/clickea.net/public/wp-content/themes/Divi/includes/builder/module/helpers/HoverOptions.php on line 71 Deprecated: strpos(): Passing null to parameter #1 ($haystack) of type string is deprecated in /hosting/www/clickea.net/public/wp-content/themes/Divi/includes/builder/module/helpers/HoverOptions.php on line 71 Deprecated: strpos(): Passing null to parameter #1 ($haystack) of type string is deprecated in /hosting/www/clickea.net/public/wp-content/themes/Divi/includes/builder/module/helpers/HoverOptions.php on line 71 Deprecated: strpos(): Passing null to parameter #1 ($haystack) of type string is deprecated in /hosting/www/clickea.net/public/wp-content/themes/Divi/includes/builder/module/helpers/HoverOptions.php on line 71 Deprecated: strpos(): Passing null to parameter #1 ($haystack) of type string is deprecated in /hosting/www/clickea.net/public/wp-content/themes/Divi/includes/builder/module/helpers/HoverOptions.php on line 71 Deprecated: strpos(): Passing null to parameter #1 ($haystack) of type string is deprecated in /hosting/www/clickea.net/public/wp-content/themes/Divi/includes/builder/module/helpers/HoverOptions.php on line 71 Deprecated: strpos(): Passing null to parameter #1 ($haystack) of type string is deprecated in /hosting/www/clickea.net/public/wp-content/themes/Divi/includes/builder/module/helpers/HoverOptions.php on line 71 Deprecated: strpos(): Passing null to parameter #1 ($haystack) of type string is deprecated in /hosting/www/clickea.net/public/wp-content/themes/Divi/includes/builder/module/helpers/HoverOptions.php on line 71 Deprecated: strpos(): Passing null to parameter #1 ($haystack) of type string is deprecated in /hosting/www/clickea.net/public/wp-content/themes/Divi/includes/builder/module/helpers/HoverOptions.php on line 71 Deprecated: strpos(): Passing null to parameter #1 ($haystack) of type string is deprecated in /hosting/www/clickea.net/public/wp-content/themes/Divi/includes/builder/module/helpers/HoverOptions.php on line 71 Deprecated: strpos(): Passing null to parameter #1 ($haystack) of type string is deprecated in /hosting/www/clickea.net/public/wp-content/themes/Divi/includes/builder/module/helpers/HoverOptions.php on line 71 Deprecated: strpos(): Passing null to parameter #1 ($haystack) of type string is deprecated in /hosting/www/clickea.net/public/wp-content/themes/Divi/includes/builder/module/helpers/HoverOptions.php on line 71 Deprecated: strpos(): Passing null to parameter #1 ($haystack) of type string is deprecated in /hosting/www/clickea.net/public/wp-content/themes/Divi/includes/builder/module/helpers/HoverOptions.php on line 71 Deprecated: strpos(): Passing null to parameter #1 ($haystack) of type string is deprecated in /hosting/www/clickea.net/public/wp-content/themes/Divi/includes/builder/module/helpers/HoverOptions.php on line 71 Deprecated: strpos(): Passing null to parameter #1 ($haystack) of type string is deprecated in /hosting/www/clickea.net/public/wp-content/themes/Divi/includes/builder/module/helpers/HoverOptions.php on line 71 Deprecated: strpos(): Passing null to parameter #1 ($haystack) of type string is deprecated in /hosting/www/clickea.net/public/wp-content/themes/Divi/includes/builder/module/helpers/HoverOptions.php on line 71 Deprecated: strpos(): Passing null to parameter #1 ($haystack) of type string is deprecated in /hosting/www/clickea.net/public/wp-content/themes/Divi/includes/builder/module/helpers/HoverOptions.php on line 71 Deprecated: strpos(): Passing null to parameter #1 ($haystack) of type string is deprecated in /hosting/www/clickea.net/public/wp-content/themes/Divi/includes/builder/module/helpers/HoverOptions.php on line 71 Deprecated: strpos(): Passing null to parameter #1 ($haystack) of type string is deprecated in /hosting/www/clickea.net/public/wp-content/themes/Divi/includes/builder/module/helpers/HoverOptions.php on line 71 Deprecated: strpos(): Passing null to parameter #1 ($haystack) of type string is deprecated in /hosting/www/clickea.net/public/wp-content/themes/Divi/includes/builder/module/helpers/HoverOptions.php on line 71 Deprecated: strpos(): Passing null to parameter #1 ($haystack) of type string is deprecated in /hosting/www/clickea.net/public/wp-content/themes/Divi/includes/builder/module/helpers/HoverOptions.php on line 71 Deprecated: strpos(): Passing null to parameter #1 ($haystack) of type string is deprecated in /hosting/www/clickea.net/public/wp-content/themes/Divi/includes/builder/module/helpers/HoverOptions.php on line 71 Deprecated: strpos(): Passing null to parameter #1 ($haystack) of type string is deprecated in /hosting/www/clickea.net/public/wp-content/themes/Divi/includes/builder/module/helpers/HoverOptions.php on line 71 Deprecated: strpos(): Passing null to parameter #1 ($haystack) of type string is deprecated in /hosting/www/clickea.net/public/wp-content/themes/Divi/includes/builder/module/helpers/HoverOptions.php on line 71 Deprecated: strpos(): Passing null to parameter #1 ($haystack) of type string is deprecated in /hosting/www/clickea.net/public/wp-content/themes/Divi/includes/builder/module/helpers/HoverOptions.php on line 71 Deprecated: strpos(): Passing null to parameter #1 ($haystack) of type string is deprecated in /hosting/www/clickea.net/public/wp-content/themes/Divi/includes/builder/module/helpers/HoverOptions.php on line 71 Deprecated: strpos(): Passing null to parameter #1 ($haystack) of type string is deprecated in /hosting/www/clickea.net/public/wp-content/themes/Divi/includes/builder/module/helpers/HoverOptions.php on line 71 Deprecated: strpos(): Passing null to parameter #1 ($haystack) of type string is deprecated in /hosting/www/clickea.net/public/wp-content/themes/Divi/includes/builder/module/helpers/HoverOptions.php on line 71 Deprecated: strpos(): Passing null to parameter #1 ($haystack) of type string is deprecated in /hosting/www/clickea.net/public/wp-content/themes/Divi/includes/builder/module/helpers/HoverOptions.php on line 71 Deprecated: strpos(): Passing null to parameter #1 ($haystack) of type string is deprecated in /hosting/www/clickea.net/public/wp-content/themes/Divi/includes/builder/module/helpers/HoverOptions.php on line 71 Deprecated: strpos(): Passing null to parameter #1 ($haystack) of type string is deprecated in /hosting/www/clickea.net/public/wp-content/themes/Divi/includes/builder/module/helpers/HoverOptions.php on line 71 Deprecated: strpos(): Passing null to parameter #1 ($haystack) of type string is deprecated in /hosting/www/clickea.net/public/wp-content/themes/Divi/includes/builder/module/helpers/HoverOptions.php on line 71 Deprecated: strpos(): Passing null to parameter #1 ($haystack) of type string is deprecated in /hosting/www/clickea.net/public/wp-content/themes/Divi/includes/builder/module/helpers/HoverOptions.php on line 71 Deprecated: strpos(): Passing null to parameter #1 ($haystack) of type string is deprecated in /hosting/www/clickea.net/public/wp-content/themes/Divi/includes/builder/module/helpers/HoverOptions.php on line 71 Deprecated: strpos(): Passing null to parameter #1 ($haystack) of type string is deprecated in /hosting/www/clickea.net/public/wp-content/themes/Divi/includes/builder/module/helpers/HoverOptions.php on line 71 Deprecated: strpos(): Passing null to parameter #1 ($haystack) of type string is deprecated in /hosting/www/clickea.net/public/wp-content/themes/Divi/includes/builder/module/helpers/HoverOptions.php on line 71 Deprecated: strpos(): Passing null to parameter #1 ($haystack) of type string is deprecated in /hosting/www/clickea.net/public/wp-content/themes/Divi/includes/builder/module/helpers/HoverOptions.php on line 71 Deprecated: strpos(): Passing null to parameter #1 ($haystack) of type string is deprecated in /hosting/www/clickea.net/public/wp-content/themes/Divi/includes/builder/module/helpers/HoverOptions.php on line 71 Deprecated: strpos(): Passing null to parameter #1 ($haystack) of type string is deprecated in /hosting/www/clickea.net/public/wp-content/themes/Divi/includes/builder/module/helpers/HoverOptions.php on line 71 Deprecated: strpos(): Passing null to parameter #1 ($haystack) of type string is deprecated in /hosting/www/clickea.net/public/wp-content/themes/Divi/includes/builder/module/helpers/HoverOptions.php on line 71 Deprecated: strpos(): Passing null to parameter #1 ($haystack) of type string is deprecated in /hosting/www/clickea.net/public/wp-content/themes/Divi/includes/builder/module/helpers/HoverOptions.php on line 71 Deprecated: strpos(): Passing null to parameter #1 ($haystack) of type string is deprecated in /hosting/www/clickea.net/public/wp-content/themes/Divi/includes/builder/module/helpers/HoverOptions.php on line 71 Deprecated: strpos(): Passing null to parameter #1 ($haystack) of type string is deprecated in /hosting/www/clickea.net/public/wp-content/themes/Divi/includes/builder/module/helpers/HoverOptions.php on line 71 Deprecated: strpos(): Passing null to parameter #1 ($haystack) of type string is deprecated in /hosting/www/clickea.net/public/wp-content/themes/Divi/includes/builder/module/helpers/HoverOptions.php on line 71 Deprecated: strpos(): Passing null to parameter #1 ($haystack) of type string is deprecated in /hosting/www/clickea.net/public/wp-content/themes/Divi/includes/builder/module/helpers/HoverOptions.php on line 71 Deprecated: strpos(): Passing null to parameter #1 ($haystack) of type string is deprecated in /hosting/www/clickea.net/public/wp-content/themes/Divi/includes/builder/module/helpers/HoverOptions.php on line 71 Deprecated: rtrim(): Passing null to parameter #1 ($string) of type string is deprecated in /hosting/www/clickea.net/public/wp-content/themes/Divi/includes/builder/class-et-builder-element.php on line 16522 Deprecated: strpos(): Passing null to parameter #1 ($haystack) of type string is deprecated in /hosting/www/clickea.net/public/wp-content/themes/Divi/includes/builder/module/helpers/HoverOptions.php on line 71 Deprecated: strpos(): Passing null to parameter #1 ($haystack) of type string is deprecated in /hosting/www/clickea.net/public/wp-content/themes/Divi/includes/builder/module/helpers/HoverOptions.php on line 71 Deprecated: strpos(): Passing null to parameter #1 ($haystack) of type string is deprecated in /hosting/www/clickea.net/public/wp-content/themes/Divi/includes/builder/module/helpers/HoverOptions.php on line 71 Deprecated: strpos(): Passing null to parameter #1 ($haystack) of type string is deprecated in /hosting/www/clickea.net/public/wp-content/themes/Divi/includes/builder/module/helpers/HoverOptions.php on line 71 Deprecated: strpos(): Passing null to parameter #1 ($haystack) of type string is deprecated in /hosting/www/clickea.net/public/wp-content/themes/Divi/includes/builder/module/helpers/HoverOptions.php on line 71 Deprecated: strpos(): Passing null to parameter #1 ($haystack) of type string is deprecated in /hosting/www/clickea.net/public/wp-content/themes/Divi/includes/builder/module/helpers/HoverOptions.php on line 71 Deprecated: strpos(): Passing null to parameter #1 ($haystack) of type string is deprecated in /hosting/www/clickea.net/public/wp-content/themes/Divi/includes/builder/module/helpers/HoverOptions.php on line 71 Deprecated: strpos(): Passing null to parameter #1 ($haystack) of type string is deprecated in /hosting/www/clickea.net/public/wp-content/themes/Divi/includes/builder/module/helpers/HoverOptions.php on line 71 Deprecated: strpos(): Passing null to parameter #1 ($haystack) of type string is deprecated in /hosting/www/clickea.net/public/wp-content/themes/Divi/includes/builder/module/helpers/HoverOptions.php on line 71 Deprecated: strpos(): Passing null to parameter #1 ($haystack) of type string is deprecated in /hosting/www/clickea.net/public/wp-content/themes/Divi/includes/builder/module/helpers/HoverOptions.php on line 71 Deprecated: strpos(): Passing null to parameter #1 ($haystack) of type string is deprecated in /hosting/www/clickea.net/public/wp-content/themes/Divi/includes/builder/module/helpers/HoverOptions.php on line 71 Deprecated: strpos(): Passing null to parameter #1 ($haystack) of type string is deprecated in /hosting/www/clickea.net/public/wp-content/themes/Divi/includes/builder/module/helpers/HoverOptions.php on line 71 Deprecated: strpos(): Passing null to parameter #1 ($haystack) of type string is deprecated in /hosting/www/clickea.net/public/wp-content/themes/Divi/includes/builder/module/helpers/HoverOptions.php on line 71 Deprecated: strpos(): Passing null to parameter #1 ($haystack) of type string is deprecated in /hosting/www/clickea.net/public/wp-content/themes/Divi/includes/builder/module/helpers/HoverOptions.php on line 71 Deprecated: strpos(): Passing null to parameter #1 ($haystack) of type string is deprecated in /hosting/www/clickea.net/public/wp-content/themes/Divi/includes/builder/module/helpers/HoverOptions.php on line 71 Deprecated: strpos(): Passing null to parameter #1 ($haystack) of type string is deprecated in /hosting/www/clickea.net/public/wp-content/themes/Divi/includes/builder/module/helpers/HoverOptions.php on line 71 Deprecated: strpos(): Passing null to parameter #1 ($haystack) of type string is deprecated in /hosting/www/clickea.net/public/wp-content/themes/Divi/includes/builder/module/helpers/HoverOptions.php on line 71 Deprecated: strpos(): Passing null to parameter #1 ($haystack) of type string is deprecated in /hosting/www/clickea.net/public/wp-content/themes/Divi/includes/builder/module/helpers/HoverOptions.php on line 71 Deprecated: strpos(): Passing null to parameter #1 ($haystack) of type string is deprecated in /hosting/www/clickea.net/public/wp-content/themes/Divi/includes/builder/module/helpers/HoverOptions.php on line 71 Deprecated: strpos(): Passing null to parameter #1 ($haystack) of type string is deprecated in /hosting/www/clickea.net/public/wp-content/themes/Divi/includes/builder/module/helpers/HoverOptions.php on line 71 Deprecated: strpos(): Passing null to parameter #1 ($haystack) of type string is deprecated in /hosting/www/clickea.net/public/wp-content/themes/Divi/includes/builder/module/helpers/HoverOptions.php on line 71 Deprecated: strpos(): Passing null to parameter #1 ($haystack) of type string is deprecated in /hosting/www/clickea.net/public/wp-content/themes/Divi/includes/builder/module/helpers/HoverOptions.php on line 71 Deprecated: strpos(): Passing null to parameter #1 ($haystack) of type string is deprecated in /hosting/www/clickea.net/public/wp-content/themes/Divi/includes/builder/module/helpers/HoverOptions.php on line 71 Deprecated: strpos(): Passing null to parameter #1 ($haystack) of type string is deprecated in /hosting/www/clickea.net/public/wp-content/themes/Divi/includes/builder/module/helpers/HoverOptions.php on line 71 Deprecated: strpos(): Passing null to parameter #1 ($haystack) of type string is deprecated in /hosting/www/clickea.net/public/wp-content/themes/Divi/includes/builder/module/helpers/HoverOptions.php on line 71 Deprecated: strpos(): Passing null to parameter #1 ($haystack) of type string is deprecated in /hosting/www/clickea.net/public/wp-content/themes/Divi/includes/builder/module/helpers/HoverOptions.php on line 71 Deprecated: strpos(): Passing null to parameter #1 ($haystack) of type string is deprecated in /hosting/www/clickea.net/public/wp-content/themes/Divi/includes/builder/module/helpers/HoverOptions.php on line 71 Deprecated: strpos(): Passing null to parameter #1 ($haystack) of type string is deprecated in /hosting/www/clickea.net/public/wp-content/themes/Divi/includes/builder/module/helpers/HoverOptions.php on line 71 Deprecated: strpos(): Passing null to parameter #1 ($haystack) of type string is deprecated in /hosting/www/clickea.net/public/wp-content/themes/Divi/includes/builder/module/helpers/HoverOptions.php on line 71 Deprecated: strpos(): Passing null to parameter #1 ($haystack) of type string is deprecated in /hosting/www/clickea.net/public/wp-content/themes/Divi/includes/builder/module/helpers/HoverOptions.php on line 71 Deprecated: strpos(): Passing null to parameter #1 ($haystack) of type string is deprecated in /hosting/www/clickea.net/public/wp-content/themes/Divi/includes/builder/module/helpers/HoverOptions.php on line 71 Deprecated: strpos(): Passing null to parameter #1 ($haystack) of type string is deprecated in /hosting/www/clickea.net/public/wp-content/themes/Divi/includes/builder/module/helpers/HoverOptions.php on line 71 Deprecated: strpos(): Passing null to parameter #1 ($haystack) of type string is deprecated in /hosting/www/clickea.net/public/wp-content/themes/Divi/includes/builder/module/helpers/HoverOptions.php on line 71 Deprecated: strpos(): Passing null to parameter #1 ($haystack) of type string is deprecated in /hosting/www/clickea.net/public/wp-content/themes/Divi/includes/builder/module/helpers/HoverOptions.php on line 71 Deprecated: strpos(): Passing null to parameter #1 ($haystack) of type string is deprecated in /hosting/www/clickea.net/public/wp-content/themes/Divi/includes/builder/module/helpers/HoverOptions.php on line 71 Deprecated: strpos(): Passing null to parameter #1 ($haystack) of type string is deprecated in /hosting/www/clickea.net/public/wp-content/themes/Divi/includes/builder/module/helpers/HoverOptions.php on line 71 Deprecated: strpos(): Passing null to parameter #1 ($haystack) of type string is deprecated in /hosting/www/clickea.net/public/wp-content/themes/Divi/includes/builder/module/helpers/HoverOptions.php on line 71 Deprecated: strpos(): Passing null to parameter #1 ($haystack) of type string is deprecated in /hosting/www/clickea.net/public/wp-content/themes/Divi/includes/builder/module/helpers/HoverOptions.php on line 71 Deprecated: strpos(): Passing null to parameter #1 ($haystack) of type string is deprecated in /hosting/www/clickea.net/public/wp-content/themes/Divi/includes/builder/module/helpers/HoverOptions.php on line 71 Deprecated: strpos(): Passing null to parameter #1 ($haystack) of type string is deprecated in /hosting/www/clickea.net/public/wp-content/themes/Divi/includes/builder/module/helpers/HoverOptions.php on line 71 Deprecated: strpos(): Passing null to parameter #1 ($haystack) of type string is deprecated in /hosting/www/clickea.net/public/wp-content/themes/Divi/includes/builder/module/helpers/HoverOptions.php on line 71 Deprecated: strpos(): Passing null to parameter #1 ($haystack) of type string is deprecated in /hosting/www/clickea.net/public/wp-content/themes/Divi/includes/builder/module/helpers/HoverOptions.php on line 71 Deprecated: strpos(): Passing null to parameter #1 ($haystack) of type string is deprecated in /hosting/www/clickea.net/public/wp-content/themes/Divi/includes/builder/module/helpers/HoverOptions.php on line 71 Deprecated: strpos(): Passing null to parameter #1 ($haystack) of type string is deprecated in /hosting/www/clickea.net/public/wp-content/themes/Divi/includes/builder/module/helpers/HoverOptions.php on line 71 Deprecated: strpos(): Passing null to parameter #1 ($haystack) of type string is deprecated in /hosting/www/clickea.net/public/wp-content/themes/Divi/includes/builder/module/helpers/HoverOptions.php on line 71 Deprecated: strpos(): Passing null to parameter #1 ($haystack) of type string is deprecated in /hosting/www/clickea.net/public/wp-content/themes/Divi/includes/builder/module/helpers/HoverOptions.php on line 71 Deprecated: strpos(): Passing null to parameter #1 ($haystack) of type string is deprecated in /hosting/www/clickea.net/public/wp-content/themes/Divi/includes/builder/module/helpers/HoverOptions.php on line 71 Deprecated: strpos(): Passing null to parameter #1 ($haystack) of type string is deprecated in /hosting/www/clickea.net/public/wp-content/themes/Divi/includes/builder/module/helpers/HoverOptions.php on line 71 Deprecated: strpos(): Passing null to parameter #1 ($haystack) of type string is deprecated in /hosting/www/clickea.net/public/wp-content/themes/Divi/includes/builder/module/helpers/HoverOptions.php on line 71 Deprecated: strpos(): Passing null to parameter #1 ($haystack) of type string is deprecated in /hosting/www/clickea.net/public/wp-content/themes/Divi/includes/builder/module/helpers/HoverOptions.php on line 71 Deprecated: strpos(): Passing null to parameter #1 ($haystack) of type string is deprecated in /hosting/www/clickea.net/public/wp-content/themes/Divi/includes/builder/module/helpers/HoverOptions.php on line 71 Deprecated: strpos(): Passing null to parameter #1 ($haystack) of type string is deprecated in /hosting/www/clickea.net/public/wp-content/themes/Divi/includes/builder/module/helpers/HoverOptions.php on line 71 Deprecated: strpos(): Passing null to parameter #1 ($haystack) of type string is deprecated in /hosting/www/clickea.net/public/wp-content/themes/Divi/includes/builder/module/helpers/HoverOptions.php on line 71 Deprecated: strpos(): Passing null to parameter #1 ($haystack) of type string is deprecated in /hosting/www/clickea.net/public/wp-content/themes/Divi/includes/builder/module/helpers/HoverOptions.php on line 71 Deprecated: strpos(): Passing null to parameter #1 ($haystack) of type string is deprecated in /hosting/www/clickea.net/public/wp-content/themes/Divi/includes/builder/module/helpers/HoverOptions.php on line 71 Deprecated: strpos(): Passing null to parameter #1 ($haystack) of type string is deprecated in /hosting/www/clickea.net/public/wp-content/themes/Divi/includes/builder/module/helpers/HoverOptions.php on line 71 Deprecated: strpos(): Passing null to parameter #1 ($haystack) of type string is deprecated in /hosting/www/clickea.net/public/wp-content/themes/Divi/includes/builder/module/helpers/HoverOptions.php on line 71 Deprecated: strpos(): Passing null to parameter #1 ($haystack) of type string is deprecated in /hosting/www/clickea.net/public/wp-content/themes/Divi/includes/builder/module/helpers/HoverOptions.php on line 71 Deprecated: strpos(): Passing null to parameter #1 ($haystack) of type string is deprecated in /hosting/www/clickea.net/public/wp-content/themes/Divi/includes/builder/module/helpers/HoverOptions.php on line 71 Deprecated: strpos(): Passing null to parameter #1 ($haystack) of type string is deprecated in /hosting/www/clickea.net/public/wp-content/themes/Divi/includes/builder/module/helpers/HoverOptions.php on line 71 Deprecated: strpos(): Passing null to parameter #1 ($haystack) of type string is deprecated in /hosting/www/clickea.net/public/wp-content/themes/Divi/includes/builder/module/helpers/HoverOptions.php on line 71 Deprecated: strpos(): Passing null to parameter #1 ($haystack) of type string is deprecated in /hosting/www/clickea.net/public/wp-content/themes/Divi/includes/builder/module/helpers/HoverOptions.php on line 71 Deprecated: strpos(): Passing null to parameter #1 ($haystack) of type string is deprecated in /hosting/www/clickea.net/public/wp-content/themes/Divi/includes/builder/module/helpers/HoverOptions.php on line 71 Deprecated: strpos(): Passing null to parameter #1 ($haystack) of type string is deprecated in /hosting/www/clickea.net/public/wp-content/themes/Divi/includes/builder/module/helpers/HoverOptions.php on line 71 Deprecated: strpos(): Passing null to parameter #1 ($haystack) of type string is deprecated in /hosting/www/clickea.net/public/wp-content/themes/Divi/includes/builder/module/helpers/HoverOptions.php on line 71 Deprecated: strpos(): Passing null to parameter #1 ($haystack) of type string is deprecated in /hosting/www/clickea.net/public/wp-content/themes/Divi/includes/builder/module/helpers/HoverOptions.php on line 71 Deprecated: strpos(): Passing null to parameter #1 ($haystack) of type string is deprecated in /hosting/www/clickea.net/public/wp-content/themes/Divi/includes/builder/module/helpers/HoverOptions.php on line 71 Deprecated: strpos(): Passing null to parameter #1 ($haystack) of type string is deprecated in /hosting/www/clickea.net/public/wp-content/themes/Divi/includes/builder/module/helpers/HoverOptions.php on line 71 Deprecated: strpos(): Passing null to parameter #1 ($haystack) of type string is deprecated in /hosting/www/clickea.net/public/wp-content/themes/Divi/includes/builder/module/helpers/HoverOptions.php on line 71 Deprecated: strpos(): Passing null to parameter #1 ($haystack) of type string is deprecated in /hosting/www/clickea.net/public/wp-content/themes/Divi/includes/builder/module/helpers/HoverOptions.php on line 71 Deprecated: strpos(): Passing null to parameter #1 ($haystack) of type string is deprecated in /hosting/www/clickea.net/public/wp-content/themes/Divi/includes/builder/module/helpers/HoverOptions.php on line 71 Deprecated: strpos(): Passing null to parameter #1 ($haystack) of type string is deprecated in /hosting/www/clickea.net/public/wp-content/themes/Divi/includes/builder/module/helpers/HoverOptions.php on line 71 Deprecated: strpos(): Passing null to parameter #1 ($haystack) of type string is deprecated in /hosting/www/clickea.net/public/wp-content/themes/Divi/includes/builder/module/helpers/HoverOptions.php on line 71 Deprecated: strpos(): Passing null to parameter #1 ($haystack) of type string is deprecated in /hosting/www/clickea.net/public/wp-content/themes/Divi/includes/builder/module/helpers/HoverOptions.php on line 71 Deprecated: strpos(): Passing null to parameter #1 ($haystack) of type string is deprecated in /hosting/www/clickea.net/public/wp-content/themes/Divi/includes/builder/module/helpers/HoverOptions.php on line 71 Deprecated: strpos(): Passing null to parameter #1 ($haystack) of type string is deprecated in /hosting/www/clickea.net/public/wp-content/themes/Divi/includes/builder/module/helpers/HoverOptions.php on line 71 Deprecated: strpos(): Passing null to parameter #1 ($haystack) of type string is deprecated in /hosting/www/clickea.net/public/wp-content/themes/Divi/includes/builder/module/helpers/HoverOptions.php on line 71 Deprecated: strpos(): Passing null to parameter #1 ($haystack) of type string is deprecated in /hosting/www/clickea.net/public/wp-content/themes/Divi/includes/builder/module/helpers/HoverOptions.php on line 71 Deprecated: strpos(): Passing null to parameter #1 ($haystack) of type string is deprecated in /hosting/www/clickea.net/public/wp-content/themes/Divi/includes/builder/module/helpers/HoverOptions.php on line 71 Deprecated: strpos(): Passing null to parameter #1 ($haystack) of type string is deprecated in /hosting/www/clickea.net/public/wp-content/themes/Divi/includes/builder/module/helpers/HoverOptions.php on line 71 Deprecated: strpos(): Passing null to parameter #1 ($haystack) of type string is deprecated in /hosting/www/clickea.net/public/wp-content/themes/Divi/includes/builder/module/helpers/HoverOptions.php on line 71 Deprecated: strpos(): Passing null to parameter #1 ($haystack) of type string is deprecated in /hosting/www/clickea.net/public/wp-content/themes/Divi/includes/builder/module/helpers/HoverOptions.php on line 71 Deprecated: strpos(): Passing null to parameter #1 ($haystack) of type string is deprecated in /hosting/www/clickea.net/public/wp-content/themes/Divi/includes/builder/module/helpers/HoverOptions.php on line 71 Deprecated: strpos(): Passing null to parameter #1 ($haystack) of type string is deprecated in /hosting/www/clickea.net/public/wp-content/themes/Divi/includes/builder/module/helpers/HoverOptions.php on line 71 Deprecated: strpos(): Passing null to parameter #1 ($haystack) of type string is deprecated in /hosting/www/clickea.net/public/wp-content/themes/Divi/includes/builder/module/helpers/HoverOptions.php on line 71 Deprecated: strpos(): Passing null to parameter #1 ($haystack) of type string is deprecated in /hosting/www/clickea.net/public/wp-content/themes/Divi/includes/builder/module/helpers/HoverOptions.php on line 71 Deprecated: strpos(): Passing null to parameter #1 ($haystack) of type string is deprecated in /hosting/www/clickea.net/public/wp-content/themes/Divi/includes/builder/module/helpers/HoverOptions.php on line 71 Deprecated: strpos(): Passing null to parameter #1 ($haystack) of type string is deprecated in /hosting/www/clickea.net/public/wp-content/themes/Divi/includes/builder/module/helpers/HoverOptions.php on line 71 Deprecated: strpos(): Passing null to parameter #1 ($haystack) of type string is deprecated in /hosting/www/clickea.net/public/wp-content/themes/Divi/includes/builder/module/helpers/HoverOptions.php on line 71 Deprecated: strpos(): Passing null to parameter #1 ($haystack) of type string is deprecated in /hosting/www/clickea.net/public/wp-content/themes/Divi/includes/builder/module/helpers/HoverOptions.php on line 71 Deprecated: strpos(): Passing null to parameter #1 ($haystack) of type string is deprecated in /hosting/www/clickea.net/public/wp-content/themes/Divi/includes/builder/module/helpers/HoverOptions.php on line 71 Deprecated: strpos(): Passing null to parameter #1 ($haystack) of type string is deprecated in /hosting/www/clickea.net/public/wp-content/themes/Divi/includes/builder/module/helpers/HoverOptions.php on line 71 Deprecated: strpos(): Passing null to parameter #1 ($haystack) of type string is deprecated in /hosting/www/clickea.net/public/wp-content/themes/Divi/includes/builder/module/helpers/HoverOptions.php on line 71 Deprecated: strpos(): Passing null to parameter #1 ($haystack) of type string is deprecated in /hosting/www/clickea.net/public/wp-content/themes/Divi/includes/builder/module/helpers/HoverOptions.php on line 71 Deprecated: strpos(): Passing null to parameter #1 ($haystack) of type string is deprecated in /hosting/www/clickea.net/public/wp-content/themes/Divi/includes/builder/module/helpers/HoverOptions.php on line 71 Deprecated: strpos(): Passing null to parameter #1 ($haystack) of type string is deprecated in /hosting/www/clickea.net/public/wp-content/themes/Divi/includes/builder/module/helpers/HoverOptions.php on line 71 Deprecated: strpos(): Passing null to parameter #1 ($haystack) of type string is deprecated in /hosting/www/clickea.net/public/wp-content/themes/Divi/includes/builder/module/helpers/HoverOptions.php on line 71 Deprecated: strpos(): Passing null to parameter #1 ($haystack) of type string is deprecated in /hosting/www/clickea.net/public/wp-content/themes/Divi/includes/builder/module/helpers/HoverOptions.php on line 71 Deprecated: strpos(): Passing null to parameter #1 ($haystack) of type string is deprecated in /hosting/www/clickea.net/public/wp-content/themes/Divi/includes/builder/module/helpers/HoverOptions.php on line 71 Deprecated: strpos(): Passing null to parameter #1 ($haystack) of type string is deprecated in /hosting/www/clickea.net/public/wp-content/themes/Divi/includes/builder/module/helpers/HoverOptions.php on line 71 Deprecated: strpos(): Passing null to parameter #1 ($haystack) of type string is deprecated in /hosting/www/clickea.net/public/wp-content/themes/Divi/includes/builder/module/helpers/HoverOptions.php on line 71 Deprecated: strpos(): Passing null to parameter #1 ($haystack) of type string is deprecated in /hosting/www/clickea.net/public/wp-content/themes/Divi/includes/builder/module/helpers/HoverOptions.php on line 71 Deprecated: strpos(): Passing null to parameter #1 ($haystack) of type string is deprecated in /hosting/www/clickea.net/public/wp-content/themes/Divi/includes/builder/module/helpers/HoverOptions.php on line 71 Deprecated: strpos(): Passing null to parameter #1 ($haystack) of type string is deprecated in /hosting/www/clickea.net/public/wp-content/themes/Divi/includes/builder/module/helpers/HoverOptions.php on line 71 Deprecated: strpos(): Passing null to parameter #1 ($haystack) of type string is deprecated in /hosting/www/clickea.net/public/wp-content/themes/Divi/includes/builder/module/helpers/HoverOptions.php on line 71 Deprecated: strpos(): Passing null to parameter #1 ($haystack) of type string is deprecated in /hosting/www/clickea.net/public/wp-content/themes/Divi/includes/builder/module/helpers/HoverOptions.php on line 71 Deprecated: strpos(): Passing null to parameter #1 ($haystack) of type string is deprecated in /hosting/www/clickea.net/public/wp-content/themes/Divi/includes/builder/module/helpers/HoverOptions.php on line 71 Deprecated: strpos(): Passing null to parameter #1 ($haystack) of type string is deprecated in /hosting/www/clickea.net/public/wp-content/themes/Divi/includes/builder/module/helpers/HoverOptions.php on line 71 Deprecated: strpos(): Passing null to parameter #1 ($haystack) of type string is deprecated in /hosting/www/clickea.net/public/wp-content/themes/Divi/includes/builder/module/helpers/HoverOptions.php on line 71 Deprecated: strpos(): Passing null to parameter #1 ($haystack) of type string is deprecated in /hosting/www/clickea.net/public/wp-content/themes/Divi/includes/builder/module/helpers/HoverOptions.php on line 71 Deprecated: strpos(): Passing null to parameter #1 ($haystack) of type string is deprecated in /hosting/www/clickea.net/public/wp-content/themes/Divi/includes/builder/module/helpers/HoverOptions.php on line 71 Deprecated: strpos(): Passing null to parameter #1 ($haystack) of type string is deprecated in /hosting/www/clickea.net/public/wp-content/themes/Divi/includes/builder/module/helpers/HoverOptions.php on line 71 Deprecated: strpos(): Passing null to parameter #1 ($haystack) of type string is deprecated in /hosting/www/clickea.net/public/wp-content/themes/Divi/includes/builder/module/helpers/HoverOptions.php on line 71 Deprecated: strpos(): Passing null to parameter #1 ($haystack) of type string is deprecated in /hosting/www/clickea.net/public/wp-content/themes/Divi/includes/builder/module/helpers/HoverOptions.php on line 71 Deprecated: strpos(): Passing null to parameter #1 ($haystack) of type string is deprecated in /hosting/www/clickea.net/public/wp-content/themes/Divi/includes/builder/module/helpers/HoverOptions.php on line 71 Deprecated: strpos(): Passing null to parameter #1 ($haystack) of type string is deprecated in /hosting/www/clickea.net/public/wp-content/themes/Divi/includes/builder/module/helpers/HoverOptions.php on line 71 Deprecated: strpos(): Passing null to parameter #1 ($haystack) of type string is deprecated in /hosting/www/clickea.net/public/wp-content/themes/Divi/includes/builder/module/helpers/HoverOptions.php on line 71 Deprecated: strpos(): Passing null to parameter #1 ($haystack) of type string is deprecated in /hosting/www/clickea.net/public/wp-content/themes/Divi/includes/builder/module/helpers/HoverOptions.php on line 71 Deprecated: strpos(): Passing null to parameter #1 ($haystack) of type string is deprecated in /hosting/www/clickea.net/public/wp-content/themes/Divi/includes/builder/module/helpers/HoverOptions.php on line 71 Deprecated: strpos(): Passing null to parameter #1 ($haystack) of type string is deprecated in /hosting/www/clickea.net/public/wp-content/themes/Divi/includes/builder/module/helpers/HoverOptions.php on line 71 Deprecated: strpos(): Passing null to parameter #1 ($haystack) of type string is deprecated in /hosting/www/clickea.net/public/wp-content/themes/Divi/includes/builder/module/helpers/HoverOptions.php on line 71 Deprecated: strpos(): Passing null to parameter #1 ($haystack) of type string is deprecated in /hosting/www/clickea.net/public/wp-content/themes/Divi/includes/builder/module/helpers/HoverOptions.php on line 71 Deprecated: strpos(): Passing null to parameter #1 ($haystack) of type string is deprecated in /hosting/www/clickea.net/public/wp-content/themes/Divi/includes/builder/module/helpers/HoverOptions.php on line 71 Deprecated: strpos(): Passing null to parameter #1 ($haystack) of type string is deprecated in /hosting/www/clickea.net/public/wp-content/themes/Divi/includes/builder/module/helpers/HoverOptions.php on line 71 Deprecated: strpos(): Passing null to parameter #1 ($haystack) of type string is deprecated in /hosting/www/clickea.net/public/wp-content/themes/Divi/includes/builder/module/helpers/HoverOptions.php on line 71 Deprecated: strpos(): Passing null to parameter #1 ($haystack) of type string is deprecated in /hosting/www/clickea.net/public/wp-content/themes/Divi/includes/builder/module/helpers/HoverOptions.php on line 71 Deprecated: strpos(): Passing null to parameter #1 ($haystack) of type string is deprecated in /hosting/www/clickea.net/public/wp-content/themes/Divi/includes/builder/module/helpers/HoverOptions.php on line 71 Deprecated: strpos(): Passing null to parameter #1 ($haystack) of type string is deprecated in /hosting/www/clickea.net/public/wp-content/themes/Divi/includes/builder/module/helpers/HoverOptions.php on line 71 Deprecated: strpos(): Passing null to parameter #1 ($haystack) of type string is deprecated in /hosting/www/clickea.net/public/wp-content/themes/Divi/includes/builder/module/helpers/HoverOptions.php on line 71 Deprecated: strpos(): Passing null to parameter #1 ($haystack) of type string is deprecated in /hosting/www/clickea.net/public/wp-content/themes/Divi/includes/builder/module/helpers/HoverOptions.php on line 71 Deprecated: strpos(): Passing null to parameter #1 ($haystack) of type string is deprecated in /hosting/www/clickea.net/public/wp-content/themes/Divi/includes/builder/module/helpers/HoverOptions.php on line 71 Deprecated: strpos(): Passing null to parameter #1 ($haystack) of type string is deprecated in /hosting/www/clickea.net/public/wp-content/themes/Divi/includes/builder/module/helpers/HoverOptions.php on line 71 Deprecated: strpos(): Passing null to parameter #1 ($haystack) of type string is deprecated in /hosting/www/clickea.net/public/wp-content/themes/Divi/includes/builder/module/helpers/HoverOptions.php on line 71 Deprecated: strpos(): Passing null to parameter #1 ($haystack) of type string is deprecated in /hosting/www/clickea.net/public/wp-content/themes/Divi/includes/builder/module/helpers/HoverOptions.php on line 71 Deprecated: strpos(): Passing null to parameter #1 ($haystack) of type string is deprecated in /hosting/www/clickea.net/public/wp-content/themes/Divi/includes/builder/module/helpers/HoverOptions.php on line 71 Deprecated: strpos(): Passing null to parameter #1 ($haystack) of type string is deprecated in /hosting/www/clickea.net/public/wp-content/themes/Divi/includes/builder/module/helpers/HoverOptions.php on line 71 Deprecated: strpos(): Passing null to parameter #1 ($haystack) of type string is deprecated in /hosting/www/clickea.net/public/wp-content/themes/Divi/includes/builder/module/helpers/HoverOptions.php on line 71 Deprecated: strpos(): Passing null to parameter #1 ($haystack) of type string is deprecated in /hosting/www/clickea.net/public/wp-content/themes/Divi/includes/builder/module/helpers/HoverOptions.php on line 71 Deprecated: strpos(): Passing null to parameter #1 ($haystack) of type string is deprecated in /hosting/www/clickea.net/public/wp-content/themes/Divi/includes/builder/module/helpers/HoverOptions.php on line 71 Deprecated: strpos(): Passing null to parameter #1 ($haystack) of type string is deprecated in /hosting/www/clickea.net/public/wp-content/themes/Divi/includes/builder/module/helpers/HoverOptions.php on line 71 Deprecated: strpos(): Passing null to parameter #1 ($haystack) of type string is deprecated in /hosting/www/clickea.net/public/wp-content/themes/Divi/includes/builder/module/helpers/HoverOptions.php on line 71 Deprecated: strpos(): Passing null to parameter #1 ($haystack) of type string is deprecated in /hosting/www/clickea.net/public/wp-content/themes/Divi/includes/builder/module/helpers/HoverOptions.php on line 71 Deprecated: strpos(): Passing null to parameter #1 ($haystack) of type string is deprecated in /hosting/www/clickea.net/public/wp-content/themes/Divi/includes/builder/module/helpers/HoverOptions.php on line 71 Deprecated: strpos(): Passing null to parameter #1 ($haystack) of type string is deprecated in /hosting/www/clickea.net/public/wp-content/themes/Divi/includes/builder/module/helpers/HoverOptions.php on line 71 Deprecated: strpos(): Passing null to parameter #1 ($haystack) of type string is deprecated in /hosting/www/clickea.net/public/wp-content/themes/Divi/includes/builder/module/helpers/HoverOptions.php on line 71 Deprecated: strpos(): Passing null to parameter #1 ($haystack) of type string is deprecated in /hosting/www/clickea.net/public/wp-content/themes/Divi/includes/builder/module/helpers/HoverOptions.php on line 71 Deprecated: strpos(): Passing null to parameter #1 ($haystack) of type string is deprecated in /hosting/www/clickea.net/public/wp-content/themes/Divi/includes/builder/module/helpers/HoverOptions.php on line 71 Deprecated: strpos(): Passing null to parameter #1 ($haystack) of type string is deprecated in /hosting/www/clickea.net/public/wp-content/themes/Divi/includes/builder/module/helpers/HoverOptions.php on line 71 Deprecated: strpos(): Passing null to parameter #1 ($haystack) of type string is deprecated in /hosting/www/clickea.net/public/wp-content/themes/Divi/includes/builder/module/helpers/HoverOptions.php on line 71 Deprecated: strpos(): Passing null to parameter #1 ($haystack) of type string is deprecated in /hosting/www/clickea.net/public/wp-content/themes/Divi/includes/builder/module/helpers/HoverOptions.php on line 71 Deprecated: strpos(): Passing null to parameter #1 ($haystack) of type string is deprecated in /hosting/www/clickea.net/public/wp-content/themes/Divi/includes/builder/module/helpers/HoverOptions.php on line 71 Deprecated: strpos(): Passing null to parameter #1 ($haystack) of type string is deprecated in /hosting/www/clickea.net/public/wp-content/themes/Divi/includes/builder/module/helpers/HoverOptions.php on line 71 Deprecated: strpos(): Passing null to parameter #1 ($haystack) of type string is deprecated in /hosting/www/clickea.net/public/wp-content/themes/Divi/includes/builder/module/helpers/HoverOptions.php on line 71 Deprecated: strpos(): Passing null to parameter #1 ($haystack) of type string is deprecated in /hosting/www/clickea.net/public/wp-content/themes/Divi/includes/builder/module/helpers/HoverOptions.php on line 71 Deprecated: rtrim(): Passing null to parameter #1 ($string) of type string is deprecated in /hosting/www/clickea.net/public/wp-content/themes/Divi/includes/builder/class-et-builder-element.php on line 16522 Deprecated: strpos(): Passing null to parameter #1 ($haystack) of type string is deprecated in /hosting/www/clickea.net/public/wp-content/themes/Divi/includes/builder/module/helpers/HoverOptions.php on line 71 Deprecated: strpos(): Passing null to parameter #1 ($haystack) of type string is deprecated in /hosting/www/clickea.net/public/wp-content/themes/Divi/includes/builder/module/helpers/HoverOptions.php on line 71 Deprecated: strpos(): Passing null to parameter #1 ($haystack) of type string is deprecated in /hosting/www/clickea.net/public/wp-content/themes/Divi/includes/builder/module/helpers/HoverOptions.php on line 71 Deprecated: strpos(): Passing null to parameter #1 ($haystack) of type string is deprecated in /hosting/www/clickea.net/public/wp-content/themes/Divi/includes/builder/module/helpers/HoverOptions.php on line 71 Deprecated: strpos(): Passing null to parameter #1 ($haystack) of type string is deprecated in /hosting/www/clickea.net/public/wp-content/themes/Divi/includes/builder/module/helpers/HoverOptions.php on line 71 Deprecated: strpos(): Passing null to parameter #1 ($haystack) of type string is deprecated in /hosting/www/clickea.net/public/wp-content/themes/Divi/includes/builder/module/helpers/HoverOptions.php on line 71 Deprecated: strpos(): Passing null to parameter #1 ($haystack) of type string is deprecated in /hosting/www/clickea.net/public/wp-content/themes/Divi/includes/builder/module/helpers/HoverOptions.php on line 71 Deprecated: strpos(): Passing null to parameter #1 ($haystack) of type string is deprecated in /hosting/www/clickea.net/public/wp-content/themes/Divi/includes/builder/module/helpers/HoverOptions.php on line 71 Deprecated: strpos(): Passing null to parameter #1 ($haystack) of type string is deprecated in /hosting/www/clickea.net/public/wp-content/themes/Divi/includes/builder/module/helpers/HoverOptions.php on line 71 Deprecated: strpos(): Passing null to parameter #1 ($haystack) of type string is deprecated in /hosting/www/clickea.net/public/wp-content/themes/Divi/includes/builder/module/helpers/HoverOptions.php on line 71 Deprecated: strpos(): Passing null to parameter #1 ($haystack) of type string is deprecated in /hosting/www/clickea.net/public/wp-content/themes/Divi/includes/builder/module/helpers/HoverOptions.php on line 71 Deprecated: strpos(): Passing null to parameter #1 ($haystack) of type string is deprecated in /hosting/www/clickea.net/public/wp-content/themes/Divi/includes/builder/module/helpers/HoverOptions.php on line 71 Deprecated: strpos(): Passing null to parameter #1 ($haystack) of type string is deprecated in /hosting/www/clickea.net/public/wp-content/themes/Divi/includes/builder/module/helpers/HoverOptions.php on line 71 Deprecated: strpos(): Passing null to parameter #1 ($haystack) of type string is deprecated in /hosting/www/clickea.net/public/wp-content/themes/Divi/includes/builder/module/helpers/HoverOptions.php on line 71 Deprecated: strpos(): Passing null to parameter #1 ($haystack) of type string is deprecated in /hosting/www/clickea.net/public/wp-content/themes/Divi/includes/builder/module/helpers/HoverOptions.php on line 71 Deprecated: strpos(): Passing null to parameter #1 ($haystack) of type string is deprecated in /hosting/www/clickea.net/public/wp-content/themes/Divi/includes/builder/module/helpers/HoverOptions.php on line 71 Deprecated: strpos(): Passing null to parameter #1 ($haystack) of type string is deprecated in /hosting/www/clickea.net/public/wp-content/themes/Divi/includes/builder/module/helpers/HoverOptions.php on line 71 Deprecated: strpos(): Passing null to parameter #1 ($haystack) of type string is deprecated in /hosting/www/clickea.net/public/wp-content/themes/Divi/includes/builder/module/helpers/HoverOptions.php on line 71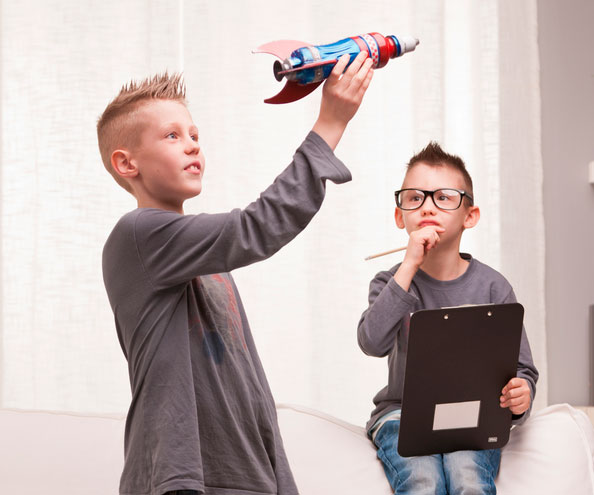 El Blog de Clickea
Experiencias Reales de Emprendedores Digitales
Deprecated: ltrim(): Passing null to parameter #1 ($string) of type string is deprecated in /hosting/www/clickea.net/public/wp-includes/wp-db.php on line 3030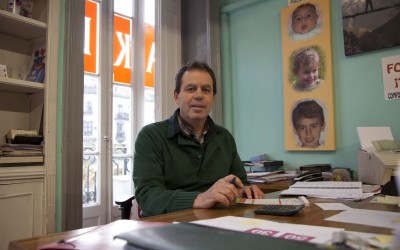 Deprecated: strpos(): Passing null to parameter #1 ($haystack) of type string is deprecated in /hosting/www/clickea.net/public/wp-content/themes/Divi/includes/builder/module/helpers/HoverOptions.php on line 71
Pedidos semanales online gracias a una buena redacción de contenidos, posicionamiento web y usabilidad.
Deprecated: strpos(): Passing null to parameter #1 ($haystack) of type string is deprecated in /hosting/www/clickea.net/public/wp-content/themes/Divi/includes/builder/module/helpers/HoverOptions.php on line 71
leer más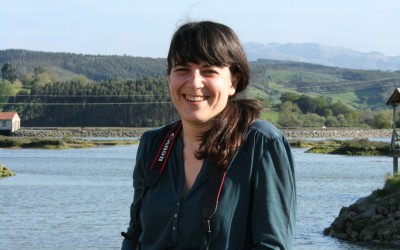 La creación de un portafolio con Wordpress y Divi le ayudó a ganar visibilidad online.
leer más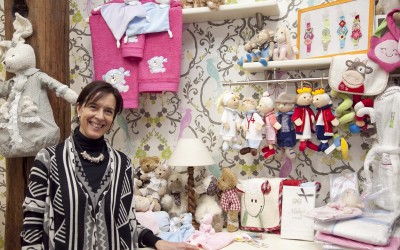 Pedidos de bordados personalizados todas las semanas gracias a un buen SEO y la autogestión de Redes Sociales.
leer más
Deprecated: strpos(): Passing null to parameter #1 ($haystack) of type string is deprecated in /hosting/www/clickea.net/public/wp-content/themes/Divi/includes/builder/module/helpers/HoverOptions.php on line 71